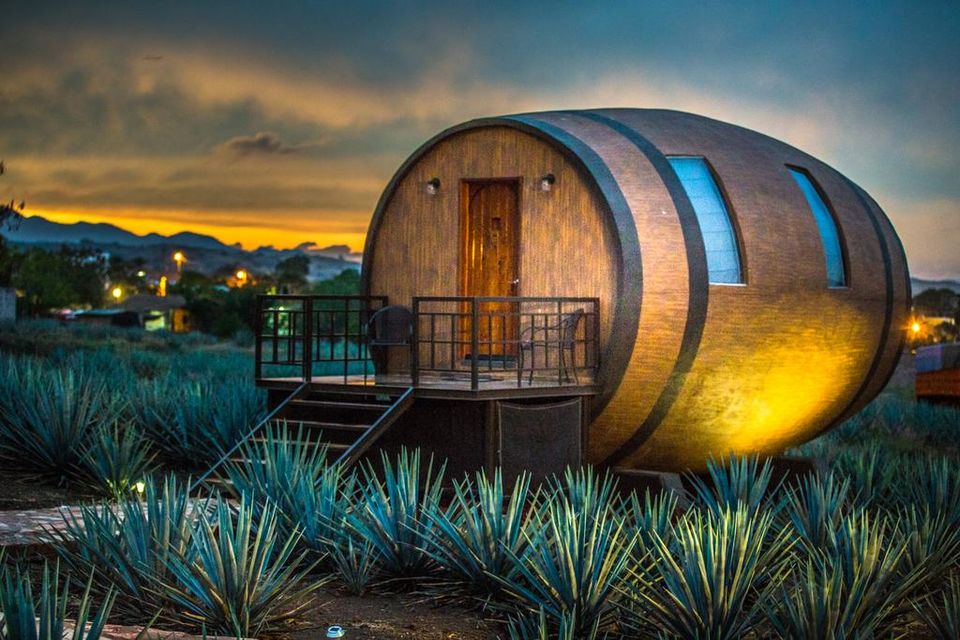 All the tequila lovers rejoice! We have found the hotel of your dreams and it's in Mexico. Matices Hotel de Barricas is located next to a tequila brewery just outside the Mexican town of Tequila. At this hotel in Mexico you can sleep inside a giant tequila barrel and live out all your tequila-infused dreams.
Mexico's famous city after which the drink is named is the only place in the world allowed to produce the beverage officially. Now wonder, for booze-loving travellers, it's a bucket list destination in its own right.
About the property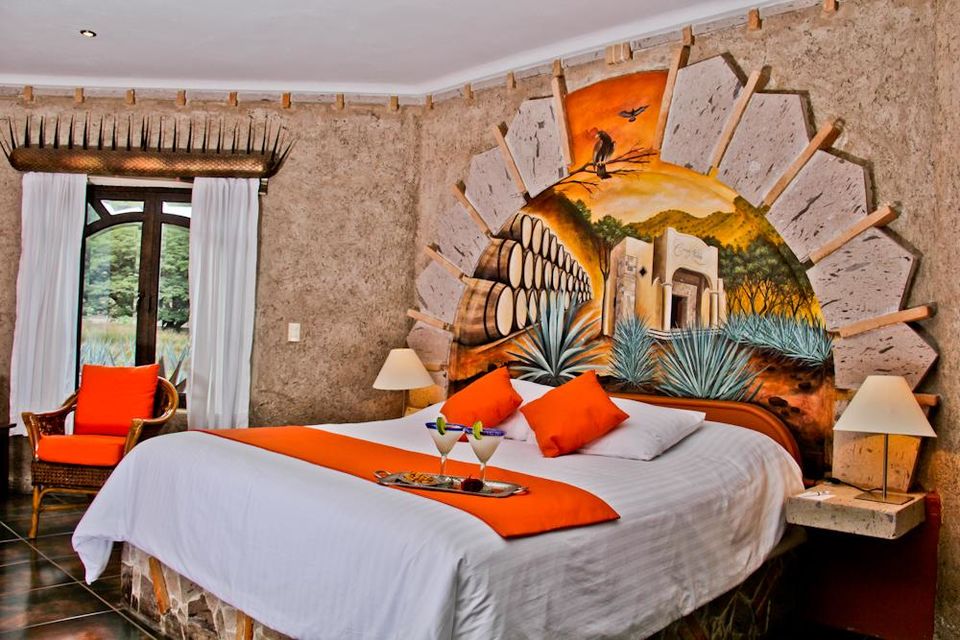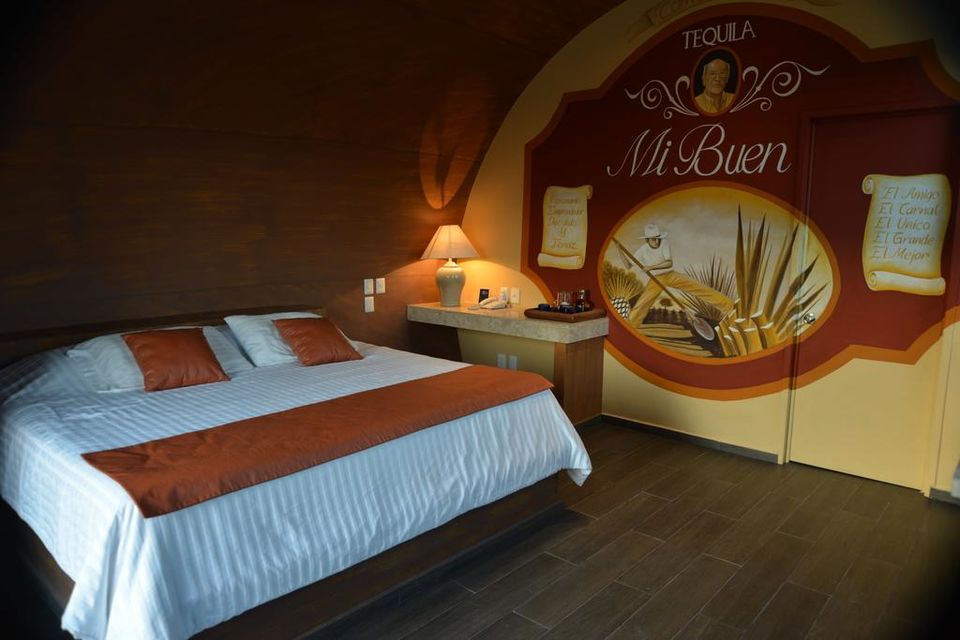 Matices Hotel de Barricas literally means "expression of barrels" and the property lives to its name.
The huge tequila-barrel-shaped guest room has a large round glass entryway. It features a private deck, and a bunghole-inspired skylight. As you step inside with spark in your eyes, the 270-square-foot floor features a round bed, en-suite bathroom with high-end fixtures and a walk-in shower. It is equipped with facilities like coffee maker, mini-bar, Wi-Fi and air-conditioning.
You can enjoy your tequila on your private deck overlooking acres of agave fields.
What to do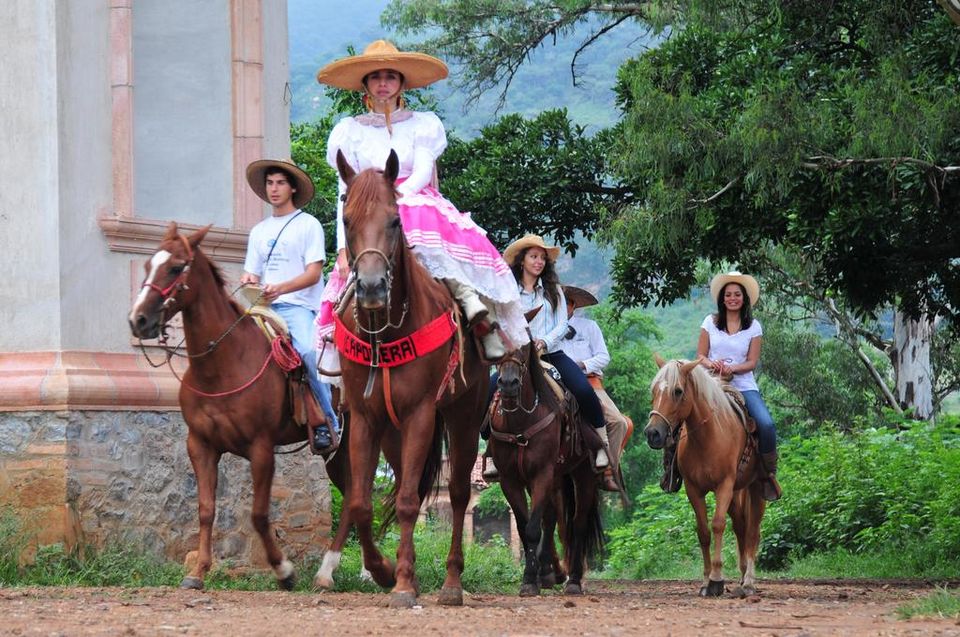 The hotel offers tequila tasting sessions. You can also take guided tours of the facility and the on-site museum. Guests can harvest agave, ride a tequila-themed train, take a distillery tour, try their hand at authentic tequila distilling, and hand paint their own souvenir tequila bottles.
Besides, there's the opportunity to sample fresh tequila at the source. You can also walk to central Tequila in around 10 minutes from Matices Hotel de Barricas.
Central Guadalajara is a 45 minute drive away.
Food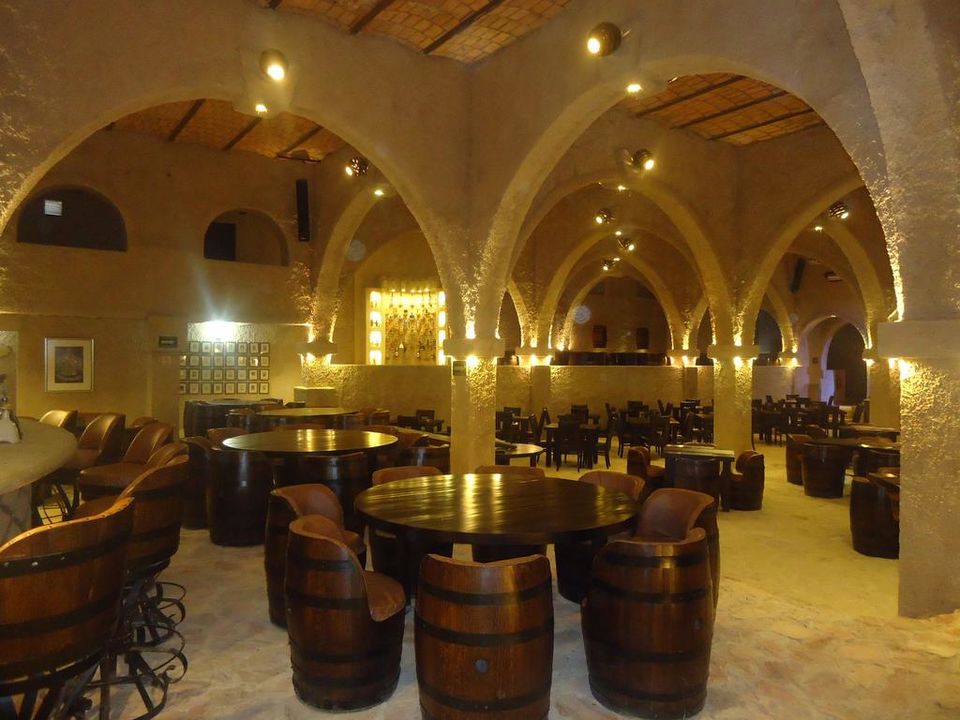 The stylish, spacious Matices Hotel de Barricas offers traditional regional food, as well as a range of drinks and tequila-based cocktails.
Cost
Rates start around Rs 11755 ($175 USD) per night for double occupancy.
For more information visit the official website of Matices Hotel de Barricas.
All images courtesy: Booking.com
Share your travel experiences with Tripoto community here.