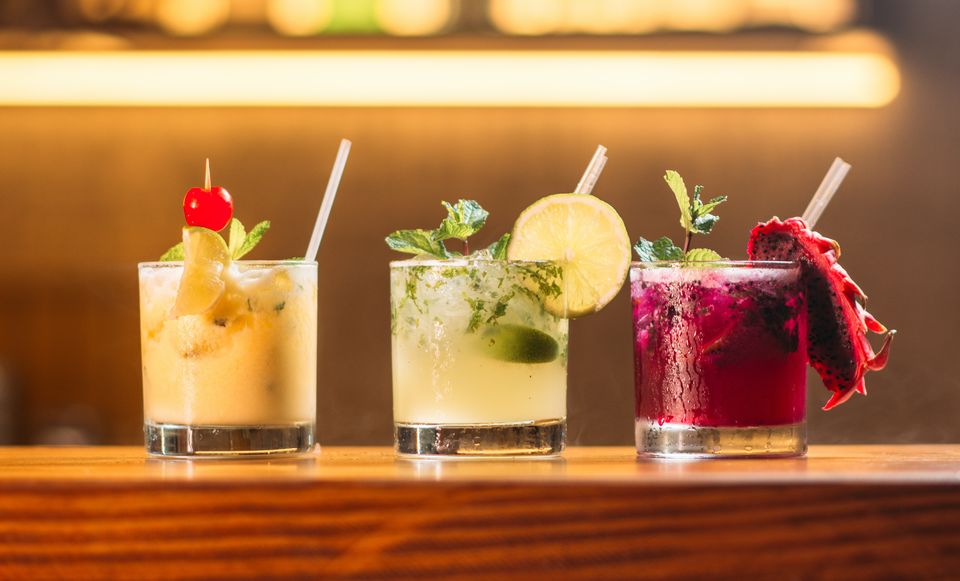 A holiday is never complete without dropping into the hippest bar in town. It's where you can grab a drink with the locals, maybe dance to some tunes, let your hair down and make some incredible memories. The bartenders are always chirpy and love to fill you in on the local culture - a bonus when you're a traveler passing through a new destination.
Once home, you might miss the vibe of the local pub you'd frequented while on holiday. But there's no need to fret. You can recreate these iconic drinks from around the world with ingredients that are easily found and a well stocked bar of course. So what are you waiting for? It's time to bring out the bartending set you've been ignoring - let's take a trip around the world with these cocktails!
1. Mojito - Cuba
Known for its large supplies of rum and sugarcane, Cuba is home to the Mojito - a drink most of us would have tried at least once. A national treasure, it's perfect for those rum lovers who want to imagine they're by the coast sipping this refreshing drink.
Recreate your vacay: White rum, club soda, for garnishing - mint leaves, lime wedges, Serve over ice.
2. Singapore Sling - Singapore
Best experienced at the Raffles Hotel in Singapore, this classic is a must have when you're visiting the country. It's interestingly a drink made by a bartender who noticed women couldn't order drinks when at the bar. Thanks to Ngiam Tong Boon, the ladies could drink in a more socially acceptable scenario.
Recreate your vacay: A gin base with pineapple juice, garnish with lime, cherry brand and bitters. Serve in long glasses that you may or may not have purchased as souvenirs.
3. Margarita - Mexico
While you may have sipped on one (erm too many) Margaritas while on vacation, it's actually a drink that Mexico is credited with. This tasty number is a refreshing twist on the country's favourite drink - Tequila. Whether you've experienced a tequila trail or not, this drink has certainly led to some interesting stories for most travelers.
Recreate your vacay: A tequila base mixed with citrus juice, that's typically lime. Combine with triple sec to replicate the delicious flavour. Best served in broad rim glasses that are lined with lime juice and dipped in salt.
4. Manhattan - New York
Created in 1870 to be served in the Manhattan Club in New York, this drink is known to be one for sophisticated palates. The most iconic drink of New York, best served in triangular glasses that ease the drink into your mouth before it unfolds the different notes.
Recreate your vacay: A whiskey base served with sweet vermouth and bitters. Don't forget to add the cherry on top to complete the drink!
5. Sangria - Spain
When the water was unpotable in the middle ages, Spaniards found an innovative way to stay hydrated - a fermented mix of wine, brandy and fruits that they hoped would kill the bacteria in the water. Not recommended today, but we're glad they came up with this drink! One sip can transport you to the sunny coastlines of Spain or just a great time with friends!
Recreate your vacay: Red wine, brandy, and diced fruits of your choice. The Sangria can be served in glasses, or better still - a pitcher! Nothing like some good times on the tap! ;)
6. Pimm's Cup - London
Originated in the 1840s in London, James Pimm was attributed with this innovation. He began it as a marketing campaign for his oyster bar in London. Fast forward to the present day and it's become an iconic summer drink for Londoners.
Recreate your vacay: Gin based cocktail coupled with sparkling lemonade of your choice. Top it with whatever fruit you like. If you choose to retain the classic ingredients then strawberries, blueberries, a few sprigs of mint and orange slices are the way to go.
7. Rum Punch - Jamaica
A drink that immediately transports you to ethereal beaches of the Caribbean, you can almost hear the delightful music play as dreamy summer vibes take over.
Recreate your vacay: Mix up a couple of rums, add some pineapple, grenadine and orange juice. Top with a slice of lime to add some depth and lighten the flavours. With one sip, you're all ready to set sail to the Caribbean!
8. Mai Tai - Hawaii
A colourful tropical getaway in a glass - that's what this Hawaiian cocktail is! Refreshing, vibrant and eclectic, it's everything you'd want to bring home from the island.
Recreate your vacay: Similar to the rum punch, you can mix white rum, dark rum, oranges and mint - dare we say 'Tiki it away' to the good times!
9. Negroni - Italy
This drink has a century-old history. When the count at the time requested for a stronger version of an Americano, the bartender came up with this icon.
Recreate your vacay: A gin drink, add in sweet vermouth, Campari and top it off with an orange peel
10. Popsicle in an alcohol of choice - Malaysia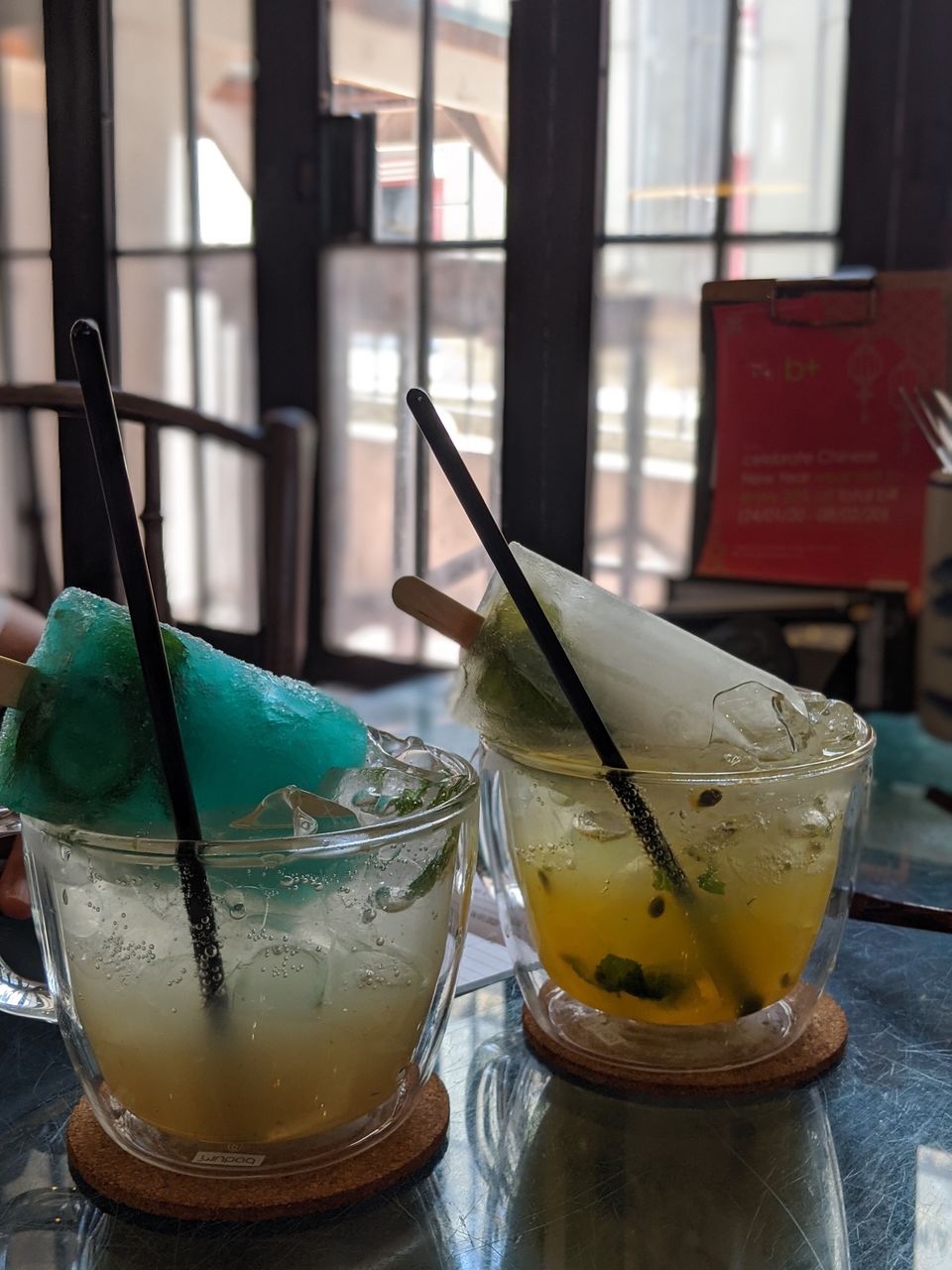 If you're a lazy drinker who wants to quickly put together a drink - grab alcohol of your choice and drop in a store bought popsicle. I had a drink in Malaysia that seemed simple yet tasty.
Recreate your vacay: I tried this with a mango popsicle in a limited edition Roku gin. The gin itself was flavoured with Yuzu peels, Sakura leaves, Sakura flowers, Sansho peppers and other Japanese spices.
If you're feeling nostalgic about the good times you had on a recent vacation and want to transport yourself back to your holiday, why not shake it up (or stir it up)?
While these might be the traditional ingredients, cocktails are meant to be created to your taste. So why not take a trip back to a great time or create new ones right at home?
This article is intended for readers of legal drinking age. Drink responsibly.
Ready to travel for free? Earn credits and redeem them on Tripoto's weekend getaways, hotel stays and vacation packages after the pandemic is over!
Be a part of the largest online community of travellers on Tripoto's Facebook page!