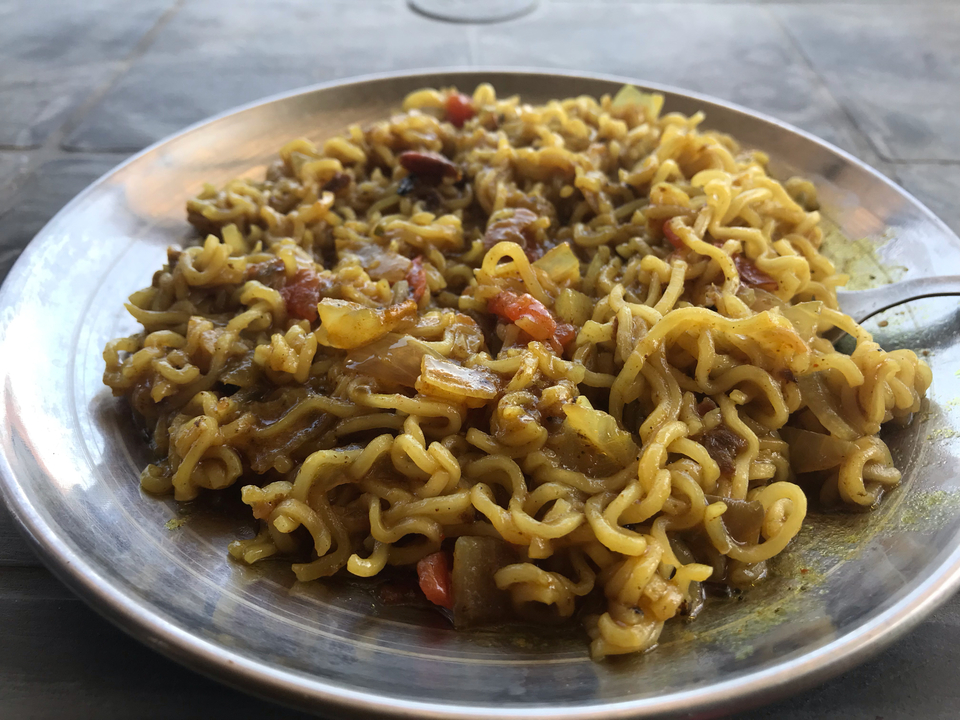 So I've cracked the code, Apparently they have a special ingredient to make the Maggi taste so good..Any North India place I've visited the Maggi they serve tastes totally magical..And I could survive eating just Maggi in these places.
Finally when I met a Chacha during our trek I asked him what he uses in the Maggi and he said 'Pyaar se Banate Hai, baaki toh wohi hai'
So yeah the Special Magical ingredient is Love ????
If you're on a trek to Deoria Tal, Do stop by Mountain Delights Camp to meet this wonderful Chacha and to taste his Maggi made with Love.
He lives down in Sari Village and his small cafe is up on the way to Deoria Tal, basically he treks everyday up to make his living at this age..Totally adorable and very Cute Chacha..
Do visit him and click a Pic with him to see how he feels shy ????