Those who have not read what happened on Day 1, here is the recap.
After Srinagar, we drove for another 2 hours and booked a small cottage. It was just outside of Ukhimath. We were tried of the whole day's journey, so we all collapsed in our beds immediately after having the dinner.
We woke up early at 6 o'clock in the morning. There was a freshness in the weather. We got ready and had breakfast in the lukewarm morning sunlight. Cute little kids of our host were playing. We gave them some toffees and chocolates which we had brought for ourselves.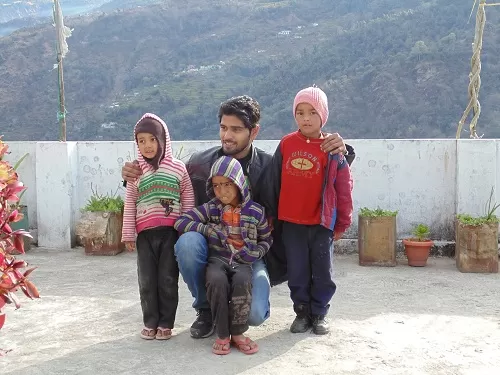 As soon as we tried to start our bikes, we found that they wouldn't start. All thanks to the low battery and the situation was worsened by the biting cold in the night.
Needless to say, we rushed to the only mechanic in the Ukhimath and with much effort, he was able to fix them by noon.
We meanwhile utilized our time by some photo sessions and enjoying some heroics by the local monkeys. I had an awesome and new experience with monkeys, every time I travel to the mountains.
The monkeys are normally mischievous but hilly monkeys are the one who are mischievous among monkey community.
Anyways, soon after we started, we were at the crossroads of Deoria Tal.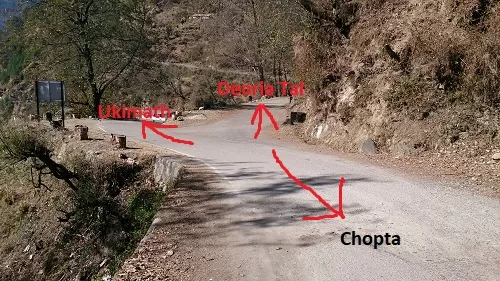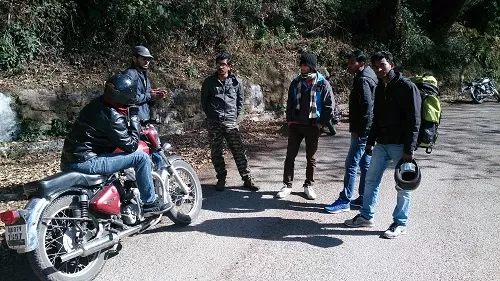 Finally, we decided we would quickly trek to Deoria Tal and then ride all the way to Chopta.
There was motor able road till Sari village. This is the base village for Deoria Tal.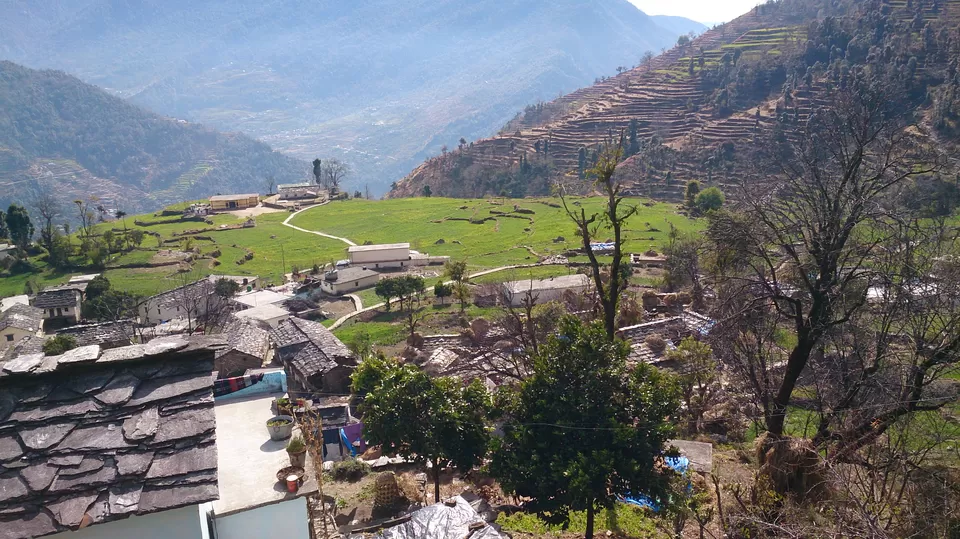 From Sari village, a pavement goes up to Deoria Tal. The entire narrow path is 2-3 km from Sari to Deoria Tal. There are signs and markings on the way. So, even someone without the guide can go till there.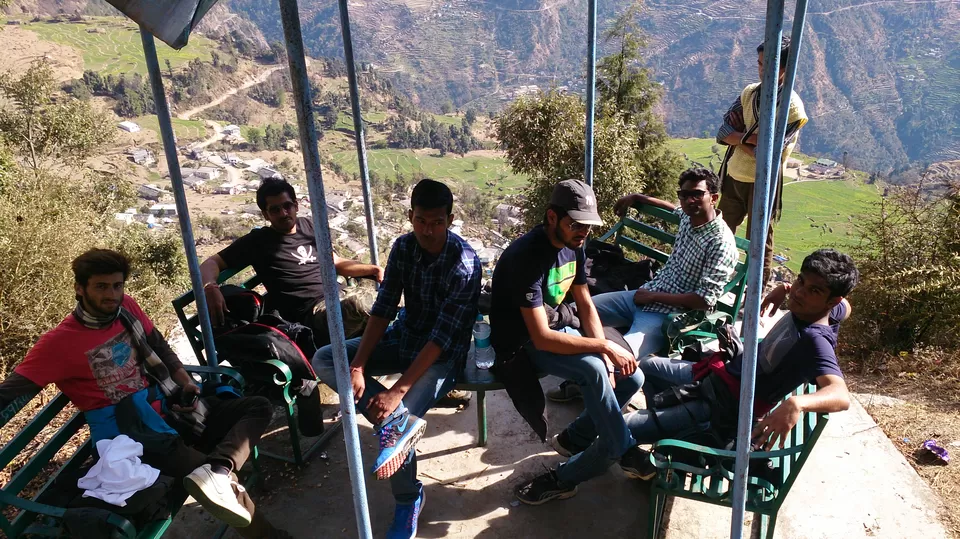 One can see the trail in the background. The shades provide the perfect place for some rest while enjoying the landscape.
Deoria Tal is a beauty in itself. I have never seen a more beautiful camping site than it and I regret to this day of not having camped there due to the paucity of time. The panoramic view of the Himalayan peaks and the lake is second to none.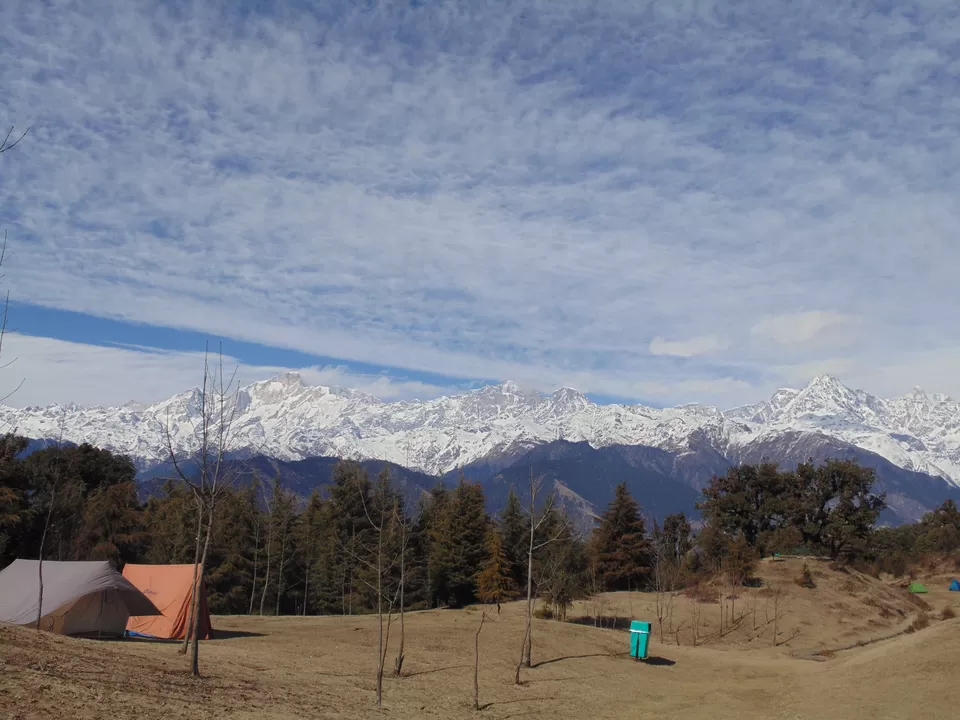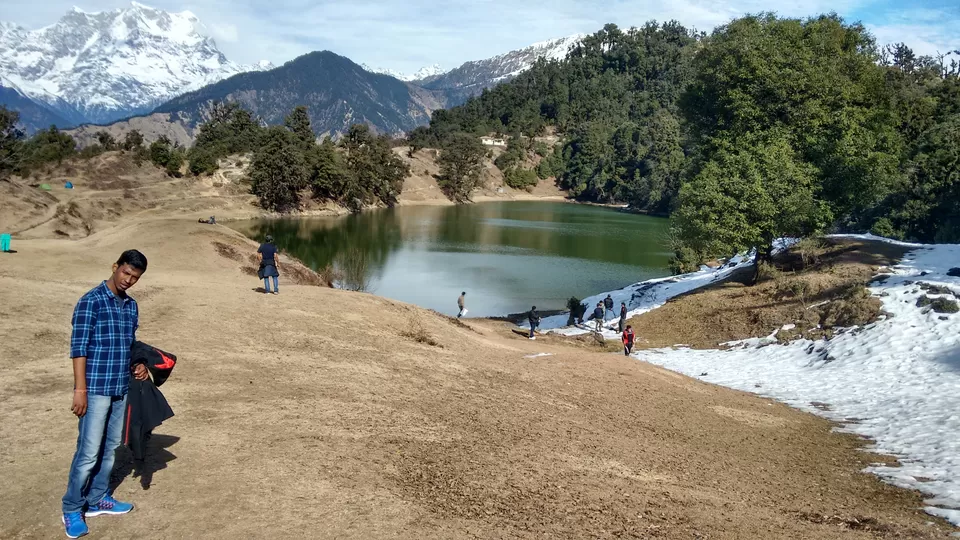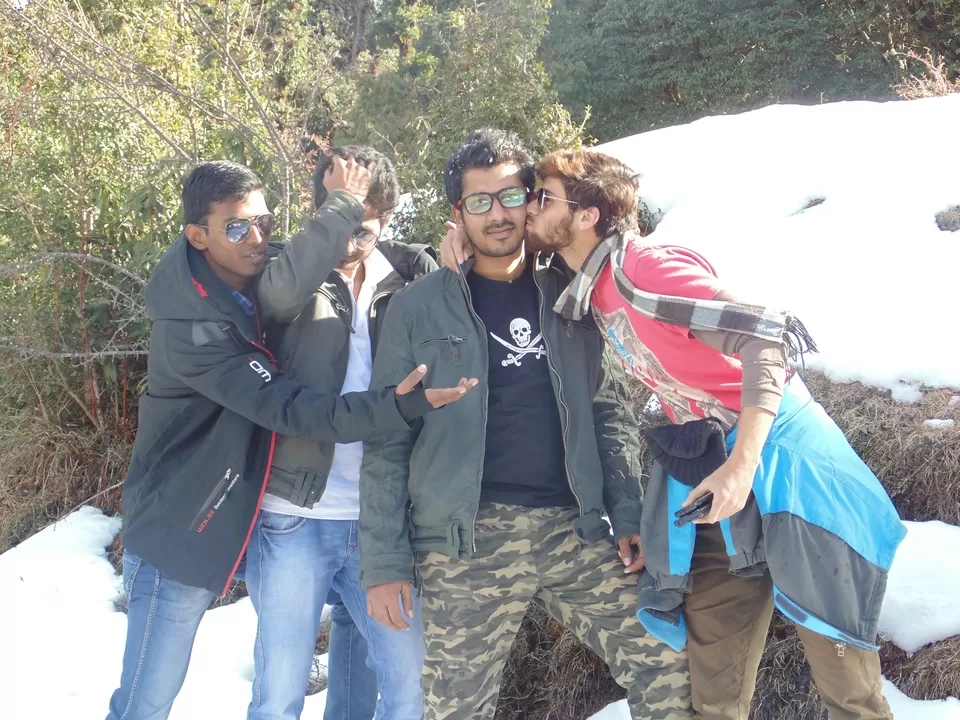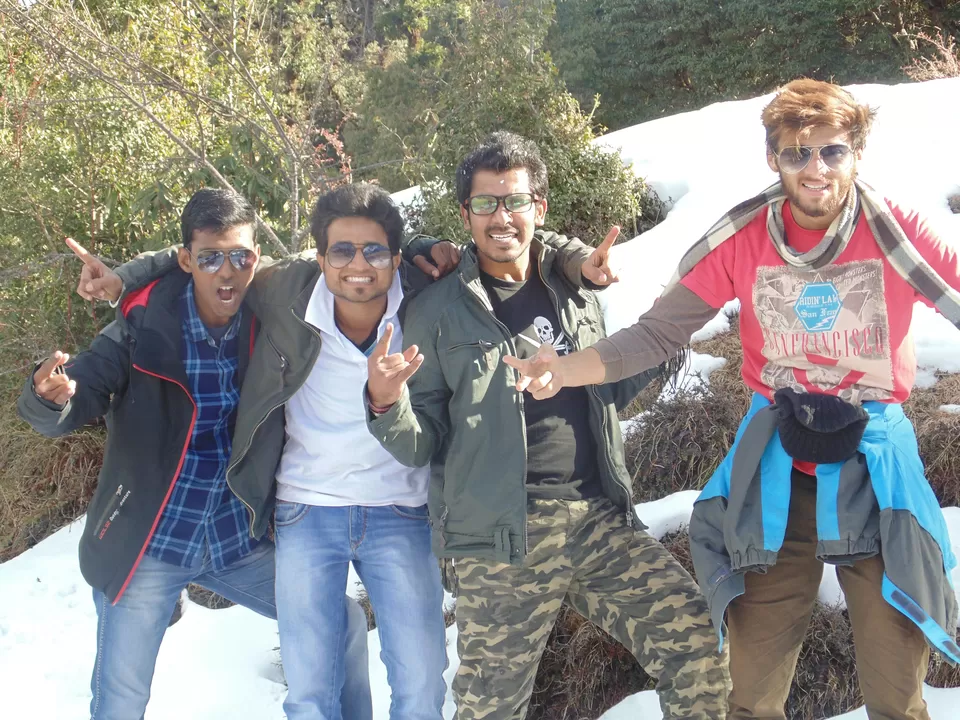 After that, we descended quickly, had some evening tea at Sari village and sped our bikes all the way to Chopta. The sun was setting fast.
A few kilometres before Dugalbitta, we found snow patches on the road. Due to the lack of an option, we decided to ride on snow and went all the way up to Dugalbitta. There were patches when we were literally riding on snow, and the first response after we got down on Dugalbitta was,
'Dude, today we could have rode even on a rope".
We stopped at Dugalbitta, had some tea again and inquired about the track ahead by the tea vendor. He advised us to stay there itself for the night as it was almost impossible to go ahead.
But, we were determined to go to Chopta. After a little discussion among themselves, we decided we would leave our bikes there itself and trek the 7-8 km of road in the night itself. We estimated that in the worst possible case, we would reach Chopta by 10 o'clock.
We started our journey by 6 o'clock and hitchhiked for half of the way. We covered the rest distance on foot, in the moonlight, the whole landscape was black and white. The moonlight reflected by cotton white snow lighted our way.
It was a Godly experience. Only seven persons, walking alone in the wilderness. We had an awesome lot of talented people with us, also a 'Sharmaji ka Launda' who had this amazing quality of narrating jokes. We thoroughly enjoyed the jokes and other ghost tales and covered the path comfortably. More than the content, his narration of them was funnier. And, we had a rule that the character of the jokes would be among ourselves.
Needless to say, it was a laughter walking trek for us and we didn't get any sense of time and tiredness.
We reached Chopta at around 8 o'clock. We only found a single shop there. Luckily, he had lodging and food for us and was humble enough to ask only reasonable rates even at that condition of time. We would have easily agreed to pay him much higher than what he demanded. But, hilly people are good hosts, this was our second experience in two days.
We had some tea and lighted a bonfire.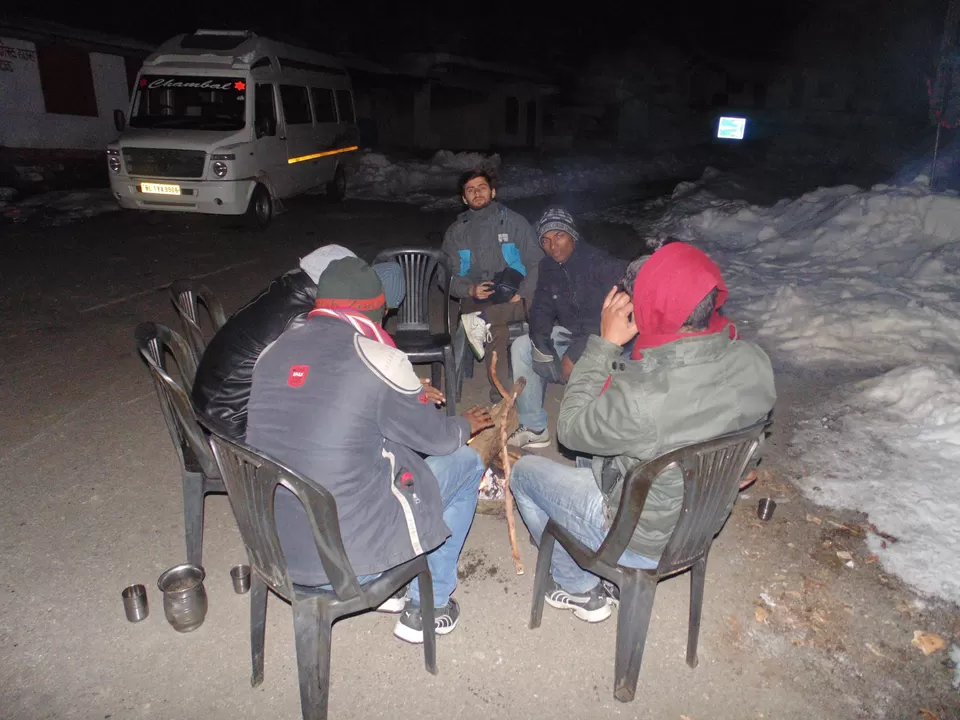 After dinner, we slept at around 10 pm.
Enjoyed reading this, have a look on my other travel experiences. Don't forget to follow me :)
You can also check out my you tube channel for video experience of the same trip.