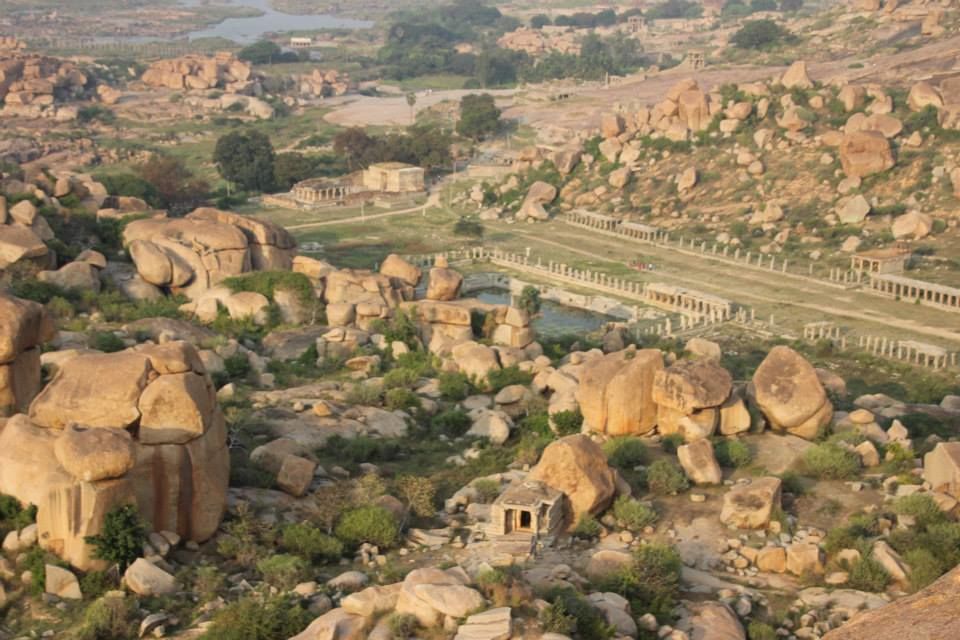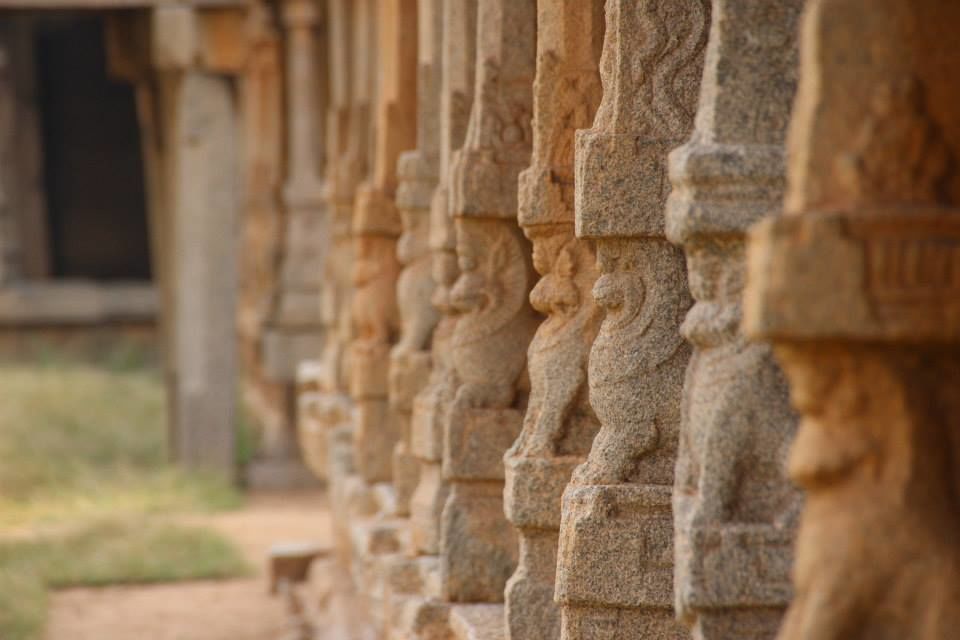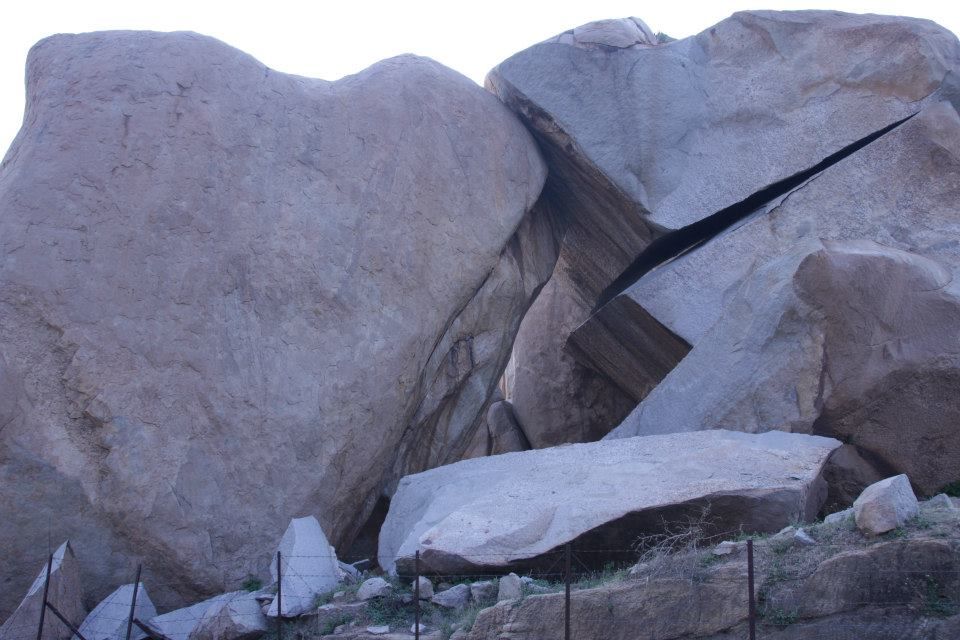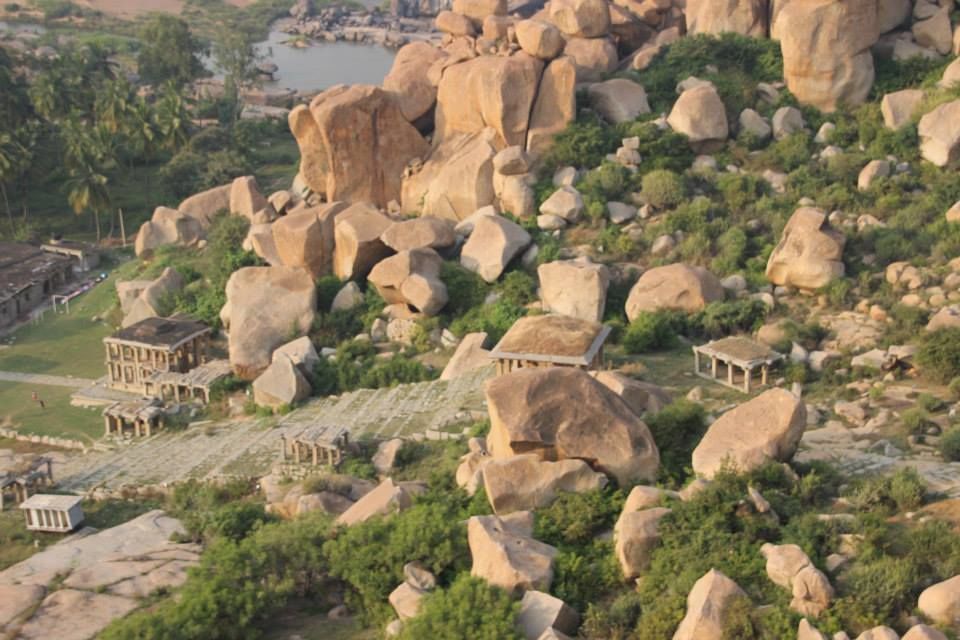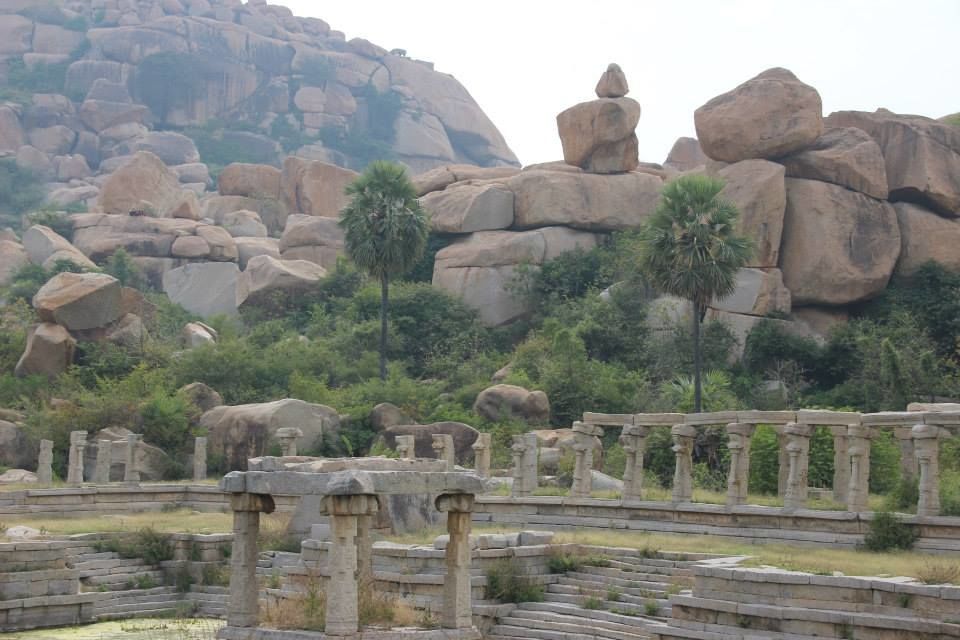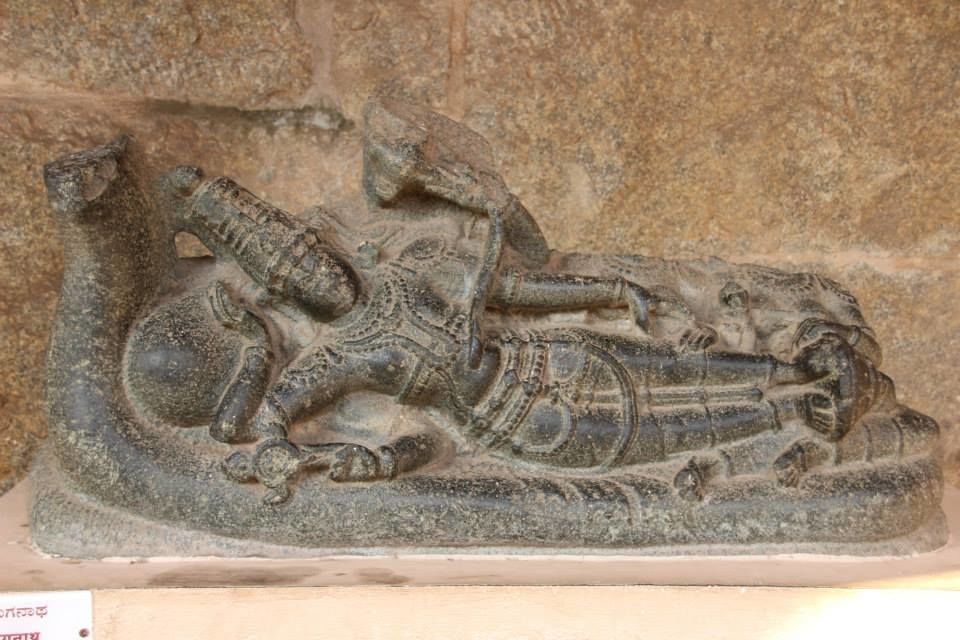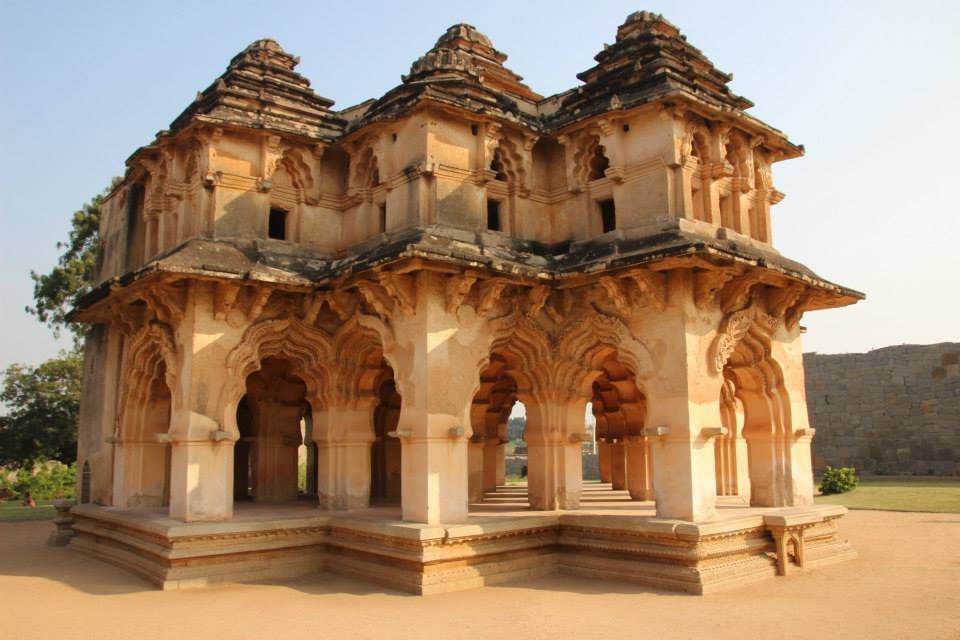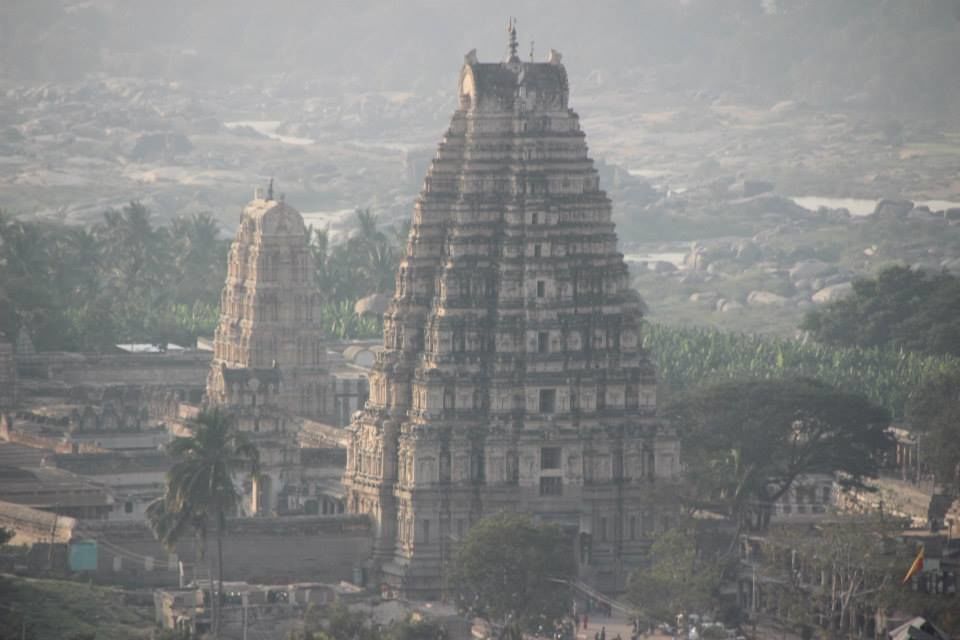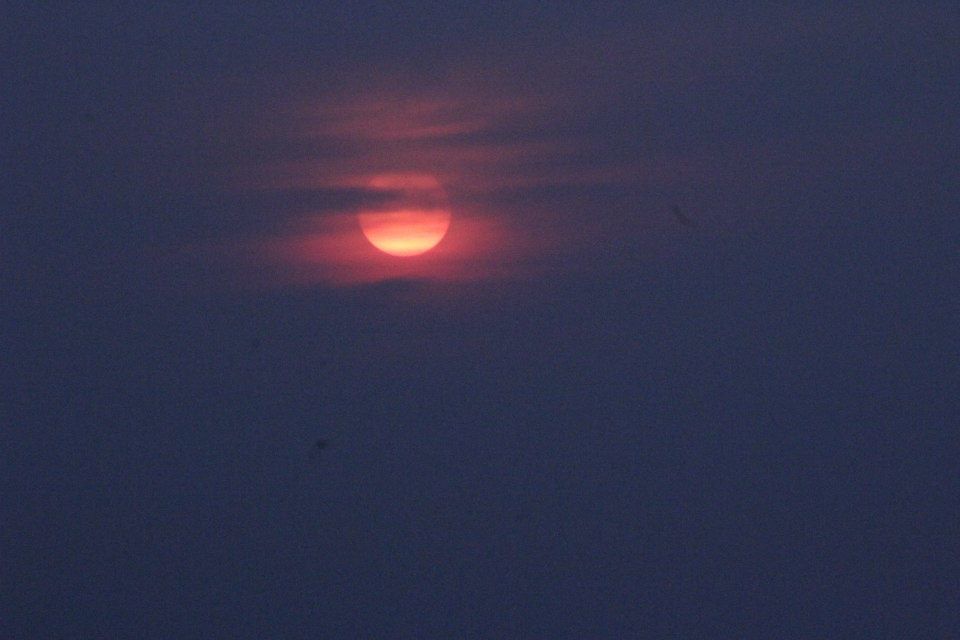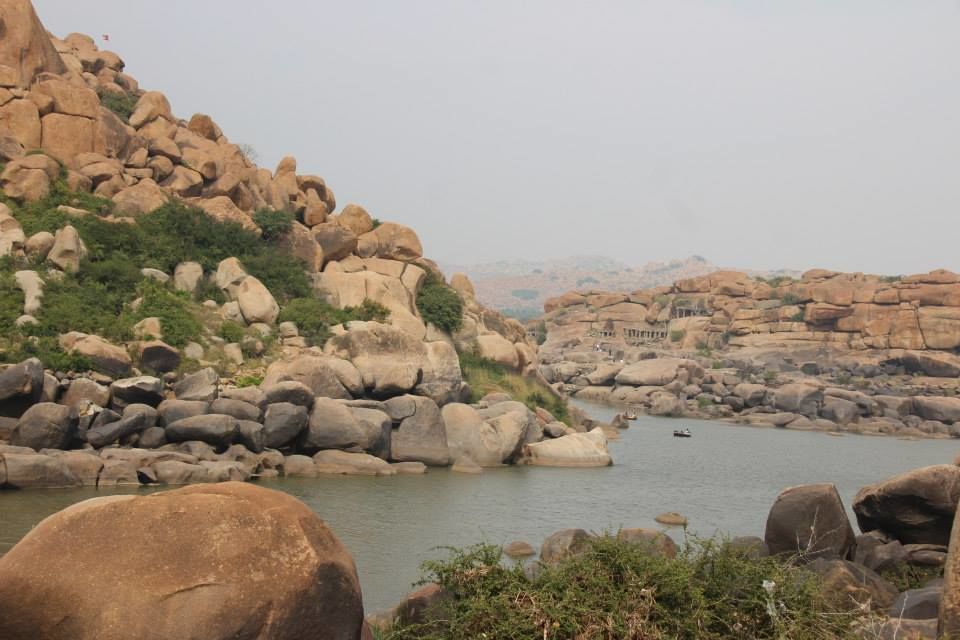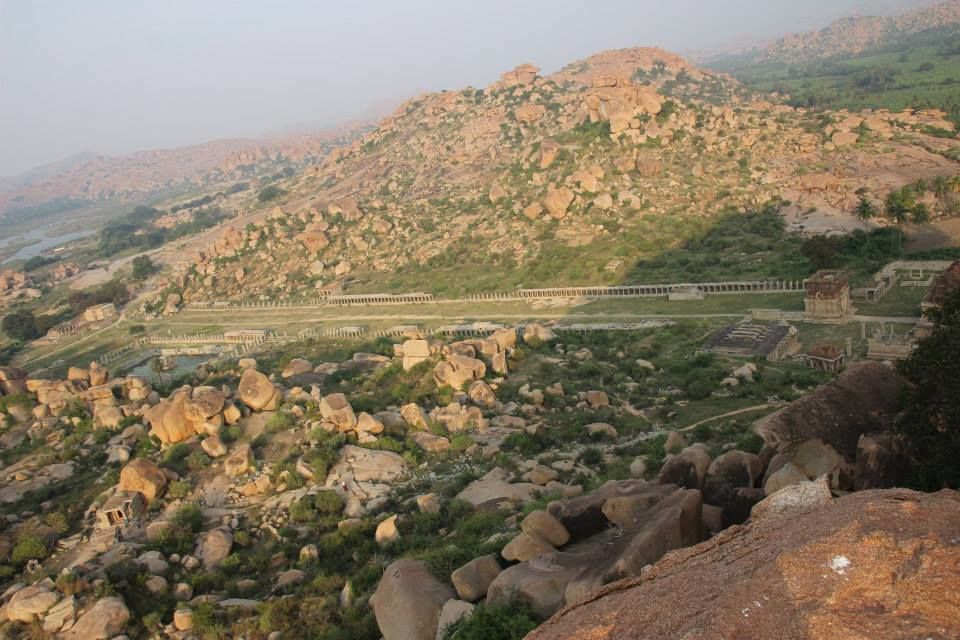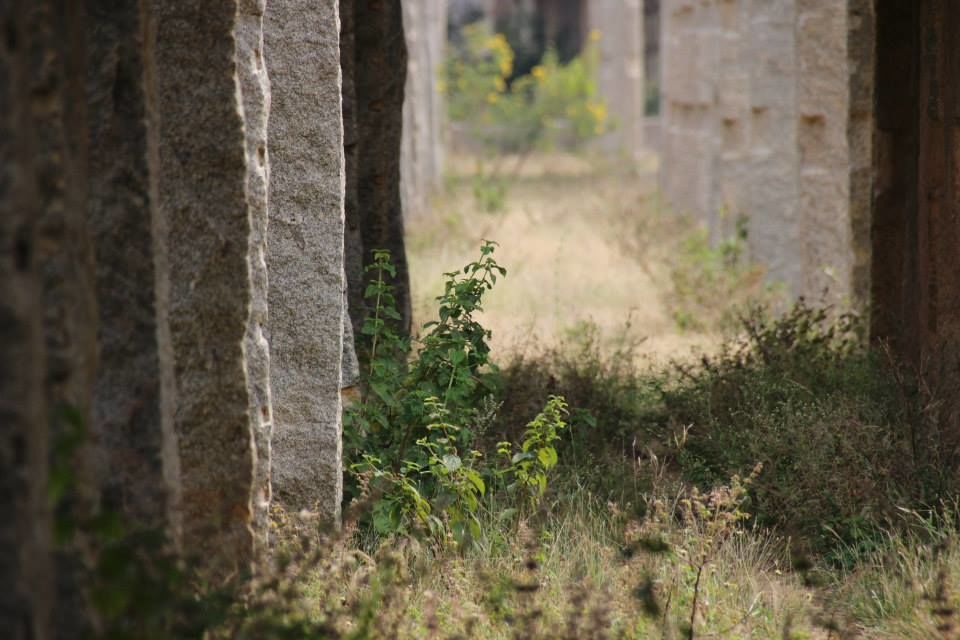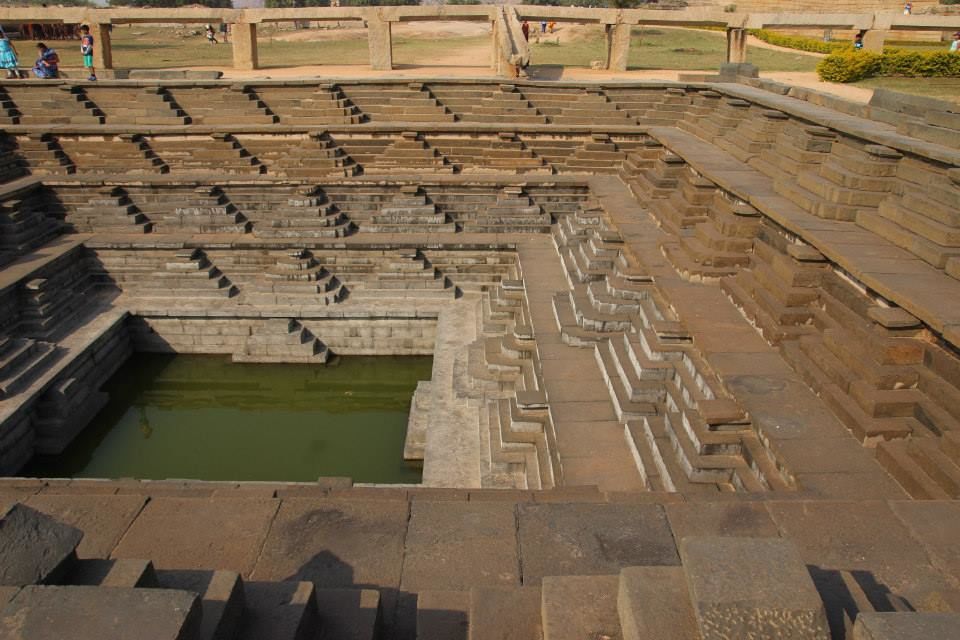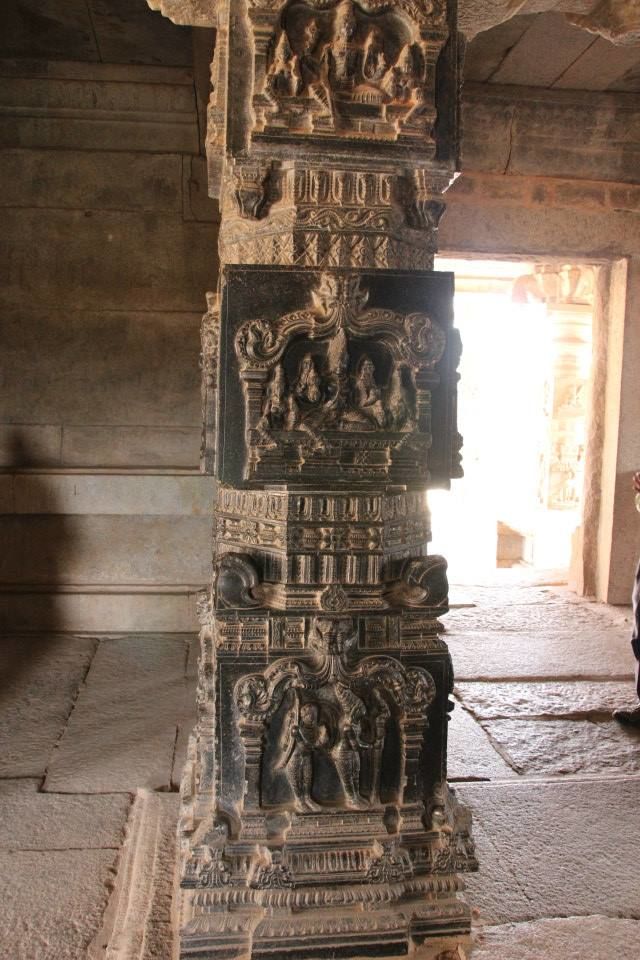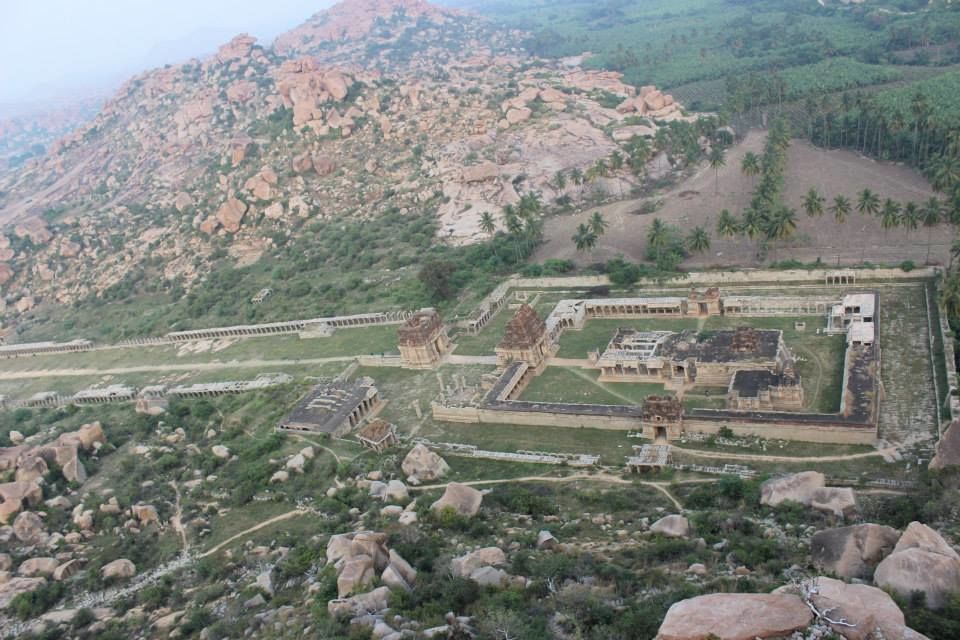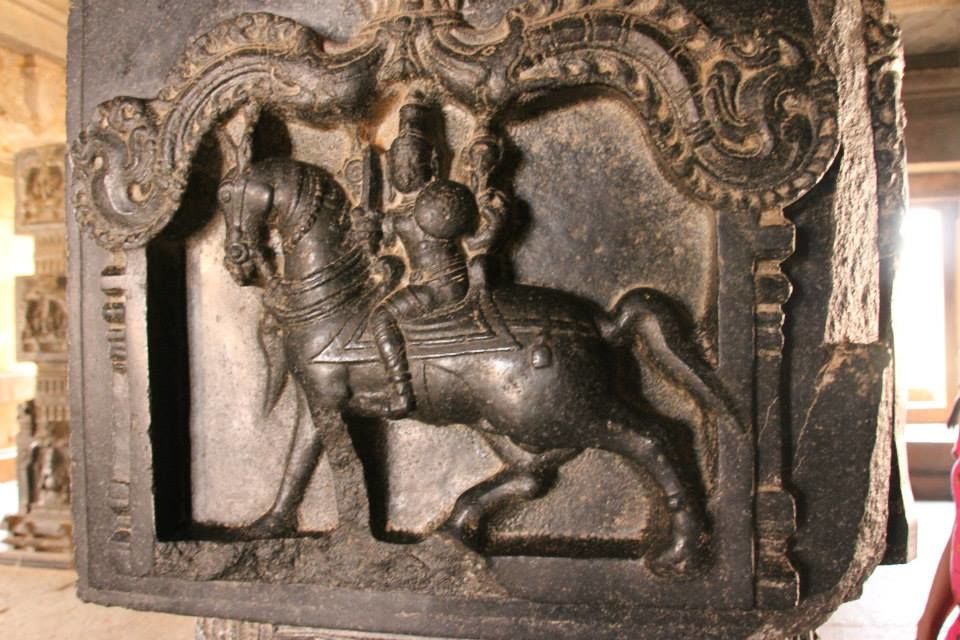 "Traveling- it leaves you speechless, then turns you into a storyteller"
He said it right, and with perfect words. It does leave you speechless at the start and by the end of it, all you are left with is an amazing story to share.
It all started almost a year ago, when a trip to Hampi was put off the table by many people I discussed it with. It was then I decided not to let time fly away and booked my tickets to Bangalore and my plan to travel solo to Hampi came into existence. It was not something many people expected me to do, but somewhere within I felt that it was time I go out and travel to places I always wanted to.
So there started the planning to take a trip to one of the UNESCO World Heritage Sites in India and a historical and architectural magnificent. I planned my trip in the month of December 2014 from 25th to 28th as the climate would be suitable to visit and explore the place and winters actually helped a lot. I figured out that 3 complete days would be enough to explore the place in detail as I did not want to miss out on anything once I was there.
An early morning flight from Mumbai to Bangalore and then an overnight sleeper bus from Bangalore, and there I was in Hospet, a town located near Hampi.
Day I
I reached Hospet and checked in to my hotel, freshened up and then took a bus from Hospet to Hampi. It's a state transport bus, costs around INR 15/- one way and takes half an hour to reach the heart of Hampi. I got down to what appeared to be a small market area, Hampi Bazaar to be specific. There were small eateries and some vendors selling fruits, coconut water etc. As soon as you get off the bus, you would see a flock of people rushing towards you to ask whether you need a guide. While it's not bad to hire one for a day to get acquainted with the place and the ruins, I already did my study for it back home as I wanted to wander off on my own whims to explore the area. So I decided not hire a guide and instead bought a small tourist book that contained a brief history of Hampi, details about all the places to visit and a map of all the places. It actually helped me a lot to plan my trip as I went along.
Also, there at the bazaar you can hire auto rickshaw that can take you to places that are somewhere far as it required a lot of walking to explore the places. One can also hire bicycles and can take it along to visit around. Though I personally liked the idea of taking a bicycle on hire, I decided to walk around instead because first, I love walking and explore small things on my way and second, at many places, one would have to leave the auto rickshaw / bicycle and then walk or climb as some places are accessible only by feet.
As soon as you get down, the first thing that you'll notice is a huge structure some meters down the left. It's the Hampi Main Tower visible from across many areas or structures across Hampi and is one of the important structure from the times of Vijayanagar Kingdom.
 Just behind it is Virupaksha Temple. It is also called Bistappaya Tower. One needs a ticket to go inside which costs around INR 10/- and taking a camera would cost more. The compound inside a huge and there is a canal in the middle through which the water of Tungbhadra flows. The temple inside is a treat to architecture students and art and history lovers. In that ways entire Hampi is a beauty in itself. Apart from the mesmerizing carvings across the towers and temples, an interesting place to visit was a dark chamber behind the temple where through a hole on the wall, the shadow of the tower appears upside down.
Near the temple, to the left, is a small hill with paved steps to places called Krishna Temple, Mustard Ganesh and Badavli Lingam. Though the place is in ruins and one will not find much there but the sight of huge boulders is worth the walk up to the hill. While they look as if set up there, one cannot but miss appreciating the nature at their sight.
Across the tower is a road appprox. 1 km long. At the end of the road is the Matunga Hill with pandals carved out. The statue of bull in front of the temple is called 'Eduru Basava'. There are two ways to climb up the hill, one that goes from the right before the steps and one from behind the hill. I took the main steps and then across small hills that goes to Temple of Achyutaraya and kept Matunga Hill for later evening.
It was afternoon time and sun was at its best. Though being winters, it was not that killing, but I made sure I carried atleast two water bottles to keep myself hydrated as, though the spirit of exploring Hampi takes you over with every step you take and every site you explore, it's fairly important that one keeps himself or herself hydrated as heat can take its toll.
After climbing up to the steps and through a rough patch near Matunga hill, I sat down and looked awestruck at what lay ahead of me. To think of it now, in my entire travel, I could not find a better site from architectural point of view as I sat on a rock and just kept looking at it without a thought running into my mind. I then decided to walk down and explore the temple. The entire premise was divided into three parts, an outer area with dry grass all across which then led to a green garden surrounding the main temple. Though the main temple was looked from outside, but the carving across the entrance, towers and walls across the entire premise was a delight. Every carving kept within itself a story waiting to tell it to everyone who visited it. Every pillar across the whole premise was covered with intricate carvings and every wall had something to offer. At the entrance of the temple was a long road giving it a royal look. I could imagine the royal kings marching on that road in the earlier times.
When it comes to food, Hampi has limited options as there are some small eateries at the Hampi Bazaar and some fruit vendors. I picked up some fruits (2 bananas for INR 10/-) and packed foods and another water bottle. During my day, I made sure that I carry an extra bag for the trash to dump it at the right place.
After filling myself up, I decided to explore the Tungabhadra River side. There were many people near the river side and some engaged in boating as well. I then walked to the other side of the Hampi. This side is before the Hampi Bazaar and requires someone to walk for 2 – 3 kms before one can reach there. I decided to get acquainted to the places around on the 1st day which helped me to plan my next 2 days.
I made sure I was at the Hampi Bazaar by 6 – 6:30 as last bus to Hospet embarks by this time or maximum 7. If one wishes to stay late then there are options to take an auto rickshaw either on sharing basis which costs somewhere from INR 20 – INR 30 or an individual one which costs around INR 150/-.
I reached my hotel at around 8 after roaming in the main Hospet market a bit.
Day II
I started my day early and reached Hampi Bazaar at around 9:30. I decided to cover the region around Tungabhadra River, Matunga Hill and other places near Hampi Bazaar in greater detail today.
I started with the Tungabhadra River walking across the Kings' Balance. It looks like a big gate made of stone and it is said that kings weighed themselves with gems and diamonds which were later distributed among the poor.
The best part about the travelling solo is that you can choose your path at the last minute, go off track and follow your whims. I did the same too. Instead of going the usual way, I decided to explore the river side from the rear end instead of the front end where everyone was going. I was treading the unknown territory and with every step I was in for a new experience and discover something new.
On my way I saw an old bridge which instantly took me to the past where I could imagine how in those times it would have been. As I sat on one of the many boulders near the river bank, the calm waters and the faint noise of the oar (chappu) and the ruins across the river made a perfect sight to leave all your worries and thoughts behind and just admire a life that is so simple and still so living. I somehow made my way through the boulders as it was not an easy task as I had to balance myself across them keeping my camera safe.
I walked across the boulders, and reached at the start of the long road that led to the Temple of Achyutaraya. The road was covered with running structure at both side. As I walked towards the entrance of the temple, it gave me a royal feeling of kings walking towards it in the past. The entrance was covered with the exquisite carvings depicting a story. The inside of the temple still left me awestruck as yesterday. I roamed a little bit inside, getting to know some of the carvings across the temples, sat down across one of the pillars as I saw many people mostly foreigners exploring the area and making guesses as to what a structure might have been in the past. It was interesting to know that this temple was not in that bad shape as others were and still held itself strongly.
It was almost afternoon and I made sure to carry adequate food supply and water bottle to keep myself stuffed and hydrated. It was then I decided to scale the Matunga Hill through the rough steps that goes from the side of the Temple of Achyutaraya. It indeed was a rough patch to the top as I had to make sure of my grip so as to avoid slipping. Having a good pair of shoes that do not slip is sort of a necessity in Hampi if once wants to explore it deep. Once I reached the top of the hill, I could see the entire Hampi or the most of it atleast, covered in boulders all across. It was a magnificent sight which really made me admire the nature and its diversity. It was nothing I could imagine in a concrete jungle that we live in today. At the top is a Temple of Veerabhuvaneshwara or what's left of it. From the top, one could easily see the Hampi Watch Towers. At the other side of the hill one could see a long field with a stream of water joining a river. Near the Hampi Bazaar was a long empty field with small running structures across both sides. I read it somewhere that it was an old area for prostitution which was taxed in the old times.
I decided to take the offbeat root from the trees running parallel to the water stream instead of the main route that passes through the Hampi Bazaar. I walked through the boulders and across the rough patch and soon found myself in that long field. By the time I explored the place and got to the Hampi Bazaar, it was already 6:30.  I decided to call it a day off and then took a bus to Hospet.
Day III
On the last day, I decided to cover the other part of the Hampi which was somewhere 2 – 3 kms by road. This included Sister's Stone, Under Ground Temple, Queen's Bath, Hajari Rama Temple, Pushkarani, Lotus Mahal, Elephant Stable and many more.
I decided to walk to all these places instead of taking a bicycle for my love of walking and exploring little details as they come across my path. I first came across the Under Ground Temple. As the name suggest, it was a temple built below the ground level and was mostly covered with water becasue of being underground. To get to the inside of the main temple, one had to go through the water. It was interesting to see how the stone pillars was still holding the roof strong.
Next in line was Hajari Rama Temple. Again I was mesmerized to see the carvings all across the temple, some of it still at its best. All the carvings held within themselves a story and every one was trying to figure out what they have to say.
I then moved to explore what I only looked in pictures on internet, and it was much more beautiful and spectacular then I find them online - Pushkarani. No one was allowed to climb down as there was a guard near the place. Also what was more interesting was to see the water system that ran through the entire place. The structure was still standing intact and one could stand there and imagine how it would have worked in the past. The entire premise was in ruins though as what was left was only the foundation to what would have been a magnificent kingdom in the past.
Just across the Hajari Rama Temple was ruins of an old market called Pan Supari Market. It was small place and was in a ruined state with few structures left standing. I then moved across to visit Queen's Bath. It was basically a big structure at the middle of a garden with a canal running across it to supply water. The changing rooms as I read on the board at the entrance were destroyed and what was left was the main bathroom. The canal system had a connect with the main bathroom to ensure regular supply of the water in earlier times.
I then walked forward to visit Lotus Mahal and Elephant Stable. A visit to Lotus Mahal required an entry ticket of INR 10/- with no charges for camera. It was a beautifully maintained garden which was flooded with many people and children who were on a school trip. I walked across the garden across few structures on my way and found myself standing across Lotus Mahal. It was a small structure but had a beautiful carvings and designs all across. I then moved a little bit inside to find myself facing huge stables meant for elephants. It was indeed a treat to see how big those stables were and imagining how people would have kept elephants there. I walked around in the premise for some time as I looked through a museum of different statues / idols kept in an open courtyard which was locked from outside.
As the day was coming to an end, I decided to visit for one last time, Matunga Hill and watch the sun set from the top of the temple. On my way I came across Sister's Stone. These are two huge boulders leaning on each other which people can easily miss on their way unless one has seen a picture before. While some say that these two boulders leaning on each other is nothing but nature, there is a folklore that there were two sisters in the past who were cursed to turn into boulders and hence the name. I do not know much of the details of the folklore but the sight itself amazed me a lot.
I finally found myself at the steps of the Matunga Hill. It was a task for me to climb up after so much walking all the day but I somehow gathered the courage and went ahead. The climb up is not an easy task as there are no proper steps and one has to make its way through many boulders to reach the top. After some struggle, I finally managed to reach at the top of the hill. As I was sitting on the temple roof, watching the whole of Hampi and the magnificent boulders, I could not imagine that a trip that was a distant dream a year ago was finally concluding. I sat silently watching the sun set as the sound of the water stream flowing at the side of the hill and a strange old foreigner dressed as a Hindu holy man playing flute and a young woman lying around reading a book accompanied me to what was one of the most serene and peaceful moment of entire journey. I almost sat there for 1.5 hours with no sound but that of a flute and nature as I felt content with the journey I took.
On my way back to hotel and then to Bangalore that night, I thought about how travelling solo made me appreciate more about myself and helped me open up to accept something new and different and not be afraid to explore a life which is culturally different than what we live.
Hampi was a place rich in its culture with the ruins still waiting to give something to every visitor. In those boulders I not only found peace but also history and culture and a bit of myself as during those three days, I was the only person I knew and meeting new people and talking with them made this trip a unique and interesting one with the boulders adding to adventure.
I not only left a part of myself on the top of that hill that evening watching sun set with the sound of that water stream and flute, I took a part of Hampi with myself with the boulders and the carvings and the people I met which will stay as a memory and a story that I will tell everyone I'll meet for years to come.
Till next adventure…we'll meet again. :)