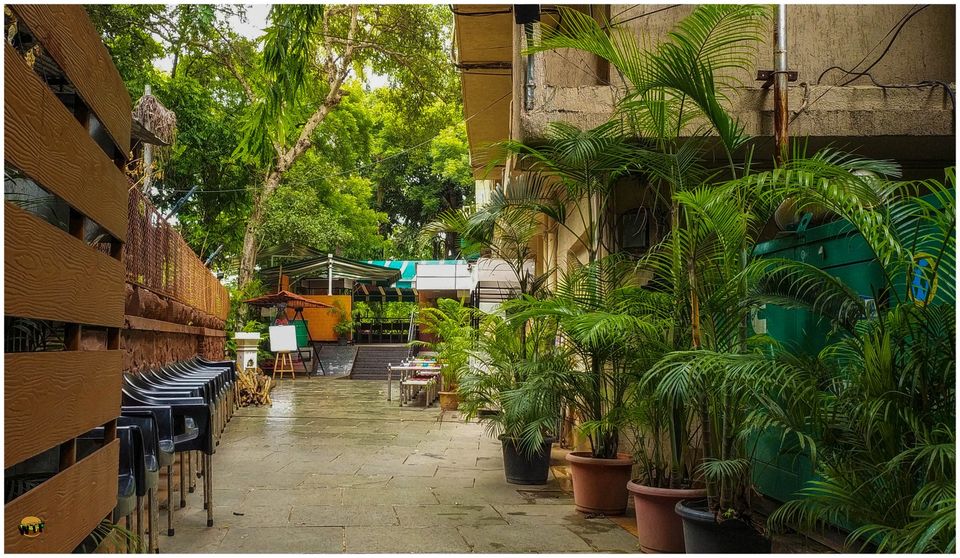 Progress is impossible without change, and those who cannot change their minds cannot change anything. This story is all about change, that is hopefully for good things to come our way.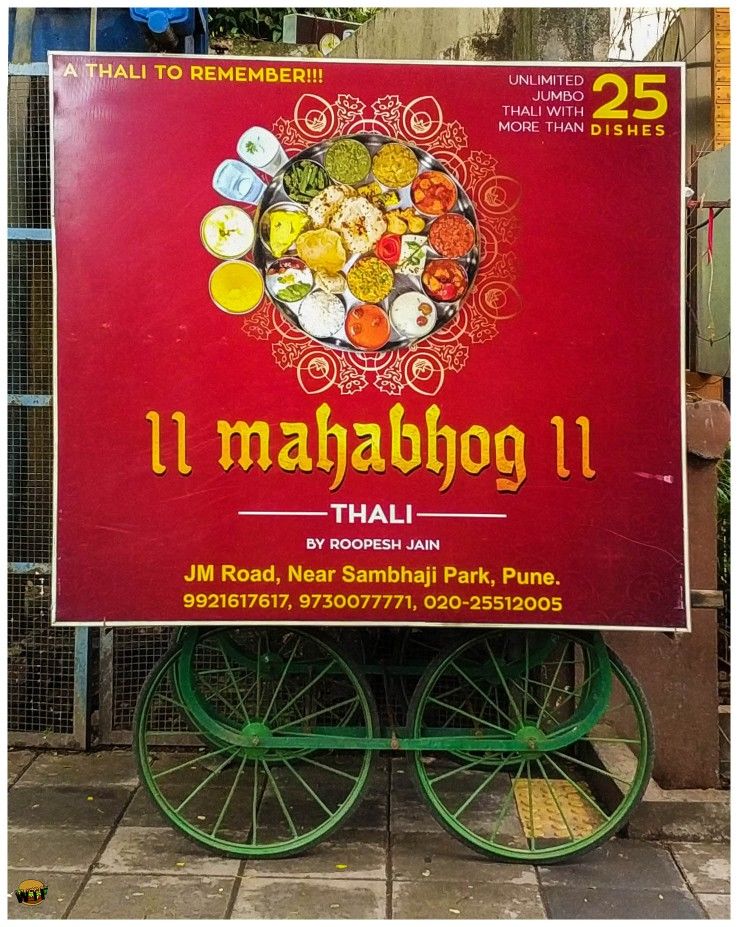 Do you Guys remember Sapna Thali on JM Road next to Nike's Showroom? Okay, Stupid Question, Of course you do! Well, A Sad news, they don't..... Not Anymore.
But, The Good News is, It is taken over by a brand new restaurant named Mahabhog Thali and is owned by Mr. Roopesh Jain.
And, Talking out of a personal experience, It is damn good and hope turns out to be a good experience for you too. And How can I say that?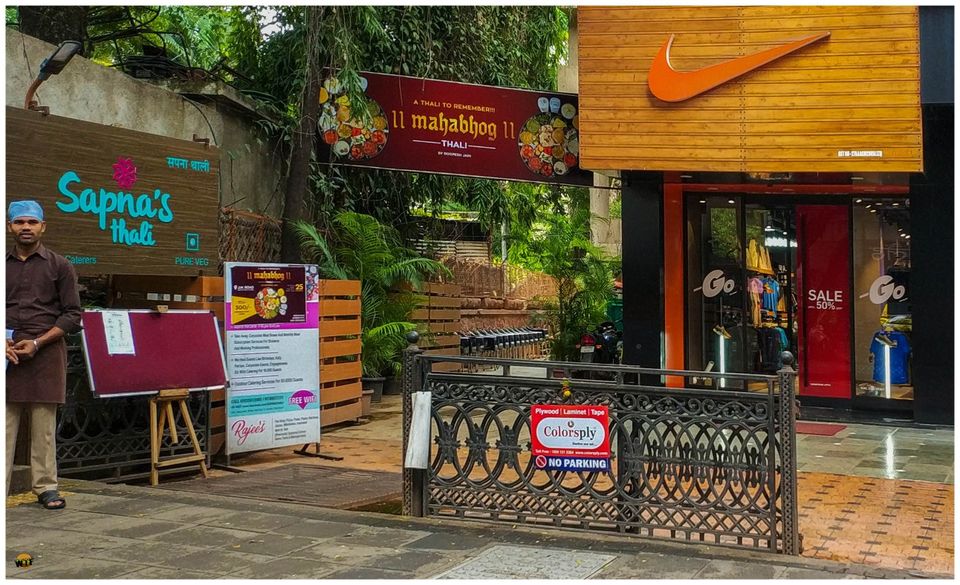 Well, I was recently invited for a tasting at Mahabhog Thali and Although I didn't want to go for a giant monstrous meal all alone, I ended up doing that.
Well, The ambiance compliments the beauty of the place and just make it adorable. The restaurant provides a comfortable Indoor Seating but the fact that doesn't go away is that the Place also has a beautiful space outdoors and is full of lush green plants and adorable Veranda type of enclosed area that is all about a feel good meal good experience.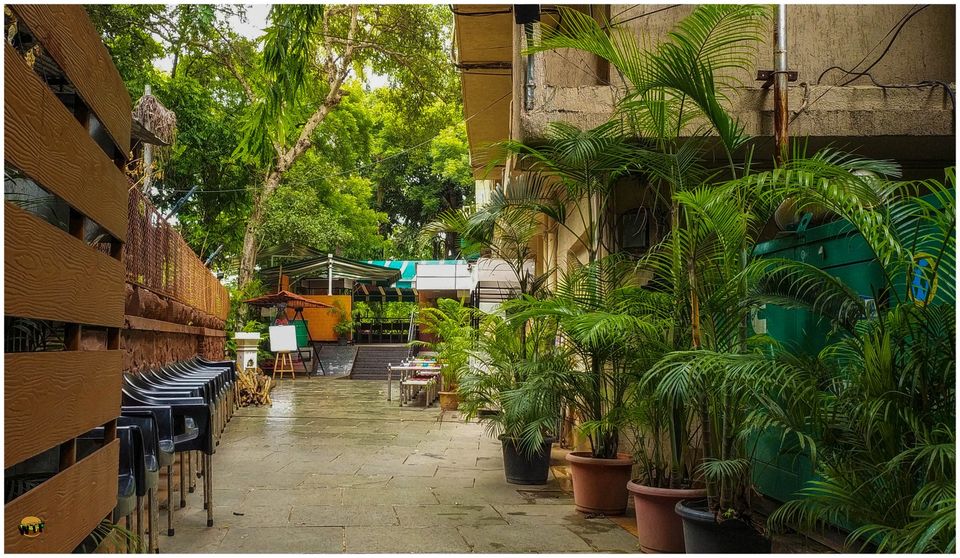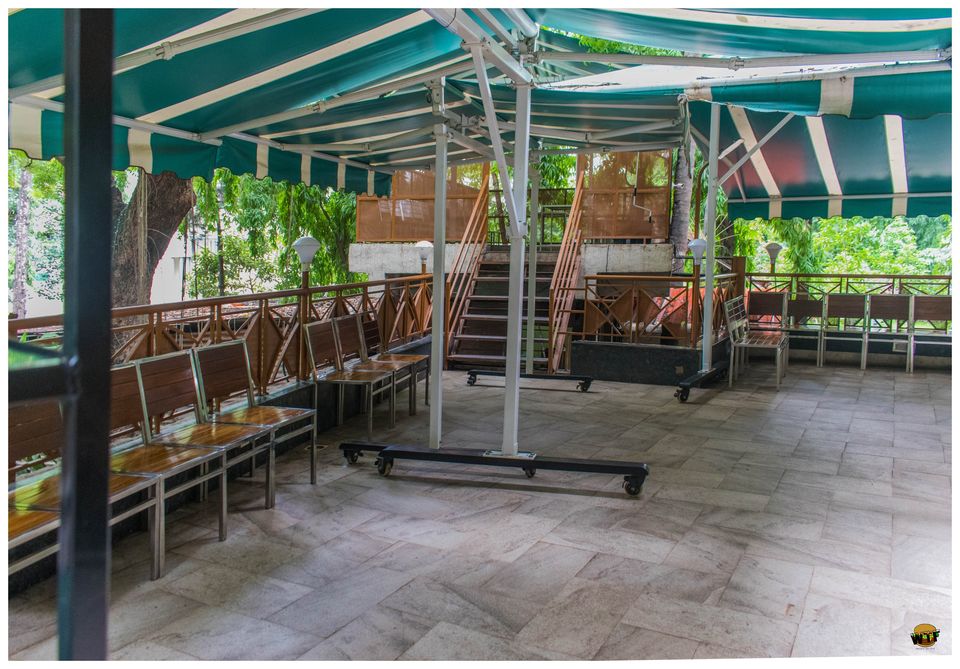 Although, The Indoor sitting space is a beautiful spacious sitting arrangement which is comfortable as you don't have to focus on anything else than food. They also rent out Indoor Sitting space for Parties, Events and all as said by Palash Jain.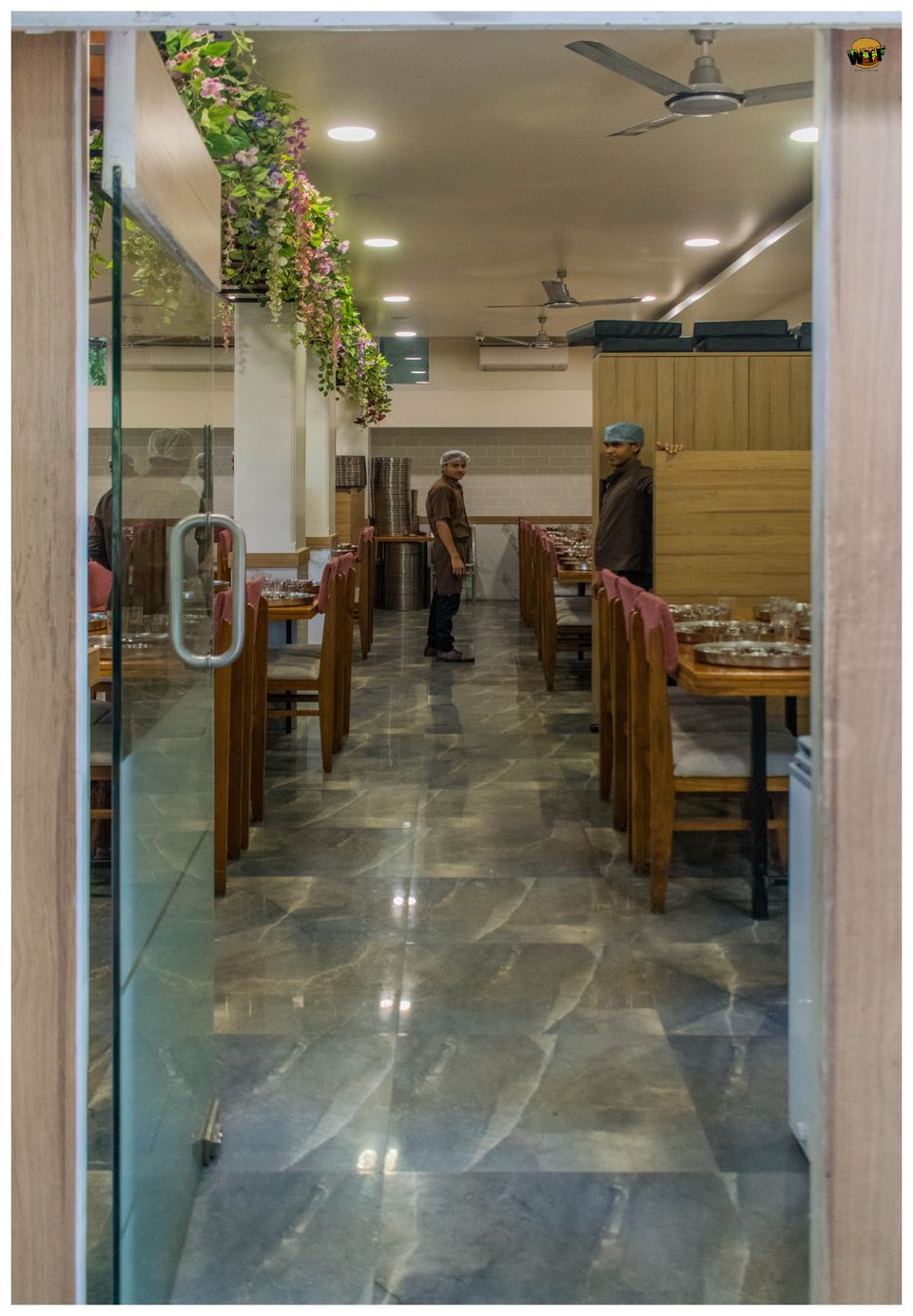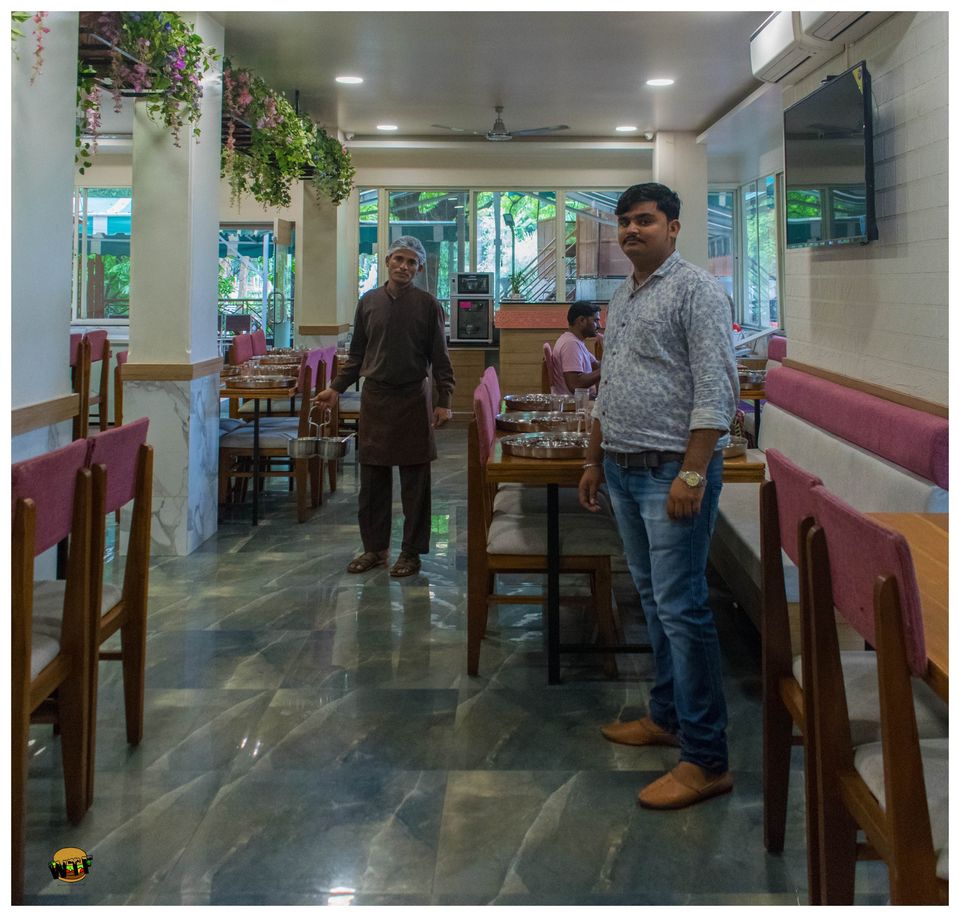 Now Let's get back to the The Elephant in the room, The Talk of the Show, The Meal of the deal. They celebrate their recent services in three desirable forms:-
1.) Gold Thali:- The Dine in Experince that is available all the week long and serves unlimited meal for 1 person at a price of 286 INR + 5% GST.
2. Gold Tiffin:- The Take Away & Delivery Experience that is available all the week long and serves 4 medium eaters at a price of 1000 INR + 5% GST.
3. À la carte:- The Menu Card Experince for tiny meals that serves everyone at a price on Menu + 5%GST.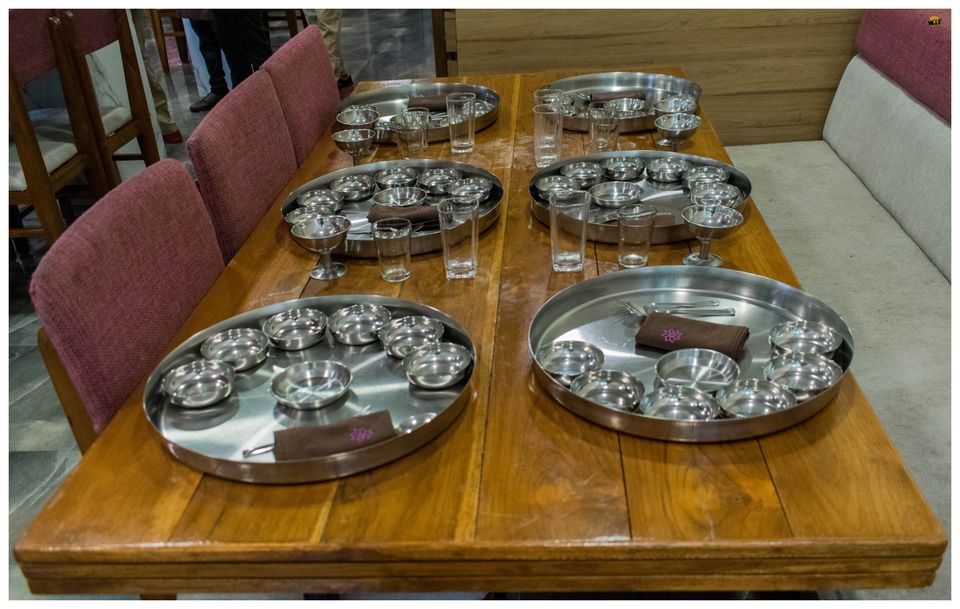 While I might sound like a hungry fat a**, I must mention that I couldn't even finish the Gold Thali full of 26 Items in Just one plating.
GOLD THALI:-
Yes, You heard it right, The plate that serves unlimited food at Just around 300 INR has 26 items in one plating, Pretty Gigantic, Right?
But, I must tell you that irrespective all the pep talks that I or anybody else bring to you, This plate is totally worth trying and I swear You're gonna savor the flavor all day long.
Here's what they have listed in those 26 Items:-
FARSAN:-
1. Papdi Chat
2. American Khamni
3. Ghungra
4. Potato Chilly
5. Kurkure Penny Masala
VEGETABLES:-
1. Methi Matar Masala
2. Bhendi Mix
3. Kanda Aloo Sabji
4. Vaal Punjabi
DAL:-
1. Dal Fry
2. Gujrati Kadhi
BEVERAGES:-
1. Butter Milk
SOUP:-
1. Tomato Soup
BREAD:-
1. Phulka
2. Bhakhri
3. Puri
RICE:-
1. Plain Rice with Ghee
2. Veg Fried Rice
3. Khichdi
SALAD AND PICKLE:-
1. Sprout Salad
2. Papad
3. Pickle
4. Chutney
SWEETS:-
1. Fruit Salad
2. Gulab Jamun
3. Strawberry Sheera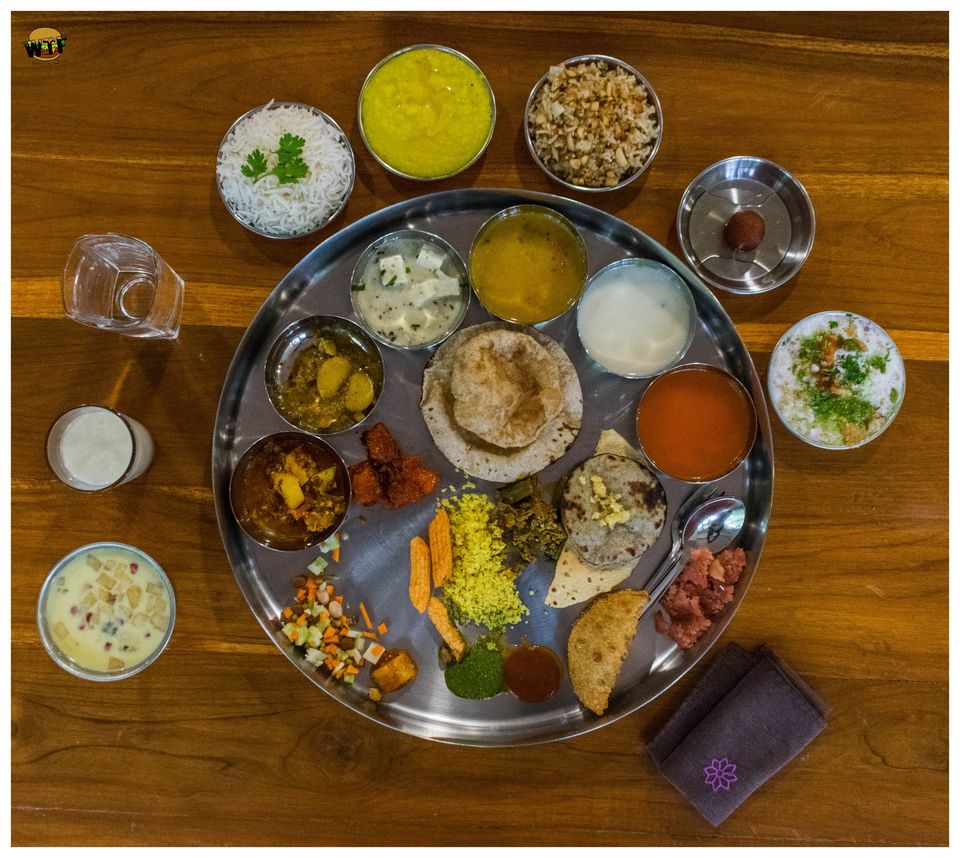 While They served all Gujrati, Punjabi, Chinese, Maharshtrain and many all other cuisine to sum in one big plating that incorporates upto a count of 26 items in a plate, My best pick is that Strawberry Sheera. Strawberry hasn't surprised me a lot until this happened to me. Besides a delectable meal, they were par to serve me their best.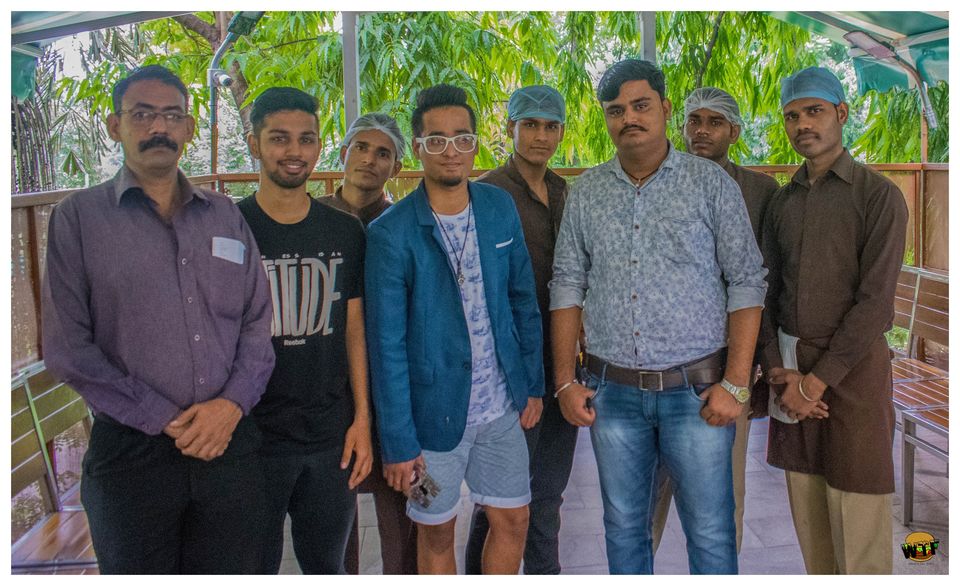 Thank You Pranita Khabiya for extending the invite and Thank You Palash Jain, Pukhraj Rana and Team Mahabhog Thali for hosting me.