In a city that has so much to offer, one can always get lost among the many restaurants in Gurgaon. Therefore, we took it upon ourselves to sort out the really good places from the crowd and list them together as the best restaurants in Gurgaon. From cocktail bars to fine dining restaurants, this list has it all. You will be glad to have such help at hand when it comes to choosing a place for that special date – birthday, anniversary or otherwise.

You will soon see yourself at a table of one of these places;
1. Wong it at South City 2 -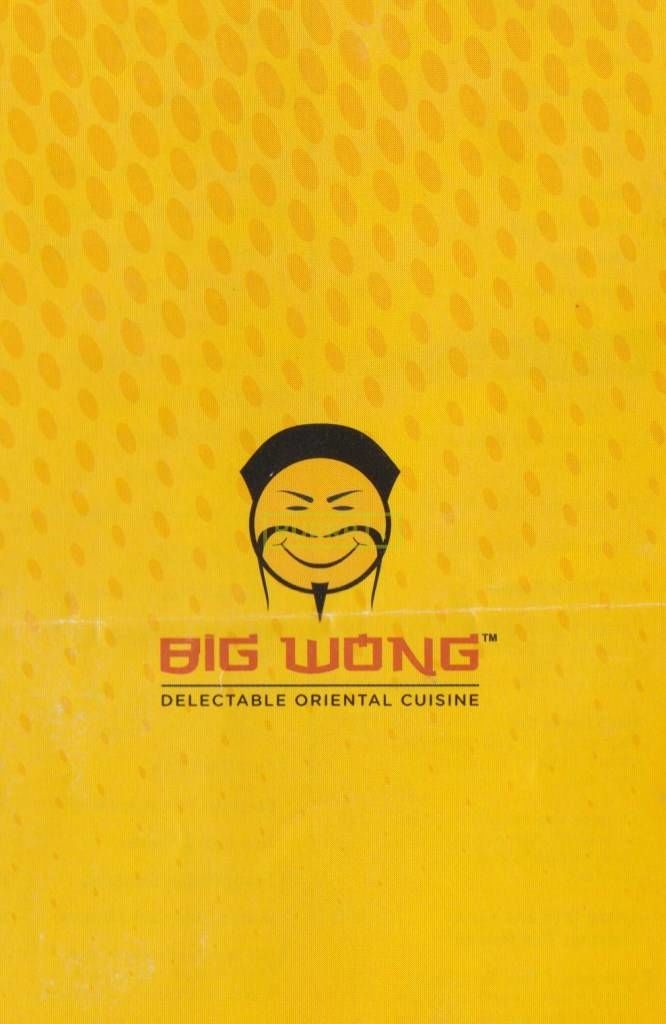 Credits - Bigwong.in
Authentic Chinese, Thai, Sushi cravings are taken care of at Big Wong at South City 2. This is a restaurant that has in a very short span of time, garnered must clientele and made its way to the top of the list of restaurants in Gurgaon. It is its Pan- Asian cuisine that has caused us to sit up and take notice of this eatery that has a menu of items like uramaki and tanuki rolls, Ebi tempura items, hosomaki chicken, nigiri and much more. The crowd favorite is the crab sticks. The salmon sake is another dish that is ordered by most who pay this place a visit. Nothing wanting to leave people who are differently abled, this place is wheelchair accessible and provides home delivery for orders more than Rs 400/-. The place starts service at 11:30 am and stops its lunch menu at 3:30 pm while it opens for dinner at 5:30 pm and serves customers till 11 pm. We are more than happy to list this place as one of the best restaurants in Gurgaon. Roger that!
2. Farizi Delights -
Credits - Farzicafe.com
The Farzi Café at DLF Cyber City is a place that is undoubtedly famous among the IT workers here. Fusion is what this place specializes in and the cuisines range from Northern parts of India to the Southern tips. A number of continental dishes also make it on their menu. Yipee, this place has a bar that serves spirits and drinks to ease one with the great food. The wasabi prawns, chicken malai tikka and phirni oxide top the list of dishes ordered here. Open from noon till thirty minutes past midnight, you can drop in any time and make a meal out of their delicacies. You are expected to pay an amount of Rs 1500/- for a meal. You are definitely in the right place and a good time is guaranteed.
3. Wild Dining -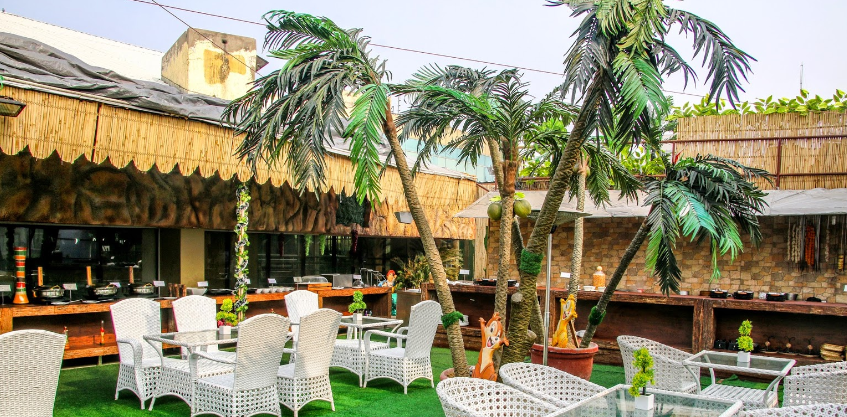 Credits - Junglejamboree.in
Jungle Jamboree at the Gold Souk Mall on Sector 43 Road is offering a complimentary mocktails with its lunches on Mondays and Tuesdays up until 31 August 2015. Yu may like to get a bite here and make the most of the freebie. While it serves Continental, Indian, Thai, Chinese and Italian food, what makes this place famous is its live buffet that comprises of seven courses and is sure worthy of the price charged. The best items are their galouti kebabs, crepes, pasta made and served before your eyes and range of Thai curries. Lunch timings are from 12:30 noon to 3:30 pm and dinner time service is from 7 pm to 11 pm. The buffet prices vary from day to day and are based on the lunch and dinner timings. Its prices range from Rs 200/- to Rs 999/-. If you decide to go 'A La Carte' expect to cough up Rs 1200/-. Sunday Brunch throws up a few specials as well.
4. Iabella on a Platter -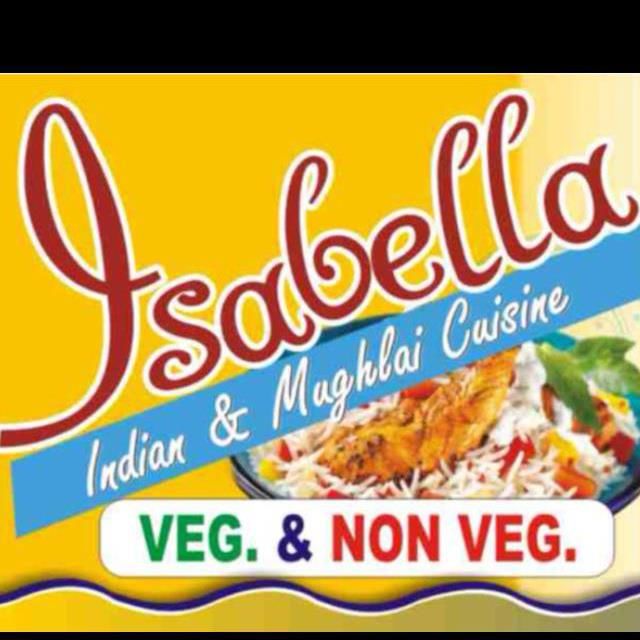 Credits - Isabellarestaurant.in
Oder for more that Rs 300/- and have Chinese by Isabella deliver it to your home. Open from 11 am to 11 pm, this place serves up food items from a single cuisine – Chinese. This place accepts meal coupons and is a comfortable restaurant to take your fiancé to. Though no drinks are served here, the menu is what one should look out for. No frills Chinese items like fried rice and noodles (Haka and Cantonese) amazing sides, chop suey and phad Thai noodles make up their menu here. Yes, it may be what other places offer as well, but before you judge, the word authentic does the magic here. It is China on a plate in the truest sense of the phrase. Rs 700/- is good enough for two people to eat here. Located in Tower C of the DLF Cyber City, you will have a taste of a lifetime at this restaurant. It is its loyalty to the cuisine that makes it one of the best restaurants in the city of Gurgaon. For those who work in the Cyber City, you couldn't ask for more. Get that wallet and make your way downtown to this place for a great food festival like experience.
5. Cottage Dining -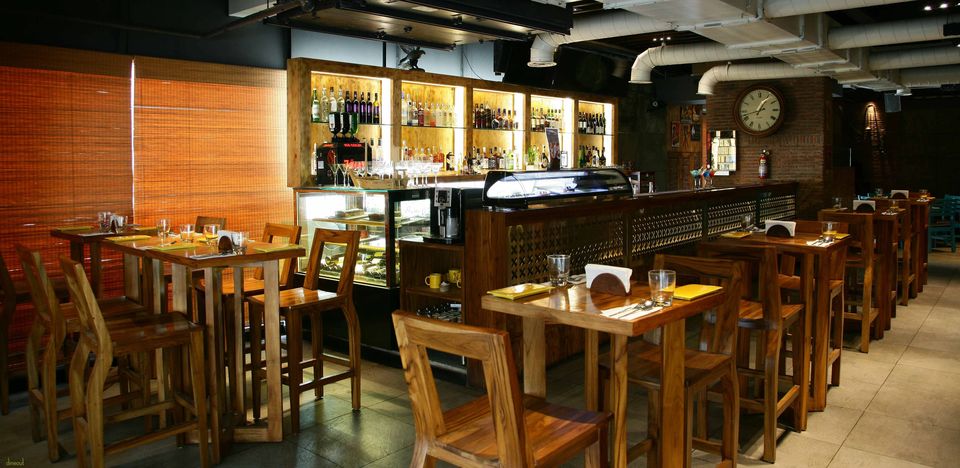 Credits - Turquoisecottage.com
Turquoise Cottage – TC Original 1997 is a rooftop restaurant at DLF Phase 2 on M.G Road. Yes, this place serves its customers food and as well as alcoholic beverages. So if you wish to have finger food, get here. If American, Italian and Continent stuff is what your palate craves, you are in for a treat here. The menu is fun with items like oriental lime and chicken salad, tuna Nicoise and soups like minestrone. Pot stickers, rolls, dim sum, and platters feature prominently on the menu and wow customers with the variety. The drinks menu includes beers, single malts like Laphroaig, vodka, and gin. Functional from 12:30 noon till midnight, the drinks come post the minute it opens its doors till 9 pm. What more do you want? This place has a pub area with a screen that telecasts sports events, provides free WiFi connection, a smoking zone, buffet options and a Sunday brunch as well. That would be enough for us to highlight this place as one of the top restaurants in Gurgaon. Yes, we know that you wish to thank us for highlighting this place, but it was most obvious for us to do so.
Chinese, Thai, Sushi Restaurant in Gurgaon
North Indian, South Indian, Continental Restaurant in Gurgaon
North Indian, Continental, Chinese, Italian, Thai, Mughlai Restaurant in Gurgaon
North Indian Restaurant in Gurgaon
Continental, American, Italian, Finger Food, Cafe Restaurant in Gurgaon
Check out other articles on -
Best Restaurants in Chandigarh, Best Restaurants in Udaipur, Best Restaurants in Guwahati, Best Restaurants in Mumbai, Best Restaurants in Delhi, Best Restaurants in Kolkata, Best Restaurants in Pune, Best Restaurants in Chennai, Best Restaurants in Ahmedabad, Best Restaurants in Noida, Best Restaurants in Bangalore