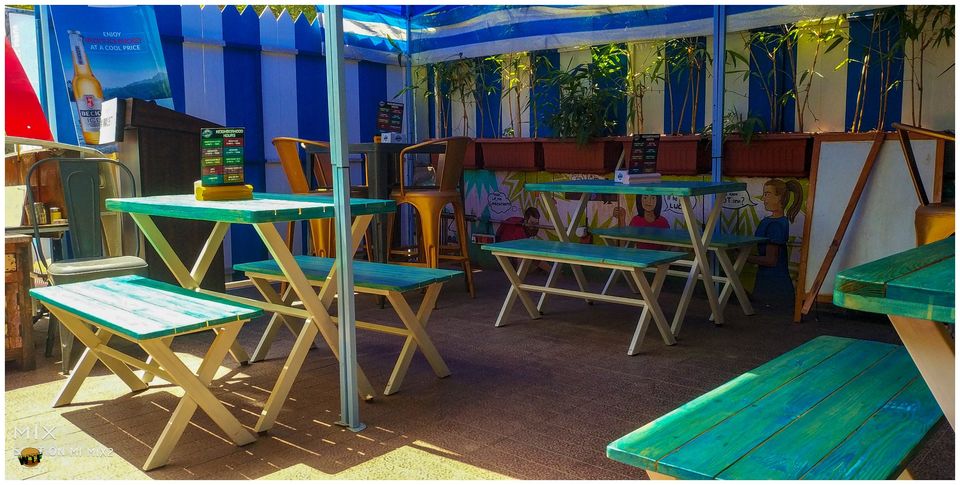 Pune has a tons of names that comes to our mind, when we talk about hunger games. But, There are only a few that crosses our mind when it comes to the creative food names or recipes. HOP-IN is one of the names that you can Hop into if you are looking for the same. Right from the crazy unique names to the breathtaking ambiance, HOP-IN has a gigantic menu that carries something for everything to go crazy about.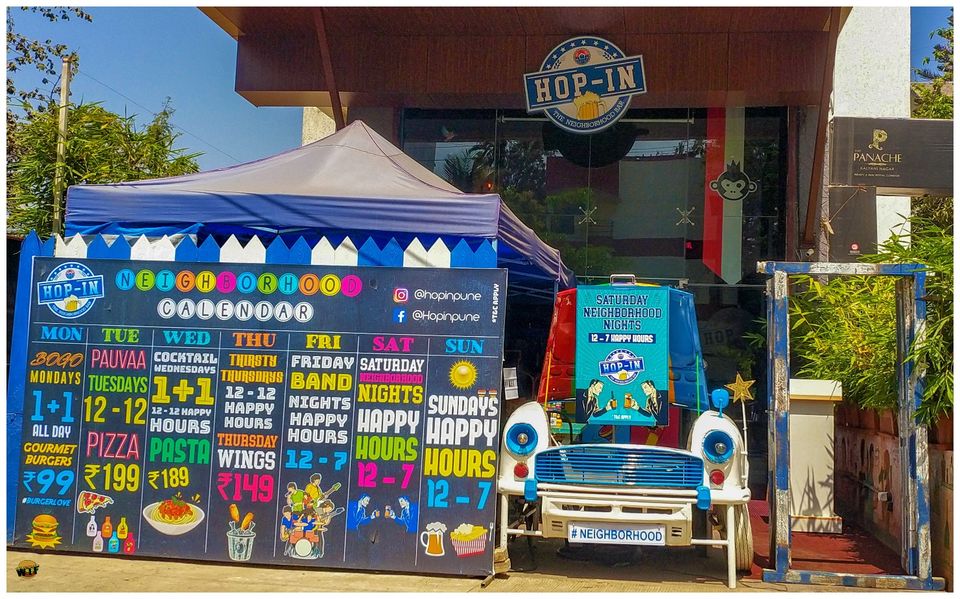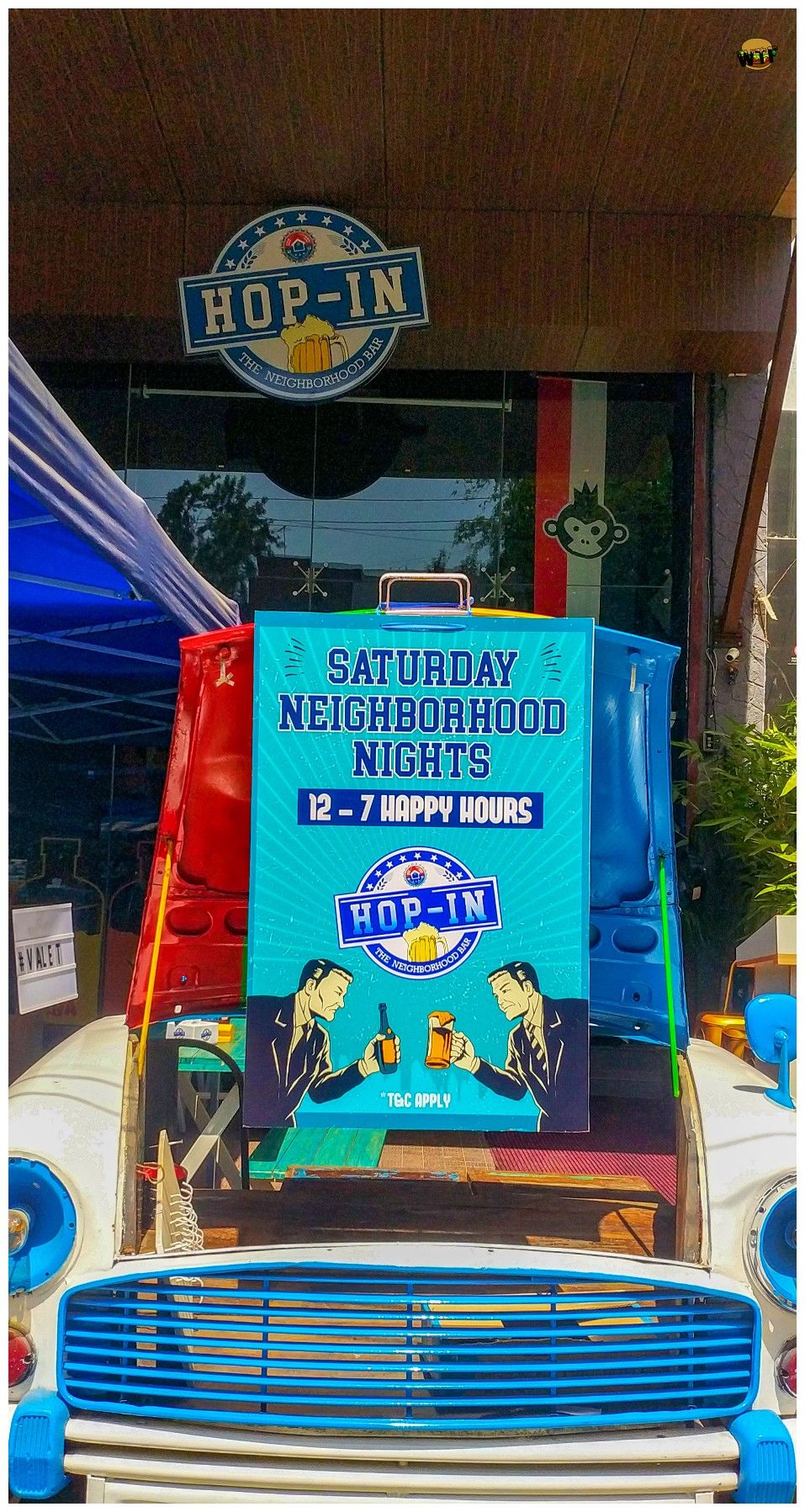 This beautiful place at Kalyani Nagar is owned by Tushar Varde and has a gigantic place for large number of people to easily accommodate. Starting from an outdoor sitting as we enter the place, The place has a huge indoor sitting filled small little props, posters, stickers on every wall that adds to the crazy ambiance, But, The Tale ends not here, Right above a magnificent bar the place has another sitting space upstairs. Every wall of this place will speak to you, I swear. And in case if you get bored, they play the music that will definitely set your feet tapping, and if not then Eh! They have so many board games too, that will not get you bored I guess. Hey, You saw what I did there?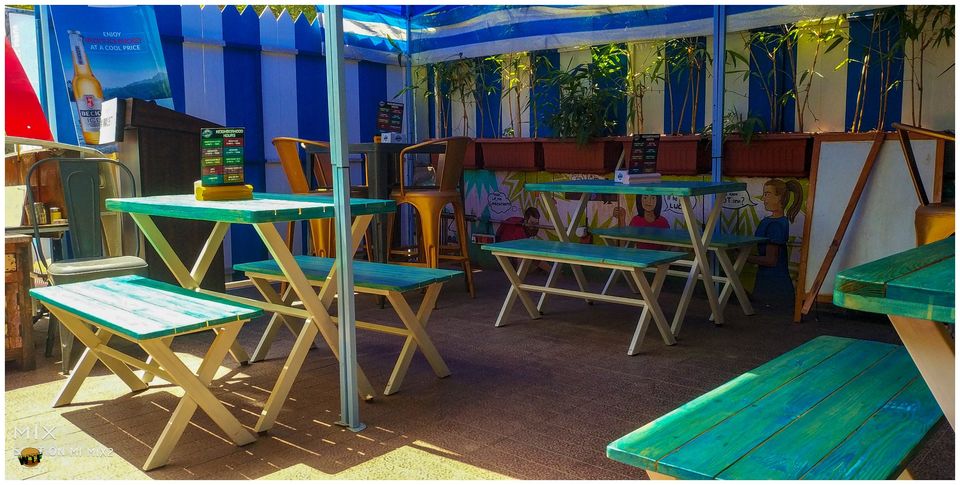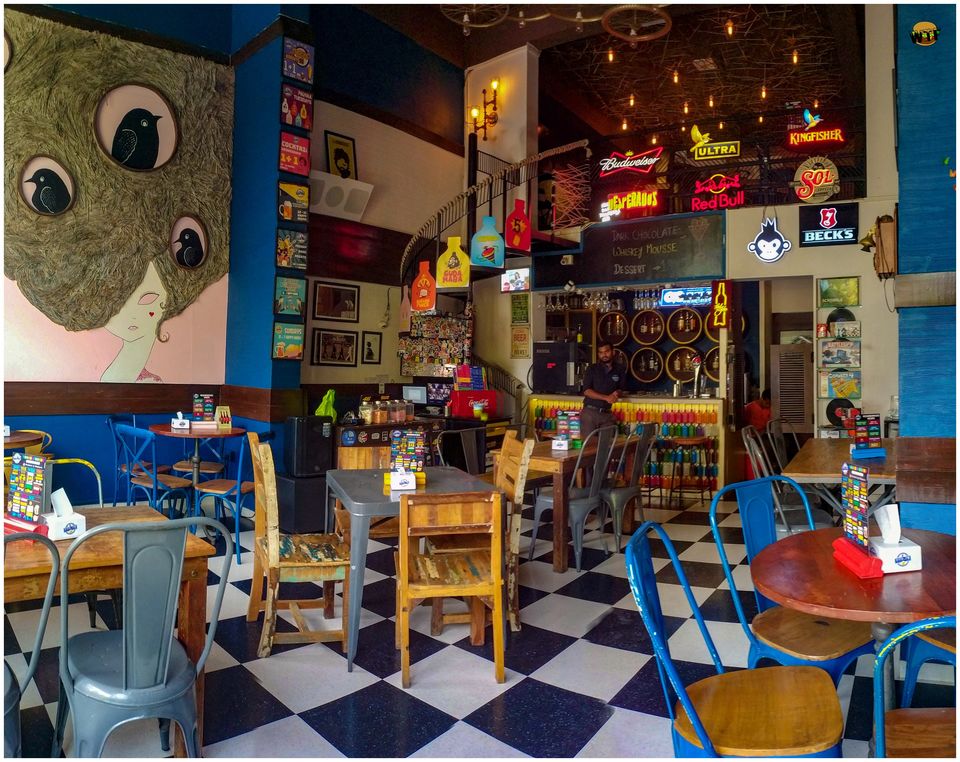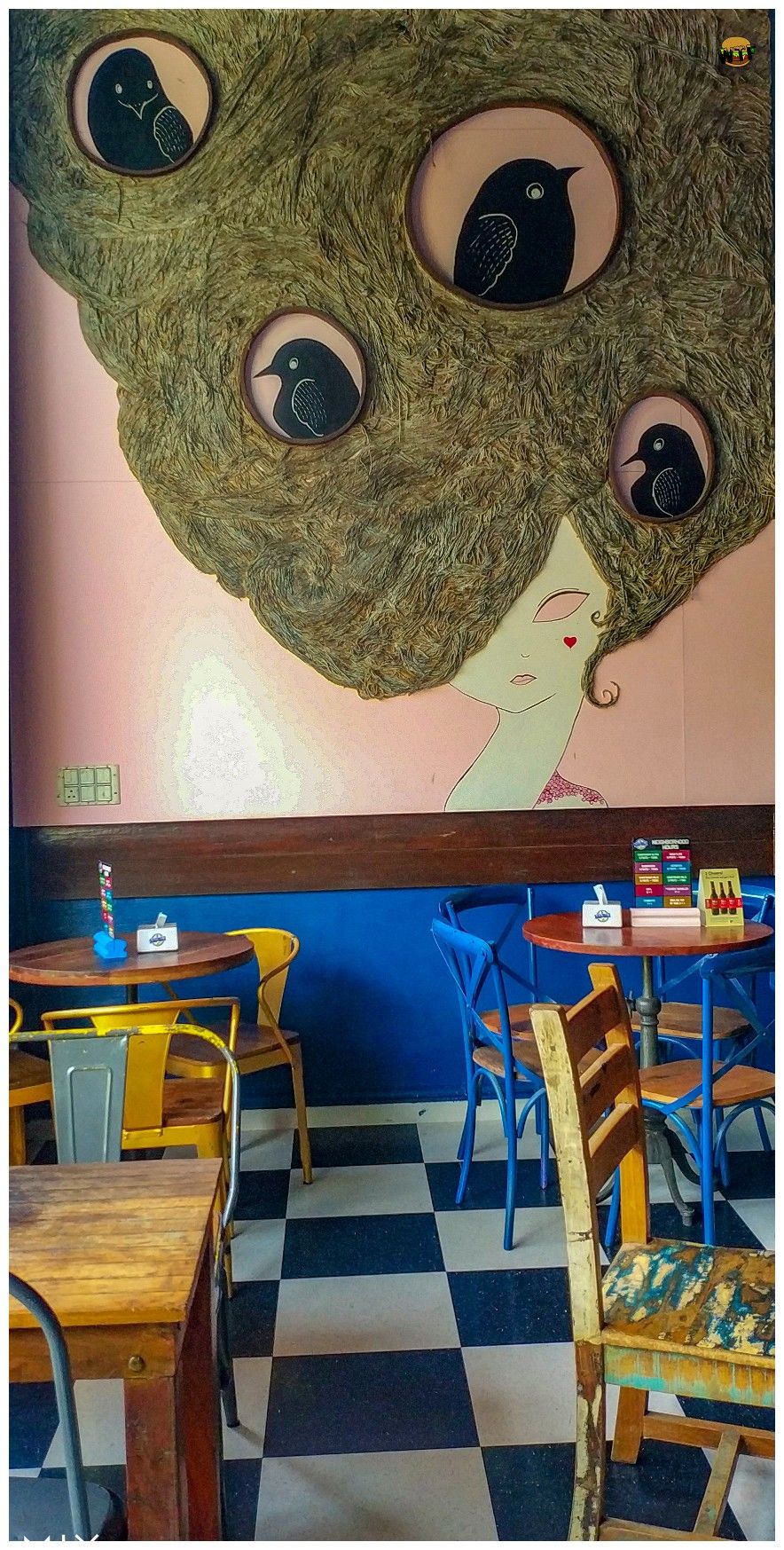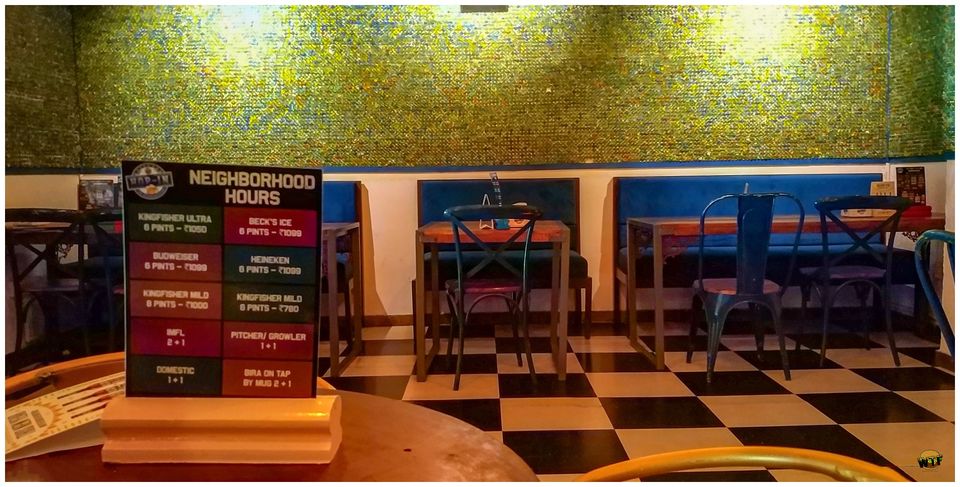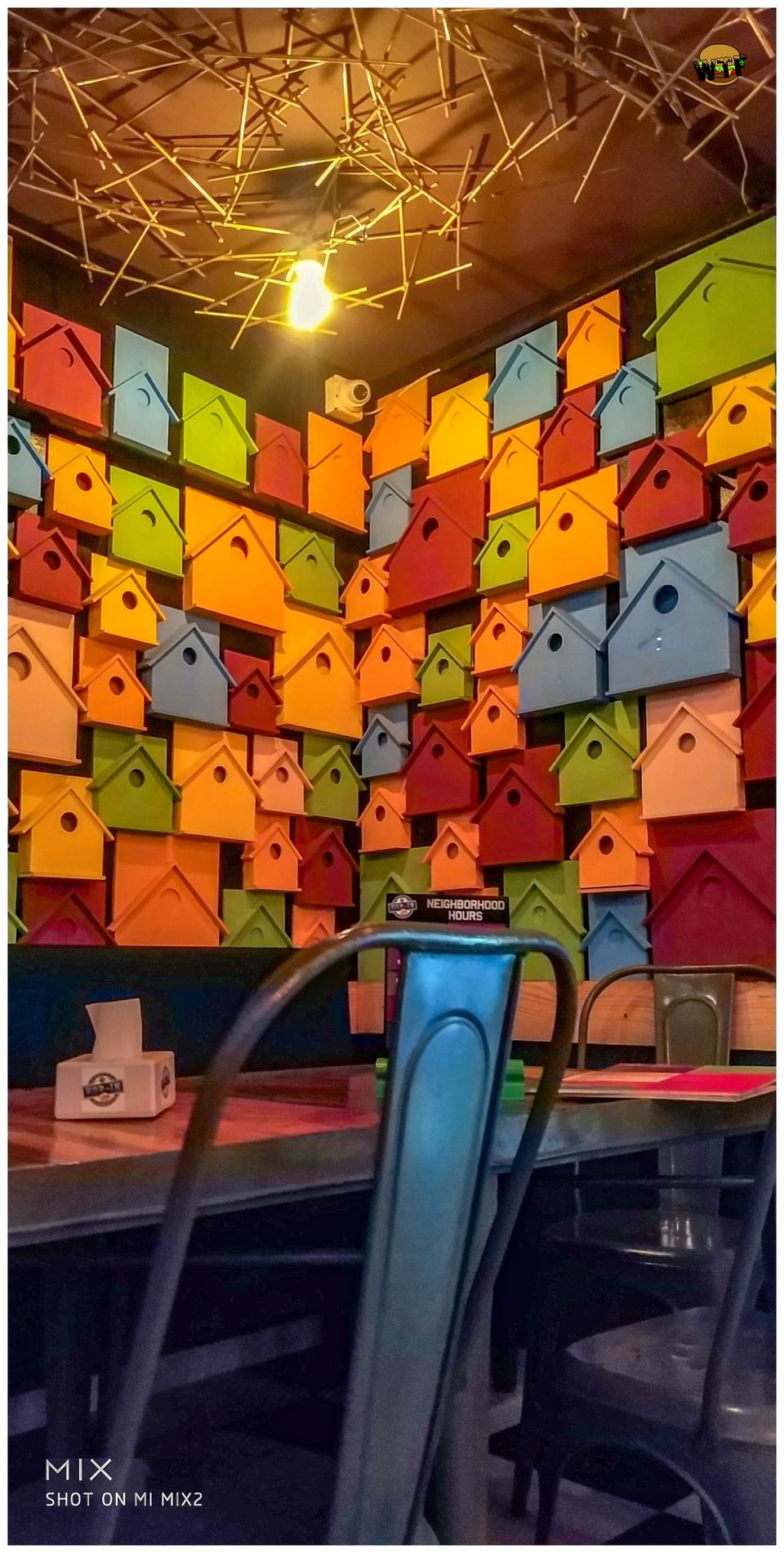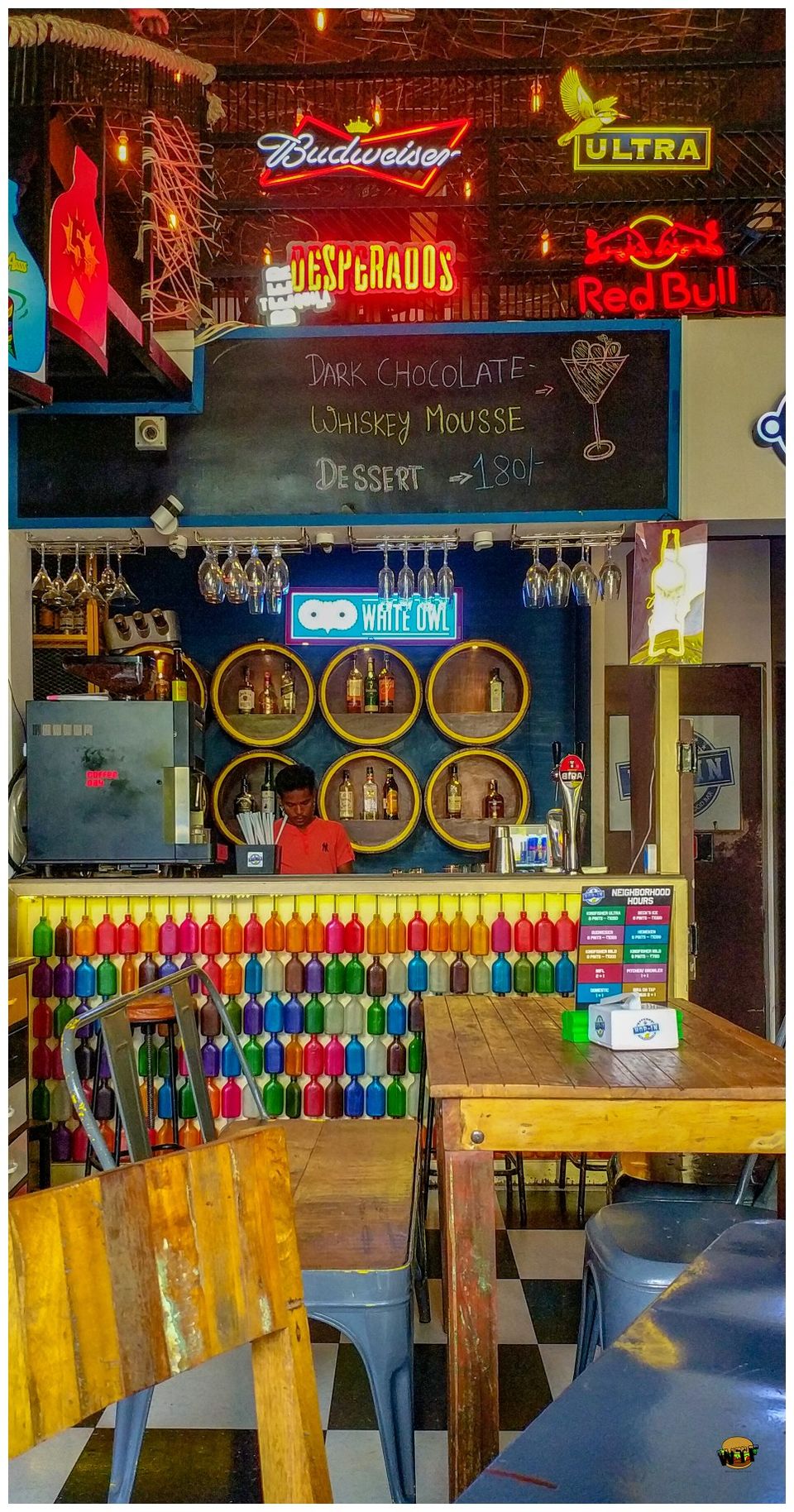 I'm sure just like me this place has been on the wishlist of so many people just like It was on mine, until I recently got Invited for a Bloggers Table and I can't share my excitement but what I can is my experience. Given below is a list of some lip-smacking food that I got to try my hands on:-
VEG CHOICE:-
Chana Aaloo Chakana (149 INR):- A total company to your drinks, There can't be a better chakana for your daaru nights. A mix of Chana, peppers, and raw mango this reminds me of another best chakana that me and my friends (@freakyfoodiepune, @the_savage_lens and @thegluttongourmand) can remember that we had at Funky Kona.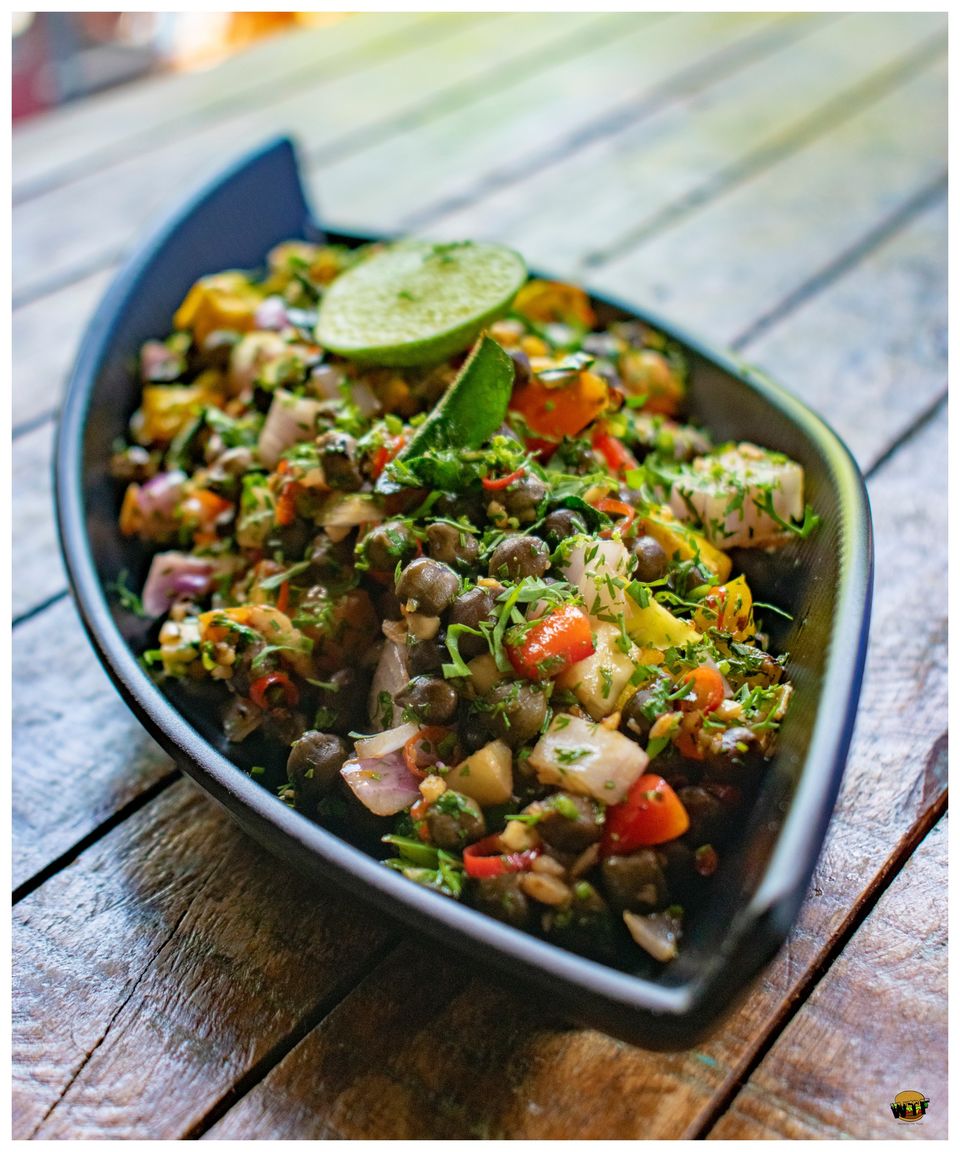 Baby Corn Fitters (160 INR):-I think you should just @realnehajoshi all about this one. These deep fried chopped baby corn cheese lollipop brought a smile on her face that speaks it all.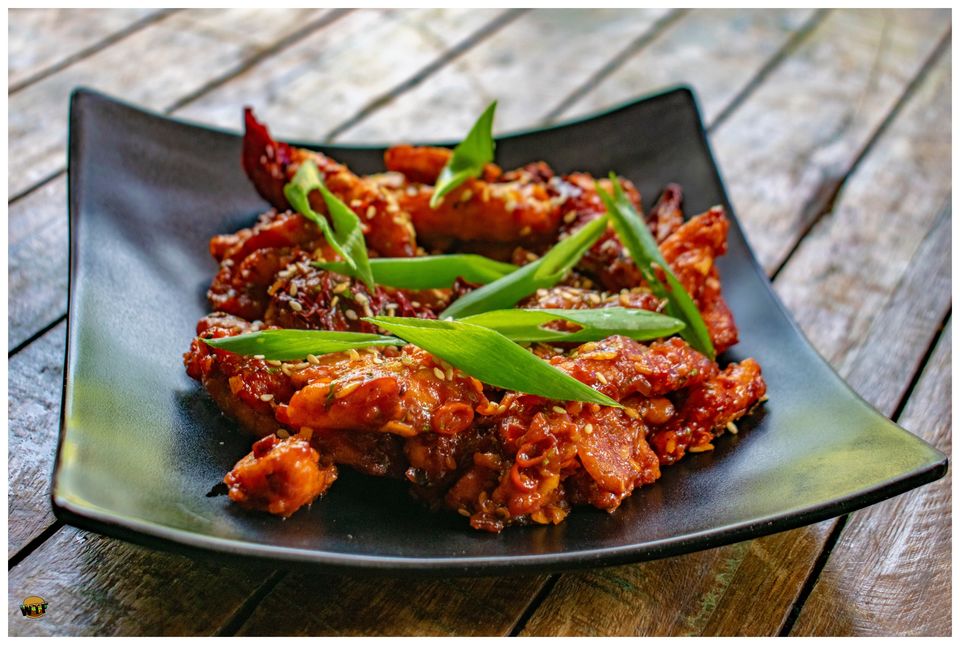 Dhokla Pakoda (210 INR):- For this one, the jumping crazy gujju @freakyfoodiepune can tell you more. A fermented batter of rice and chickpeas stuffed with cheese and Maharashtrian thecha chutney deep fried, oh damn this is the first time I've fallen for dhoklas.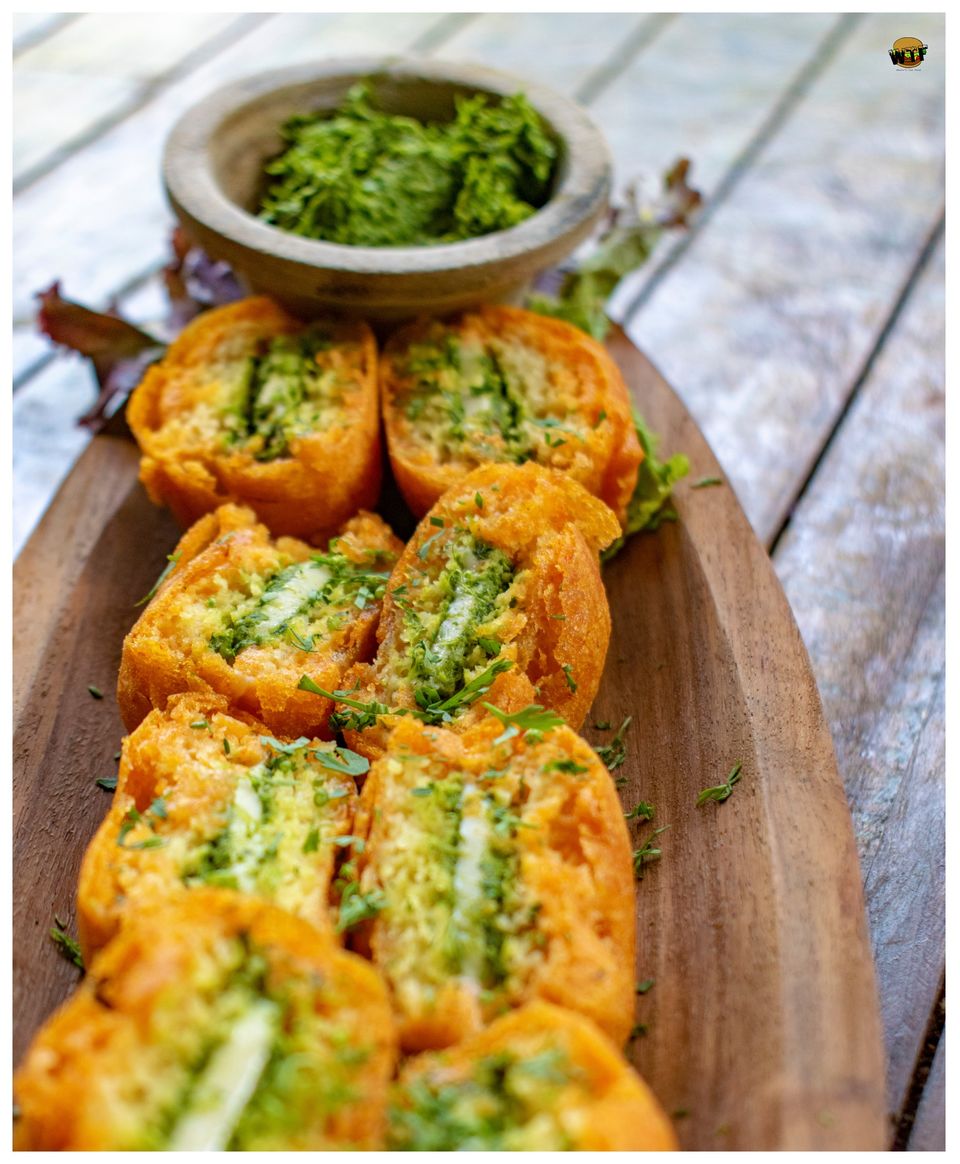 NON-VEG CHOICE:-
Hop-In barbecue chicken Chile (260 INR):- As I always say, who doesn't like barbecue and who doesn't like chicken. But to love 'em, it has to be these thinner slices of chicken with mix of spices of Chile and a perfect blend of Barbecue sauce.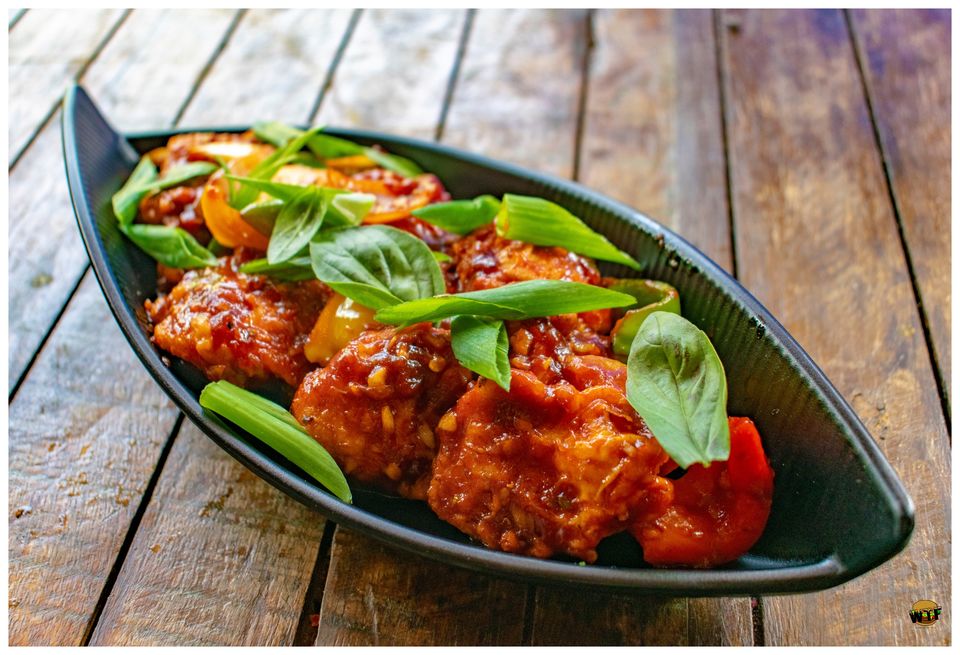 Bombil Thecha Roll (180 INR):- Oh Man! This one just melts in your mouth. As tender as it can be, these rolls have fresh Bombay Duck blended with spicy thecha stuffing, deeply fried to perfection.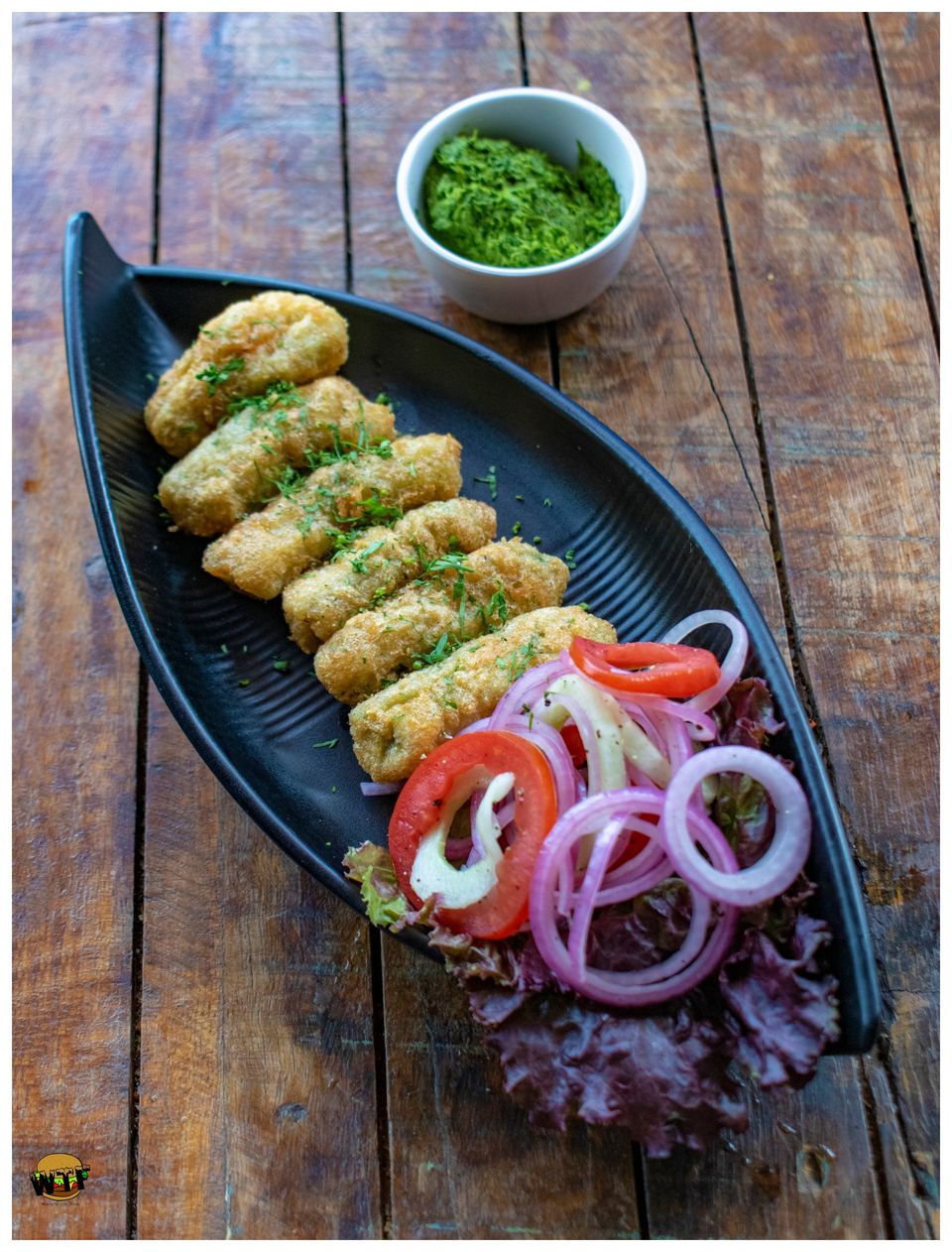 Sukka Chicken (240 INR):- A traditional recipe with boneless chicken and Indian spices something from the south, that's just Hop-In bringing their A-Game on.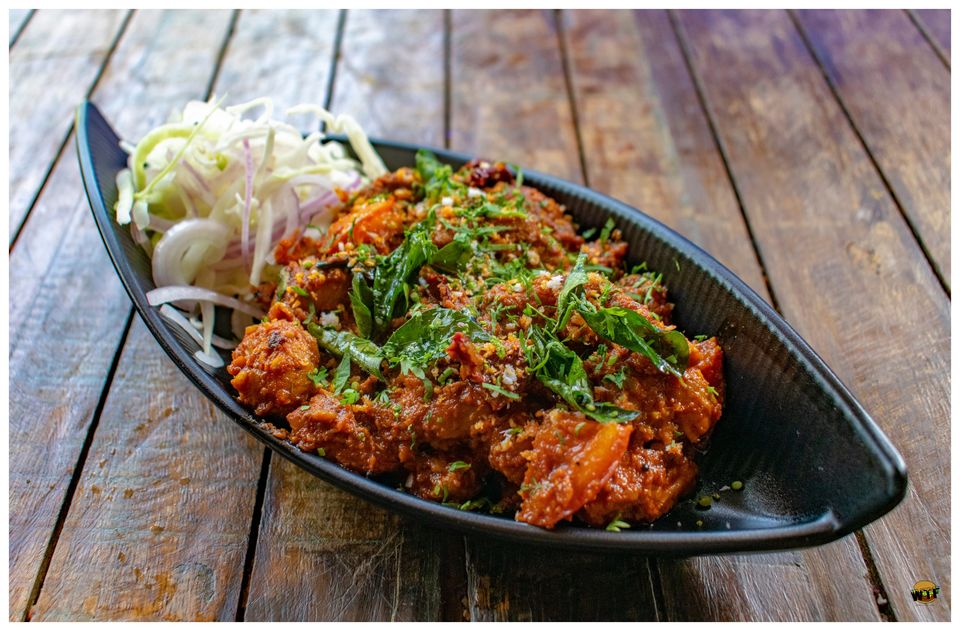 BAR BITES:-
Khari and Kheema (200 INR):- Well, The name says it all. I must although my views on Khari hasn't changed much, but the Kheema was totally droolworthy.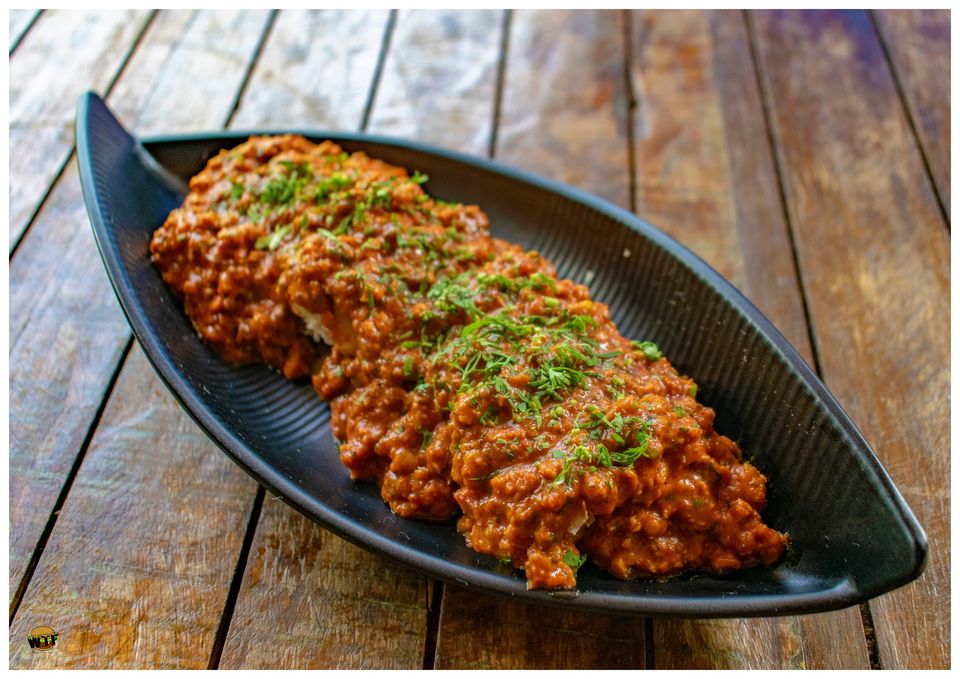 HOP-IN MEALS:-
Hop-In Chicken Meal (219 INR) :- I've never seen a meal look so gorgeous before. Chicken Pulimanchi, 2Chicken Kebabs, Jeera Rice, Salad, Naan, It's a plate where every portion is just made for each other.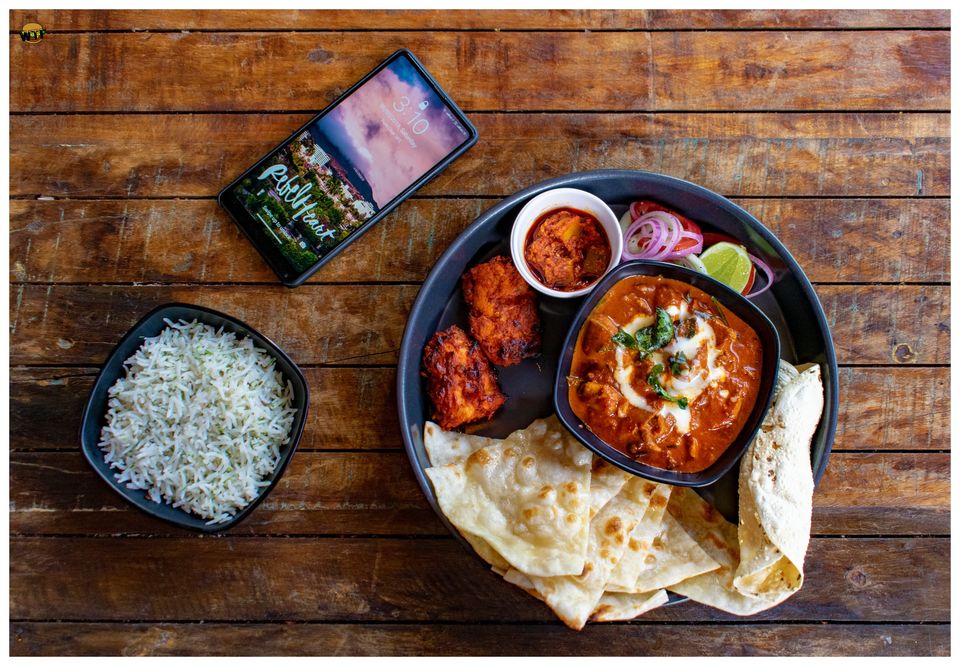 Hop-In Prawns Meal (249 INR) :- I repeat again, I've never seen a meal look so gorgeous before. Prawns Masala, 2 Pranws Kebabs, Jeera Rice, Salad, Naan just satisfies my love for Prawns.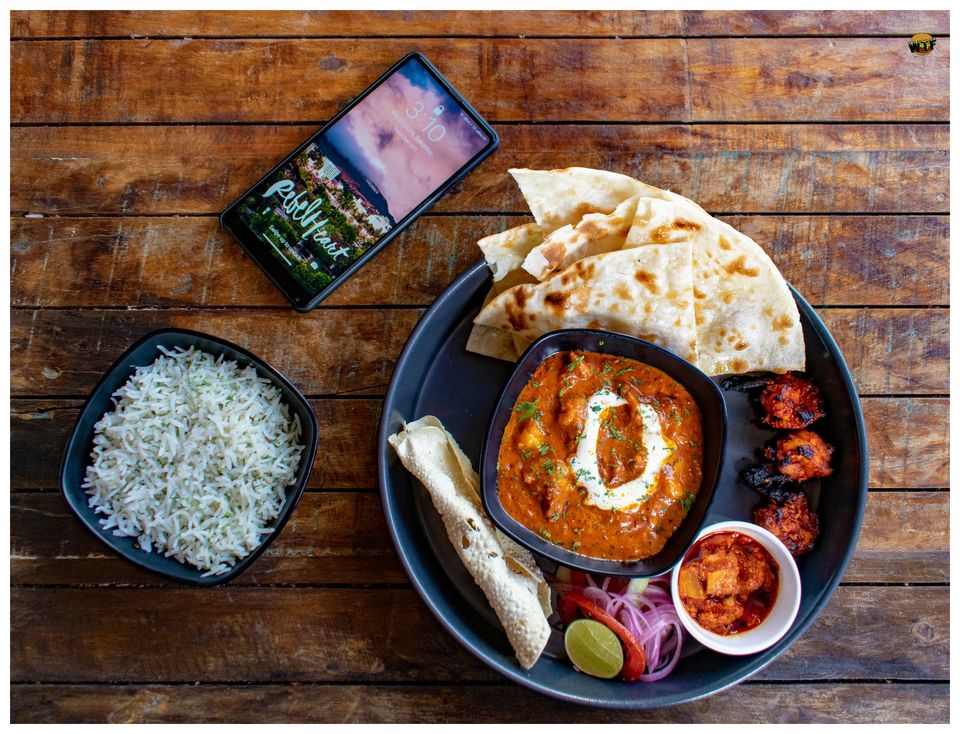 CONTINENTAL (NON-VEG):-
Paprika Grilled Chicken (390 INR):- Continental recipes at Hop-In is just ready to set your taste-buds dancing. Chicken Breast in white sauce, chilli flakes, sweet paprika, crushed pepper, cheese cream, lemon juice, along with mash potatoes, and grilled vegetables on the sauce, are just a complete meal cooked to the purrrfection.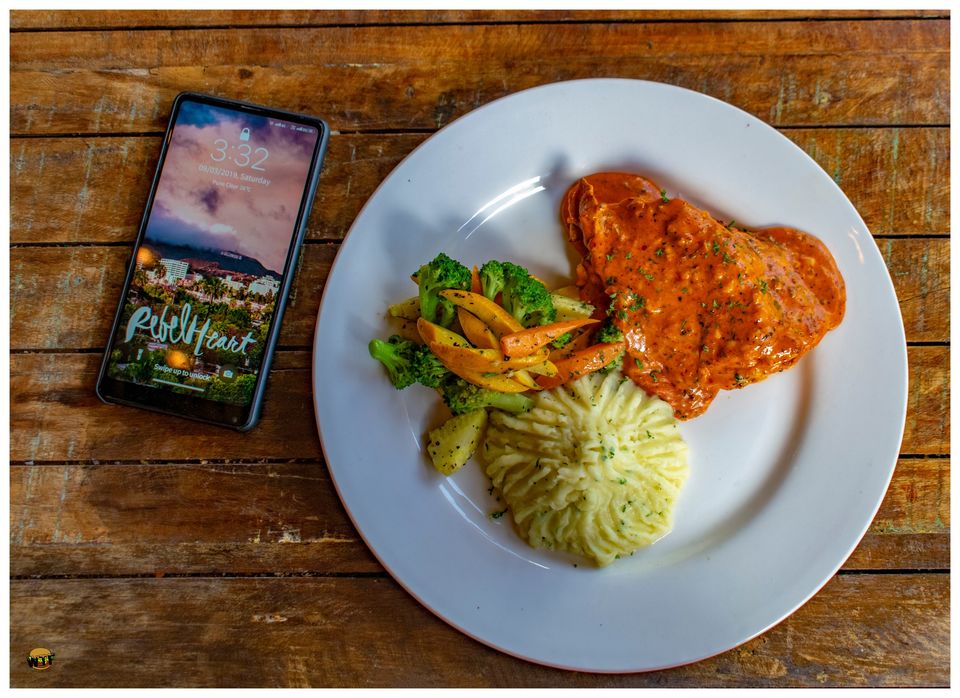 DESSERTS:-
Dark Chocolate Whiskey Mousse (180 INR):- I know I've already made every single dish look like they're the best but trust me when I say this:- This is the best from the lot we are talking about. 2 scoops of mousse with whiskey in just the right amount, I guess now I know why they say, Life is short eat desserts first.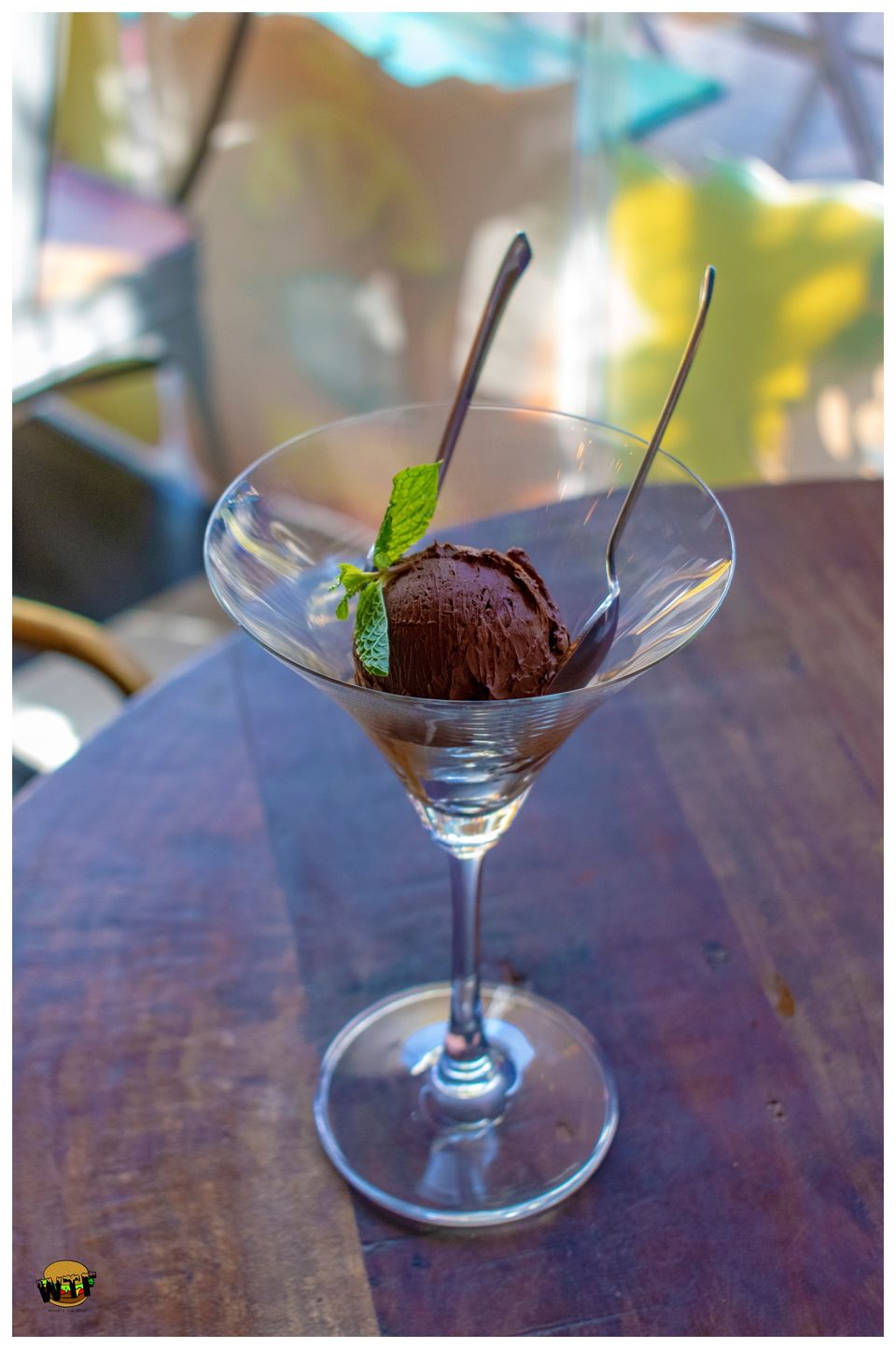 HOP-IN is a perfect café in the day and a bar in the evenings. It has something to satisfy everyone's cravings. A stunning ambiance with a huge screen indoors is also available to keep you busy while the drinks keep pouring, Totally reminds me of MacLaren's from a one from How I met Your Mother.
Thank You Maanas Shah, Neha Joshi and Team Shout It Out Media for extending the invite and Thank You Tushar Varde and Team HOP-IN for hosting us.