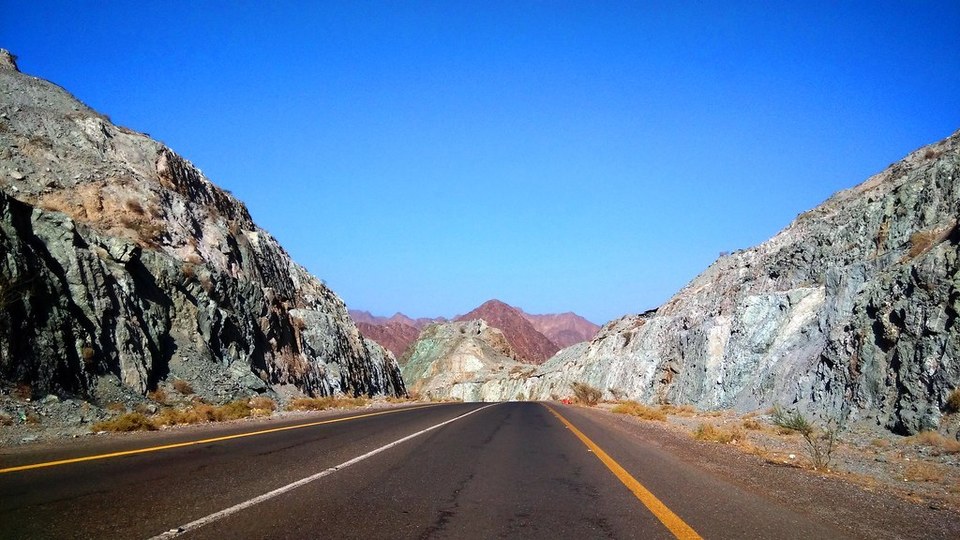 Weekend arrives.Started thinking where to make a trip .Finally decided to do a roadtrip to the place where you see lot of mountains and valleys .Here you see dry mountains of different rock colour .
On a long roadtrip seeing mountains refresh u a lot along with music by DJ fm radio stations .Its a one and half journey to dibba through masafi from sharjah .we packed little food and drinking water .My girl gets tired if she sits long time in a car .Ac turns her down .so we halt every half an hour and open the car window and take a fresh breath , drink water and relax
After sharjah city you see dessert untill you reach masafi .once you reach 15 km before masafi , giant mountains start rising. From masafi to dibba nearly 40 kms you can see mountains all around.But the colour of mountains keep changing in between
Masafi is a small town sorrounded by hills .Tourist attraction in Masafi are Masafi fort & Wadi shis .Wadi means water in Arabic .So at Wadi shis , u can see water drops like small lakes inside mountains .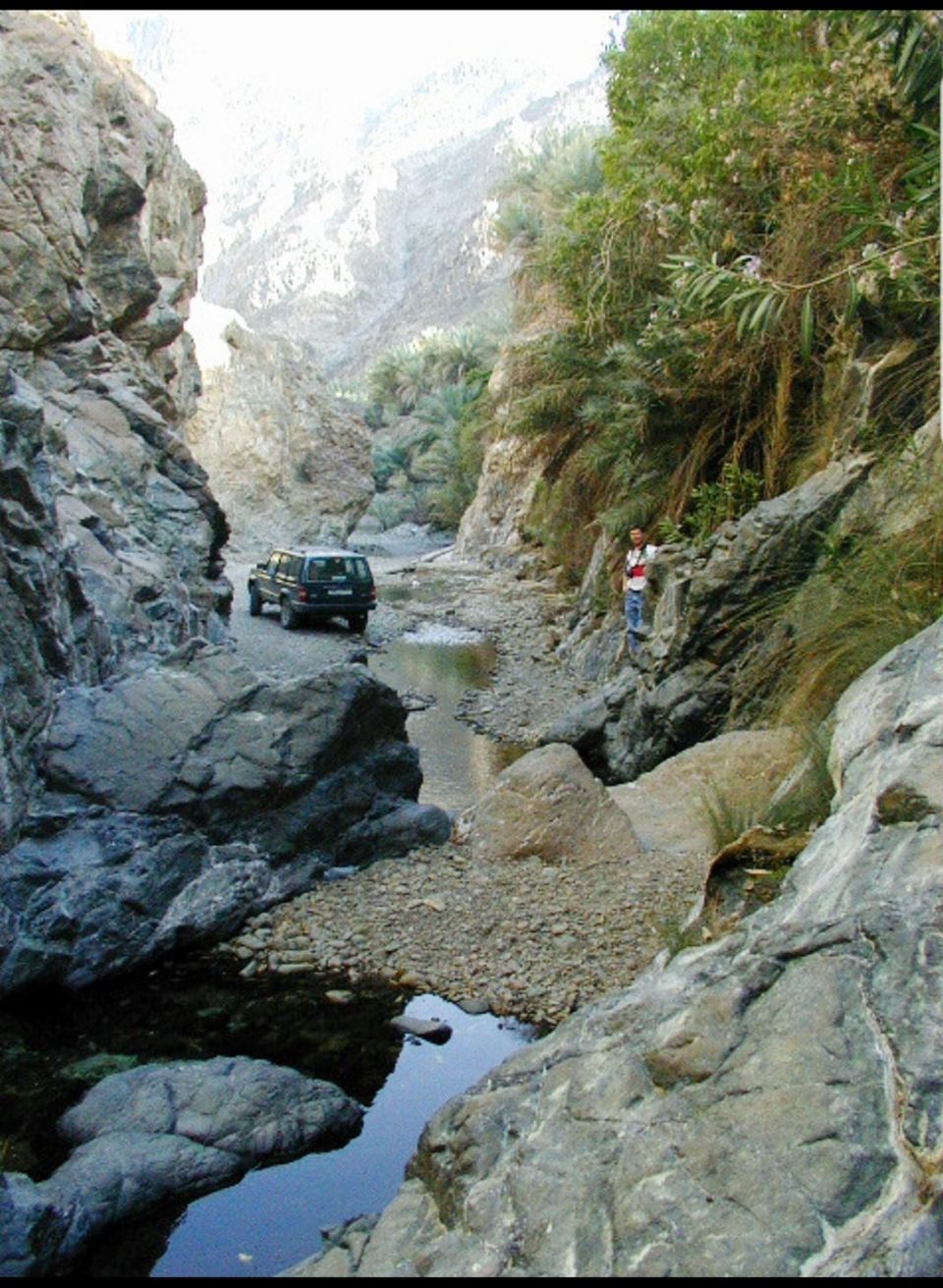 Water streams at Wadi shis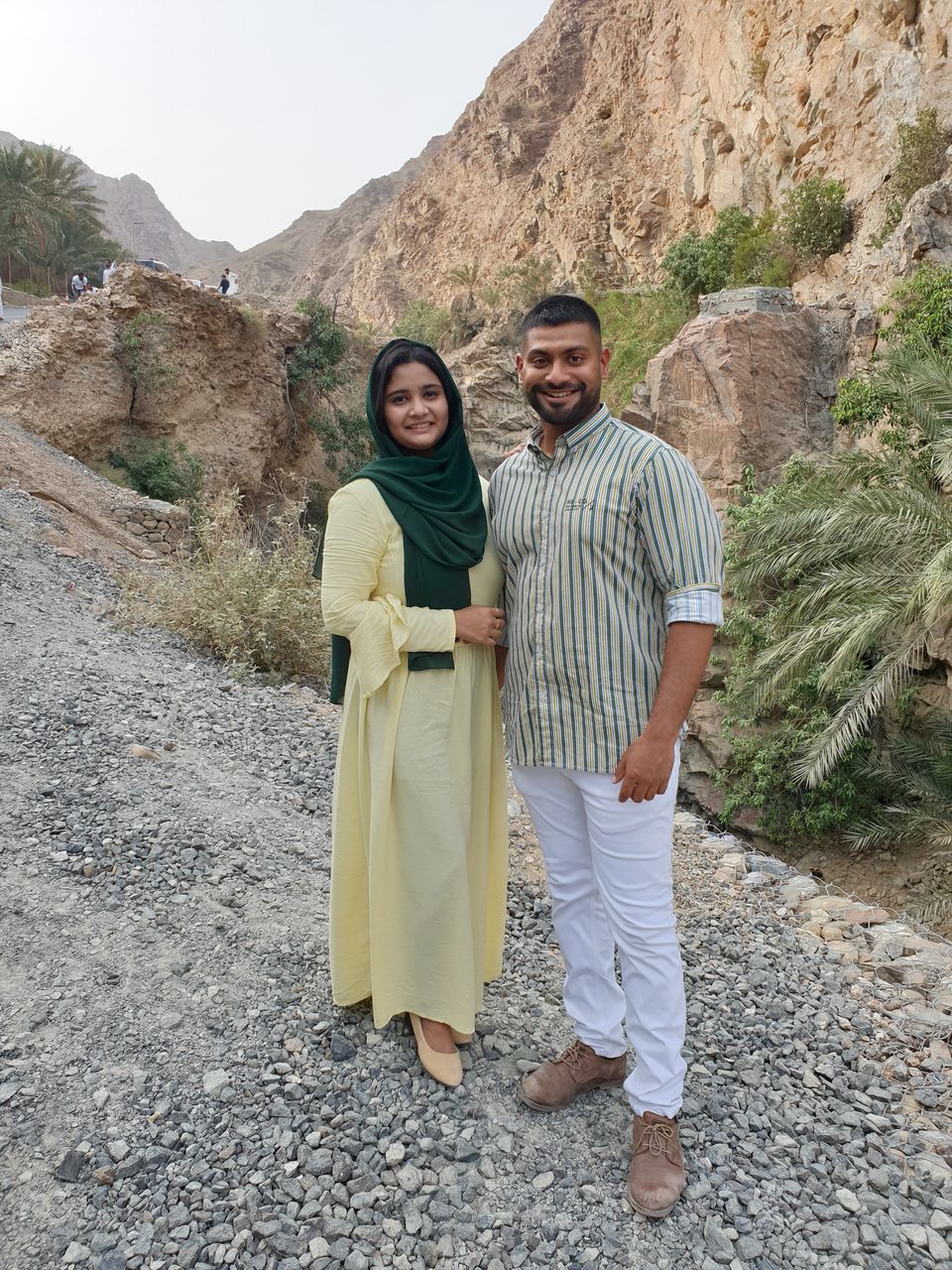 At Wadi shis visited earlier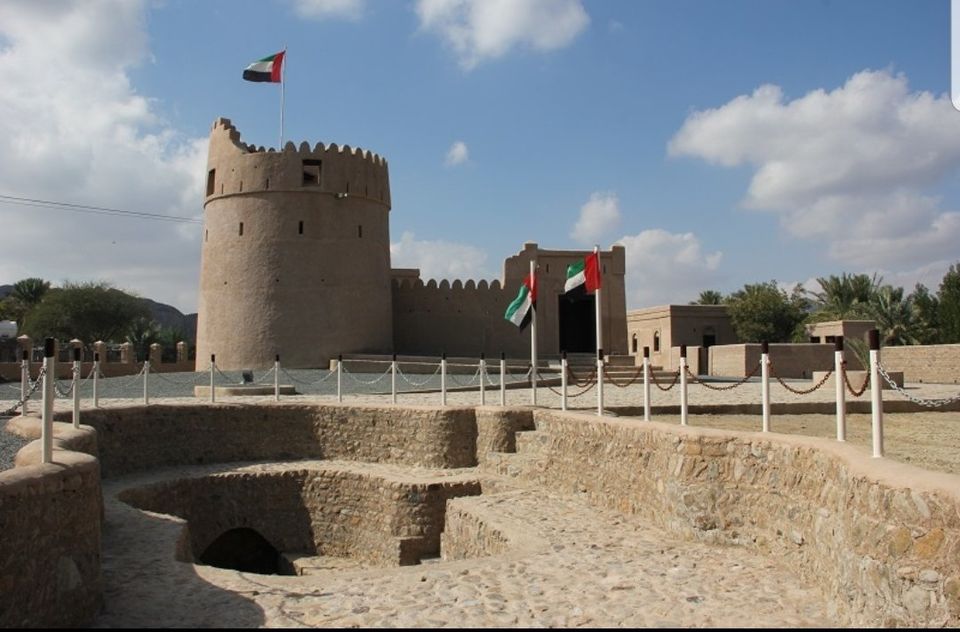 Masafi fort - Historical fortress in Masafi
Till we reach dibba , u can see only mountains all around , some are huge give us shadow and protect from scorching sunlight .In Uae if you want to go toilet , I always halt at Petrol stations ie . Adnoc , Eppco, Enoc .So on a roadtrip u neednot worry about going to a toilet and even u can see lot of hypermarket and malls .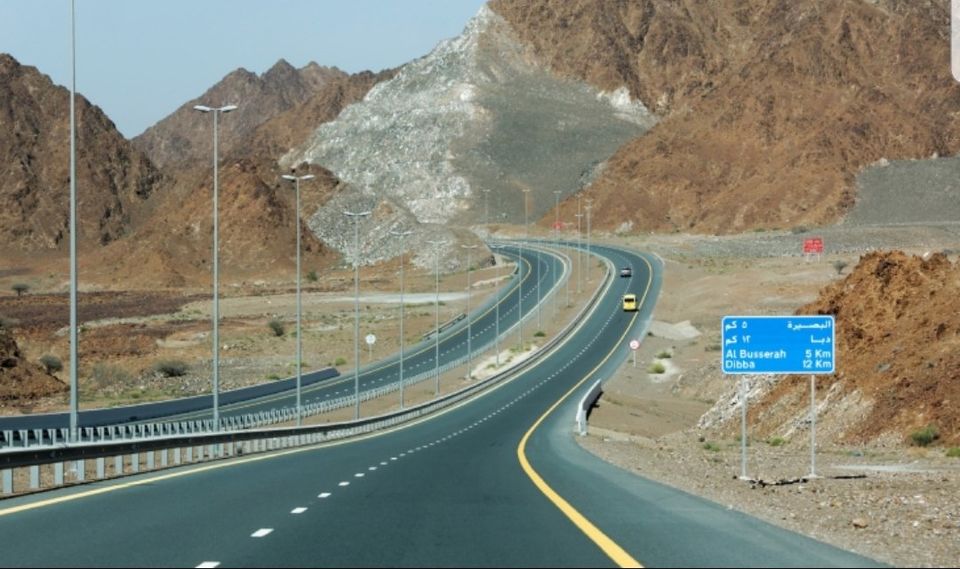 Dibba Masafi road be like this
Once we reached Dibba , we stopped car at Lulu hypermarket .We carried chicken friedrice with us for lunch and we bought some pastries & chocolates from lulu hypermarket . Eating sweets after lunch , we both like .We had our lunch sitting inside car enjoying music .
After lunch we headed to Al faqiat family beach dibba and sambraid beach .From dibba to Khorfakkan u can see sea or beach one one side of the road and mountains on the other side .so the journey is amazing with views
AL FAQIAT FAMILY BEACH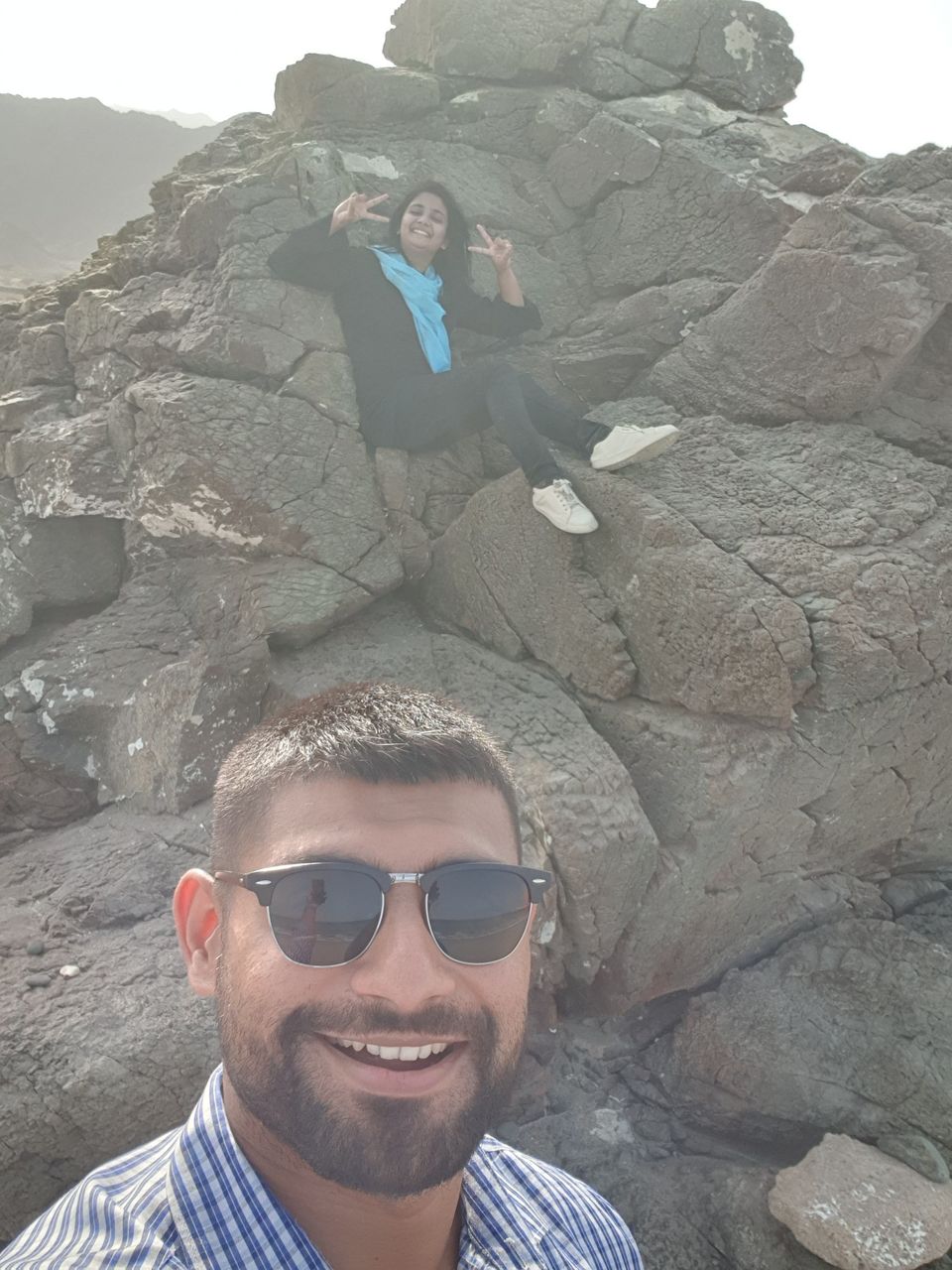 Small hill at Faqiat family beach - Dibba
Once we reached Al faqiat family beach , I just amazed with the view .Beach side you see rocks and small hills .we posed for photo hiking on the small hill and rocks & enjoyed the sea view from hills .Several familes and small kids were there to play at seashore .very lovely place .best for family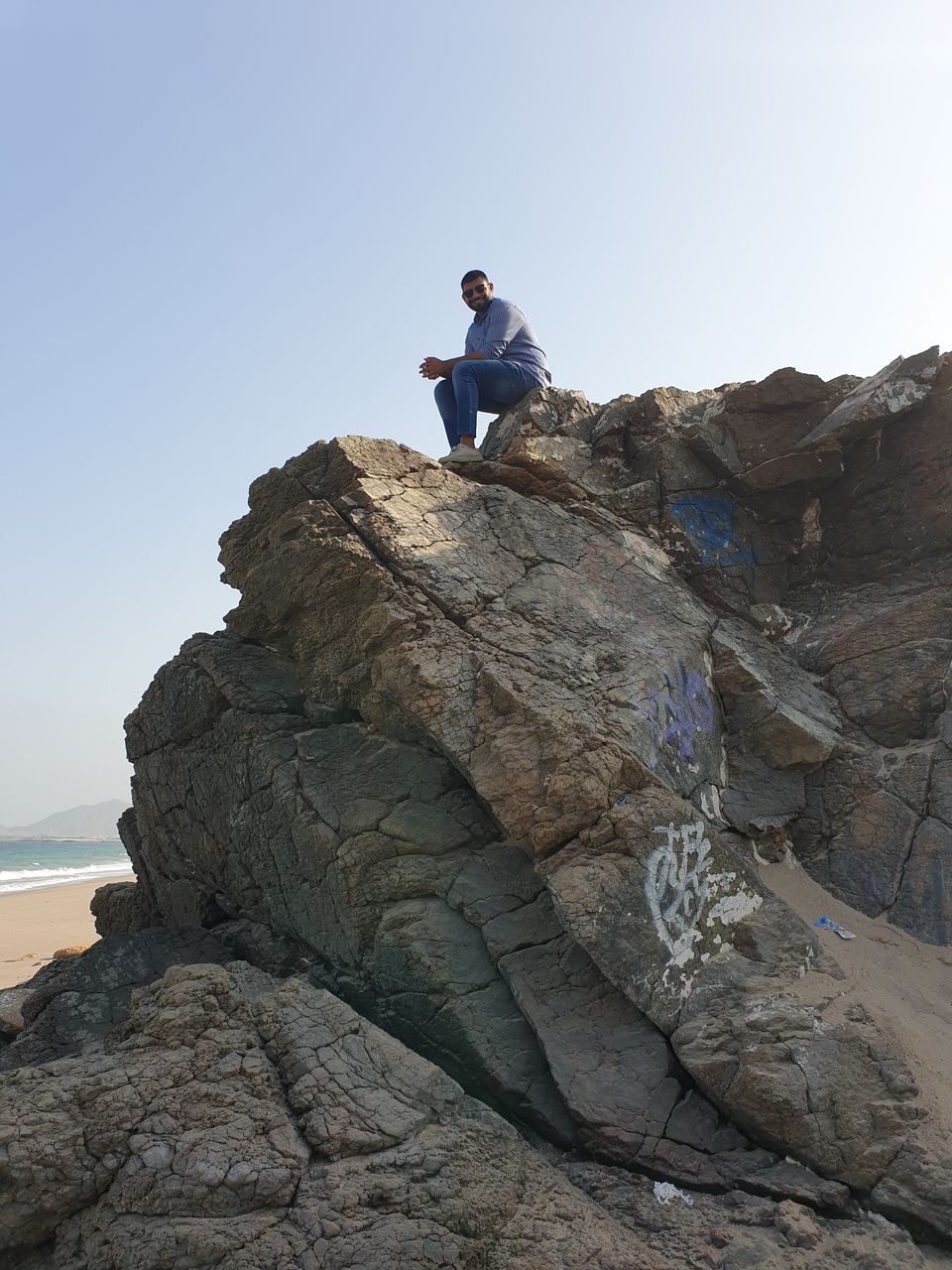 Enjoying seaview from the top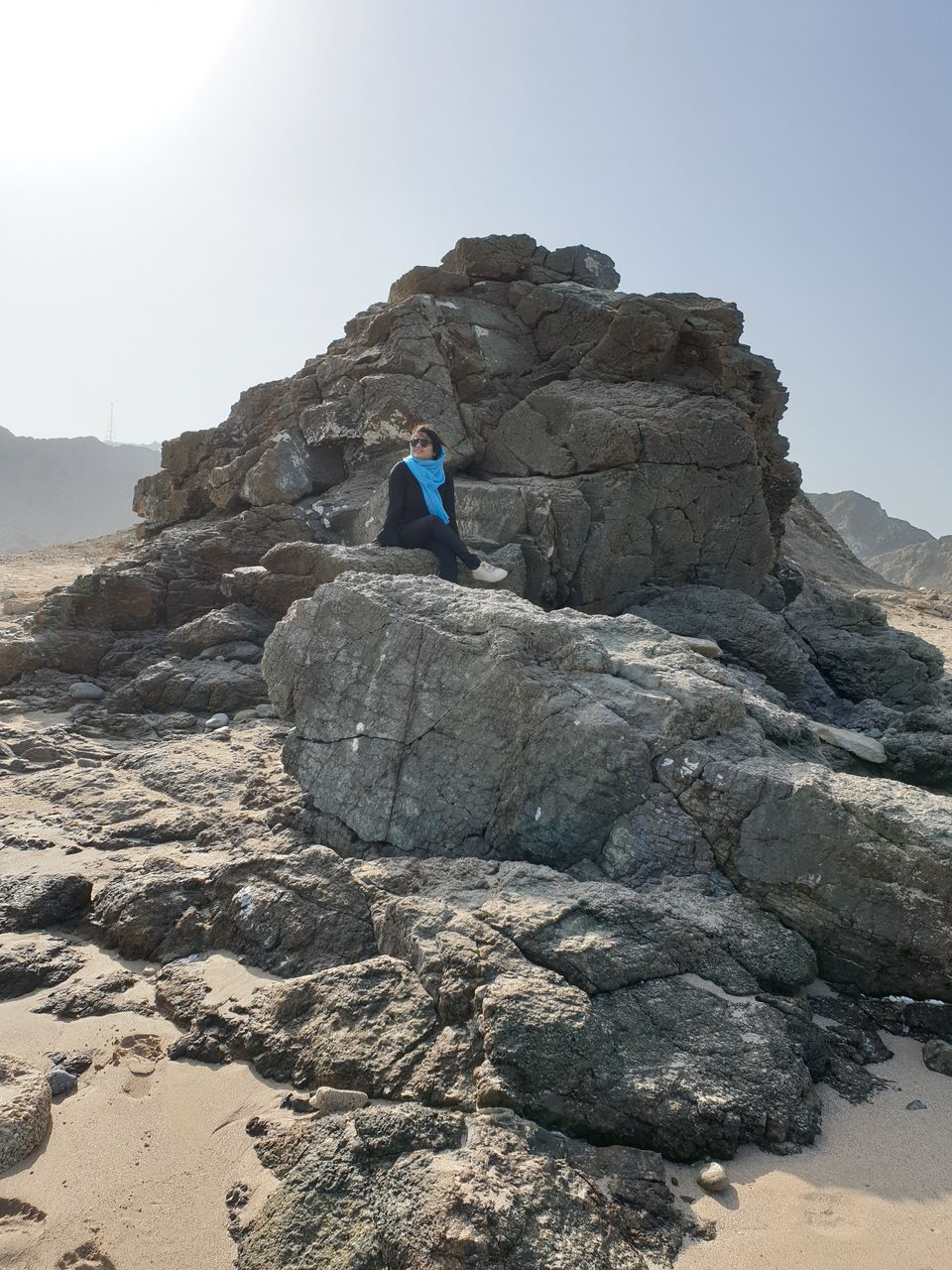 Beauty rocking ????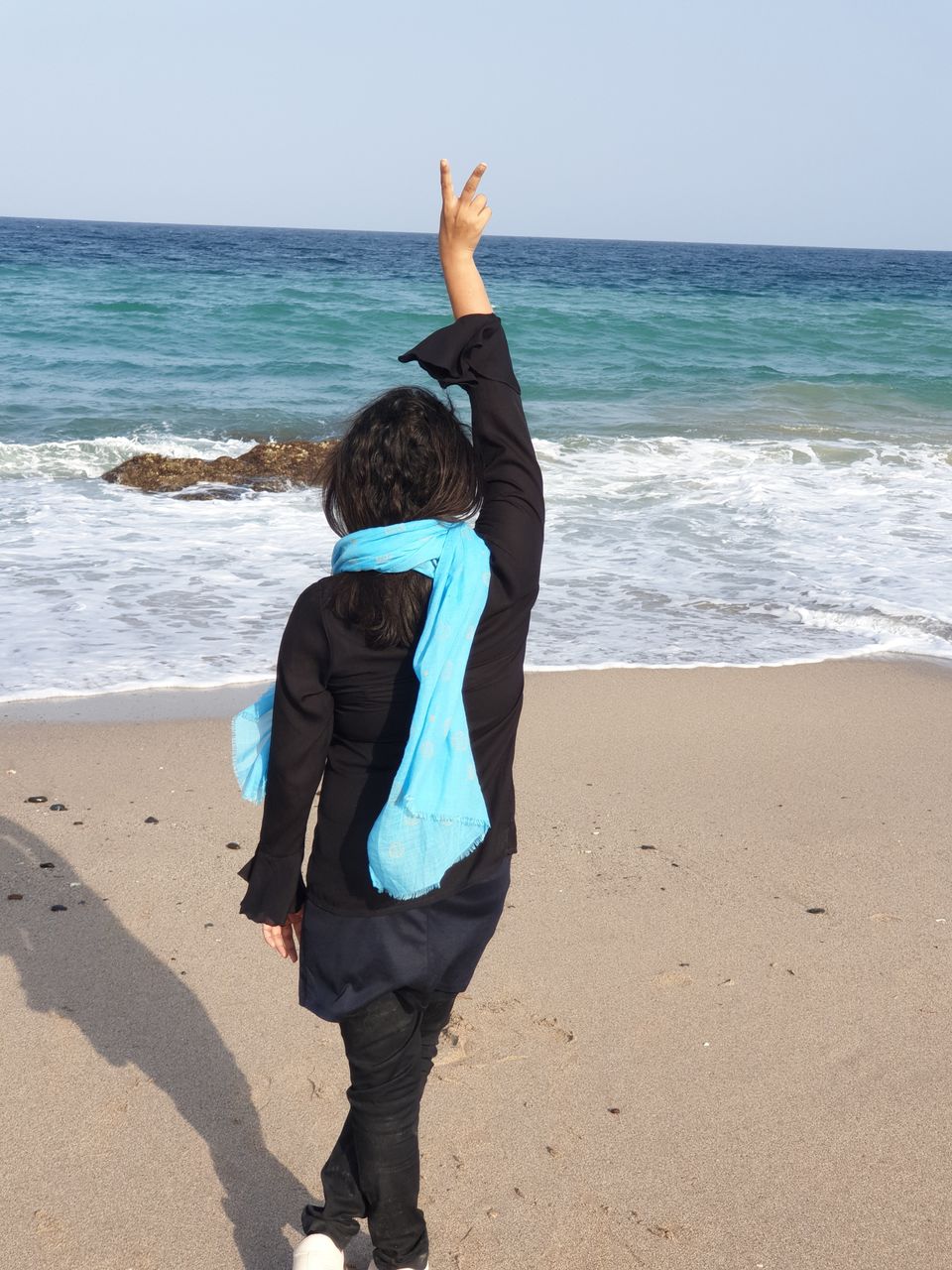 Peace out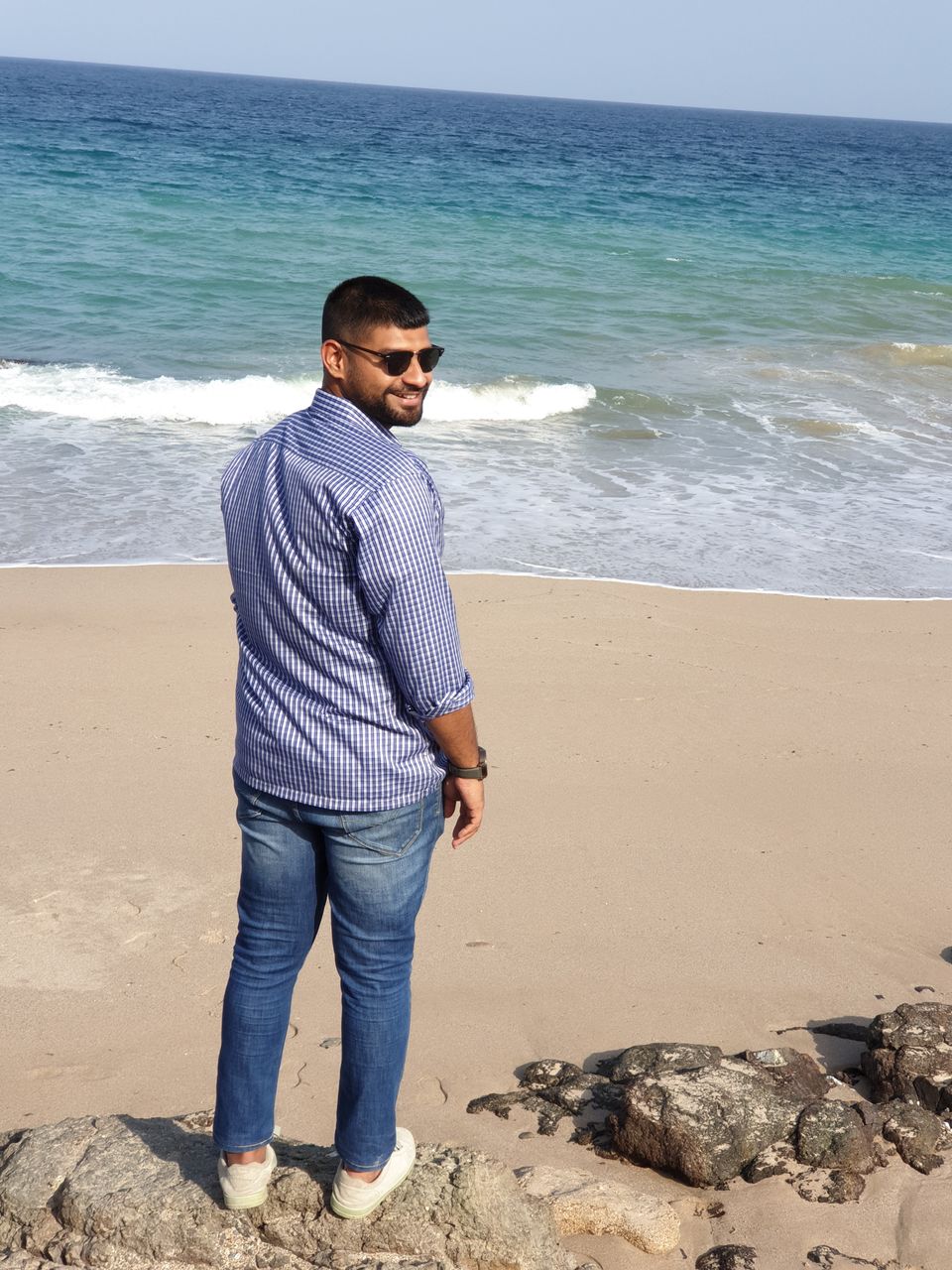 Blues ????????
SAMBRAID BEACH
After that we reached sambraid beach .A park is attached very near to the seashore .we sat on grass and relaxed and felt so much romantic .a very nice park for couples , facing seashore .Then we started taking that mandatory couple photos .Then she gave an idea , it worked out well.she kept the phone on my shoes which I removed there in a selfie mode with 5 second timer.The result was amazing , thanks to her .Anybody wants to take photos like this , use this idea .you dont need a photographer .
SPECIAL OFFERS ON AMAZON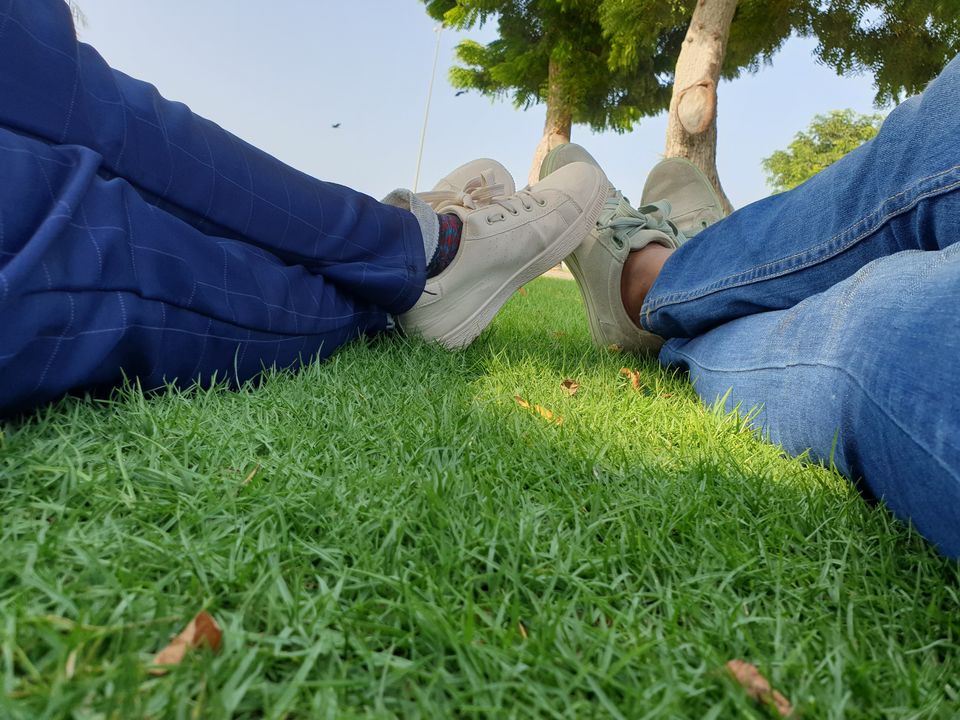 Dreams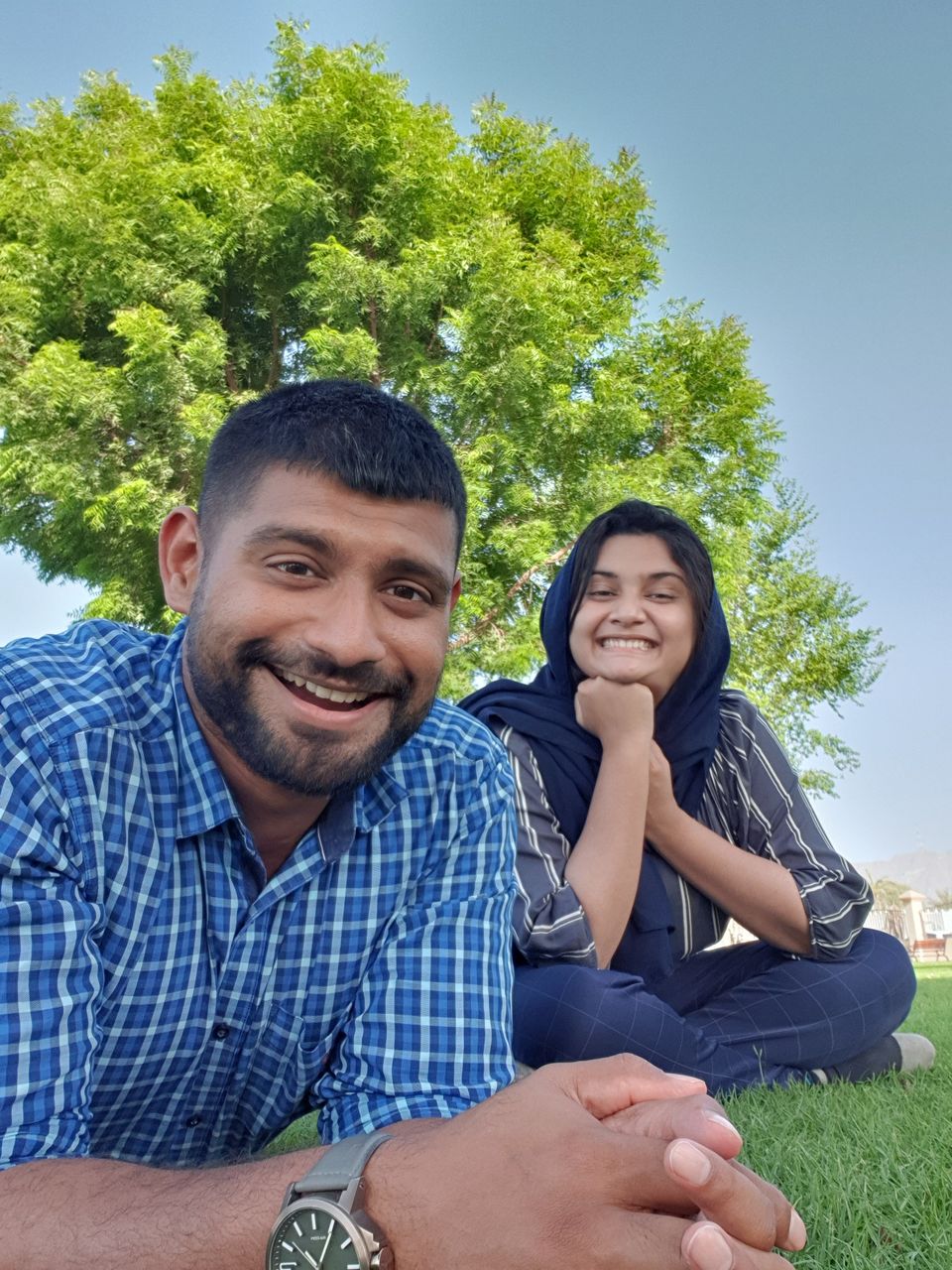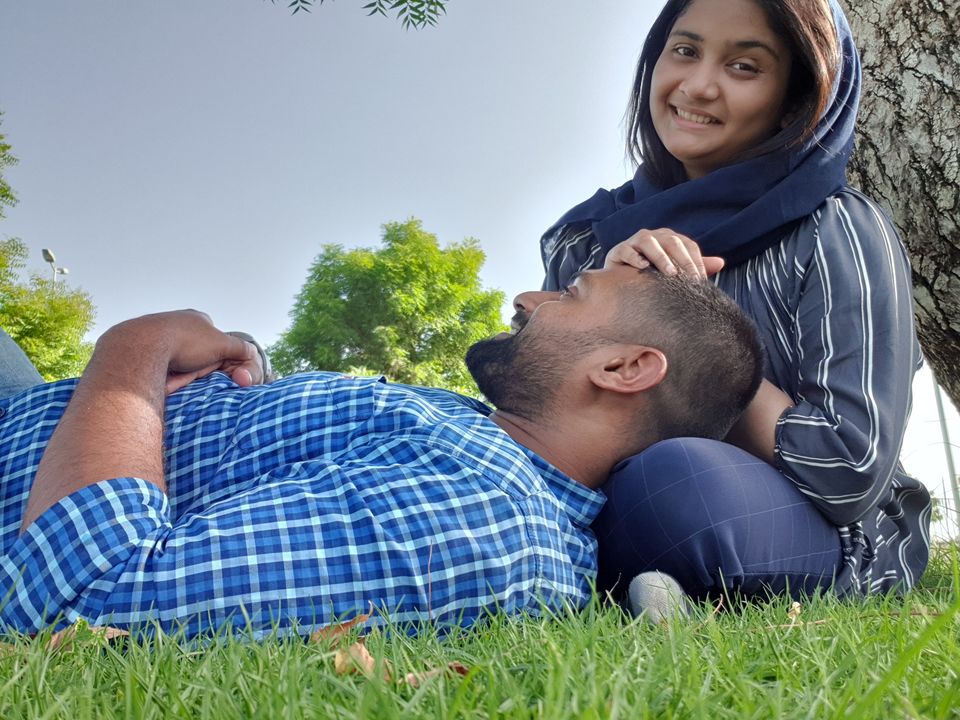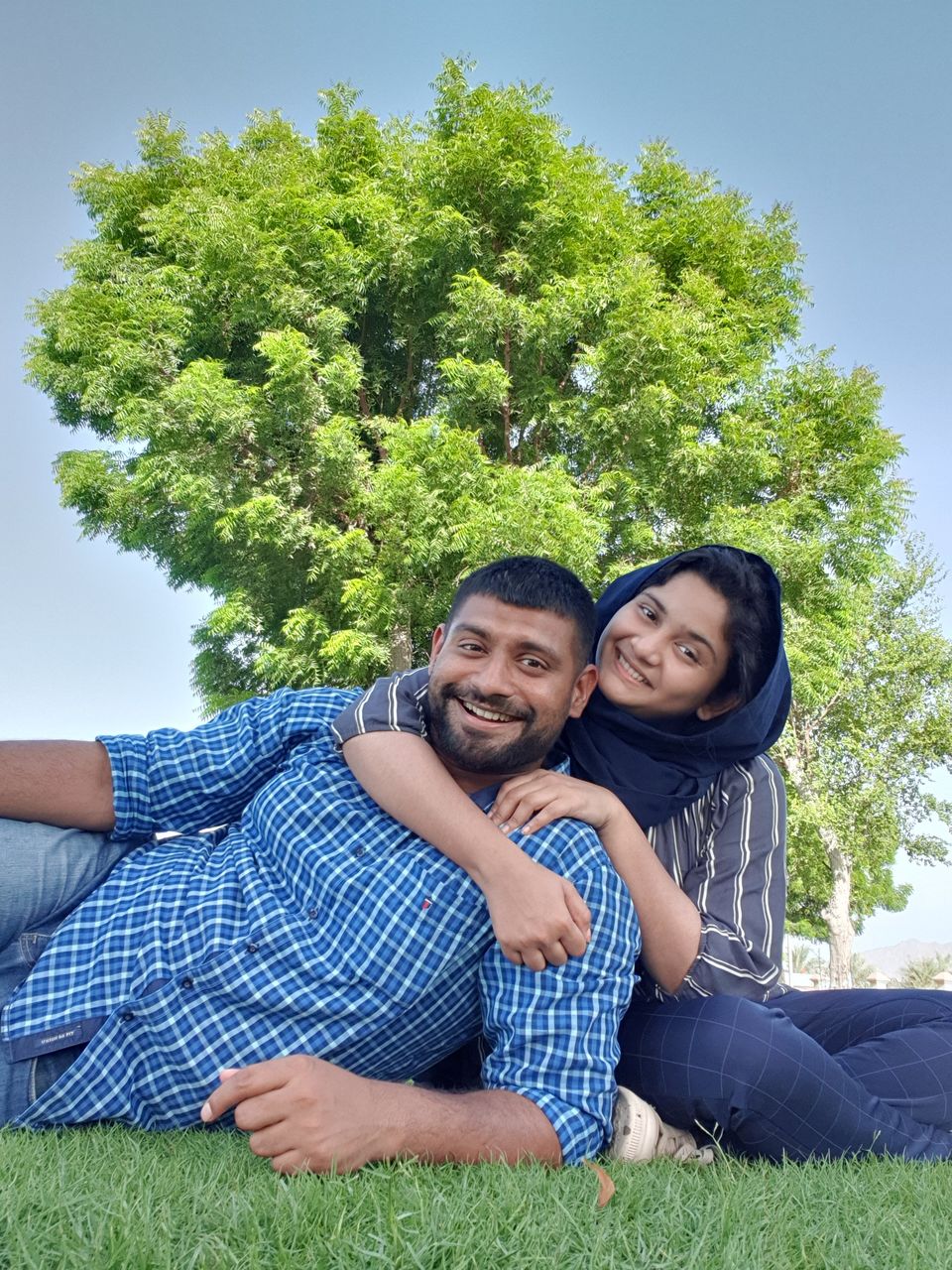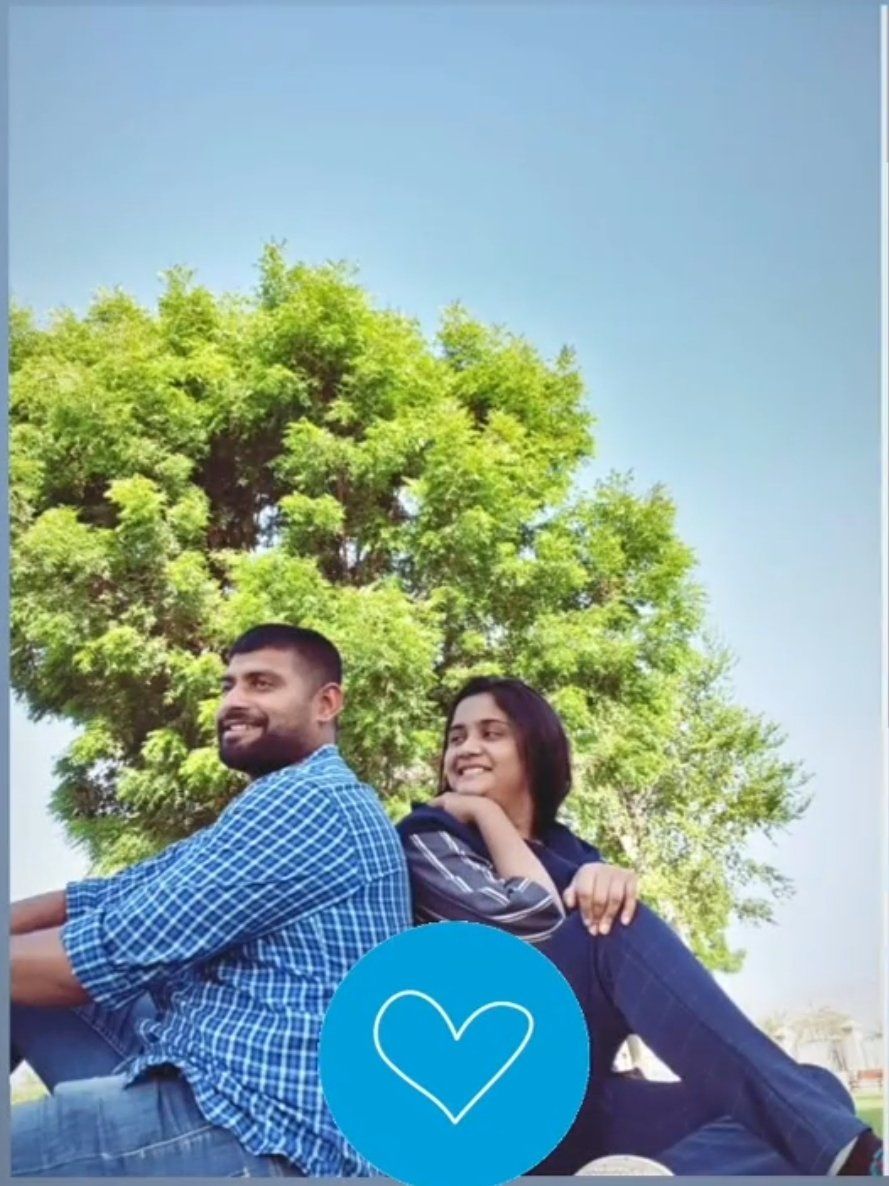 That mandatory couple photos ????????????
After that we felt thirsty and bought cool drinks .just roamed nearby then headed home .
Journey continues????