Started from Bangalore around 11 AM in our car. We headed to Mangalore for my friends wedding. After 350km journey, we reached our destination at night. Checked into our room to relax in order to start an amazing tour in the morning.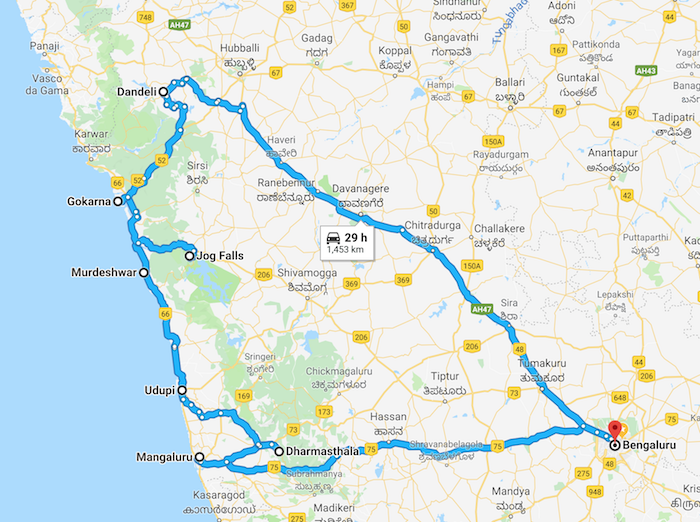 After breakfast, we started for day tour. Mangalore is famous for beaches and temples. It is one of the cleanest cities.
We first visited Mangaladevi temple and then Gokarnantha Kshethra. I felt so pleasant just after entering the temple. Temple was shining with gold as sunrays fall on it.
St.Aloysius Chapel is one of the must see places in Mangalore. It looks regal from outside. The wall paintings inside the church are unique and stunning.
Later in the evening we visited Panambur beach. Beach is well maintained and it's one of the tourist attraction. You will find water sports here. We have enjoyed jet skiing.
What to eat: As Mangalore is a coastal place, many varieties of fish are found here (Ofcourse I'm vegetarian, so I'm not sure of such places). One must try neer dosa and Mangalore buns here. Also make a visit to Mangalore famous Pabba's Ice cream parlor.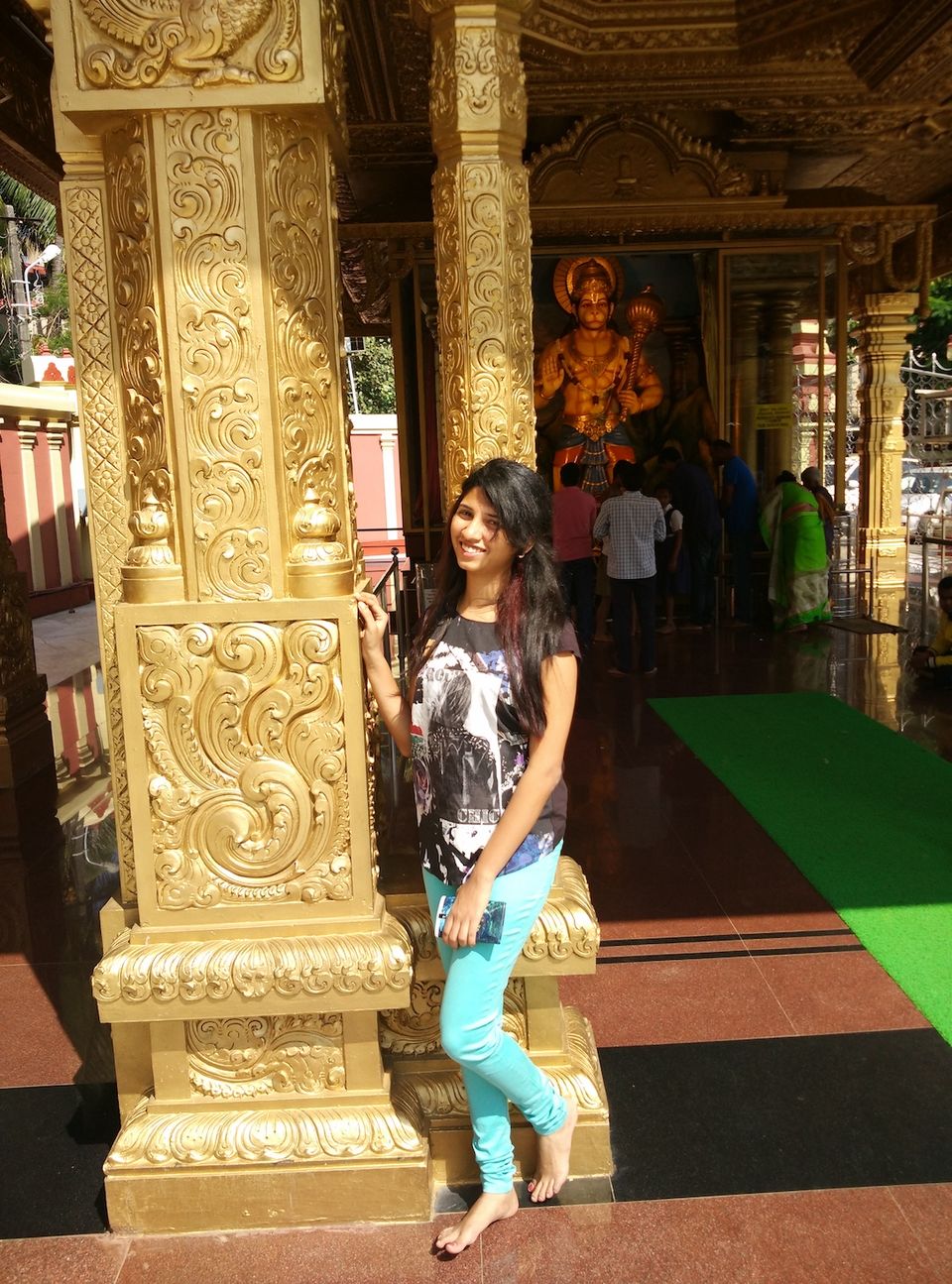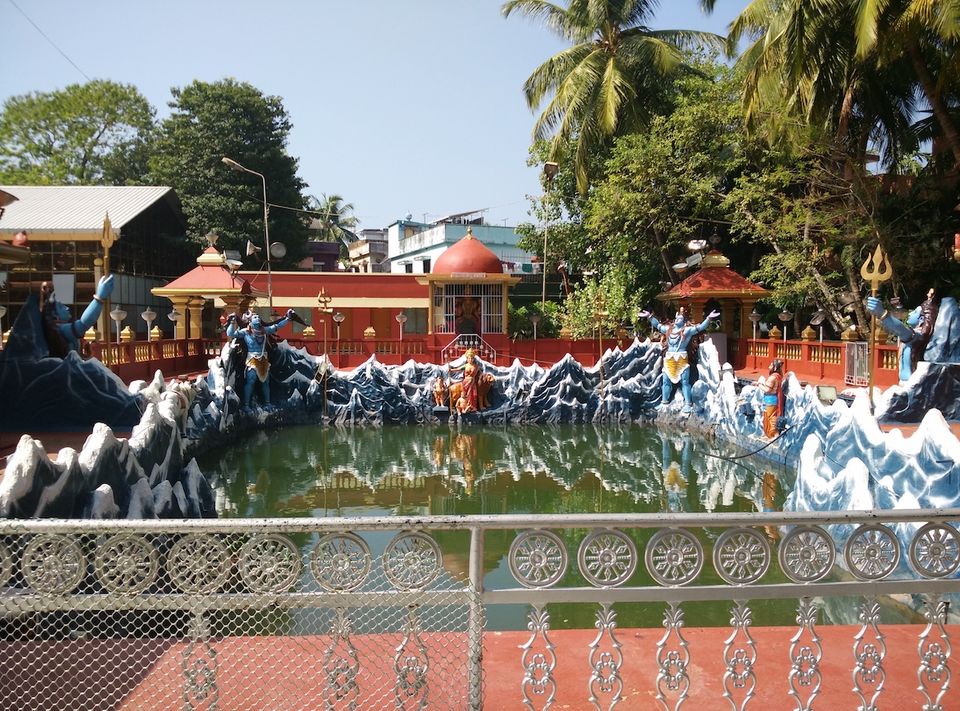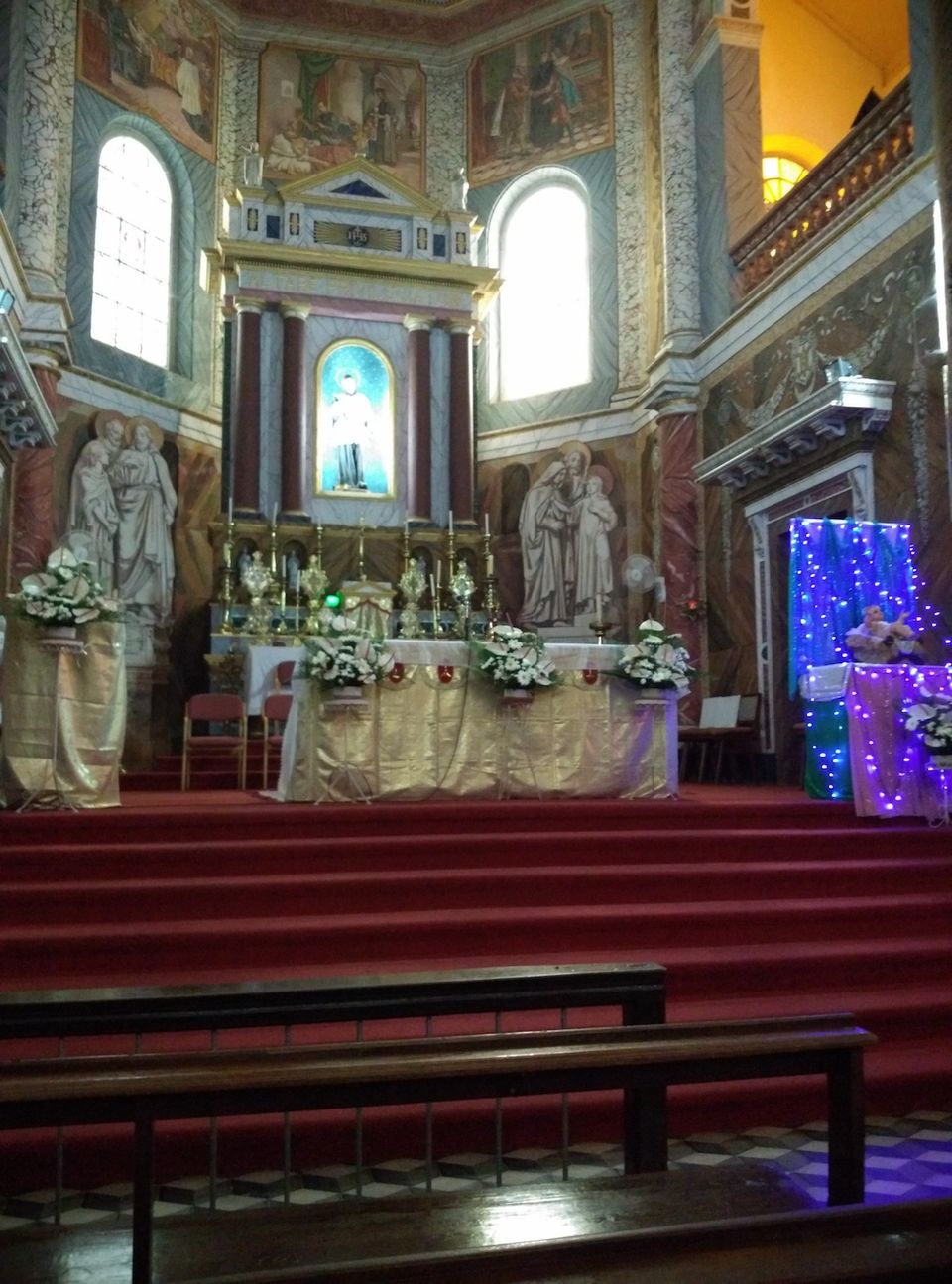 In the morning we started to Dharmasthala temple, which is one of the famous shiva temple in South India. Road to Dharmasthala is filled with greenery and enjoyed the 2 hours journey with my favourite playlist of songs. After the darshanam, we started to Murudeshwar.
As Udupi is on the way, we also visited the most famous Krishna temple and followed by lunch.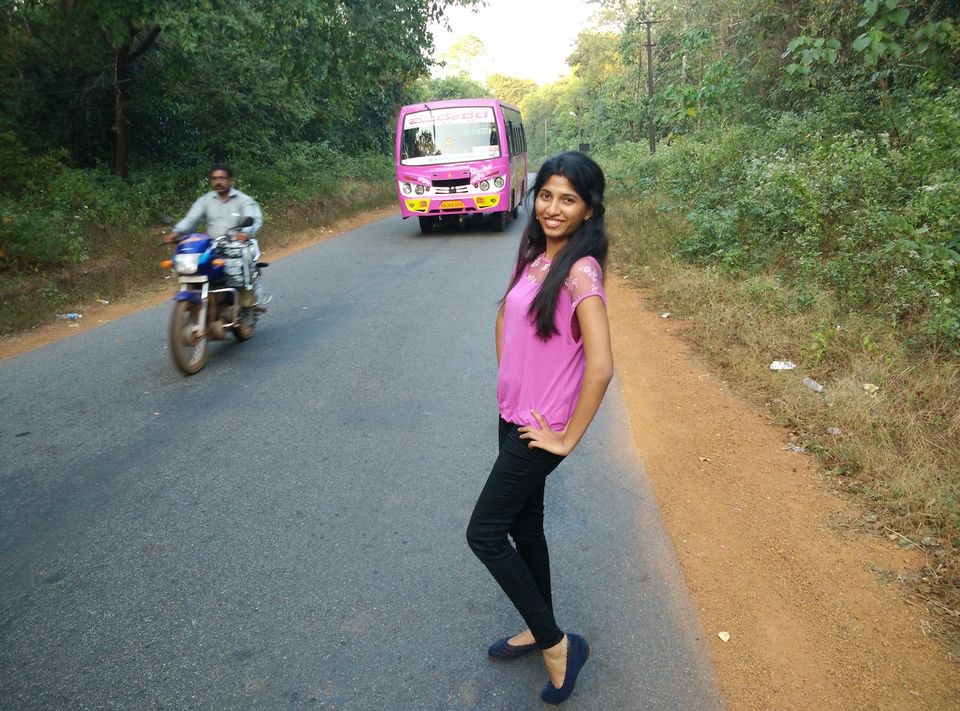 We reached Murudeshwar around 8 PM. As soon as you enter the town, many localites come asking for the room. You can get a double bedroom for 500 Rs in non-peak season. Got freshen up and had dinner.
Everytime I have this feeling of sitting in beach at night. We went to beach at 11 PM and literally there is no one in the beach. It's pin drop silence and only sounds what you can listen is the sounds of waves from the sea.
The feeling I got while sitting in the beach, watching waves tapping my feet and listening to the pleasant sounds of sea with cool breeze is undescribable. And the addon is magnificent look of Shiva statue on other side and as I looked up, the sky is full of stars and moon. I felt so light and also a feeling of devotion looking at the Shiva statue.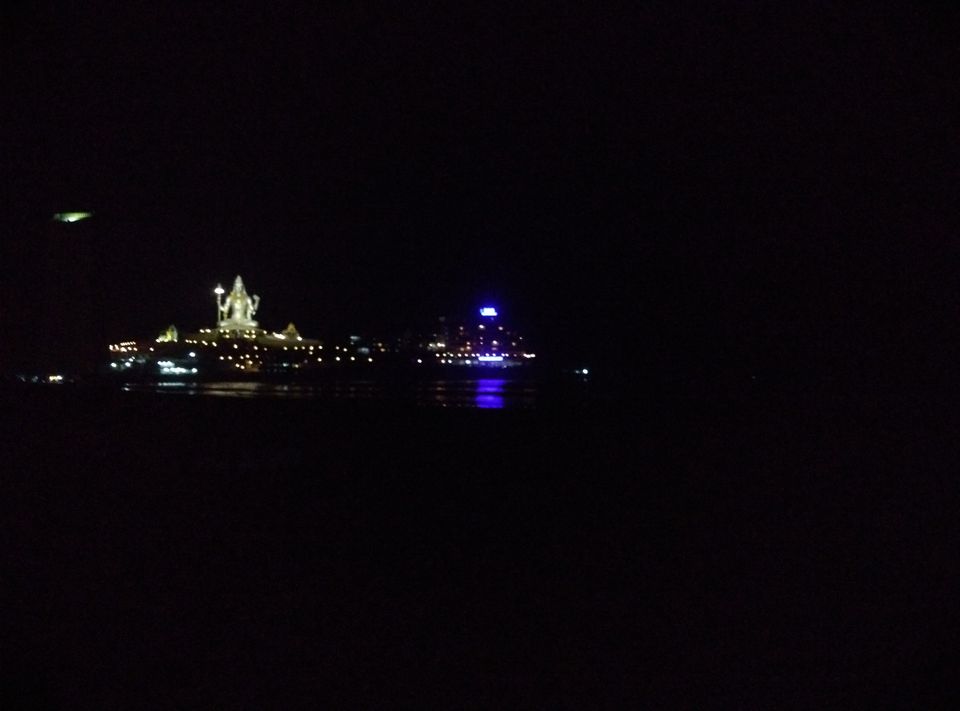 Early in the morning around 5.30 AM we went to beach to watch sunrise. Beach was not as expected. It is not clean. So we walked further away to find good place to relax. It was so pleasant in the morning with white sands and beach in the front and temple the other side. We have waited for almost 50 minutes to watch sunrise and it's really worth waiting.
Got freshen up and visited the temple for darshan. At the entrance of the temple, one will find a huge Gopuram of almost 20 floors. There is a lift taking to 18th floor, from where you can watch complete view of the surroundings - Shiva statue, small statues nearby and the beach.
I was in love with the view and so we were there for almost 30 mins clicking pics in every single angle possible.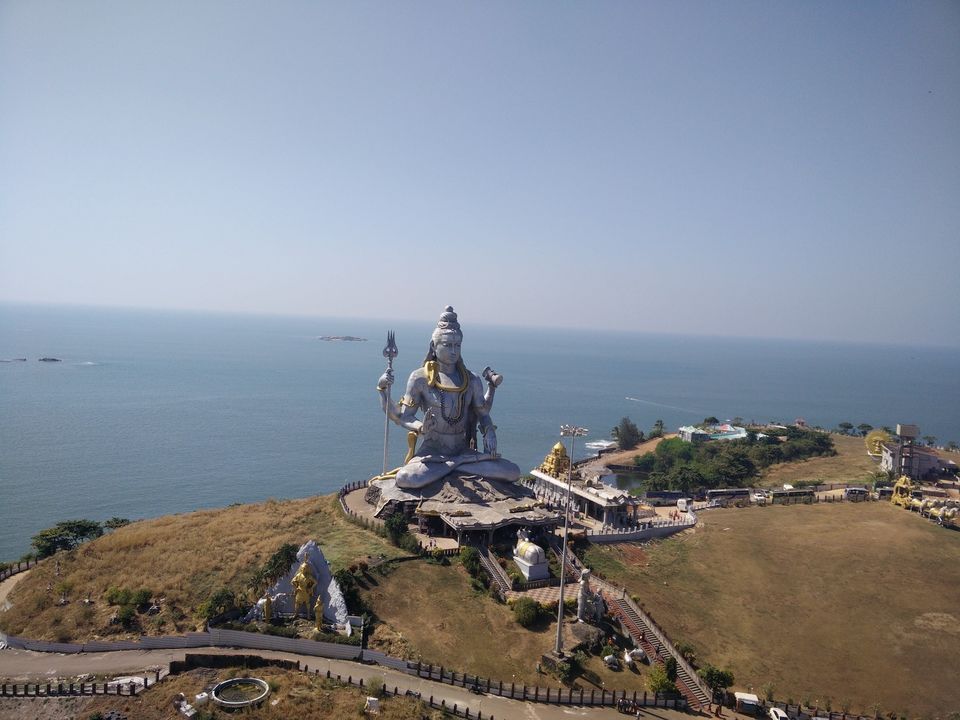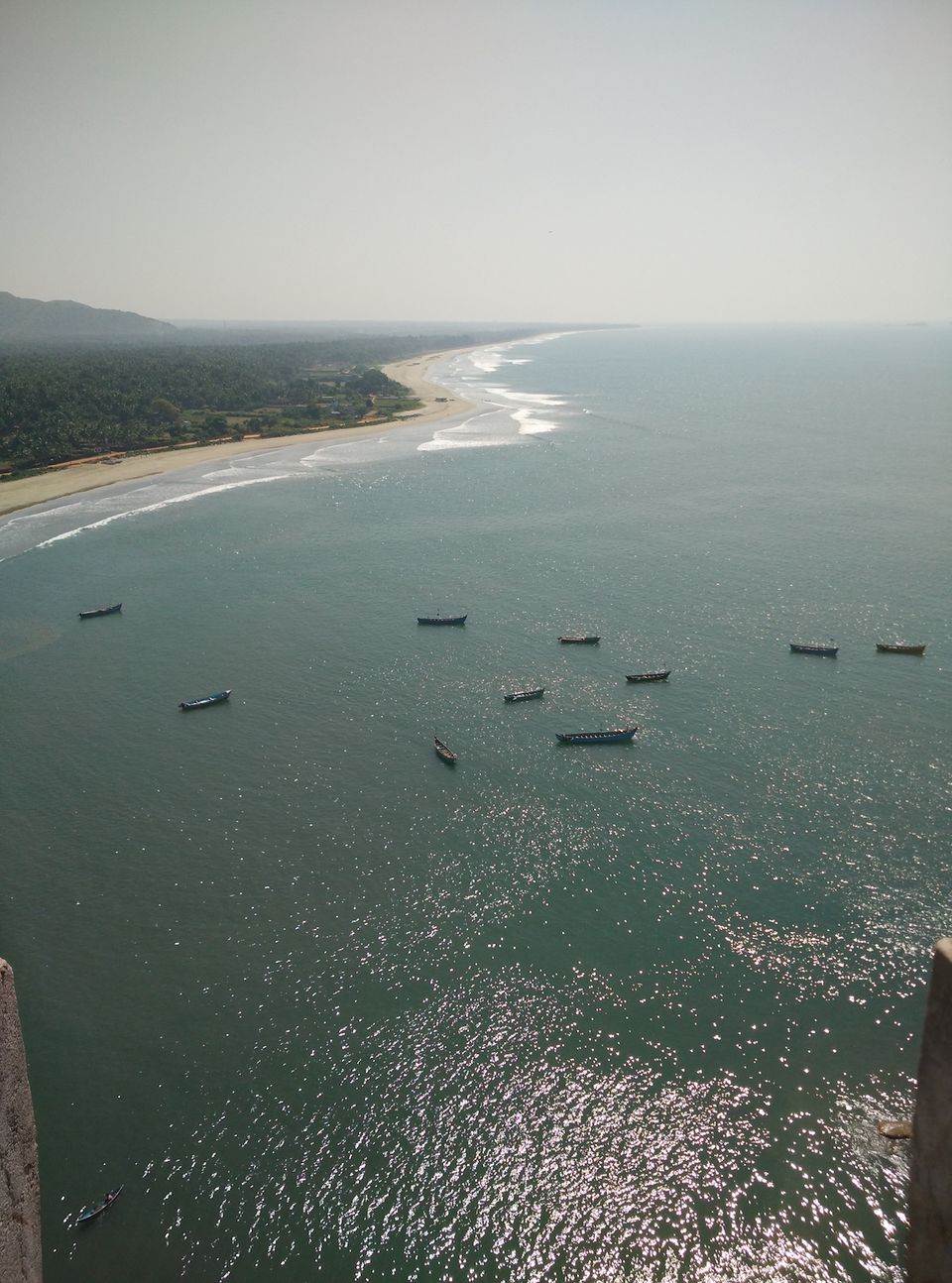 Later in the day we started for jog falls. Journey is so quiet and we hardly find shops or people on the road. But after reaching the nearby village to jog falls, we found many small eatery shops. You can stay in some decent rooms. They charge 500 bucks for 1 night.
It is one of the highest waterfall in India. Waterfalls never disappoint us in monsoons and it's same with jog falls too.
We can watch the falls with it's best view during monsoons, but the time we visited is completely the other way. Got disappointed with the water flow, but the scenery is really pretty.
Correct time to visit this falls is monsoon, to be exact the flow depends on the dam water. The water flow is not as expected when we have visited, but the scenery is pretty. Jog falls have 4 trajectories namely - Raja, Rani, Roarer and Rocket falls.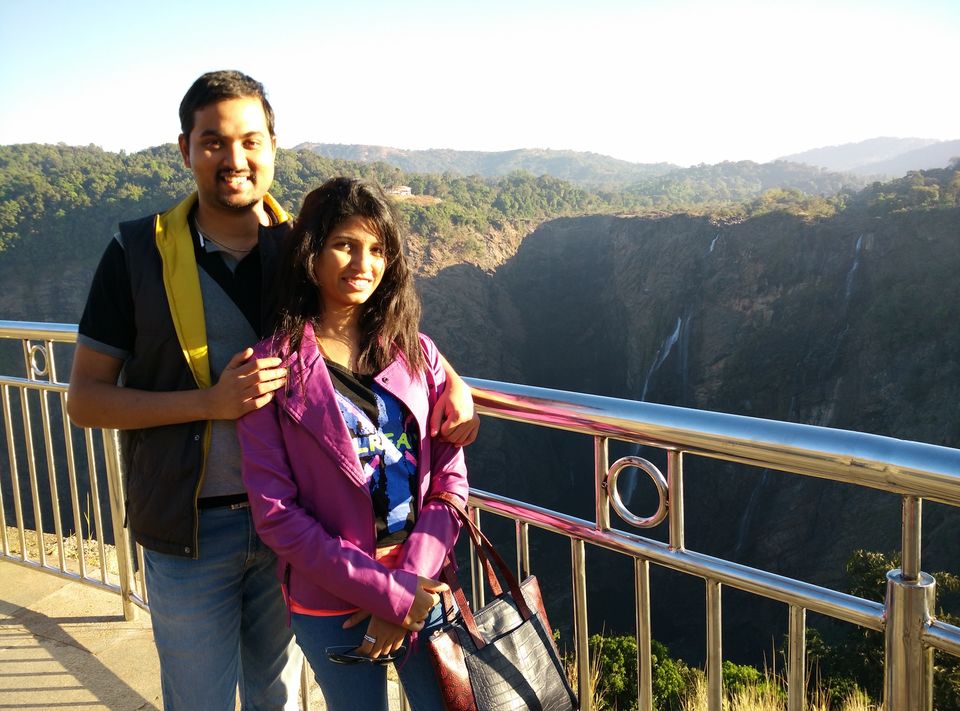 We have to get down almost 1000 steps to reach the water dropping site. We can just watch the falls. Going to the base of falls is closed due to the safety issues.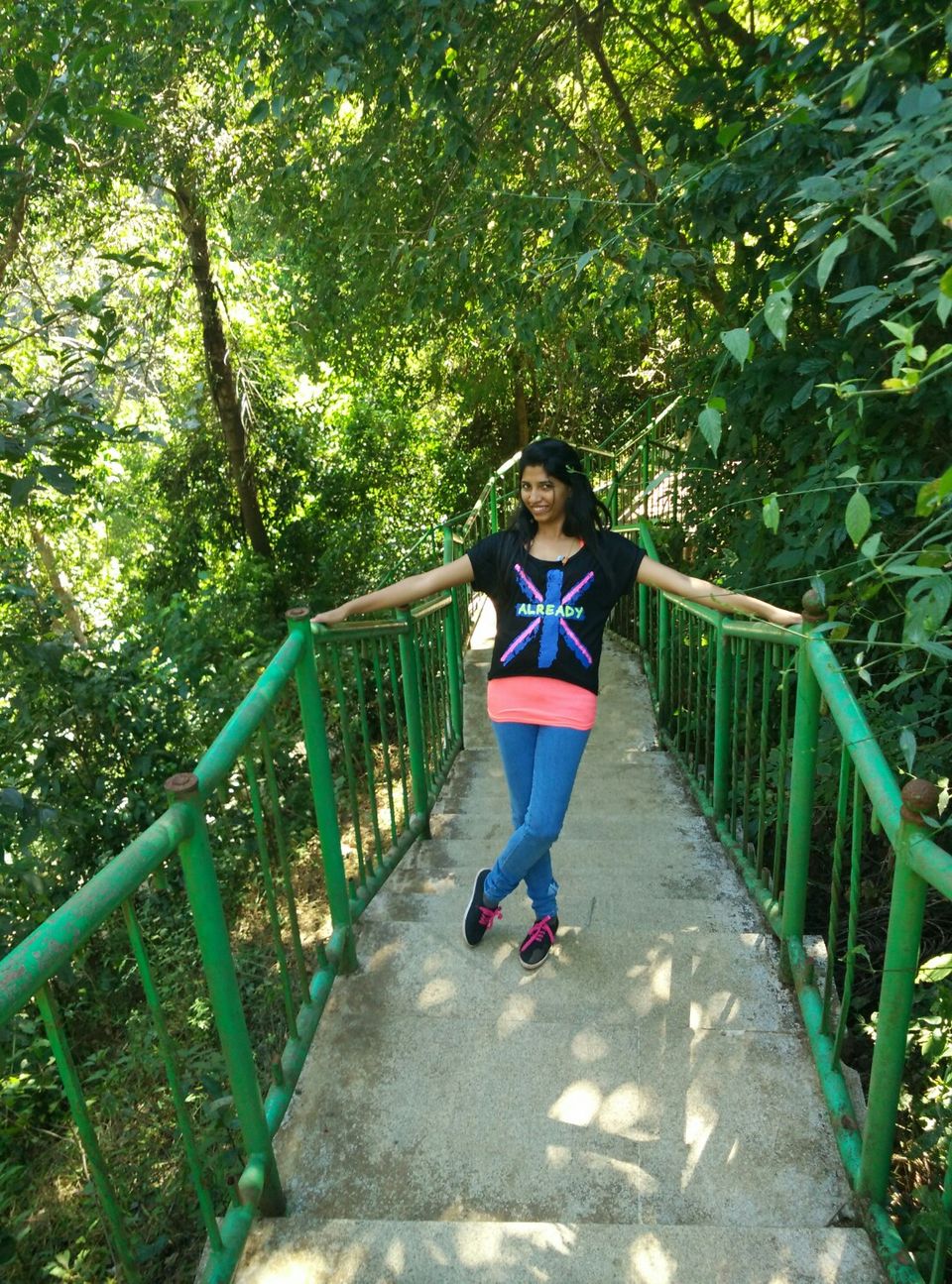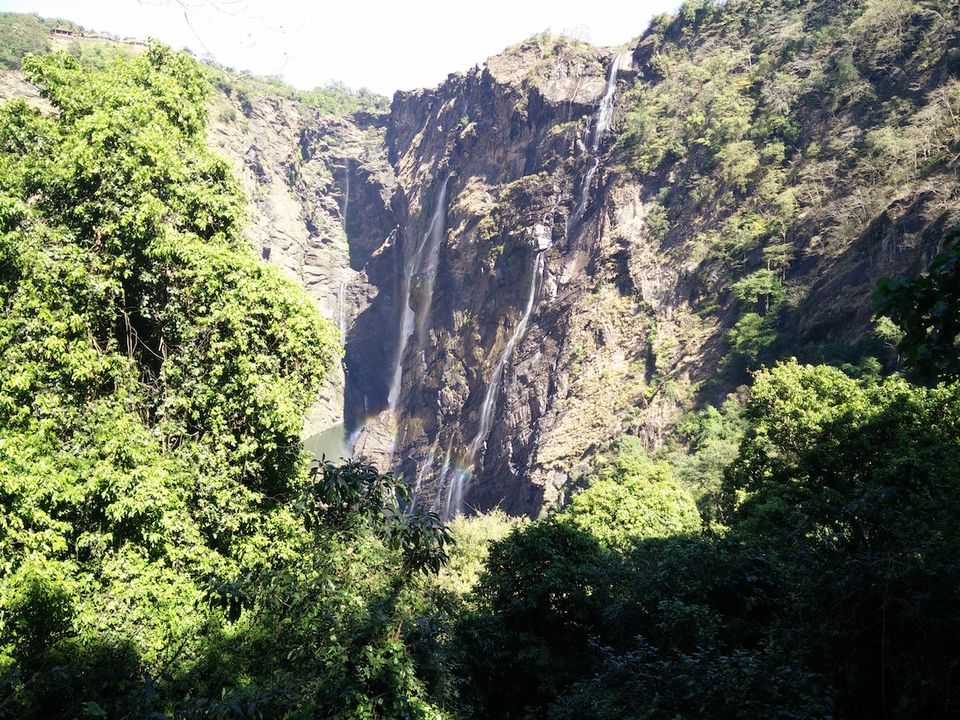 In the evening we thought of exploring the surroundings and visit the starting point of water falls. This place is closed in monsoon due to heavy flow of water. As the water level is very low, we were able to explore the place with help of few localites and guides.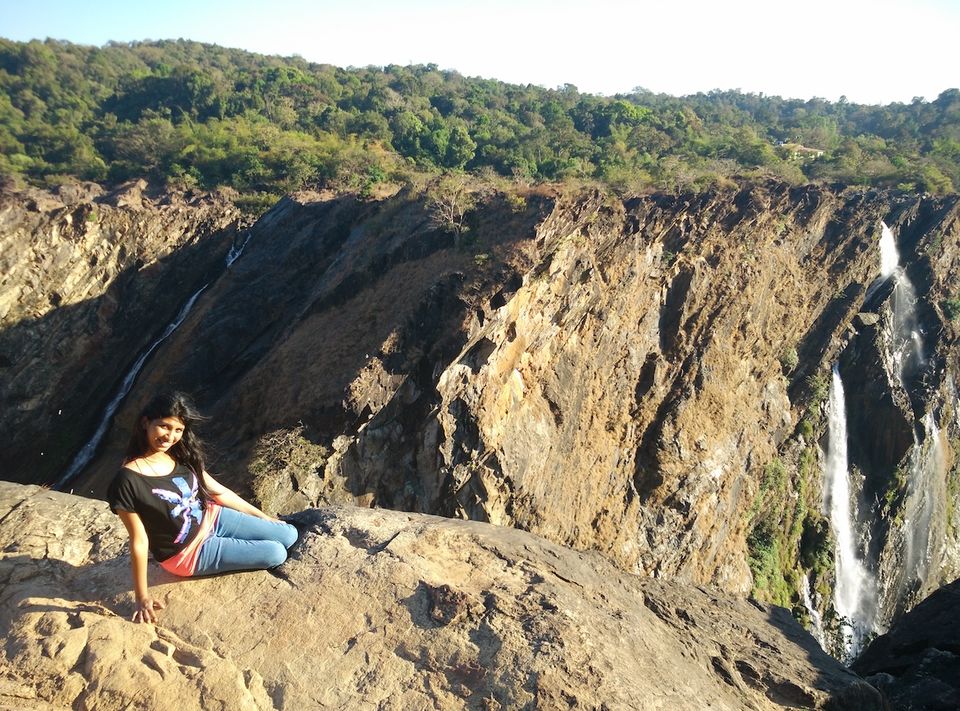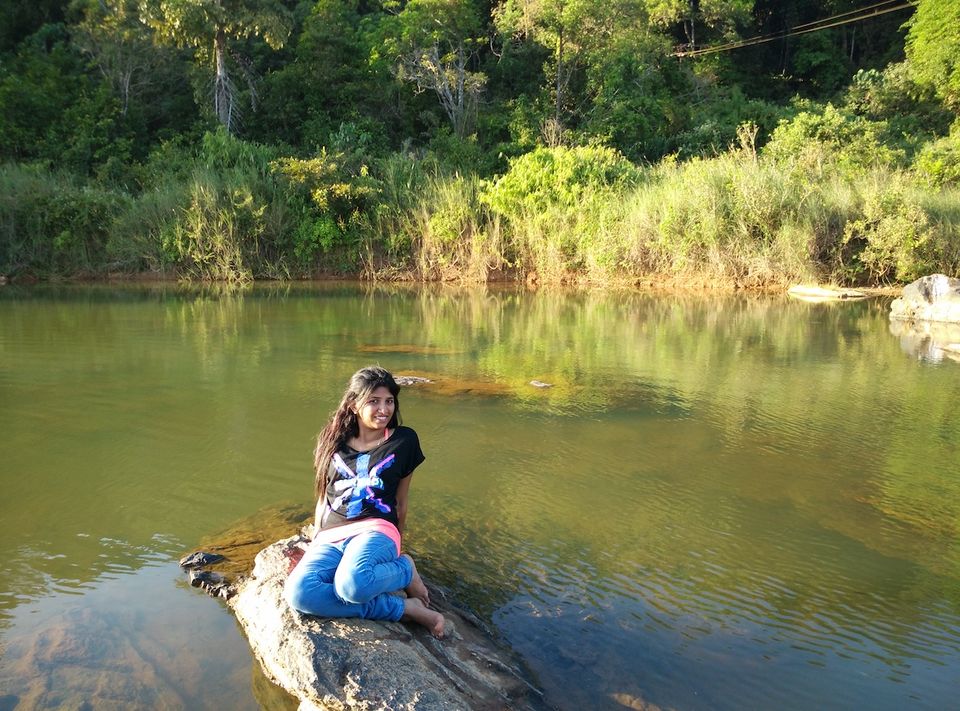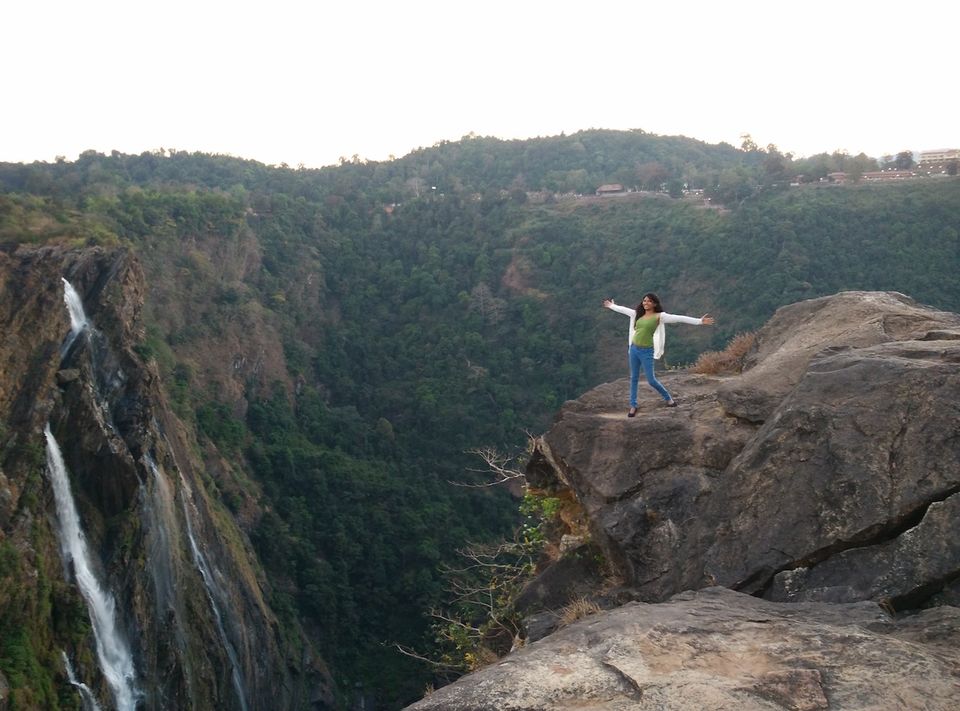 We have started to Gokarna in the evening. It's 3 hrs journey from Jog falls. I wished to stay near beach. So we stayed in a shack as it's budget friendly and also early in the morning we can go to beach.
Gokarna is actually known as temple town, but is also famous for rock beaches. Gokarna has 5 main beaches Om beach, Kudle beach, Gokarna beach, Halfmoon beach and Paradise beach. We planned to explore two beaches.
Had a nice breakfast in our shack and then headed out to beach. Unlike Goa beaches, the crowd is very less here. Beach is very clean and calm with some rocks here and there. This time I felt like having nice beach walk instead of playing with waves.
In the evening we went for Gokarna temple. Here you can see lord shiva in atma linga form. Later, we went to Shiva cave temple. After visiting the place, I haven't seen any tourists and was thinking if I had reached the proper location or not as there are no boards pointing out for any temple here. We were in search of the cave temple and we came across this beautiful dry yellow grass on rocks surrounded by greenery. It looked picture perfect place for photos. Later we found the temple. There is one small opening to enter in to the cave. It's a small cave with Shiva idol inside.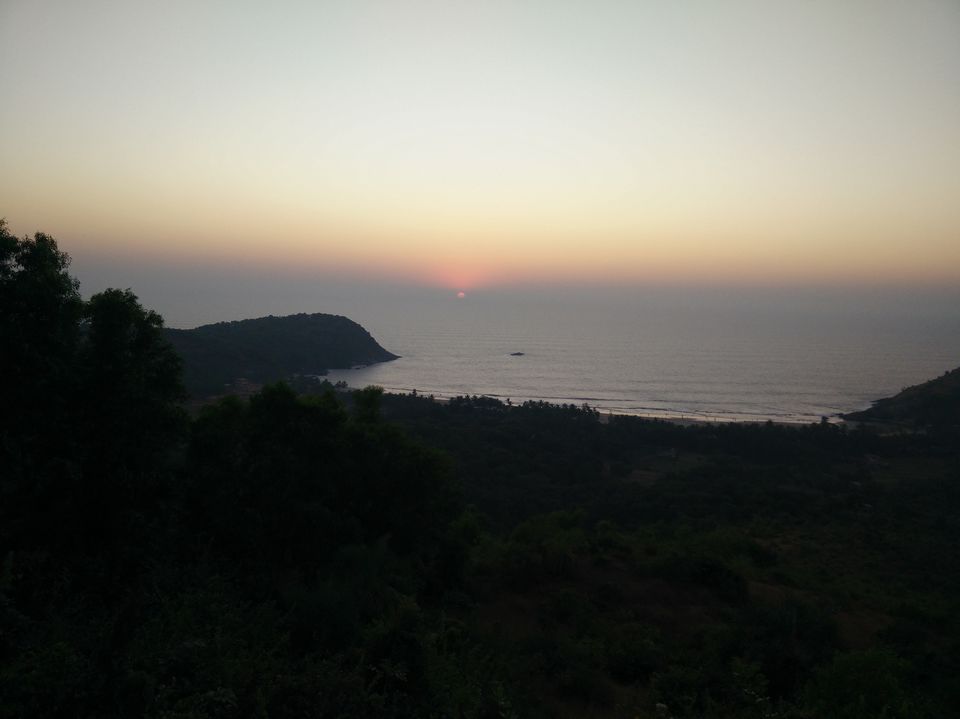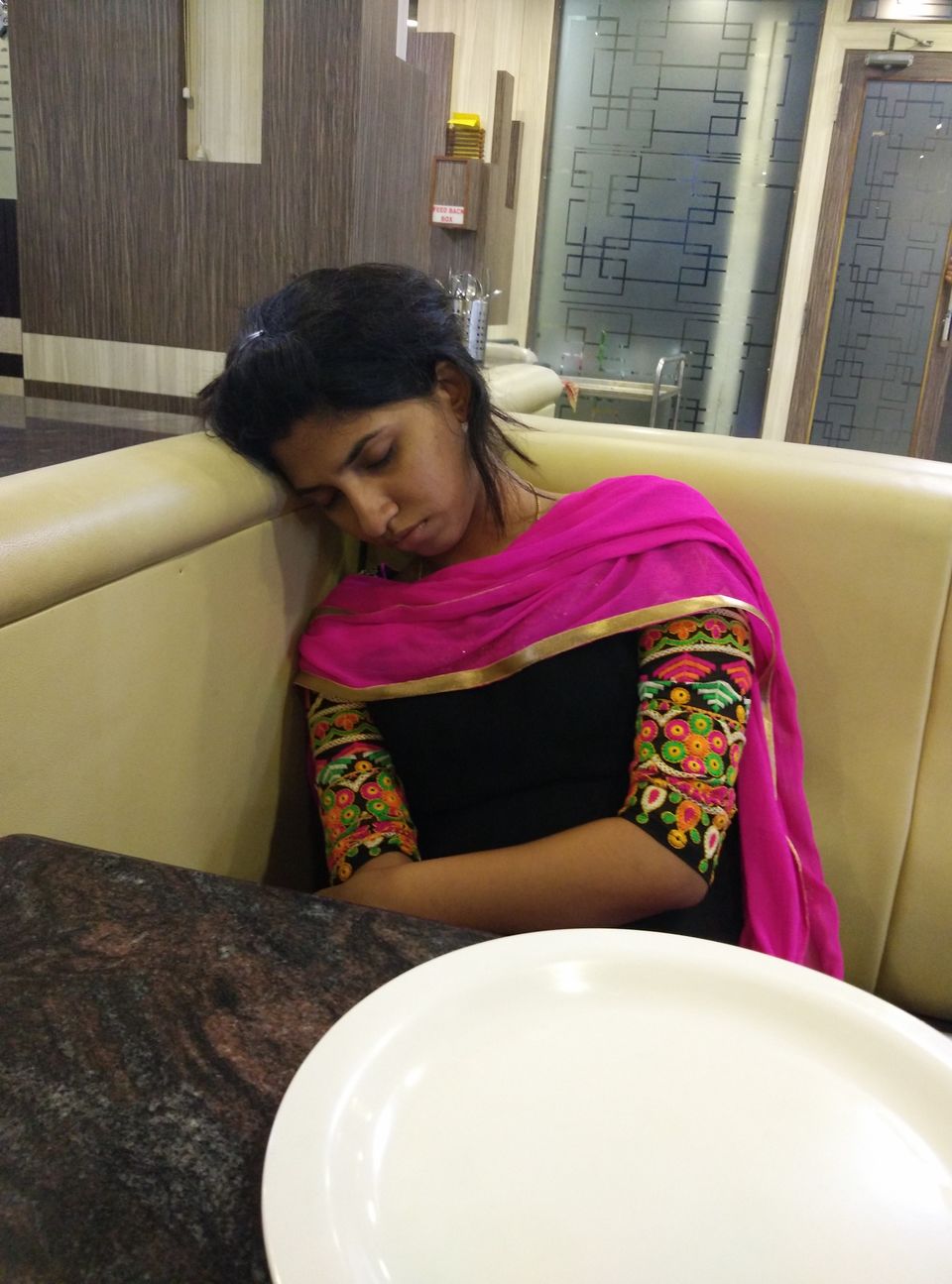 In the last moment we have planned to visit Dandeli. I missed the white water rafting in my previous visit to Dandeli. So I planned to make it this time.
I wanted to stay in tent near sharavathi river. We have enquired many but now they have removed the camping sites near sharavathi river as per Government order. So we ended up in camp near forest region.
We had a nice breakfast amidst trees and greenery listening to the coo's of birds. Then we took a walk into the forest for a view point. We need to trek for almost 1 hr. But I was tired in the middle way and couldn't go for complete trek. We clicked lot of pics there and headed back to our tent.
Then we were out in search of water rafting, but to my bad luck again there is no rafting this time. They said rafting will be opened after two days as the water level in dam is very low, but we need to head back to home.
There are other activities like kayaking, zorbing, zip-lining, rapelling, boating etc. We have gone for natural Jaccuzi bath as we have experienced all others before. You feel like water gushing at you. You will feel the magnitude of high tides of Kali river. Initially I have regretted my decision of coming to Dandeli as water rafting was closed, but after experiencing natural Jacuzzi my thoughts were completely changed.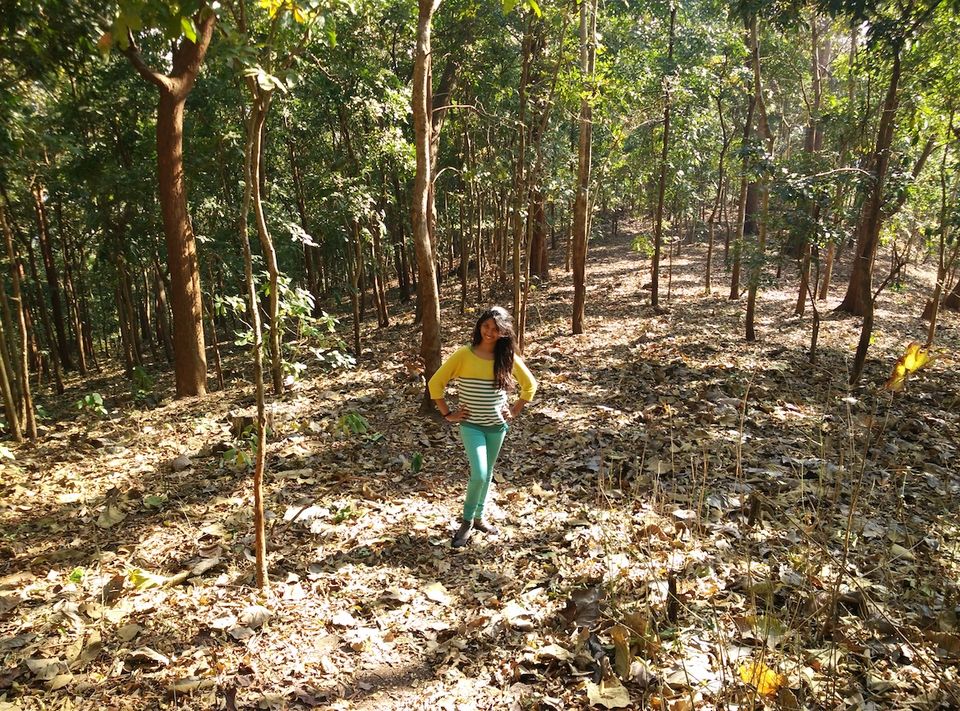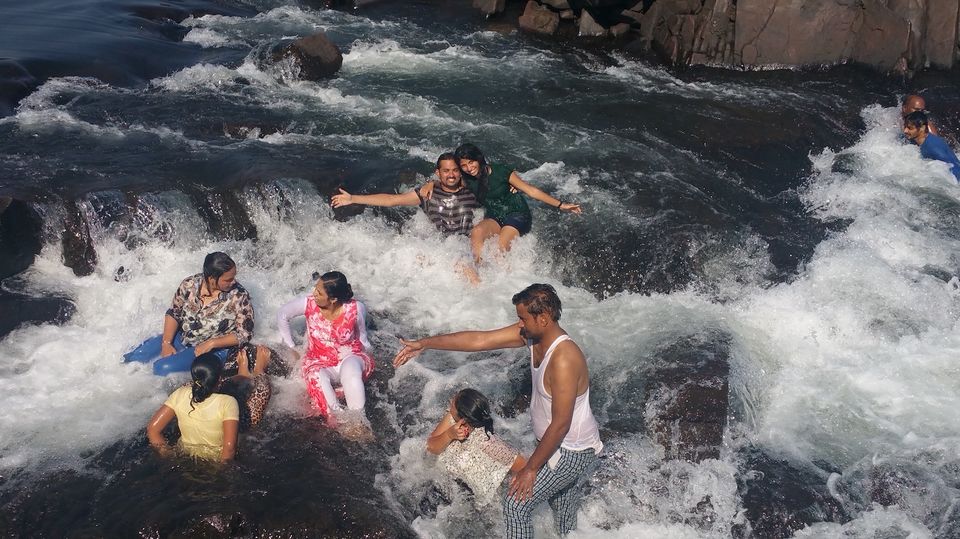 Where to stay: Dandeli is famous for camping sites. There are many providers accommodating tents. Choose a good river side camp or a forest camp to get the feel of Dandeli.
After lunch we started back to Bangalore. We stopped during sunset on the way back home. And finally we were tanned which shows extreme fun we had with beaches.