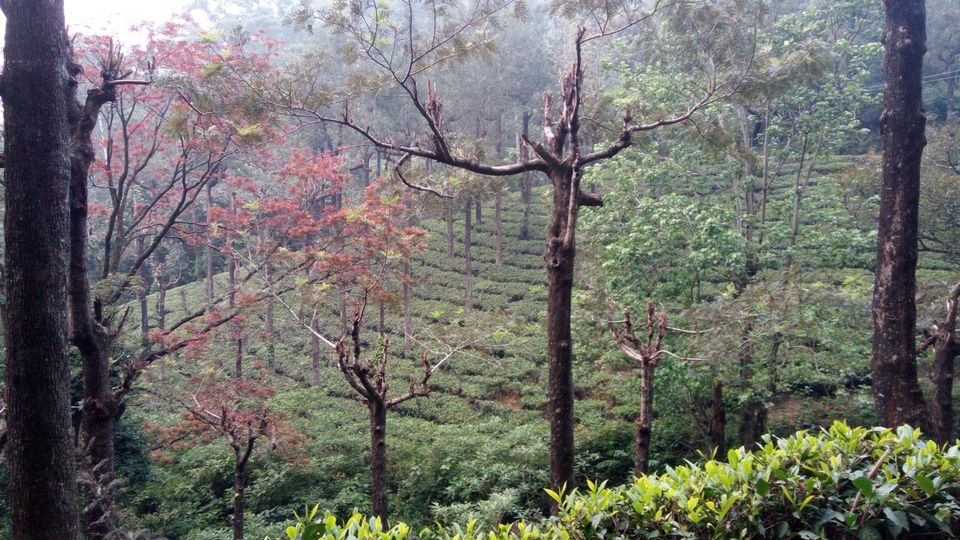 Manjolai Hills is a lovely hill station concealed somewhere down in the eminent Kalakad Mundanthurai Tiger Reserve in the Western Ghats. The slopes ascend to a tallness of 1000-1500 meters and are secured here with peaceful tea gardens. Manjolai Hills is over the Manimuthar Dam and the beautiful Manimuthar Waterfalls. Manjolai Hills is renowned worldwide for its beautiful climate, which is such a gift after the singing warmth of the fields. It is additionally known for its magnificent beautiful excellence and the peacefulness of its environment.
There are few buses operated by tamilnadu govt at below timings.
From Tirunelveli - 02.00 AM
From Ambasamudram - 04.00, 08.30,13.30,15.20,20.00
If you go by own vehicle, you have to get permit from Forest Dept which will be checked near Manimutharu Check post. It's better and advisable to go in Govt buses. So that you can feel free about permission and other things.
We have taken morning 2.45 AM bus from manimutharu. it was an awesome experience at the early morning we felt chill freeze air whole going. Normally the bus goes upto the village -  Oothu . From there kuthiraivetti is about some 4KM.On the top(oothu) there is a small shop there you can get tea, coffee and food(you have to inform them). It's my personal advise to take a walk from oothu to kuthiraivetti, you can enjoy a water cross, beautiful tea estates, singing of birds, music of air and more. In kuthiraivetti there is a view point, from there you can see 3 dams(local said), but due to dense fog we able to see only one sadly... It was a nice place who needs some relaxation, loneliness. Have a nice trip!!!!