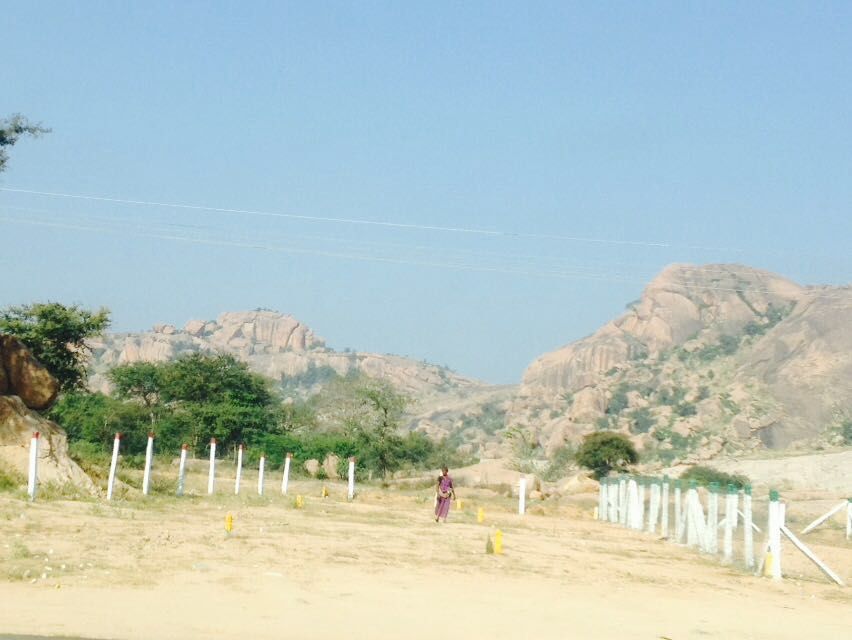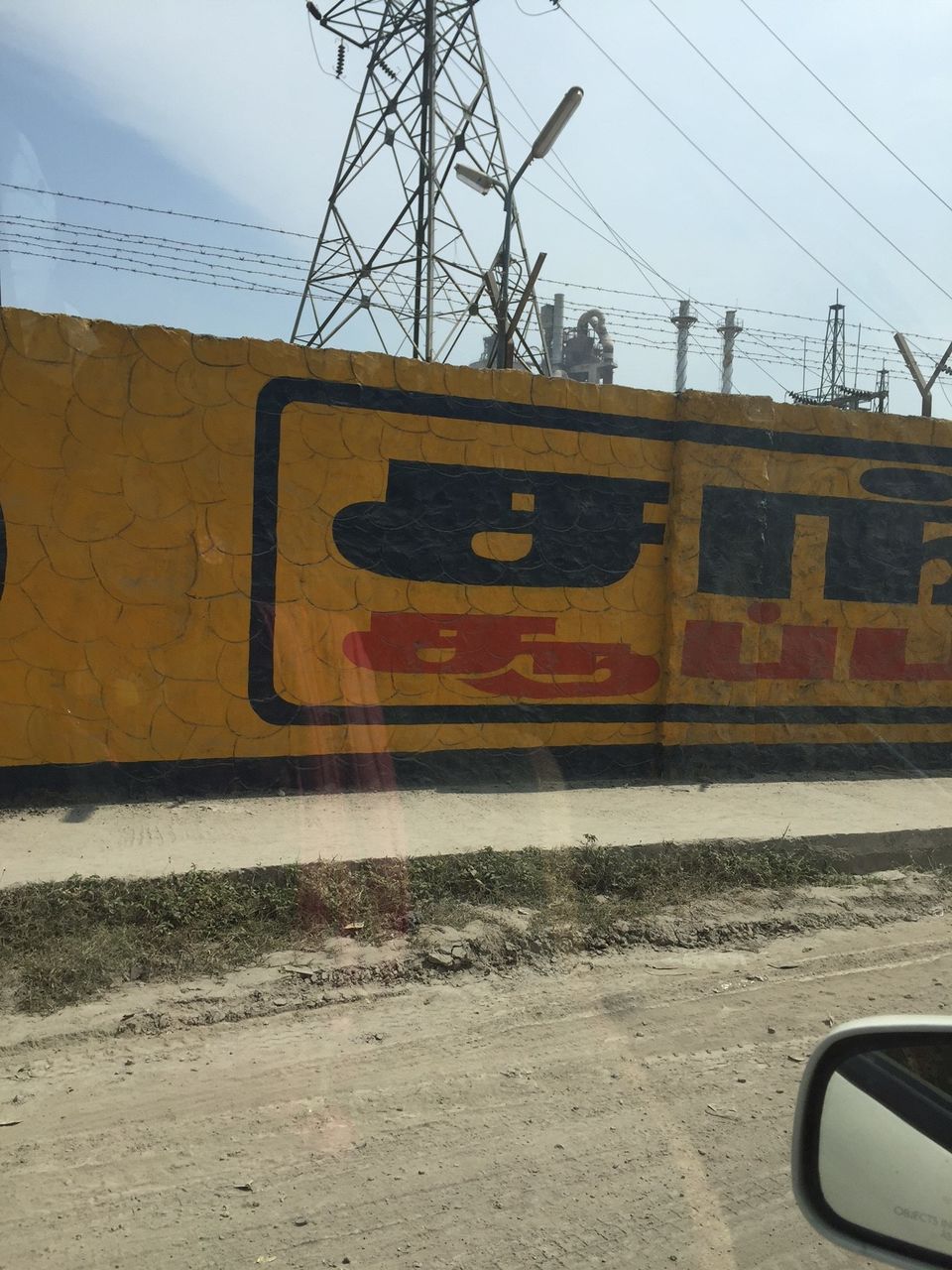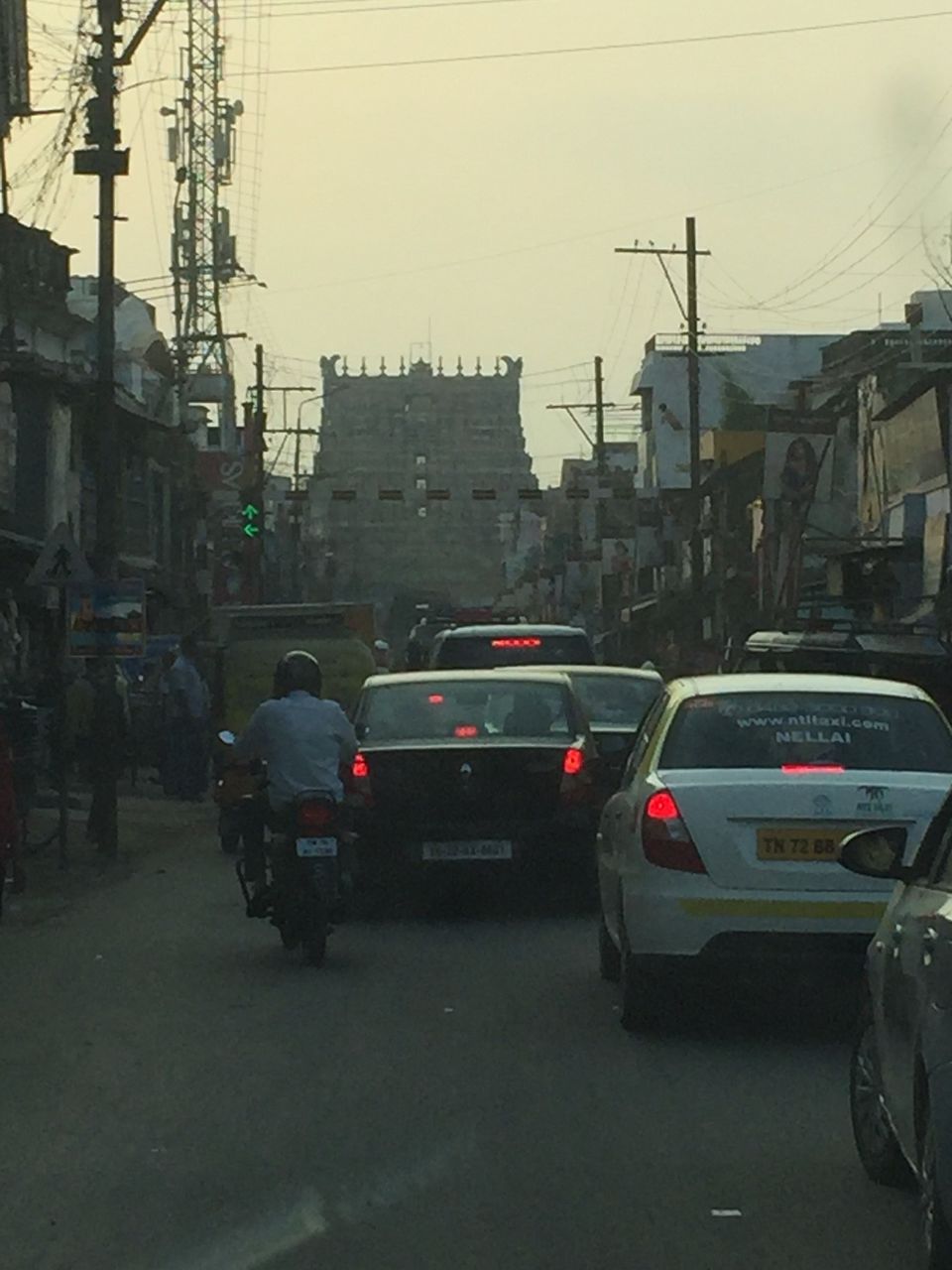 Family trips are rejuvenation points and the impact of it is not measurable by yards or sticks. It is the time we give to each other without our preoccupations and it is surprising to see the level of understanding and maturity with which we have held on when we are together on one mission – vacation. Personal professional schedules keep us off a planned trip most of the times and the same happened this time too. As usual, we planned a trip to Tirunelveli in a hurry and went through the difficulties faced by everyone planning to travel on a short notice on a long weekend.

Tatkal tickets sold out in seconds and we had only bus as an option. We decided to go till Madurai and take a vehicle from then on and get onto bus again to Chennai from Madurai. Again we faced higher fares and all known travels tickets sold out; we took the risk of travelling by lesser known Leeya Travels AC Sleeper bus. There was lot to be desired on the condition of the bus and the bedding. We were delayed by 3 hours spoiling our schedule at Madurai. So a quick rework was on the cards and we did it in the bus.
On looking back, we cannot help but appreciate the fact that the SUV we decided on to take from Madurai gave us the freedom to move freely from one end to another and enjoy our journey too. Thanks to Rishi who painstakingly understood our requirements and made sure we had the best in this trip. Every tiny element and person we met has contributed and made an impact on us and are responsible for a pleasant trip I am writing about now.
Sankar Cement factory as we enter Tirunelveli. We remembered its advertisement and could control our smile. It is success of the advertising effort.
Getting down at Madurai Maatu Thavani bus stand, we began our onward journey to Tirunelveli. We had our breakfast at Hari's on the 4 lane NH 7 in Thirumangalam. It was a decent restaurant with spacious parking and clean rest-rooms. We had small onion oothappam (highlight of our breakfast) and good filter coffee and proceeded towards Tirunelveli.
We stayed at TVK Regency near Aathu Paalam opposite Syed Beedi corporate office. Decent place with parking, vegetarian restaurant and a big plus was the availability of room with 3 beds and 24 hour checkout priced at Rs.1700 + taxes.
We had lunch at Salem Saravana Bhava, note that there are many restaurant outlets of Nellai Saravana Bhava in Tirunelveli and none of them have any link to hotel Saravana Bhavan. Lunch was uninteresting and we decided to check out other restaurants going forward.
Nellaiyappar Temple – A temple of historic significance, it is a huge temple and required more than 2 hours to cover it fully. This temple is also one of the five sabhas of Lord Nataraja, Thamira (Copper) Sabhai. The sabai is such a beautiful artwork and is used only during Thiruvadirai (Arudra darisanam) held in Margazhi month. It was absolutely ecstatic seeing Lord Nataraja in copper with significant features enough to enamor any devotee to his omnipresence. We were lucky enough to see Aishwarya Lingam in full decoration. The priest explained that it is one of the three places where we can see Aishwarya Lingam, the other places being Tiruvannamalai and Thiruvanaikaval. Seeing lord in total decoration is only on few days in a year and we happened to be there. We are thankful for those Golden moments in front of the glistening lord. If you are visiting this temple, be sure to be ready for a good walk as the sanctum sanctorum of the goddess is a temple by itself. It was a day where there was not much crowd and we had the liberty of spending much of our time in sync with the peaceful aura of the place.
Nellaiappar Temple Gopura darisanam. Broader wider base and lesser in height unlike the temples we see in Madurai, Chennai, Trichy, Tanjore etc.
Once we were outside, our next destination was Iruttu kadai known for its Tirunelveli halwa. Surprisingly there weren't much people around and we picked up the halwa in plaintain leaf priced at Rs.10 to have a go at it. It was not hot as we anticipated but we learnt that we get it hot only in the evening. Still, the halwa was good and we did pack few for people back at home.
Iruttu Kadai, known for its halwa (Tirunelveli Alwa) holds its rustic look with a yellow bulb and minimum lighting and age old pictures in contrast to the bright lit shops nearby
We wanted a different place for Dinner and after few enquiries, decided to try out Maruti restaurant at Hotel Janakiram near the old bus stand. It had normal, ac and roof top restaurant and we chose the a/c one. Great ambience and we decided to stick to south Indian food and ate Idli, Rava dosa and Pizza. Food was good and Pizza was a bit soft and quite cheesy much against our liking. Price was at par with any a/c restaurant in Chennai.
Having travelled over 600 kms , we decided to call it a day.
This blog post is inspired by the blogging marathon hosted on IndiBlogger for the launch of the #Fantastico Zica from Tata Motors. You can apply for a test drive of the hatchback Zica today.
This post was originally published on 'Chennai Focus'.