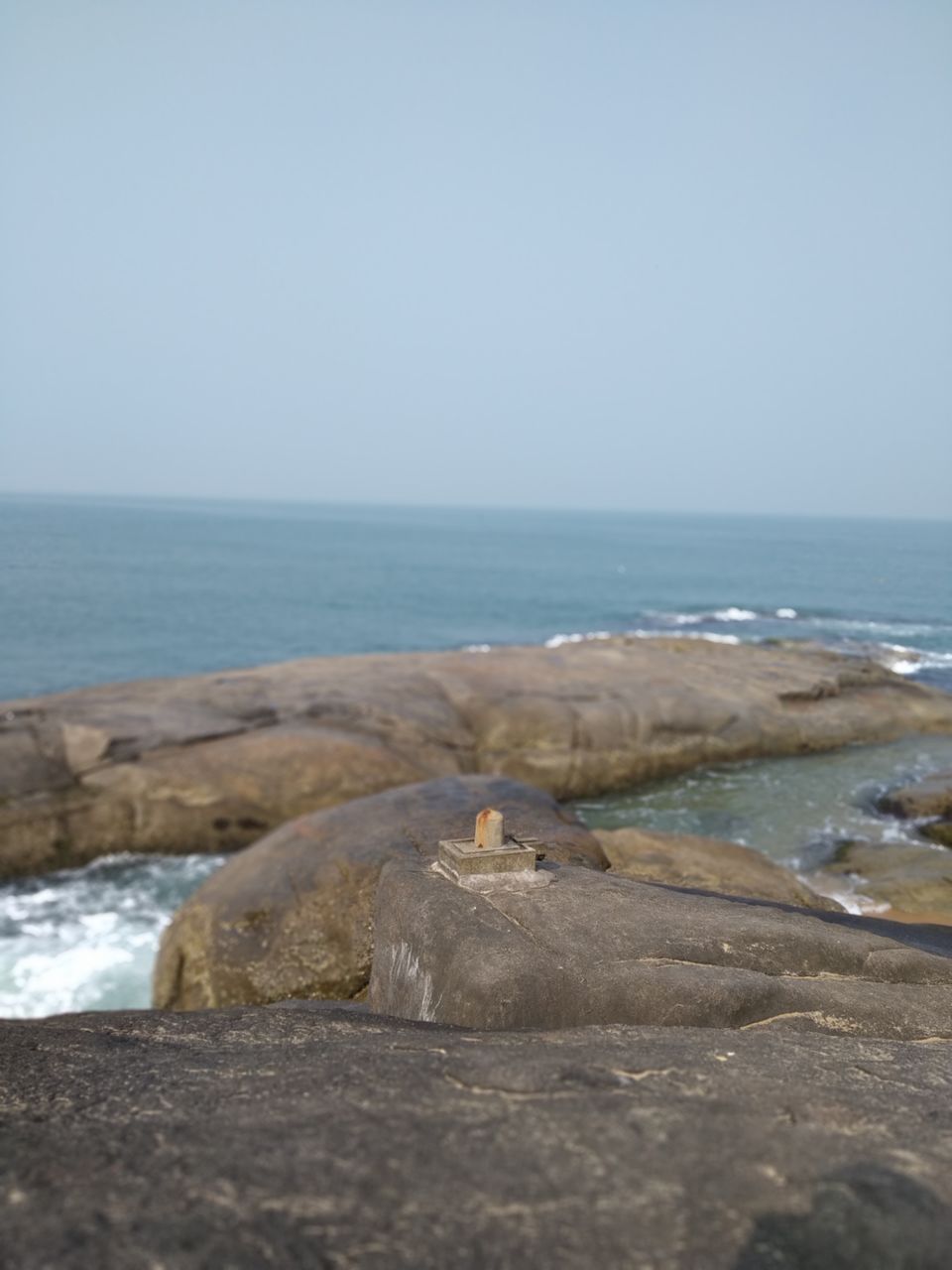 Wanderlust makes me mad sometimes and i leave all the shit behind.this saturday someshwaram was in the priority list and also pilikula national park. We set off @6 in the morning from padannakad in kerala.the train from nileshwar reached ullal nearly @9.a simple auto ride is enough to reach the temple.it will be more energitising if we take a walk from the entrance gate.on the way i saw many peacocks,which was awesome beacause they were free in their own environment.
The temple will take us to a meditation mood with all the shiv manthras and chantings.there are many idols and the temple is situated at the the top of a hill.behind the temple there is a lot of steps which lead to a calm beach.the rocky terrains on the beach is a great place for forgetting ourselves.there is a shivlinga on the other side of the rocky mountain.the calmness while sitting there is irreplaceable.after spenting some time there,we set off to mangluru via bus.pilikula is nearly 15 minutes bus ride from mangluru.pilikula is a real treat with planetarium,lake garden,zoo,botanical mueseum,heritage village,artisan village and science center.pilikula takes so much time.all the places can be seen if we take the whole day.we couldnt go to lake house as we didnt get time.guthu house is a well maintained traditional house which announces the rich karnataka culture.yakshagana sequel arranged there is a mesmerising surprise.
Artisan village gave the richness of olden days in few hours.the whole park can only be seen with a day.so we missed the lake garden.but better luck next time.we returned from there in evening and went to mangluru central railway station by evening.the bus rides in karnataka are always memorable.the conductors and drivers are so energetic.mangluru has many secrets hidden and many places to be explored.with god's grace may be i can find it all.