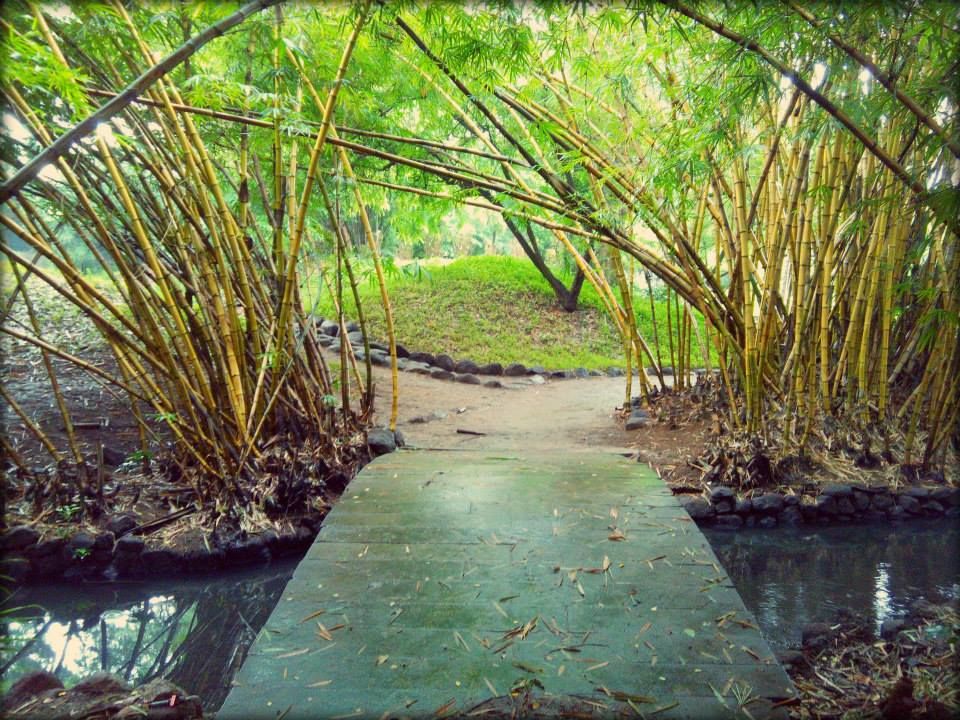 India is a free-spirited soul's paradise. Doubt if you will and point towards the manic population, the eternal chaos, the random bureaucracy, and increasingly claustrophobic cities. But then we'll point right back at oases of spiritual bliss in the most unexpected of places, astounding beauty at regular intervals, a rich diversity of faces and places, and an imagination that refuses to be chained to the ordinary. You better believe it - India lays on the magic like no other, and here are 8 blissful examples from across the country that affirm just why.
**********************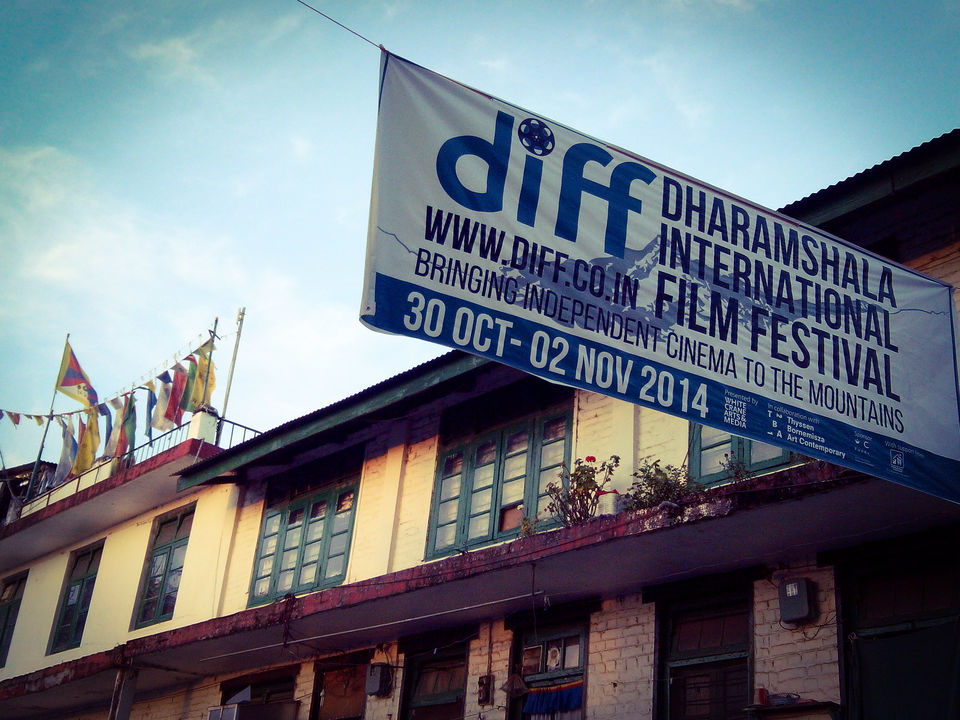 Dharamshala International Film Festival (McLeodganj, Dharamshala) | From Delhi, you'll either fly or drive up to the enchanting environs of Mcleodganj in Himachal's Dharamshala region. It's late October and in addition to soaking yourself in some north Indian mysticism, you'll also be privy to the none-too-small-matter of the Dharamshala International Film Festival. If you're expecting to be charmed, you won't be disappointed.
Over three heady days and nights, over some sumptuous Pahadi meals and over bonfires that sparkle with their own stories, DIFF casts a beautiful spell over a small but passionate bunch of wanderers, actors, directors, and film buffs from all over the globe. The films and documentaries and special screenings at hand are a mixed bag, veering between the exceptional to the mediocre, but somehow, there is a special spirit and energy to the Festival that tides over the little missteps. Within a short span of three years, this festival has already established itself as a special offering on the saturated film festival circuit. Perhaps a trip to this year's DIFF will prove to you just why. www.diff.co.in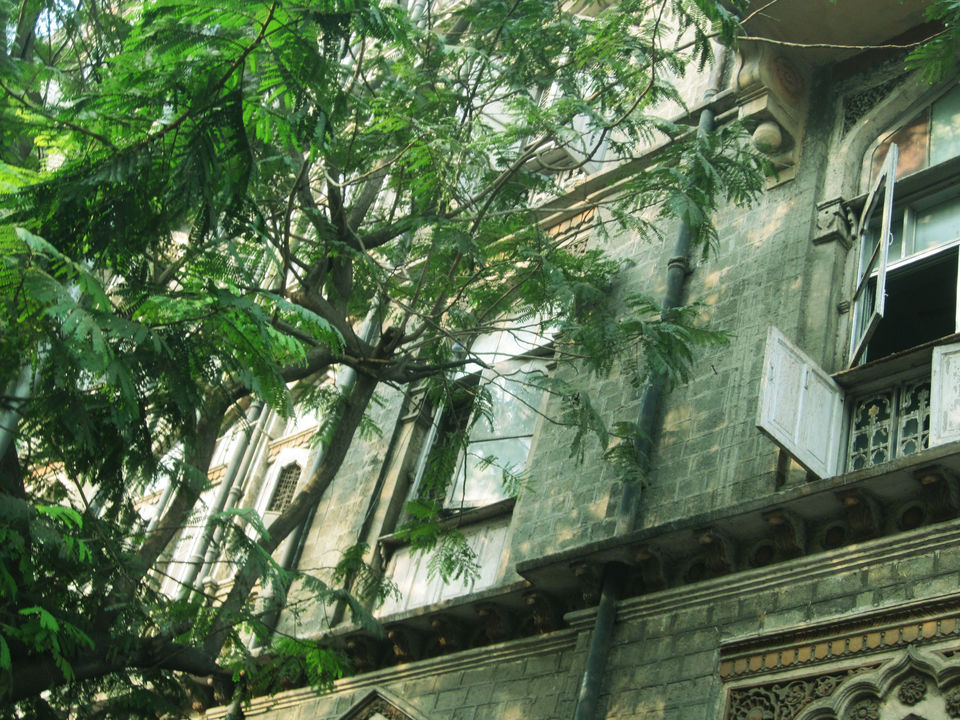 Kala Ghoda District (Mumbai) | Leafy boulevards and centuries-old Colonial buildings look down upon you as you stroll with a certain beat in your step, plush boutiques and venerated galleries emerge out of every new corner, stories from the past and the essence of something very Mumbai accost you as you skip from bars to art to books to pastries. This could only be Kala Ghoda.
Mumbai's Kala Ghoda Quarter brings together a fairly organic confluence of creative souls, nightlife junkies, artistic wanderers, petulant ingénues, and the nomadic set. A perfect Colaba address and effortlessly cool credentials have nurtured a vibe that flows through its bars, pubs, cafés, restaurants, art galleries, and boutiques with equal élan. We're talking fabled places such as the Jehangir Art Gallery and stylish young Turks like the Pantry, Kala Ghoda Café, and Nutcracker. Try dropping in during the annual Kala Ghoda Festival, when the district's treasure-trove of riches comes pouring out in one loud and vibrant collage.
www.kalaghodaassociation.com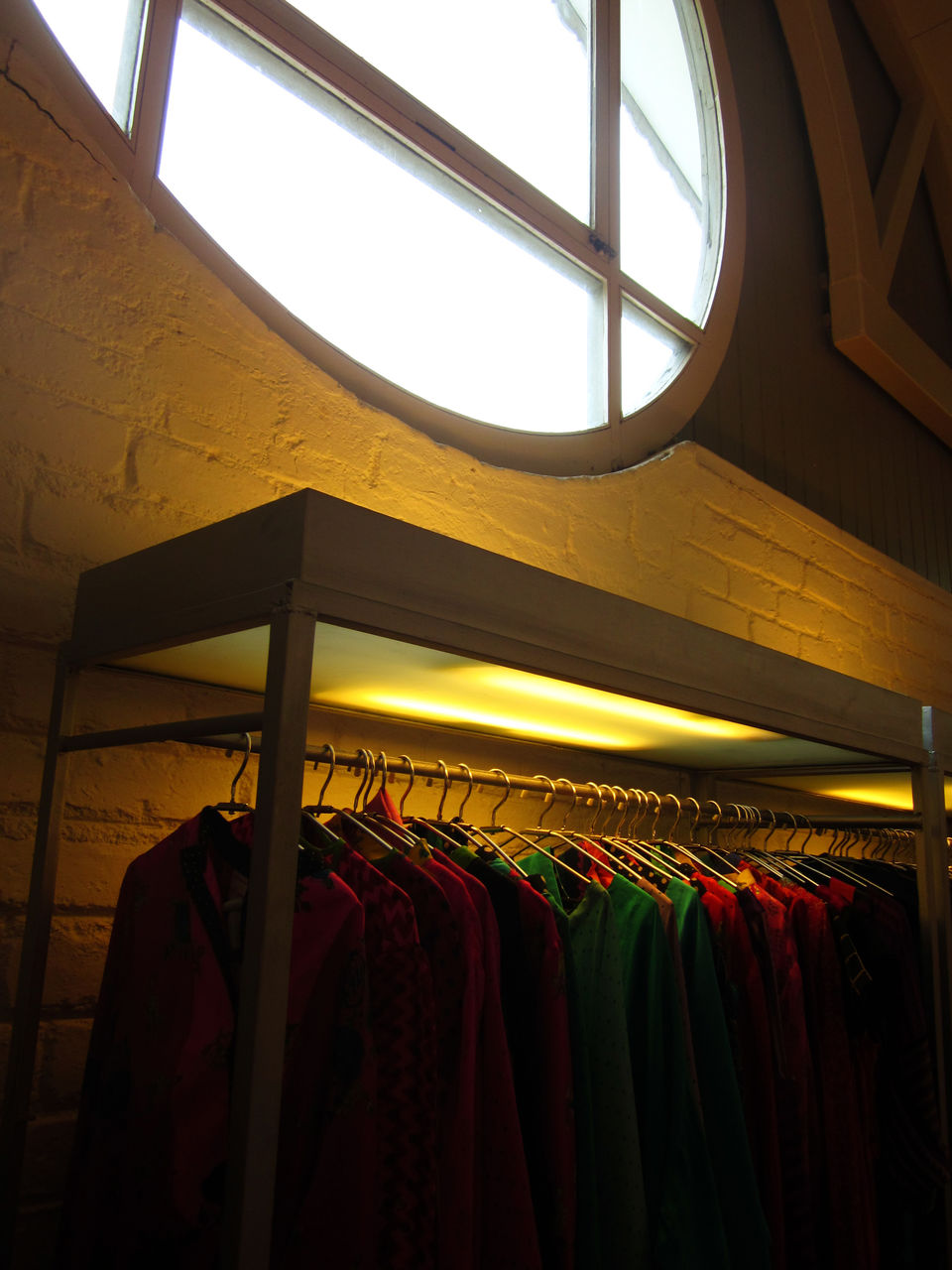 Amethyst (Chennai) | In the sweltering heat and staggering humidity of this coastal city, culture and a surprisingly gentle demeanour are the soothing balms. At Amethyst, you'll find ample expressions of both. This high-end designer boutique has made its home in a palatial colonial villa characterised by towering ceilings, large French windows and that fresh white wood feeling – a perfect complement to its vast collection of jewellery, clothes and art.
Just as special is the café spread out across the garden below, serving delicious Italian fare, a mean Club Sandwich and fresh juices to combat temperatures somewhere in the early 40s. An oasis of serenity and creativity, Amethyst compels you to wander its aisles, marvel at its spaces and then lay back with a book in hand. Every which way, a gem of an experience.
 amethystshop@yahoo.com  | +91-20-28541917, +91-20-45991631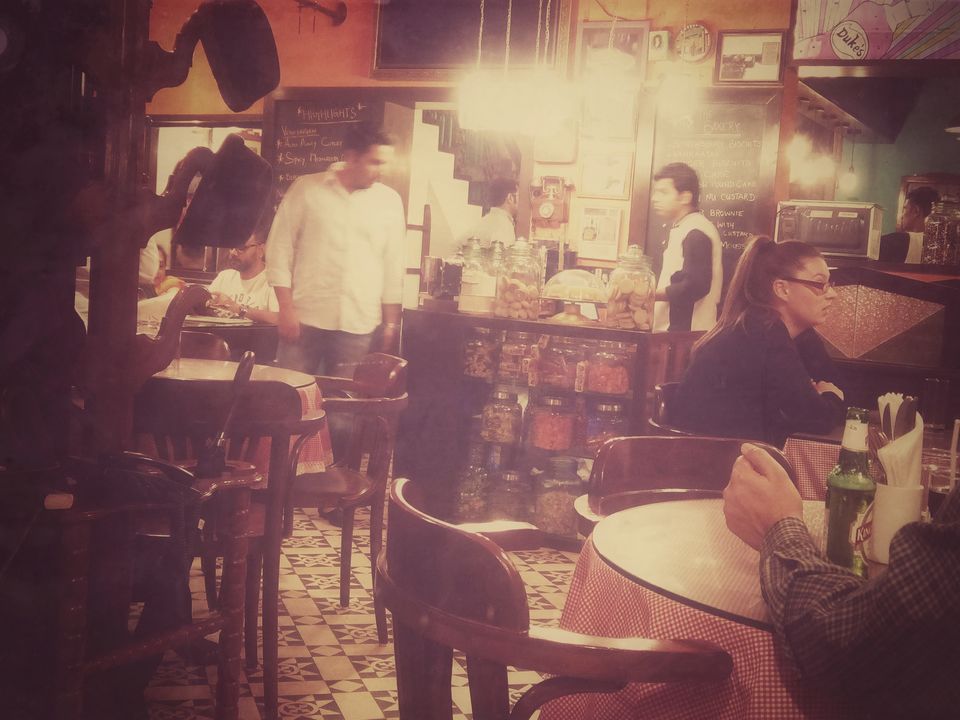 SodaBottleOpenerWala (Delhi) | Try visiting this little gem and not including it immediately amongst your most enjoyable eateries in the world. Housed in the Capital's slightly gentrified though sill achingly attractive quarter of Khan Market, SodaBottleOpenerWala mistakenly feels about the size of a matchbox, yet packs in so much drama that dimensions are left redundant. Modelled on the old Irani Cafés that are so intrinsic to both Mumbai and Pune's culinary fabric, SBOW's main calling card is its authenticity: bentwood chairs, quirky wall art, even quirkier messages from the management, that checkered tablecloth pattern, and those glass bottles on the counter selling Parsi biscuits and naan khatai… all wrapped in the inescapable whiff of nostalgia and that endearingly eccentric Parsi vibe.
But don't be taken in by the visual feast alone, you must venture onto the offerings of a more edible variety. All the Irani Café regulars are here, and Parsi flavours rule the roost. You have your brun-maska and your cutting chai, you have your dhansak and your chicken farcha, you have your khade chammach ki chai and your bottles of Limca… and you have the feeling that you're out with an old friend who's certifiably mad but undeniably lovable at the same time.
www.olivebarandkitchen.com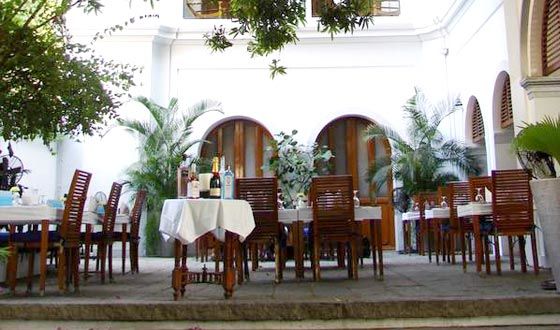 Image Copyright http://www.sarovarhotels.com/
Le Dupleix (Pondicherry) | If Pune has Osho, then Pondicherry has Sri Aurobindo, whose ideals have nourished Auroville – an utopian community consisting of followers, seekers, travellers and artisans of every colour and nature. This, coupled with its distinctive French legacy, has lent Pondicherry (really, can anyone be bothered to say Puducherry?) a fresh vibe that screams bohemian. A fact that is best exemplified in some of the lovely boutique hotels that dot Pondicherry's French Quarter... which brings us to Le Dupleix.
Dilip Kapur (of Hi-design fame) and his wife Jacqueline brought this 18th-century French villa back to life, duly transforming it into a niche boutique address. Check yourself into a luxury penthouse and get to work on that life-changing novel, wrapped in the arms of its open-air courtyard restaurant, lazy lounge bar and a vibe that's decidedly Pondicherry in nature. Which means you're a 5-minute stroll from the hotel's Rue De La Caserne address to the sea and a wealth of thrift-store shopping. Originally built for the Mayor of Pondicherry, Le Dupleix will spoil you too with its rich confluence of heritage, grace and chicness. Tres bien.
ledupleix@sarovarhotels.com | +91-413-2226001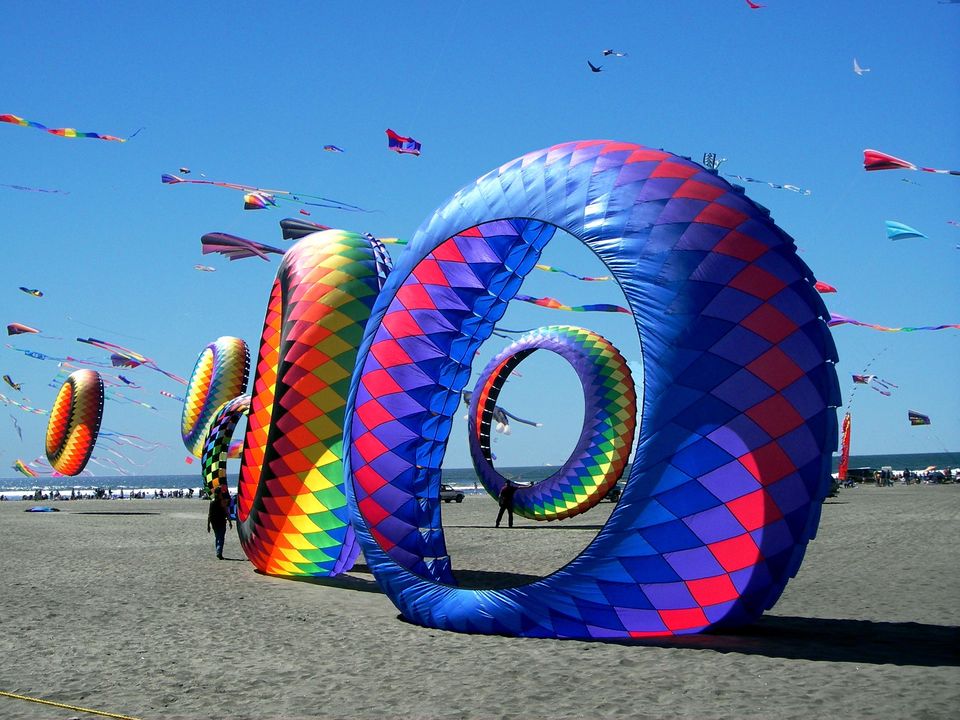 Image Copyright foodpandain.files.wordpress.com
India Surf Festival (Puri) | Look past Sunburn, look past Goa, and train those compasses on the India Surf Festival for your next beachside soiree. As a magical mish-mash of surf, spirit and spirituality, the festival has proven to be an unforgettable affair along the scenic Odisha coastline at Puri-Konark Marine Drive and Ramchandi Beach. In true surfing spirit, ISF was conceived through much love and harmony with the aim of bringing together surfers from India and around the world. The simple aim was to spread the surfing culture in this country via a vibrant mix of art, music, yoga, dance and film.
The brainchild of The Surfing Yogis, a free-spirited bunch of nomadic travelling surfers, the festival has already garnered quite a cult following among foreign surf dudes and divas, adventurous ones only too happy to explore virgin surf territory and fulfil their Indian dreams. Next year's edition will lay out the treats through eclectic live music, film screenings on the beach, dance performances including those memorable fire-dance spectacles, and hopefully some stand-up paddle yoga. The India Surf Festival usually takes place at the end of January, so you have more than enough time to throw some threads into a duffel bag and hop onto a train.
www.indiasurffestival.org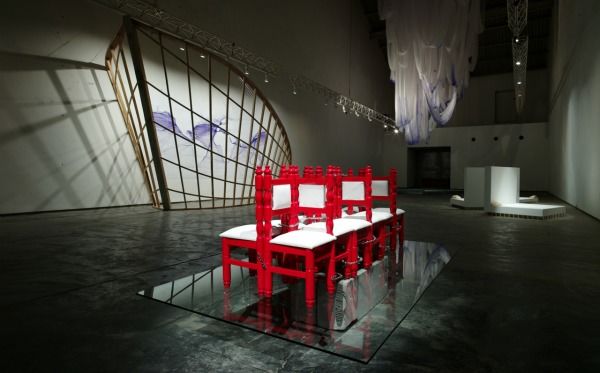 Image Copyright http://mumbaiboss.com/
Maskara (Mumbai) | The city that never sleeps (and never weeps) has plenty an attraction hidden up its kaleidoscopic sleeve. Colaba in South Bombay is akin to a visual orgasm, what with close to two dozen art galleries within walking distance of each other. There are the old, the vibrant, the traditional, the avant-garde, the pretentious, the potent… and everything in between. If we had to pick just one, we'd have to go with Gallery Maskara.
This commercial gallery has emerged as the focal point for dialogue, collaboration and engagement in the contemporary art sphere, thrilling art lovers with its coming together of provocation and beauty. It's vast exhibition and events space, 'Warehouse on 3rd Pasta', has played host to works from a fascinatingly diverse collection of artists including Fernanda Chieco, Mansoor Ali, Narendra Yadav, Nina Pandolfo and Avantika Bawa. If it's sensory splendor your bohemian heart is craving, Gallery Maskara is a must-see.
www.gallerymaskara.com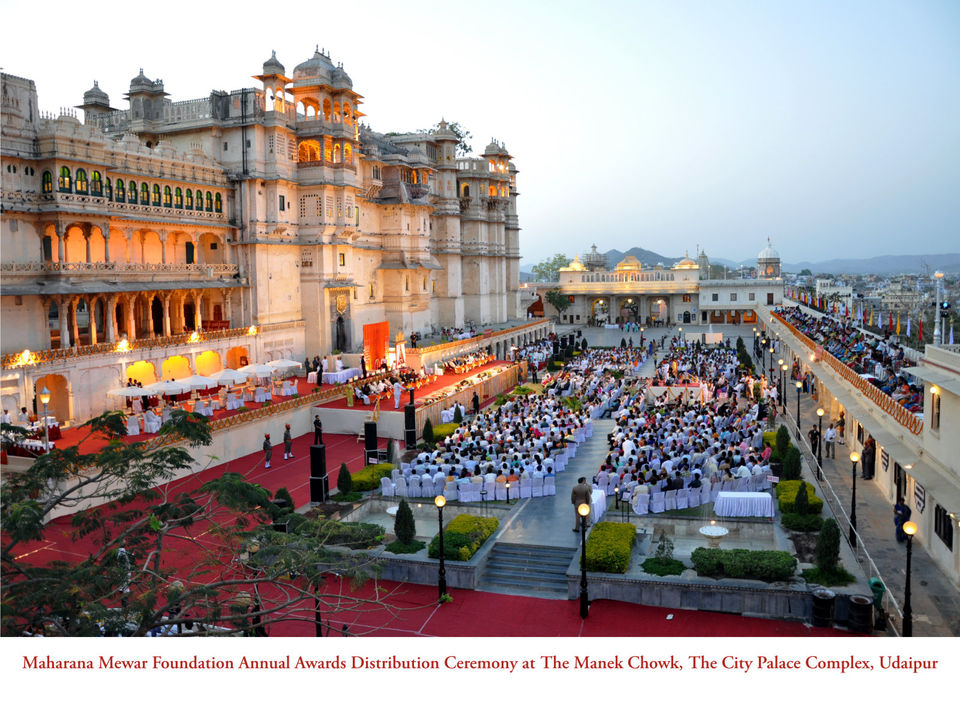 Image Copyright http://thetimesofudaipur.com/
Mewar Festival (Udaipur) | It's hard not to do a round-up of bohemian escapes and not include something special from Rajasthan. India's desert state is dotted with fairytale-like fortress towns overflowing with heritage and a sense of heavenly romance. One such town is regal Udaipur, central home to the Mewar Festival. Celebrated to welcome the advent of spring, this festival happily coincides with the Gangaur Festival, where woman traditionally embark on a religious procession with the images of Isar (Lord Shiva) and Gangaur (Goddess Parvati), culminating in deep immersion in Lake Pichhola.
The spirit of the Mewar Festival courses through song, dance, fireworks, cultural displays, and an addictive ambience of colour and splendour.  You'll be joined by a constant flow of Indian and international travelleres, each eager to become part of the zealous festivities in town. The women come to the fore once again, dressed in their finest as befitting tradition. Taking place every year in either end March or early April, the Mewar Festival gives you a fantastic opportunity of indulging your addiction for everything bohemian… and Indian.
**********************