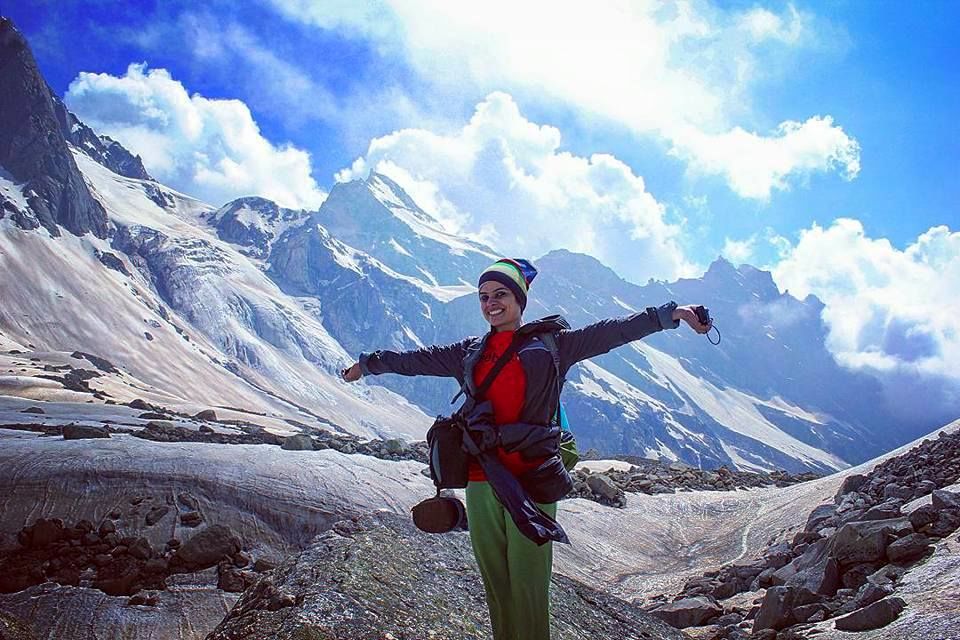 Being an avid traveler and in love with mountains, it was always a dream to trek somewhere in Himalayas, that too Solo. So, I decided to visit Hampta Pass trek with a diverse group of travelers organized by a travel community.

Hampta pass trek is considered the easiest and convenient of all treks in Himachal. Discovering the unique landscape of Hampta trekking is like a dream to reality experience. Hampta pass connects two beautiful valleys, Kullu and Lahaul. It offers breathtaking views of the Himalayas, the Incredible views of glacial valleys, thick pine forest, open meadow and an adventurous crossing of a high-altitude pass.
My expedition to Hampta Pass started from Delhi. Had an overnight bus travel to Manali. It wasn't my first time in Manali but it was my first solo trip. Finally! I had time for myself. Just me and my thoughts, everything from my perspective, no one to influence. I was eagerly waiting for this moment to come when I can just be on my own...live, eat and walk just the way I want. I reached Manali at 9:30 am, rushed to Prini which was the meeting point of the trek group. Got freshen up in a home stay where I met Prachi & Harshil, my trek mates. We left around 1:30 PM from Prini and here goes the route...
Day 1, Manali To Chika. Drive to Jobra - the last road head for the trek after crossing river Beas by Jeep.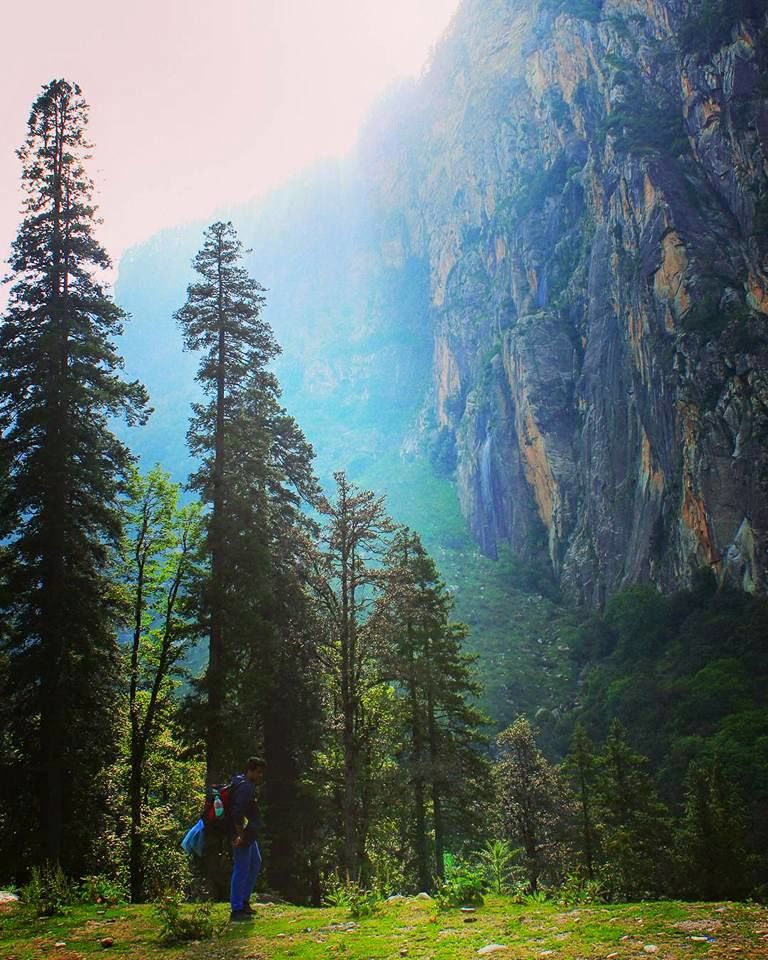 2 hours of an easy ascent from Jobra to Chika 9800 ft. to 10,400 ft. The sight is refreshing. Chika camp site is a huge and spacious patch of green. Our camps were already set there. Cooks will now take care of every possible thing for next 4 days from food to setting up of tents. I shared my tent with Prachi & Nikhila. Our guide Ghanshyaam (Thaakur) gave us a task to get some dry wood for bonfire :) It was a tiring day so we had dinner & slept around ten.
Day 2, Chika to Balu Ka Ghera
Waking up at 5 was the routine for next 4 days, breakfast at 6 and we begin at 7 for the next site Trek to Balu Ka Ghera. It involves 4 hours of easy ascent. The total distance is 8 kms. This stretch would take you through rocky banks of the river. You will see sheeps grazing in the field. The sight looks exactly as if taken out from fairy tale. You will also pass streams and boulders, and finally get to Balu ka Ghera, on the bank of the river. Snow valleys would come in view making your stay more exciting.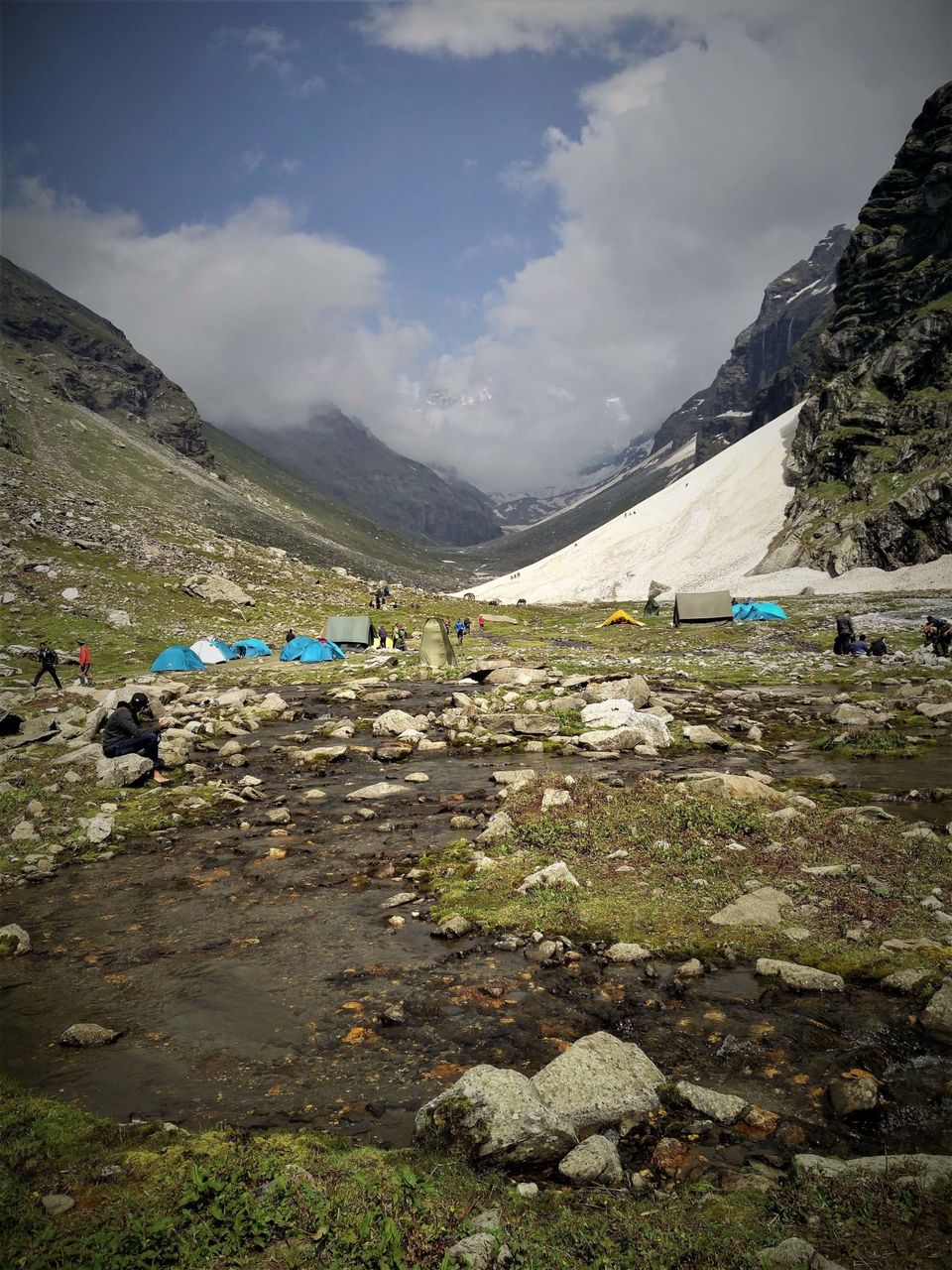 The best place to camp. Indeed, most fascinating and painting like 'haseen vaadiya' I have ever experienced, surrounded by snow valleys and super gang of trekkers.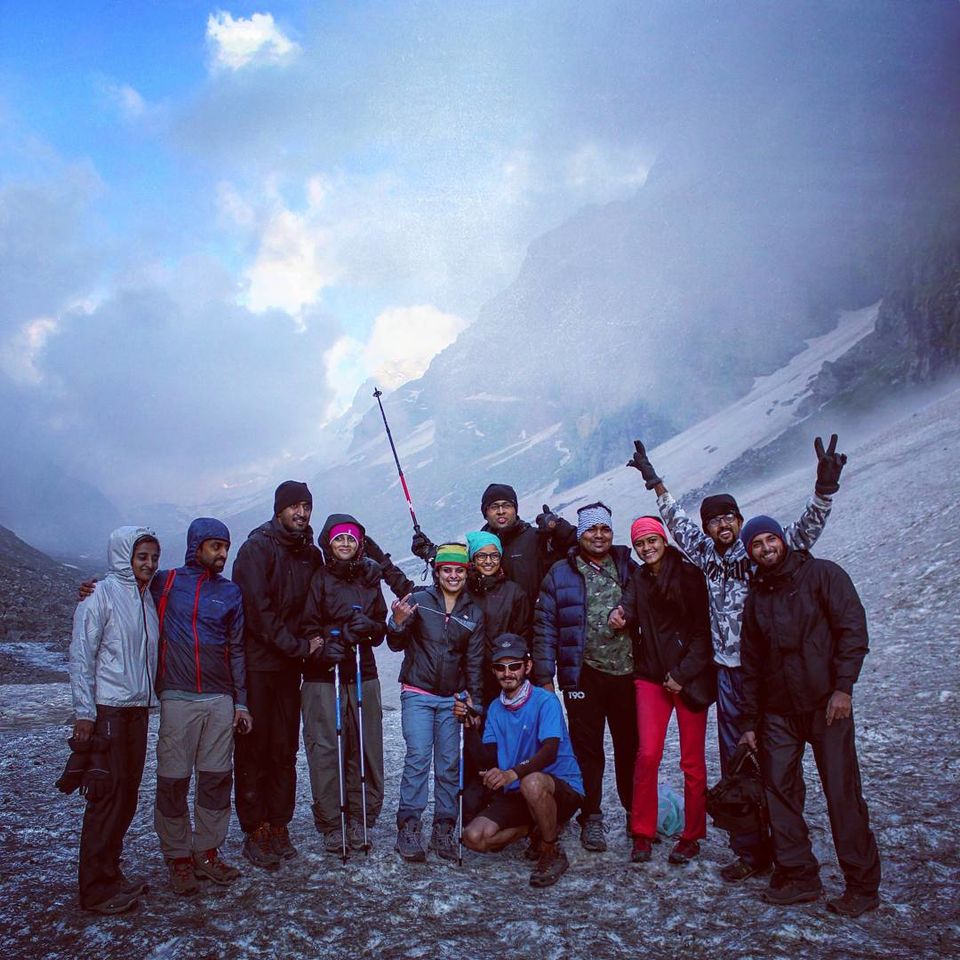 Day 3, Balu Ka Ghera to Siagoru
Today's trek is a little tough and long. The day's trek encompasses 8 hours and distance covered will be around 14 kms. You will have to wear crampons so that you can walk on snow. It can vary slightly depending on the snow condition. Since the snow is not fresh it becomes little difficult to walk on it. this is the only day I offloaded my 10kg bag.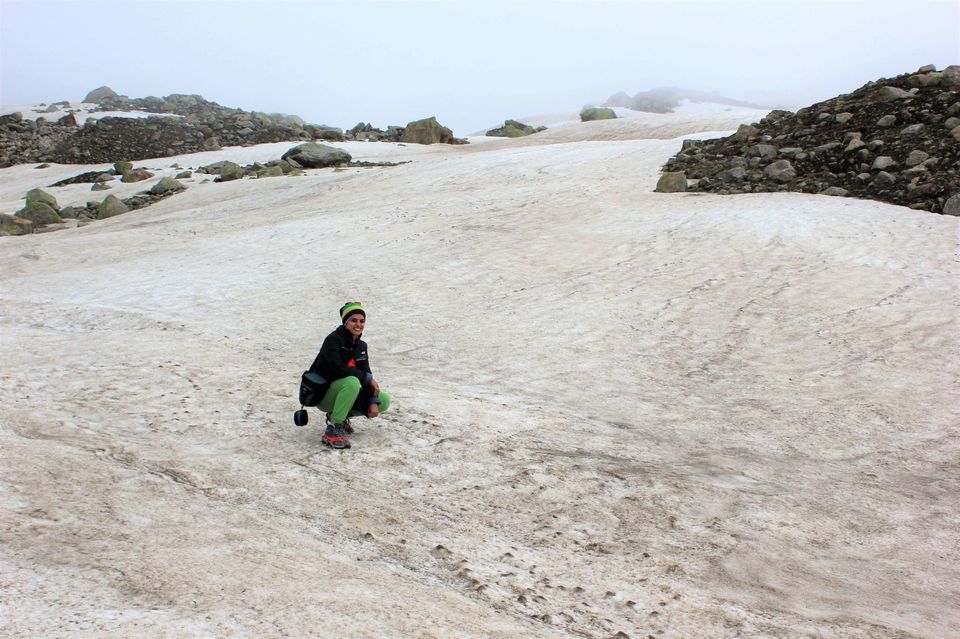 Just when I was about to approach Hampta pass I got to stuck with a grand view of peaks and the world just stopped for me. But I had to go on…☹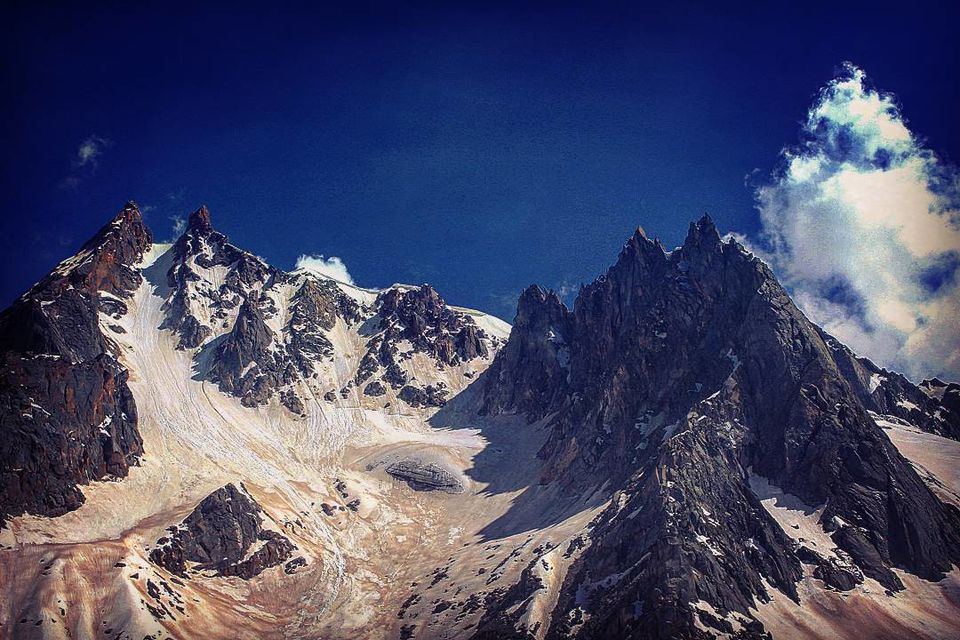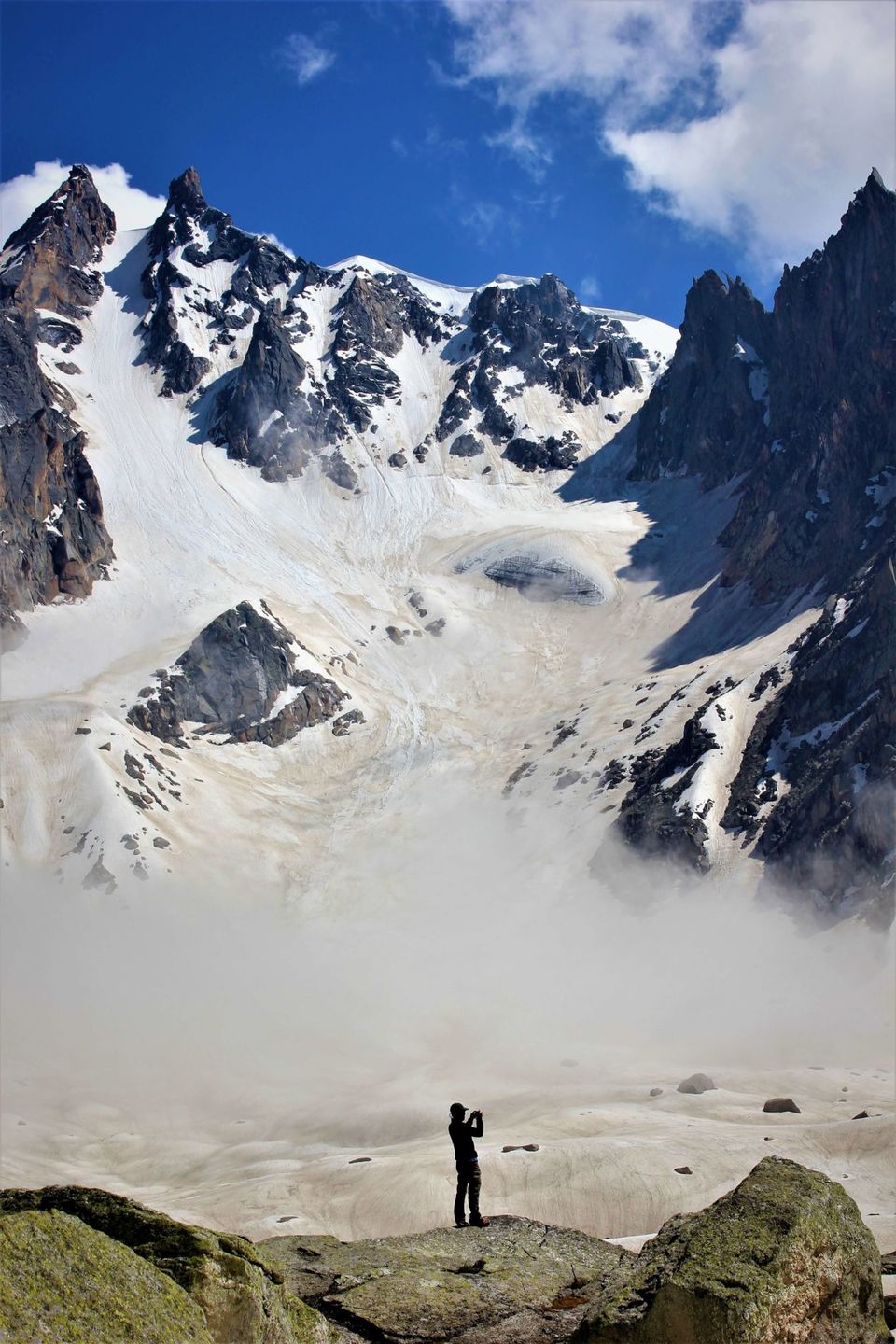 In no time, you are on top of Hampta Pass with breathtaking views that will amaze you.
The climb to Hampta Pass is a vertical one followed by a sharp descent. The best possible way to get down is by sliding down the slope to our camp site in Siagoru.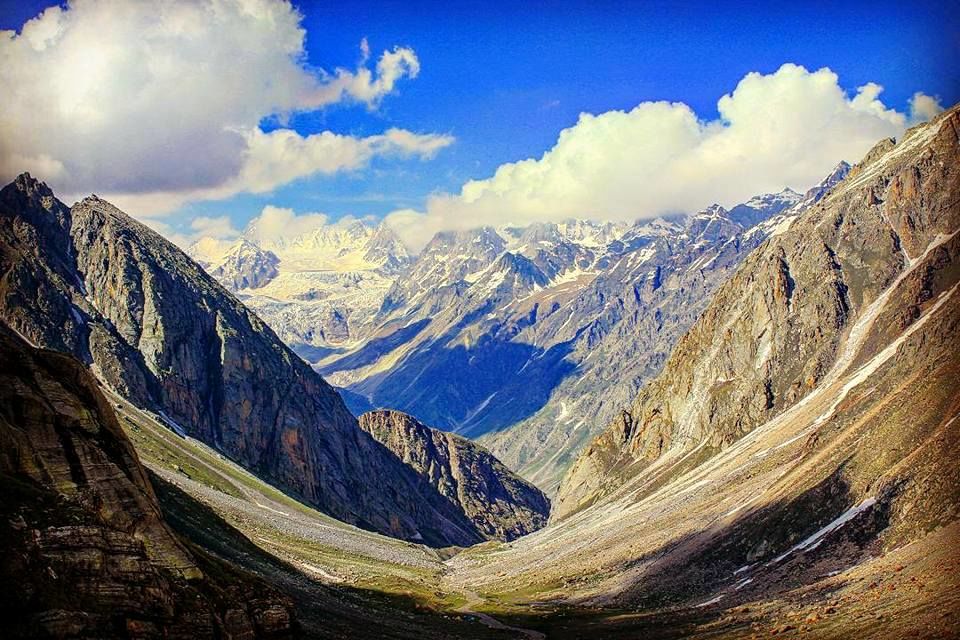 Day 4, Siagoru to Chatru
We started our day with freezing cold river crossing. The river was crystal clear & so fast that it can take you along.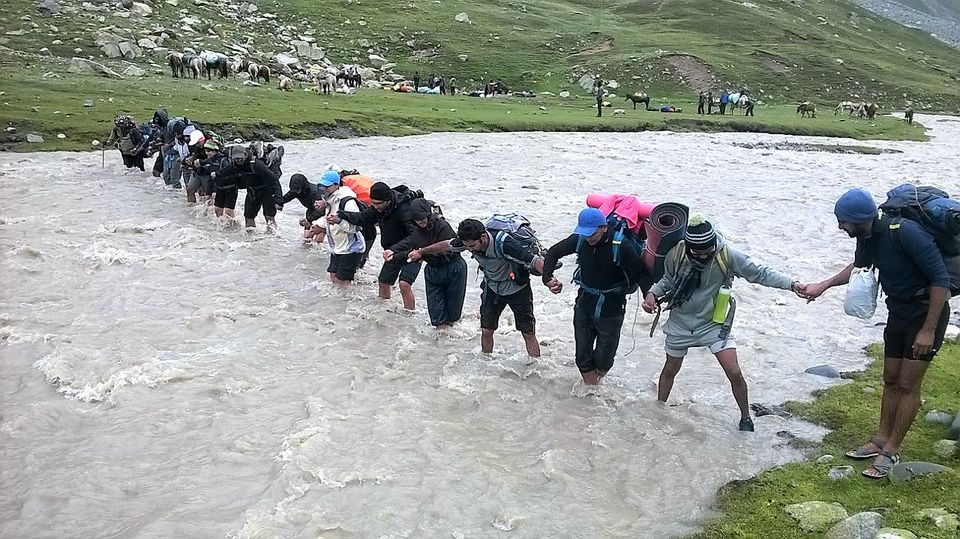 On this day, you will head towards Chatru and it will take approximately 4 hours of easy downhill trek. This is the place that will offer you the most unforgettable views of the valleys of Lahaul and Spiti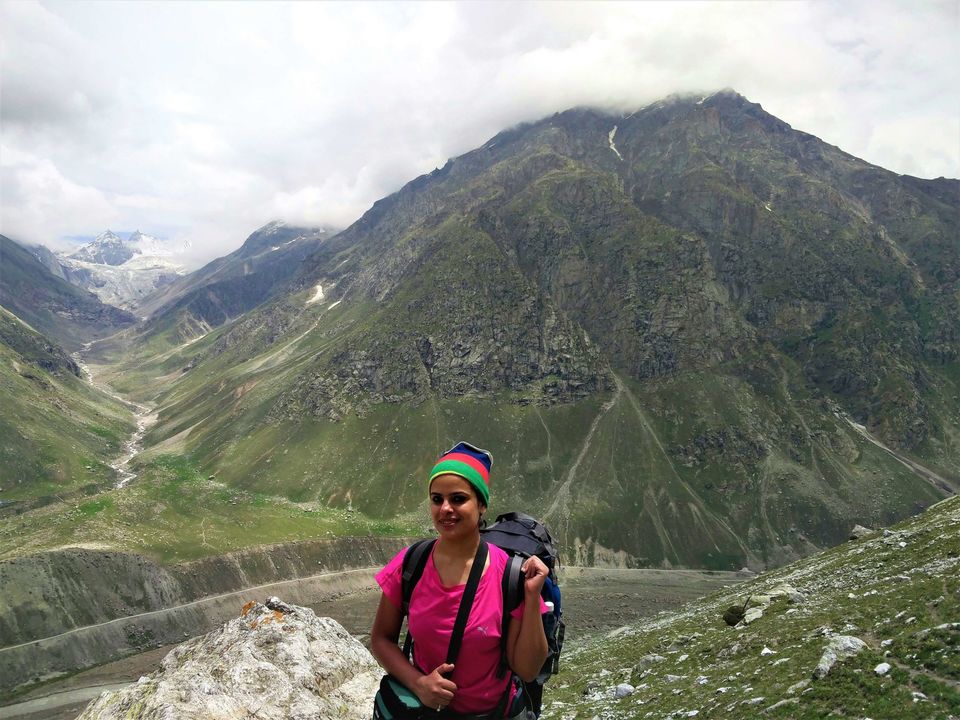 Chatru is the center point for three places, Hampta, Rohtang and Spiti. Our plans for Chandratal Lake proves to be a flop, because of a landslide on the way to the lake. The excursion to Chandratal is purely dependent on weather & road conditions. But we had our own way to enjoy, sitting at the check-post chatting with truck drivers and tourists around.
Day 5, Back to Manali
It is the day when your trekking adventure comes to an end.
In the morning after breakfast we leave for Manali via Rohtang Pass. We start only by 10:30 am —and back to civilization. Had lunch with few who were staying back in Manali. We said our goodbyes and then hit the road back. Here I learnt how like-minded strangers can be friends in a few days only.
A new chapter awaited me the very next hour…
And this is Old Manali... I had prebooked my accomodation at Zostel, 'a perfect backpacker's stay', so headed straight to Manu Temple Road, the part of the town famous for backpackers. This place reminds me of Yeh Jawani hai Deewani... It has a hippie look, with graffiti and wall art and cafes that play Dylan's song throughout the day.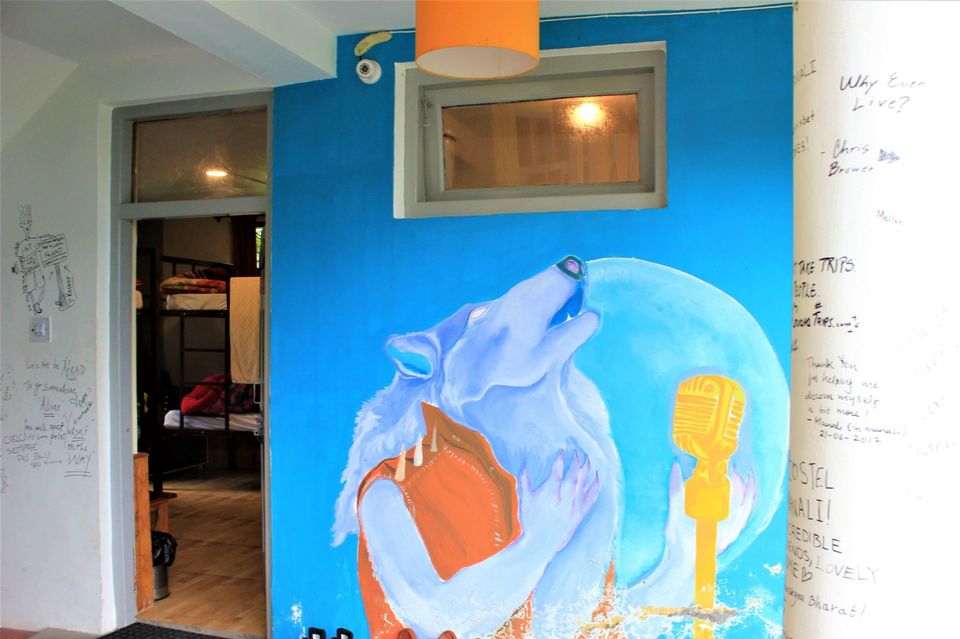 Zostel is surrounded by views of the valley on all sides. With age old European and Israeli cafes dotting its neighborhood. You get to meet a lot of new people, share experiences. If you are a solo traveler then this is the best place you can stay.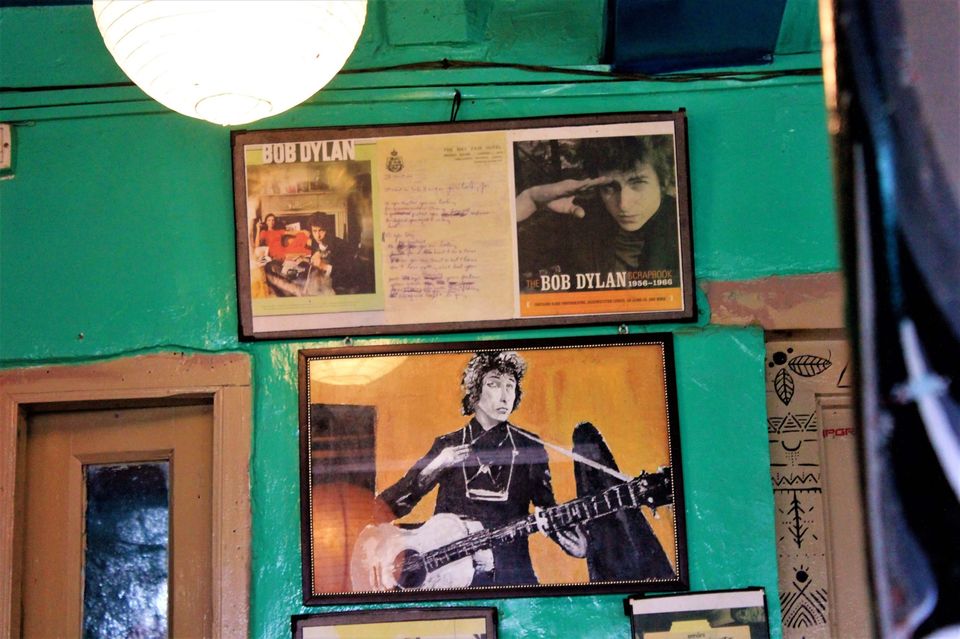 This is my second time in Zostel. Awesome experience. I met nice people there ;) this place gave me a lot of memories... Wish I would have spent one more day to explore more.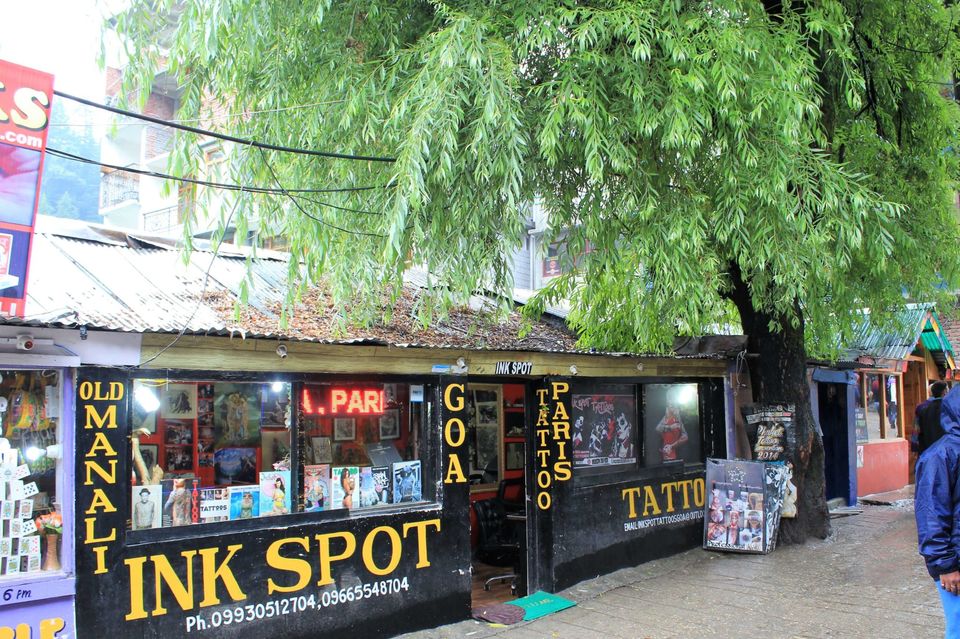 Got the bus at evening from Manali bus stand and reached Delhi next early morning with endless memories and experiences.
Let me plan my next solo trip, you go & check out Hampta...