Keywords: Hitchhiking, Vikarabad - Anantagiri hills, View point, Kotipalli, Camping, Kayaking
It was almost two years back Including Tripoto, I came to know about the concept of Hitchhiking through my guests from couch surfing whom I have hosted.
With my basic knowledge and the tips for Hitchhiking I have learned from my couch surfing guests, I have finally set myself to hitchhike to forest area located about 75km from my residence at Lingampally Hyderabad.
It was four in the morning, woke-up and got ready by 0500Hrs, along with me my 5lts cotton bag stuffed with 2buns + one biscuit pack + 1lts Aluminium water bottle(Decathlon) + Hat + Sunglasses + Scribbling book & pen and 7 pocket Vest(Decathlon). I left my ATM card and carried Rs300(for worst condition)
It was dawn, the street lights burning with night fuel, I started walking down the street, roaring sound from the heavy vehicle's, passenger's alighting from there travel buses, aroma from the road side tea stalls, walking all the way to reach the location. When choosing to Hitchhike make you are at a line of sight minimum by 20 to 25mts.
As it was my first time hitchhiking I was so nerves in asking the lift, the clock was advancing still I am not attempting to ask for a 'Lift Pleaseeeeeee', as the dawn was cracking down all of a sudden I raised my left hand, closing all the fingers expect thumb finger showing up to the sky and weaving my hand resembling 'Lift Pleaseeeeeee'. It's almost 45minutes past nobody was stopping, trust me I was almost in a state of mind that I would not get the lift that easy, though I looked decent professional traveller. Slowly a two wheeler wearing a helmet approached me saying were I need to go, my immediate answer to him Thank you... Thanks for stopping... I am on my way to anantagiri hills located at Vikarabad, he said me to get on and that's how my first lift of my trip started. I have changed a dozen plus two wheelers, five Vans and one 12-tier Lorry during the entire 167km circuit.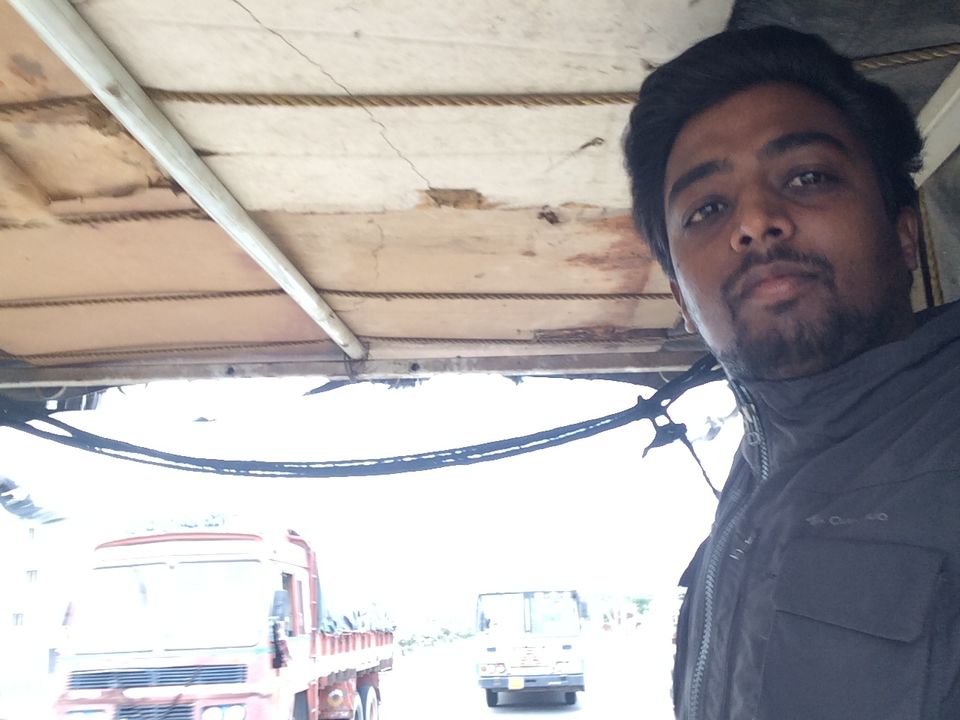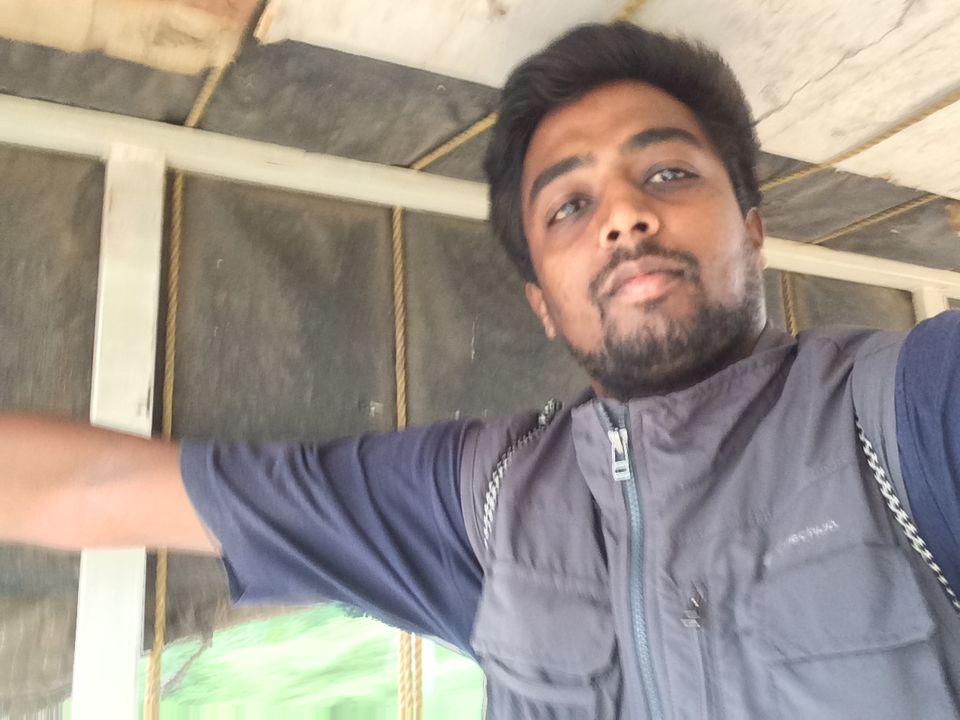 It's around 1030hrs by the time I reached to my first destination Anantagiri hills. Irrespective of the religious beliefs, it's worth in visiting Anantha Padmanabha swamy temple, It's a very narrow entrance at a time only once person can pass through it. It's like as if you were entering into the cave, and that's were the articulated idols of the lord can be seen.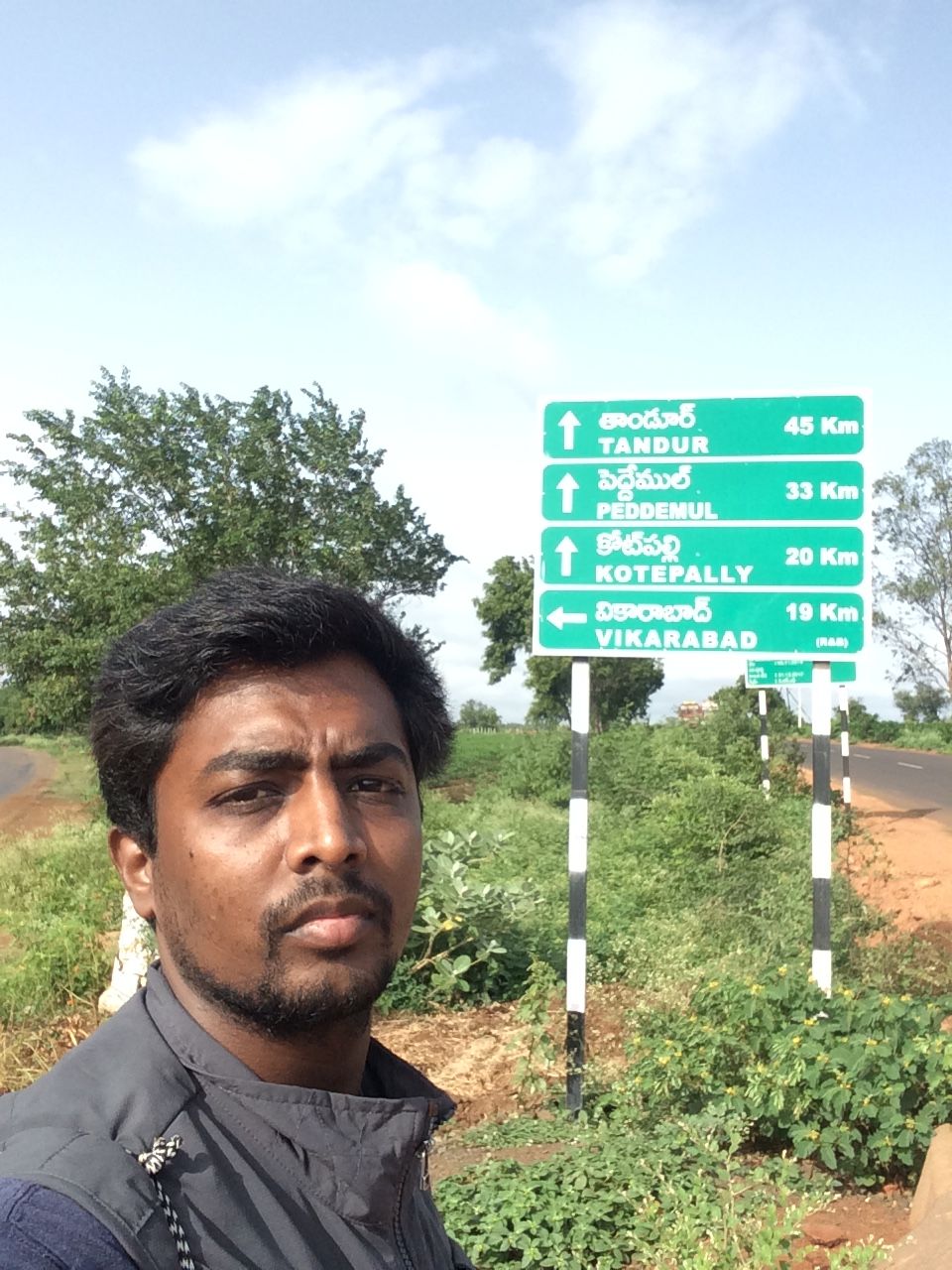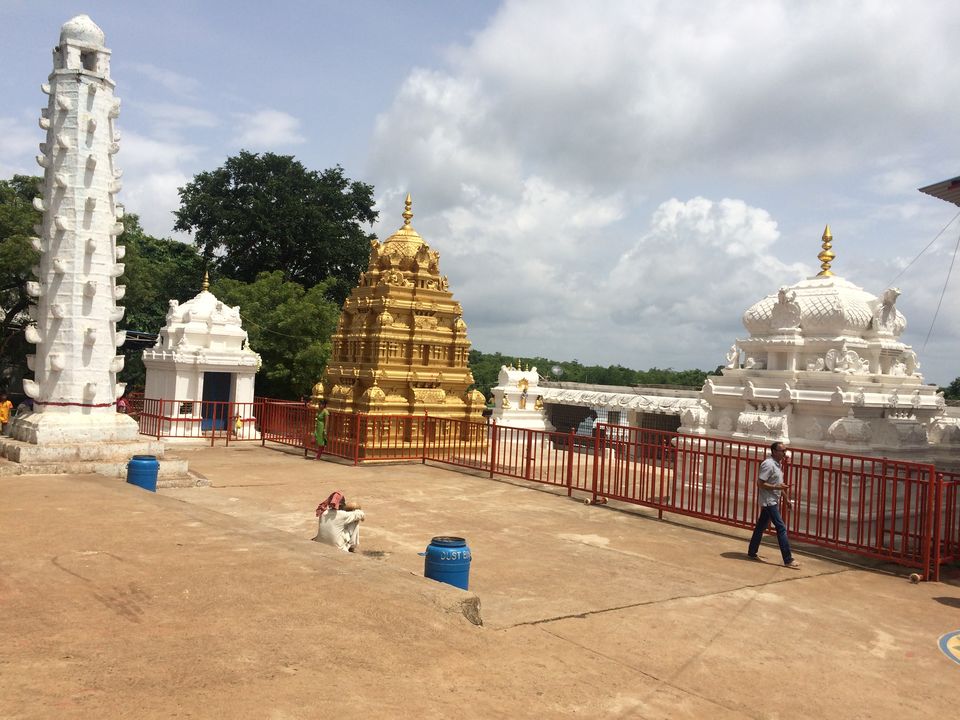 From the inputs I have gathered from the local people I have hitchhiked to my next destination around 2 to 3km. It was a beautiful view point of the forest area and the small small village down to it. I had meet the forest guard introduced myself and further discussed with him. He was eager to know about my interest in doing so, I have brief him the way I travel meet the local peoples, know their cultures and tradition's. The forest was mostly populated with Deer's, Wild boars and birds says the forest guard. He understood my passion and informed me the vicinity places among them Kotipalli project is famous for camping and kayaking he added. As the time is stipulated for me I could not go to kotipalli project.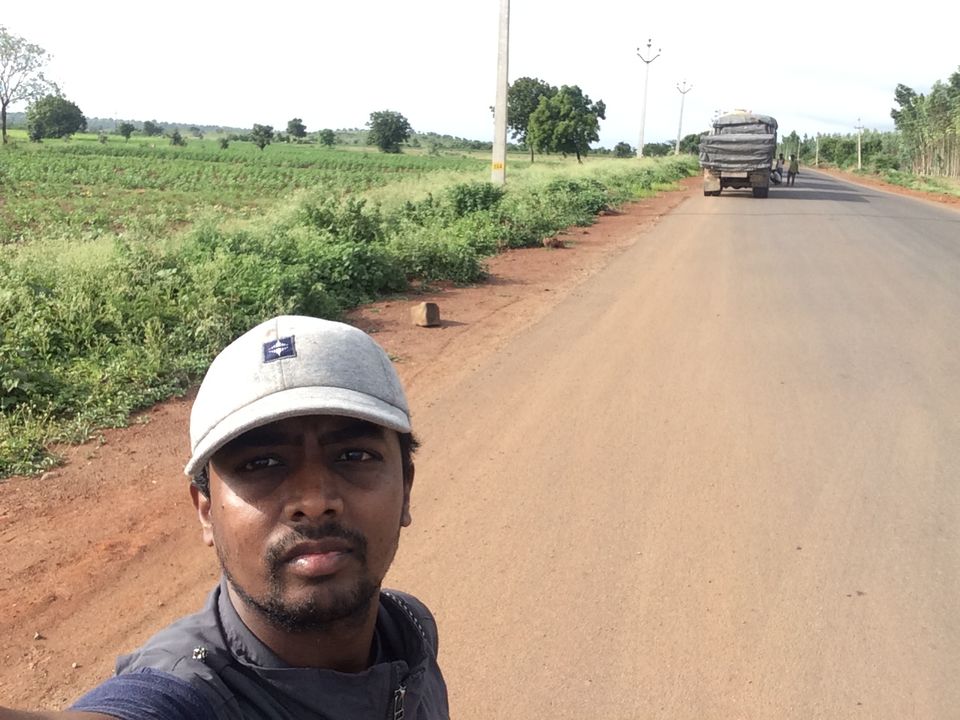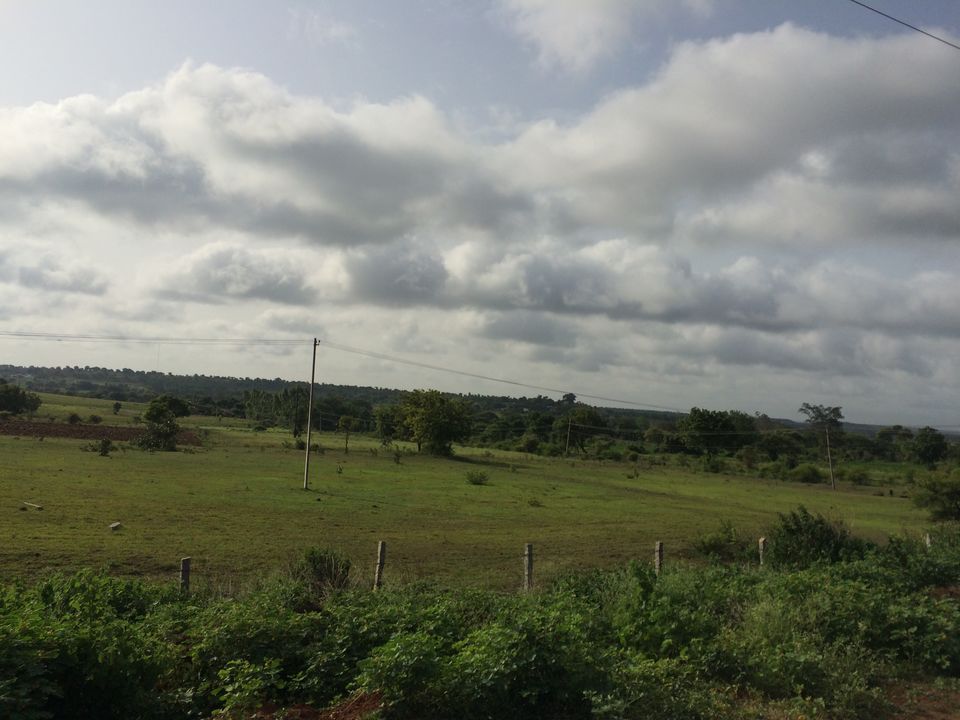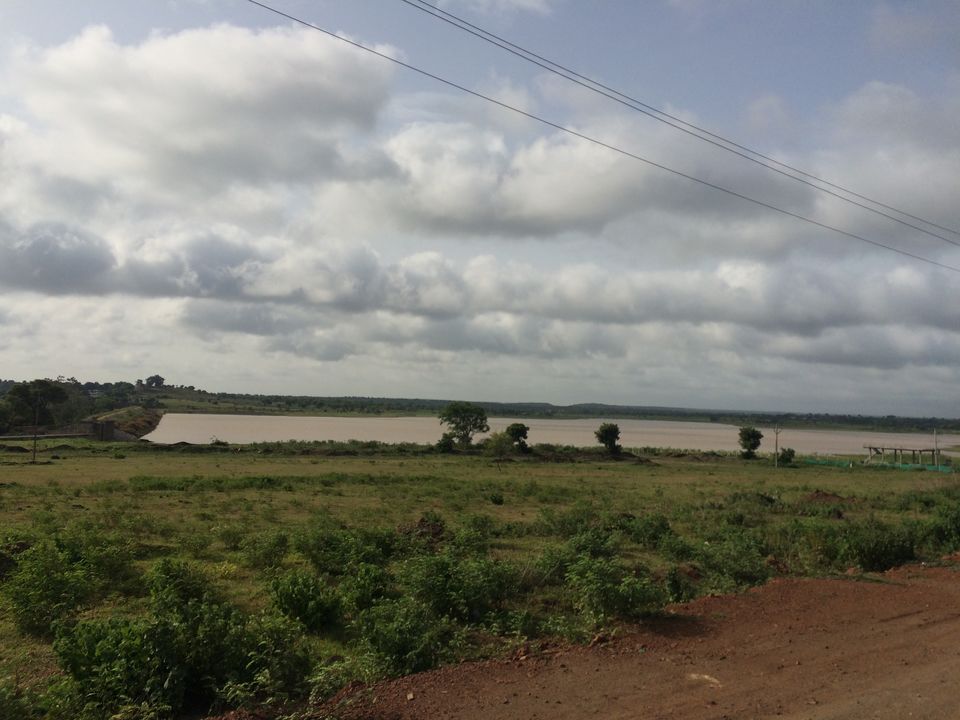 Form here I hitchhiked through a Van to a small village named Kerelli, I could able to enjoy the beautiful landscapes, hilly roads, and the glimpses of the nature. While descending towards kerelli, I could see a group of B'Twin bi-cycles lined up, they can be rented to cycle through the un-prohibited forest areas. I got down at Kerelli, from here I am supposed to go to Bugga another small village. I always wish to keep myself away from the tourist places and go to non-tourist places and be as close as possible to the nature.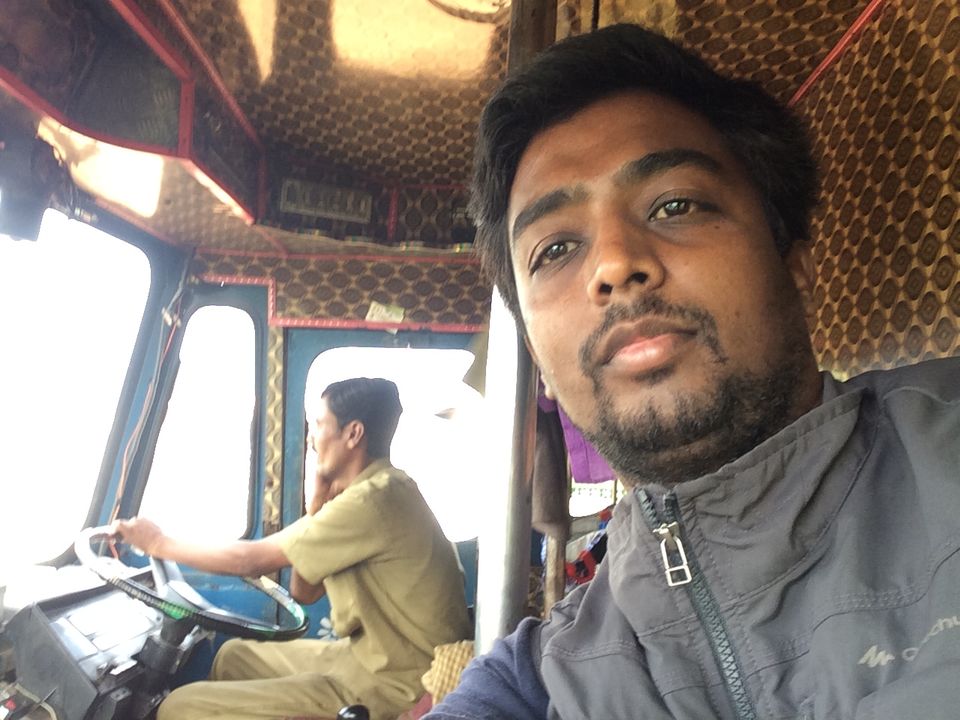 Waiting waiting waiting more that 45minutes as its very thinly populated I could not get the lift, though few lorries and cars were passing though me there didn't stop. On the other hand, its noon and sunny, then a fully loaded van appeared and driver slowed down and asked me where I need to go, I replied 'Bugga', he said to get in, during my entire trip he was peculiar driver, with darkish skin tone, dressed in a Kaki coloured kurtha pyjama, long beard, mouth fully stuffed with gutka, he further started discussion with me what I do etc etc. and fallowed by general conversation. It was small 30ft road approx. the van was wobbling, curvy, up & down roads, 360 degrees' agricultural fields, dense green hills, tiny villages, smoke coming from the small huts, as our conversation continued it took a turn to our current political affairs and the van drivers explains how it hampered their day to day life, we crossed Bugga and unknowingly looped back to Vikarabad.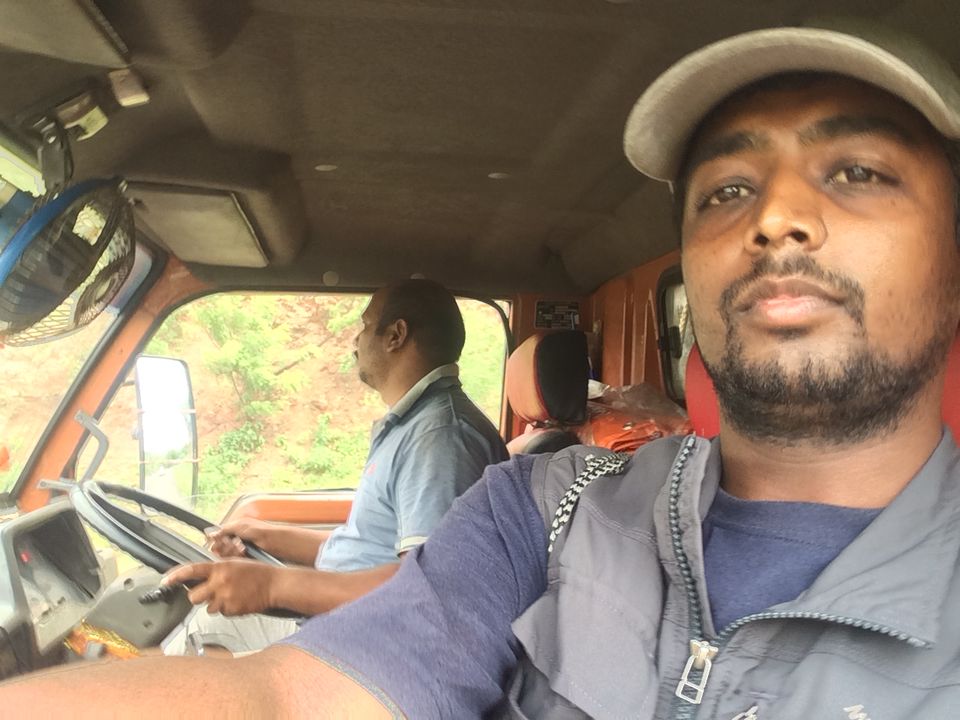 1400Hrs I reached to vikarabad sunny & cloudy climate, en route to shankarpalli by palle velugu bus it was fully crowded, it was raining I had deep nab, from shankarpalii hitchhiked till Bhanur, the climate was hot, I am also tired, as entered into city I took local bus to patancheru and share auto to Lingampally. I have spent Rs59 in travelling 167Km. I have experimented my ability with the time I had there by adding Hitchhiking skill to my travel diary.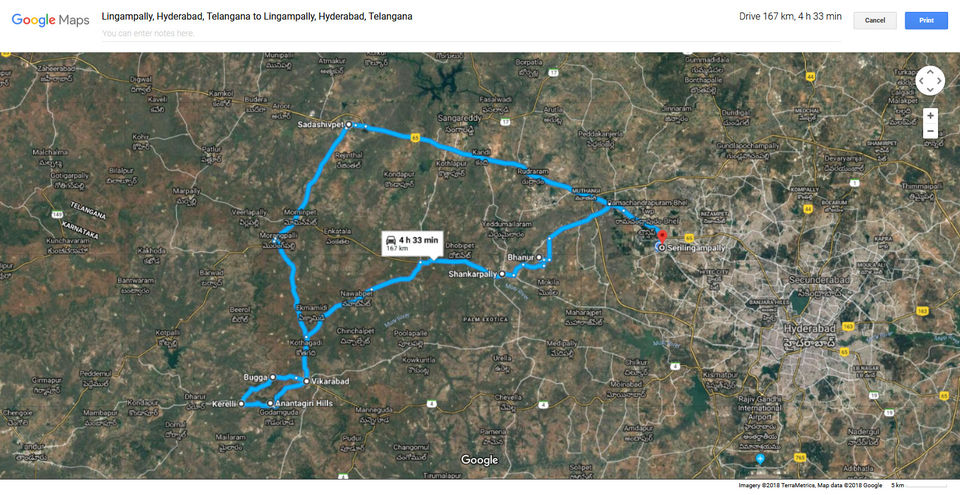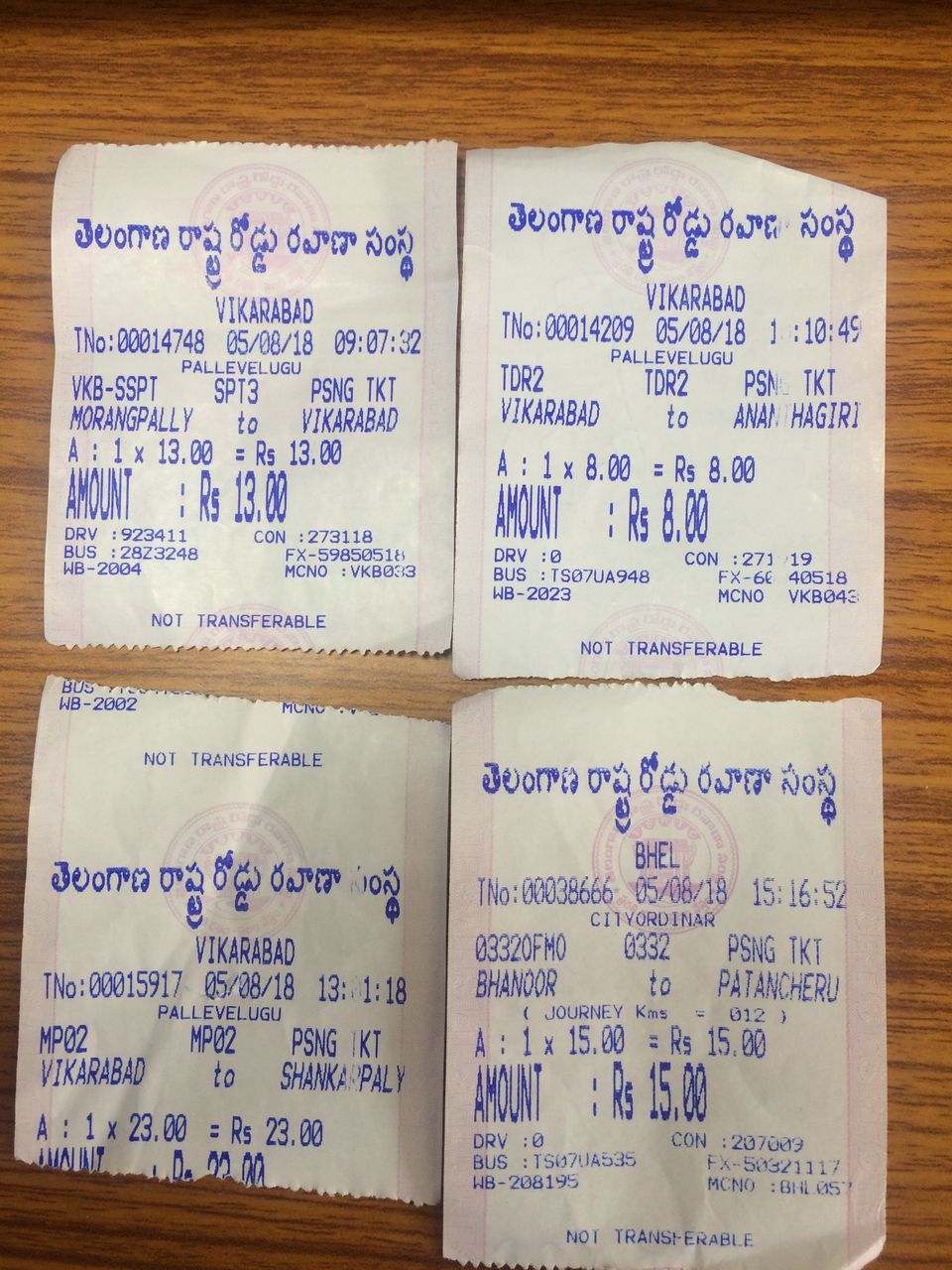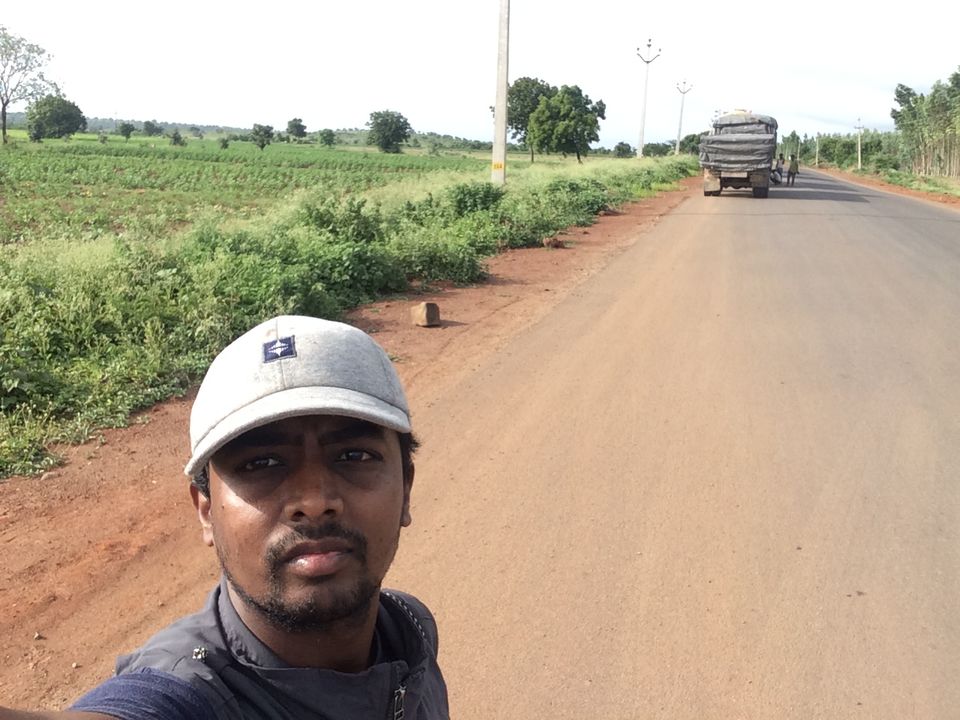 Open for your comments, views and suggestions….