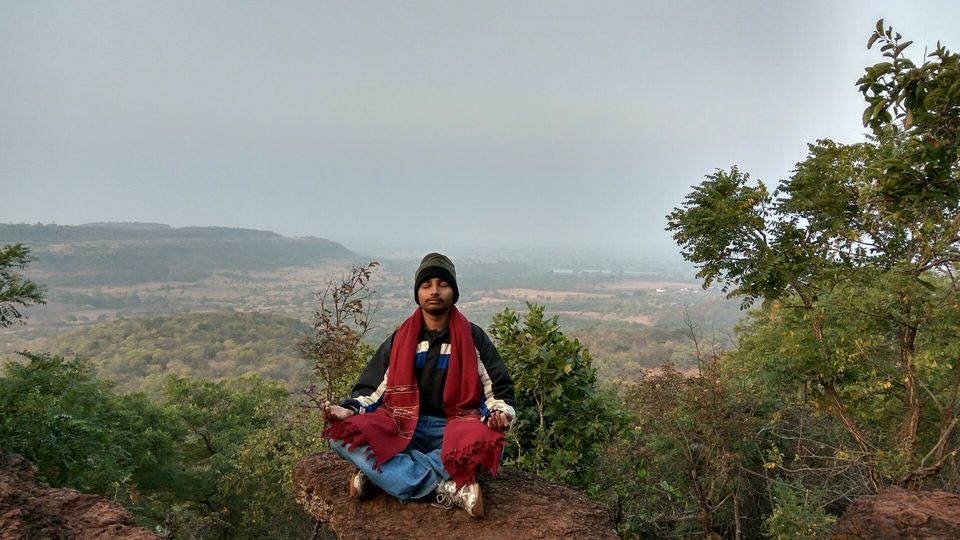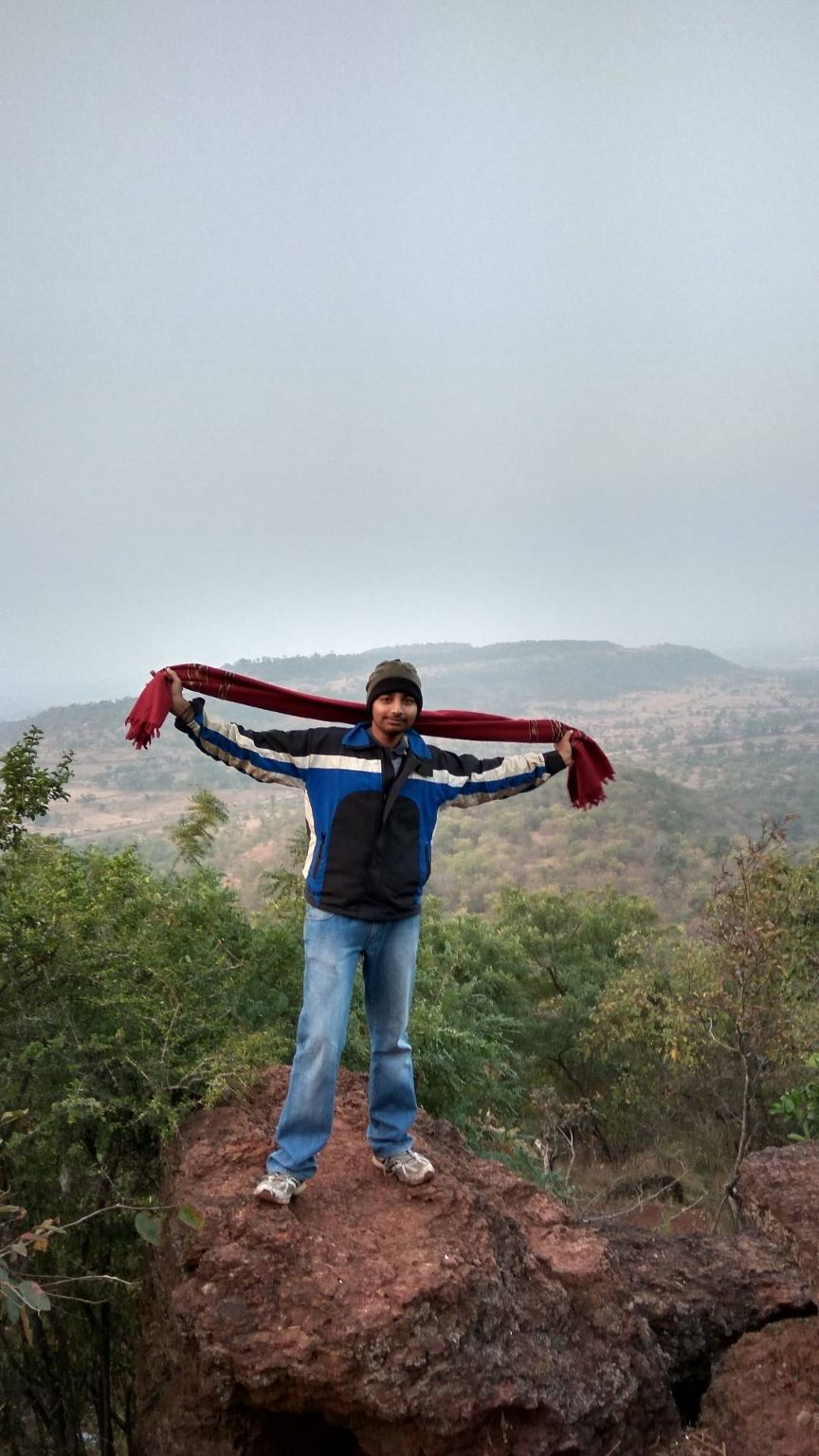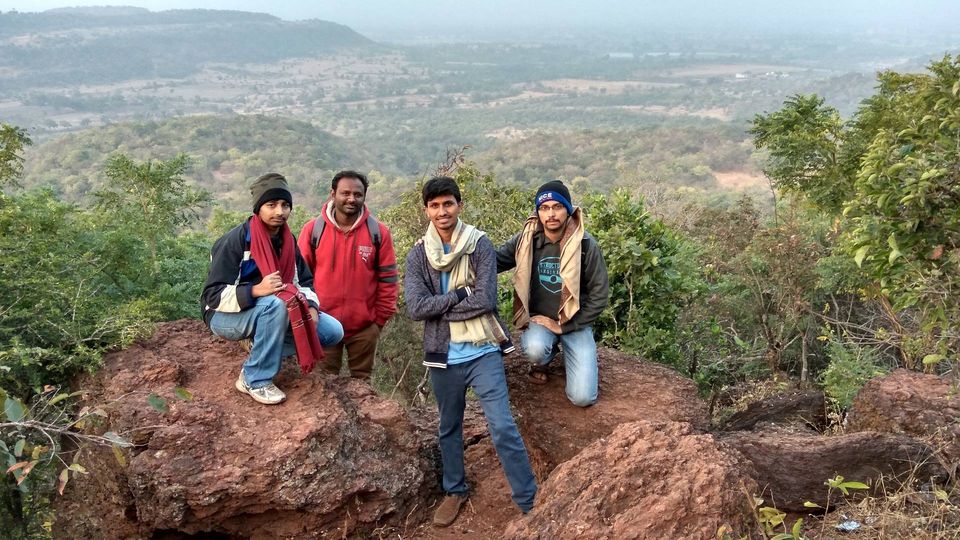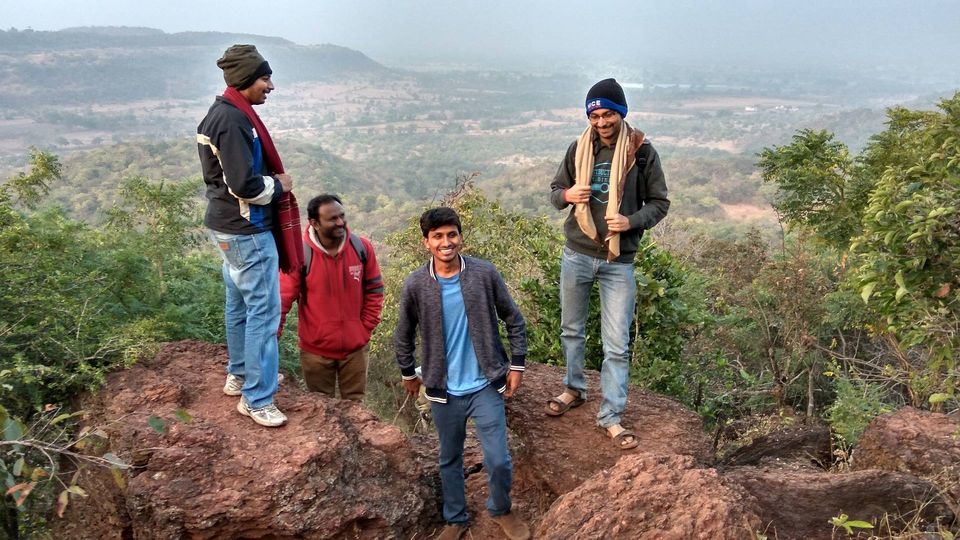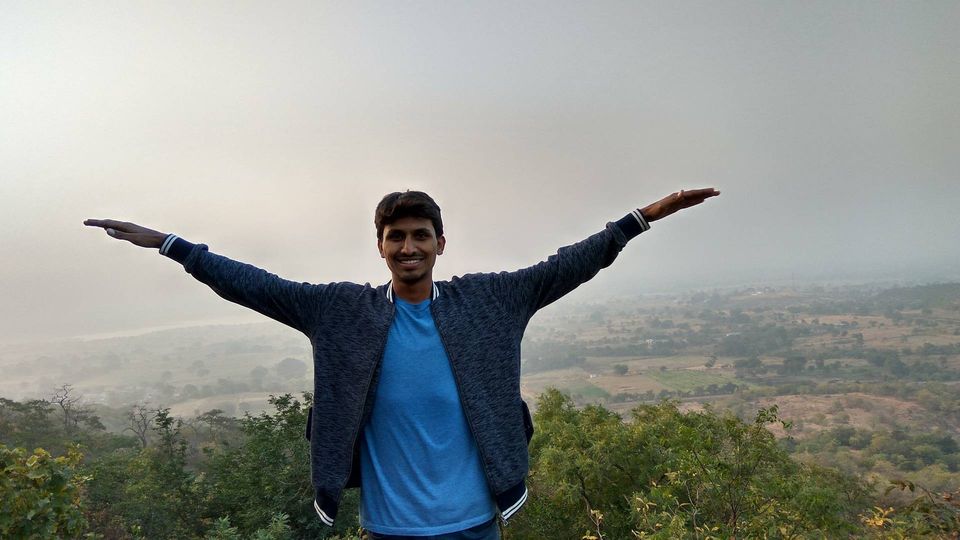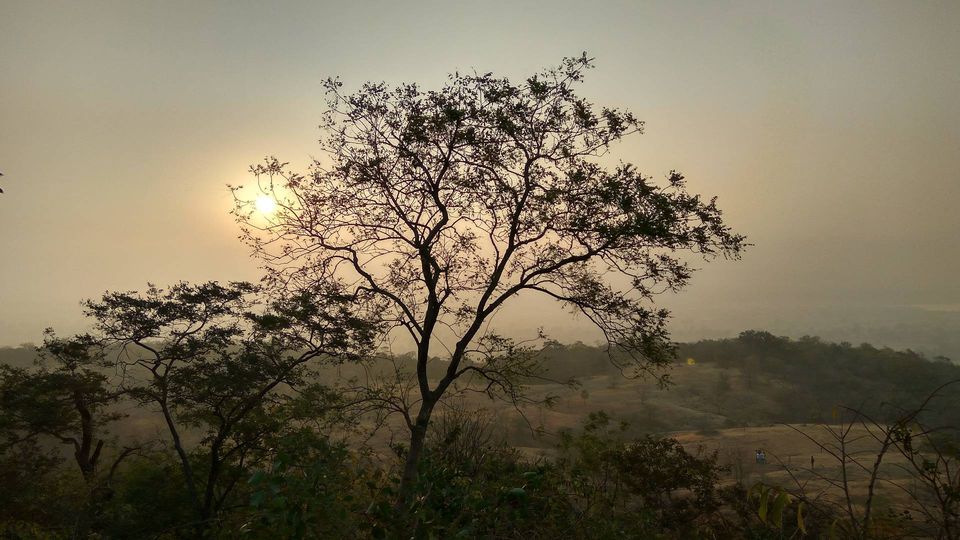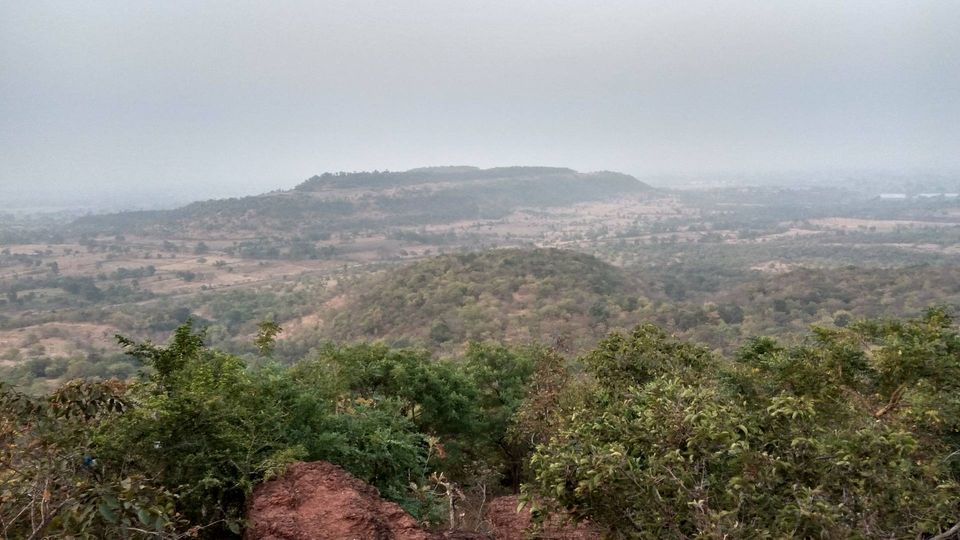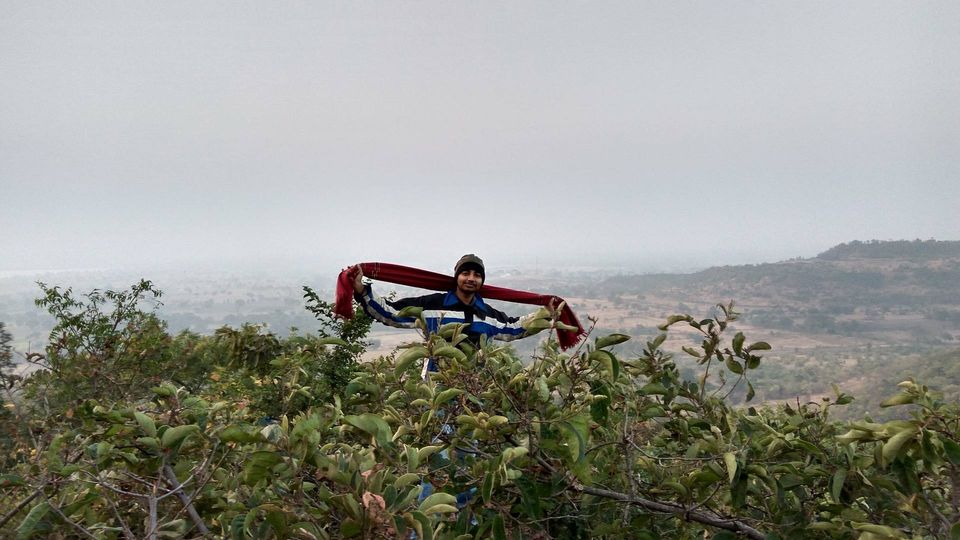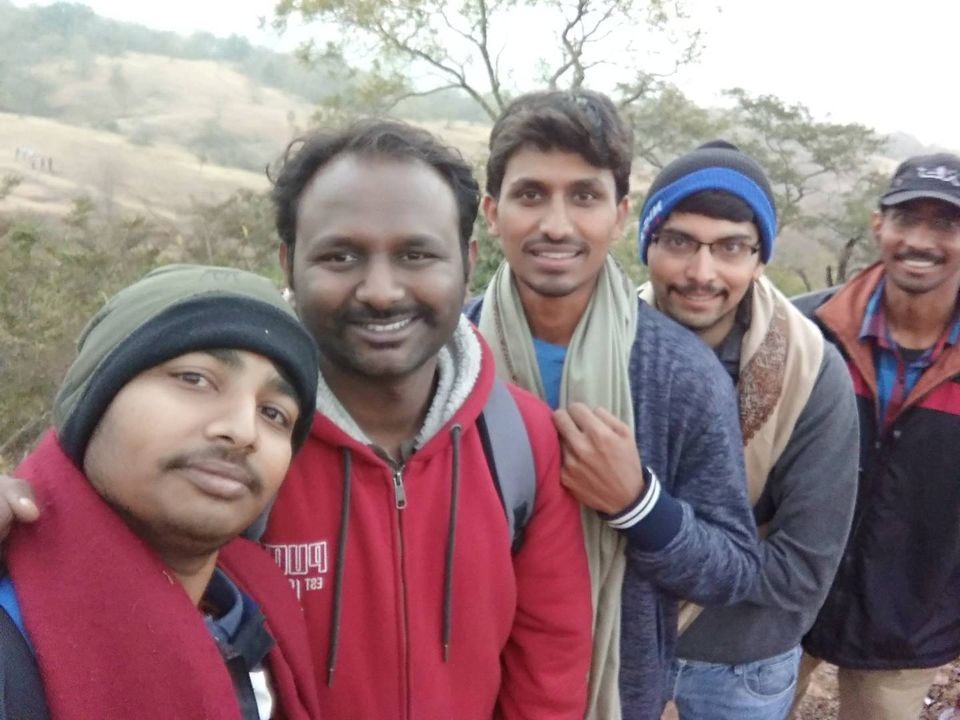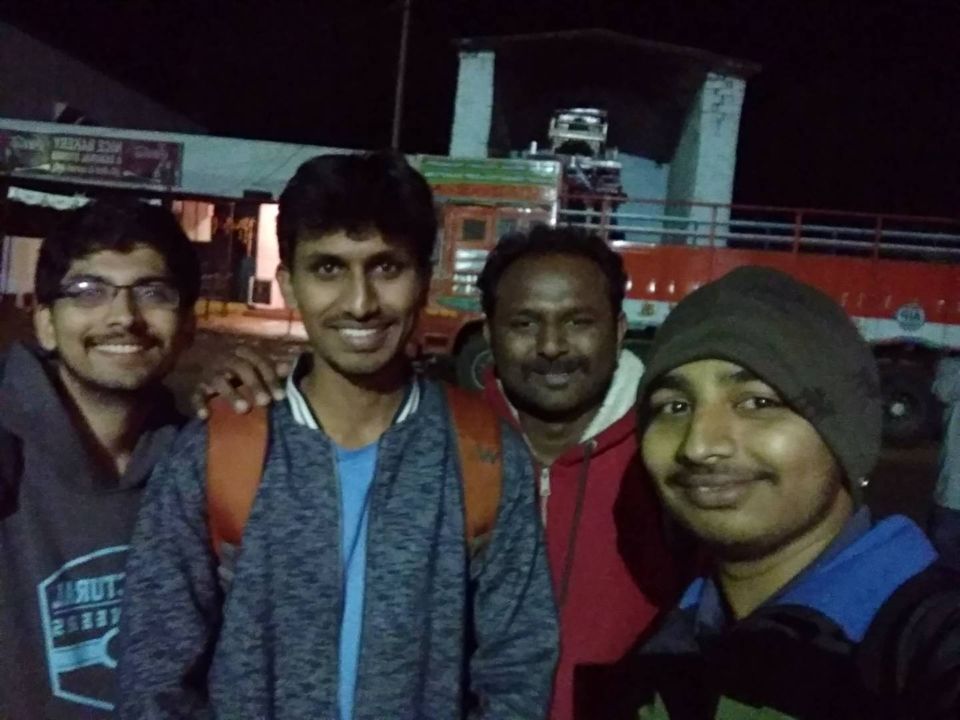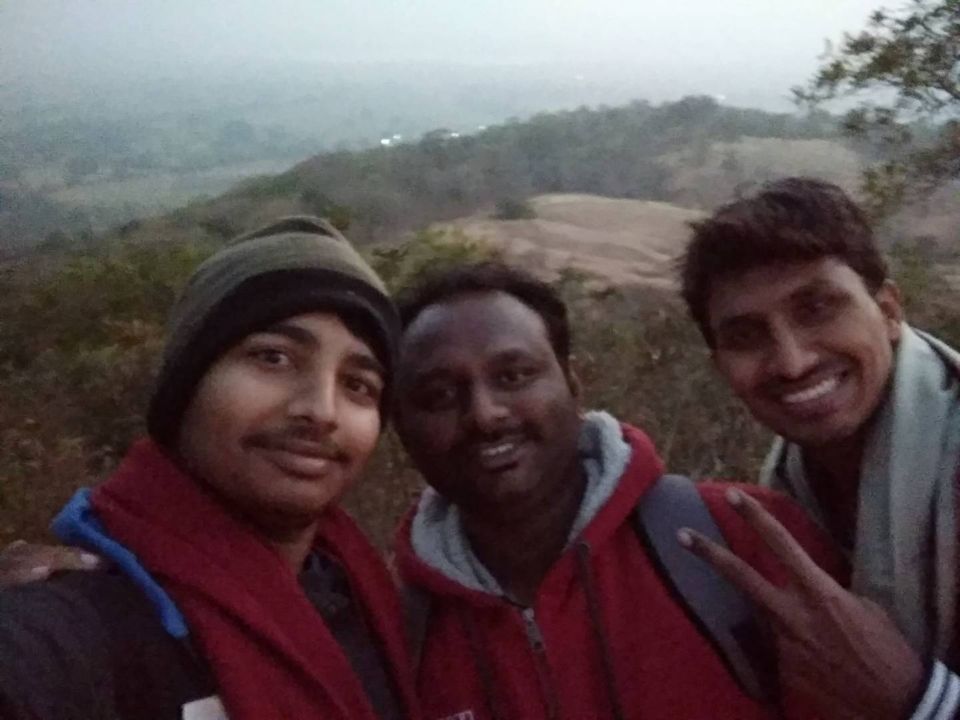 We were working in Hyderabad n we wanted to celebrate New Year of 2017 in a off the beat location. And, we were suggested to go trekking to Anantagiri Hills by Google uncle. So, immediately after Saturday working hours, we took the train to Vikarabad and reached it by 10.30 PM. We had our dinner in of the dhabas and kept waiting for some or the other way to reach the destination which was 11km away and time was approaching to celebrate New Year...from Gods grace, we found an auto which dropped us to the Narasimha temple which is located on the hills at around 11.45PM.. there were already quite a few people making fire camps n dancing to dj...At sharp 12:00 the power on the hill went off and all the lights were turned off...n we all screamed in the darkness "Happy New Year" n immediately there was power n lights were turned on...It marked the beginning of our New Year in 2017....
We too gathered some dry sticks, n put on fire to overcome the cold on top of the hills, then around 2.30AM decided to take a short nap in the bus stop n did so...We got up at 4.30, freshened up n went searching for a sunrise point..Which we ultimately found after some troubles...We waited for the Sun to rise on that special day, which would mark the beginning of 2017...
After that, took darshana of Narasimha temple, asked for nearby places to an autowala, who took us to a Shiva temple where there was a small kalyani.
We took a holy dip there n paid our Pranams to Lord Shiva, n returned back to Vikarabad...n from there to Hyderabad late in the evening...
Thanks to Ashish, Indhu n Vinayak for accompanying me in celebrating one of the most amazing new year eves of my life...