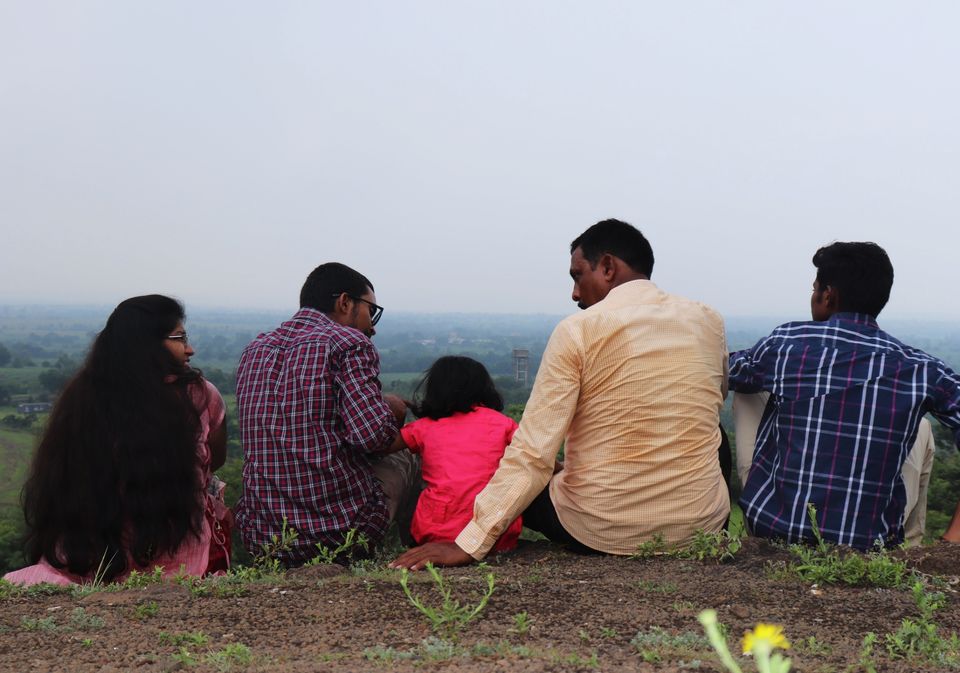 I love monsoons. It is the best time of the year for a nature-lover when there is a lot of greenery around and flowers blossoming happily. One could just get lost hearing the rhythm and patter of the rain for long hours, and the smell of the earth is so refreshing that one would not want to come out of that bubble of nature and it's deep thoughts.
I stay in Hyderabad which is far away from hills, lakes or any kind of forest. Like an oasis in a desert, Hyderabad has Ananthagiri hills in Vikarabad, near it, which is a great place to visit in monsoons. This time, I decided I would go there with my family, and cousins as it has a pretty easy hike which could be easily done by my grandma and my 5 year old cousin.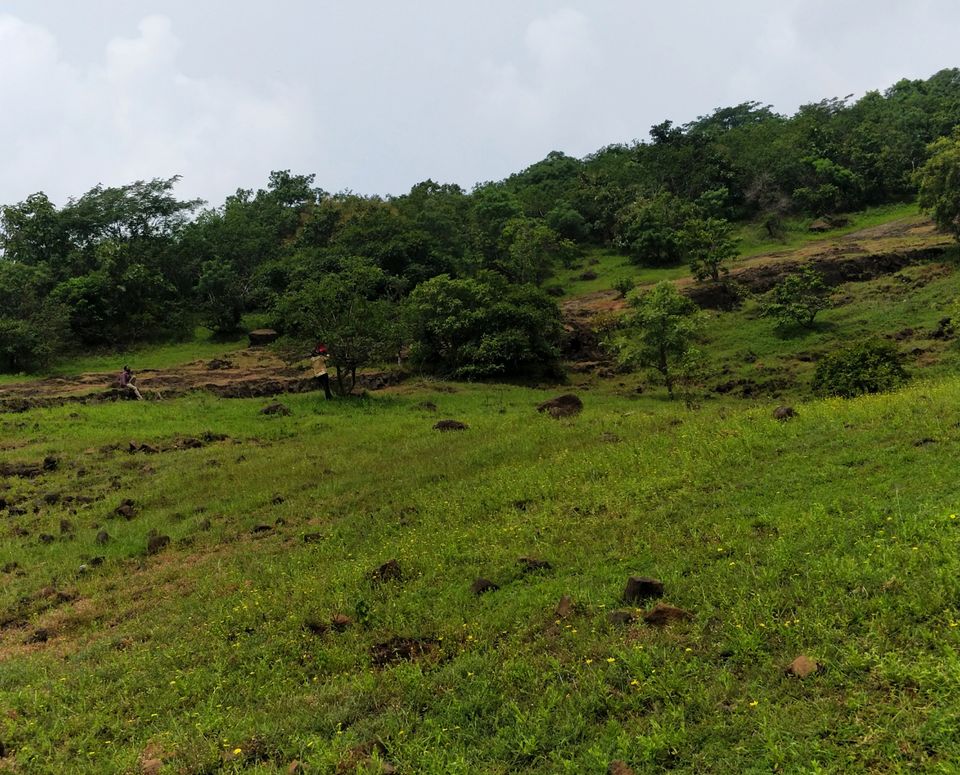 It was just a one day trip. We had our own vehicle for ten people, packed some food and started off at 9 in the morning. It was almost a two hour drive from our place. It started drizzling while we were on our way. Sitting by the window, listening to Bollywood songs, feeling the cool breezes on our faces gave a high to everyone.
We reached the temple, Ananthapadmanabha swamy temple of Lord Vishnu. We sat in the temple for sometime and experienced it's serenity. There has to be a temple in every trip I go with my Ammama and I can't avoid that.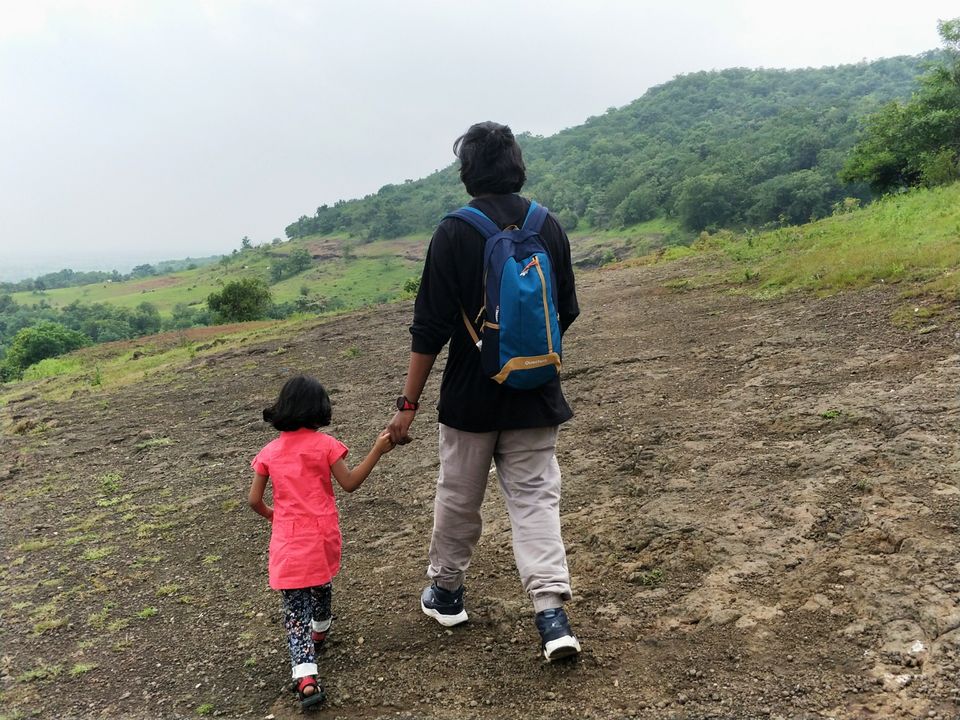 Next, we hiked in the hills. Hiking in hills is so much fun when you have kids in your group. We had our 5 year old cousin, Suhasya and it was her first hike. Her excitement to hike and her curiosity in surrounding plants and nature reminded us that there is still a child in us, we need to get it out to live life fully. After reaching the top point, we sat there, had a great panoramic view of the hills and village surrounding it. Sitting at the top, talking, chitchatting with the cousins was so enduring and refreshing. The climate was perfect, and it didn't rain while we hiked, thereby helping us to have a great hike.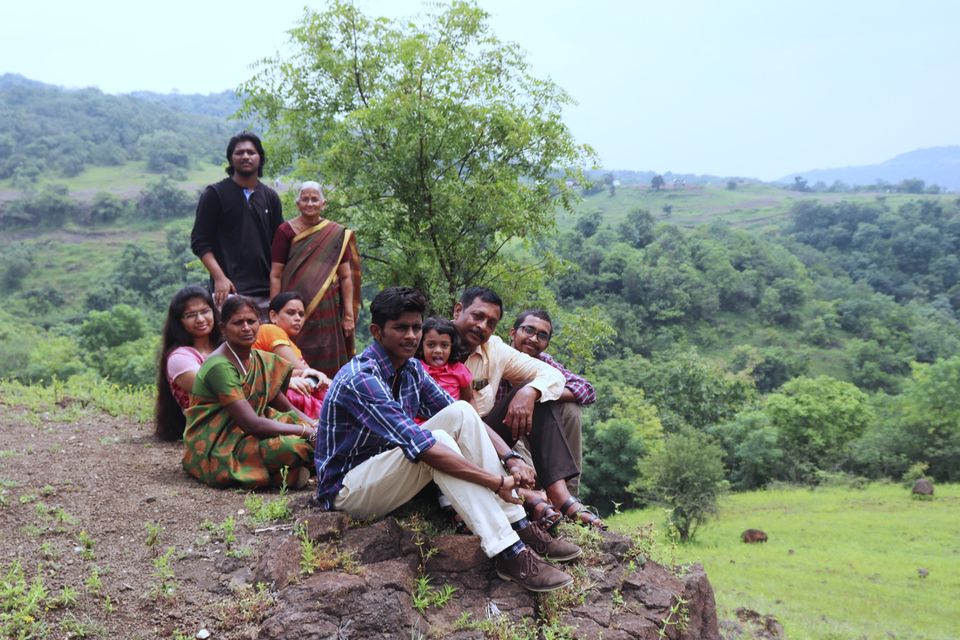 We took pictures, played with butterflies, made Suhasya climb the trees, scaring her all the time. Spent almost 2-3 hrs there and came back to the temple to have lunch. Sitting under a banyan tree on large mat, eating the home cooked food which we carried with us, made us feel nostalgic about our childhood in grandma's village, where the whole family spent time eating together, and chitchatting, taking a nap under the huge tree.
We relaxed under the tree for some time and left the place by 4pm. In the end, while we were on the road going through the canopy of the trees, a banyan tree with huge and long hanging roots attracted my uncle so much. That's it, the child in him came out, he stopped the vehicle, stepped out and started swinging on those roots to and fro. We stopped him initially, laughed at him, then finally joined him in the fun, just swinging over the long formed roots and reliving our childhood.