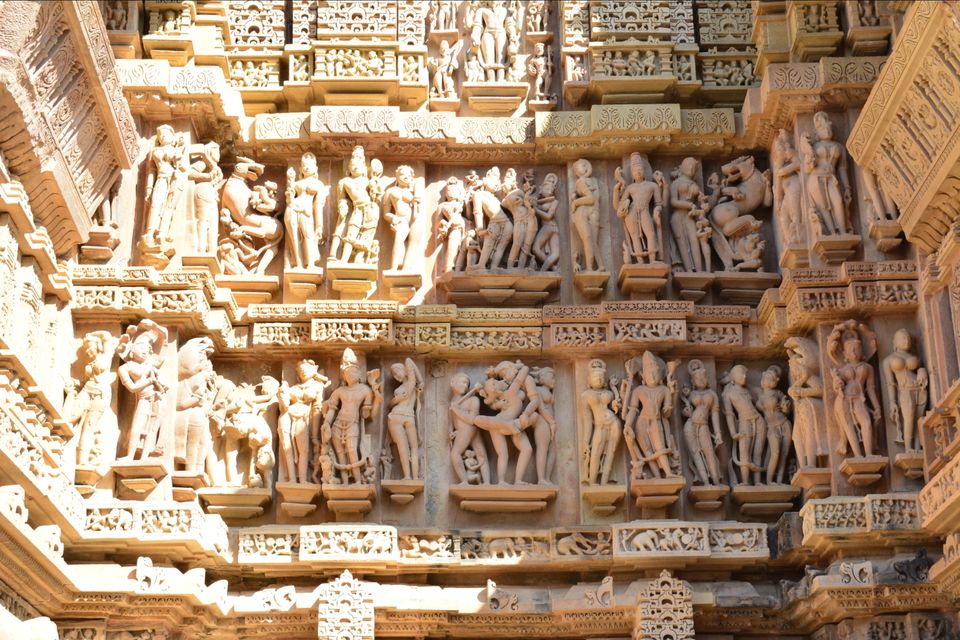 The next day was amazing as I got to spend my own time exploring the south Eastern temple complex! In the afternoon, I planned to visit an unusual destination just 25km away from Khajuraho- Raneh Falls.
Raneh falls are one of the beautiful sights in rainy season. The fall is on the River Ken which flows through a cluster of volcanic rocks. You can see 4 types of rocks and differentiate them according to their colour! The backwaters have crocodiles in them. But you have to reach too early in the morning to witness them soaking in the vitamin D.
The return journey to Jabalpur was in haste. Since there are no frequent direct buses linked to major cities in Madhya Pradesh, you have to rely on the local transport which takes halts way too many times. Fortunately I reached before time to Satna for my train to Jabalpur.
So, with Rs. 3000/- and a side of strong luck, I managed to survive for 3 days and that made a bangon start to my 2018!
Khajuraho will always be special and near to my heart!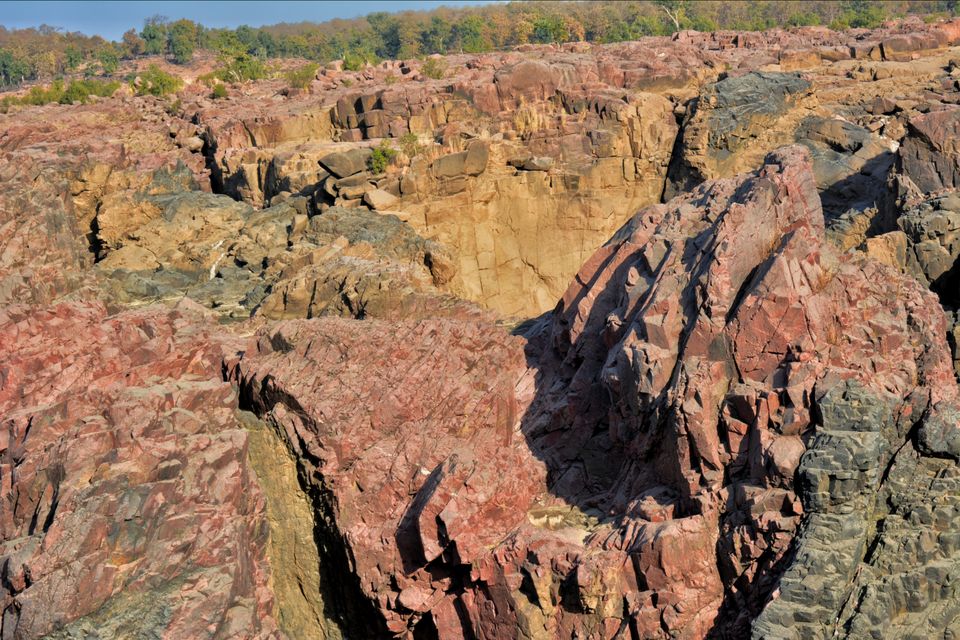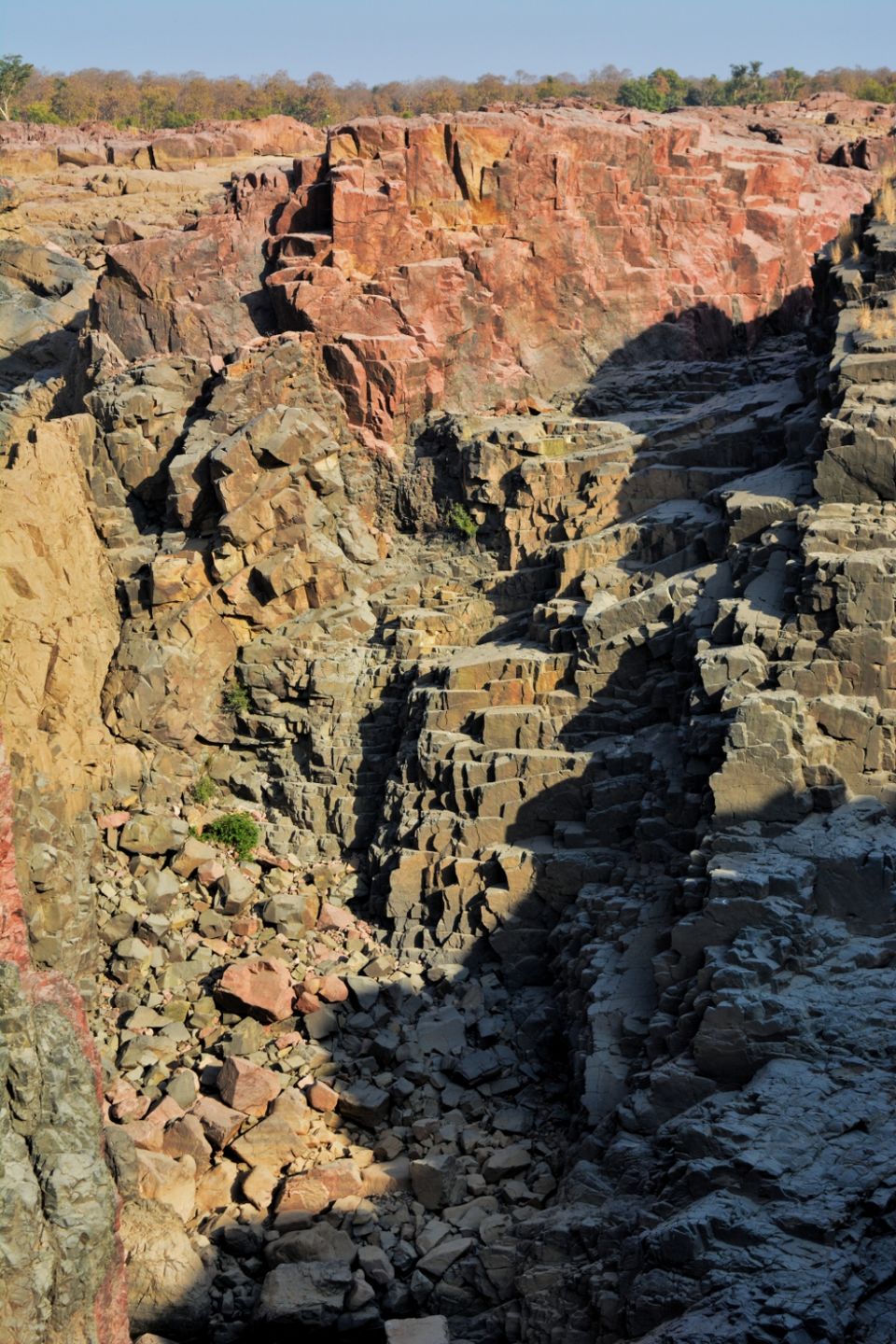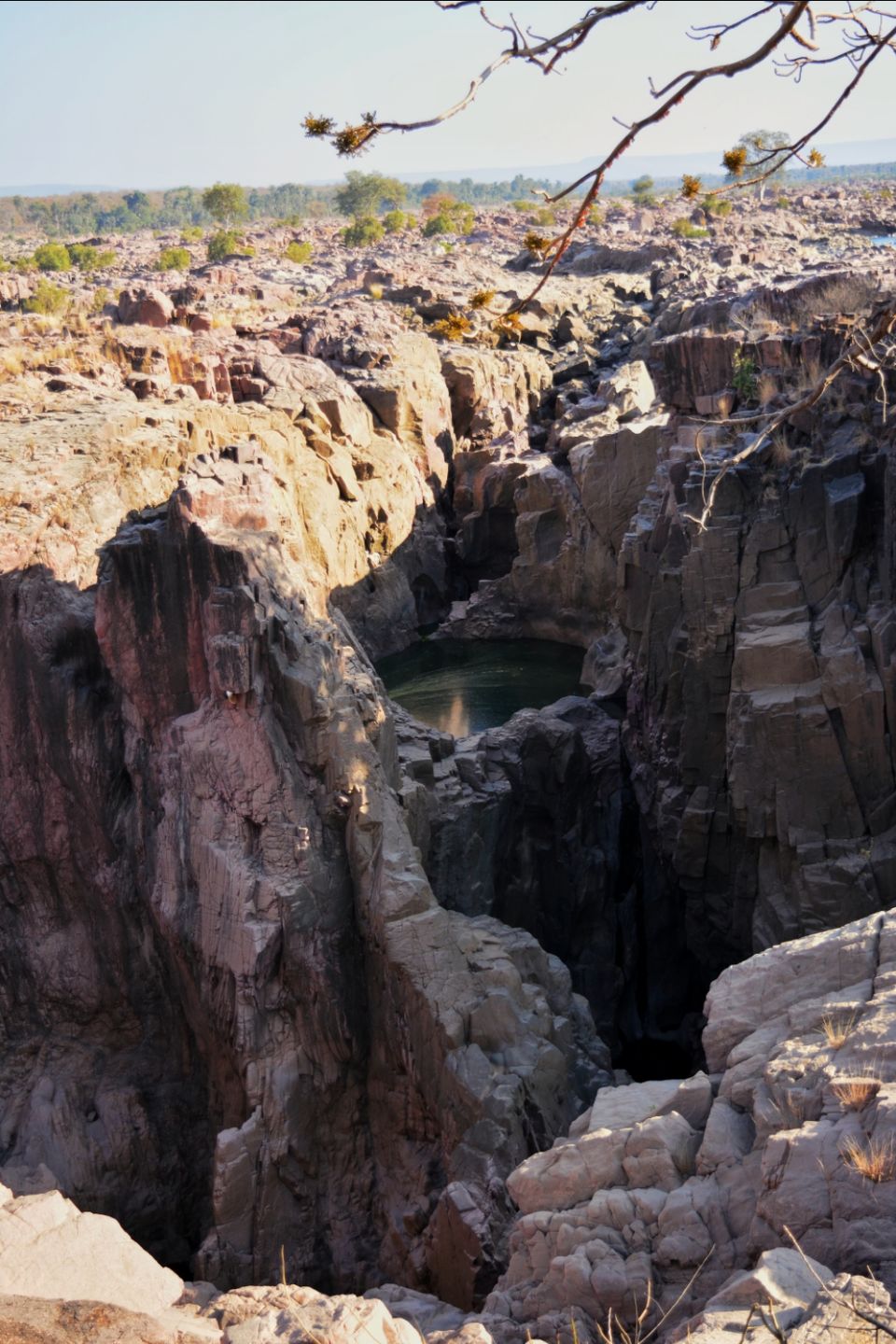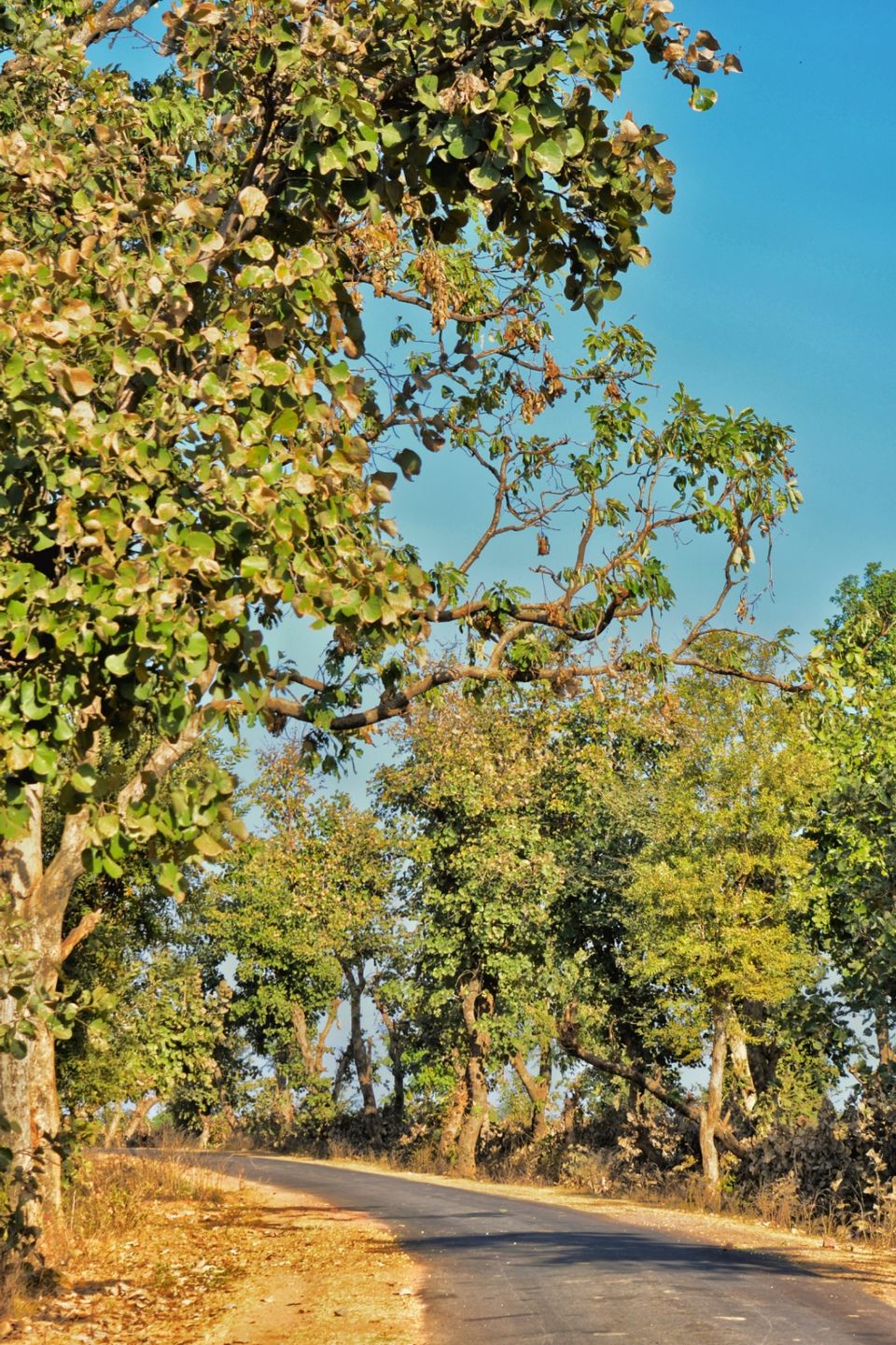 2018 started with me being total broke. And with all that, I dared to go on my very first solo to Khajuraho. With altogether 3k with me, I started with my trip. It wasn't what I had planned or pictured! I lost my powerbank before I could board the train, and thus began my 3 days journey with just 25% phone battery! The more I was getting signals to just stop and return home, the more determined I was getting to complete my trip.
All my bookings were postponed by 2 hrs in late evening and that had me think about all the life choices I have been doing till then. At 9pm, we I was in a local bus going Mahoba which was supposed to drop me at a tiny village 11km outside of Khajuraho called Bamitha. And the journey from Panna to Bamitha was an epic one so far. The road to Bamitha goes through a very dense forest which is a part of Panna National Park. A person with a shady personality had boarded the bus. He was covered in blood and his knuckles were bruised. He hid his face with a thick but wornout cloak. I was fortunate that the seat besides me was occupied. The shady man sat just adjacent to our seats and was staring and everyone skeptically. That moment I had written a text message to my sister reassuring her that I loved her.. And even if I never come back, she should persue her dreams and never look back!
It was almost 10pm when the bus dropped me off at Bamitha. Since Khajuraho is a world renowned tourist destination, I was hoping to have some company uptil the main city. I stood corrected at that very instant when the bus drove off in the dusty cloud letting me stand there alone with my luggage. An auto was parked just 5 feet away with more than 4 people in it. The driver agreed to leave me at my destination but with that he stated an exorbitant price. A girl on a cashcrunch in an unknown remote village.. Anyone would have bet for me to accept the price and first reach the destination. But NO. Me being me, at that very minute, I was bargaining with the auto driver and trying to convince him to get to a bit reasonable drop price!!
After almost 15mins of debate, I had to back down and agree to his price so that I could reach my hostel safely.
The journey from Bamitha to Khajuraho which was of 11km was in an autorickshaw with a driver and his friend in total darkness. There were no street lights, nor any other vehicle on that road. And it was just 10.15 at night.
With so much complications and confusions and low battery, I finally reached Zostel, Khajuraho!