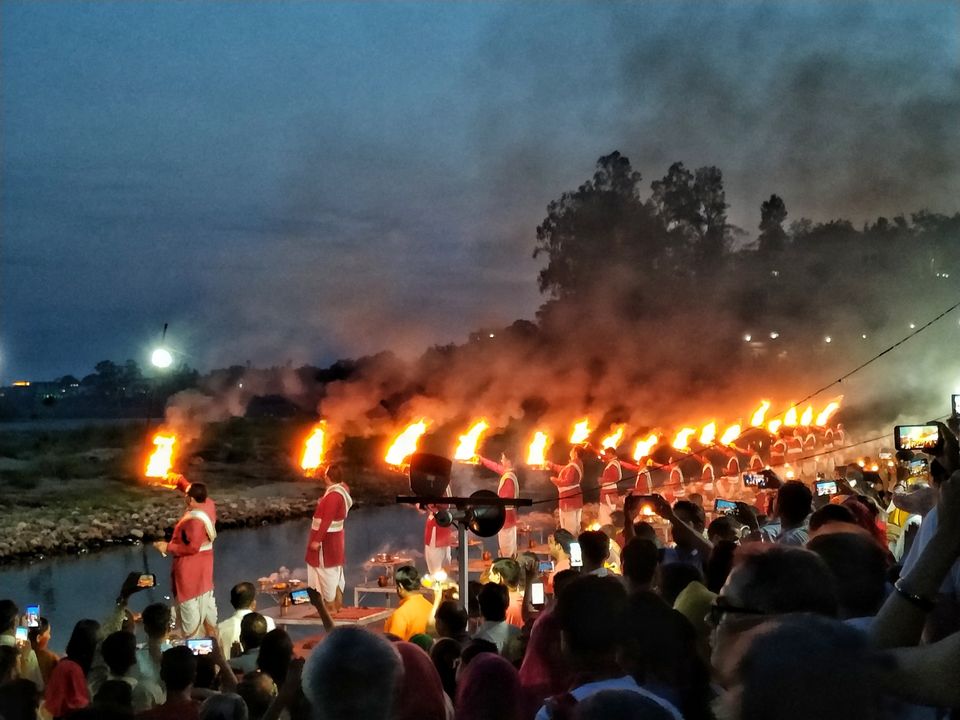 We were standing outside the Kathgodam Railway Station at 5:00 a.m. ,which was located at an amazing location. It was the nearest railway station from Nainital and is 33.7km away from Nainital by road. Nearest airport from Nainital is Pantnagar Airport which is 68 km away by road.
At 9:00a.m., we were in Nainital. We had a booking in a hotel near mall road. We reached there and got ready in 1 hour. At 10:30a.m. we were ready to explore Nainital.
Firstly we went to Shree Maa Naina Devi Temple. After offering our prayers at the temple, we were amazed to get a divine view of Naini Jheel in front of temple.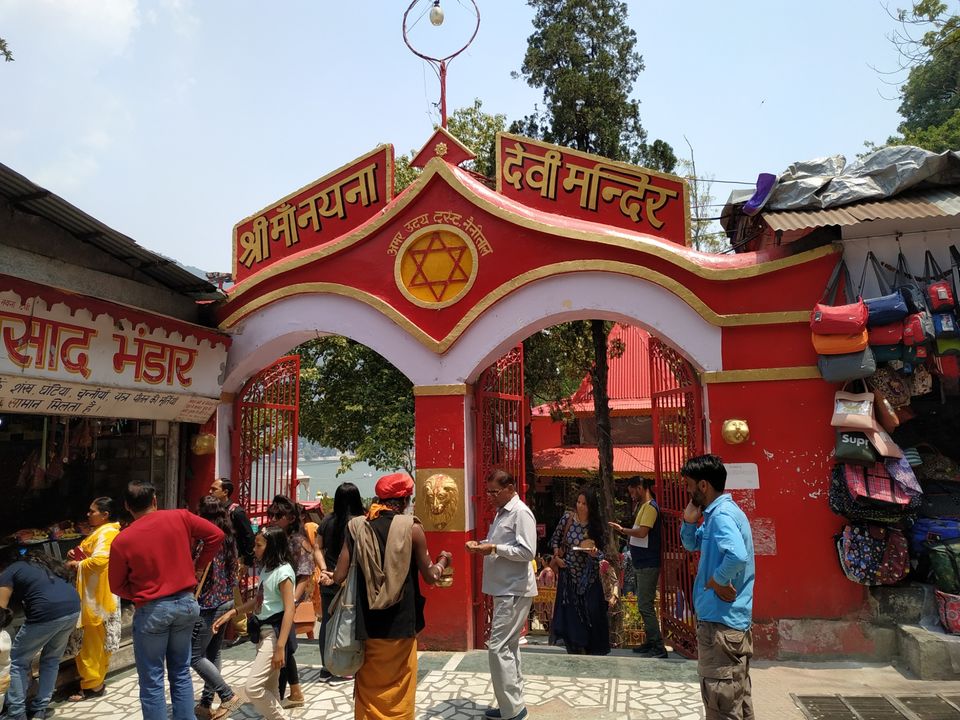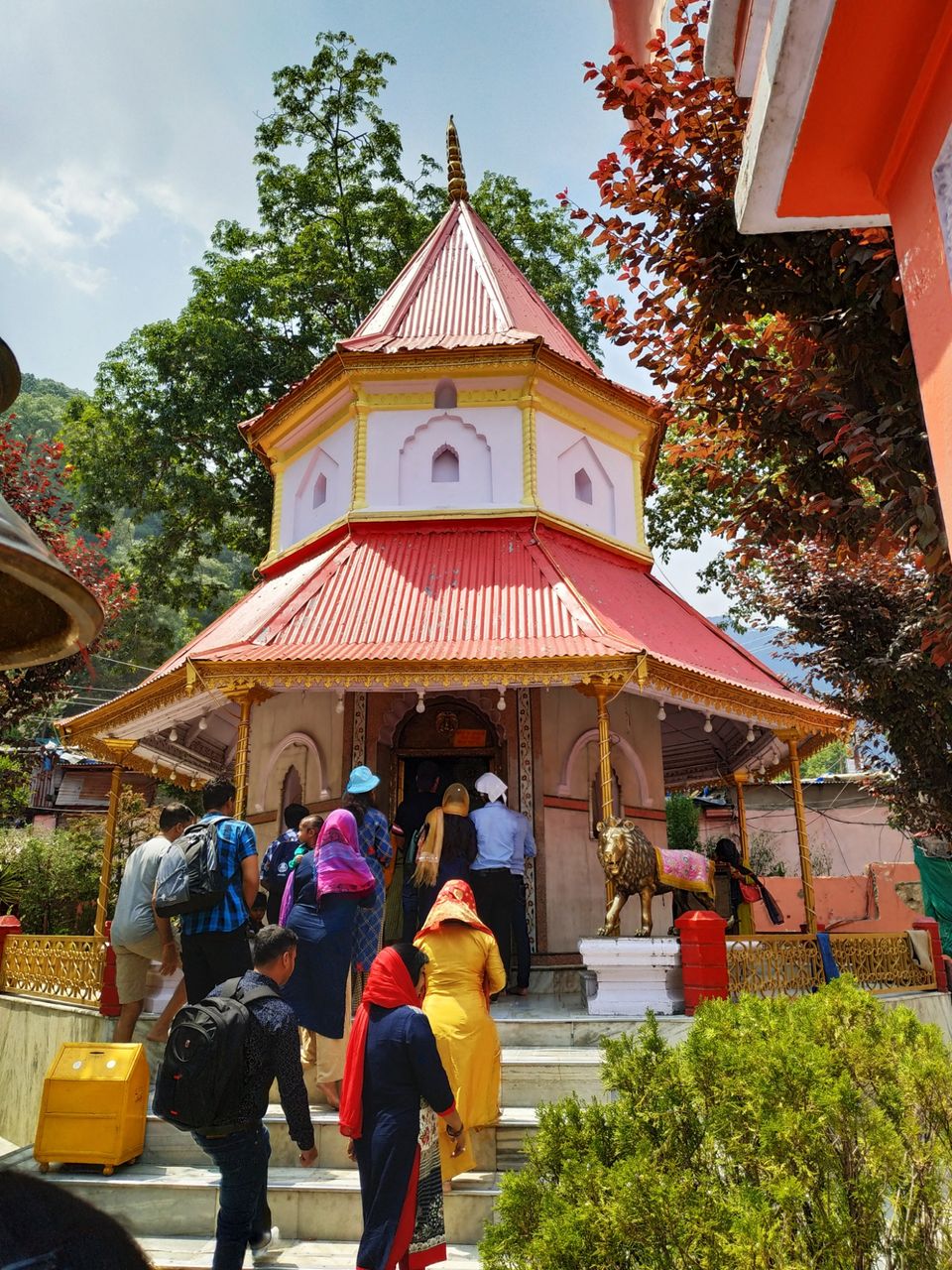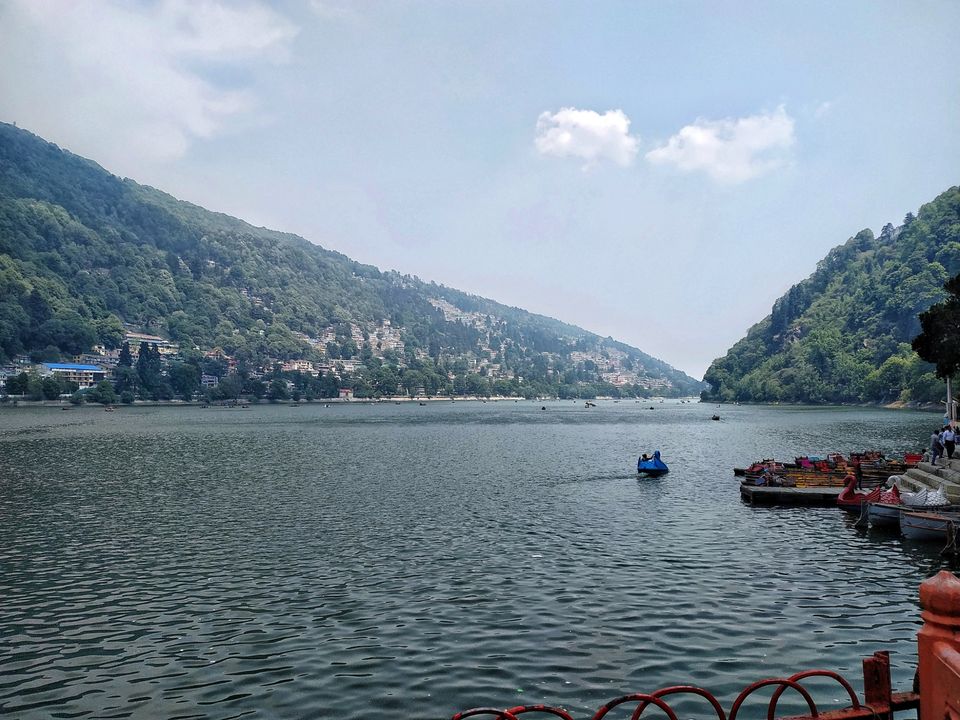 Adjacent to the temple, there is famous Gurudwara Shri Guru Singh Sabha. We went there and offered our prayers.
In Front of the temple entrance is the famous Tibetan market. We bought handmade candles and famous Kumaon woolens .
Then it was time to eat. We went to Sonam Fast Food Corner and ate it's famous momos and dry thukpa.
Near the temple there is the stadium of Nainital known as 'Flats' where children can be seen playing several games.
Then we went to do boating in Naini Jheel. There are three types of boats -rowing boat, paddle boat and sailing boat. The latter one is a little bit expensive. You would get an amazing view of Nainital while boating and a wonderful experience while touching the chilling ❄water of Naini Jheel.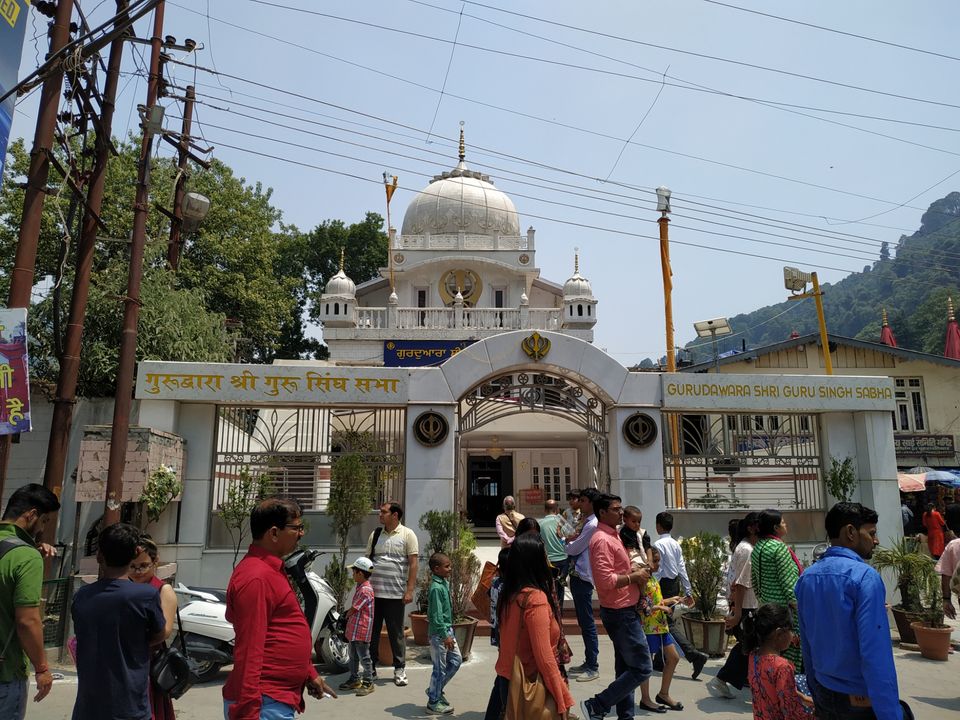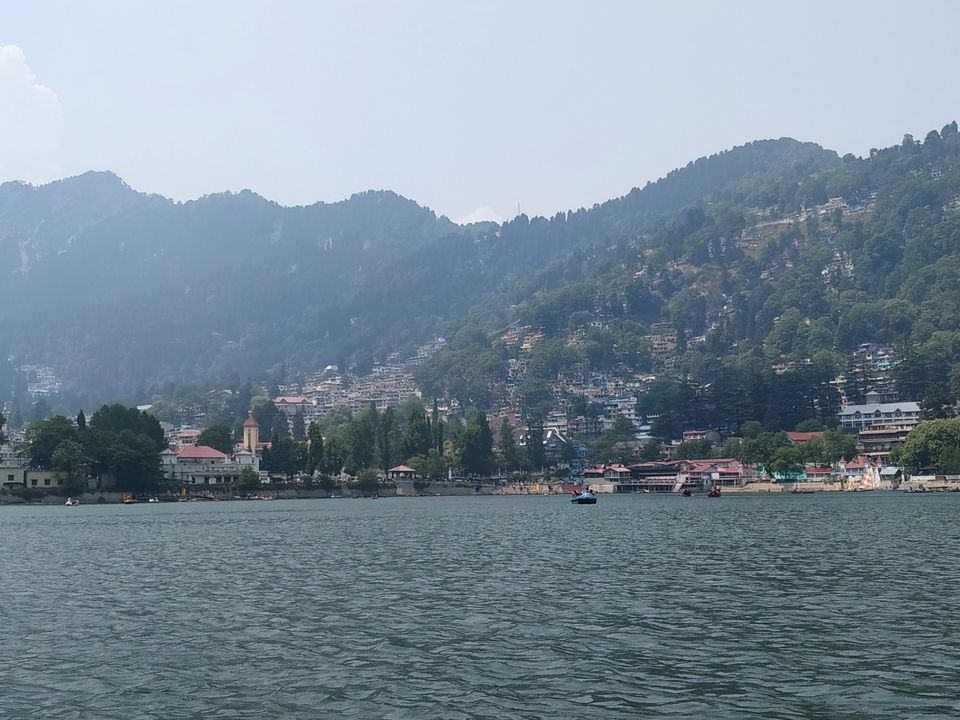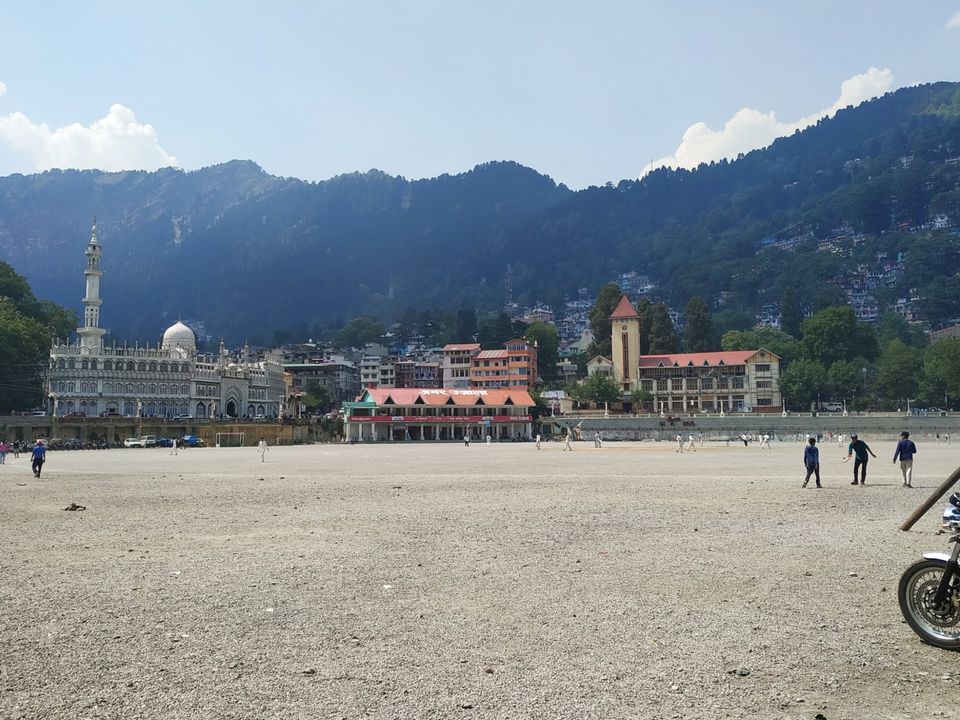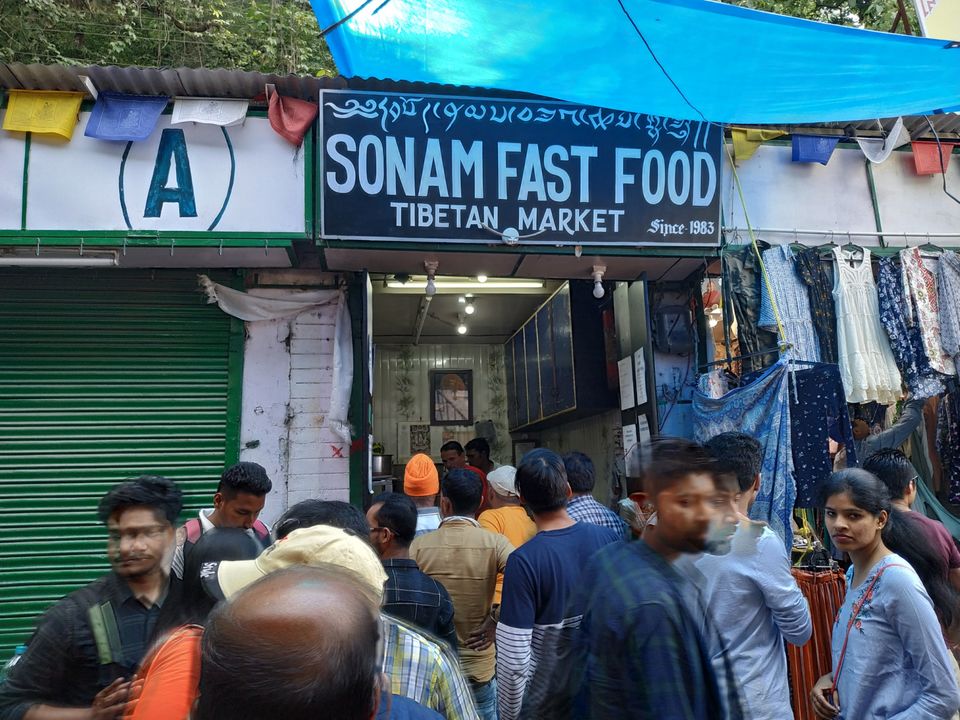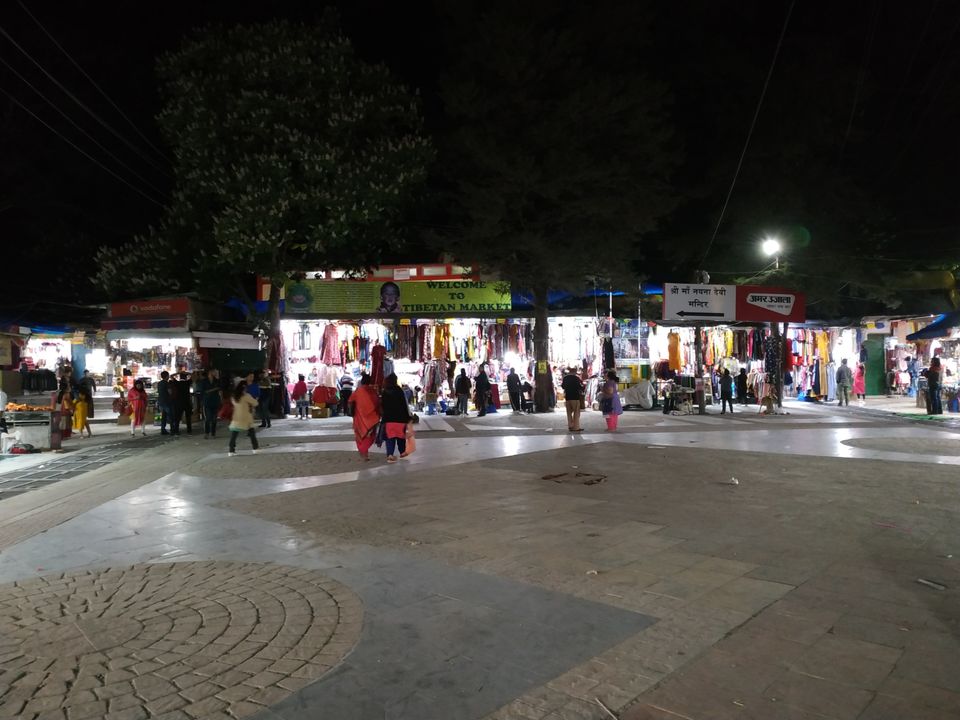 Then we took a taxi which drove us to the various view points of Nainital.
Firstly driver took us to the Lover's and Suicide point. Mountains covered with lush green forests gave a amazing view.
Then he showed us the Sukhatal which remain under water during rainy season only.
Then he took us to the Lake View Point
from where Naini Jheel in the shape of mango is clearly visible. From here we saw two points with the help of telescope:-
First is the Tiffin Top- This point could be reached by trekking or by horse riding.
Second is the China peak/Naina peak- It is the highest point of Nainital which could be reached after long trekking.
Then driver took us to the Snow View point. This point could also be reached with help of ropeway. On this point we got amazing views of snow capped mountains.
Then driver left us at mall road.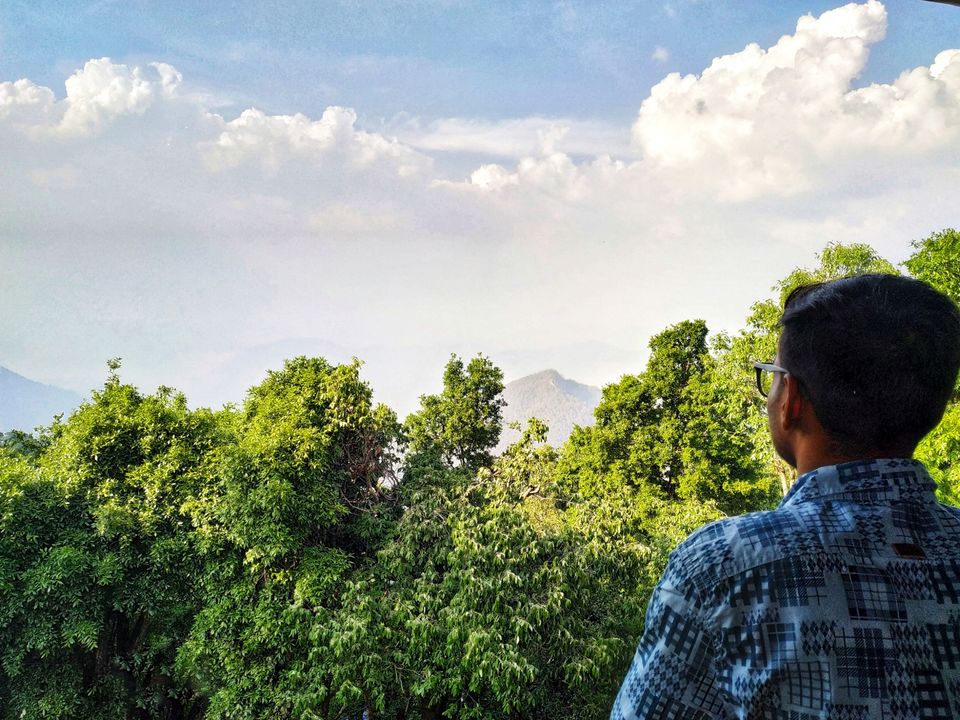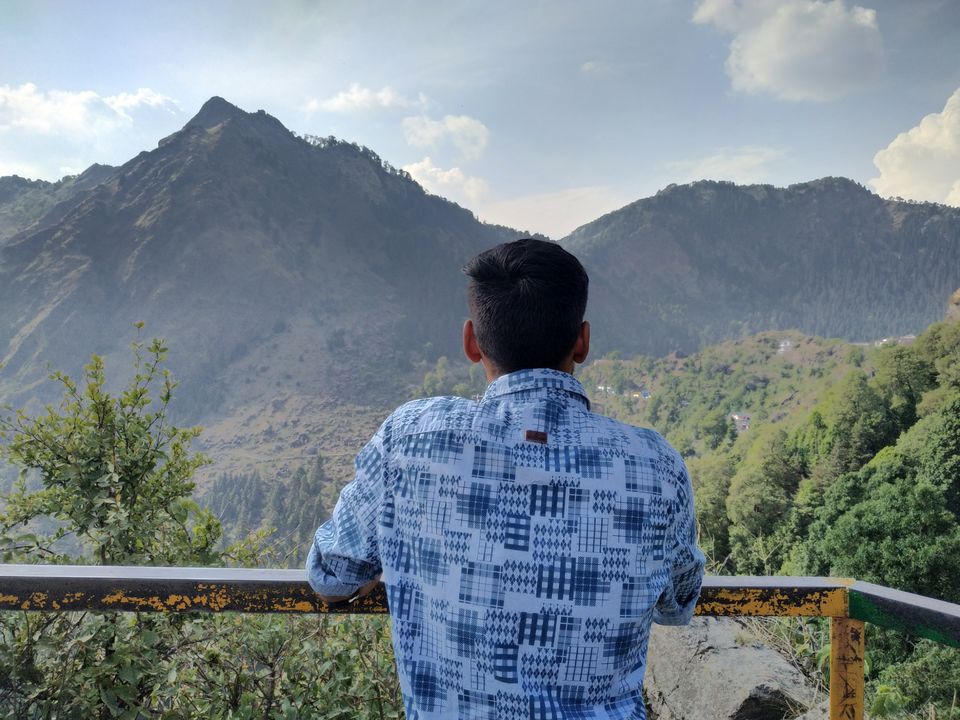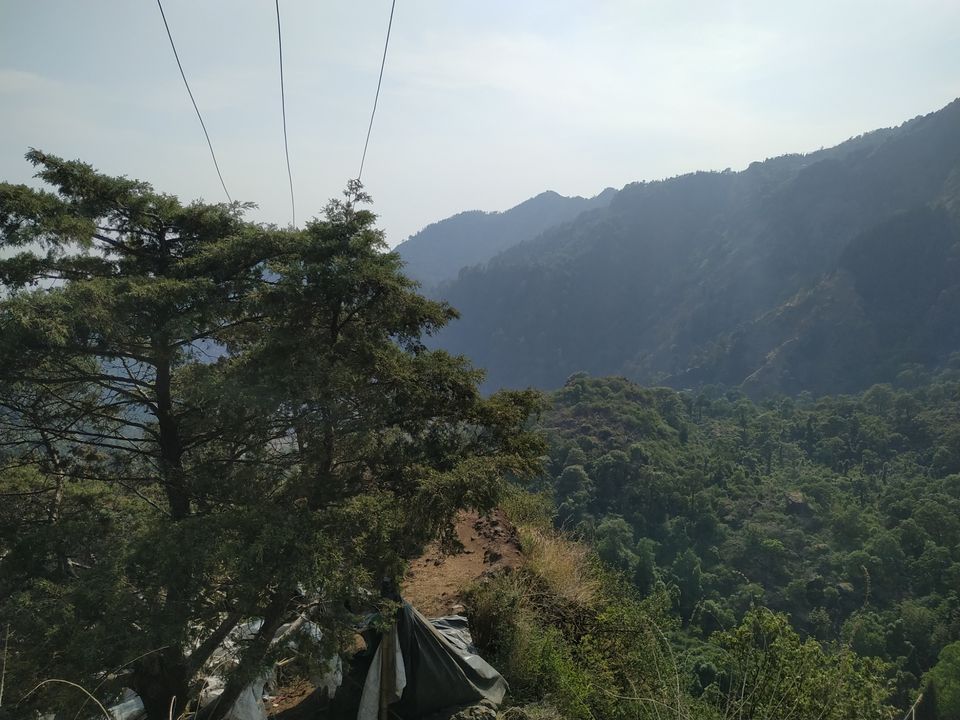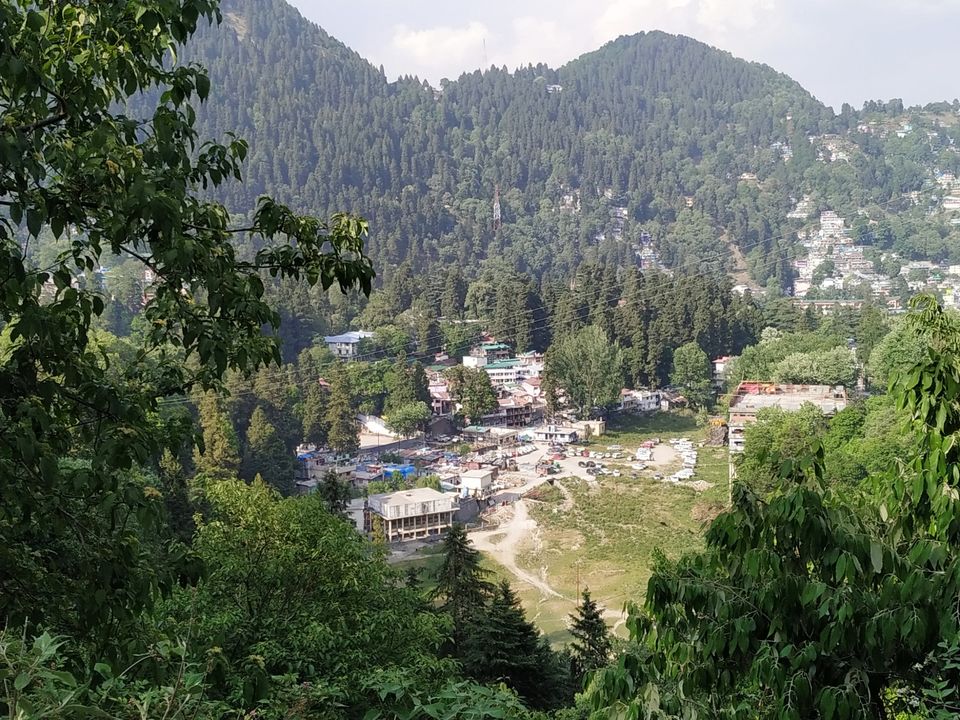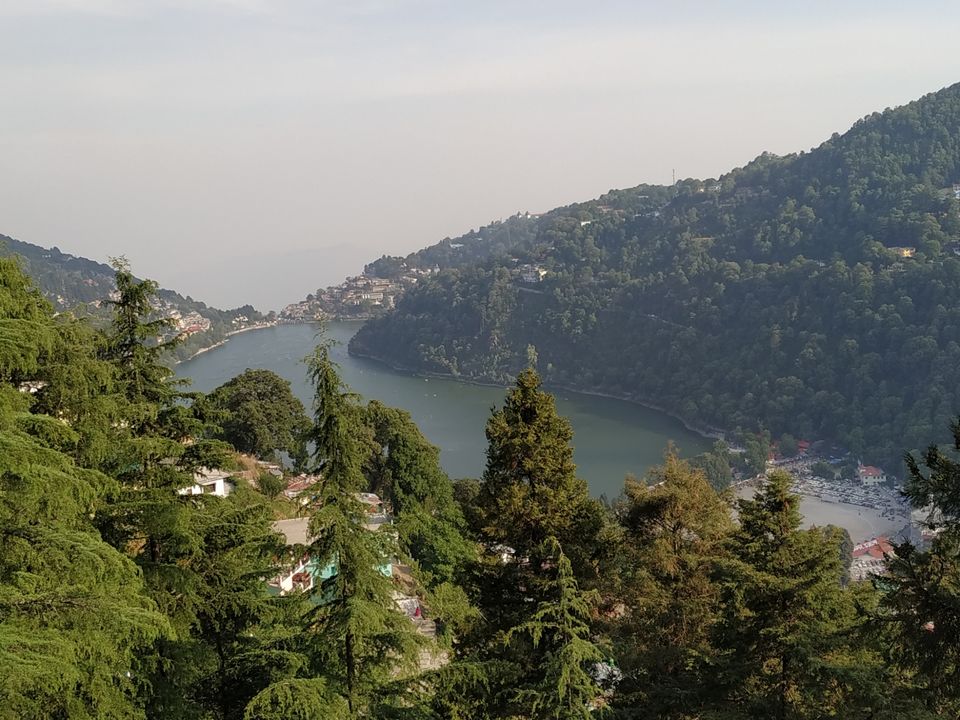 At evening we went to various cafes. Worth mentioning are Sakley's Restaurant and pastry shop, Cafe Chica, Pot's and Stones Cafe and many more...
Then we roamed in the Mall Road. This road becomes lively at night time. We purchased strawberries, blueberries, peaches. We also purchased the famous Bal Mithai.
Then it was time for dinner that we did at the famous Giannis restaurant. Other worth mentioning are Zooby and Machan restaurant.
Roaming on the Mall road we got an amazing view of Nainital in nightlife.
Then we returned to our hotel.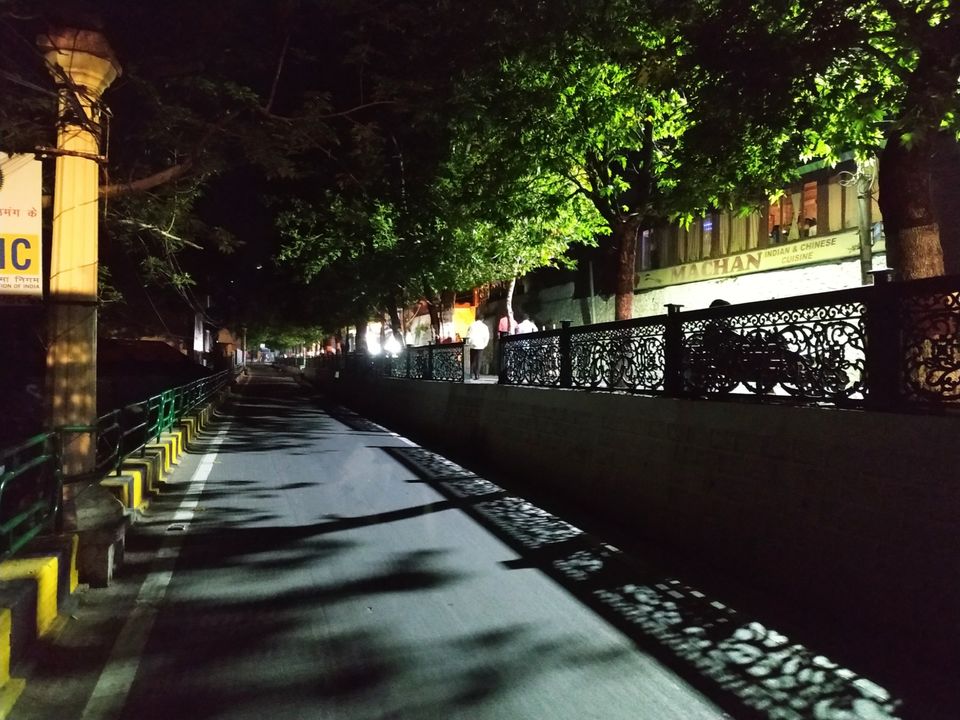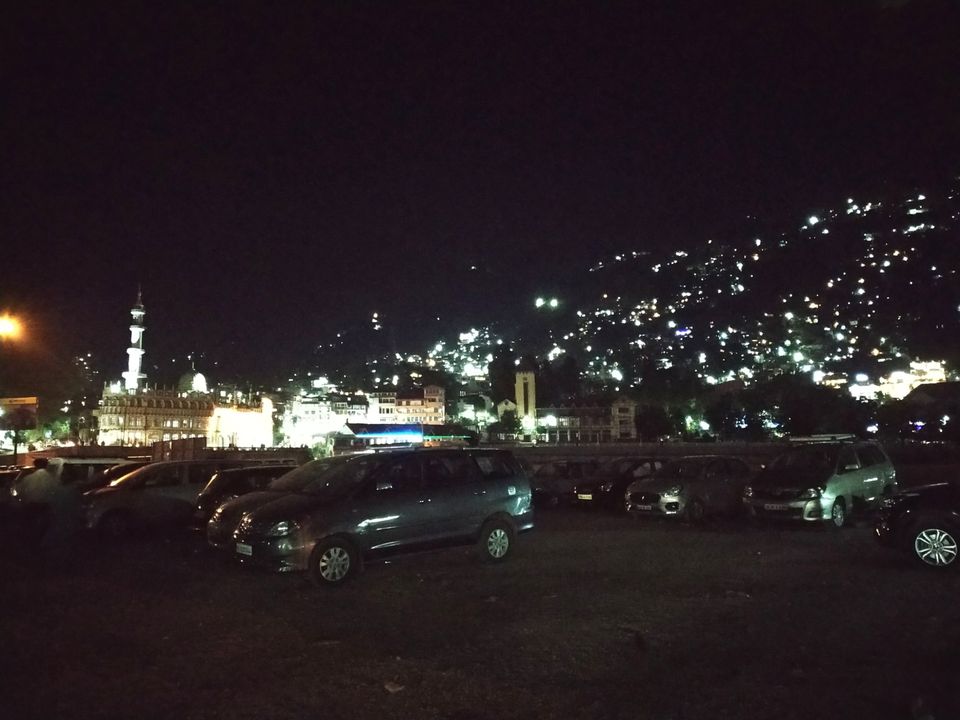 At 10:30a.m, we took a bus from Nainital to Ramnagar which is 68 km away by road. We had an evening visit permit at Jim Corbett National Park. This park is divided into five zones -Bijrani ,Jhirna, Dhikala, Durgadevi, Dhela. We had our permit made for Bijrani zone.
We reached Ramnagar at 12:30 p.m. Our resort was near Amdanda gate (entry gate of Bijrani zone). We went there and ate food and we left from there at 3:00p.m. Our safari started at 3:30 p.m.
We were very excited as our jeep started moving into the jungle. Forest became more and more dense as we moved forward. Then came Bijrani Forest Rest house. This house is solar energy driven.There we ate something and again came back to the jeep.
After rest house denseness of the forest increased several times.
We saw several species of deers, hyaenas, peacocks, turtle but were unlucky to see a single tiger but traced it's footprints for a long period. We came back at 6:45 p.m. with bundle of jungle memories.
At evening we enjoyed at the resort's swimming pool.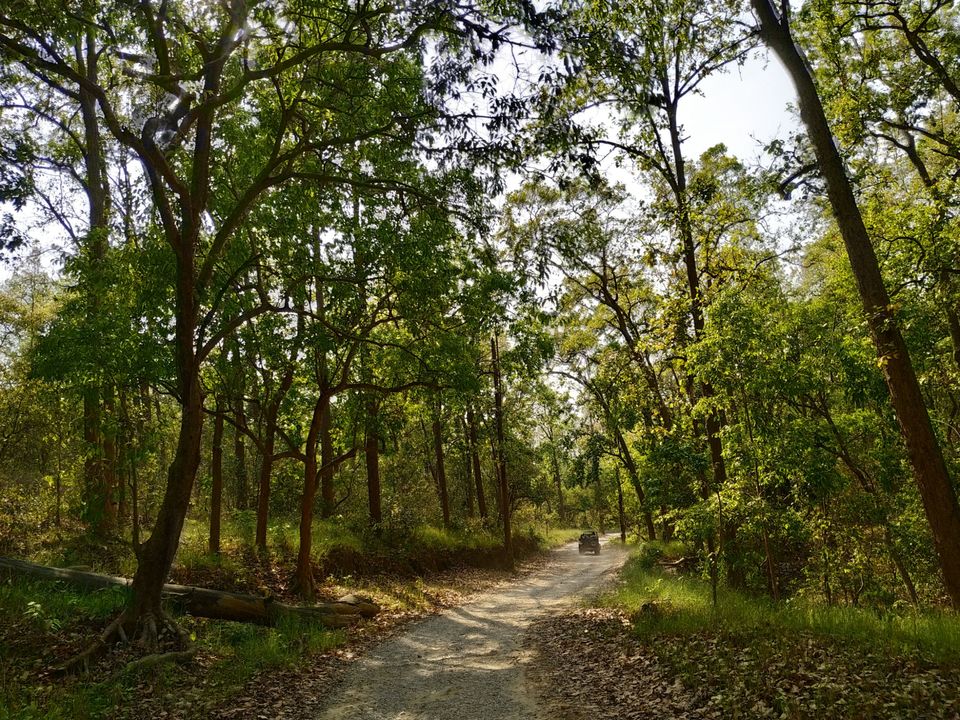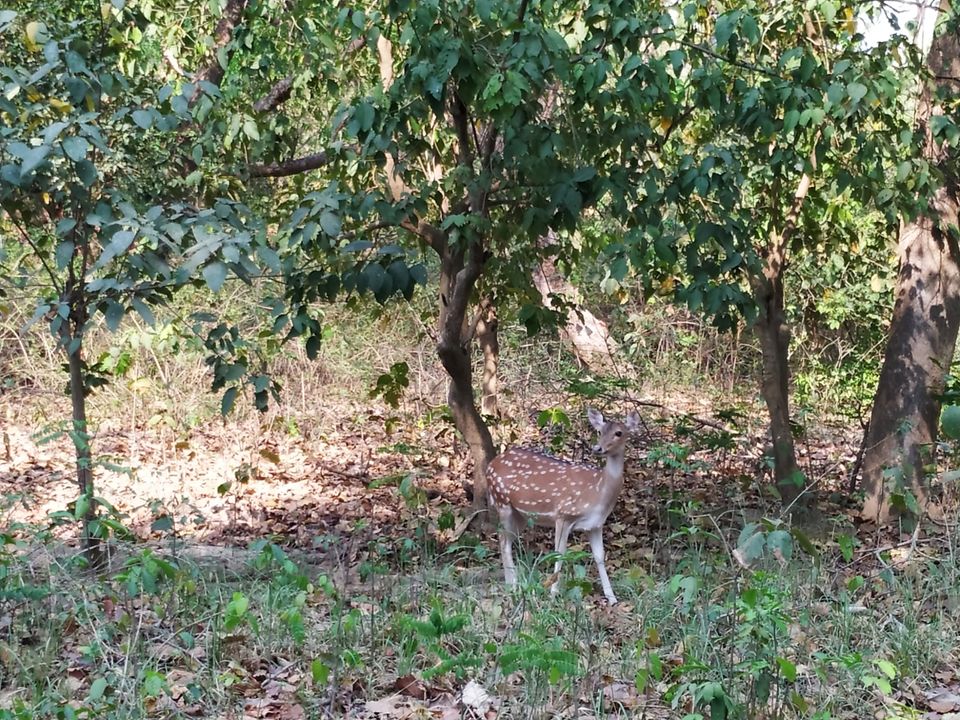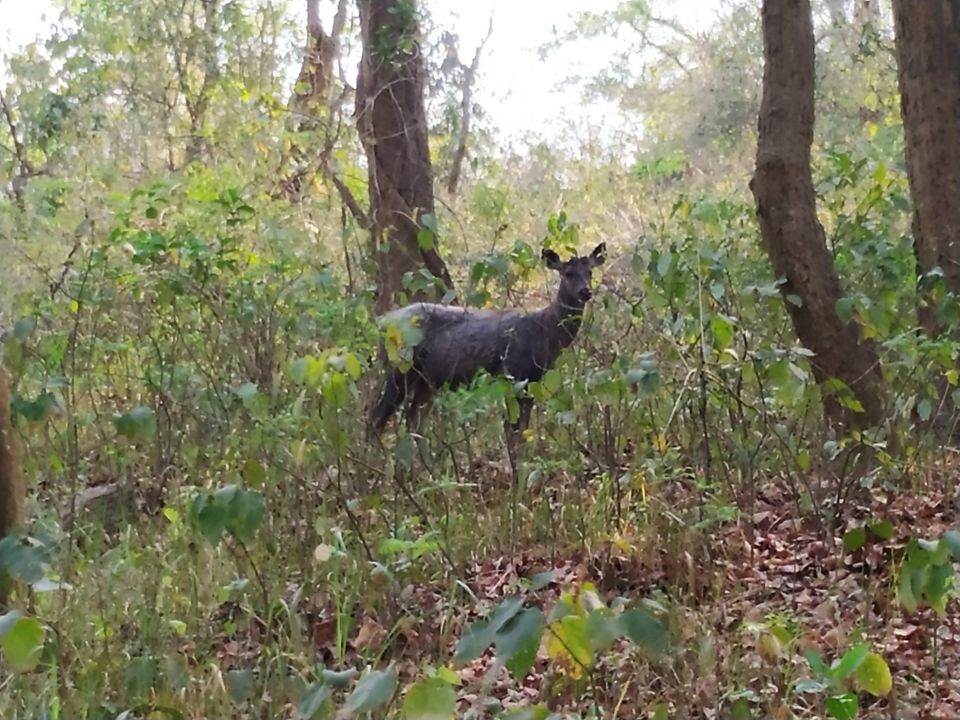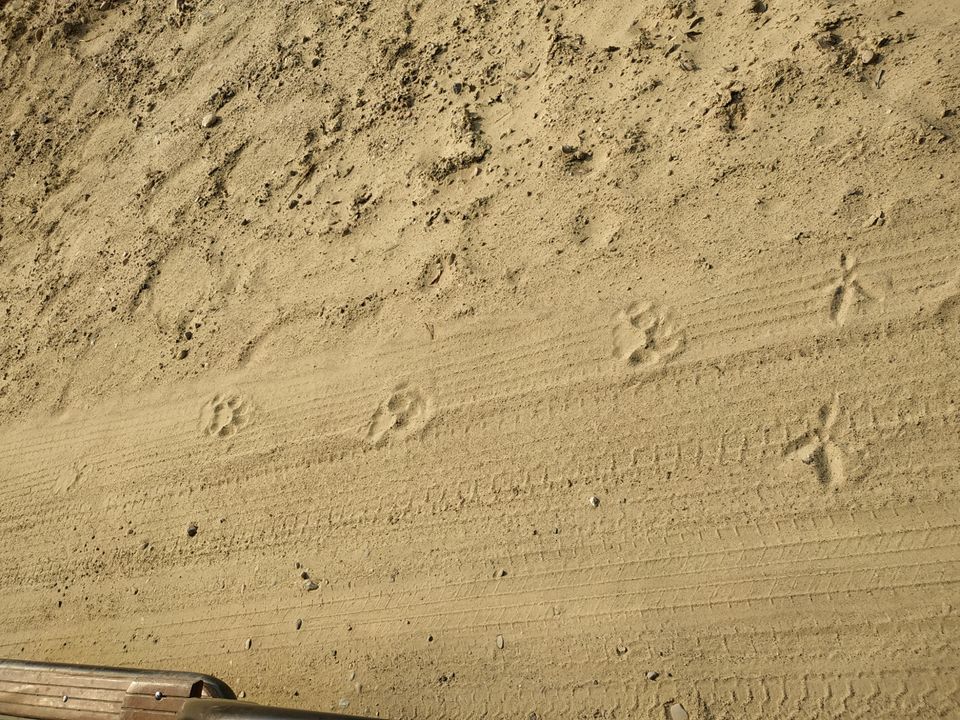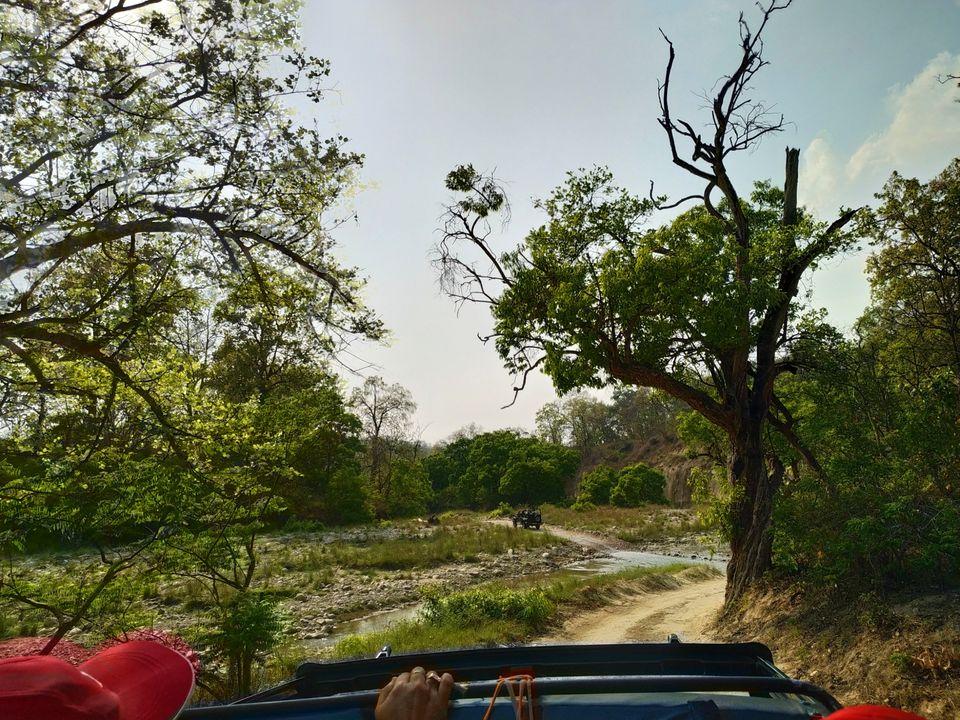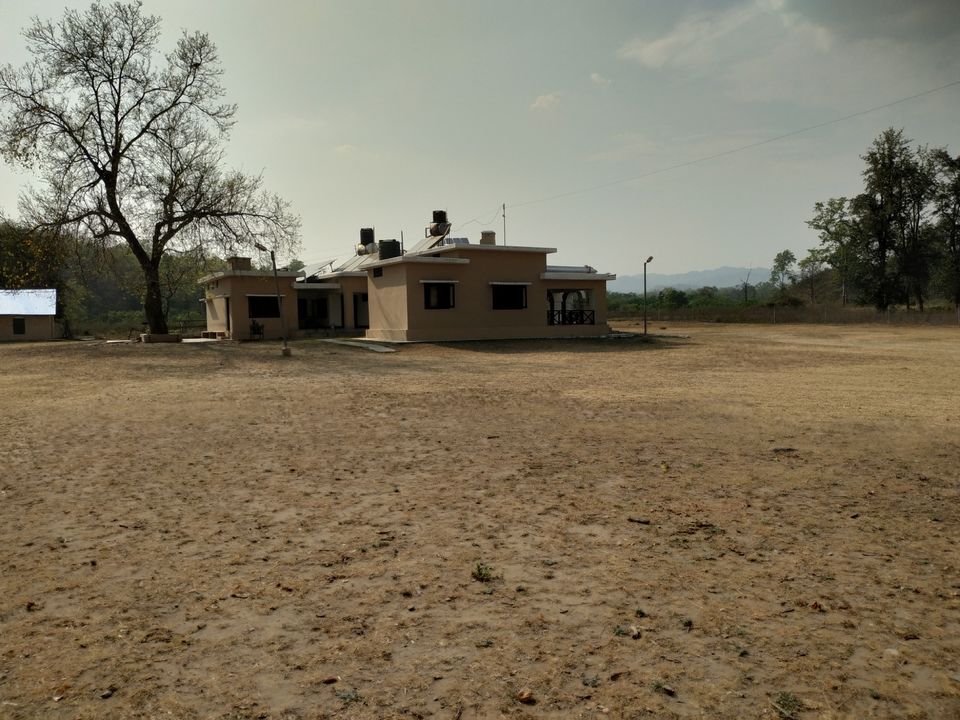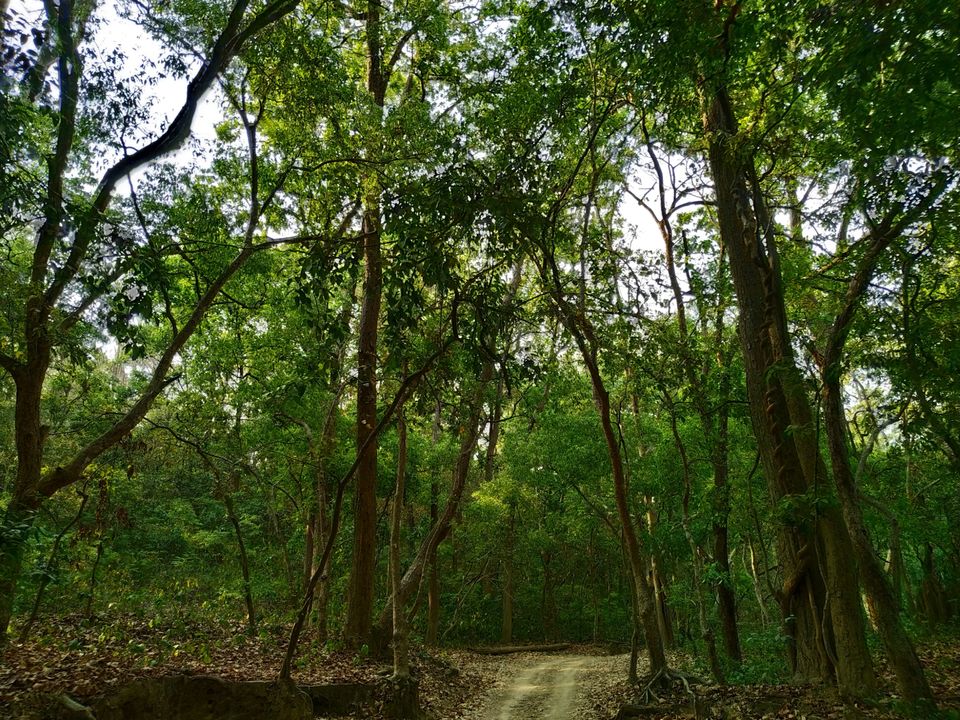 At 11:00a.m we took a bus from Ramnagar to Haridwar which is 167 km away by road and the bus took 6 hours to reach Haridwar.
At 5:00p.m. we were in Hatidwar. We had booked a hotel near railway station , we got fresh there and at 6:00p.m. we were ready to go to Har Ki Puri.
We attended the Maa Ganga Aarti at Har Ki Pauri at 6:40p.m. It was a blissful experience. Then we offered our prayers at various temples at Har Ki Pauri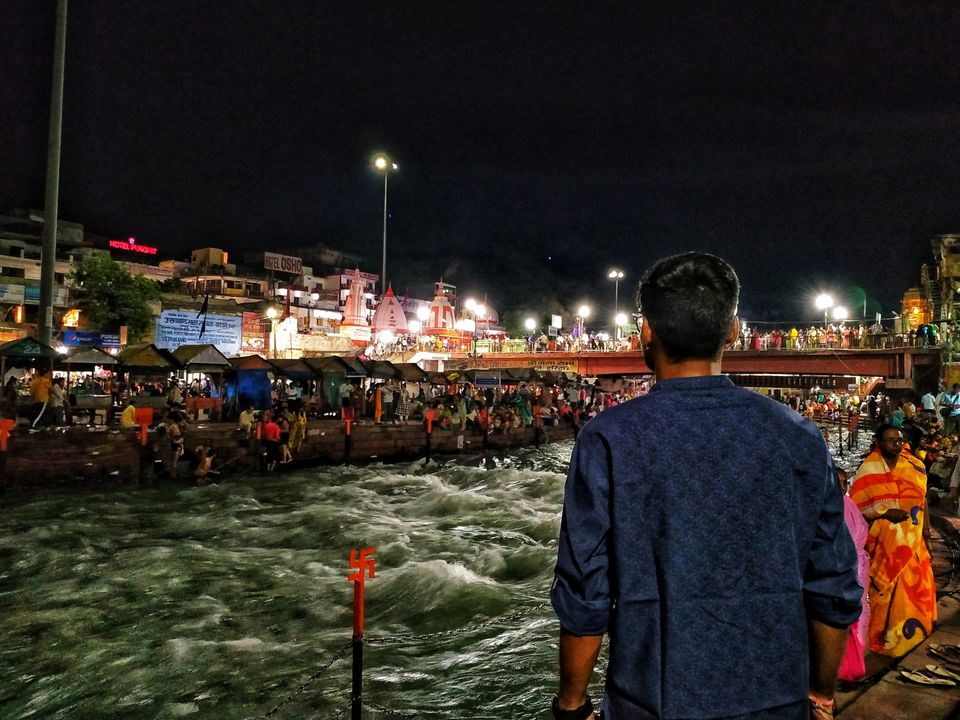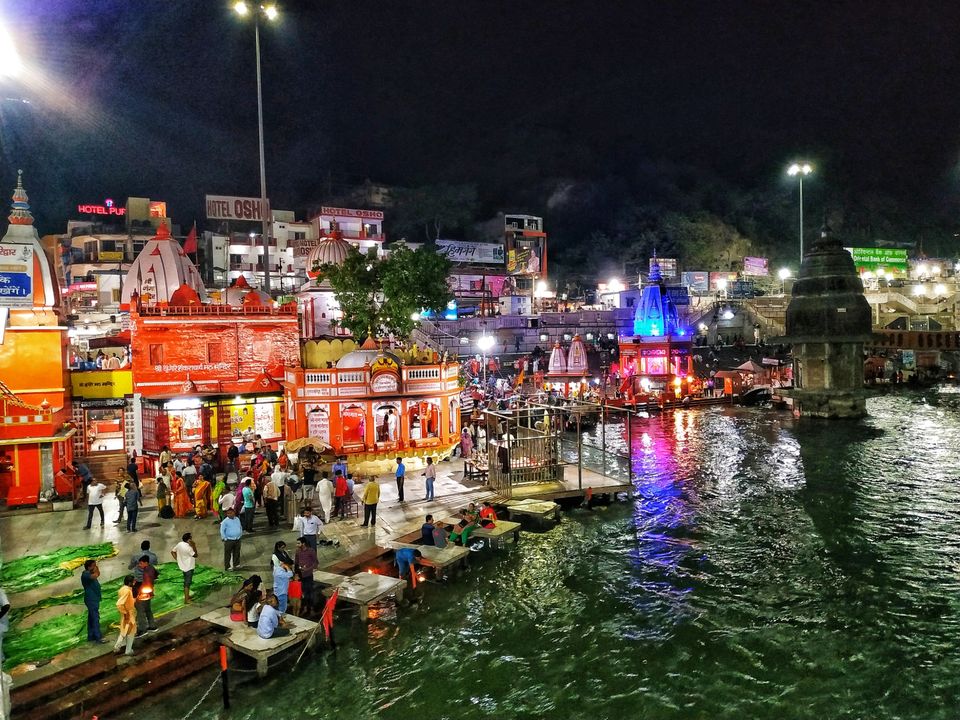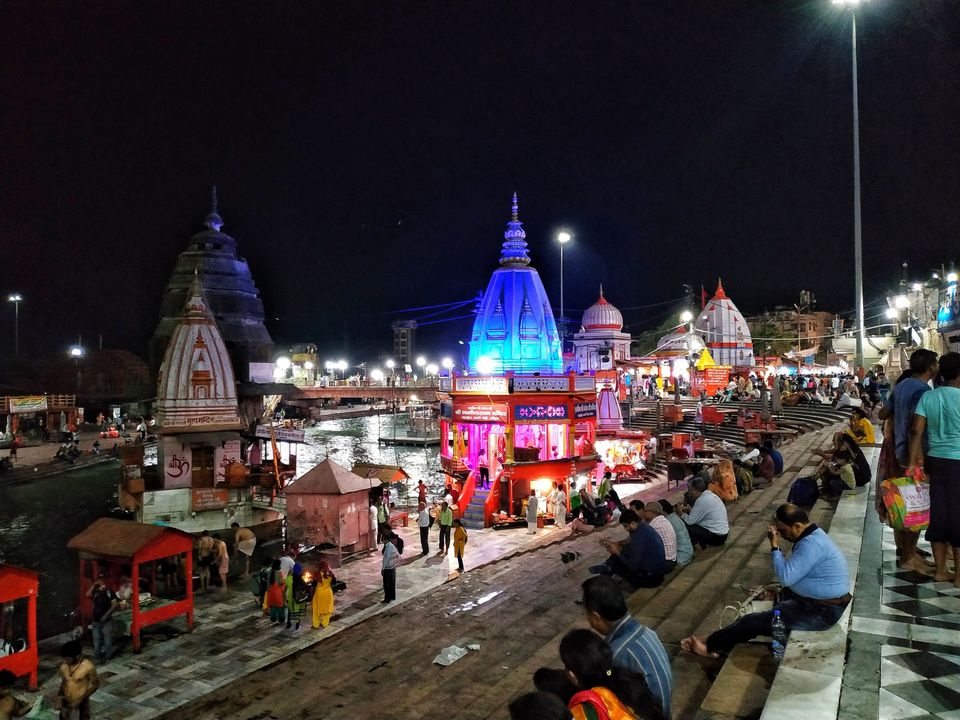 Then we came at the market area, there are numerous old and famous restaurants there. We ate at the famous Pracheen Asli Chotiwala and Mohan Ji Puri Wale.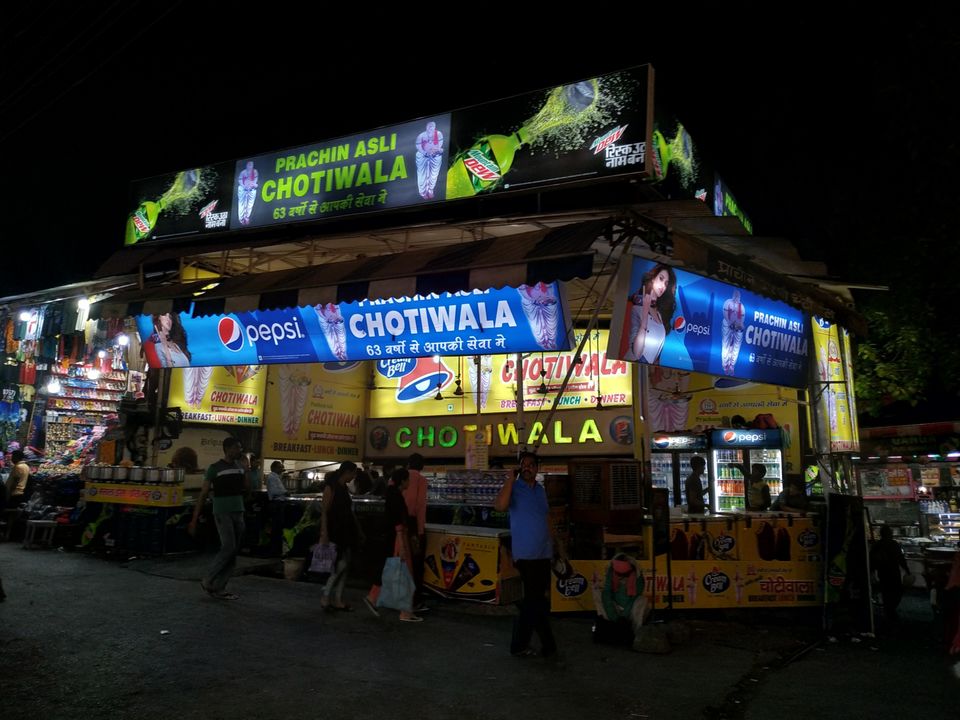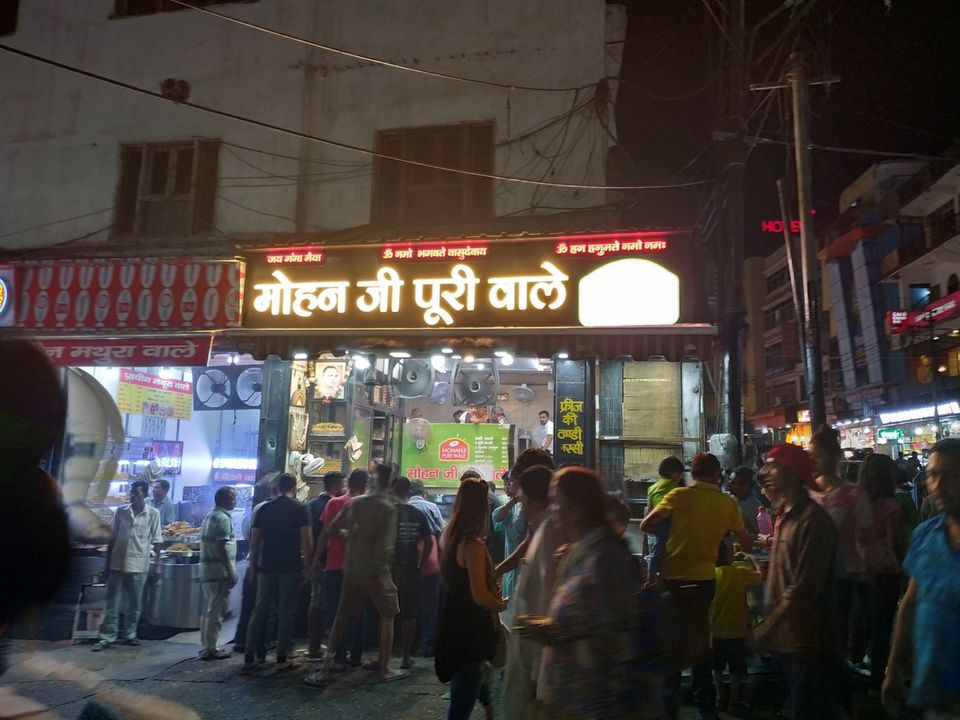 Then we came at the hotel and slept early
We woke up early at 5:30 a.m. and fastly got ready and then went to Har Ki Pauri and did 'Ganga Snan'. Dipping in the chilling holy water of river Ganga gave a blissful experience. Then we changed there and attended the morning Maha aarti at 6:30 a.m. We visited various temples there.
Then we came back to hotel.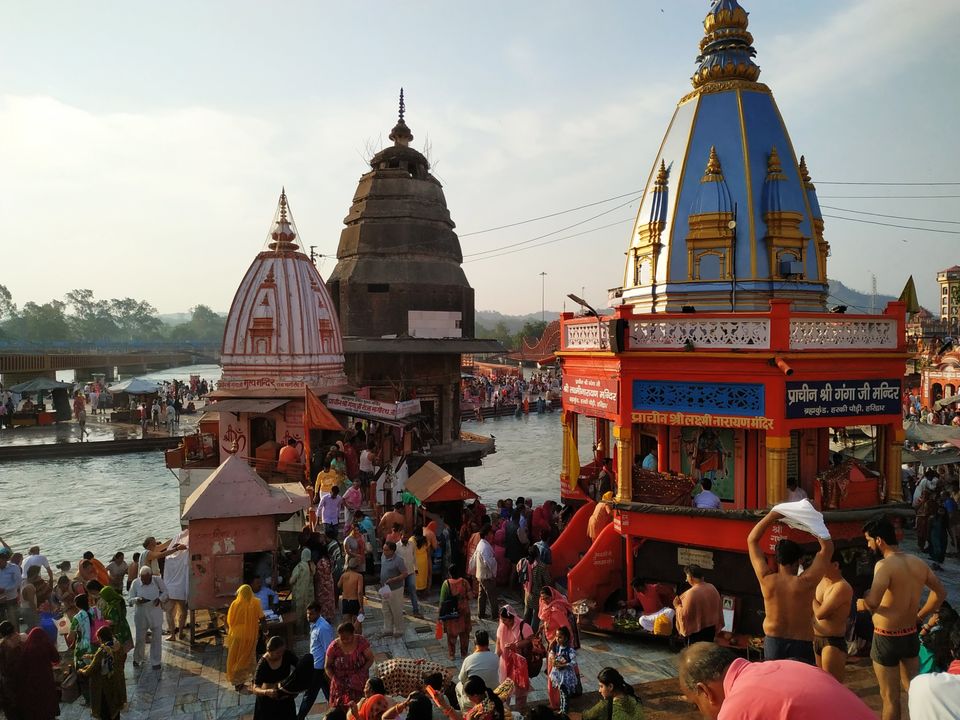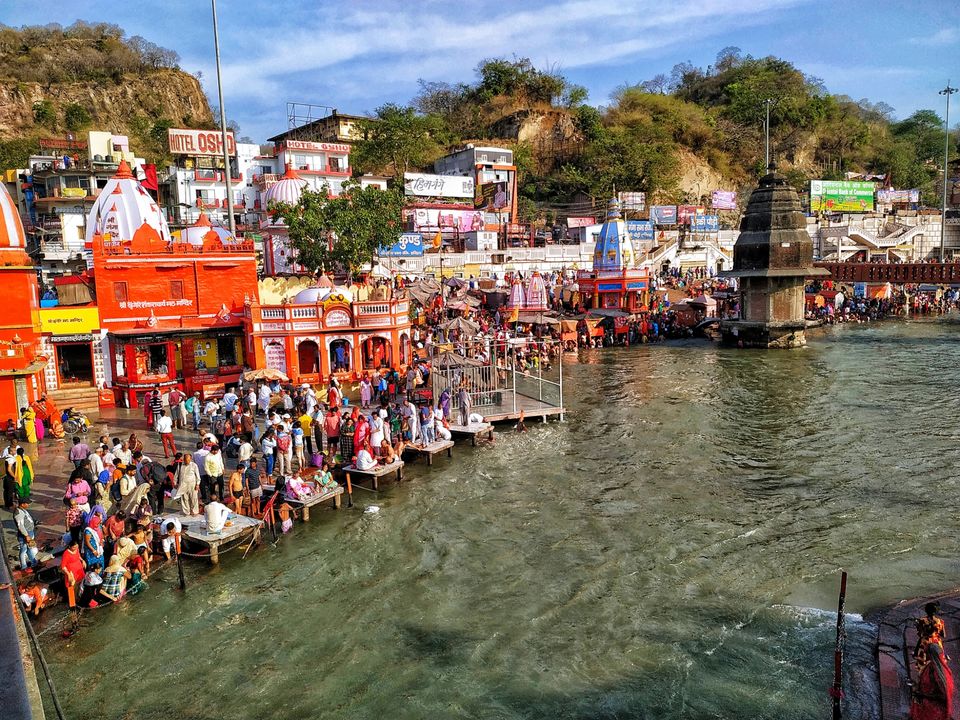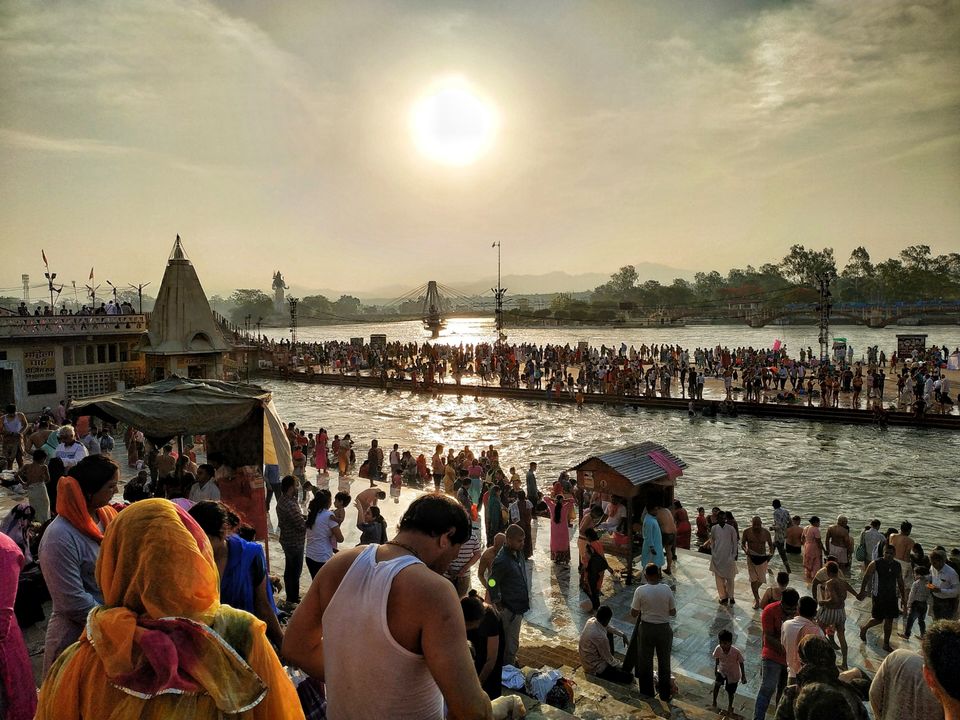 At 10:30a.m. we took a bus to Rishikesh which is 22km away from Haridwar
After reaching there we first booked a hotel near bus stand.Then we went to rafting agency and paid for rafting of 15km from Shivpuri. We waited at the agency, when a jeep came and took us to the starting site at Shivpuri.
Our rafting instructor was really great. We all on the raft were young, so the instructor made us feel that we are young. At starting he gave all the instruction about forward paddle, backward paddle, stop and Jump!!!!! In whole rafting period he made us to jump at least 10-12times, even he made us to jump in a rapid current section. He also instructed us to do cliff jumping. Then we came to Ram Jhula and we all were happy to get such a life long experience.we thanked our instructor. We came at the agency and changed there.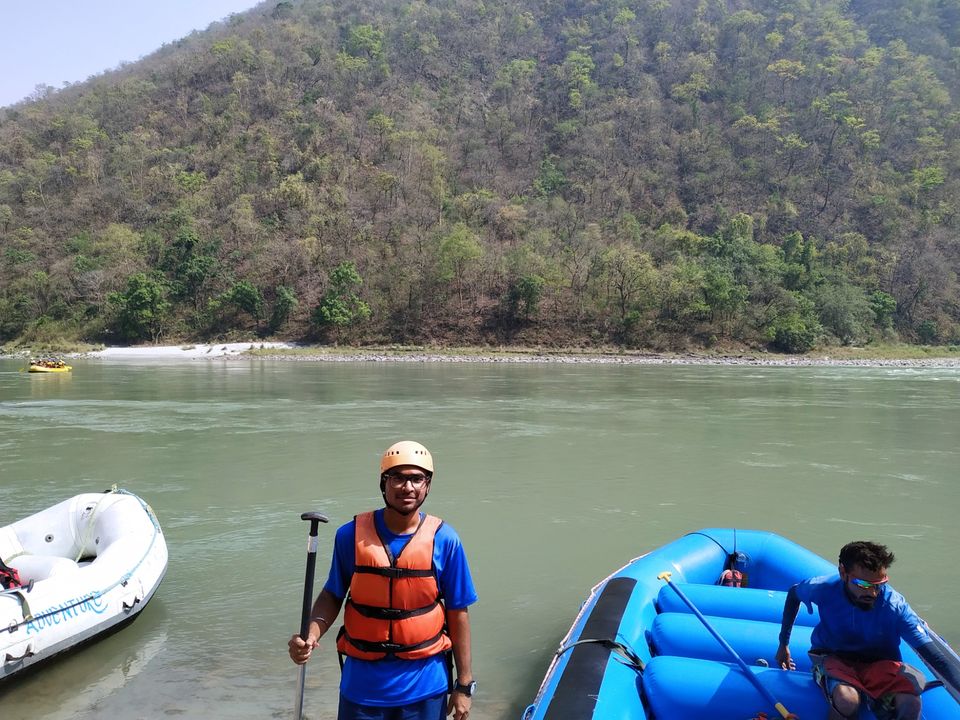 Then we visited Ram Jhula. This hanging bridge moves when 2 wheelers pass through it. Then we visited Swarg Ashram, Parmarth Niketan Ashram, and Gita Bhawan which were near to Ram Jhula.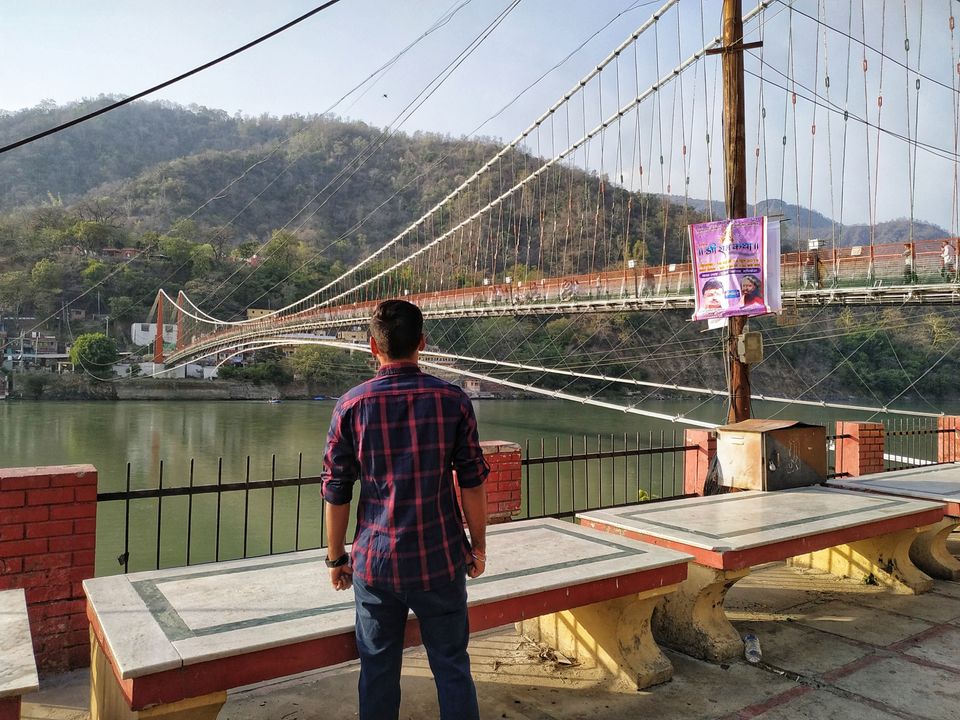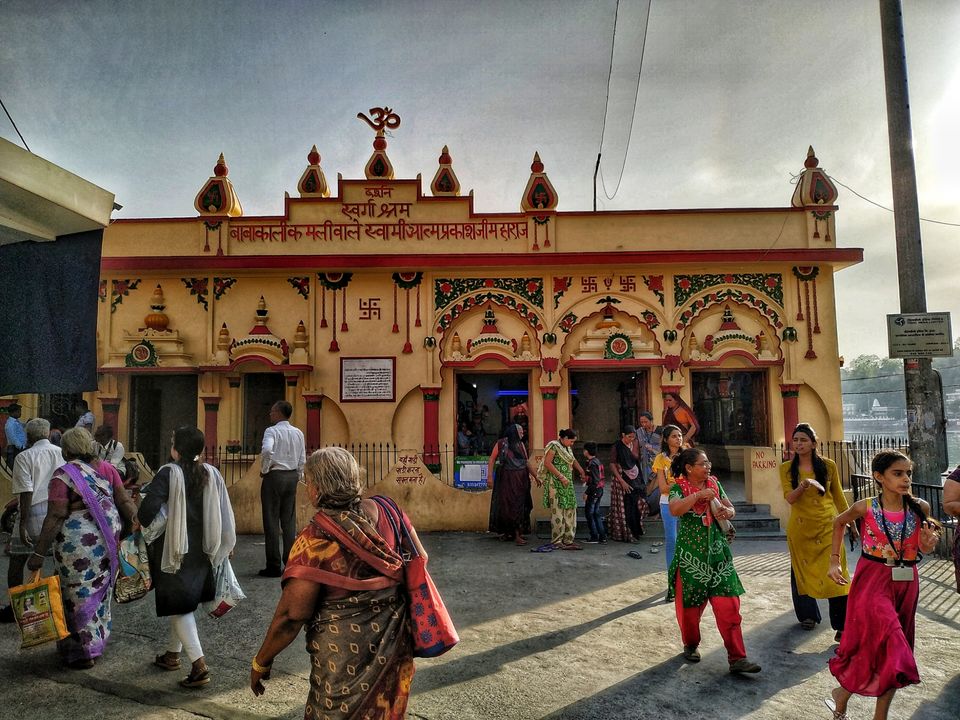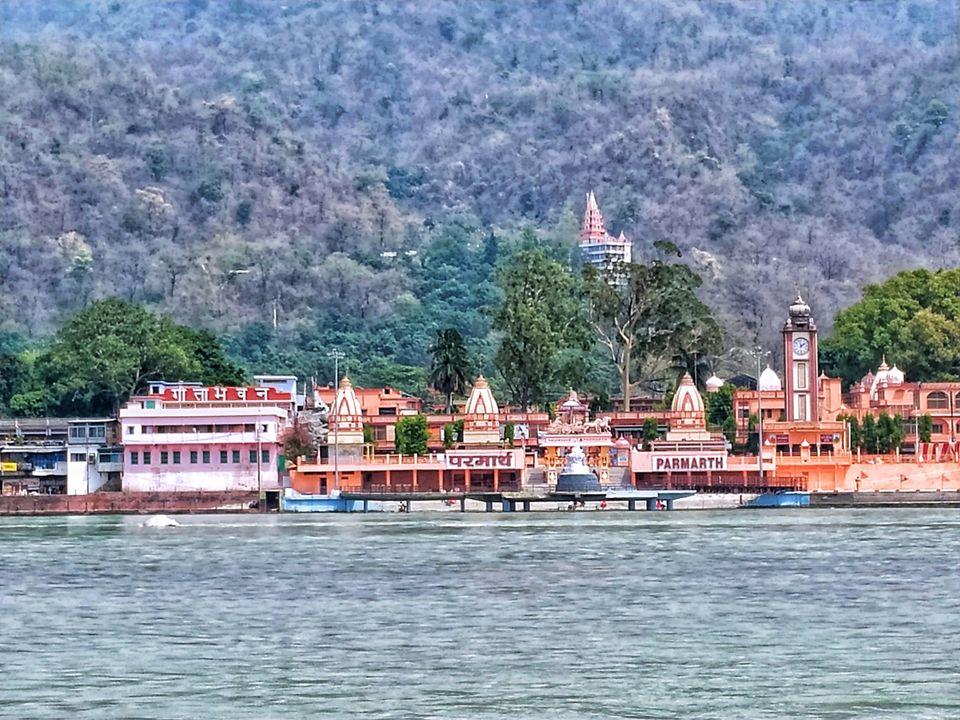 Then we headed towards Laxman Jhula. When we reached there we saw a big hanging bridge and a 13 storey temple near it and it was Trayambakeshwar Temple. At the top floor of the temple you would get the best sunset view.
Then we went to Triveni Ghat, where the magnificent Maa Ganga Aarti is performed at 7:00 p.m.
At night we ate at the Chotiwala near Ram Jhula.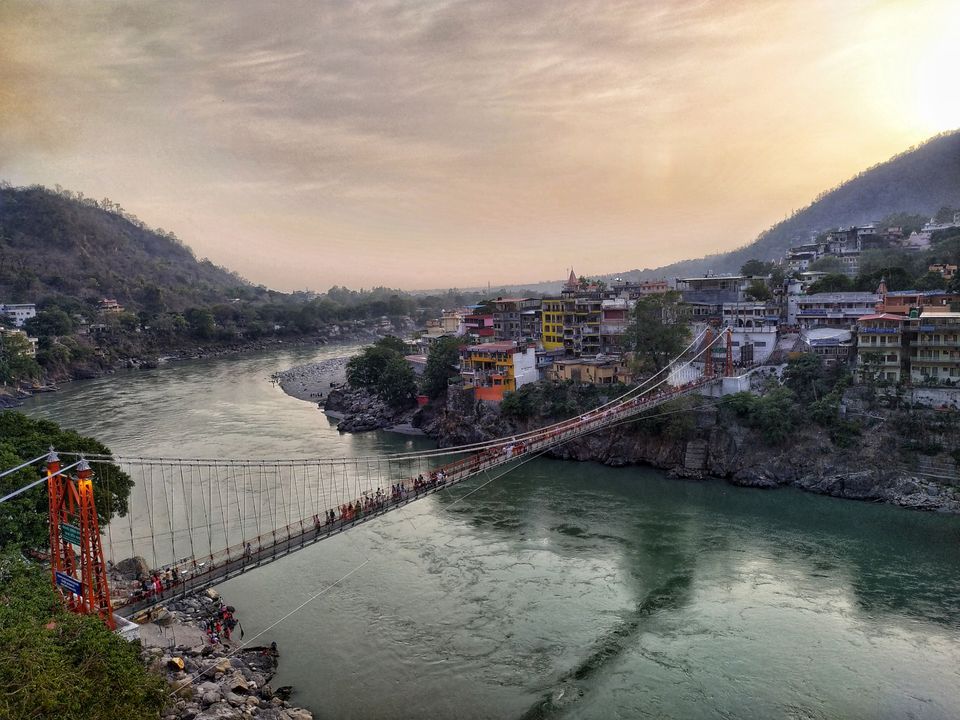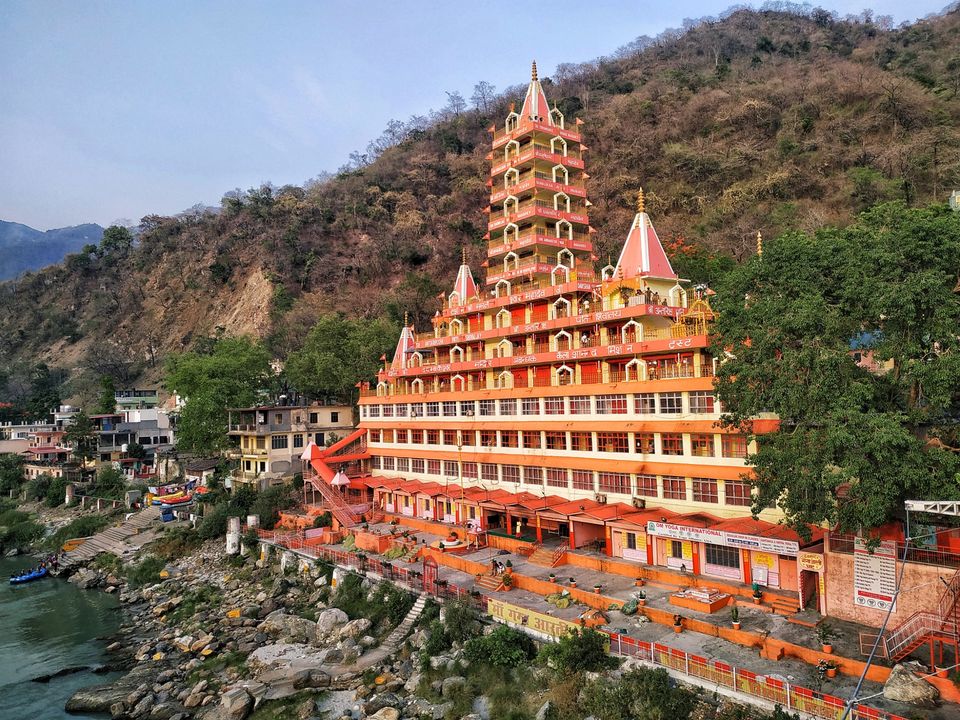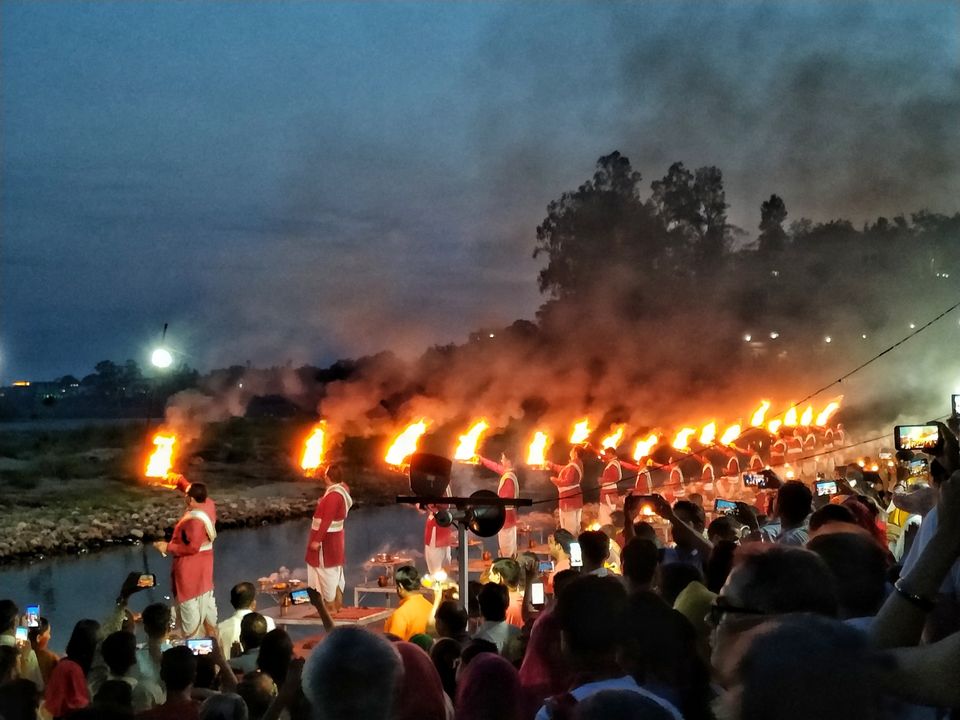 At 11:00p.m. we took a bus to Dehradun which is 45.6 km away by road and then a bus to Mussorie which is 33km from Dehradun.
We reached Mussorie at 5:00 p.m. Mussorie has two bus stand -Library bus stand and picture palace bus stand which are 2.4 km apart. Our homestay was 4 km away from library bus stand.
At 6:30 p.m. we came to the Mall Road which become lively at night. This Mall Road is not a short one, it is 3km long loaded with variety of shops. We ate at Lovely Omelette Centre and enjoyed coffee at Chik Chocolate Cafe. Then we came back to our homestay.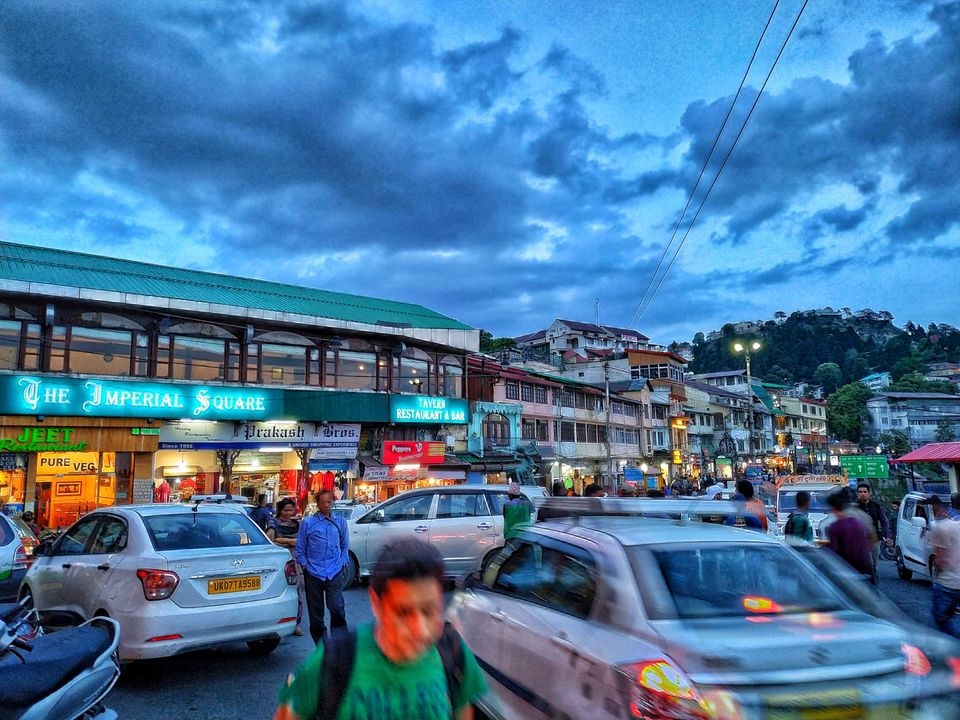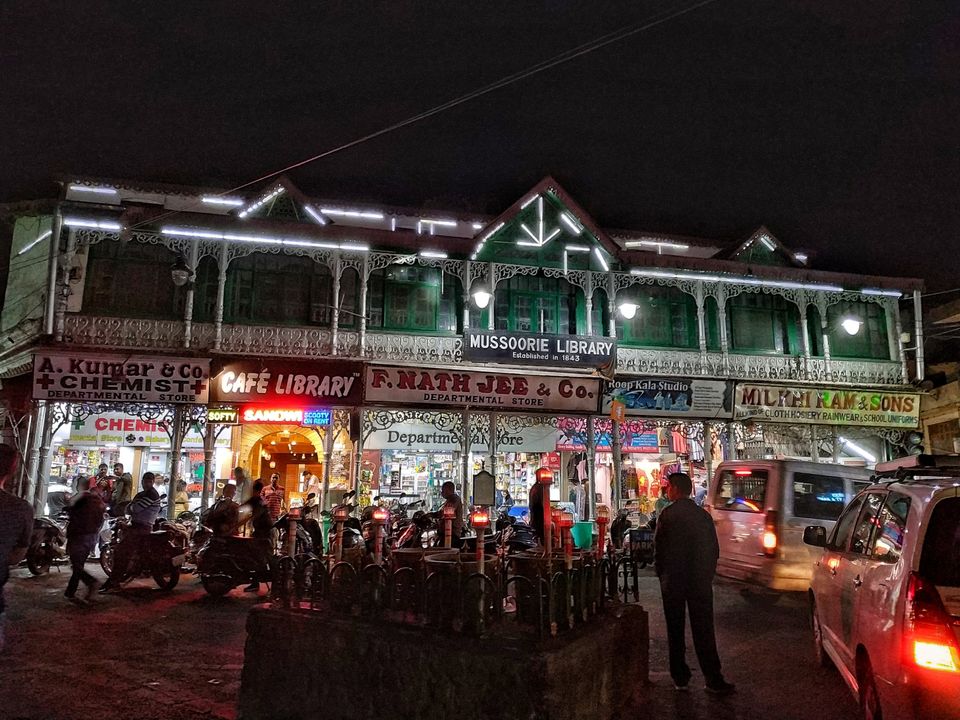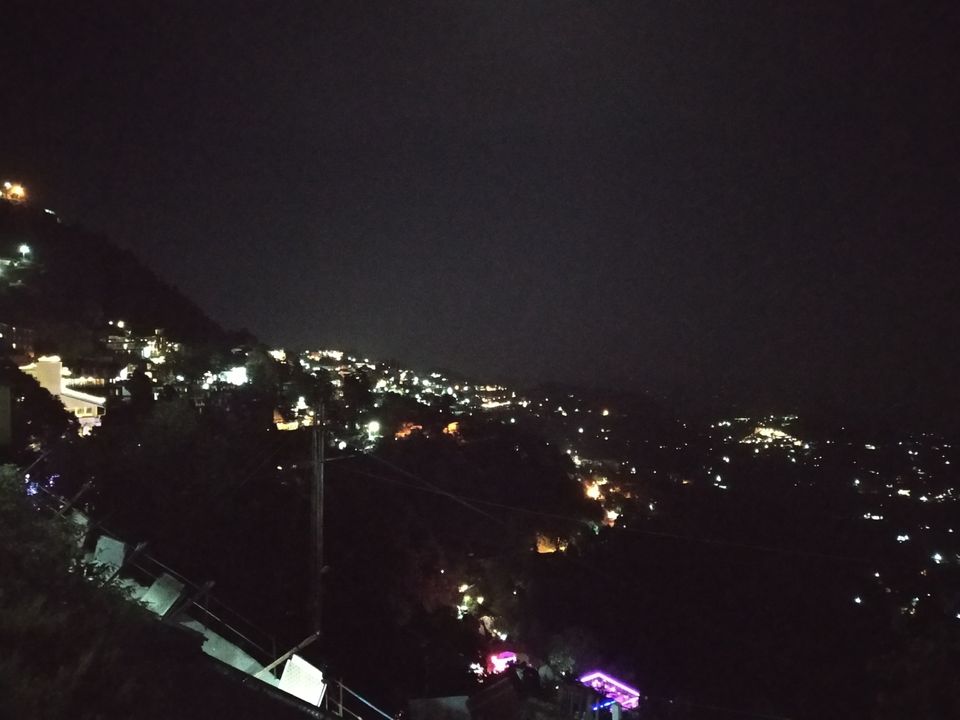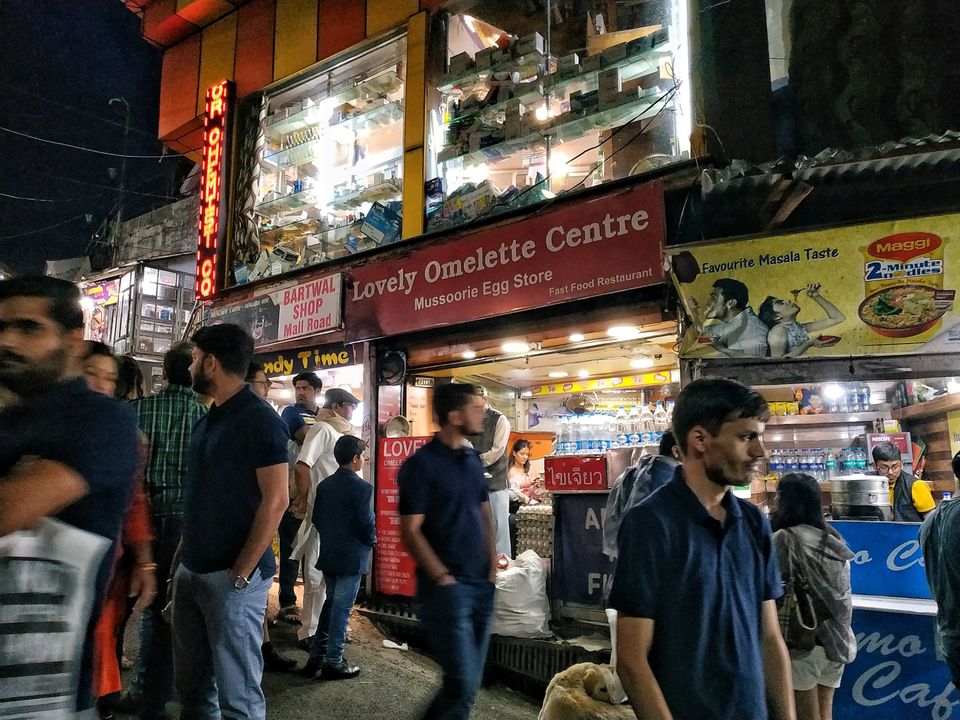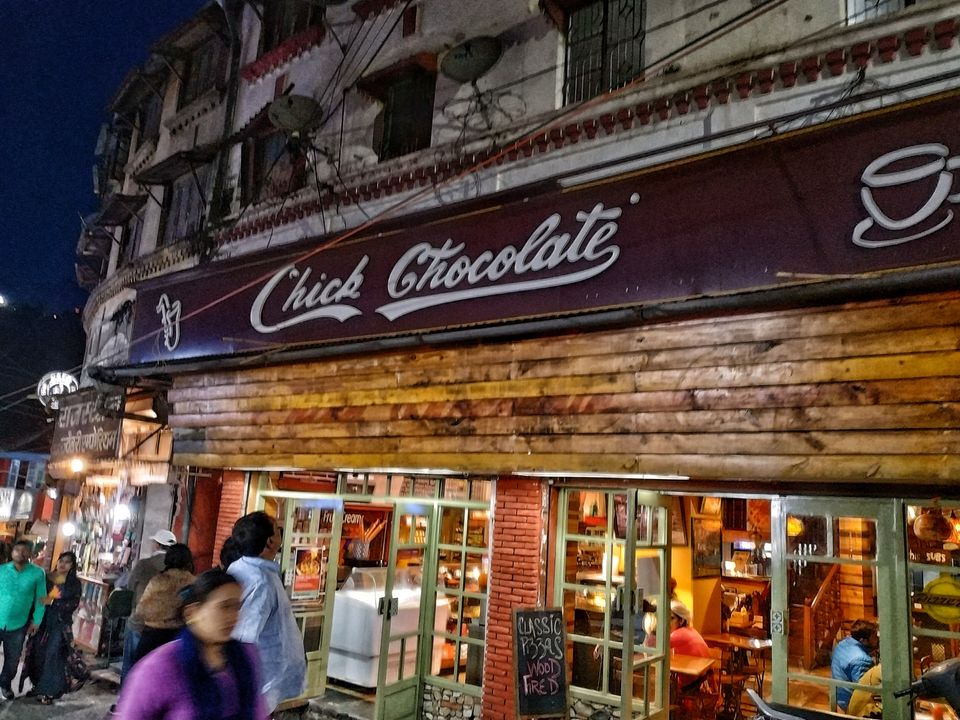 Next morning, we got ready by 10:00a.m.
We sat in the balcony of our homestay which was located at an amazing location, and mind blowing views can be seen from there.
Firstly we went to Company Bagh which was near to our homestay. This place is full of different varieties of colourful flowers which give a very pleasant feeling.
Then we went to Gandhi Chowk, to hire a jeep to Kempty Falls which which was 14 km away from Library bus stand. It took nearly half an hour to reach there. You can go down to the fall by ropeway or by stairs because base of the falls is situated at a lower position. Then we changed at the changing rooms there and then jumped into the chilling❄❄ water of the falls. After half an hour in the water we decided to leave. Then we came at the Gandhi Chowk.
Then we took a ropeway to the Gun Hill Point on the Mall Road. At the top of the Gun Hill Point, we got an amazing view of Mussorie. After some time we came down and then roamed on the Mall Road.
We ate at Kalsang's Food Corner. Don't miss out it's chicken devil momos and thukpa.
Then we returned to our homestay.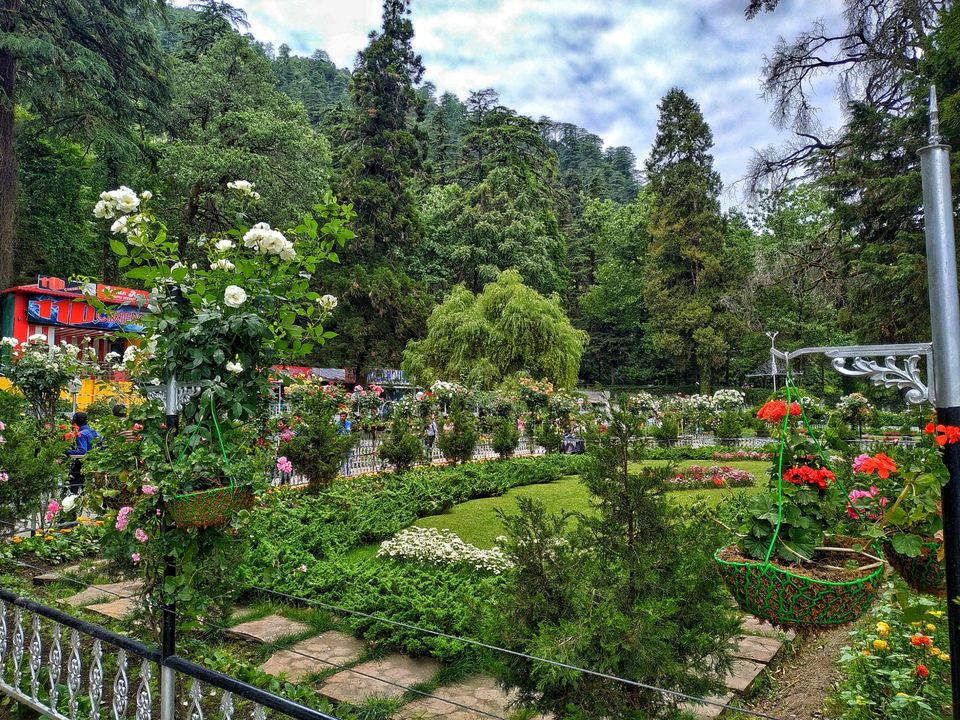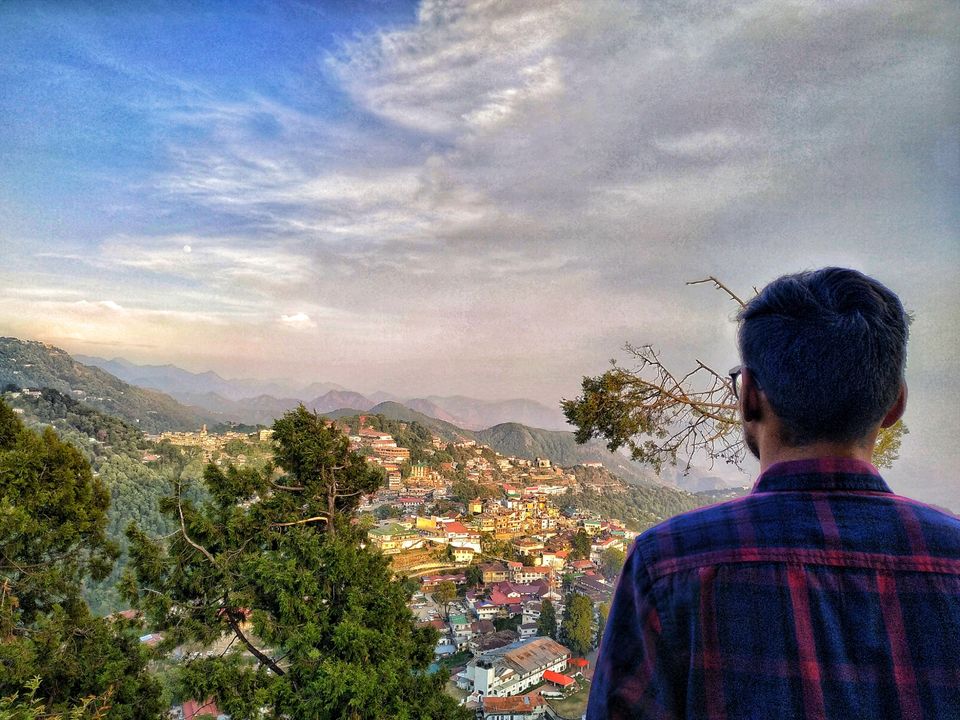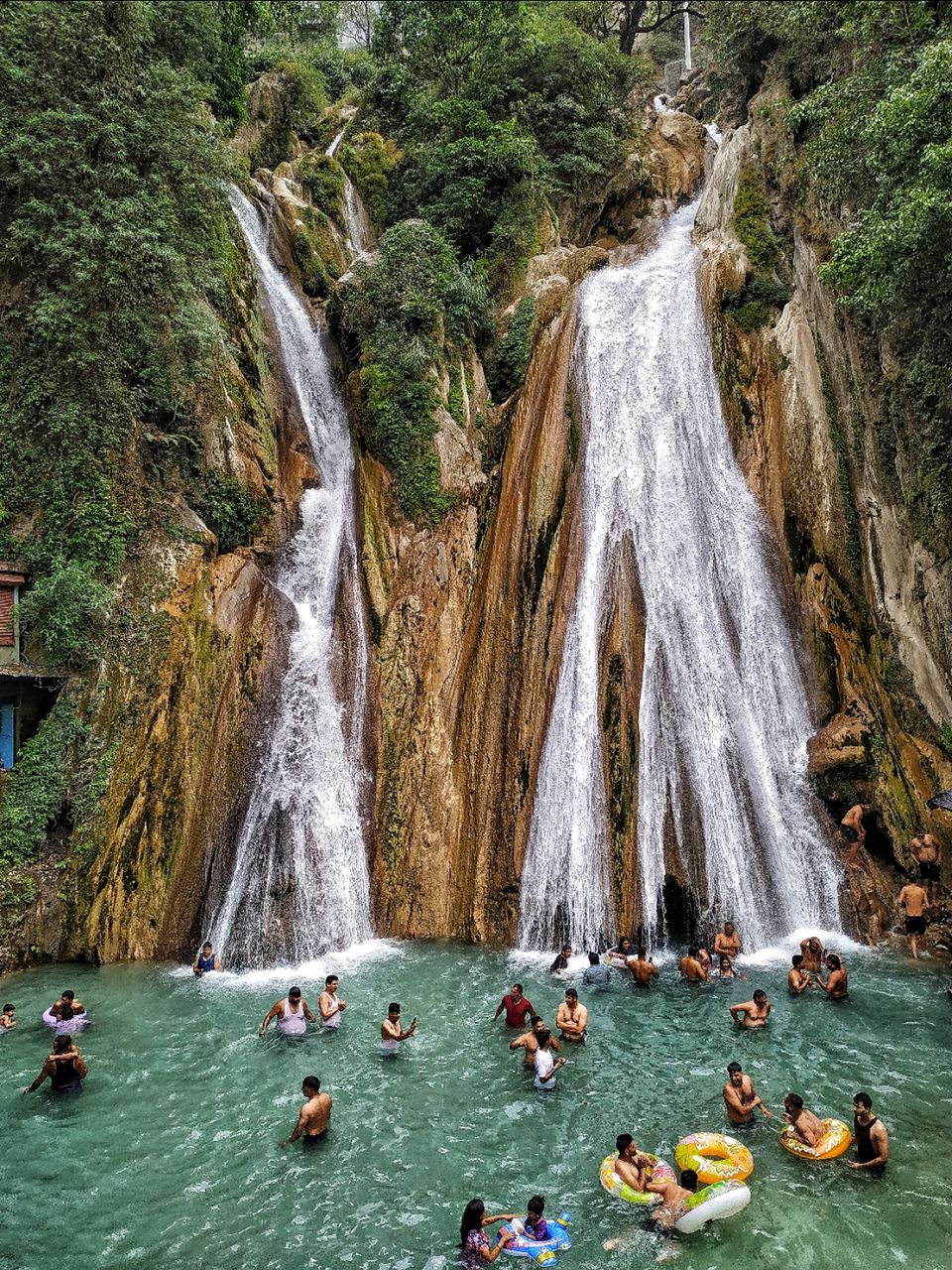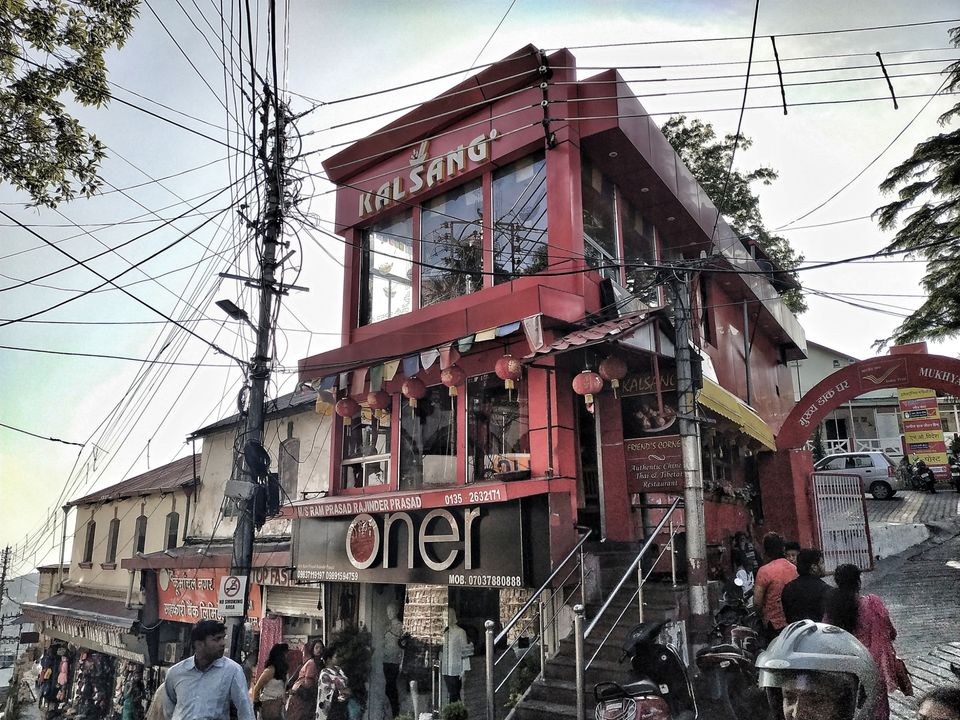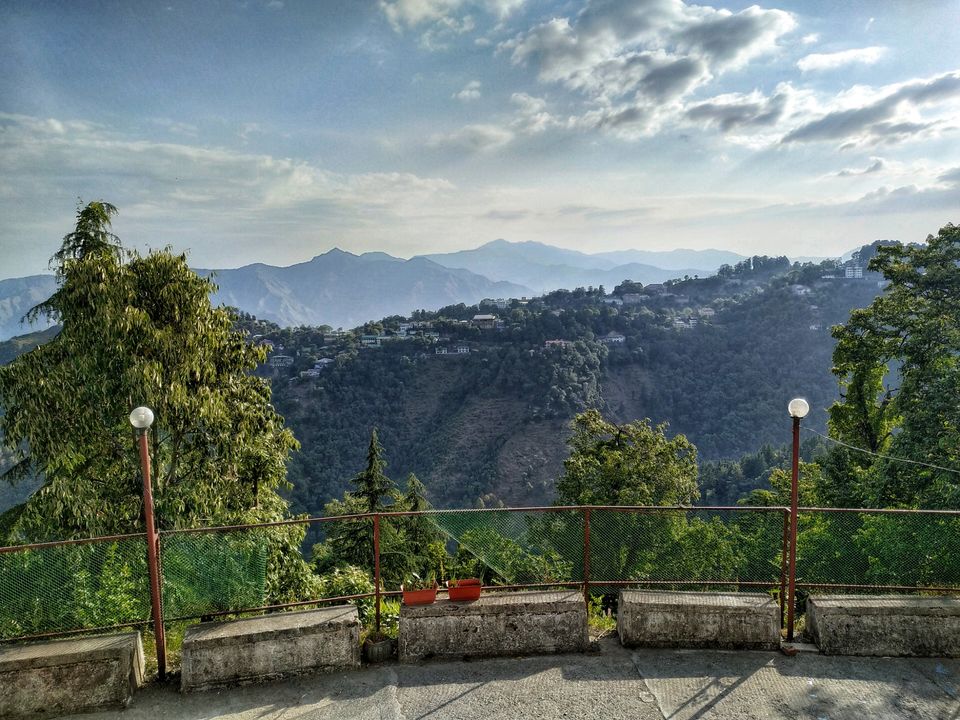 On next morning, all were tired and we had to go to Dehradun at 11:30a.m. so all decided to skip visiting Landour. But I decided to visit there too. I woke up at 6:00 a.m. and got ready and left at 6:45 a.m.
I walked to the Library bus stand., then through the mall road, then I reached the Landour Clock Tower. Then I started trekking upwards to Lal Tibba Scenic Point. During trekking through the curved roads, I saw a church -St. Paul Church. Adjacent to the church is the famous Chardukan.-which includes Anil's Cafe, Himgiri Cafe, Famous Char Dukan Cafe ,Tip Top Cafe, Cafe Ivy. I ate pancakes and waffles and drank hot chocolate.
After eating I headed upwards towards Lal Tibba Scenic Point. After reaching there I was amazed to see the amazing views from up there. It is the highest point of Mussorie.
Then I started walking downwards and after reaching St. Paul Church I turned left and headed forward. I saw Kellogg's Memorial Church which had a great architecture.
After trekking for some more time, I saw the shop which I was all coming about- The Landour Bakehouse. This shop serves you the best pastries and baked products. The interior designing of this shop is really awesome.
Then I started moving downwards and at 11:00a.m. I reached the library bus stand.
Rest of all ,also came to the library bus stand with my bags too.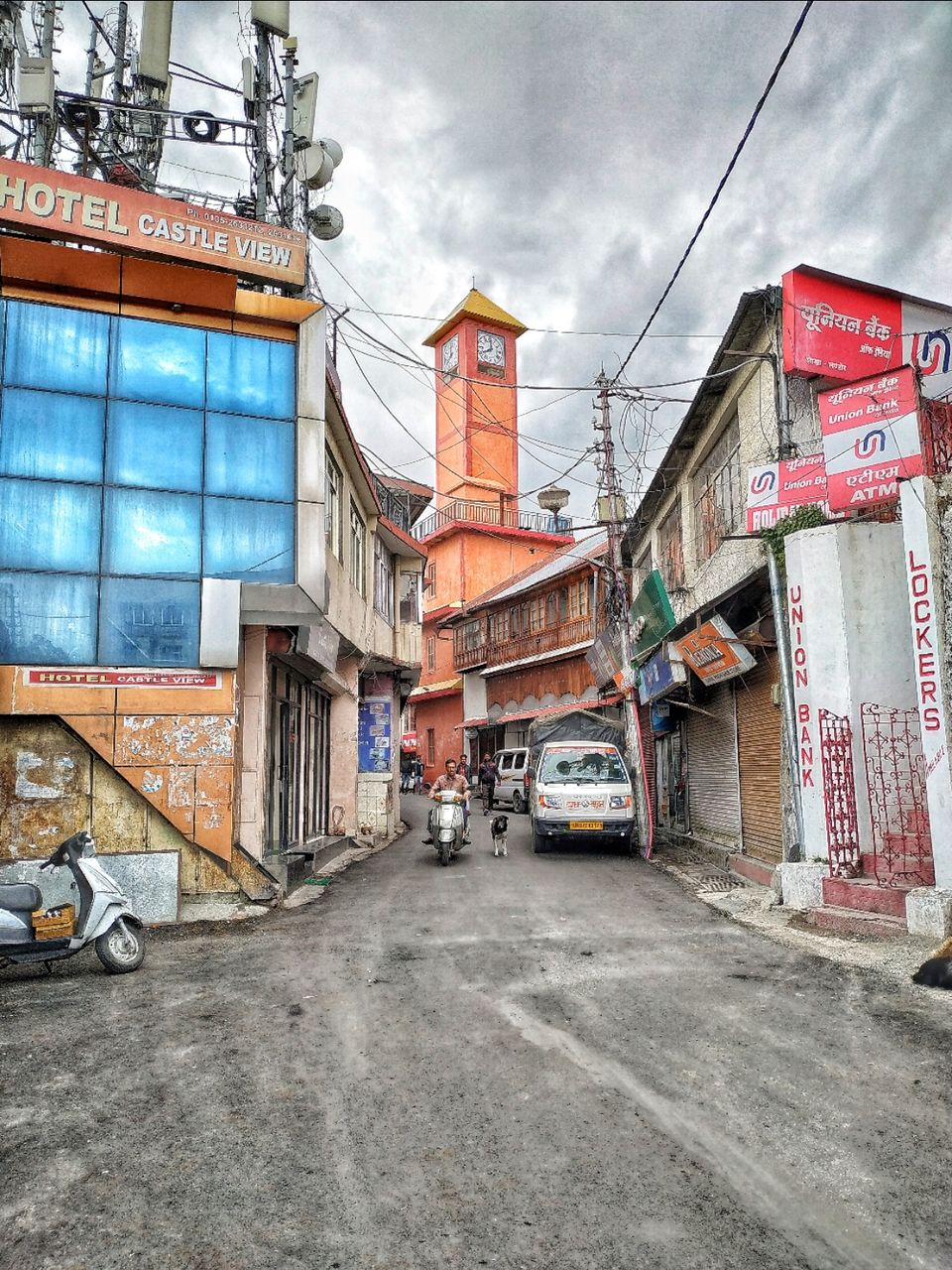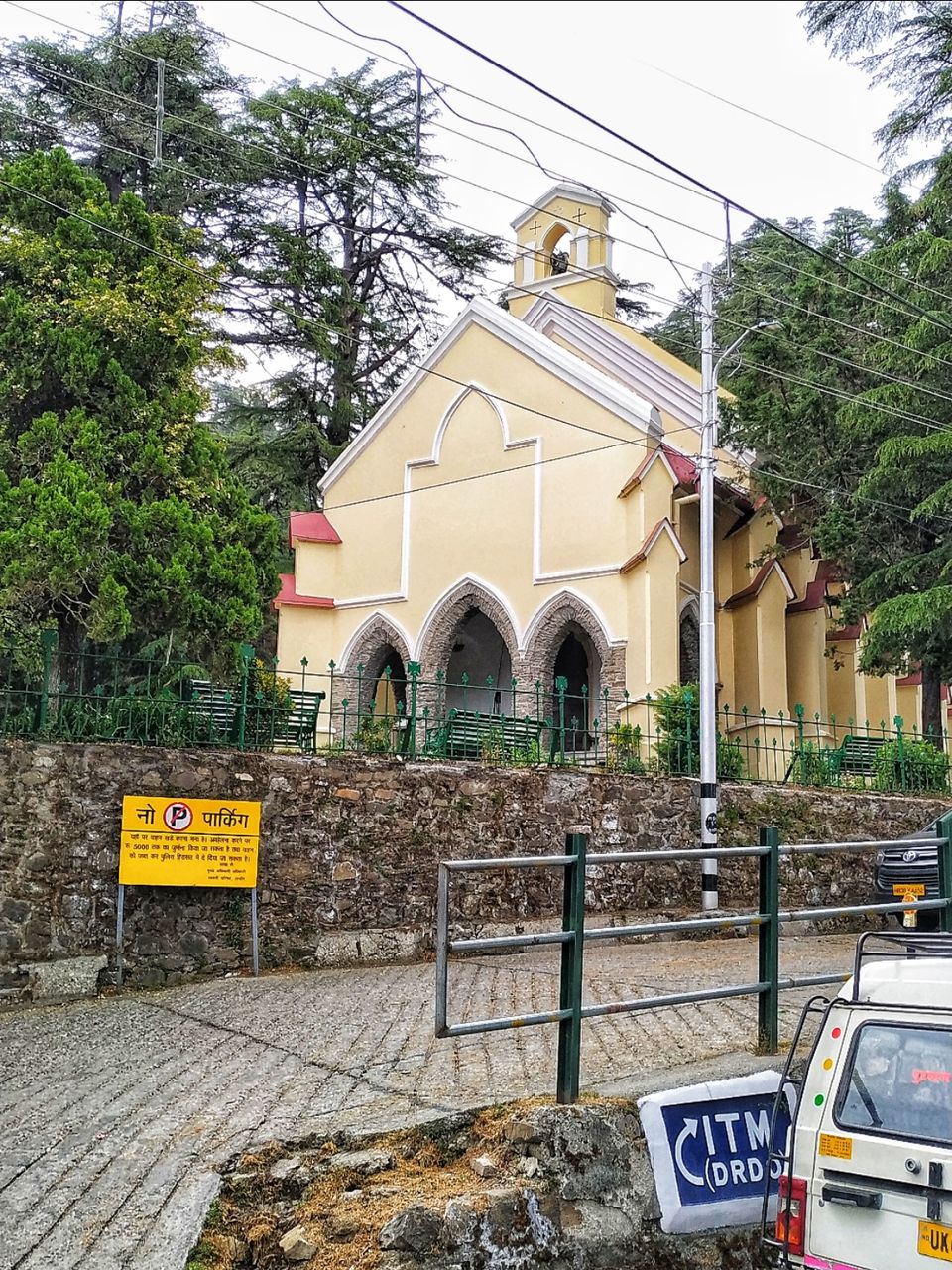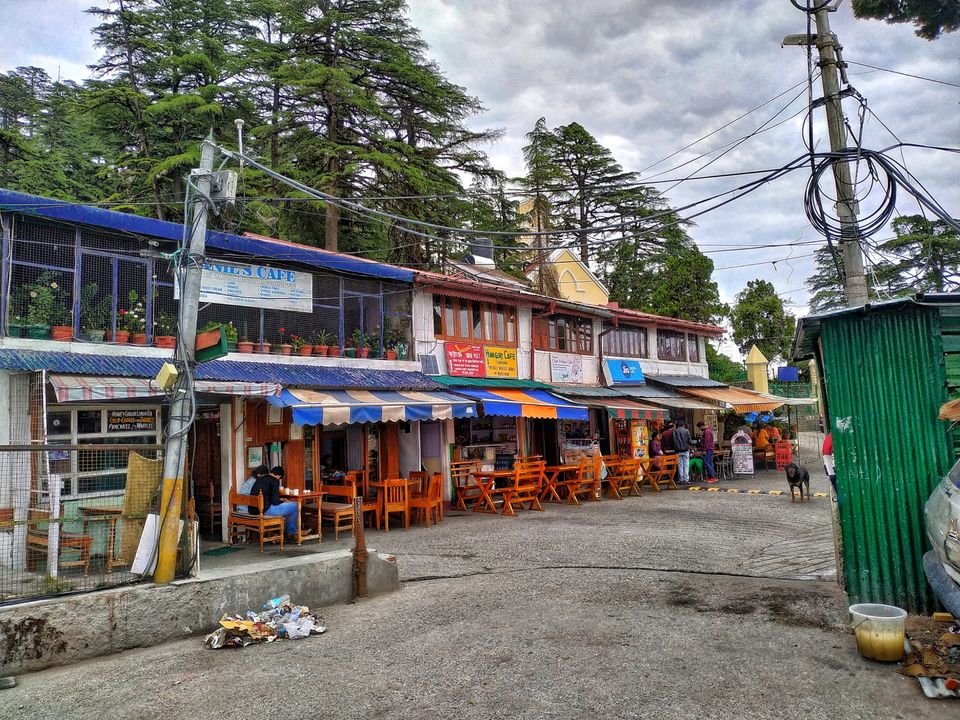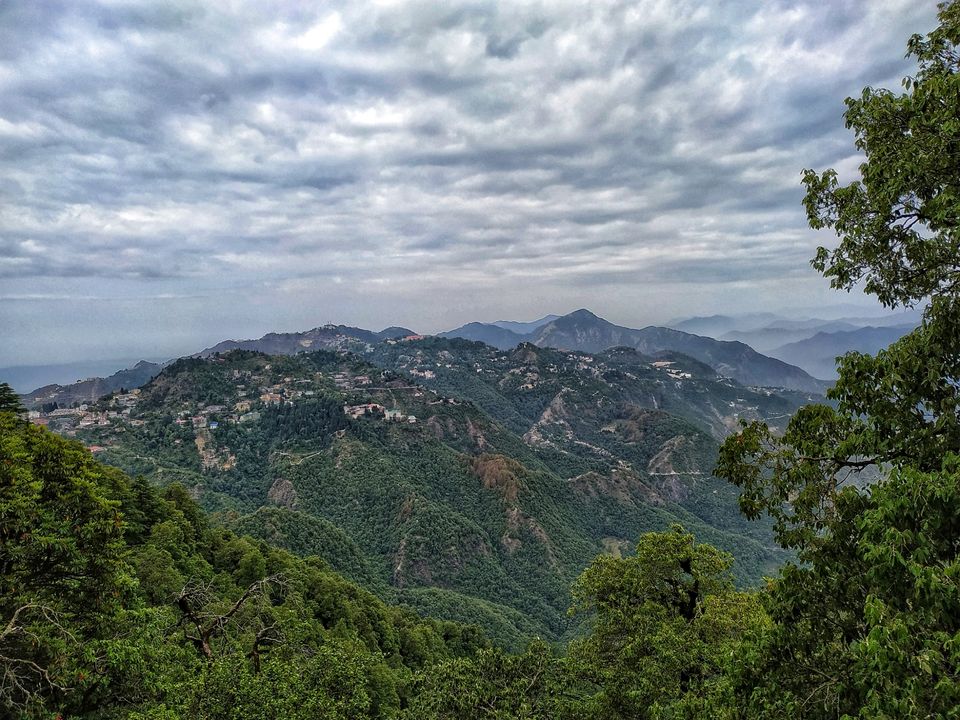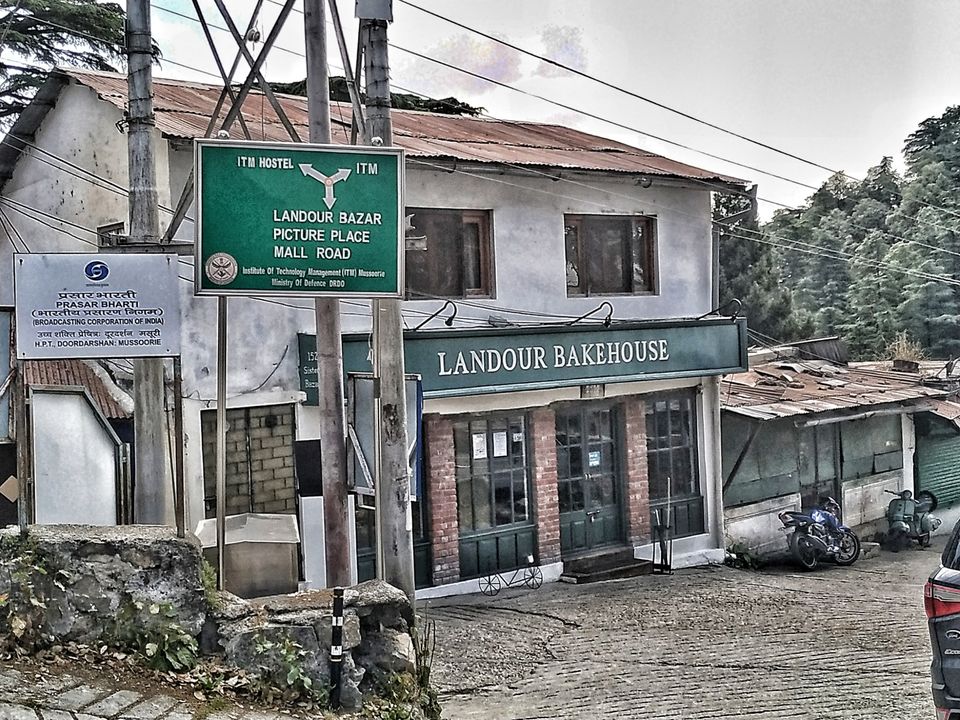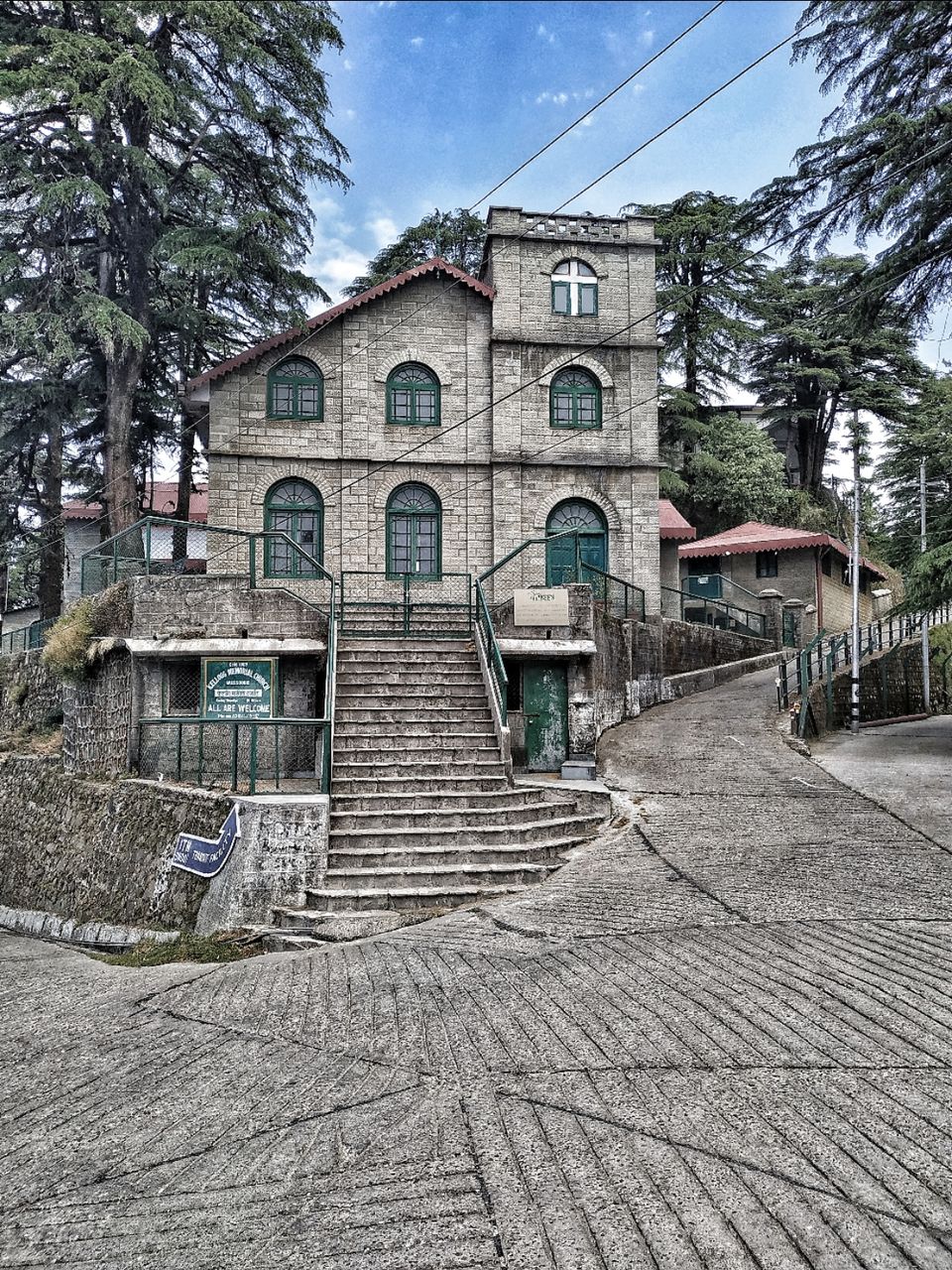 Then we took a taxi to Dehradun. We had our hotel booking and hotel was near the railway station. We then ate food and got fresh.
Firstly we went to the Forest Research Institute. You would never have seen such a heroic building. It so large, so large and so large. At this place shooting of various films had took place. It has 6 museums inside it related to forest studies.
Then we went to Robber's Cave. We got an amazing experience of walking in the caves on flowing water.After walking for sometime, there is a floating cafe in the cave. The source of flowing water is 1.2 km away.
At night we went to Famous Black Pepper Restaurant. Then we returned to our hotel.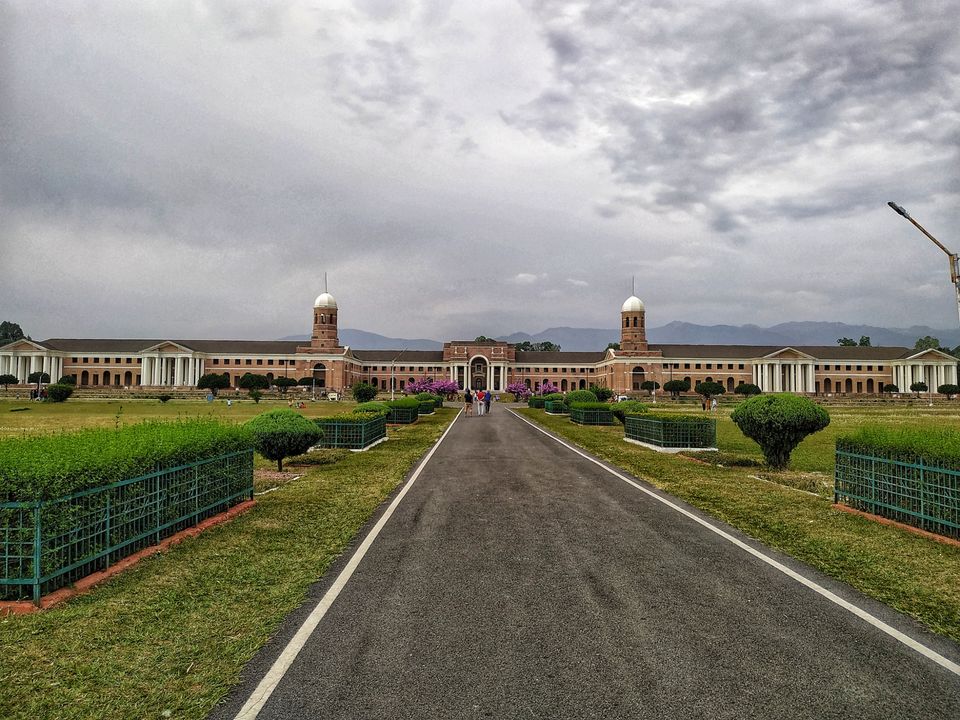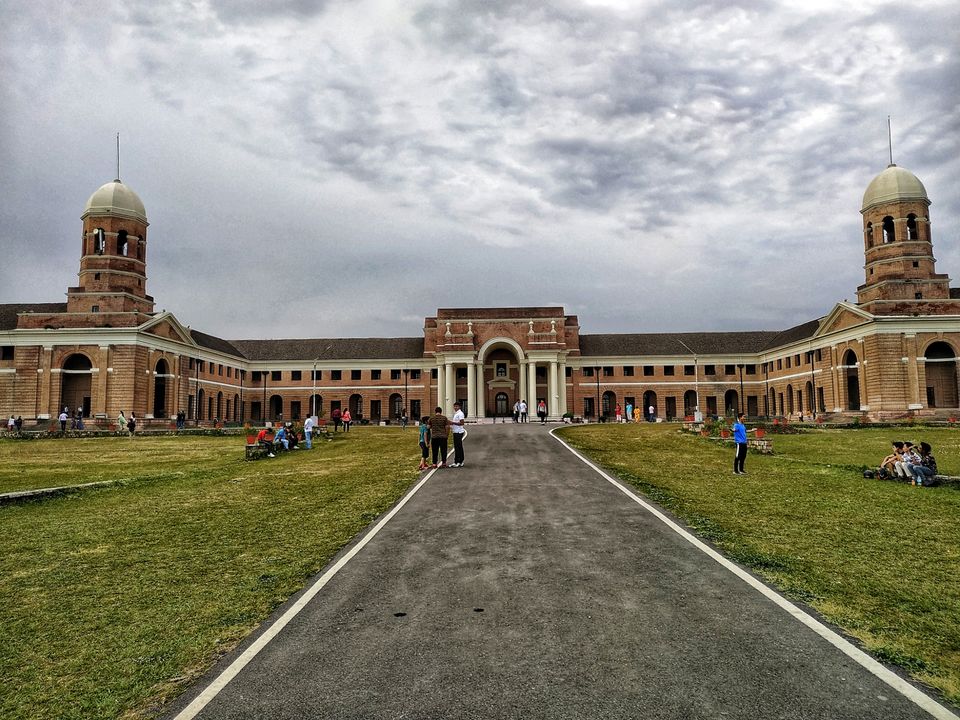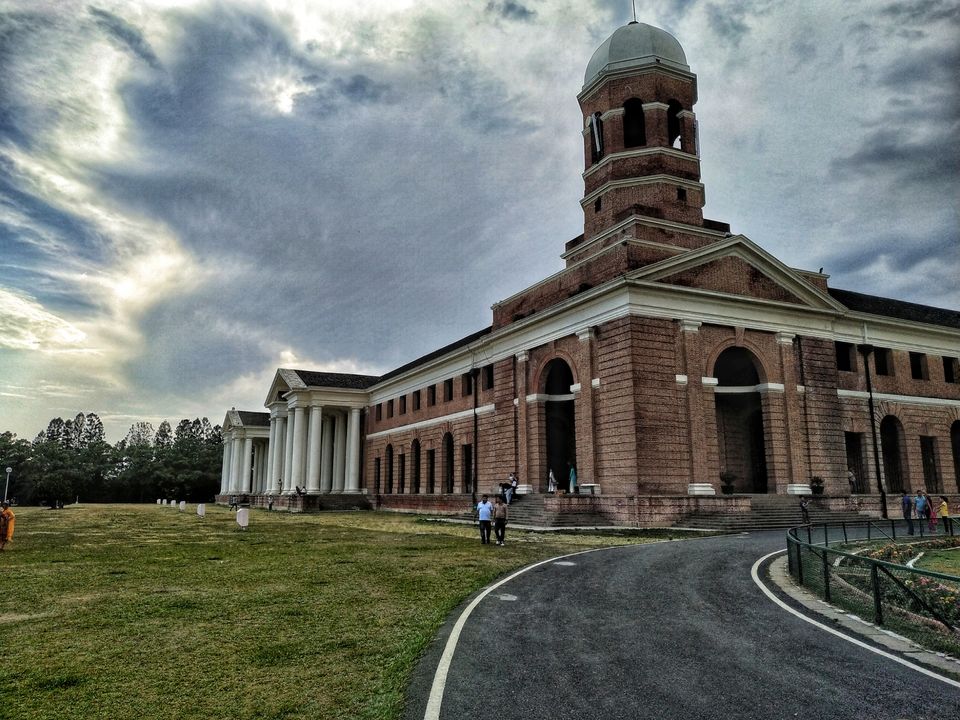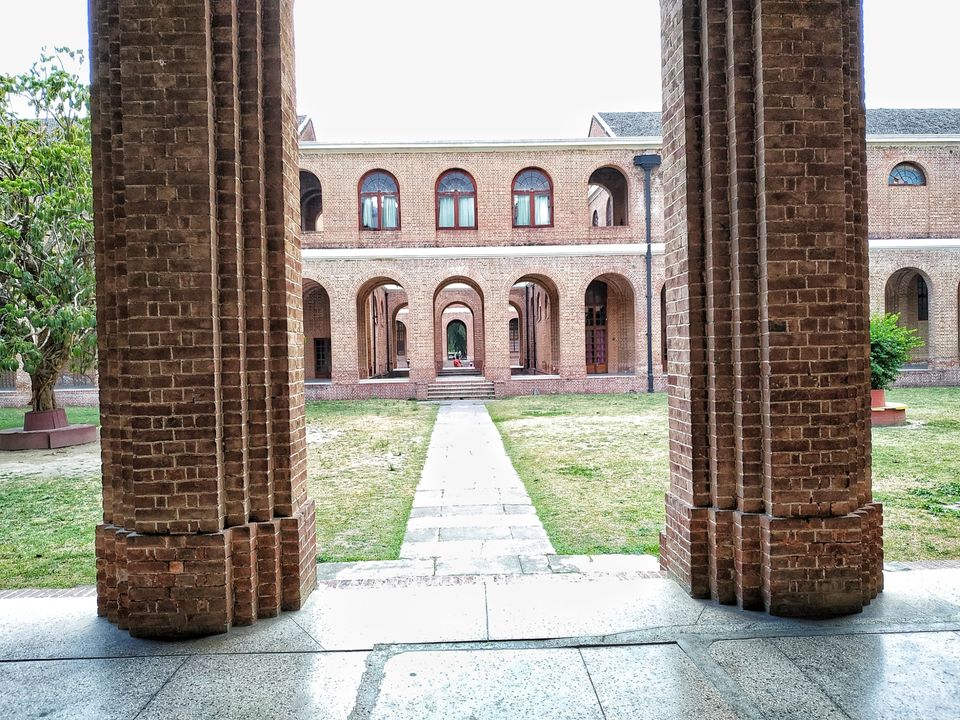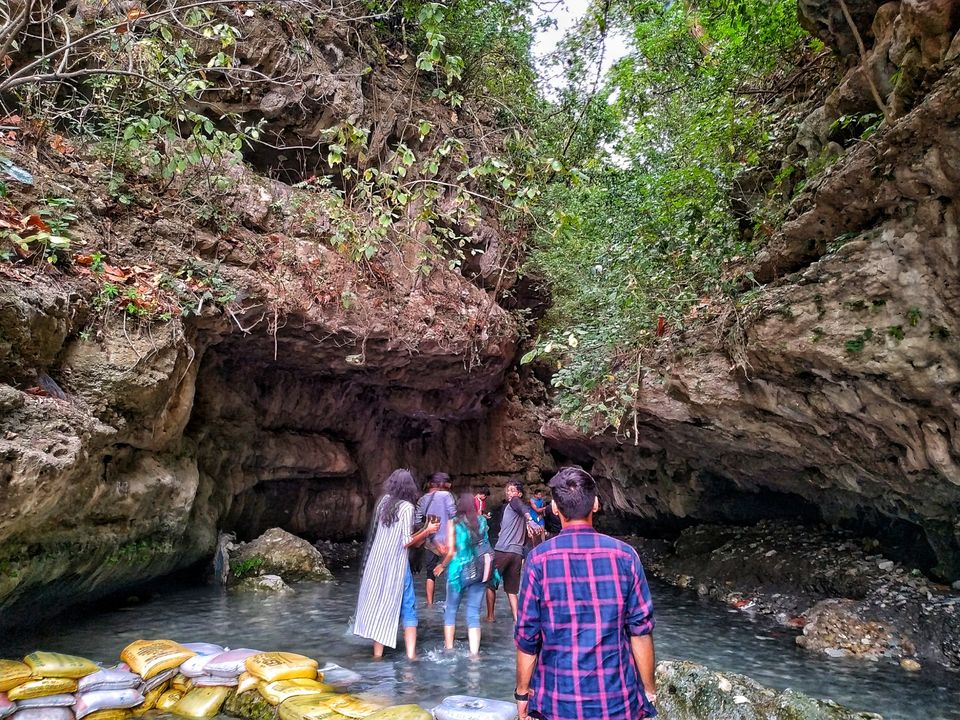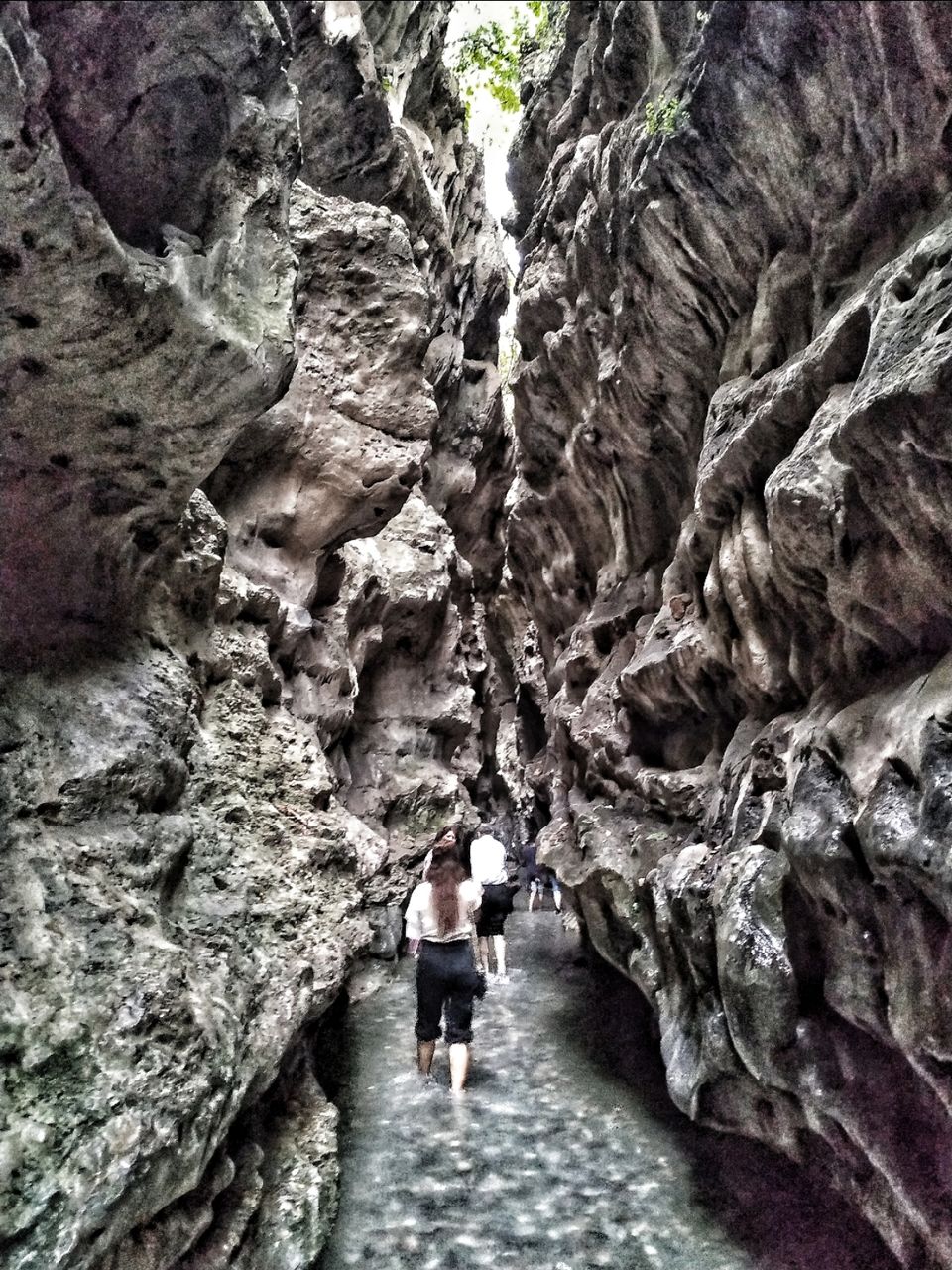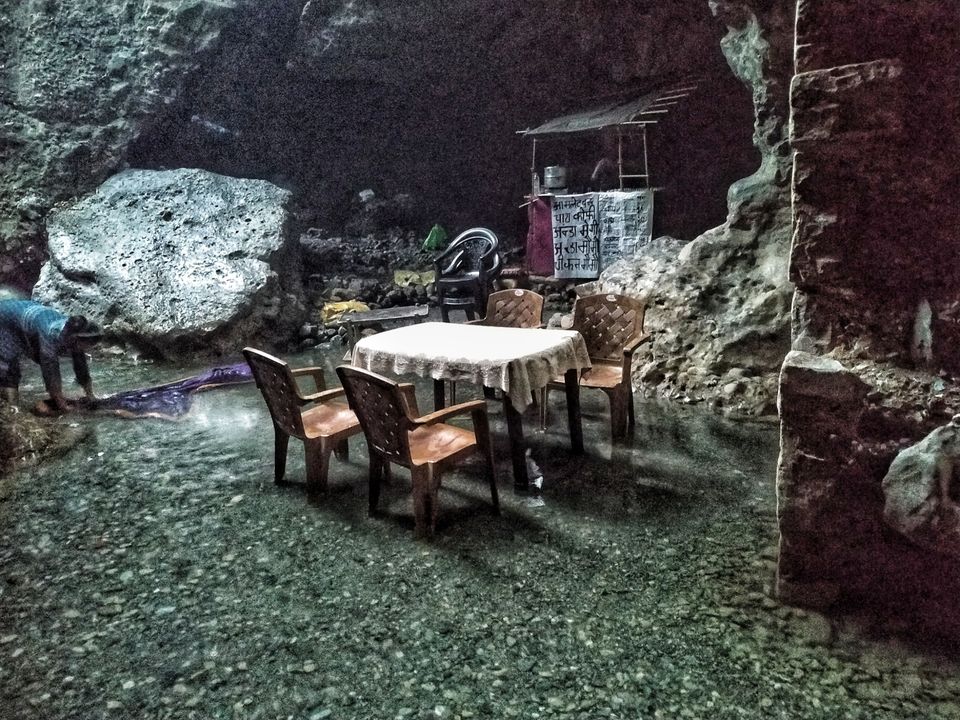 We boarded our train from Dehradun and said heartly goodbye to Uttarakhand........