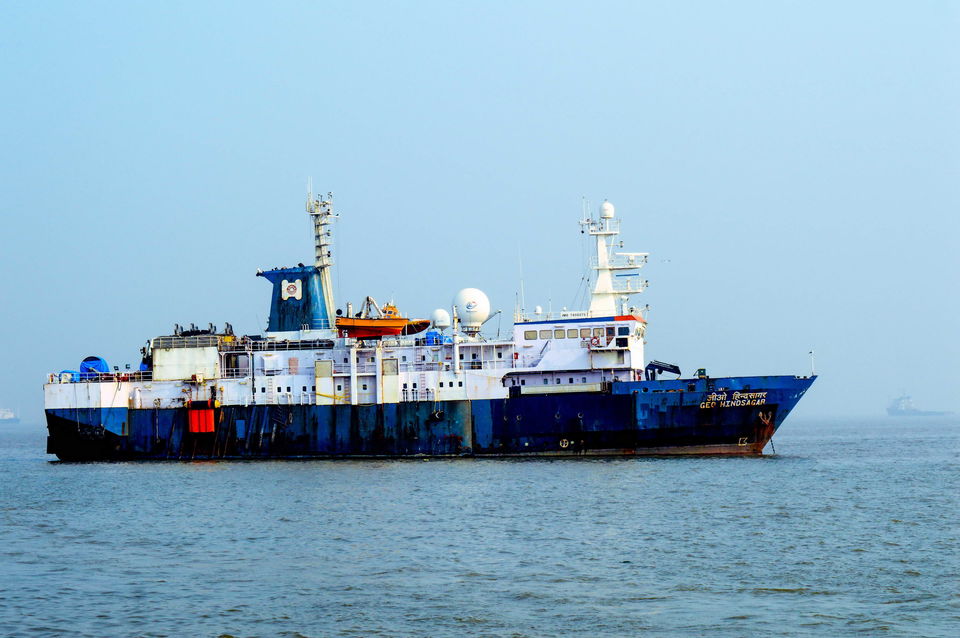 If Alibaug is in your travel plans for the next month then here is great news for you! You can reach your destination in less then an hour while beholding beautiful sea views. The city's first Ro-Ro ferry service is going to begin next month between Bhaucha Dhakka aka Ferry Wharf in Mazagaon and Mandwa in Alibaug.
Wondering what Ro-Ro stands for? It's for roll on, roll off. The new service will not only shorten travel time but it will also aid in easing the traffic on Mumbai and Goa highway.
Here's everything you need to know about the much-awaited Ro-Ro Ferry Service which will make your weekend trips a lot easier and a lot more fun.
What is it?
Mumbai-Alibaug Ro-Ro Ferry Service is a part of Government of India's Sagarmala Initiative. It aims at developing the country's coastal areas. The Indian government and the Mumbai Port Trust have spent approximately ₹150 crore on the project. Besides reduced travel cost and travel time, another advantage is that travellers can offload their car at Mandwa and proceed to explore other destinations.
The service will not stop even in the monsoon, unlike the usual ferry services from the Gateway of India in Mumbai to Alibaug.
When is it starting?
The Ro-Ro Ferry Service will launch next month i.e. in May to make your summers better. According to media reports, the framework for the service is almost complete. The infrastructure of the Mumbai and Mandwa landings and the bridge that will help loading vehicles onto the ferry are all set. The vessel will arrive in about a month.
The current ferry will be bought from China while, in future, the contractor will import boats from Greece.
Once the vessel clears the trials and safety checks, service will begin in May 2018.
How to book tickets?
It is not clear whether the tickets will be made available by Indian government, the Mumbai Port Trust or by a third party. But it has been stated that the travel cost between Mumbai and Alibaug will be greatly reduced post commencement of this service.
According to reports, the Ro-Ro Ferry Service will reduce the cost of travel from ₹7 per km (by road) to just 25 paise per km (by sea).
Timings, cost & capacity
Cost: As for the cost of the tickets, there's no official word so far. However, the cost is expected to be anywhere between ₹500 to ₹620.

Travel time: Moreover, the ferry will cut the travel time between Mumbai and Alibaug from four hours to 45 minutes. Each journey between the two landings will take about an hour, of which 45 minutes will be travel and 15 minutes for loading/offloading of vehicles.
Capacity: Every ferry would be able to accommodate 513 persons including 500 passengers and 13 crew members. Additionally, 80 cars can fit into each ferry. The number of cars will drop down to 60 in case the sea is rough.
If you plan to visit Alibaug before May
If you are hellbent on visiting Alibaug before the service starts, you can still take a ferry from Mumbai to Alibaug. The standard ferries operate between Gateway of India and Mandwa Port and have a travel time of 45 minutes to an hour. As for the cost, a one way ticket costs up to ₹150 per way to ₹135.
The four major ferry service providers include Ajanta, Maldar Catamarans, Apollo Catamaran and PNP Maritime Services. Ferries are available roughly every 45 minutes. The first boat departs from Mumbai at 6.15 am and the last boat from Mandwa leaves at 7.30 pm.
Have you ever been to Alibaugh? Share your travel experience with Tripoto community here.
For some exciting travel videos, tune into Tripoto's Youtube channel and get your daily dose of visual feast.