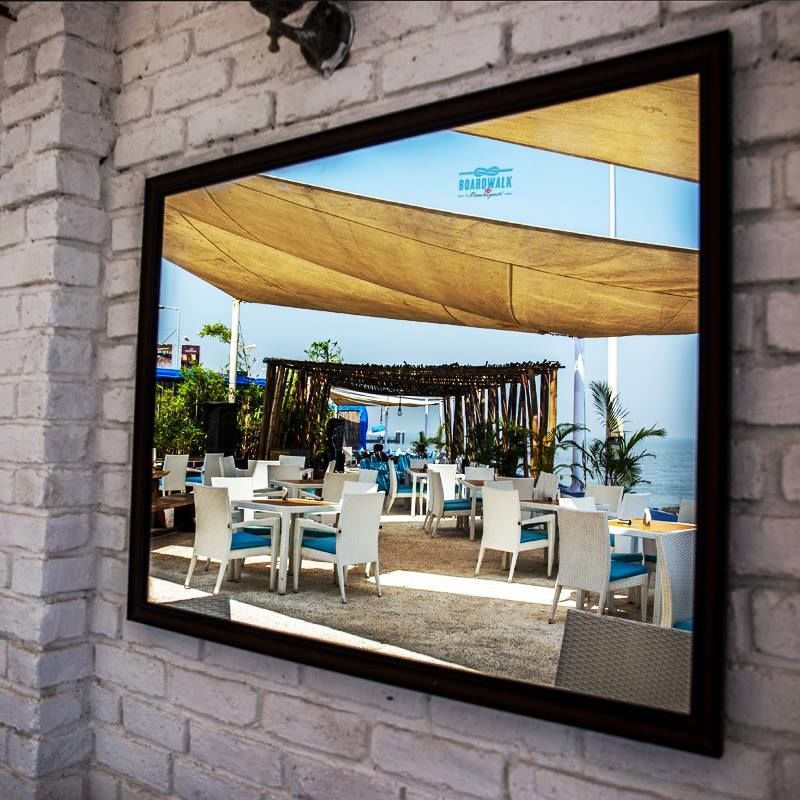 Put on your hat, sunglasses and floral summer dress with a pair of beaded flip-flops. No, I'm not asking you to pack your bags and head to the warm, sunny beaches of Goa. What I'm suggesting instead, is that you take a cheat vacation. How about a short ride to an exotic brunch getaway? Hop on to a ferry at Mumbai's Gateway Of India, enjoy the wind in your hair, feel the salt on your lips and in 20 minutes, you're in a Mediterranean paradise. I'm quite certain that Mumbai's Goa loving janta prayed long and hard for a beachside getaway that was close to town. And then the beach gods smiled!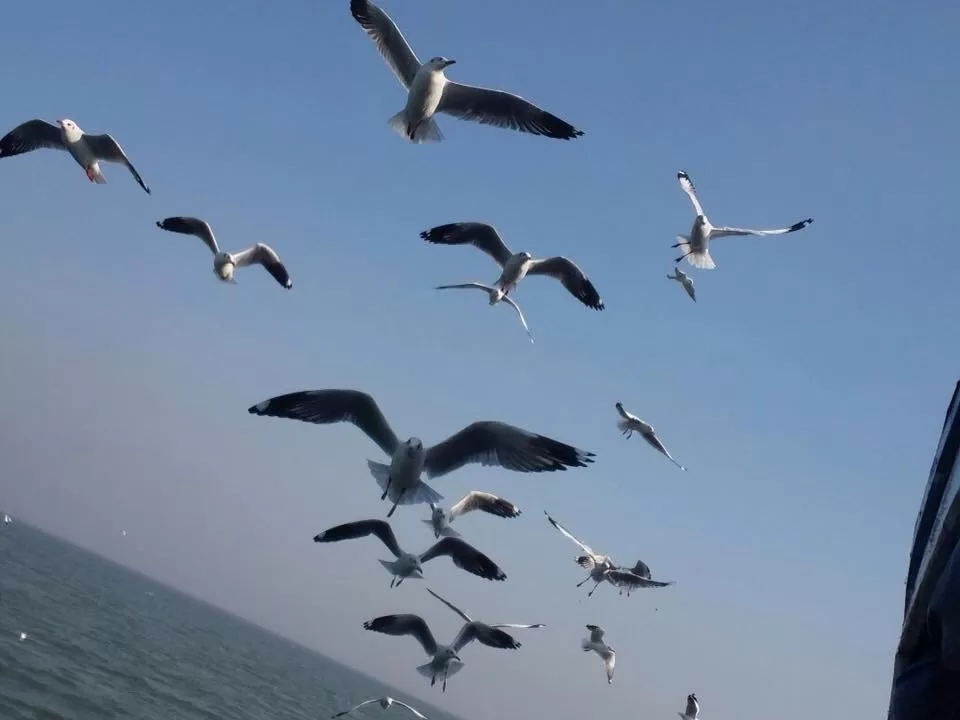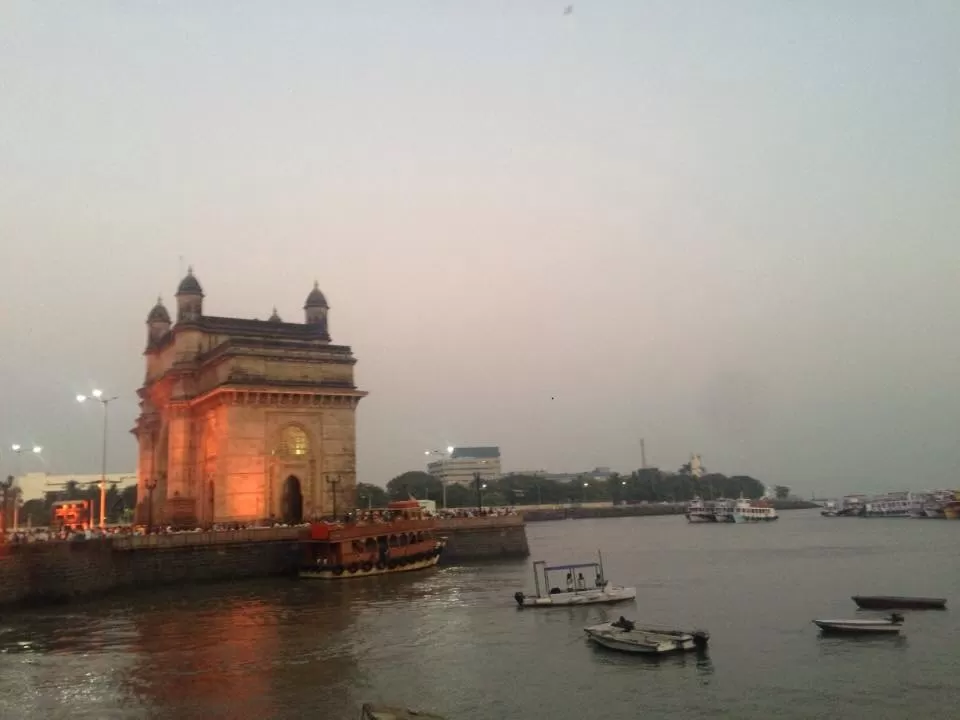 This time, you don't even have to head all the way to Alibaug or Kashid to get your beach fix. Just walk on to the jetty at Mandwa and you'll see signage for Boardwalk by Flamboyante. If I was to make an advertisement to promote this cool beachside cafe, I think my opening line would say – sunset, sand and sangria.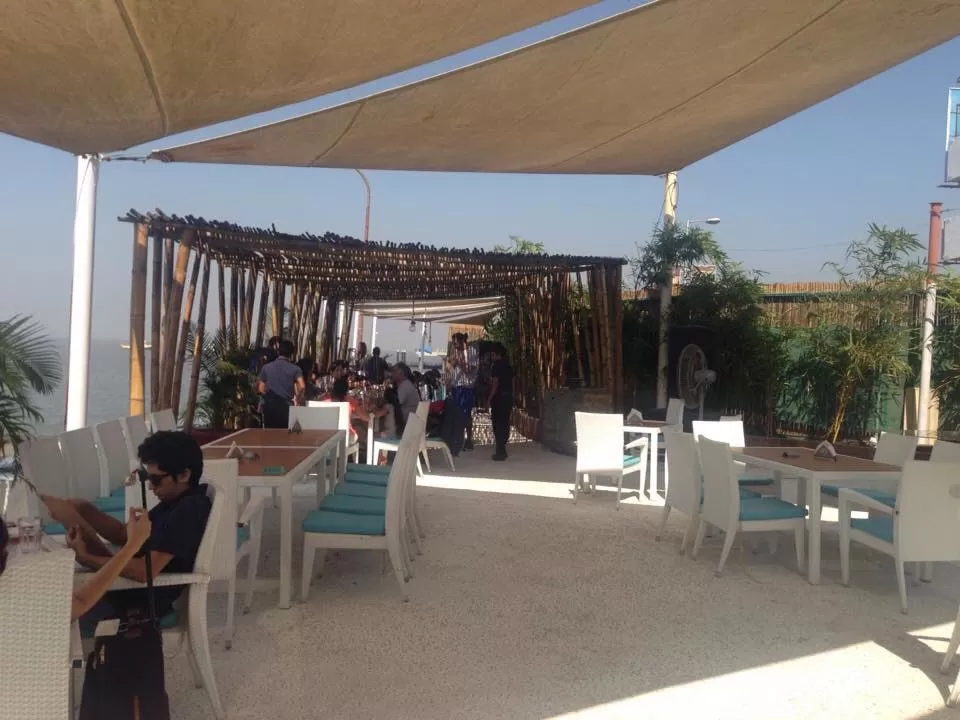 The cafe is almost all white, with splashes of blue giving it the 'Santorini' touch. Though there's an indoor bar lounge, the open-air seating right by the sea is where you want to be at this pretty 200-seater cafe. There's a shack-style roof, bamboo pillars and some subtle maritime decor around, but the pièce de résistance is the blue waters. The ambience is perfect for both lazy lunches and eventful sundowners.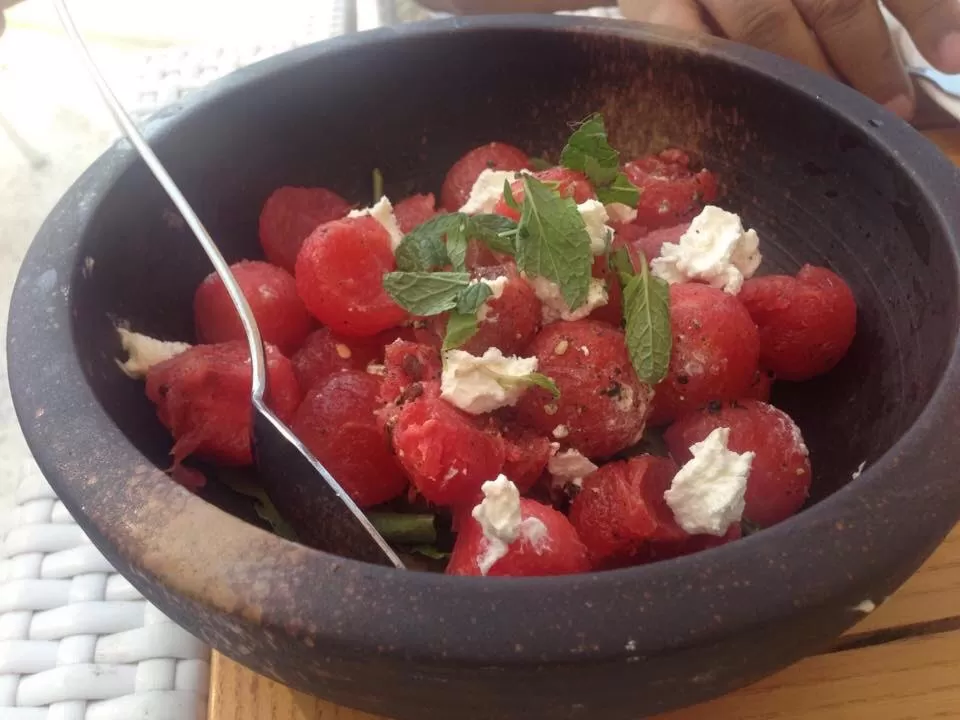 The kitchen is handled by Mumbai-based Flamboyante (Boardwalk's catering partner). Their Mediterranean eats and seafood come highly recommended. The watermelon and feta salad, wood-fired pizzas, burgers, sandwiches are all worth your money. The bar menu is curated by an alumnus of the European Bartender School. Don't get too drunk, you have to catch the last ferry at 8.30pm back to Mumbai. If you don't want to head back early or get into the hassle of booking a boat on the spot, Boardwalk has a package of ₹2,995 (₹1,996 on weekdays), which includes speed boat rides to and from Mumbai and unlimited food and non-alcoholic drinks.
What's nearby: Chill by the Nagaon Beach (6km from Alibaug city centre); Nagaon also acts as the central place for surrounding beaches such as Murud, Kashid, Akshi, Alibaug, Kihim; visit the Brahma Kund (20km away from Alibaug), built in 1612; indulge in water activities like speed boat, banana boat and water scooter at the Alibaug beach; relish coastal delicacies at the many seafood restaurants lining the beach and the city centre area.
Cost: ₹2,000 for two
Cuisine: European, Meditteranean
Standout dishes: Herb chicken and bell pepper pizza, Lebanese chicken and rice platter, watermelon and feta salad, grilled fish in lemon, butter, garlic.
Timings and location: 11.30am to 3.30pm, 4pm to 11pm; Mandwa Jetty Road, Mandvi, Alibaug
Contact: +91 9920569772
If you've been to Boardwalk by Flamboyante or any other cool getaway from Mumbai, share your stories with us and fellow travellers. Also watch some stunning travel videos on our YouTube channel.