Don't you wanna fly in the air like a free bird? We all want to right! "Paragliding" in Bir Billing Himachal Pradesh was the last thing of my "Bucket List of 2015". So When december started, I decided this is the time to tick on my last wish which i wanted to complete before i say goodbye to this year.You know I chose Bir Billing for paragliding as being a Mumbaikar i had an option of going to Kamshet also for Paraglinding but i chose Bir Billing. Bir Billing is the only place in India where Paragliding Worldcup had happened in year 2015. So that means Bir Billing must be providing the best Paragliding experience & it really does.
From almost 8,500 ft. Paragliding at Bir Billing is most thrilling experience you can ever have!!
How

to reach Bir Billing:

From Chandigarh, take a bus for Bir. Bus journey will take 6 to 7 hours. So better if you take a midnight bus so early morning you will reach Bir. From Bir, Billing is another 1 hour journey.

Approch tour agency for Paragliding: Bus will drop you at Bir & from there you can contact any tour agency for Paragliding. So they will only arrange a vehicle for you which will drop you at Billing which is a Paragliding point.Cost for Paragliding: Cost for Paragliding at Bir is 2,500 which includes transportation from Bir to Billing, Paragliding, Go Pro so you can capture your whole experience. They will give you one Dvd also of your paragliding experience movie which is included in the cost itself. One pilot will accompany you for paragliding. Cost can fluctuate as per season.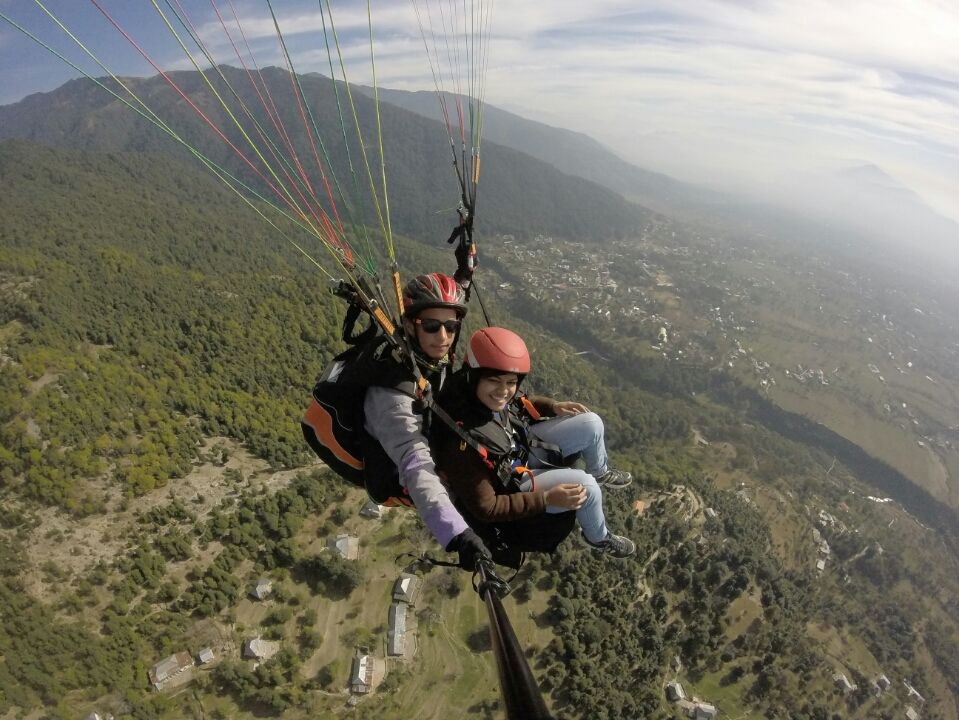 So guys, if paragliding is in the Bucket list of 2016 then trust me Paragliding at Bir Billing is your destination.