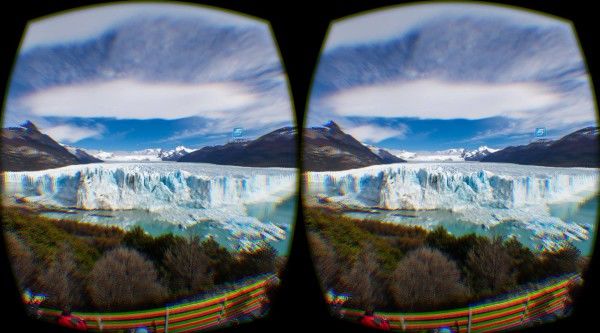 "For the born traveller, travelling is a besetting vice. Like other vices, it is imperious, demanding its victim's time, money, energy and the sacrifice of comfort." - Adlous Huxley. 


Just like this, here's a list of people who have surrendered to this vice, for a life of travel and to envy them and help you get your lazy self off your bed and go live outdoors!

youtube.com
Devin Supertramp:
Real name Devin Graham, he is an American videographer who produces adventure and extreme sports videos on Youtube. 
"Everyone thinks that I just go out there and have fun, party and be a rock star,
but the truth of the matter is what I do, it is work, it's a crazy amount of work,
I absolutely love it, I'll keep doing it 'til the day I die."
His website, here

youtube.com
VagaBrothers: 
Marko and Alex Ayling, they're two vagabond brothers travelling the world together, making films and writing about it. Posting new videos every Tuesday, they'll keep you enticed!
"We're awarded- winning travel videographers, photographers and writers – globally-engaged storytellers on a mission to explore our planet by connecting with other young people and inspiring viewers to do the same."
 Check them out, here

discoverydn.com
FunForLouis:
Each day that you wake up on the same bed, Louis wakes up in another place. Check his channel for a daily dose of inspiration.
"My name is Louis Cole. I make a Daily Vlog of my life! I enjoy travelling the world with friends, having fun and inspiring others!"
Follow his daily Vlog, here

chrisburkard.com
Chris Burkard:
A self-taught photographer and artist, offering internships and workshops online, he is ready to share his crazy skills with any photographer who is interested.
"Have Camera, Will travel."
His website, here

reddit.com
Kyle X Taylor:
Only 17, with a go pro and so much to look forward to, he travels the world indulging in great adventures, trying to encourage us to kill that couch potato soul!
"When I get an adrenaline rush it usually means something has gone wrong. I try to stay calm and collected with the activities that I do, this is what keeps me safe and stops me from making silly mistakes. If I'm not confident that I can do something I won't do it, but if I know I can do something I will charge at it and won't let anything stop me from doing so!"
Envy him, here

outsideonline.com
Outside Magazine:
Featuring all crazy places on the planet, it will leave you scrolling forever
"Live Bravely!"
Follow outside mag on Instagram, here

blog.travelchannel.com
Nomadic Matt:
 Travel aspirations high but low funds? Let Nomadic Matt help you!
"If you've ever wanted to learn how to travel cheaper, turn your dream trip into a reality, save money, or travel the world, you are in the right place! Every month, over 800,000 people visit this website to get inspiration and advice on planning their trip."
Nomadic travel tips, here

twomonkeystravelgroup.com
Two Monkeys Travel Group:
Need the best of both worlds to satisfy your travel needs? Blend adventure and luxury with the two monkeys! 
"We have a unique travel style which is a blend of luxury and adventure – seeking out the most incredible experiences on foot, mountain bike, motorbike, up mountains, through rivers and out of aeroplanes, before arriving at a luxury hotel, to be soothed back to life with a spa, a massage and some fine food!"
Check them out, here

hecktictravels.com
Hecktic Travels:
If you're planning to go all 'Into the wild' and give up everything for a life of travel, this is the inspiration you need.
"Quite simply put, we went from scraping the bottom of life's deepest hole to blowing the roof off the top. And we have no plans to slow down.
This life is too good."
Running away and leaving everything behind, check here for courage.
What are you waiting for? Go now, pack some bags and leave! Happy travelling. :)