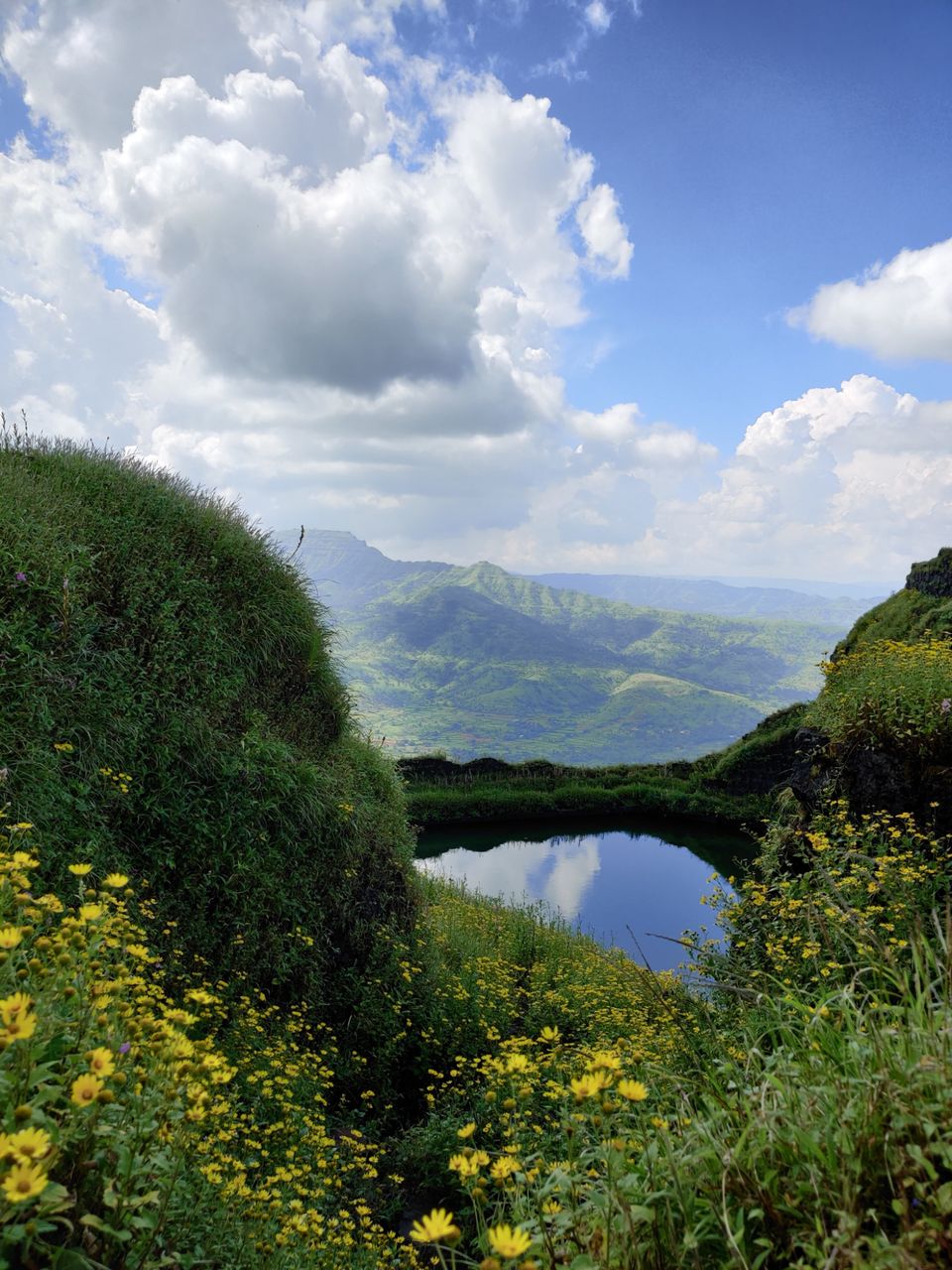 I went on a one day trek to Rajgad Fort which is around 70 KMS away from Pune. It was a sunny day and not a very good day for trek but great for pictures. The nature was showing different shades of green, yellow, orange, white and blue. Out of which I captured few shades and I am sharing with you all.
You can go there on your own vehicles or take a trip package with any trekking groups.
Things to keep in mind :
1. Choose a cloudy day as it can be tough for trekking in a sunny day.
2. Take Gunjelavane route, this will allow to enjoy amazing views during your trek.
3. Carry cash because the network is weak over there, Google pay and paytm are available but because of poor network you will not be able to use them.
4. Don't forget to carry raincoat with you as the weather can be unpredictable , it may rain anytime.
5. You will have to pay the fees of RS 10 at the entry point and they will note the details of your vehicle and all.
6. Don't throw plastic as it is not acceptable not only at this place but for our mother Earth it is bad.
7. Wear good quality shoes as the path is somewhat uneven because of the stones and there are some parts of trek which requires climbing the stones by taking help of railing provided.
Level of Trek : Moderate to tough (Mostly tough on sunny day and extremely rainy day)
I hope this will be helpful to anyone who is reading it.
I hope you like this place.
Happy journey.... !!!!