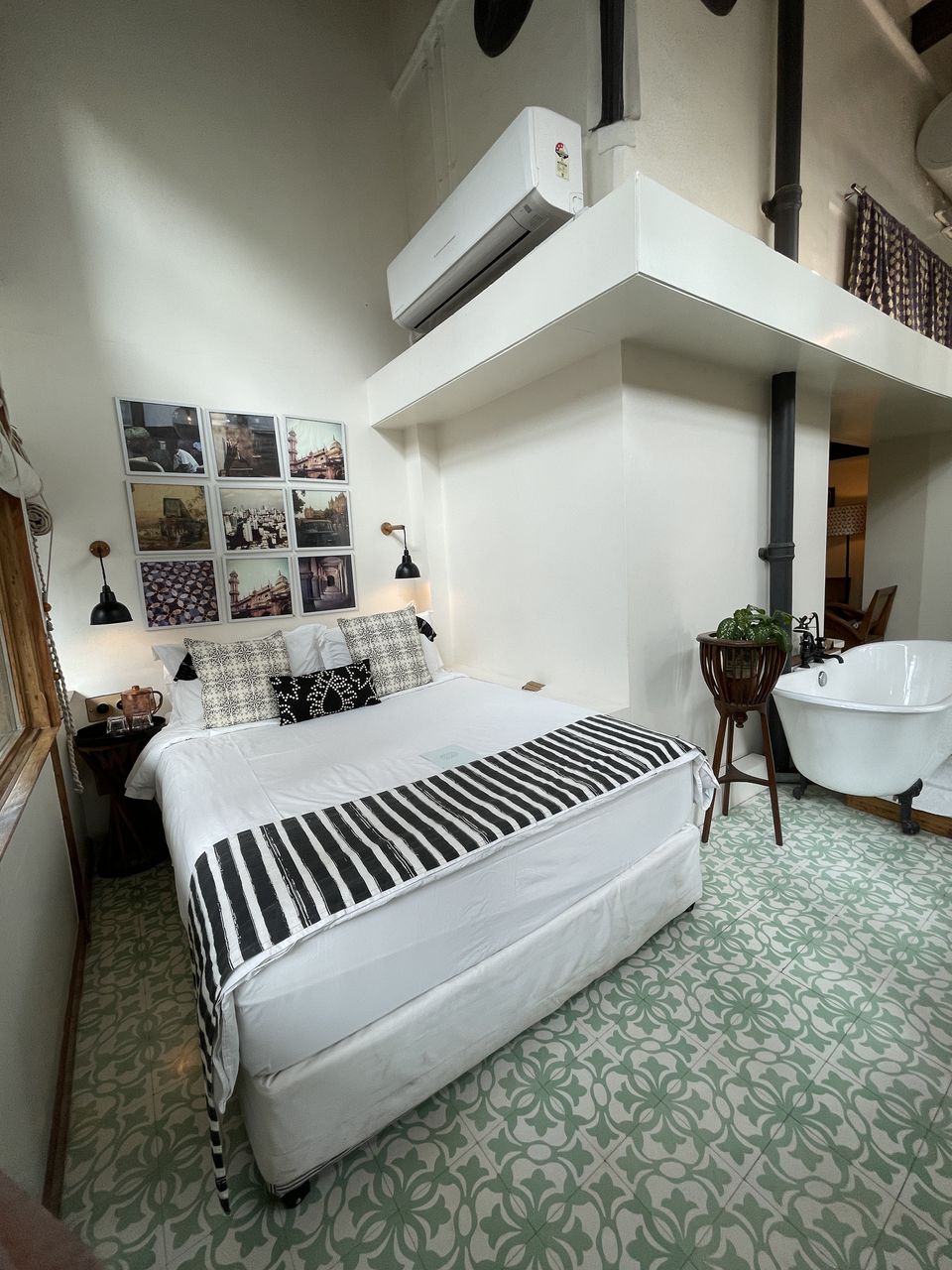 A 2-min walk from Gateway of India can steer you to this plush rustic and chic luxury property that boasts the most ideal blend of modern-day and vintage outlook with a couple of nooks going back over a century old.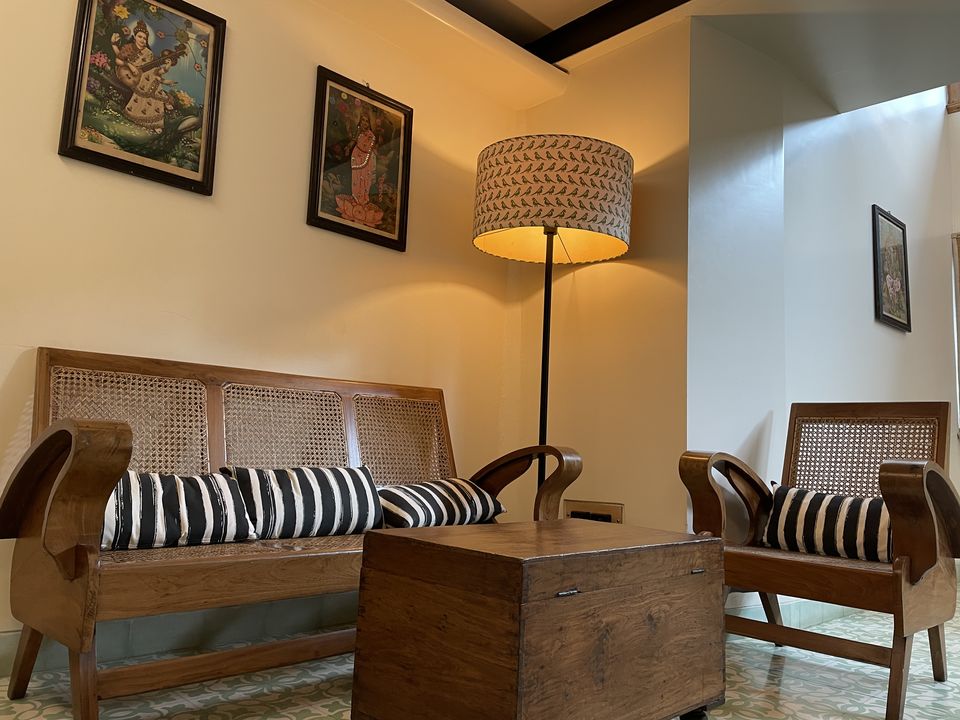 Being the first luxury boutique hotel in Bombay, Abode offers a refreshing contemporary approach to the modern global explorer who seeks an authentic, personal and genuinely engaging experience.
The Area
Abode offers a tranquil haven of beautiful design and luxurious accommodation in the heart of Colaba, Mumbai. You're greeted with an elegant dining area cum common area cum library with a surprisingly tall ceiling as soon as you enter the property.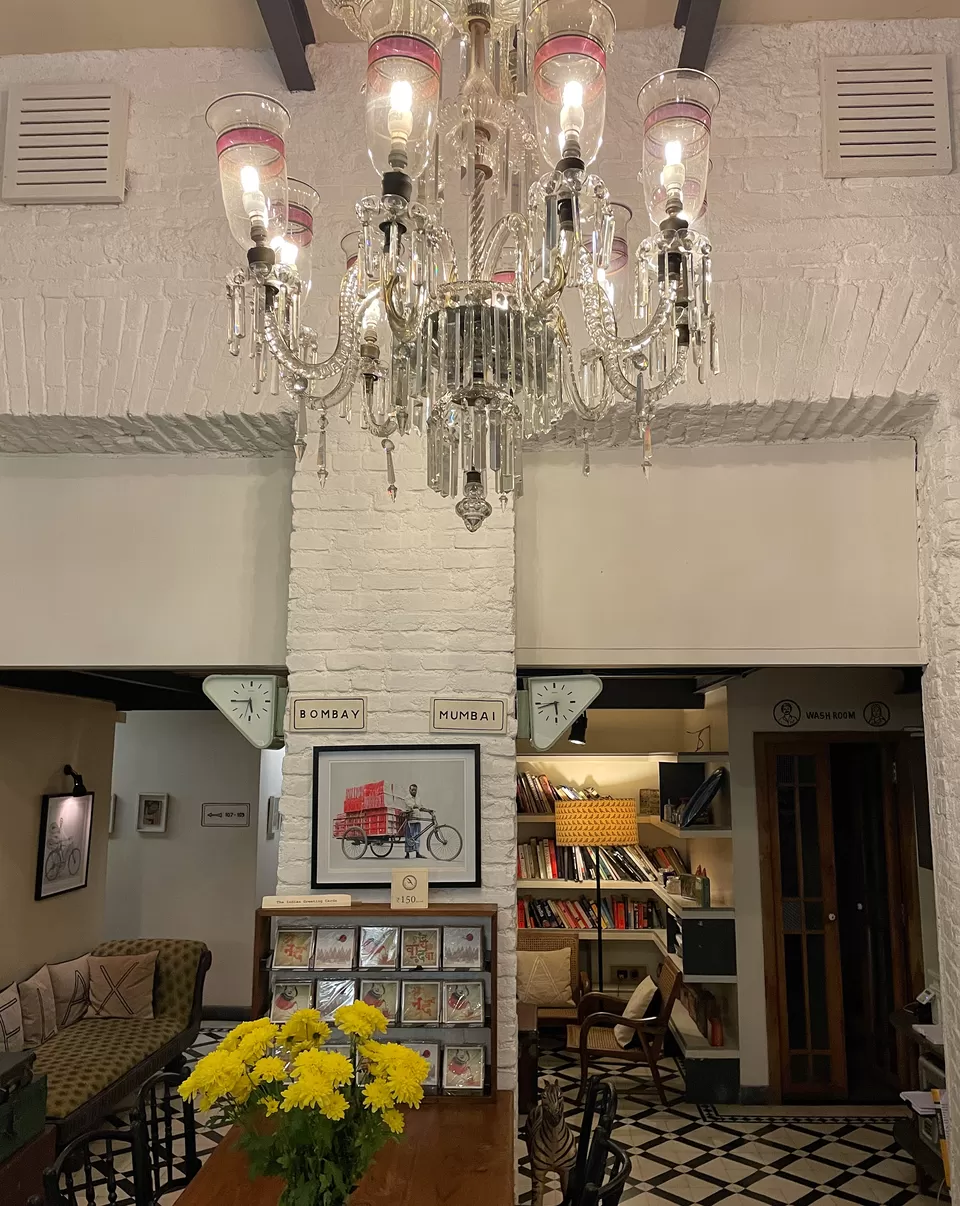 Every corner feels like there's a story attached behind it yet complementing each other to make it look perfect. Everything about the Library and eating area has something peculiar to offer, be it its lively design or the book that a fellow traveller dropped by in the library.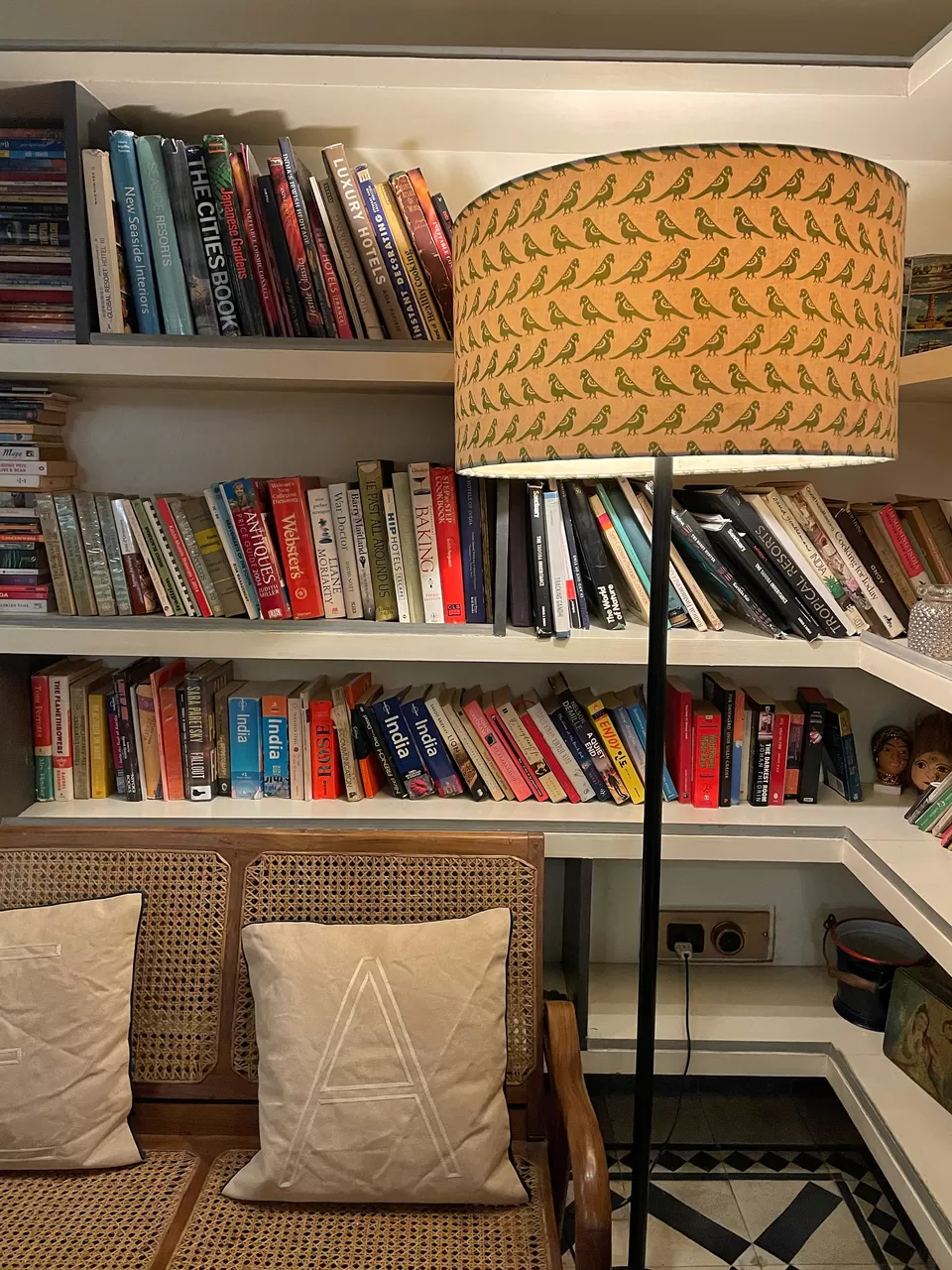 Library
A substantial amount of books in the Library are shared by former guests at Abode. Hence, the shelf has books in umpteen number of languages around the globe.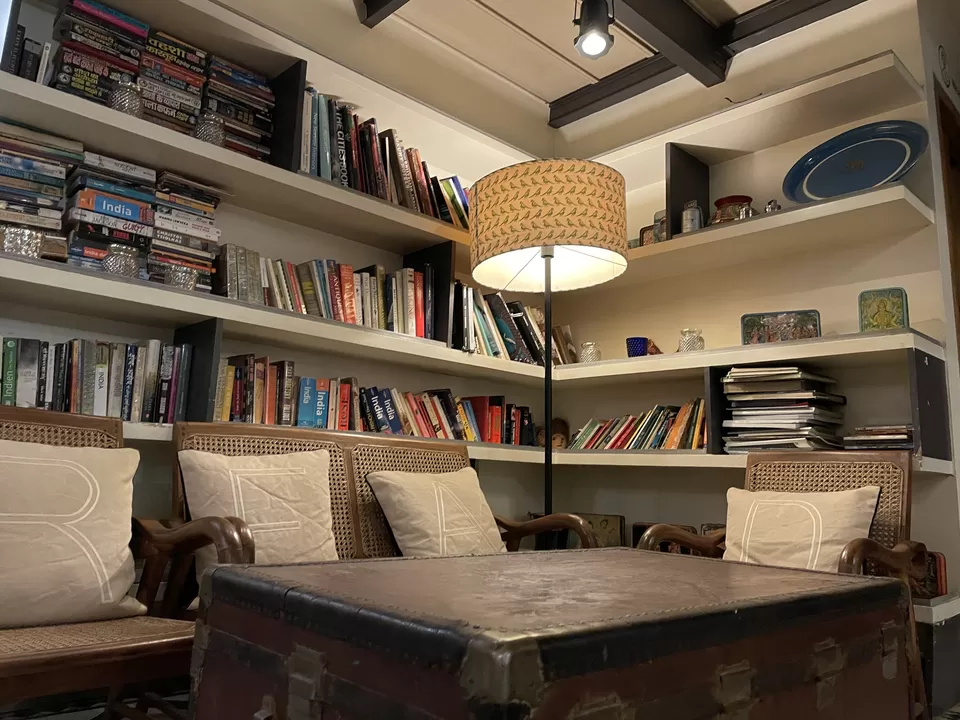 Laze around the afternoon sipping the soulful French-press with your favourite book.
P.S. - They serve earthy French-press coffee, which is a must-have.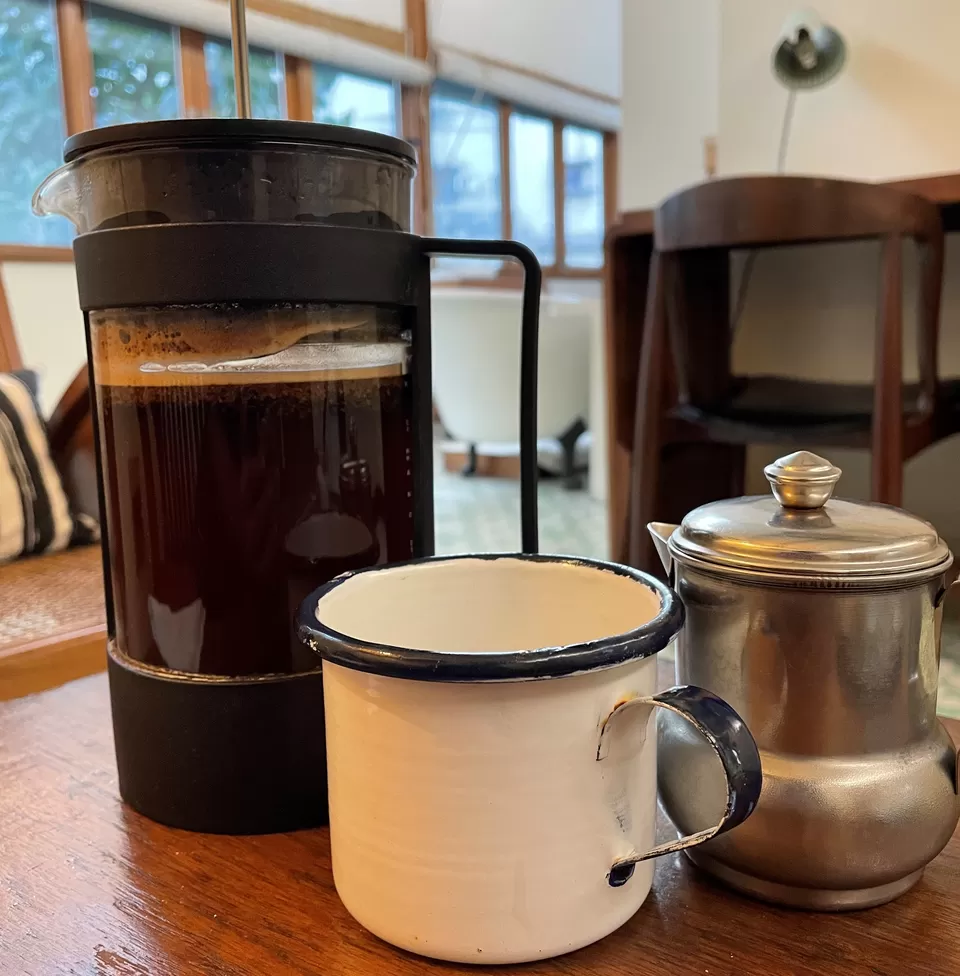 Stay Options
Fancy a free-standing open bathtub in your room with double-height windows? The Abode Superior Luxury offers a blissful experience with a pretty view of Colaba, handmade art deco tile flooring, a walk-in rain shower and a beautiful freestanding bathtub.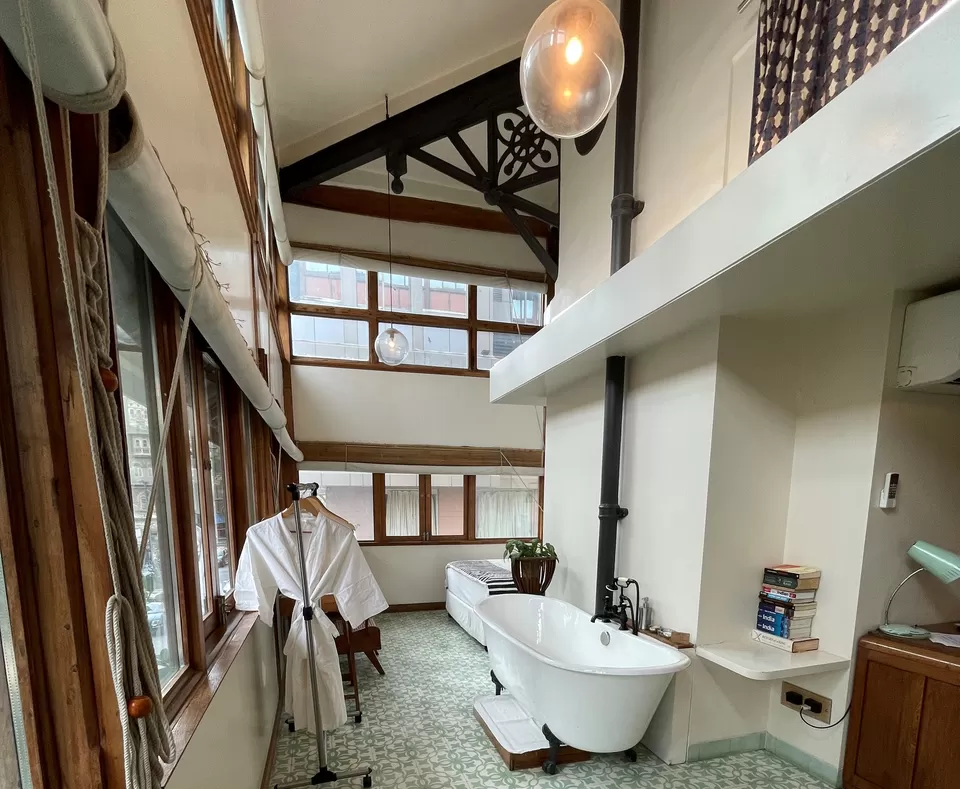 The amenities might fade with the budget, but the hospitality is hyper-personalised for each guest across the room options available - Abode Luxury, Abode Simple, Abode Basic and Abode Superior Luxury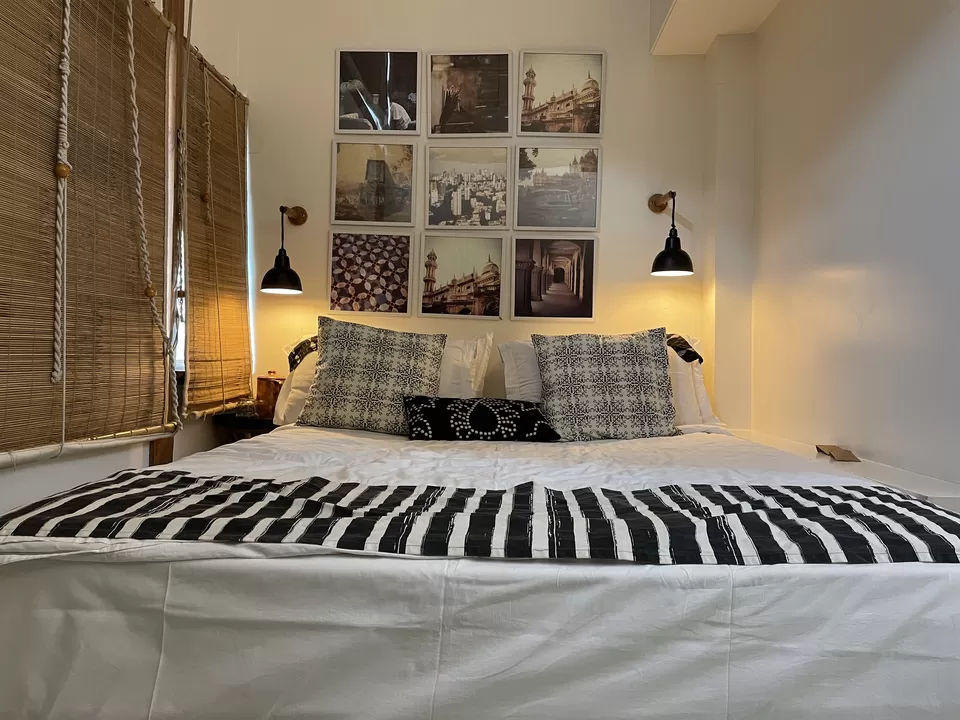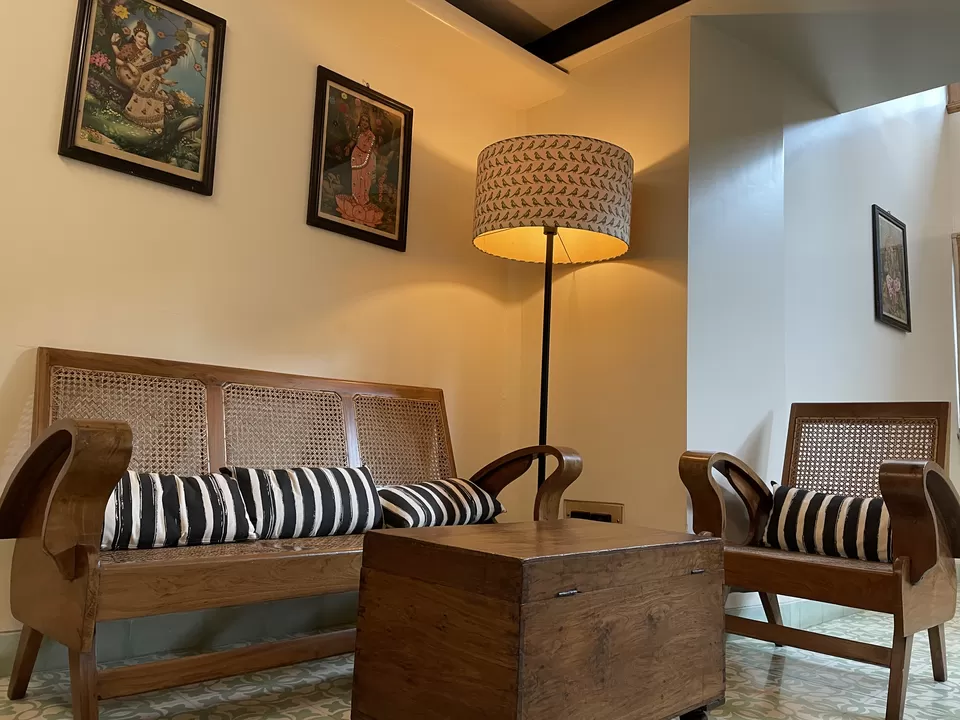 Amenities
I personally love the team whose primary focus lies in offering the guest the best experience during their stay; Abode's team stands tall on this. They can go out of their way to make sure you have a pleasant and delectable experience.
From yoga mats and phone chargers to tampons and nail clippers, the team is happy to provide you with almost everything that you would need.
Add-ons
They also offers a diverse range of tours from Abode which have been uniquely crafted by the team.
Early morning cycle tour, Dharavi slum tour, Food tasting tour and Heritage walking tour are just a few of them among others.
Supporting the community
Abode has tied up with plenty of local communities and NGOs to support and uplift them through different means. You can get yourself some beautiful decor and accessories that'd been made by local NGO kids; the driver who came to pick you up through Abode is most likely a single mother and the sole earner in their family. Fancy a massage? Abode works with the school of blind to help students get a stable income by providing massage services.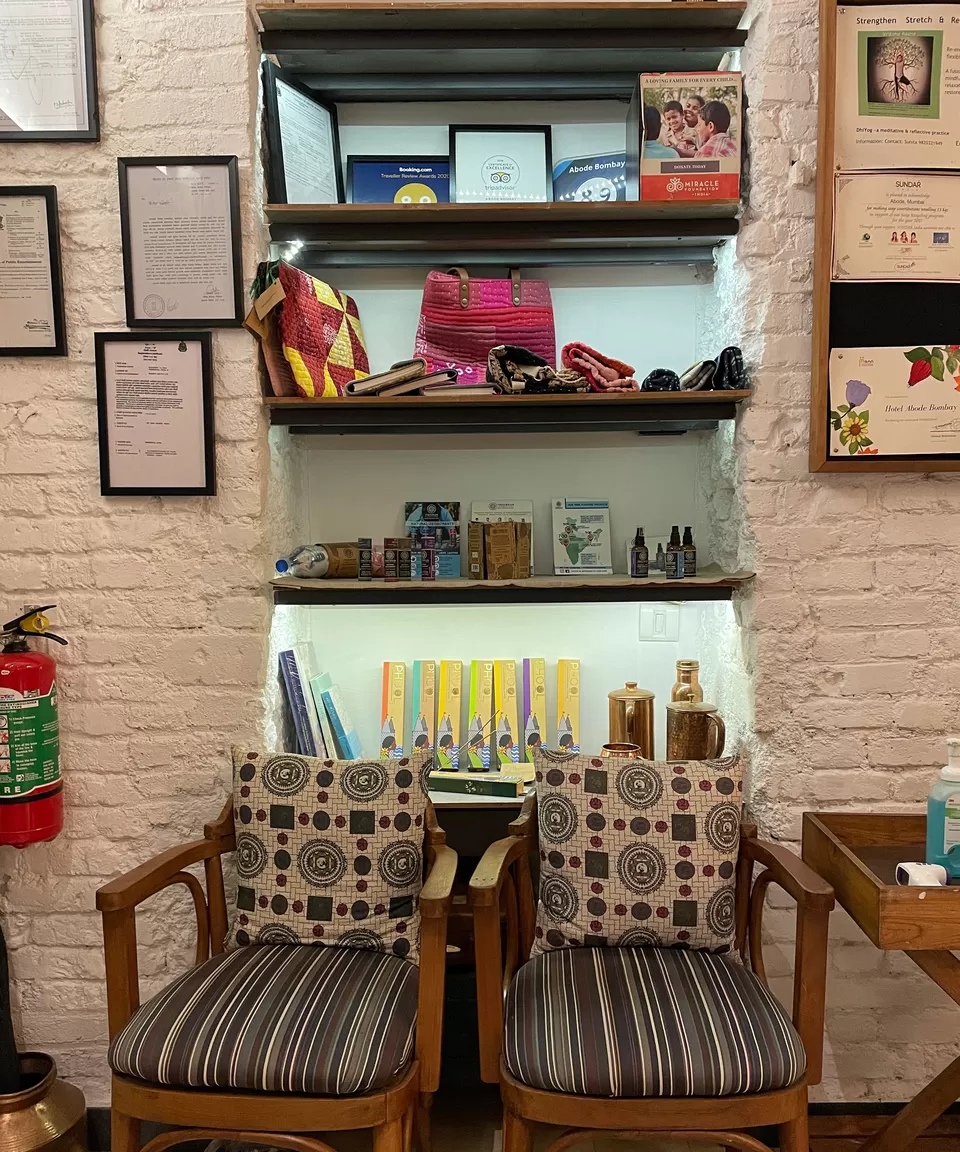 One can also make an even colossal impact through donating to an NGO via Abode; they have tied up with some local and trustworthy NGOs for donation drives.
How to book
You can visit their website to book this gorgeous boutique stay in Colaba: www.abodeboutiquehotels.com
or call: +91 8080234066
You can also stay at this property with booking.com
Abode simple - INR4500 plus taxes
Abode luxury - INR5000 plus taxes
Abode superior luxury - INR6000 plus taxes
Prices are inclusive of breakfast and as per March'21 till 30th Sep'21.
Bonus: Interesting history of Abode
Abode is the sequel to a story that begun in 1910 when Bombay was a bustling port, brimming with traders from across the new world. The hotel began life as the private residence of David Sassoon, one of Bombay's most industrious entrepreneurs, during the city's commercial heyday. A local family specialising in antiquities, acquired the property in 1982 and ran it as a small guesthouse for many years until its true potential was realised in 2013.