About: The Tree House is a magnificent award winning property, in the lap of nature, based on the three elements of nature:
1. Earth
2. Air: Perched on top of a tree, the tree branches are inside the rooms and bathrooms
3. Water: Cottages situated on top of the water, the floor does creak a bit but otherwise, exceptional stay. The bathroom was huge and had a separate open shower area too.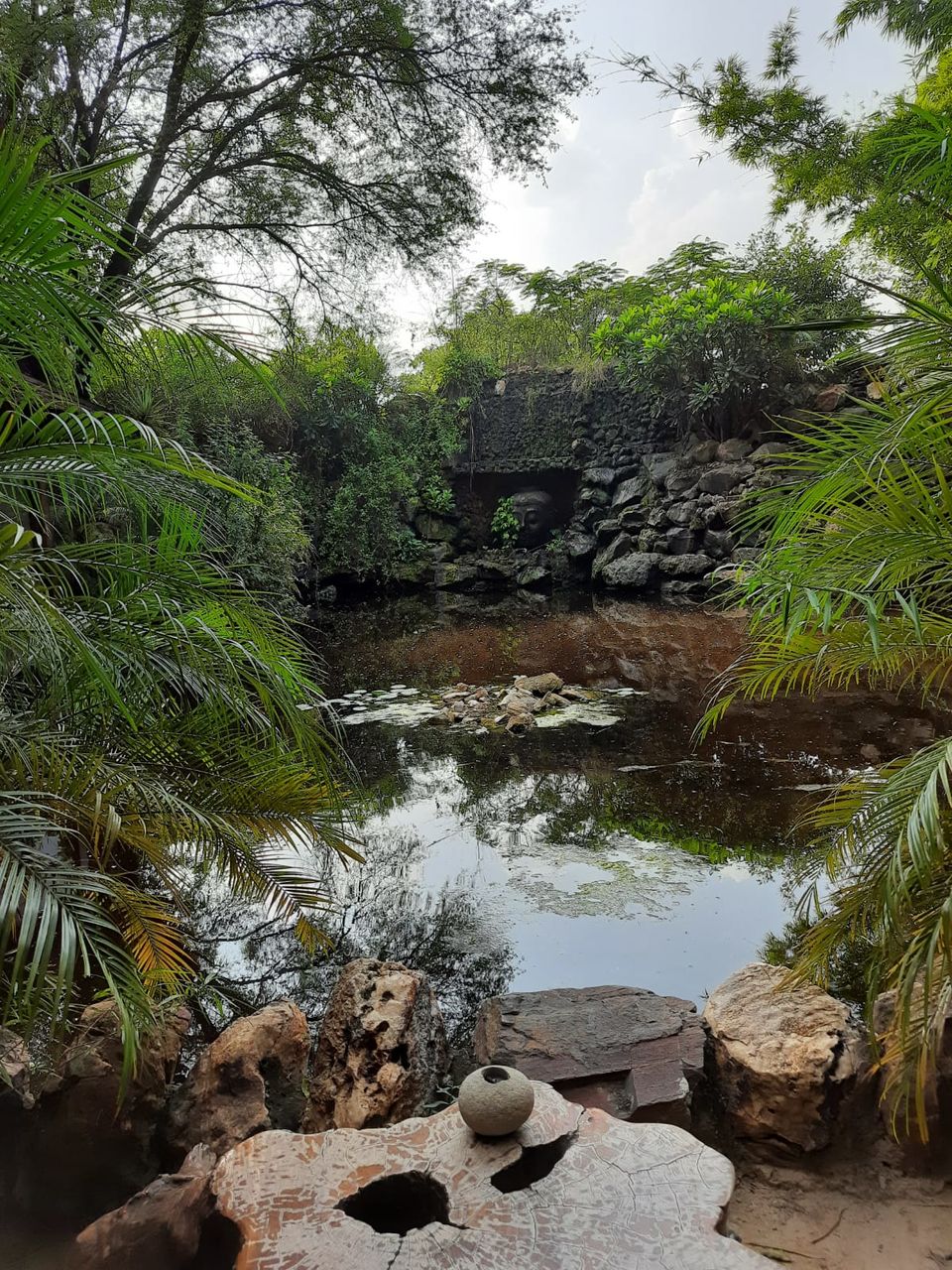 Each of these have their own swimming pool. The property is full of trees, mini waterfalls which makes the stay soothing and relaxing. The stay also comes with its fair share of monkeys!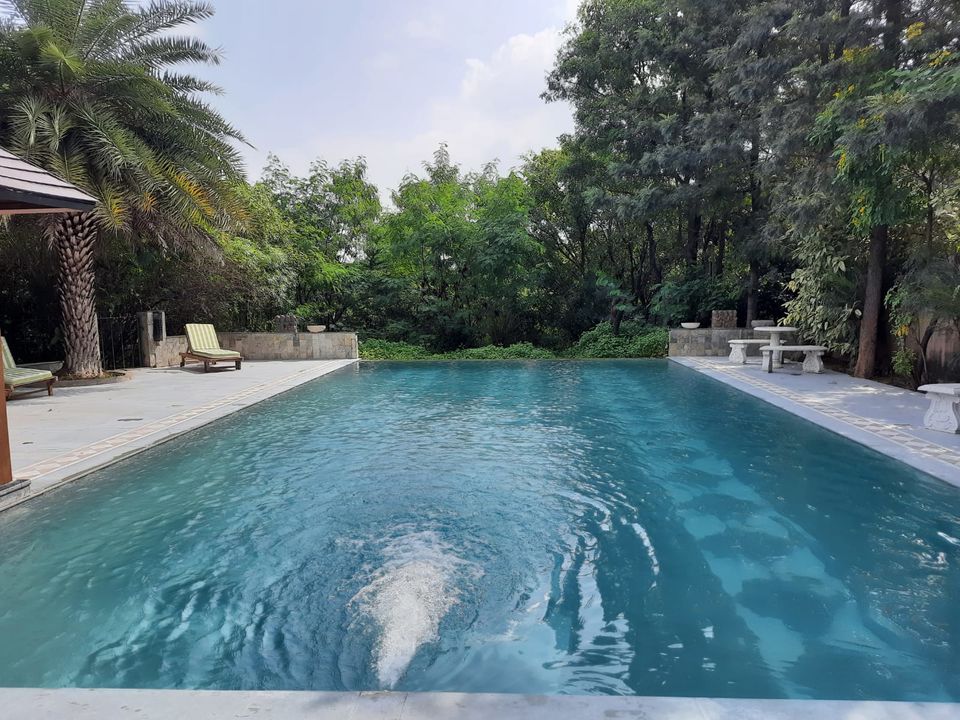 Activities include archery, badminton court, cycling track, camel cart and billiard. Other paid activity includes jeep safari.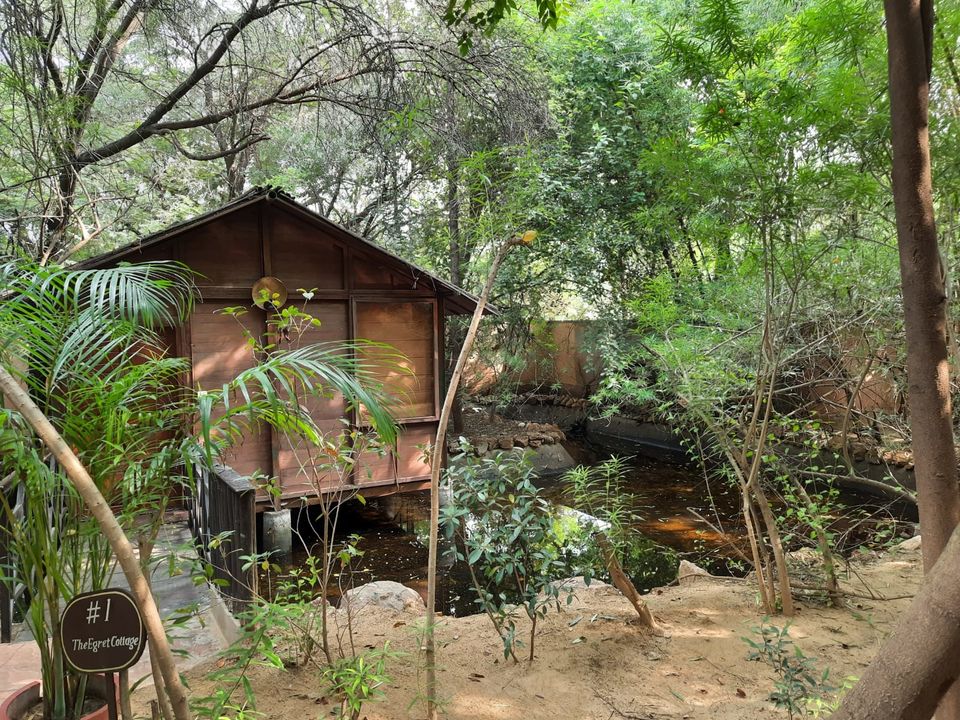 The staff is extremely courteous and ready to help. The food quality is also top notch.
Best time to visit: We visited in the month of October which was quite a pleasant time. Winters would be rather chilly here, though a heater was provided in the room.
Location: The Tree House is situated right opposite Amity, Jaipur on NH8. The boards can be easily missed by anyone. Please don't trust Google Maps for this property as it would take you across the village route where roads are non-existent. It's best to call the property and keep asking for directions.
Pandemic Protocol: The reception staff did ask for vaccination certificates, which makes you a little comfortable that COVID protocols are being followed.
In a nutshell, the resort makes your stay not only comfortable but also blissful.
For more details: www.treehouseresort.in