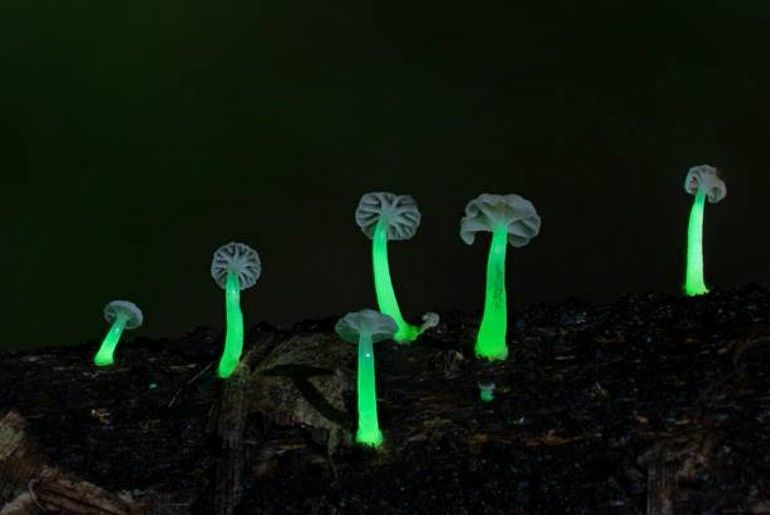 Nature is full of wonders that never cease to amaze us. The perfect example to that are the recently discovered 'electric mushrooms' that glow in the dark, found in the forests of Meghalaya. Yes, you read that right. A mushroom documentation project in the forests of Northeast India has led to this discovery of a bioluminescent or light-emitting variety of mushrooms.
See it to believe it!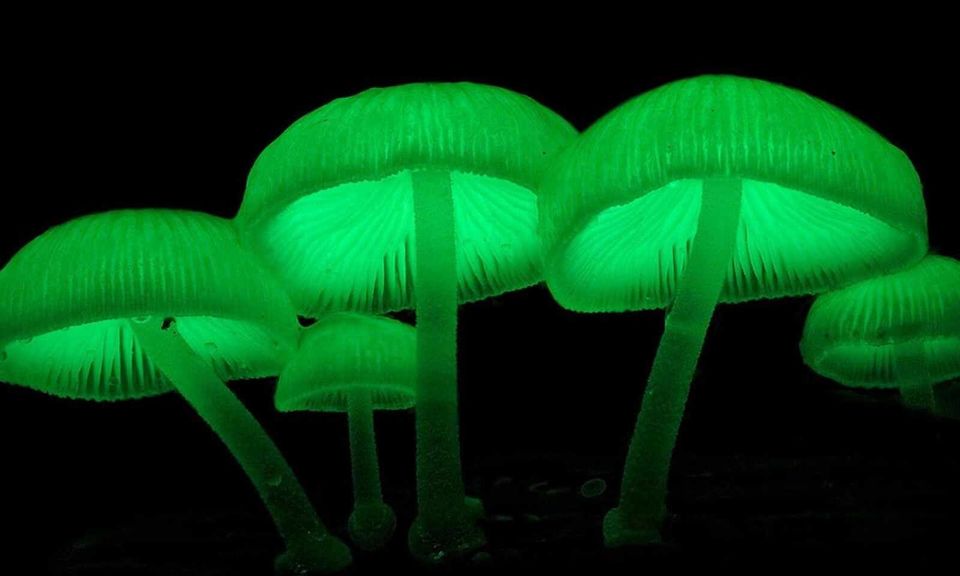 The curious case of the glowing mushrooms
A team of scientists from India and China out on a fungal foray was left spellbound by a spectacular sight in the Meghalaya forests.
After hearing reports from locals of "electric mushrooms", they headed to West Jaintia Hills District in Meghalaya. It was a drizzly night and a local person guided the team to a bamboo forest, which is part of a community forest, and asked them to switch off their torches.
As per the media reports, the group was awestruck by what they saw: in the midst of the darkness an eerie green glow emerged from dead bamboo sticks that were smothered in tiny mushrooms. The fungus emits its own light—a phenomenon known as bioluminescence.
The new species named Roridomyces phyllostachydis — was first sighted on a wet August night near a stream in Meghalaya's Mawlynnong in East Khasi Hills district and later at Krang Shuri in West Jaintia Hills district.
It is now among the 97 known species of bioluminescent species of fungi in the world and which are found on different parts of the globe and it is very rare.
Natural torches for the locals
Interestingly, local residents used the glowing bamboo sticks as natural torches to navigate the forest at night.
As per media reports, Steve Axford, a fungal photographer who accompanied the team, set up a small studio and took photos.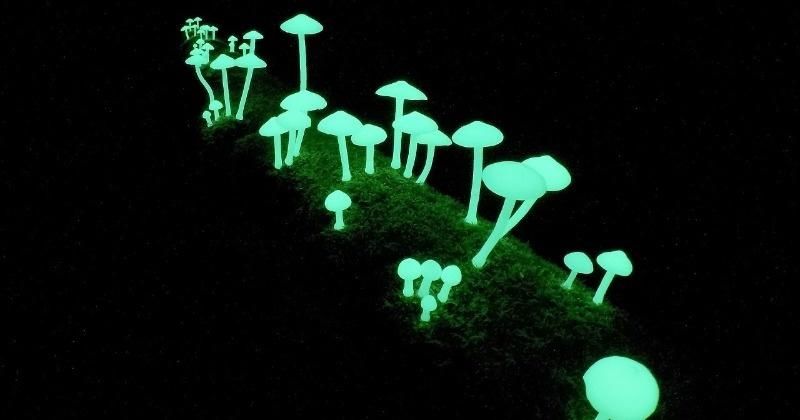 The science behind it!
According to The Sentinel report, senior mycologist at the Chinese Academy of Sciences, Samantha Karunarathna, said, "The members of the genus Roridomyces are very fragile and they love moist and humid conditions". Karunarathna added, "In general, bioluminescent mushrooms seem to have co-evolved together with some specific insects as these mushrooms attract insects to disperse their spores." According to research, the mushrooms grow only on dead bamboos. During the day, they look nothing more than ordinary with caps of around 3mm to 15mm diameter. At night, they glow beautifully in green.
Not only in Meghalaya, but the glowing fungi has also been reported from in other parts of India. Two have been reported from the Western Ghat, One in Eastern Ghat and one in the state of Kerala.
Think we missed out on something? Tell us about it in the comments below. Or write about it here on Tripoto and earn Tripoto Credits!
Earn credits and travel for free with Tripoto's weekend getaways, hotel stays and vacation packages!

Explore the best of travel inspiration on Tripoto Instagram!

Follow me on Tripoto and Instagram @viral_paun for more travel stories!