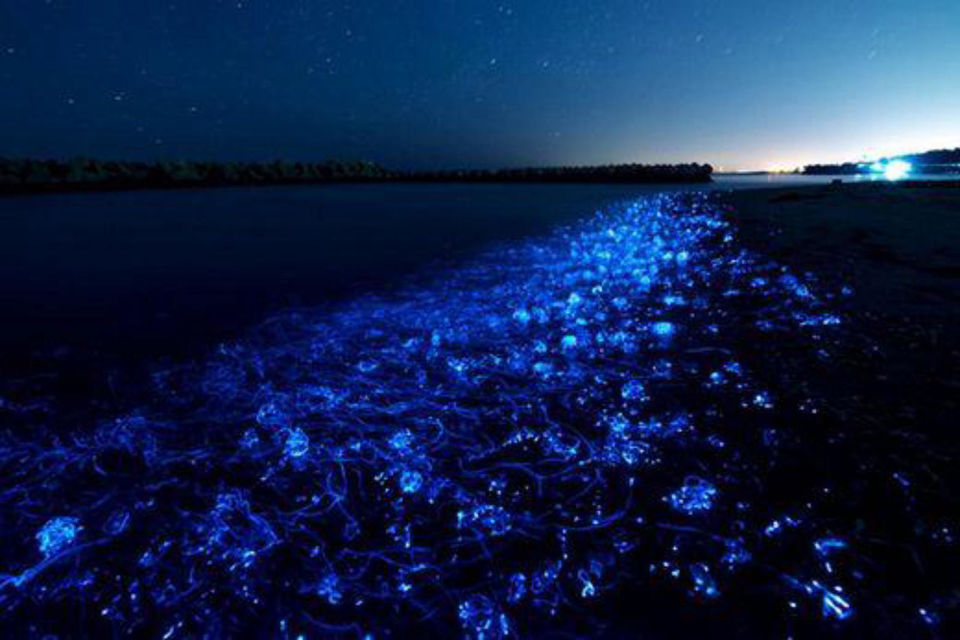 Being a movie buff has its own advantages. From having the wildest of imagination to a crazy wishlist, movies over time have made me create a big bucket list of things to see and do. Topping this list of experiences is experiencing the glow in the dark phenomenon. If you have seen the glow that grows as the main character Pi swirls the water in "Life of Pi" or seen Bollywood actors romancing on a starlit beach you will understand what I mean.
Asia with its vast terrains and landscape has a lot of places where you can experience not just these bioluminescent lights, but also a lot of other glow in the dark wonders that nature has to offer. Here are a few places where you can experience this without burning a hole in your pocket.
1.Forests
The saturation of oxygen in the air in monsoons is the main reason for a spectacular show of bioluminescence. This is caused by a unique species of fungus called Mycena, a type of mushroom that grows on rotting bark, leaves and twigs on the forest floor. While you are unlikely to give them a second glance during the day, the magic of their hollow stems glowing in the dark will leave you amazed.
The Western Ghats are often visited by travellers in the monsoon season for its charming weather and misty views, while it is seen in a lot of places across Maharashtra, you are more likely to catch it in a small tribal village called Ahupe near the Bhimashankar Wildlife Reserve in Maharashtra.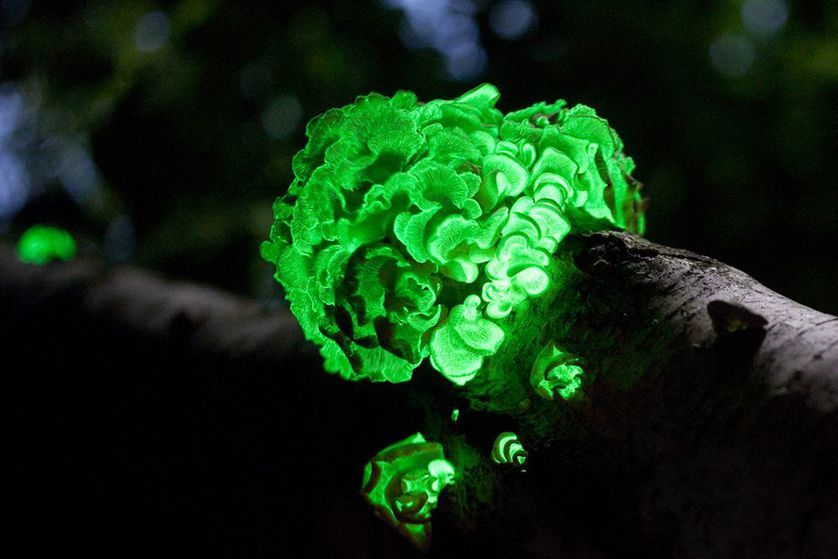 Closer to Goa, this phenomenon is also witnessed in the Mhadei Wildlife Sanctuary which is one of the few reserves to stay open during the monsoon season. With the unusual sounds of the wildlife and cascading waterfalls in the background, the stretch also known as The Chorla Ghat is truly a sight to behold.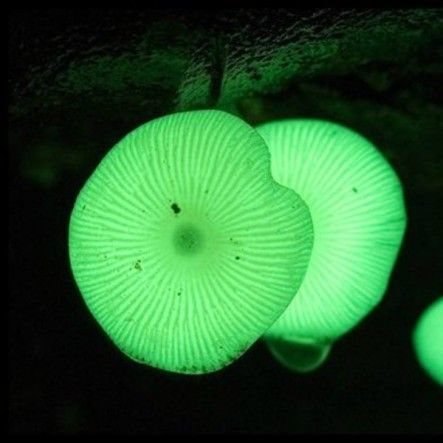 Internationally, the hiking trails in the east coast of Japan are most well-known to get a visual treat for this kind of fungi. They light up the hiking trail with a glowing green trail throughout your journey.
Best time to visit:
June-August during peak monsoons.
2.Beaches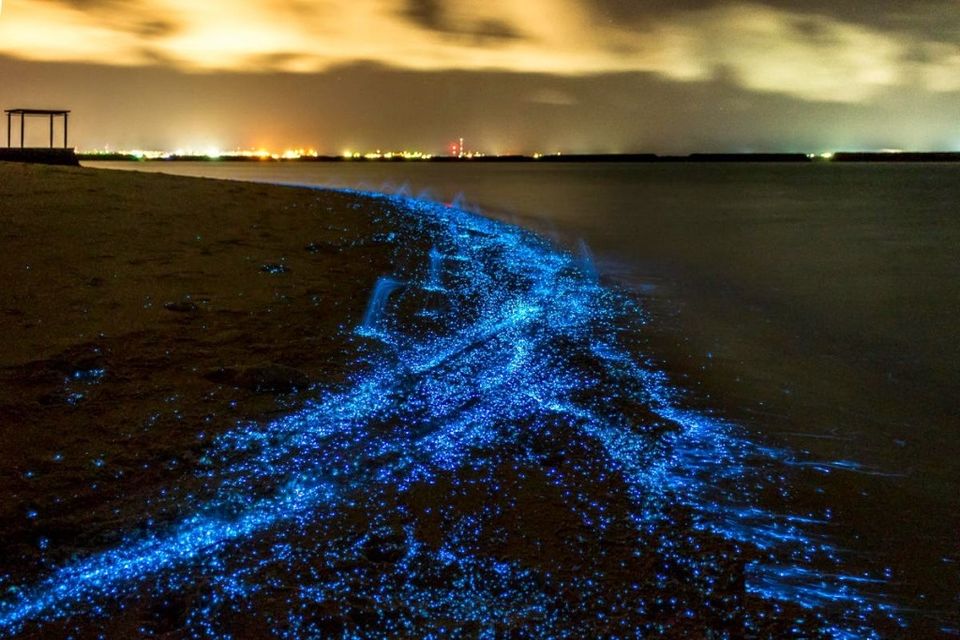 In India, they have been seen across beaches in Maharashtra and Goa. However, they are most commonly found across islands in the Lakshadweep and Andaman Islands. The best way to enjoy this is to go night-kayaking. As you move across the ocean, you will witness the stars moving along with you create a ripple effect.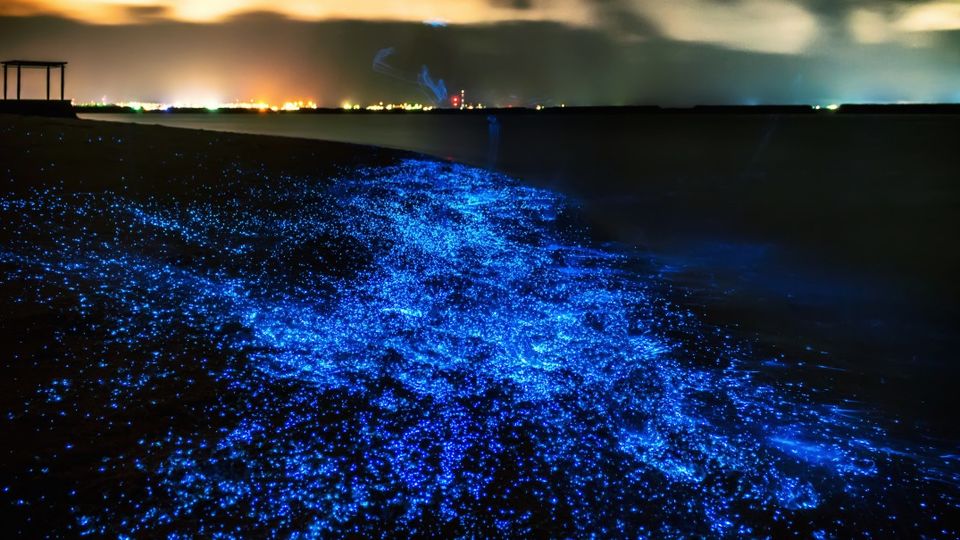 In South Asia, the beaches of Maldives are quite popularly known to experience this. One of the most popular beaches in the region are the Vadhoo or the Reethi beaches. Under ideal conditions you can witness a brilliant shimmer of blue neon lights.
They can also be seen in the towering limestone pillars of the Halong Bay at Vietnam or at Ton Sai, Krabi in Thailand if you are far away from the lights.
Best time to visit:
July-February. Especially during the new moon when it is completely dark.
3.Fireflies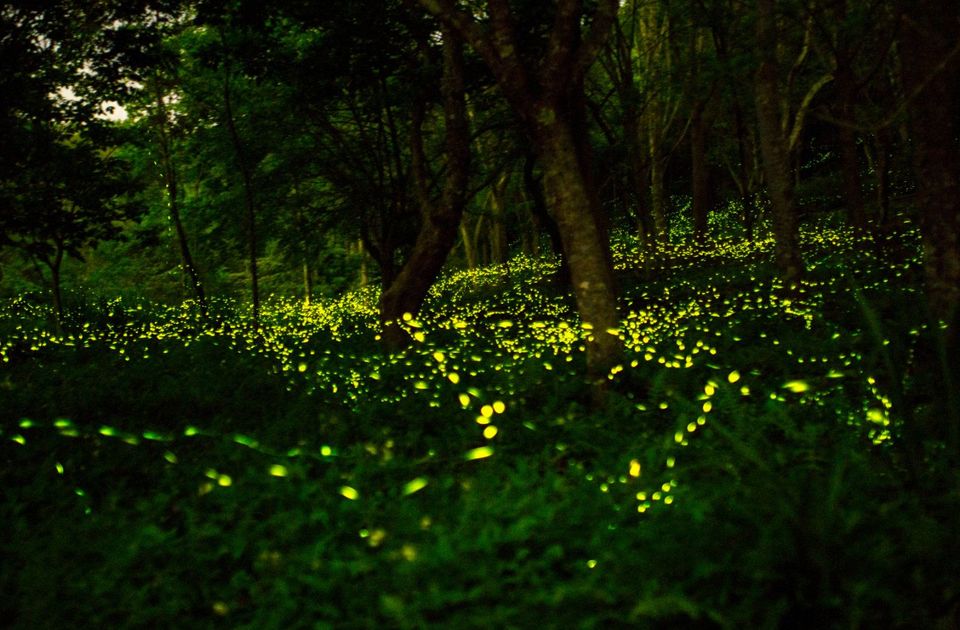 In Maharashtra, they are commonly found in Purushwadi which is home to millions of fireflies. There is also an annual festival which happens here and gathers a lot of travellers year on year.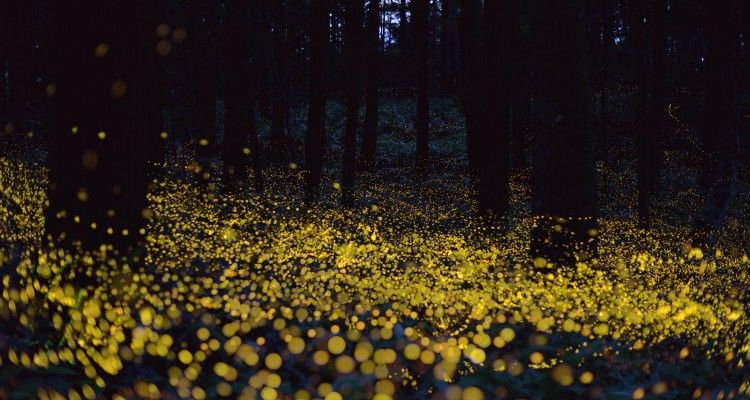 The Kampung Kuantan park in Malaysia is known as one of the best places to watch the rare breed of "synchronous fireflies". This species is known to flash all at once in perfect symphony and is considered a magical natural phenomenon.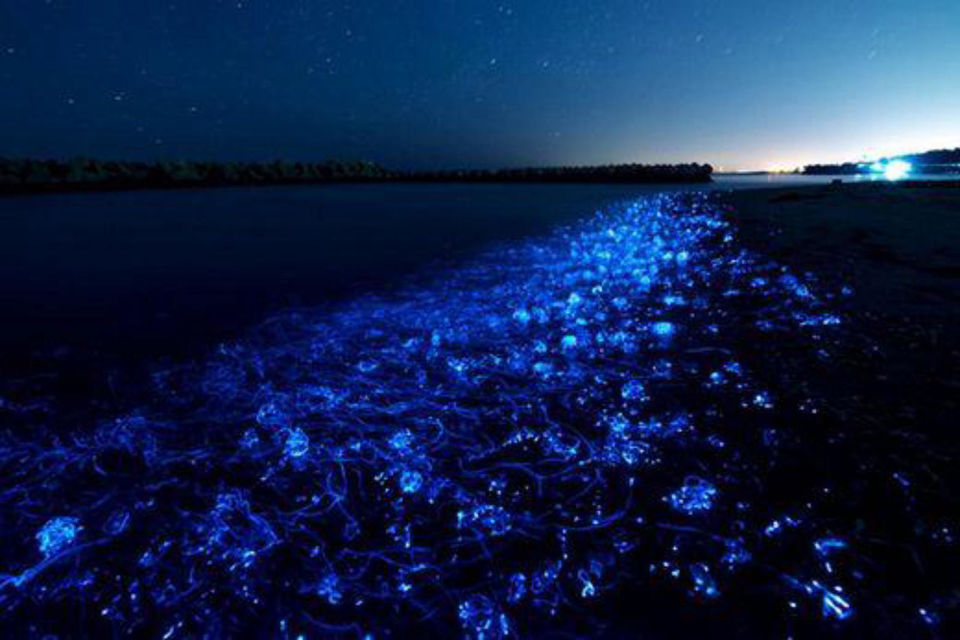 The firefly squid, emits lights along the Toyoma Bay in Japan. These creatures which are also known as a delicacy in the country are only 3 feet long and live at a depth of 1200 ft. When millions of fireflies come together in the breeding season, they are a sight to behold.
Best time to visit:
Summer months of March-May.
If you have had any similar experience of your own.Share it with the traveller community on Tripoto.
You can also check out videos and more on Tripoto's YouTube Page.
Frequent searches leading to this page:-
Maldives honeymoon package cost, top Maldives tour packages with price, best Maldives tour packages for couple with price, best Maldives tour packages with price from Delhi, Maldives tourism best places to visit, Maldives tourism best time to visit
Bioluminescence is found more commonly in the planet's darkest environment. This effect called phosphorescence, is caused by blooms of free-floating bioluminescent plankton. Looking like glitter spread in the ocean, it mirrors the starry skies above and is the reason why it is popularly known as the "Sky of Stars
The most popular bioluminescent organisms which most of us might have seen are fireflies or popularly known as glow worms. These insects use the glow to attract mates or even trick a prey. This is witnessed mainly during the long summer nights when these fireflies gather up together and light up their habitat like twinkling fairy lights.
Where: