So as everybody know this time in india is very demotivating and very hard to live. Due to pandemic there is no adventure and relaxing .
And as many of people are sitting at home because of no work. I came to my home town Bareilly. When I know there is some change in corona guidelines I called my cousin and made a weekend ( 2 days) trip to Tanakpur uttarakhand. It was Wednesday we draw a roadmap to the Tanakpur from Bareilly by bikes. And packed up our essentials and waiting for the saturday.
Finally it was Saturday. We just collected our bagpacks and riding essential like, helmet, water bottle and get ready.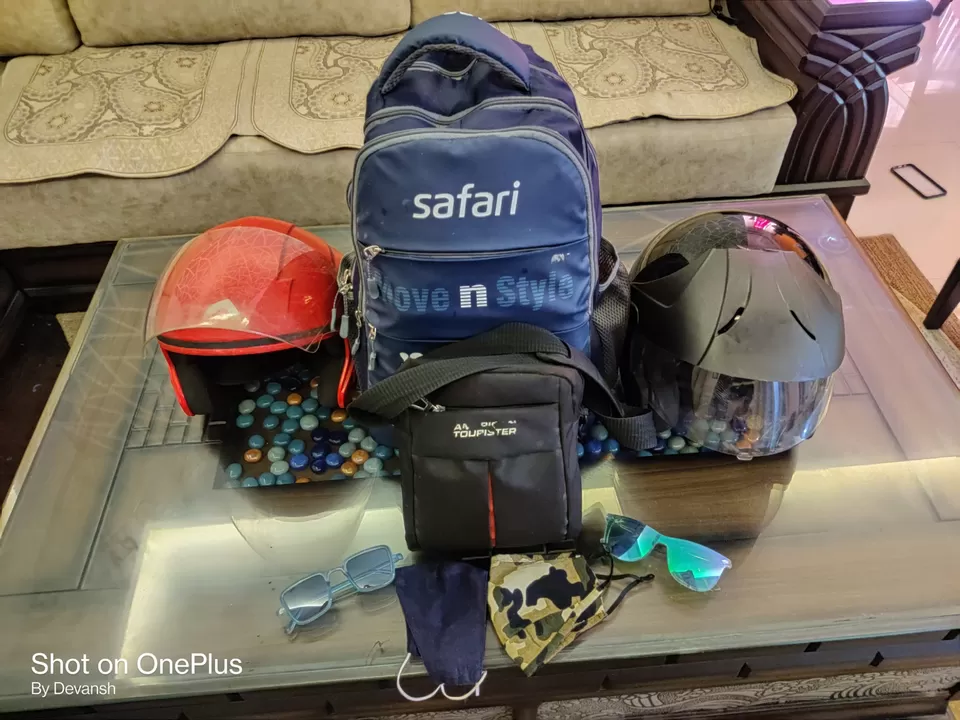 me and my cousin left home in the morning of 26 June at 11:00 o'clock for Nawabganj. It's 33 km. Ride to Nawabganj from Bareilly to met my another cousin.
We were 4 persons on 2 bikes.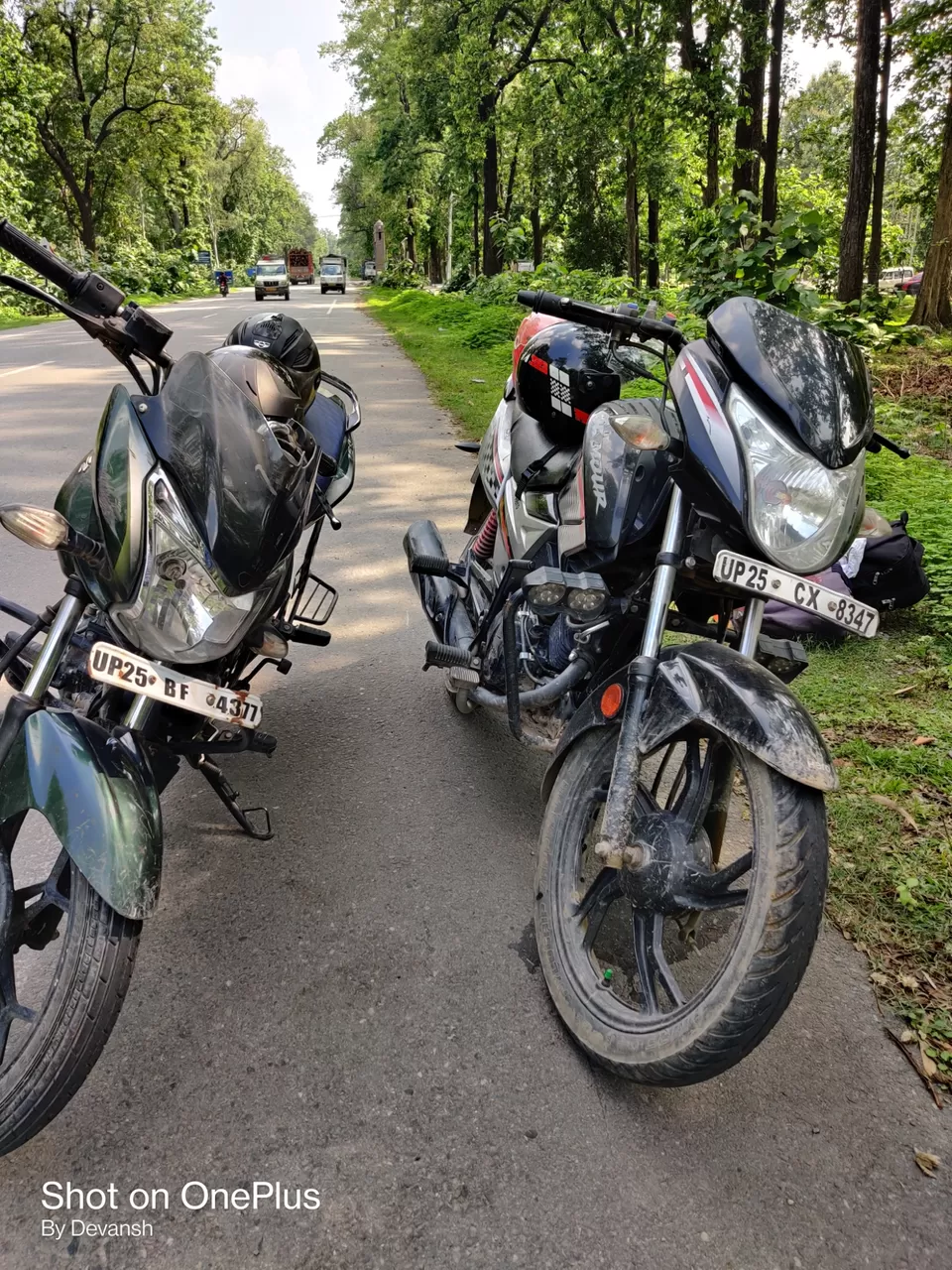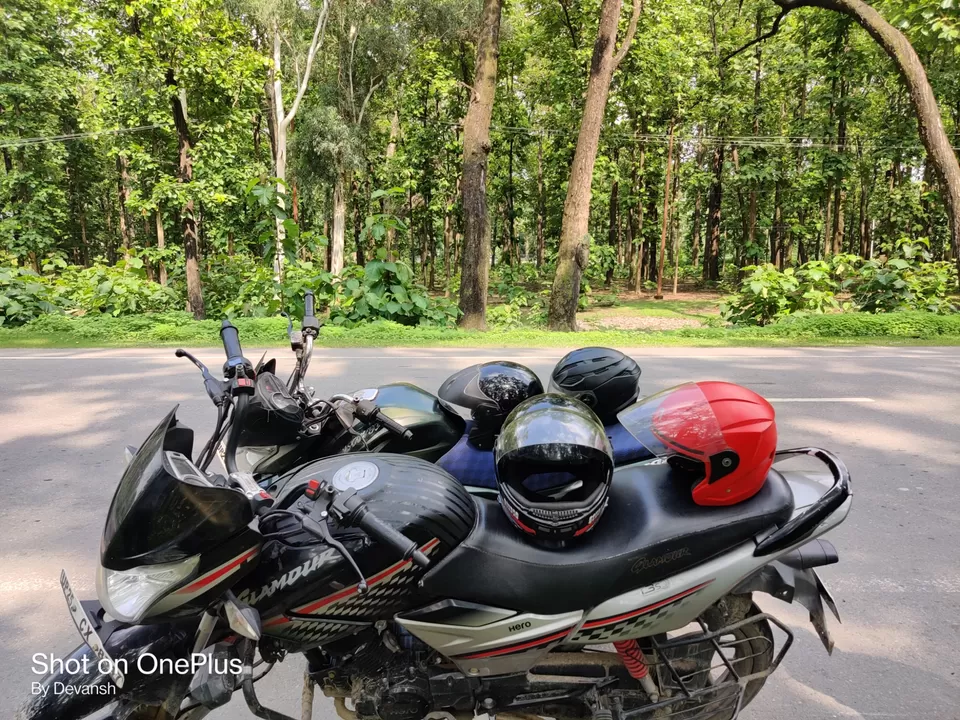 we left Nawabganj at 1:00 o'clock with full tank of fuel. Then we took our second stop at khatima 60km. Far away from Nawabganj. We took rest almost half an hour. Get some tea and energy drink. Then we left for Tanakpur. Last 25 km. From khatima to Tanakpur.
The road was soo beautiful . Road conditions was awesome and natural beautful. Here are some photos and video of the way.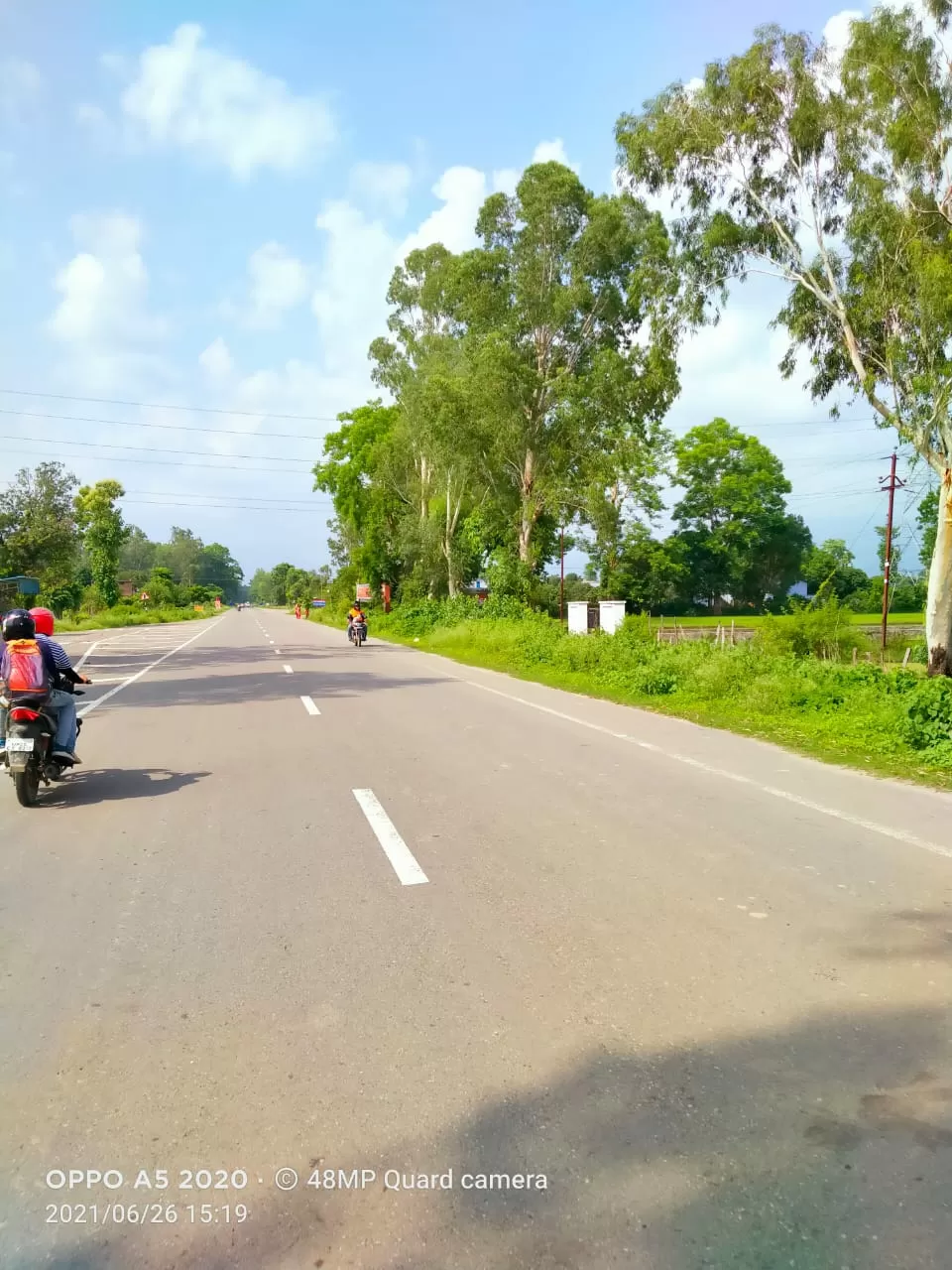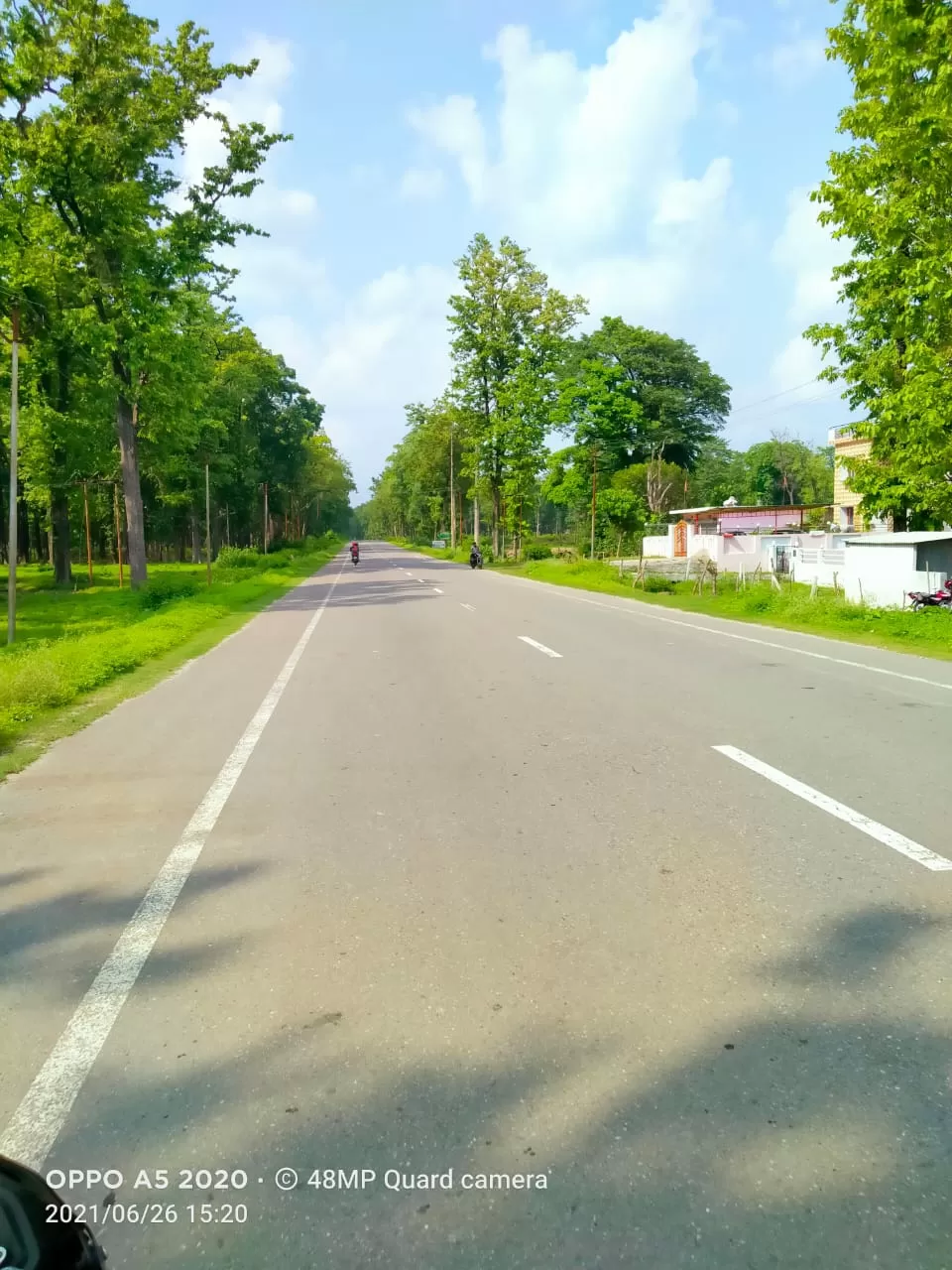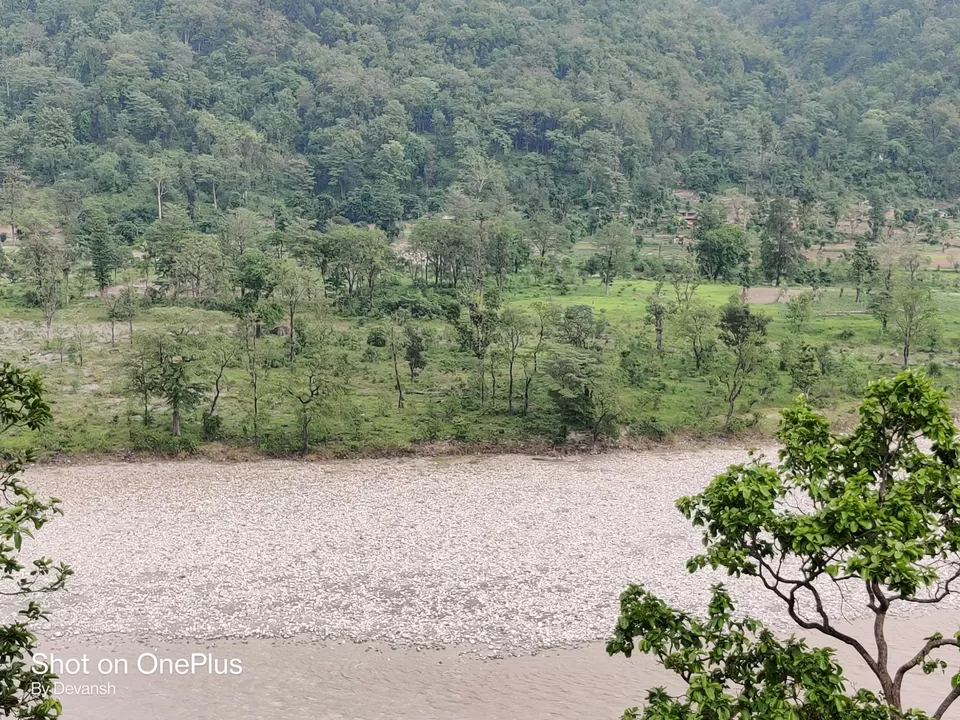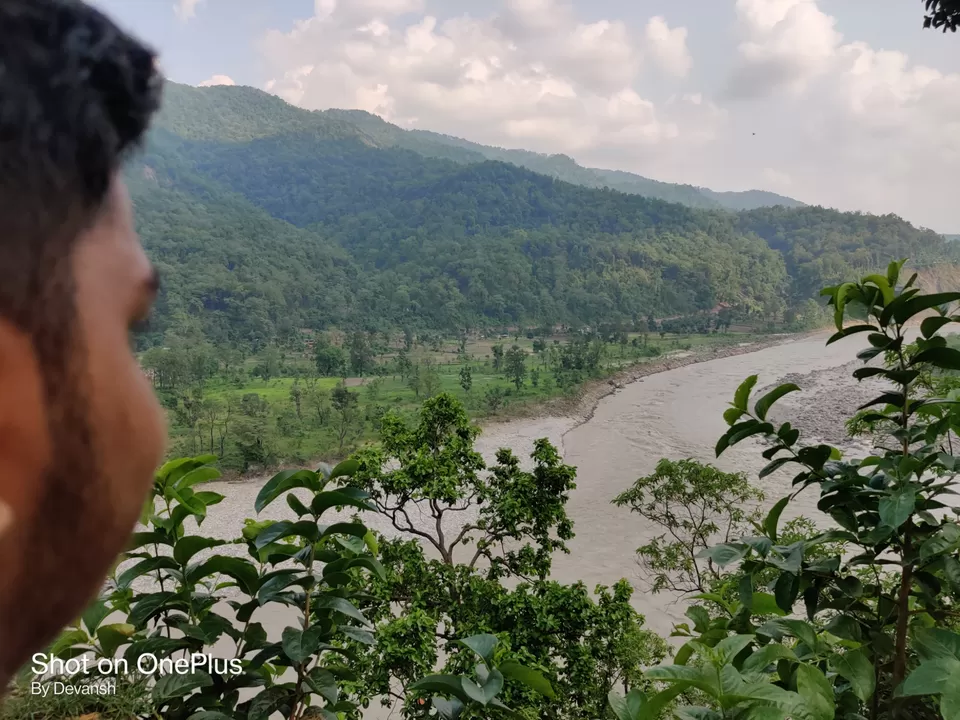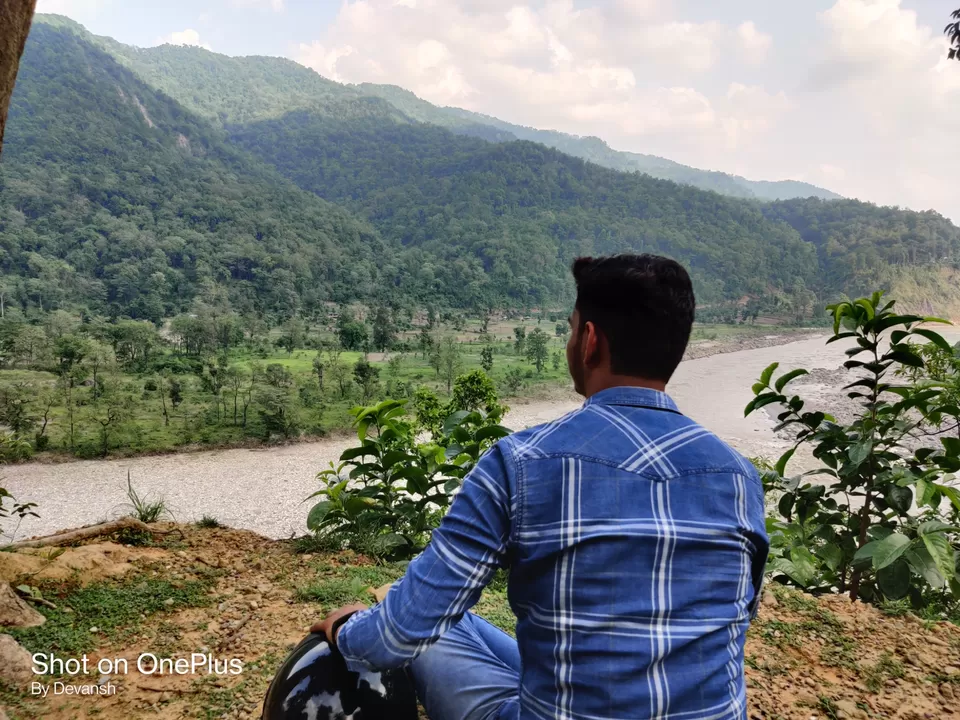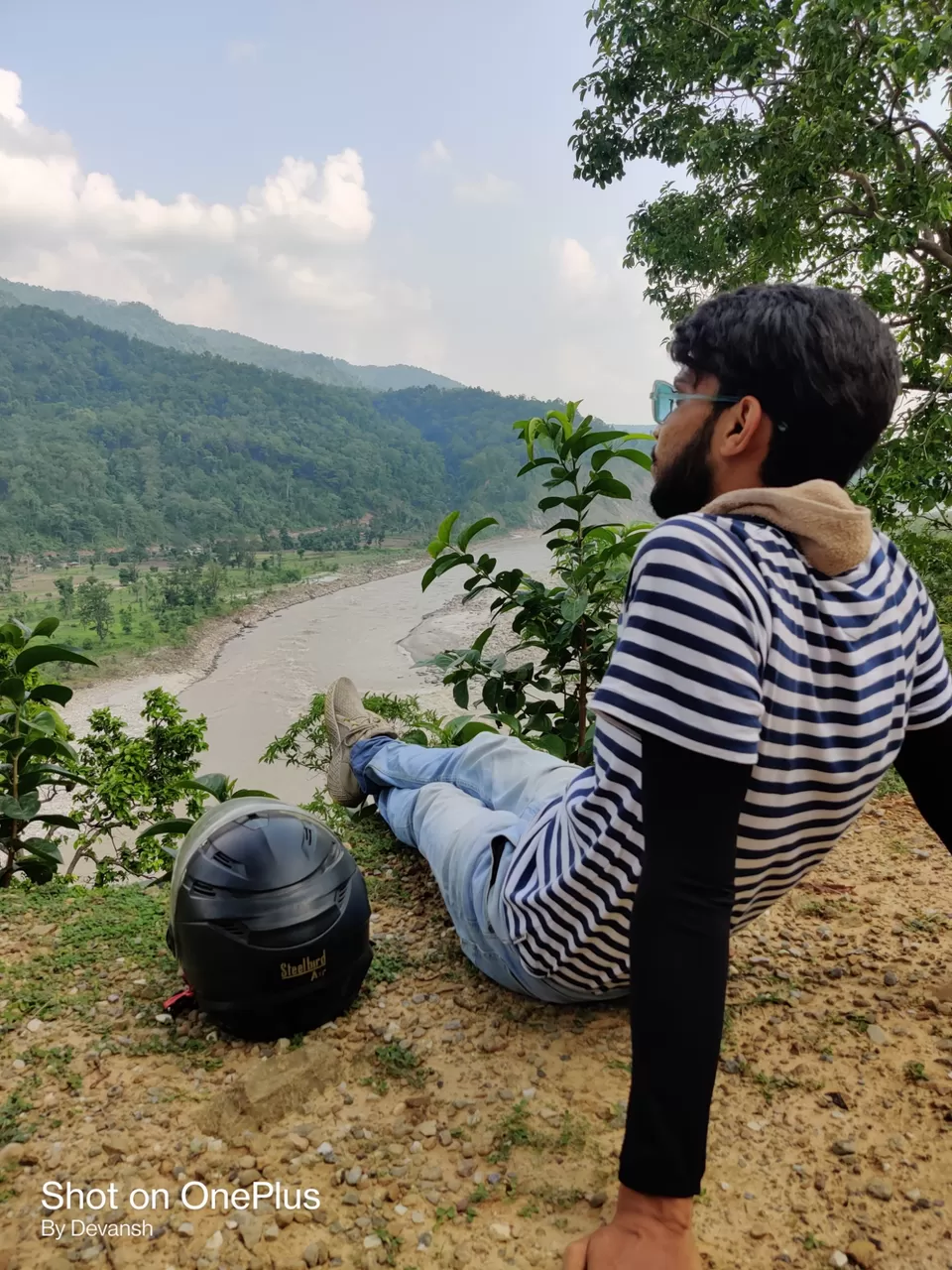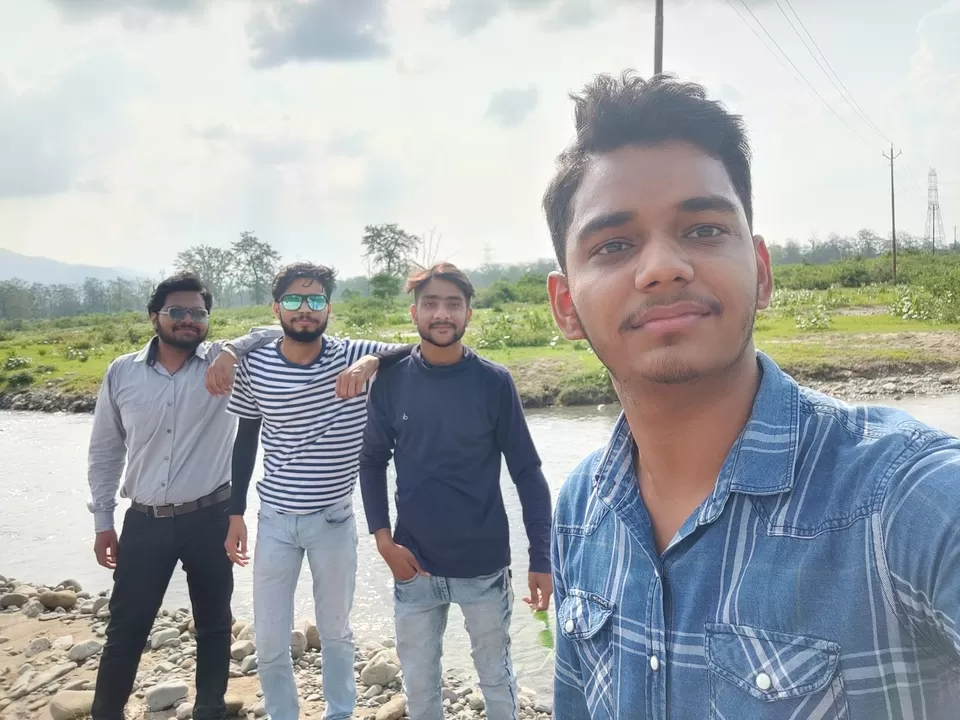 it was 4 o clock when we reached at Tanakpur and heading to the famous devi temple named poornagiri at the peak of the hill of Tanakpur. As soon as we took the cut to poornagiri we entered in the way with full of mountains, sharp cuts, hill roads, and many more . But the beauty of road and nature will motivate you to go with every comfort.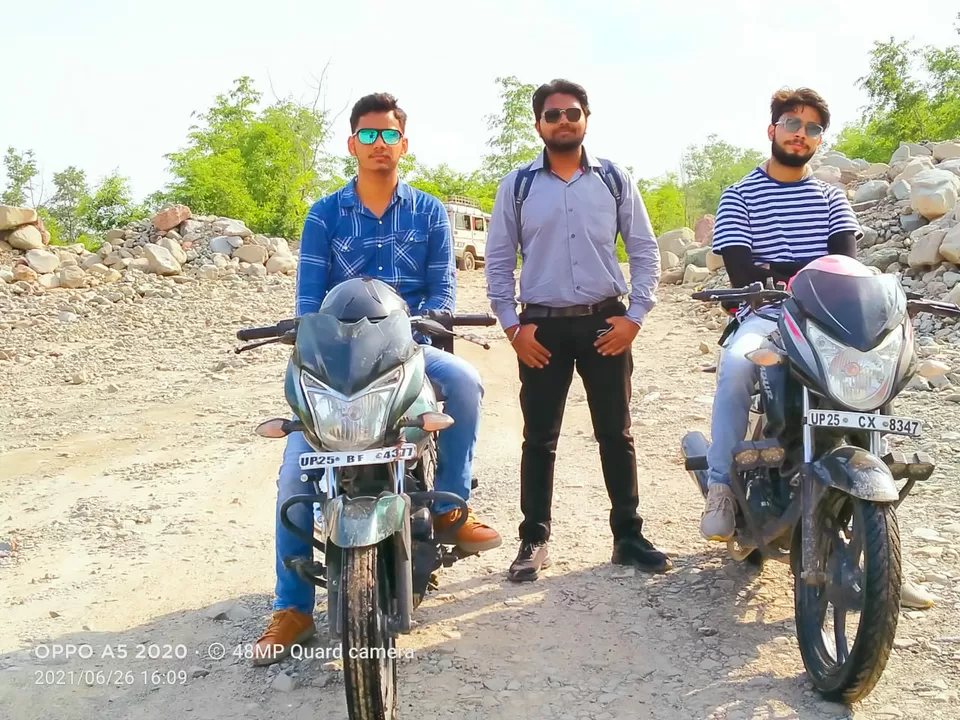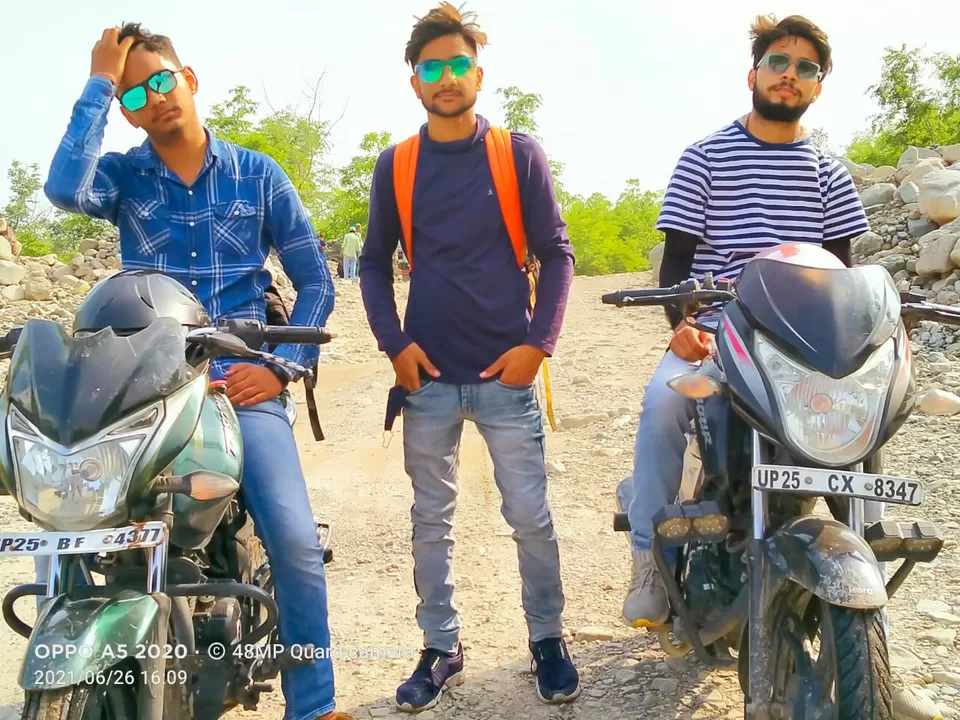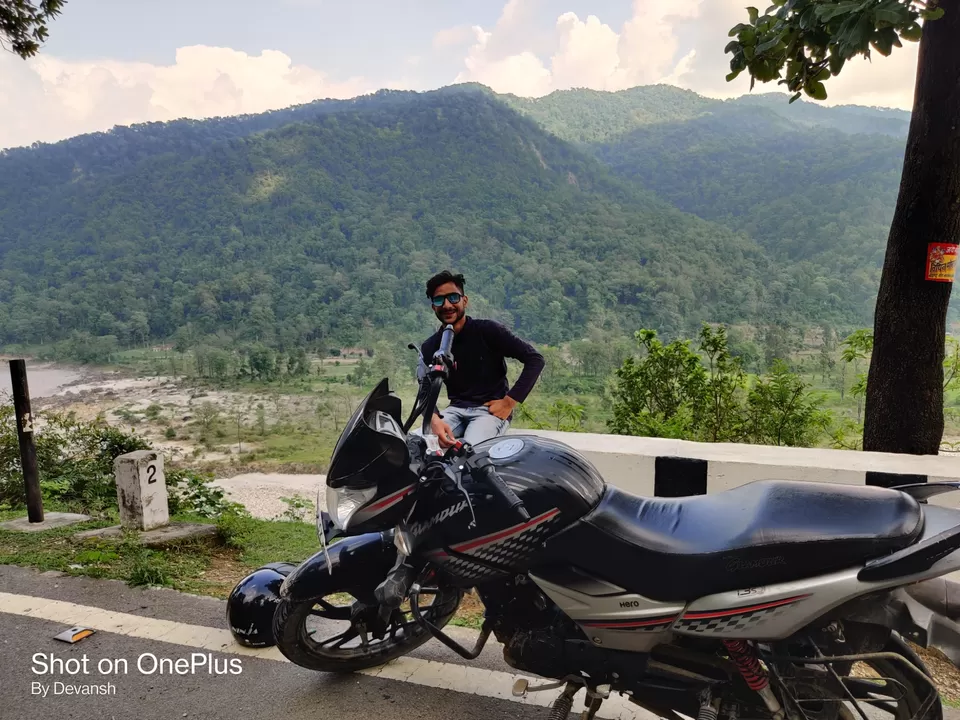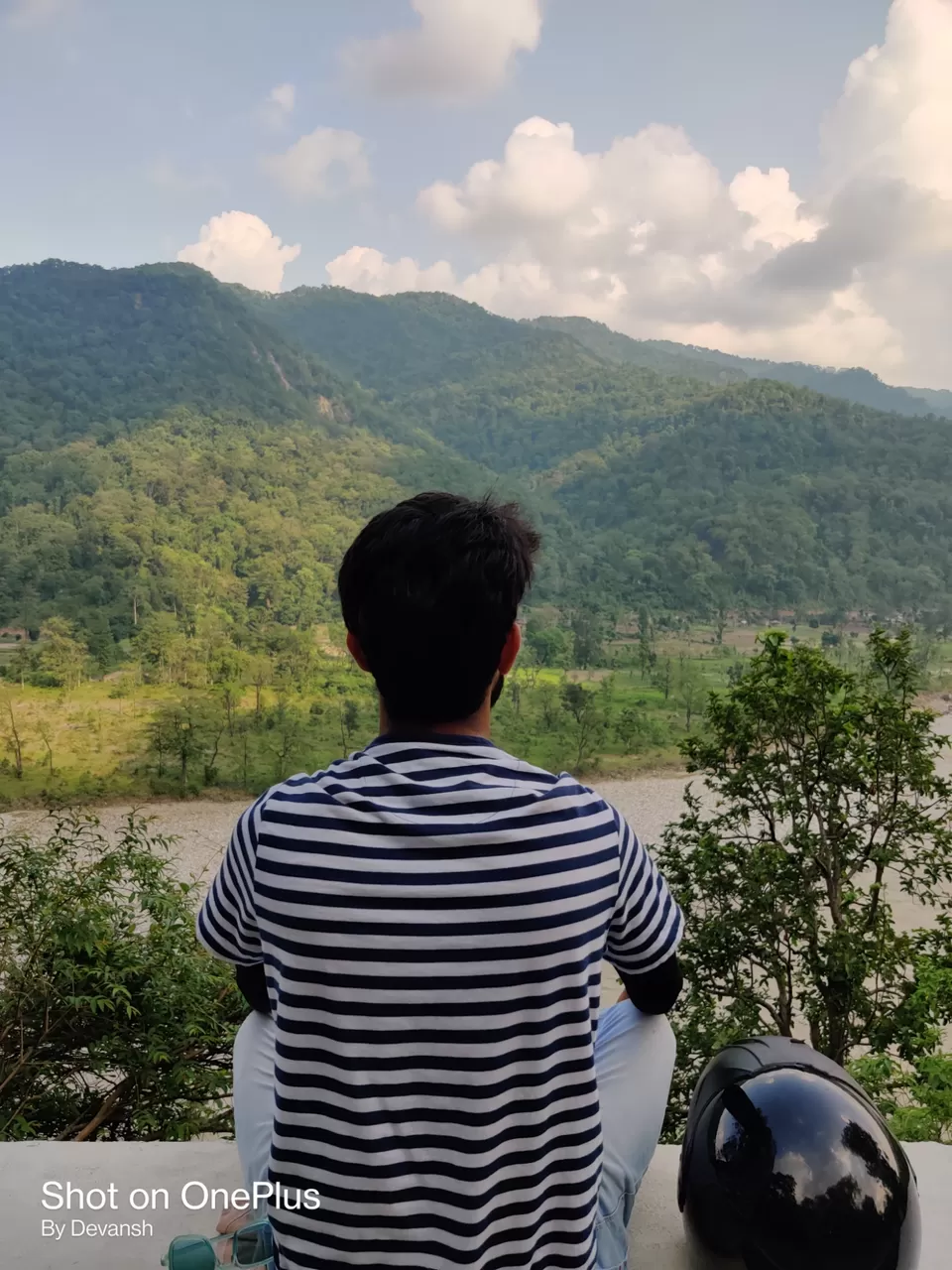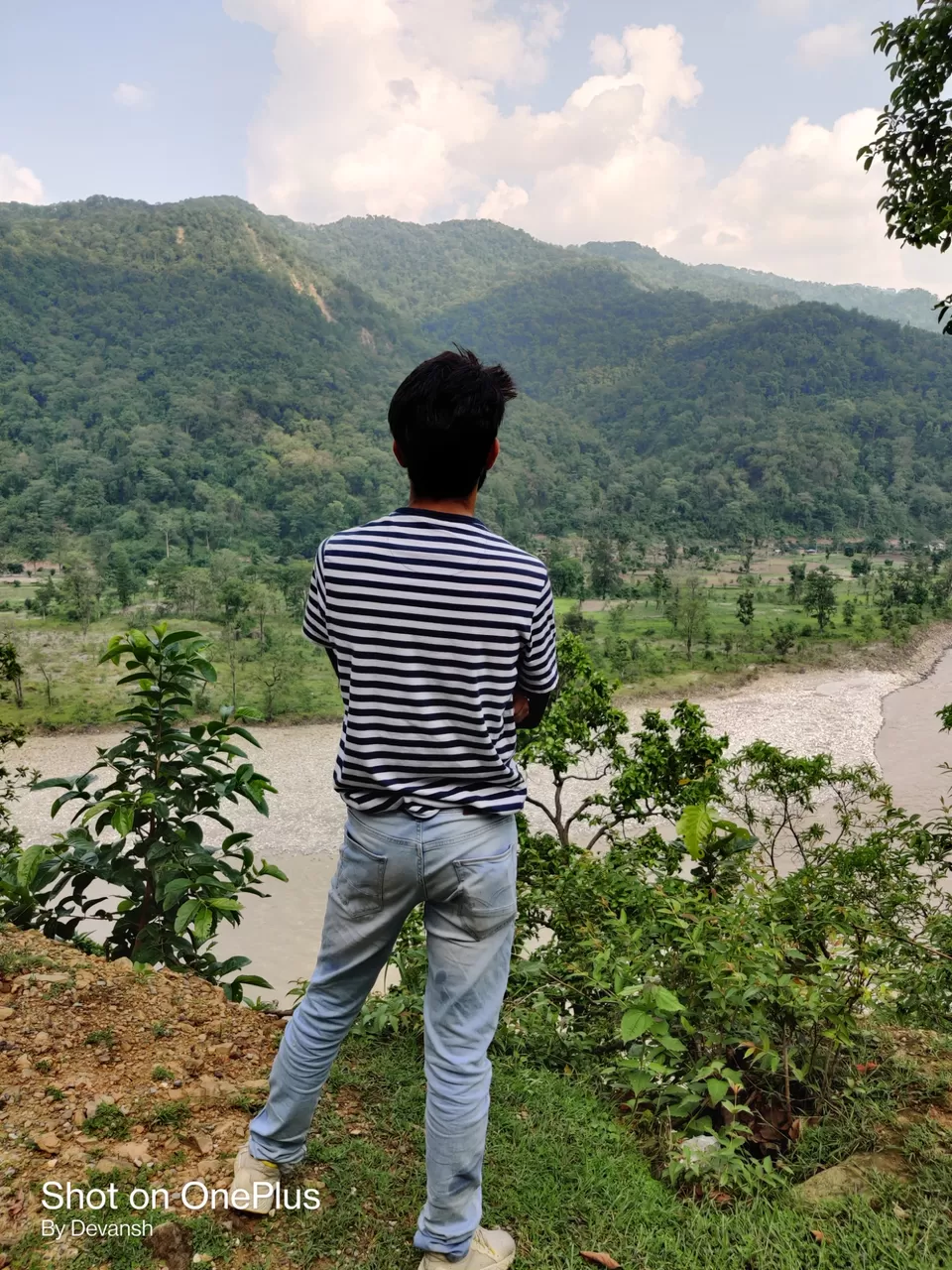 There will be 3 checkpost you have to cross. Pehla khaula( पहला खौला), dusra khaula ( दूसरा खौला), and then bharav chatti (भैरव चट्टी). Bhairav chatti is the last point you can go with your vehicle. After that you have to move by walk
You can enjoy trecking and off-roading at same time. So We reached Bhairav chatti by 4:40 and we park there our bikes at the parking. Then we started our way to Devi temple.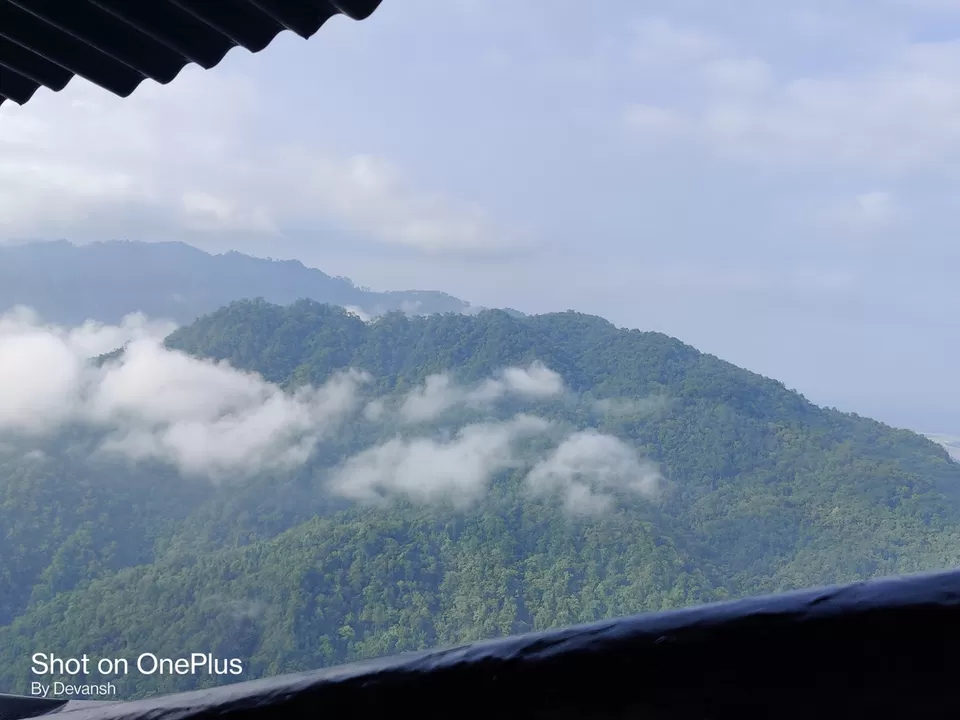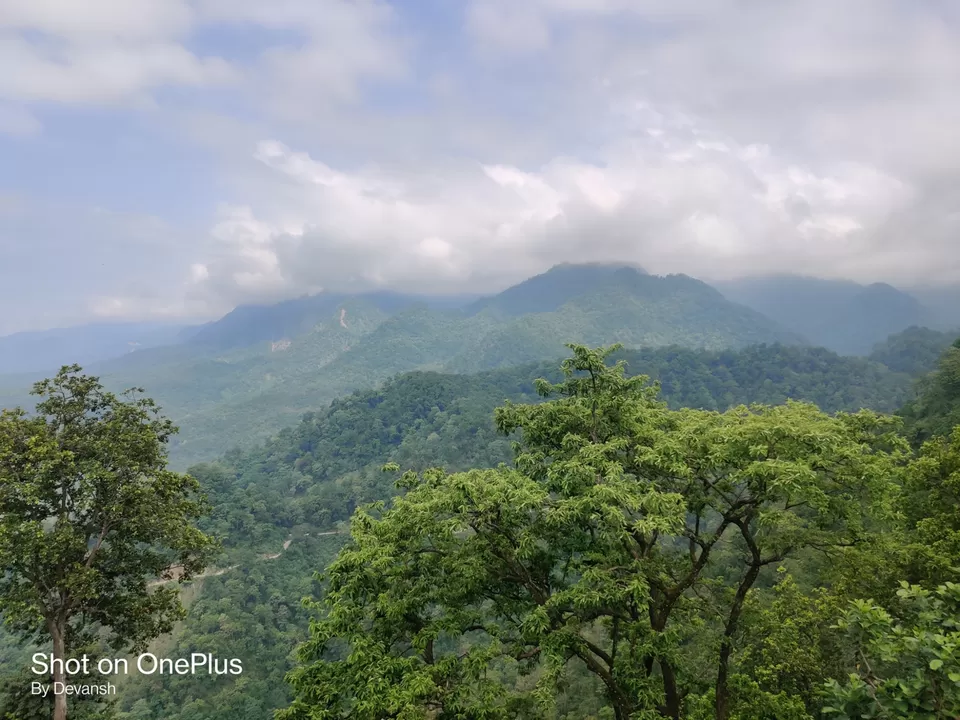 After 1 hour of trecking we reached at our first point
"The Kaali Mata Mandir". We stayed there in a dharmshala with no cost. The only cost you have to pay to stay there is you have to purchase Devi's prasad only from thier shop And nothing.
We reached there by 6:45. We took rest had some tea and food we brought from home ( Puri and sabzi). We stayed there at night it was heavy rain and risky to move forward at the rainy night so we stayed there at night. Temple will be open at 6:30 at morning and arti will be start at 8:00 am.
So we decided to move forward at morning.
We waked up at 5:00 am. We get ready took bath, hve some tea. And we started our way to Devi temple at 6:30 from the Kaali mandir.
There are almost 400 stairs to Devi temple( 800 meters.)
We reached there at 7:10 am. There were no mela so we were only 30 to 50 people at the devi temple. We stayed there for the aarti and got some photos from the top of the hill.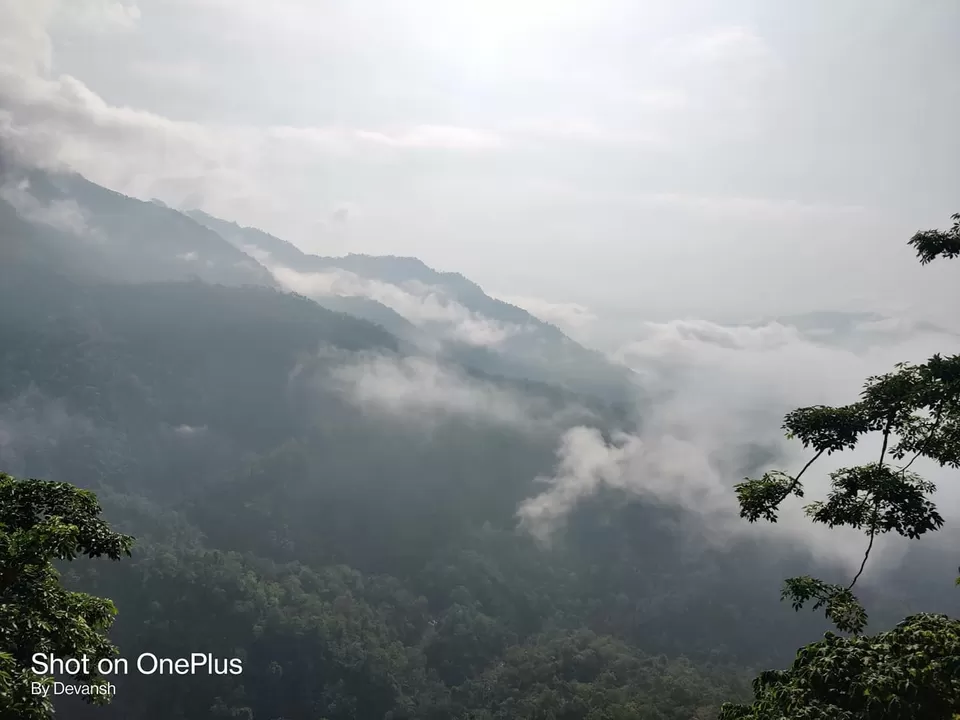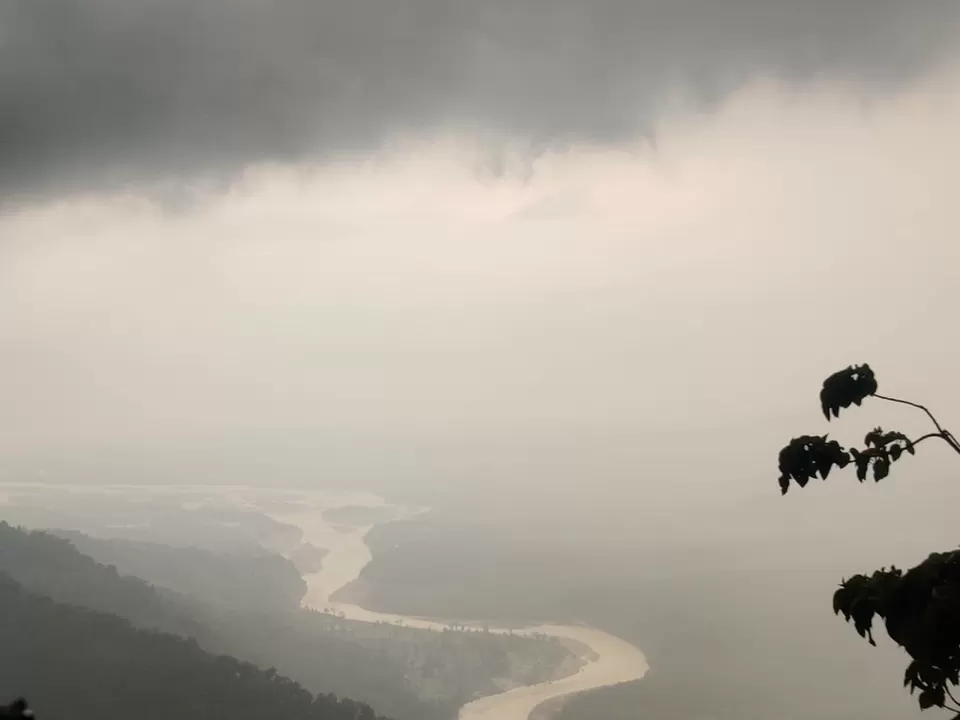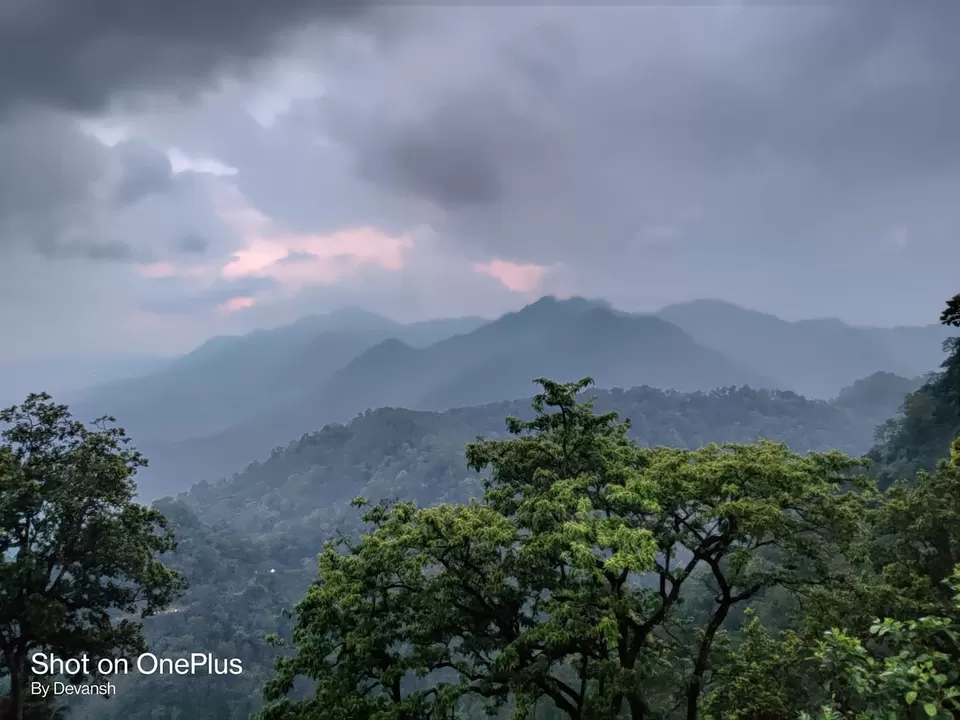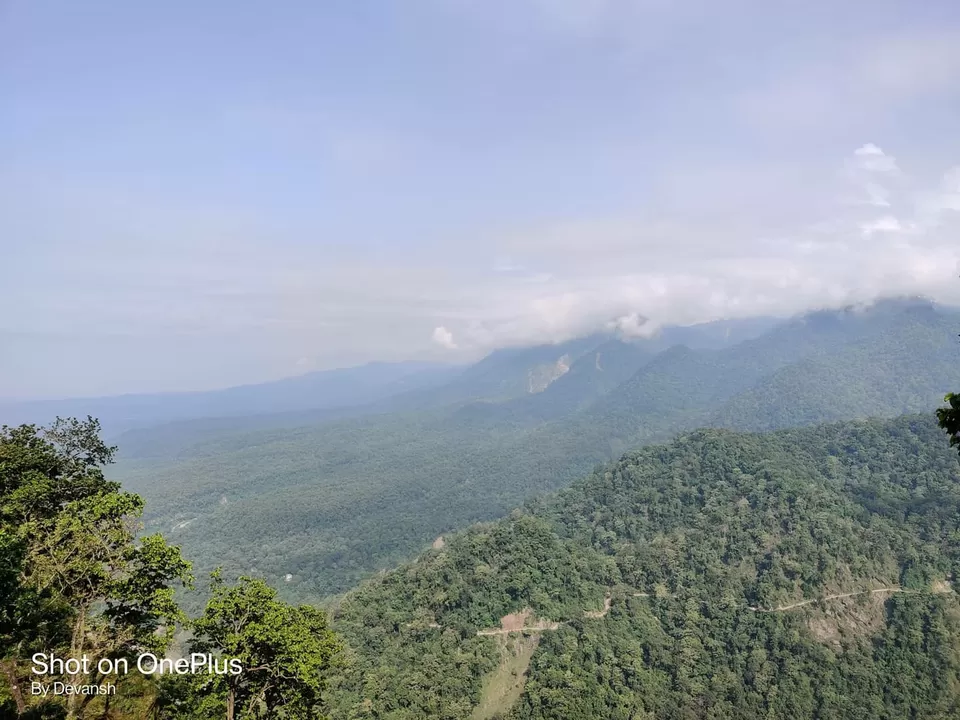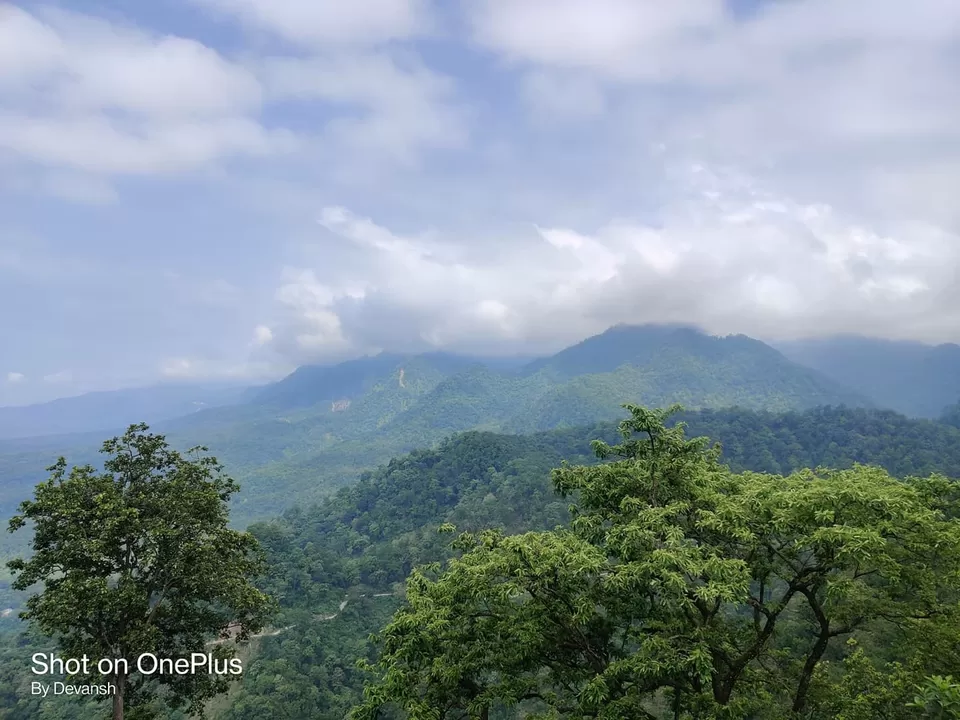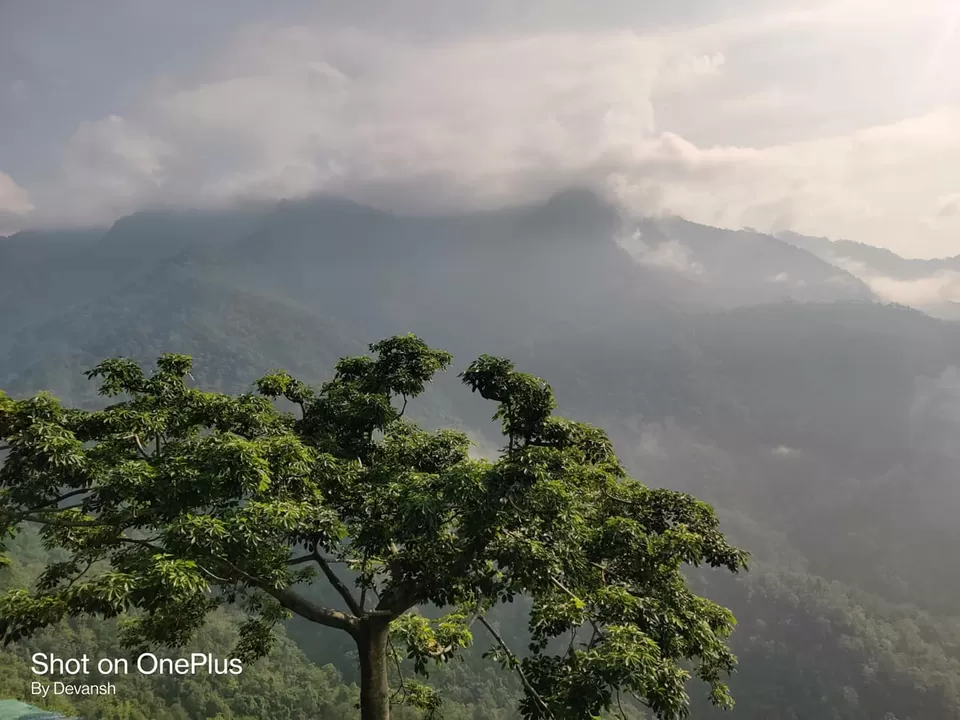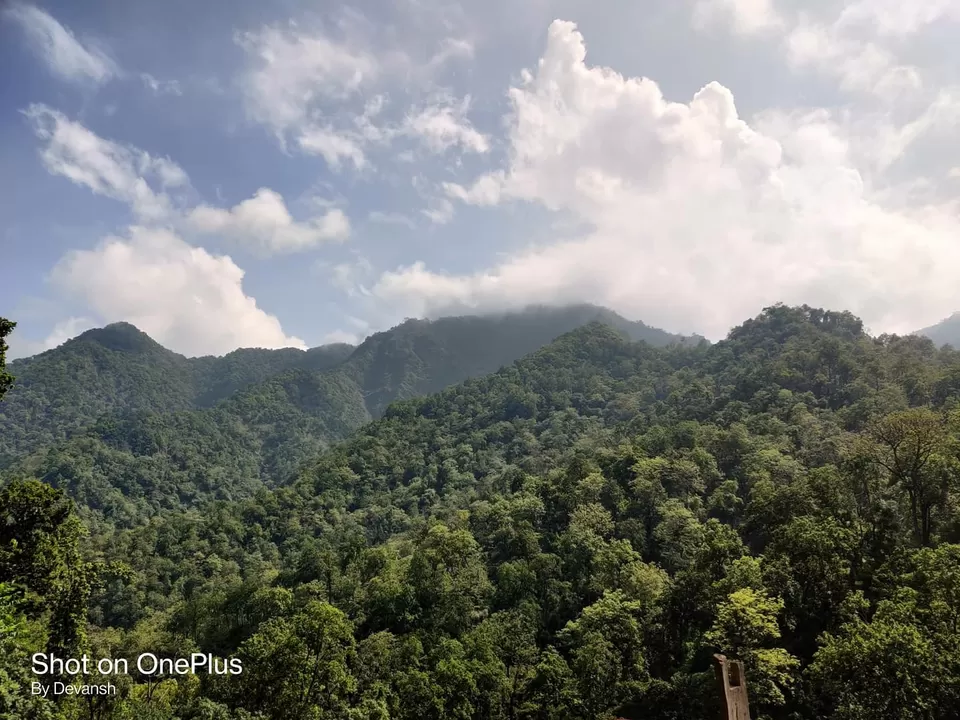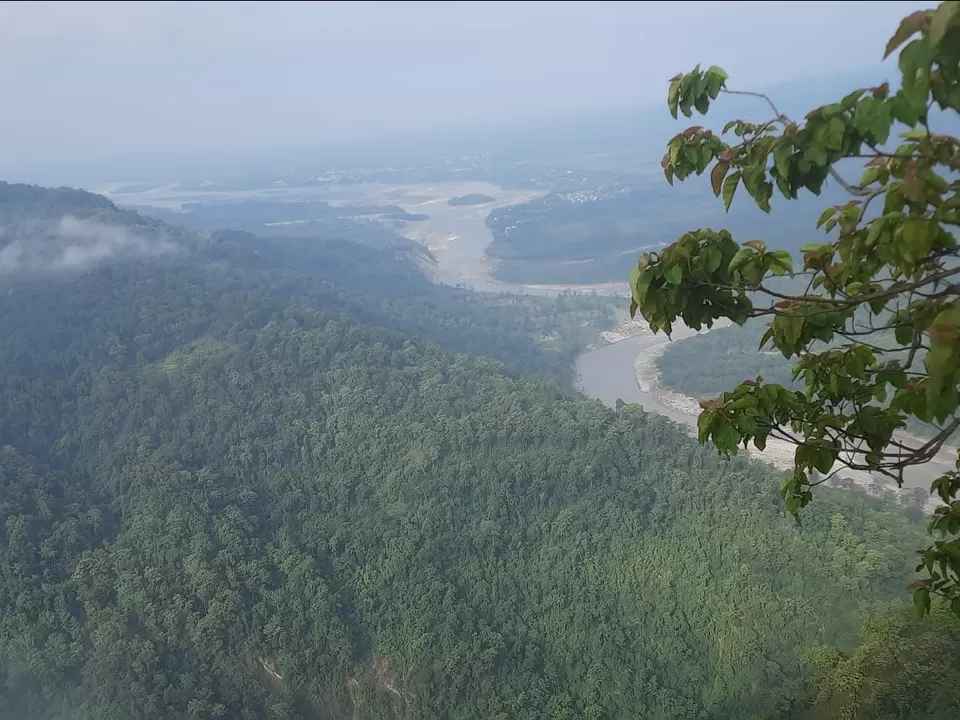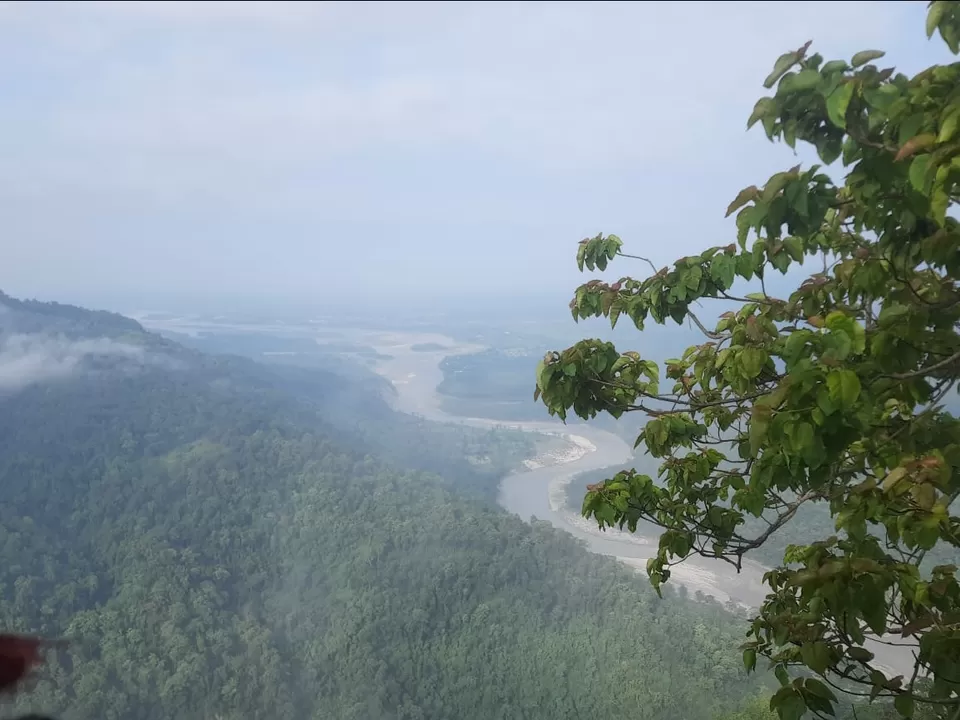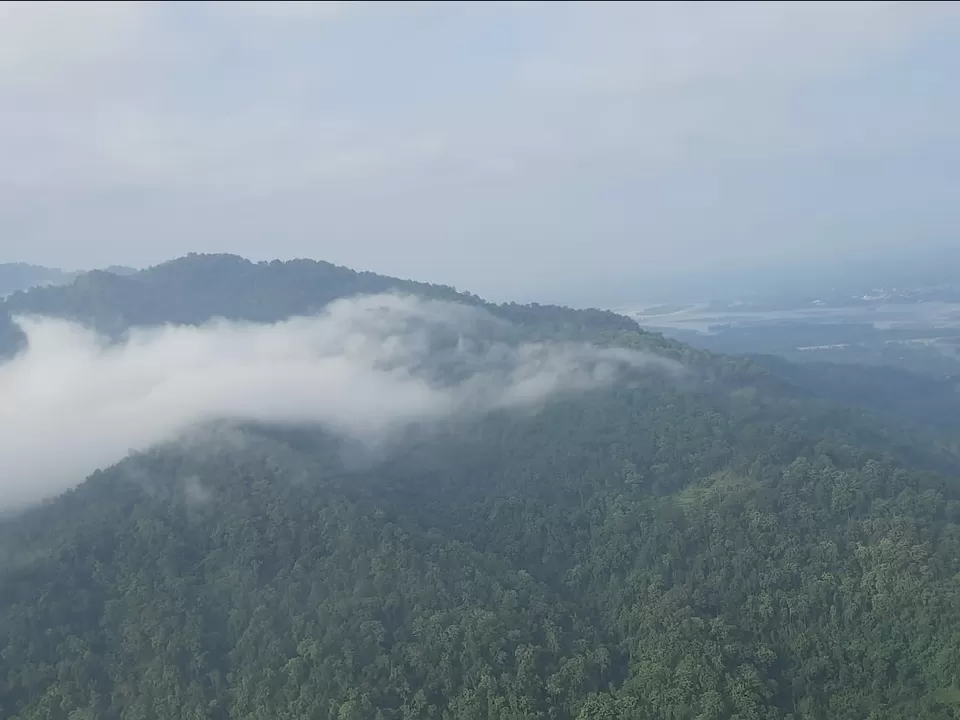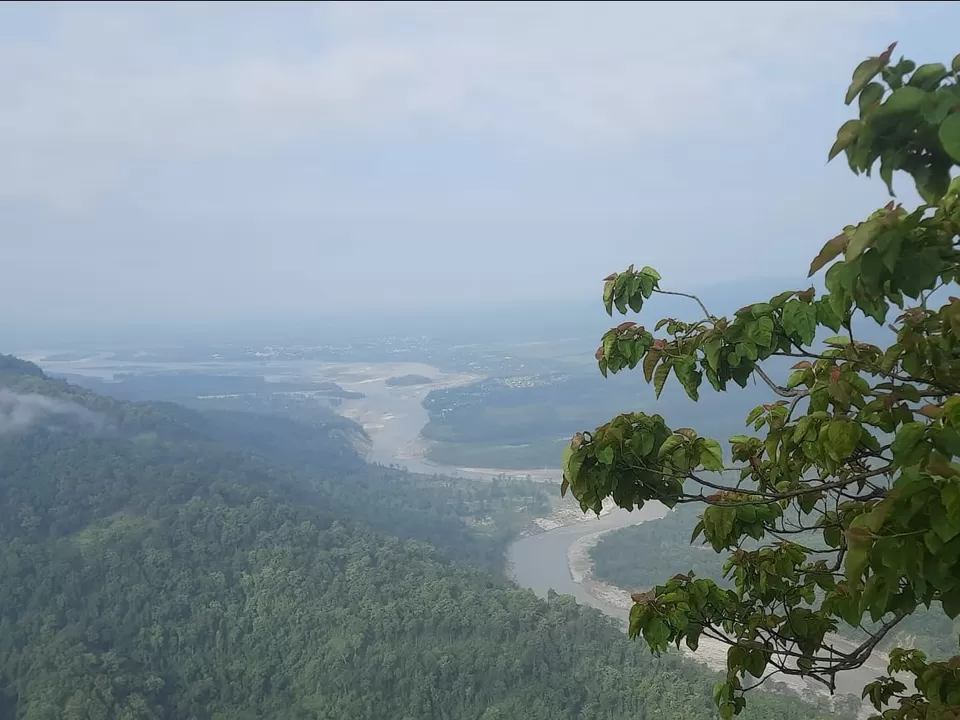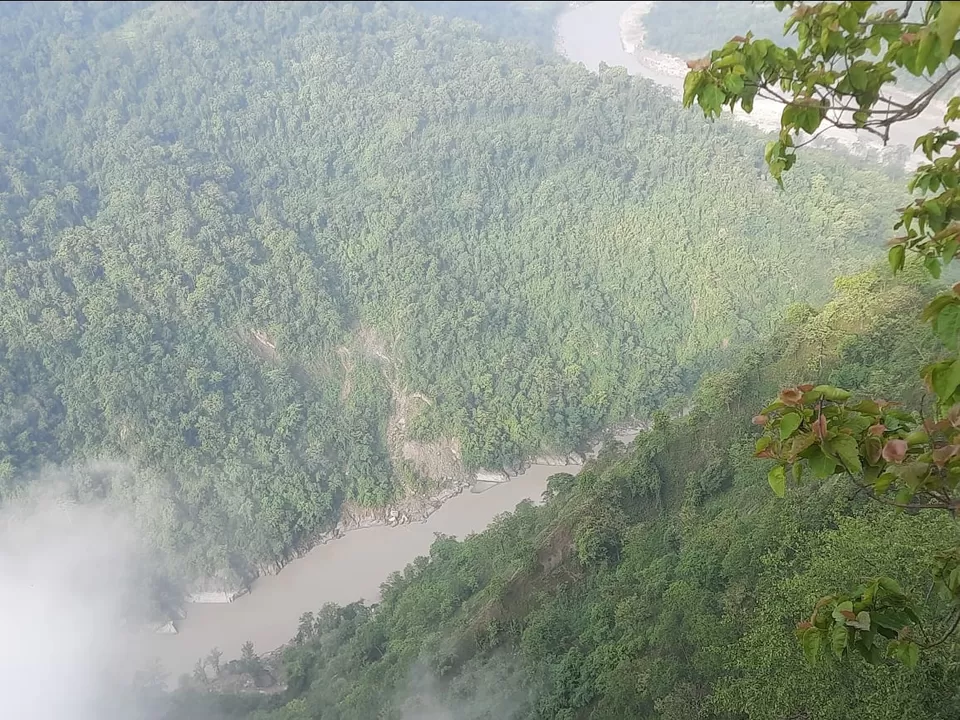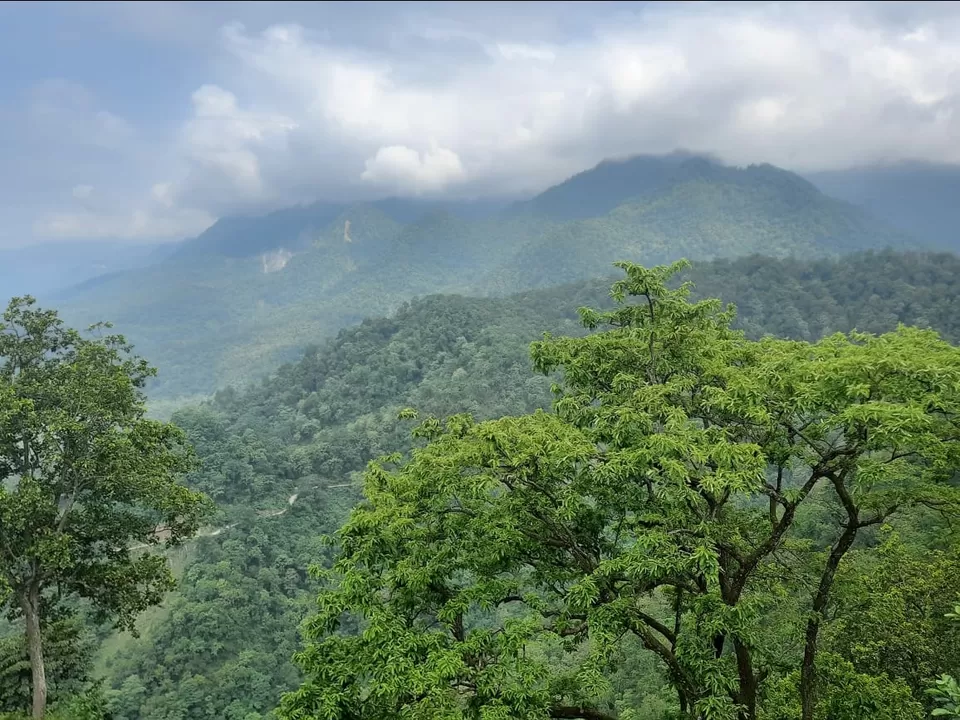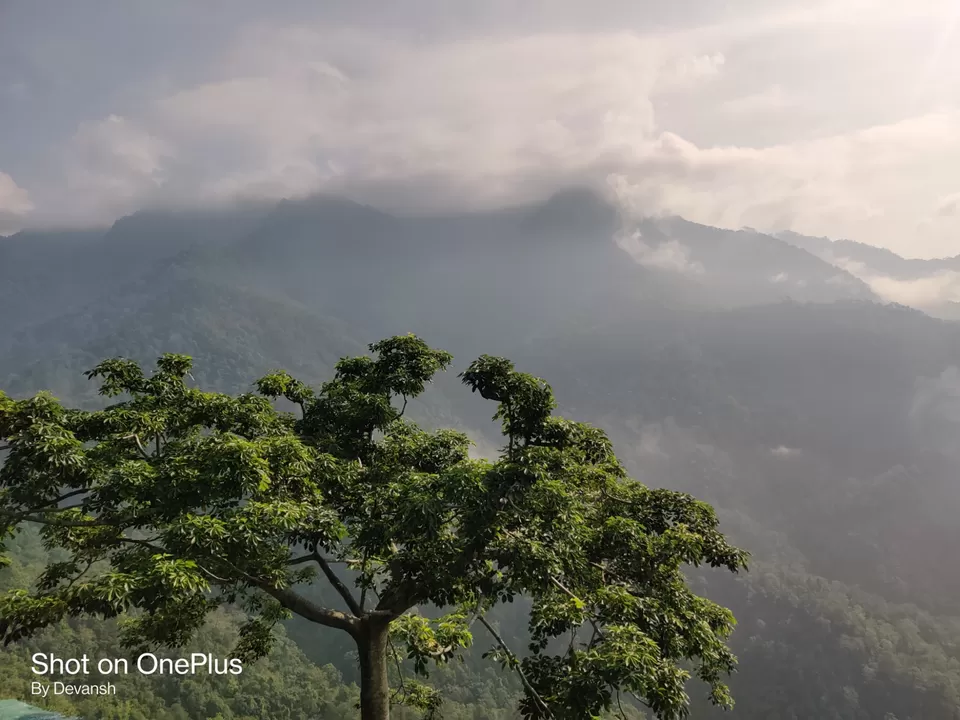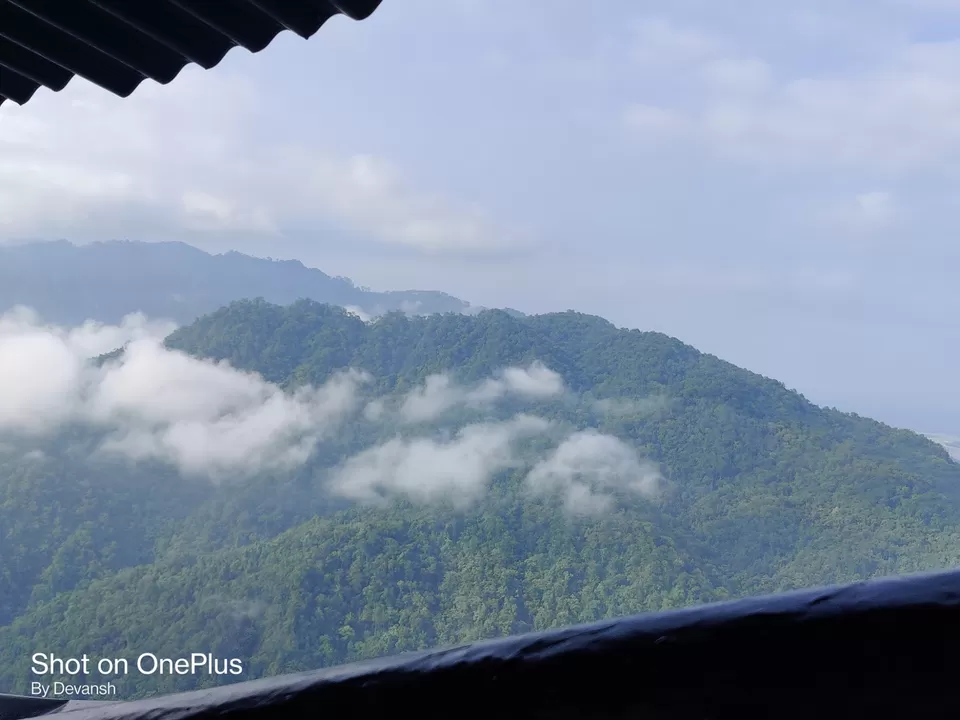 We participate in aarti and devi shringaar.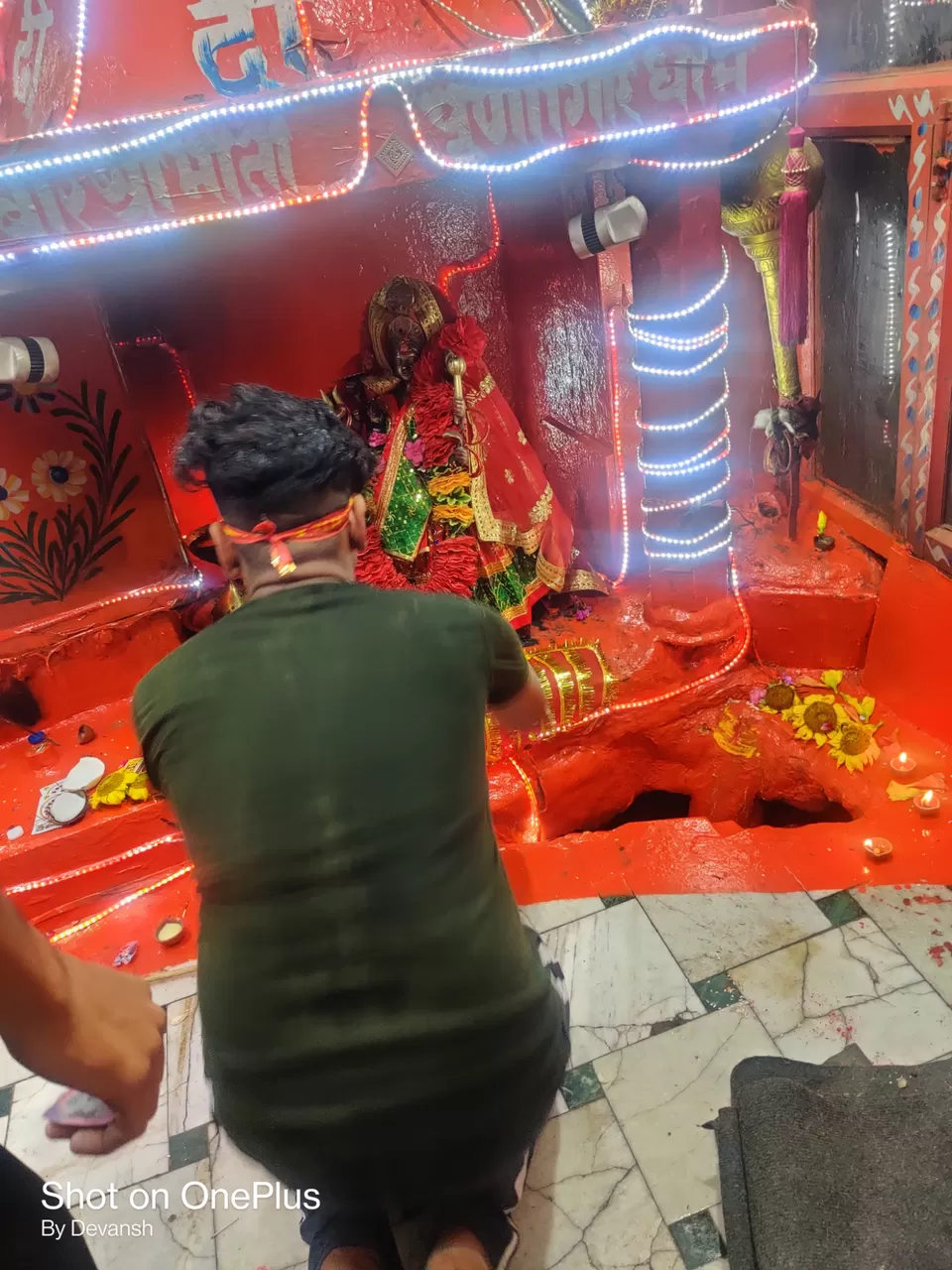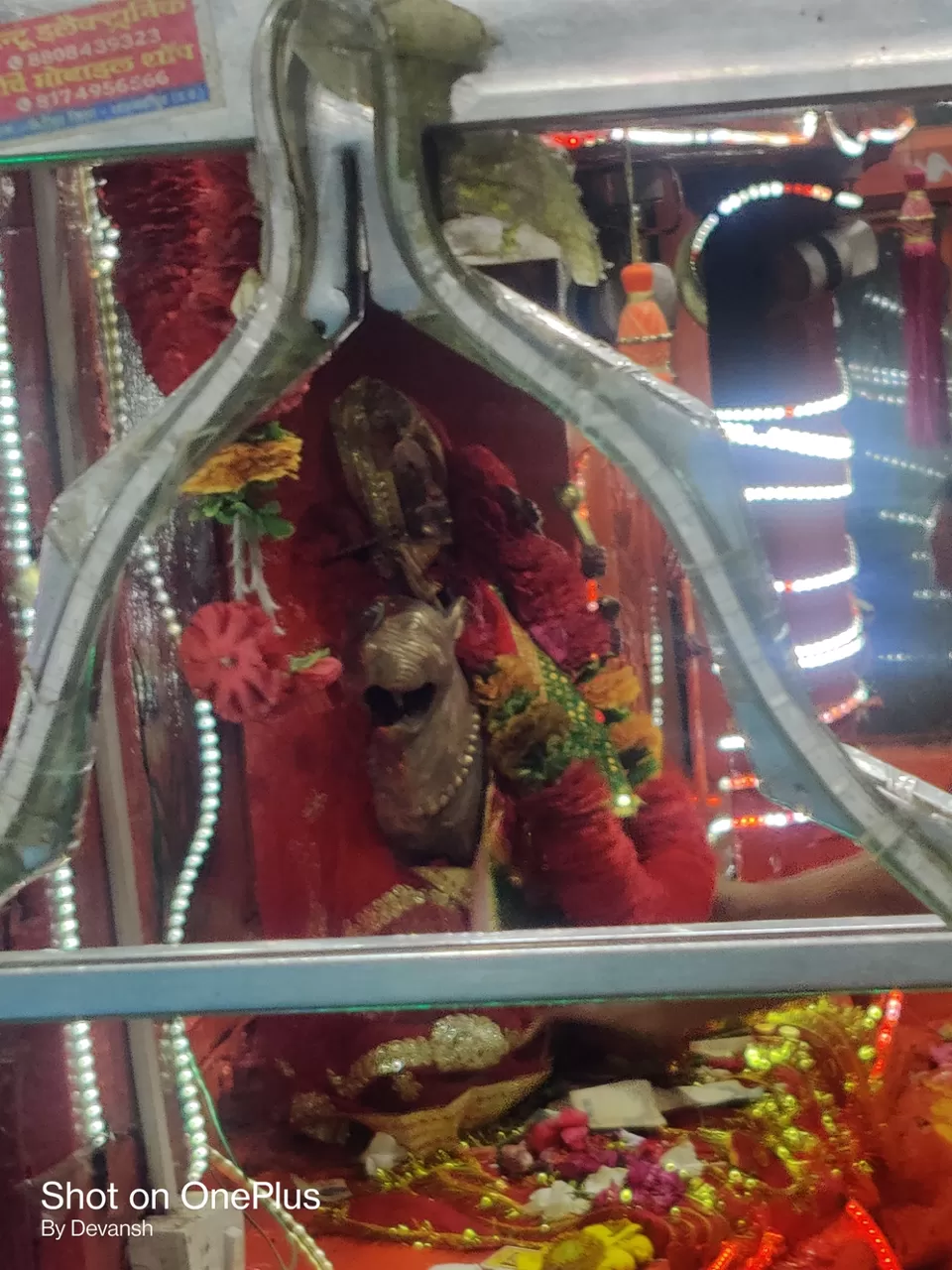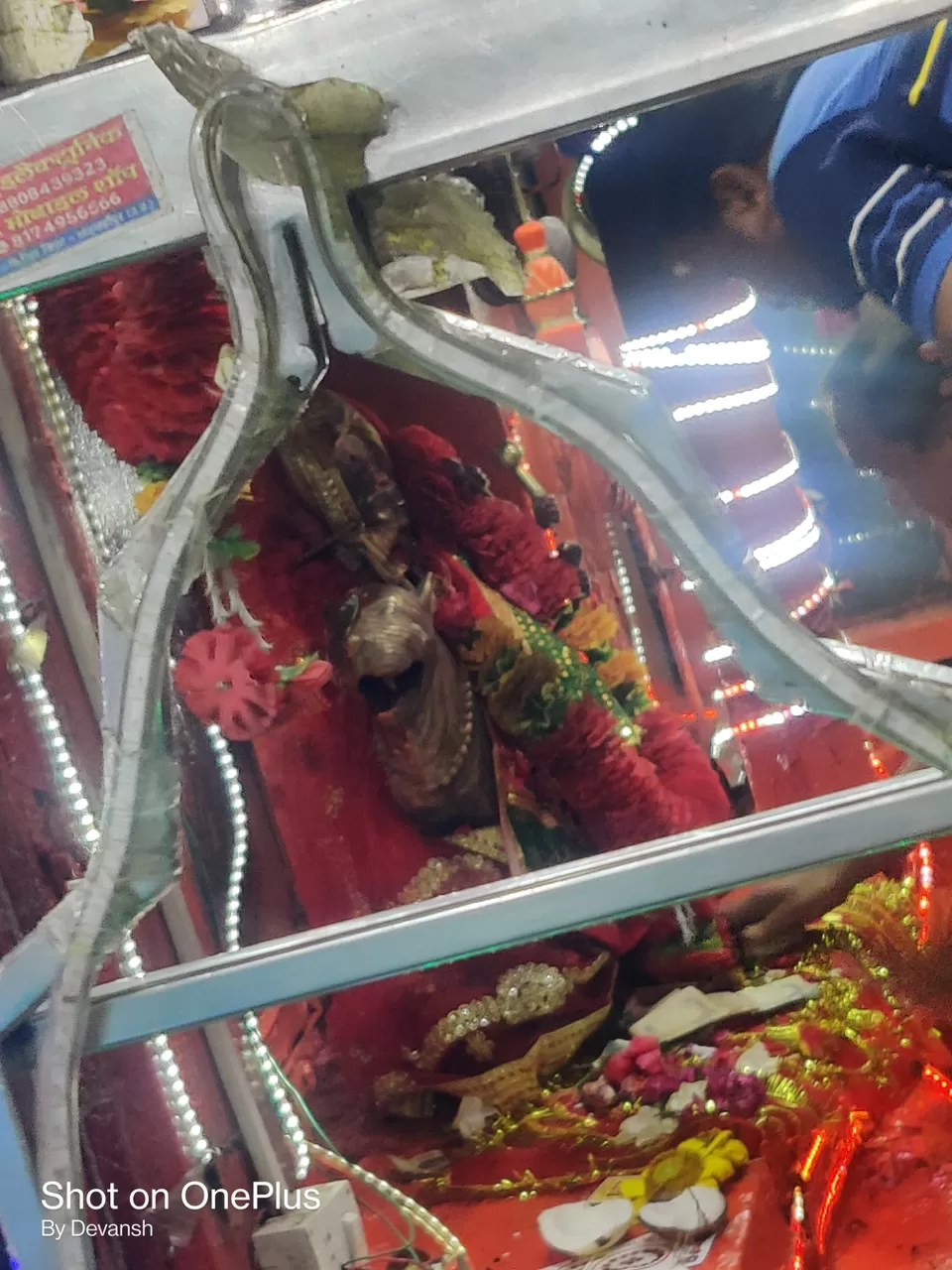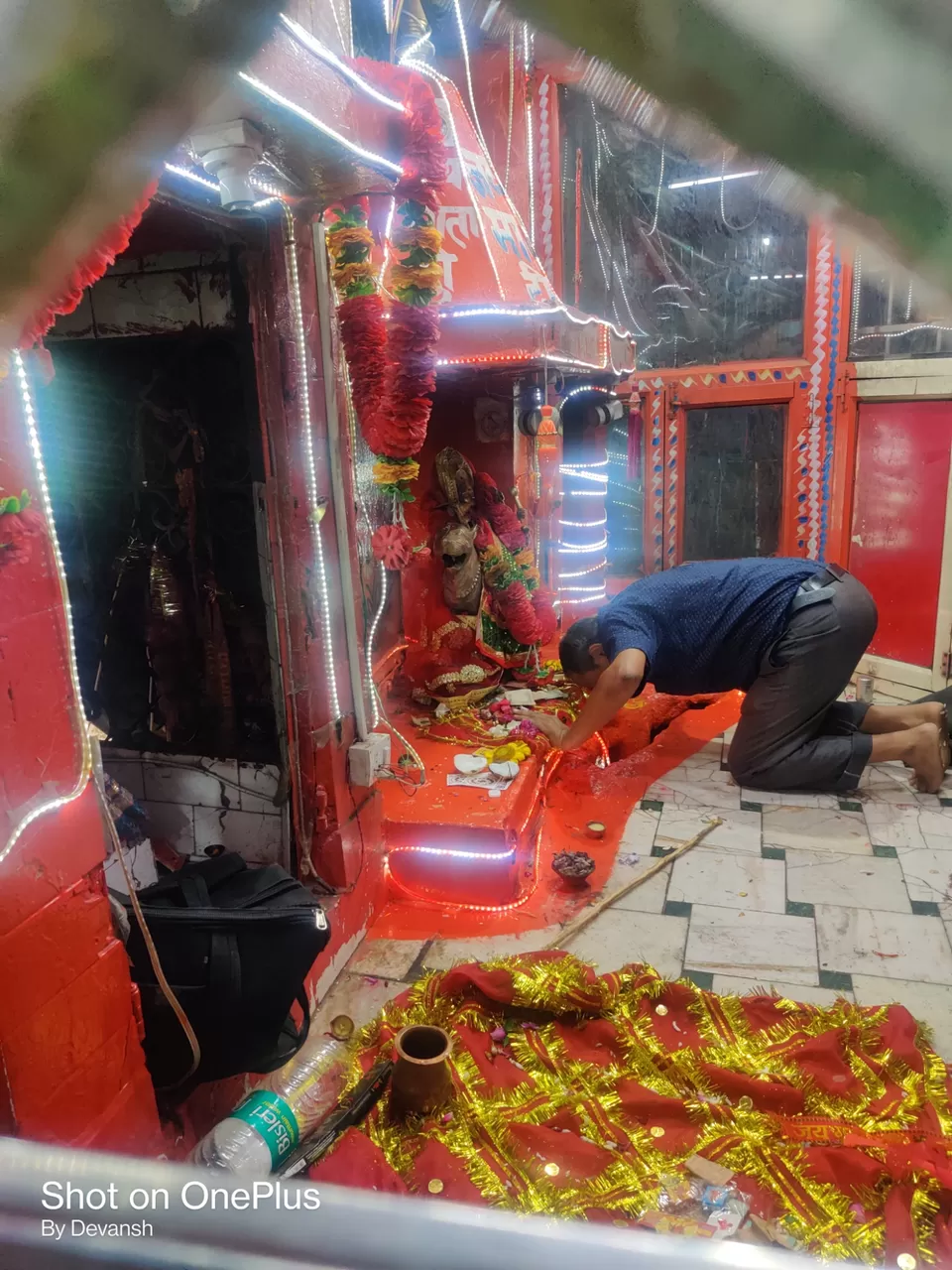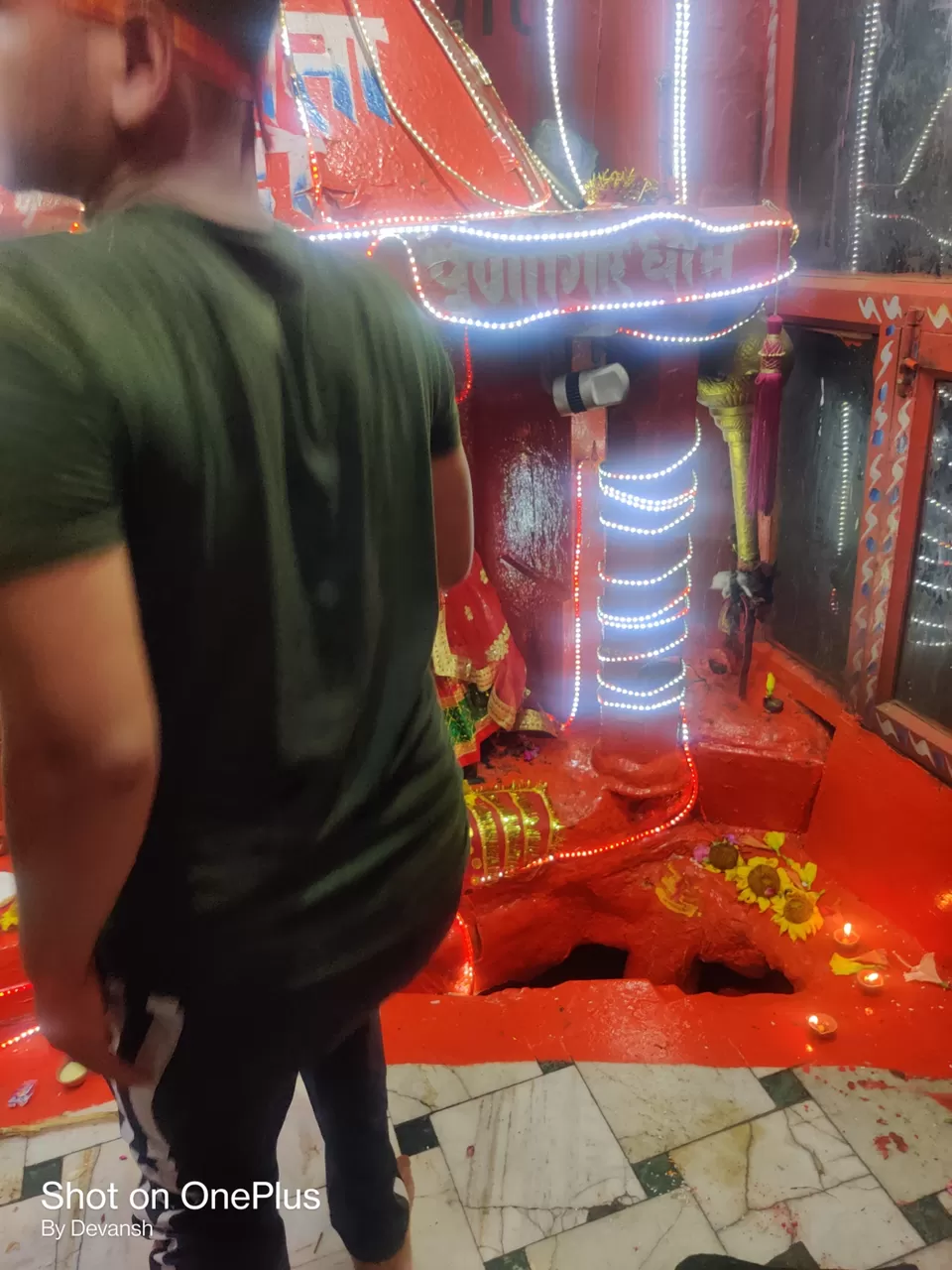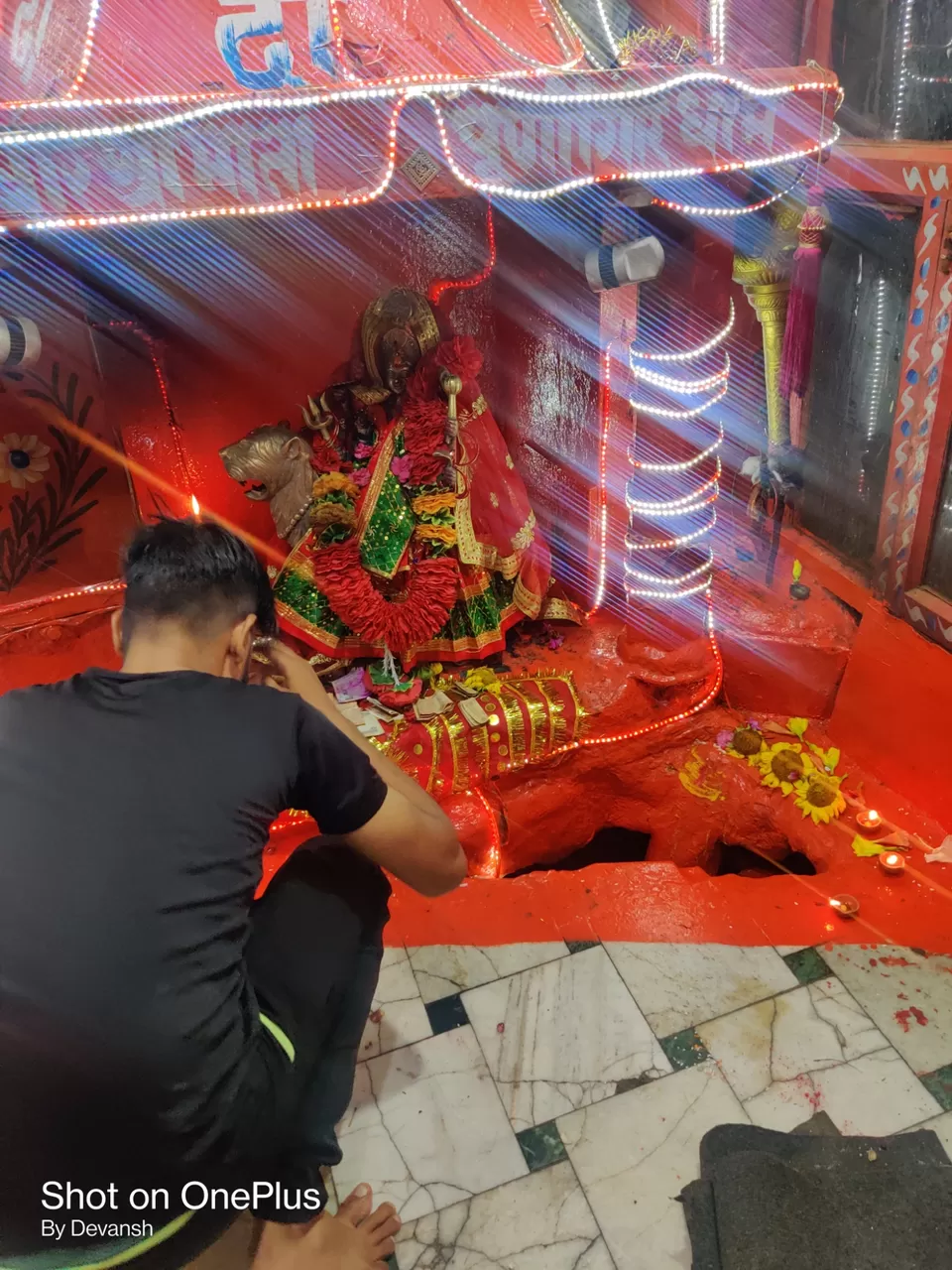 after that we came back to our dharmshala and had some breakfast. Our next destination was Bhairav chatti to go back to our bikes. We left dharmshala by 9 and reached Bhairav chatti at 10 o'clock. We took our bikes and went to the famous river on the border of India and Nepal. We had some bath and fun at their.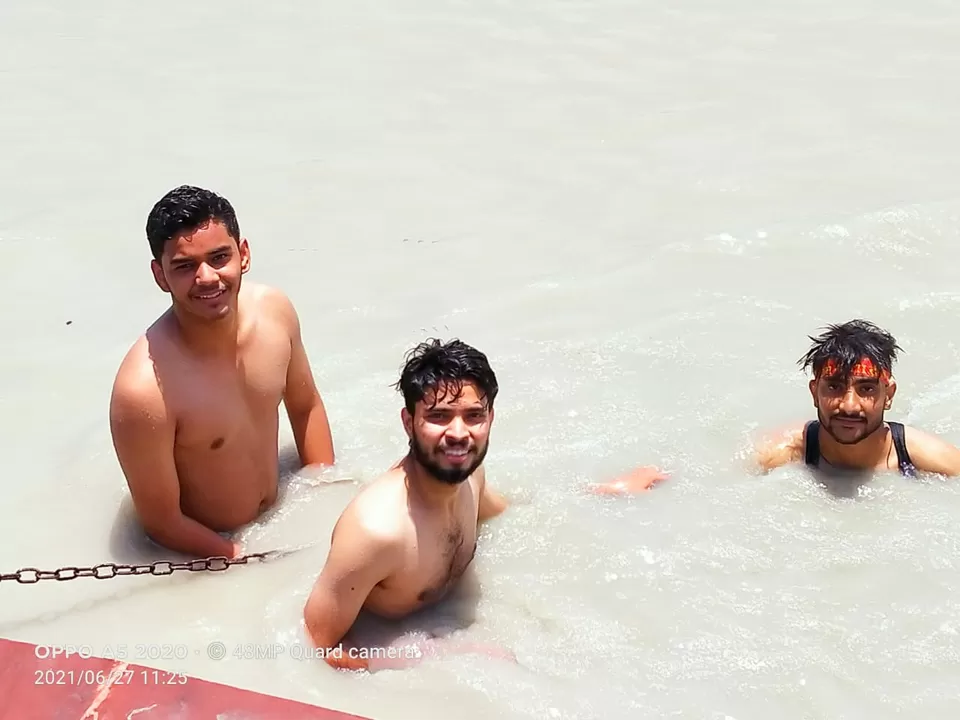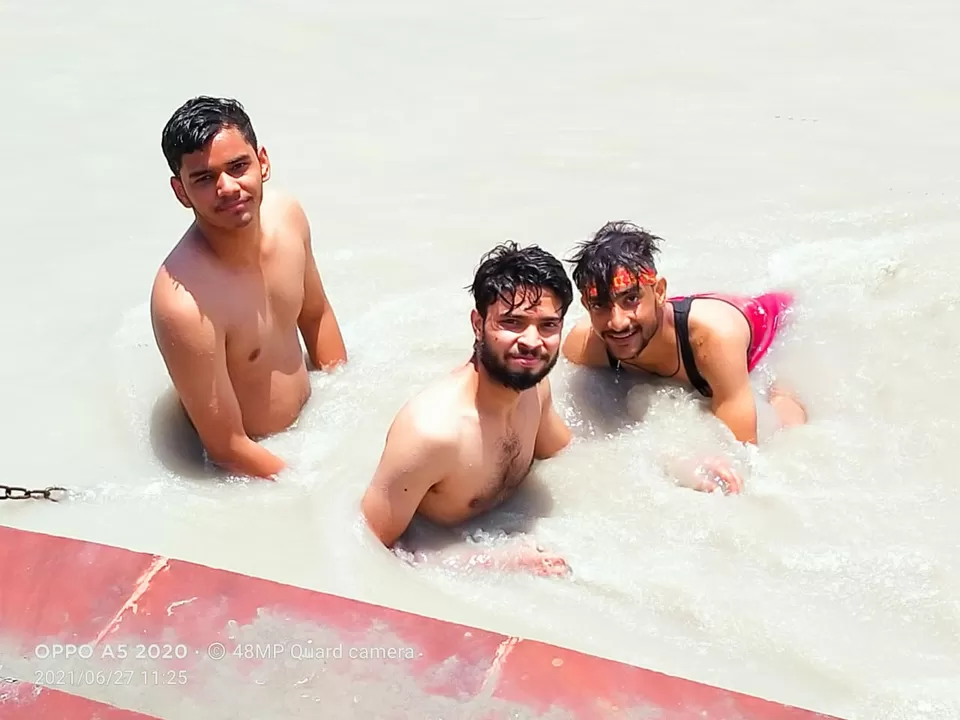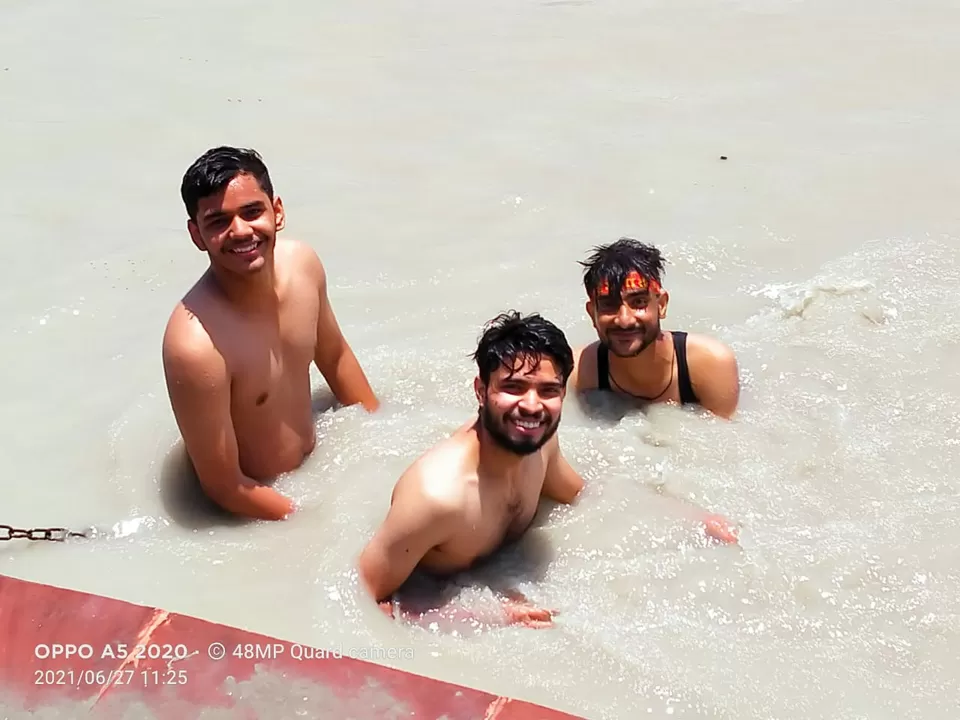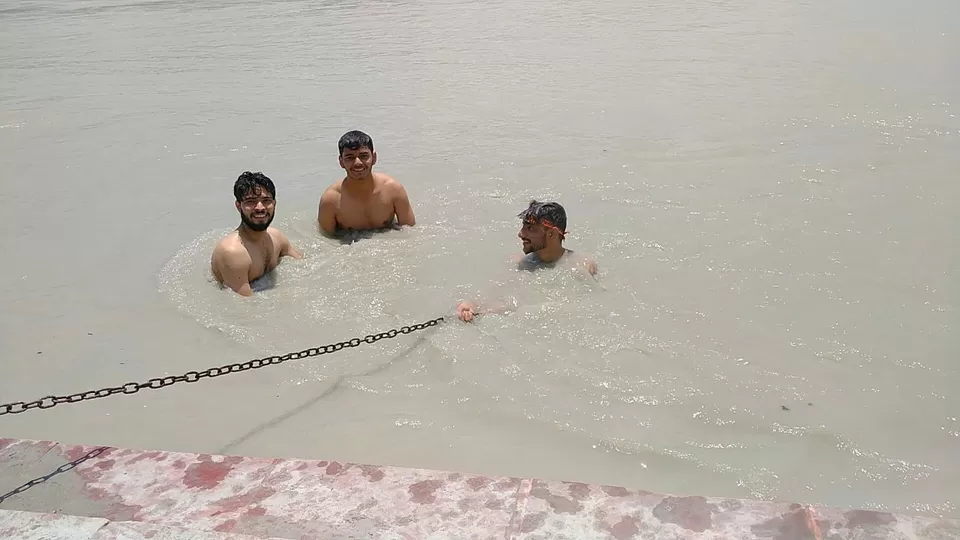 It was the last destination after that we left tanakfur to get back home by 11:45.
.
.
So this how we made our weekend trip and get refreshment with many activities .
We did riding trecking , devi shringaar, swimming, devi aarti. And many more.
It was worth to go there.
And it just cost on 1000 to 1200 on one head.