It was two days ride in the mountains of uttarakhand.
We were four person on two bikes which are
Royal Enfield classic 350(bs6) &
Royal Enfield bullet 350 (bs4). We packed our bags as small it could be but with reminding that it's rainy season in uttarakhand.
So on 27th night of May we four were get together with our bikes and bagpacks in Bareilly. we set a alarm of 5 o'clock because we don't want be late as we know it's a long ride with covering lots of places and views on our trip.
And here our trip start from the second day.
So it's 5 o'clock in the morning we all woke up on time. Had shower asap. Had some breakfast and sharp 6 o'clock we left on our bike. After half an hour ride we full our fuel tank and was looking forward to reach at haldwani to start our riding on hills from flat roads.
At 8:20 we reached at haldwani we took short break with some tea and some packed food because it's too early in the morning to have anything to eat.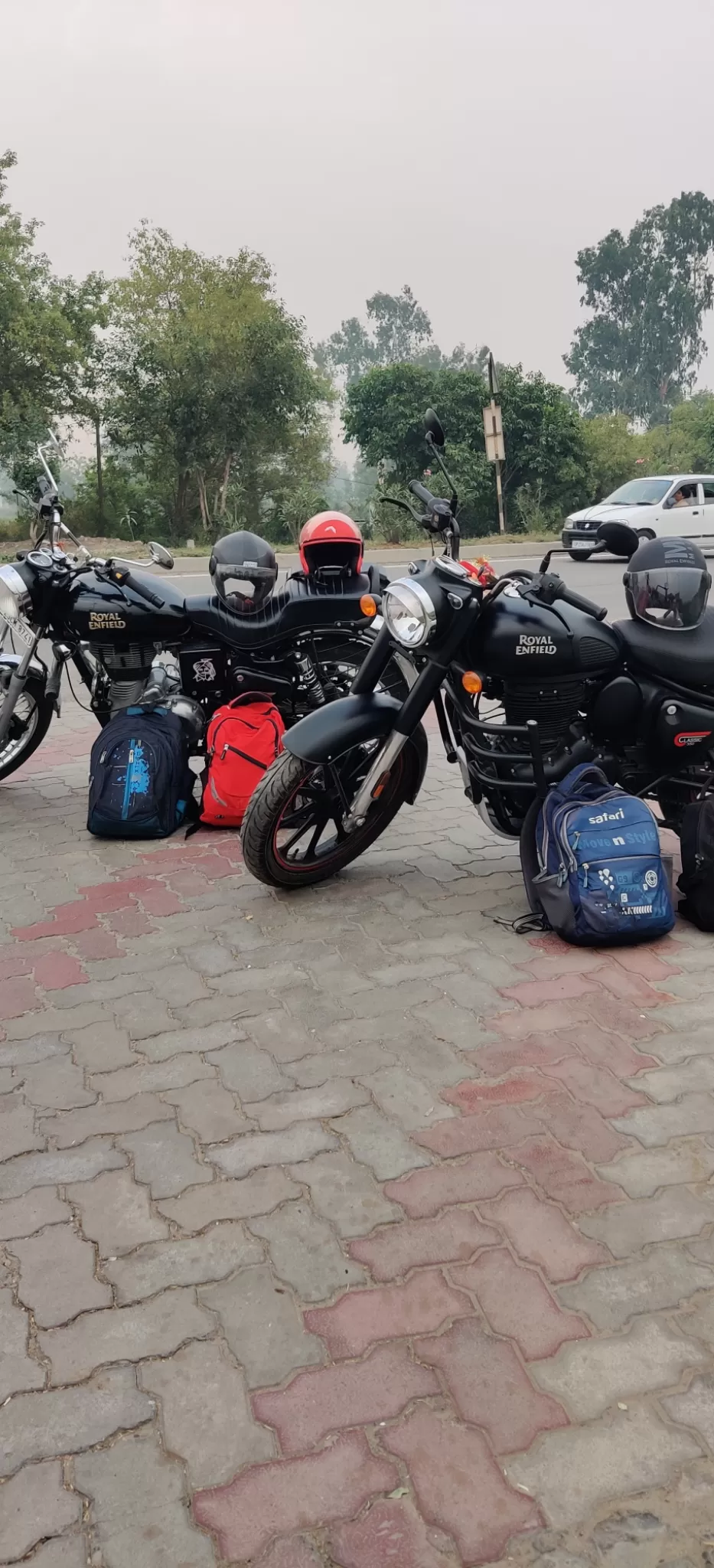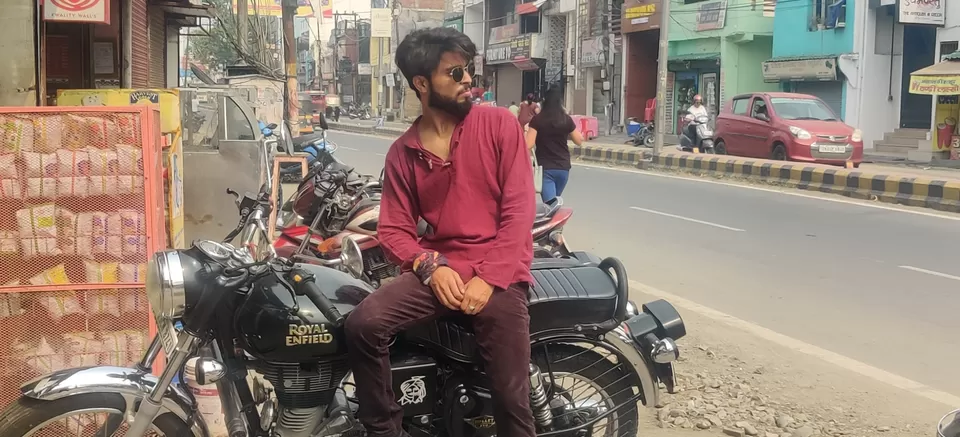 so as we completed our 100 km. Ride till we reach Haldwani so we changed our riders and started to ride in Mountains.
It was 1 km. Ride from haldwani to started in Mountains...
Our next stop was 30km. Far in Bhimtal. We took only 30 minutes break at Bank of Bhim lake and clicked some pictures.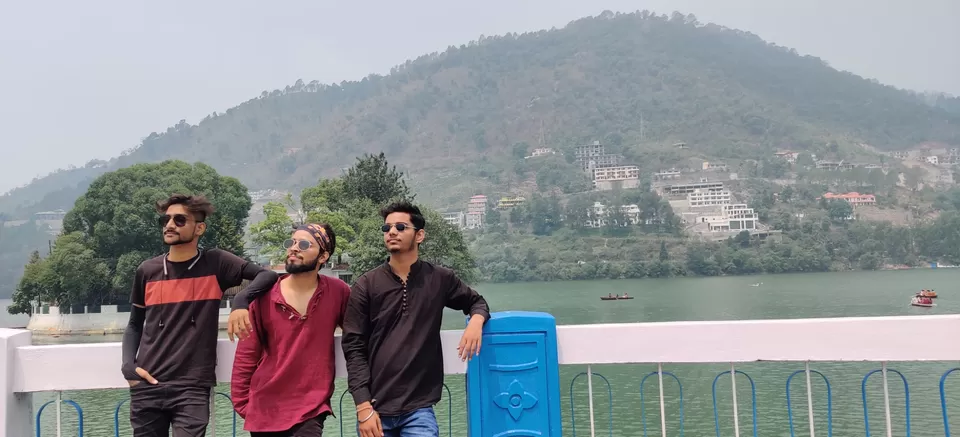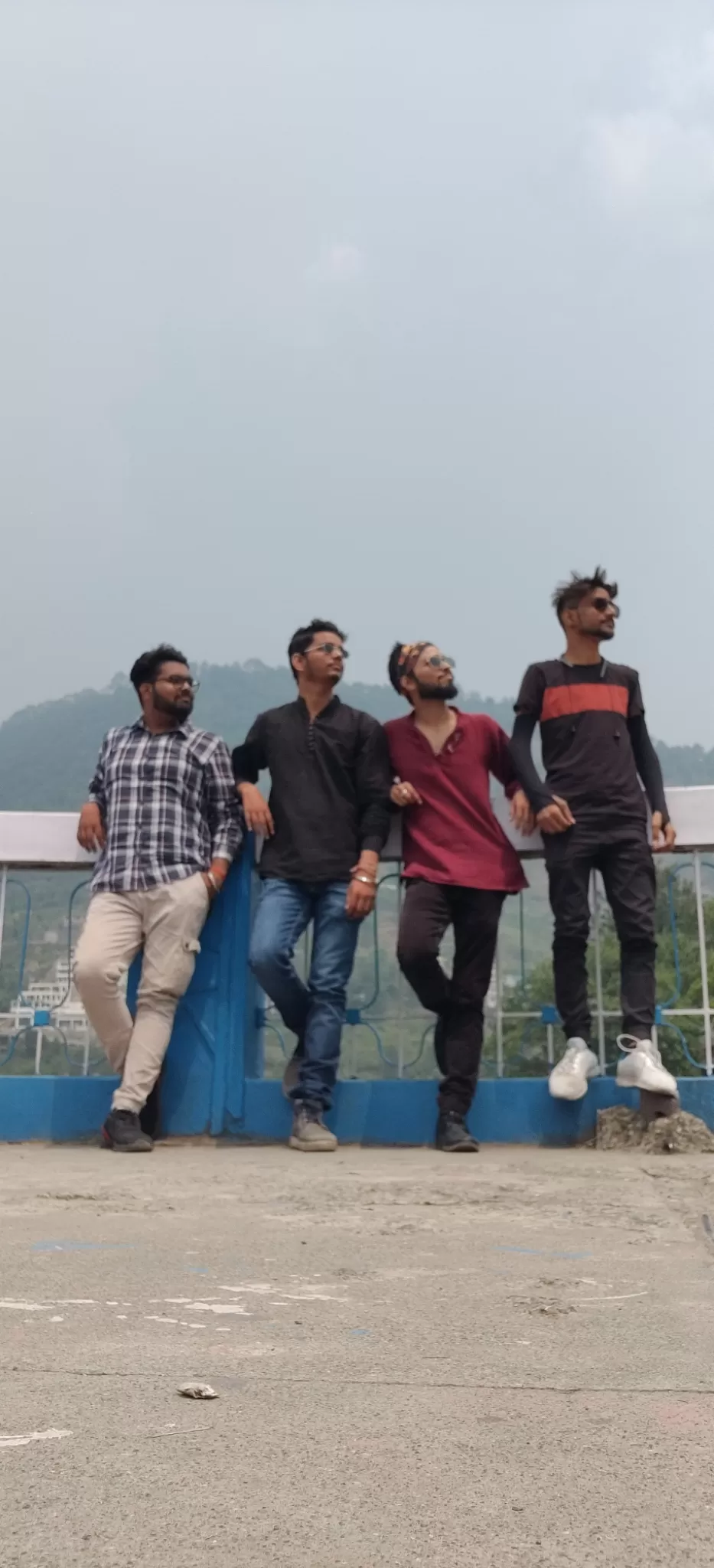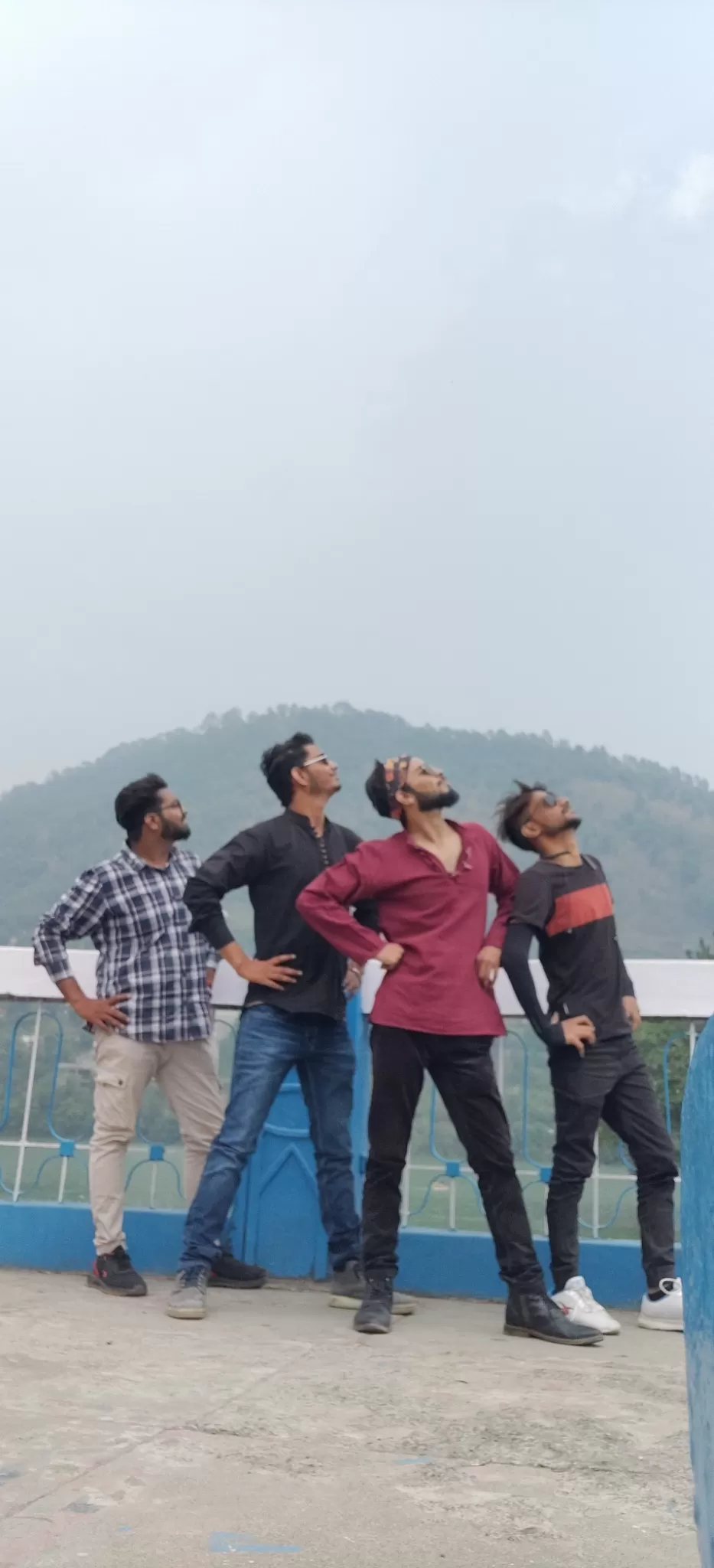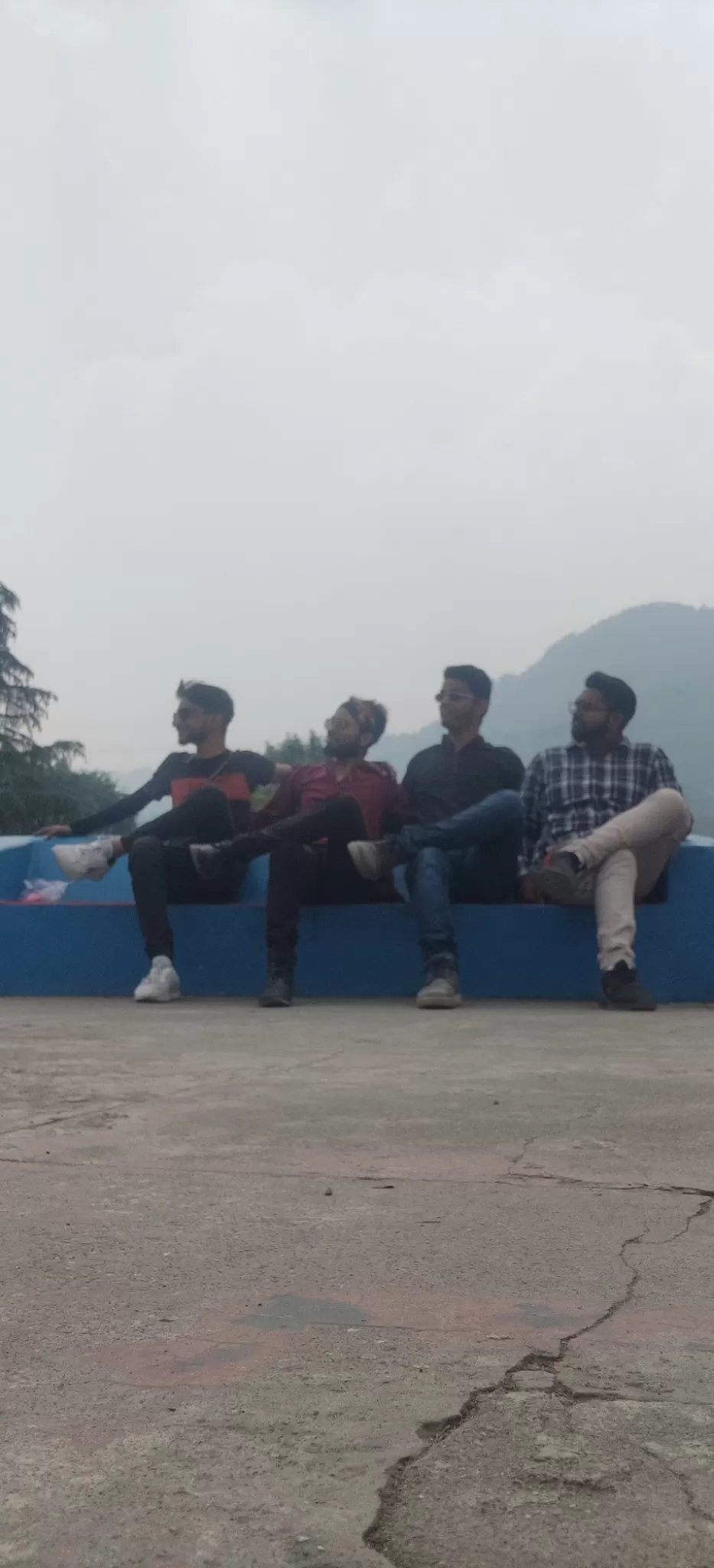 and then we left to our next destination.
In our way we took a short break in a village name GHANACHULI we had some tea and Maggie there. It was damn delicious Maggie and toothsome tea there. We liked tea that much that we took another shot of tea.
From GHANACHULI we ride almost 20 to 30 km. As we reached a viewpoint at unknown place. The vibes are amazing, the view was amazing, the experience was soo amazing...
Just a quite place, a meditative place with some vehicle sound in background in 4-5 minutes long.
We clicked some memories there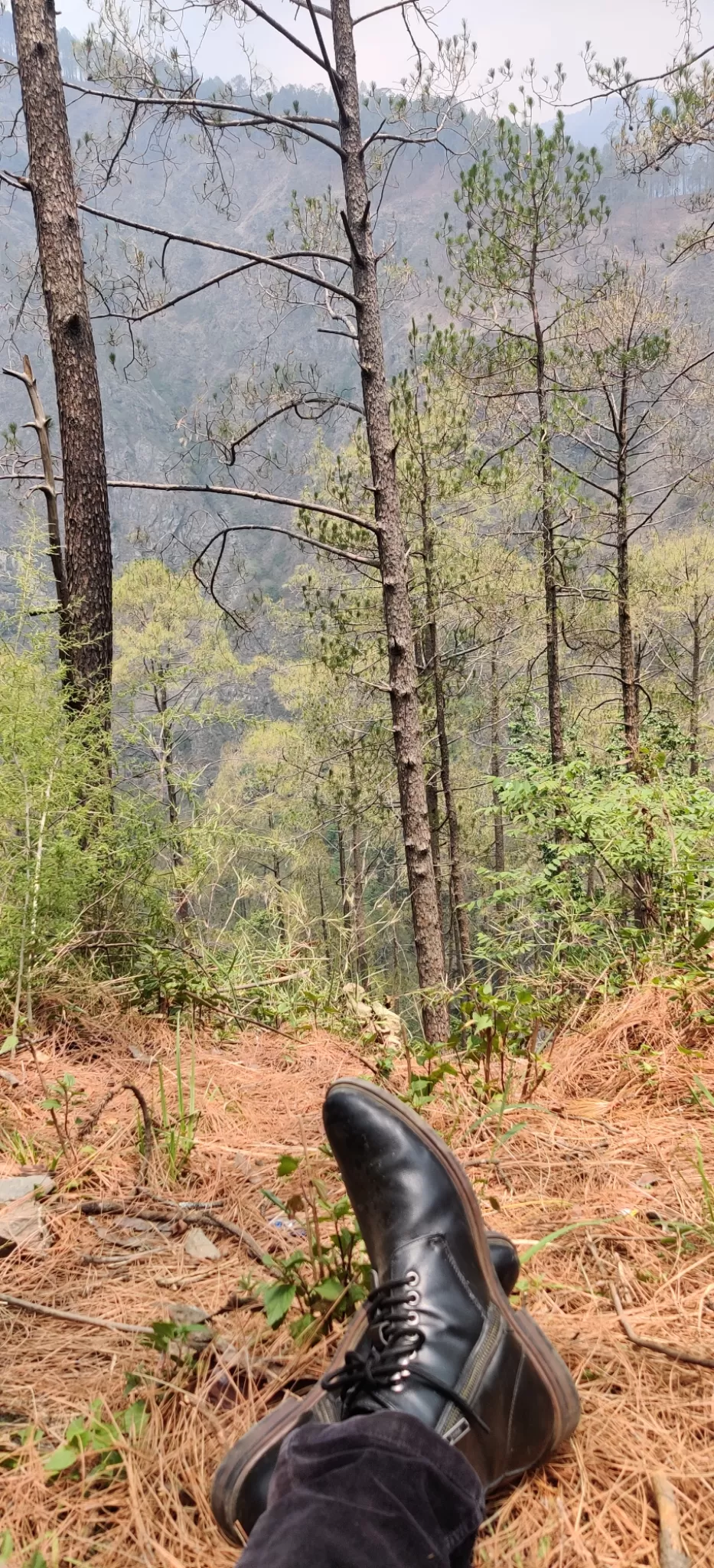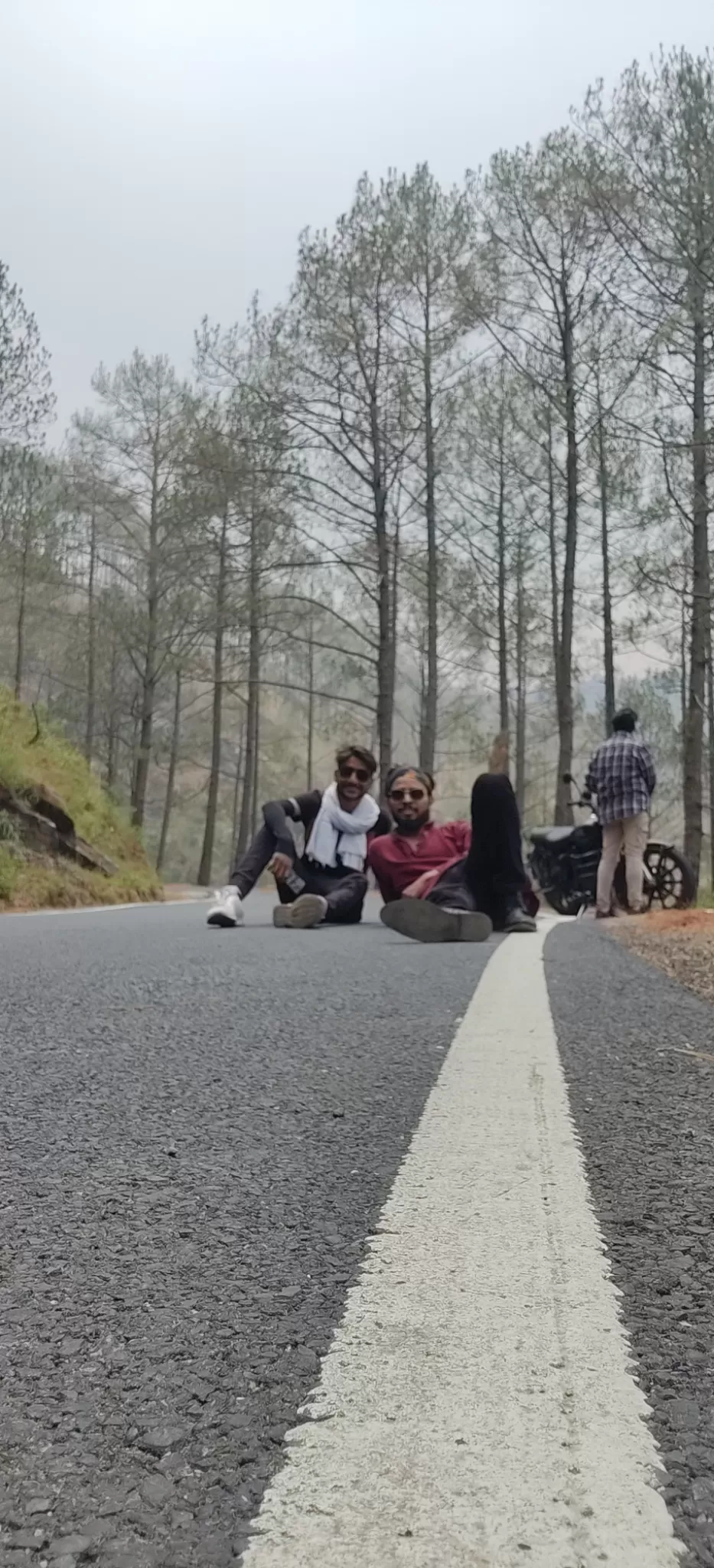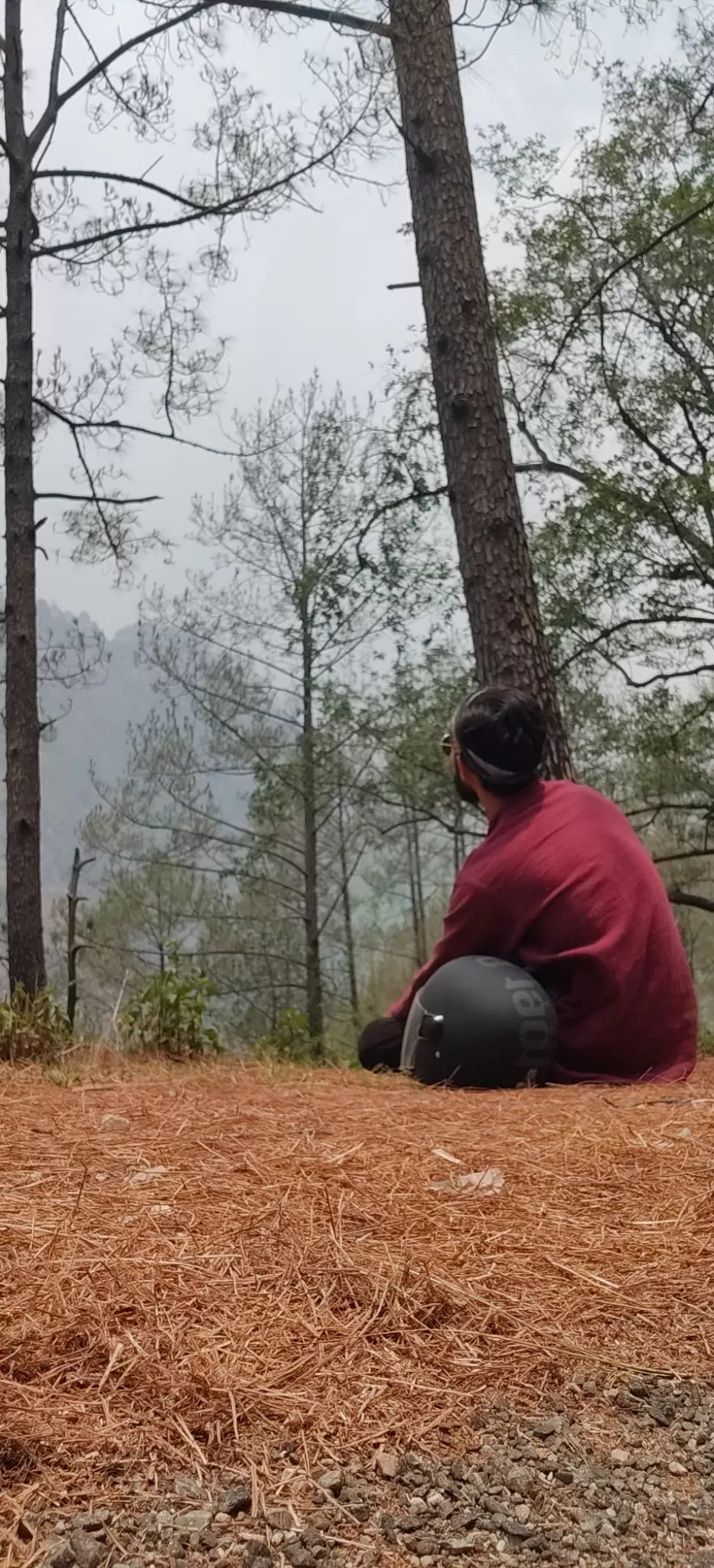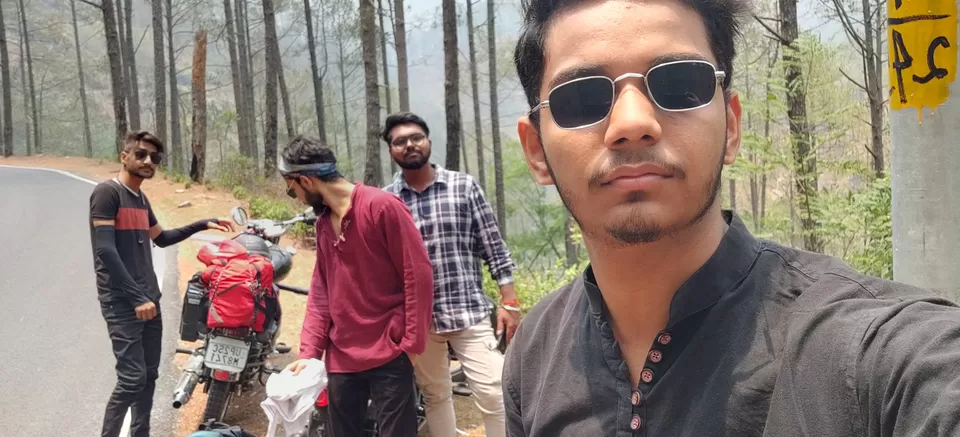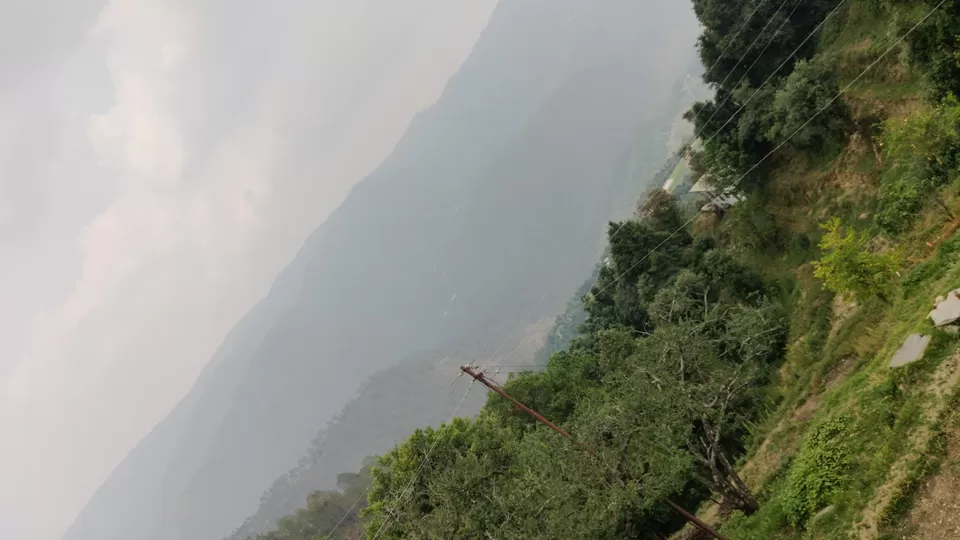 so we were just 30 km. Back from our next destination and it was already 2 o'clock .
So we decided that our next stop will be the destination. No more short breaks now.
But we couldn't stay on our words...
Because just 4 km. Back rain started and it was damn heavy rain to ride a single meter.
So we saw a petrol pump and waited to stop rain.
After almost 30-40 min. Wait we again started ride.
And the when we took our last 3 minutes.
It was amazing view single road in the middle of jungle on its right hand and dark hills in left with some fogg and wet roads.
After heavy rain temprature was down suddenly and we need to wear some warm clothes as we planned to packed some.
At last at 4 o'clock we reached our final destination JAGESHWAR DHAM it's a very amazing, spritual and meditative place....and because of rain it looks more amazing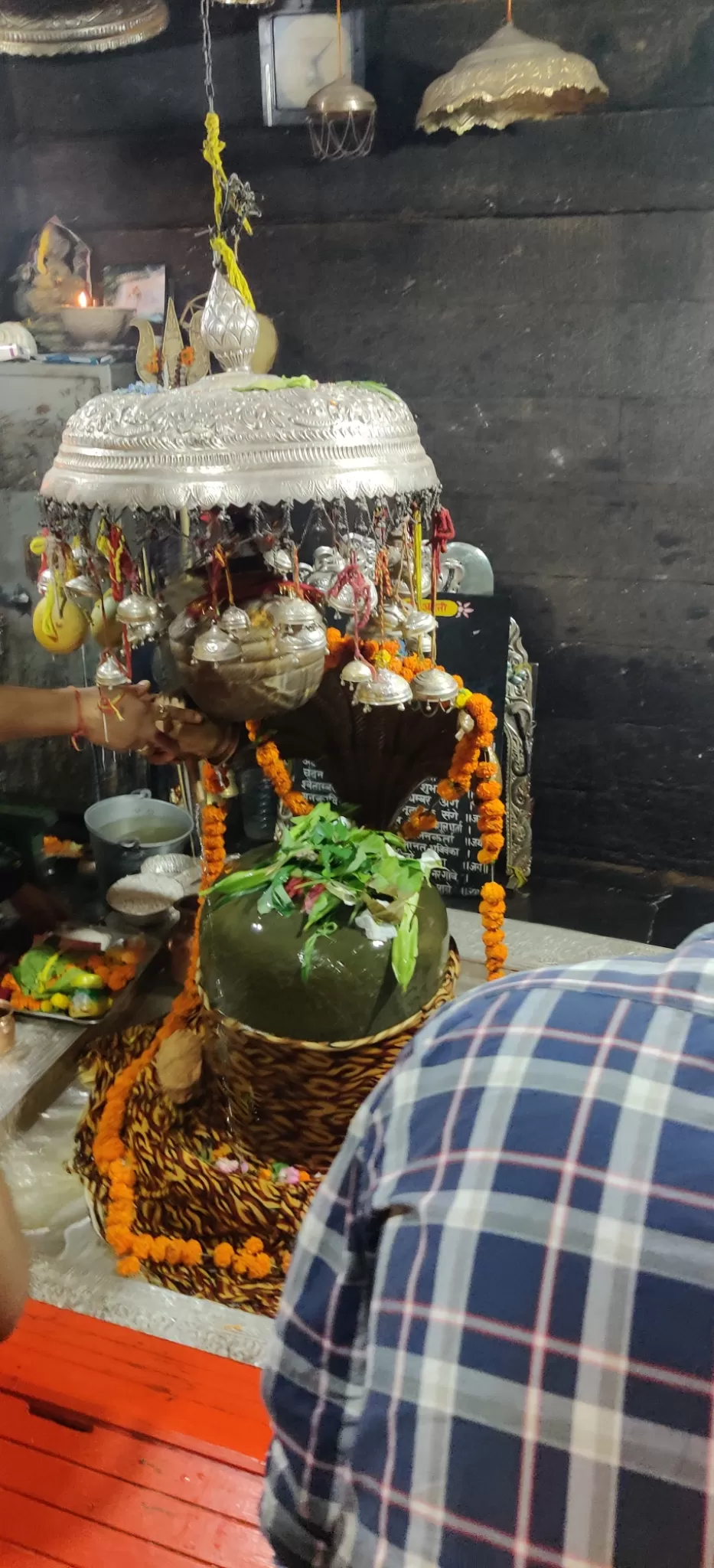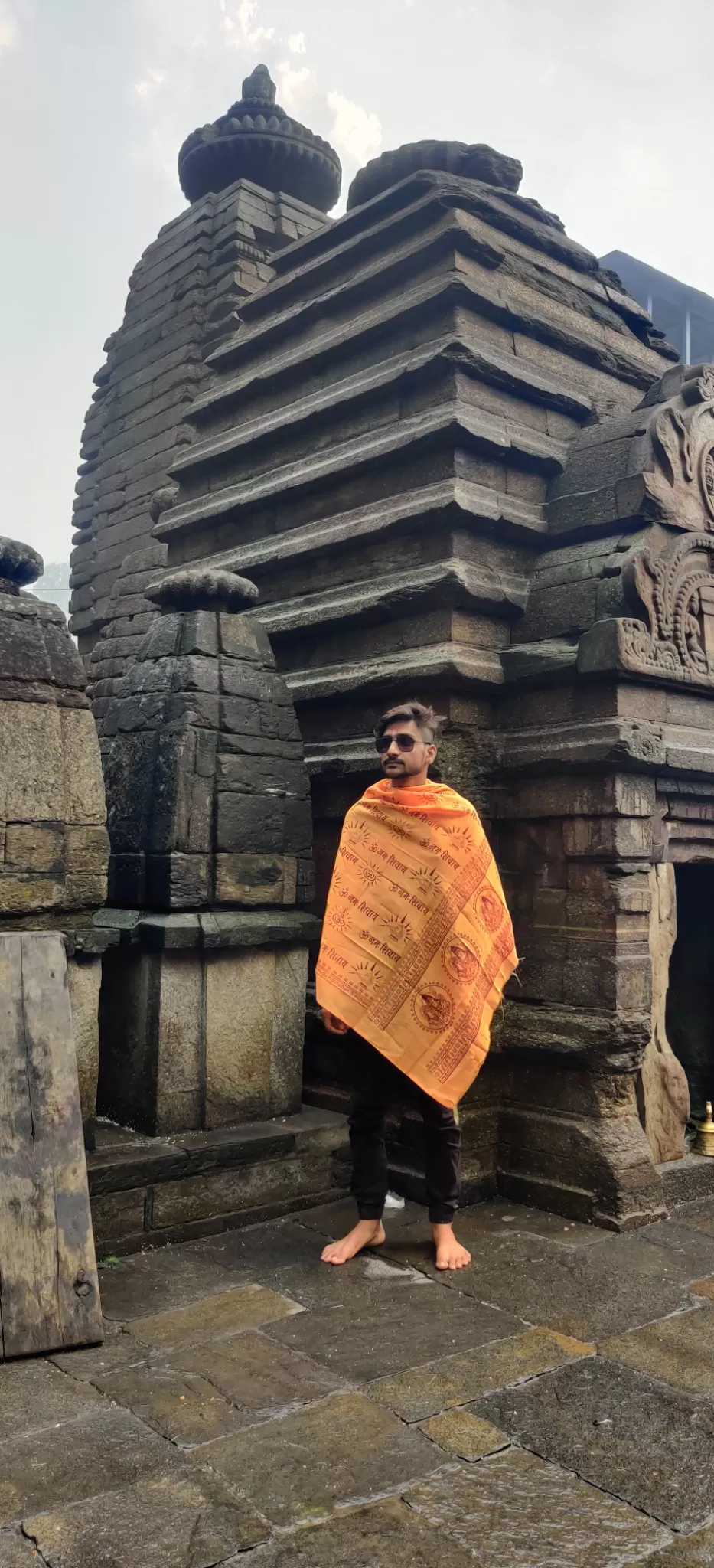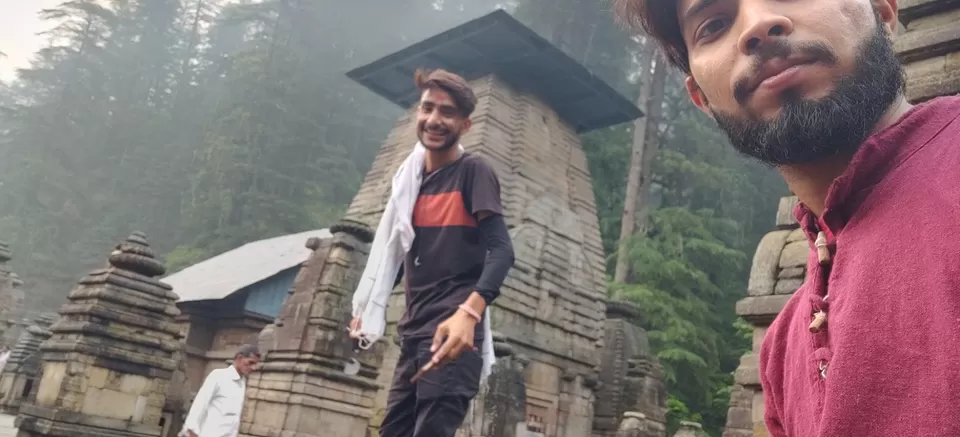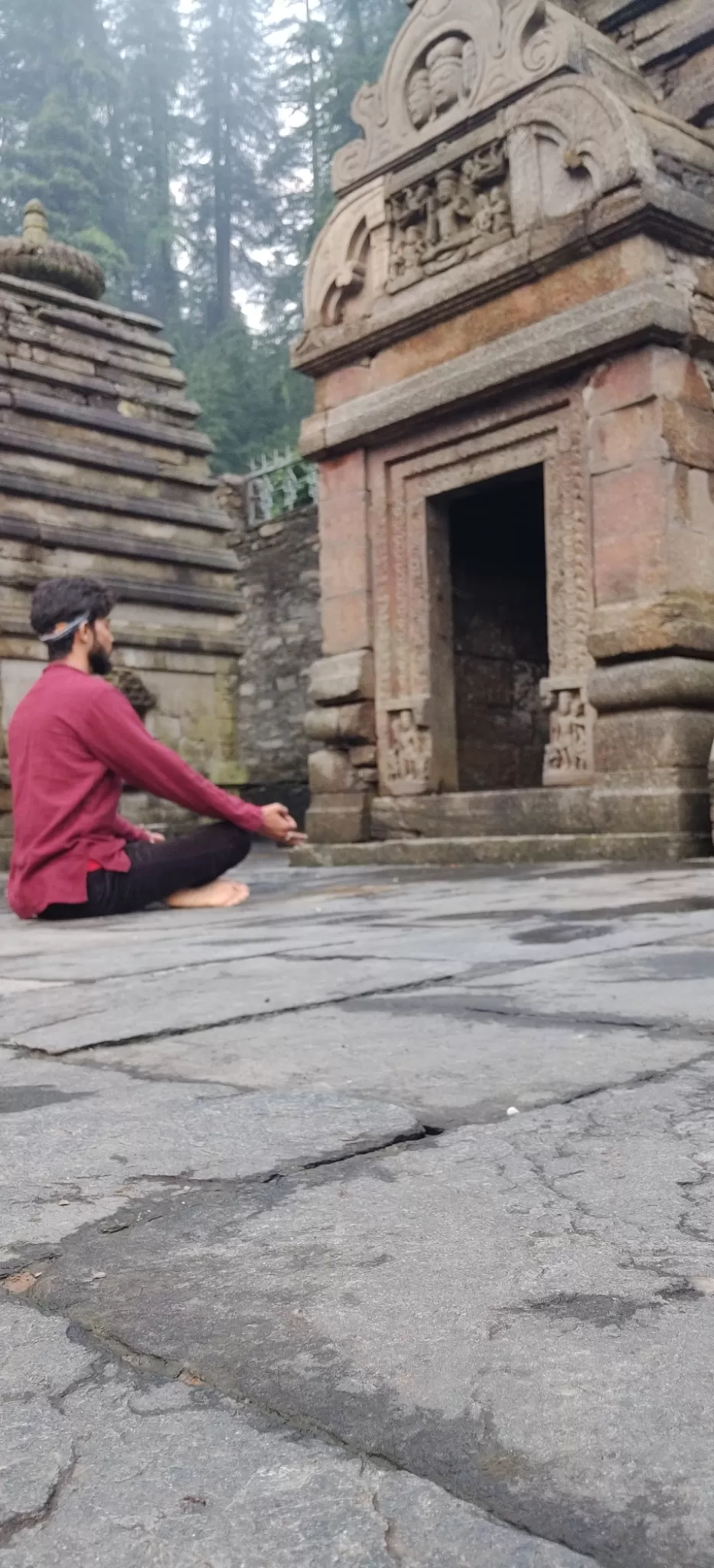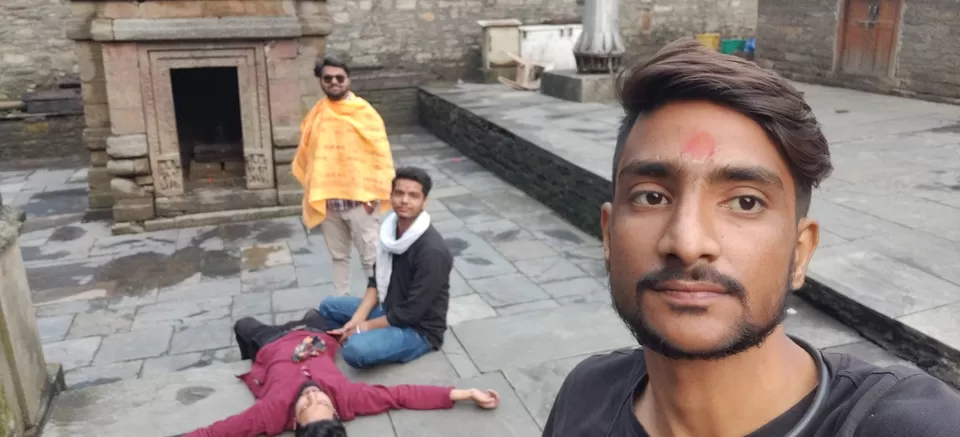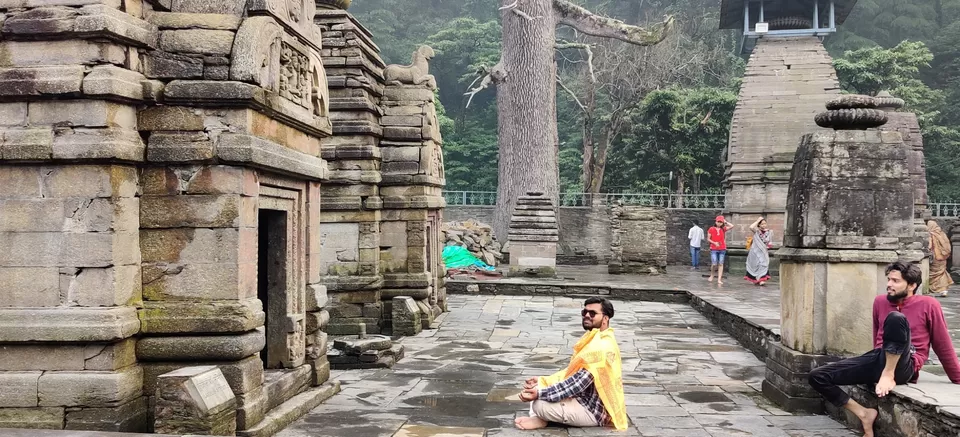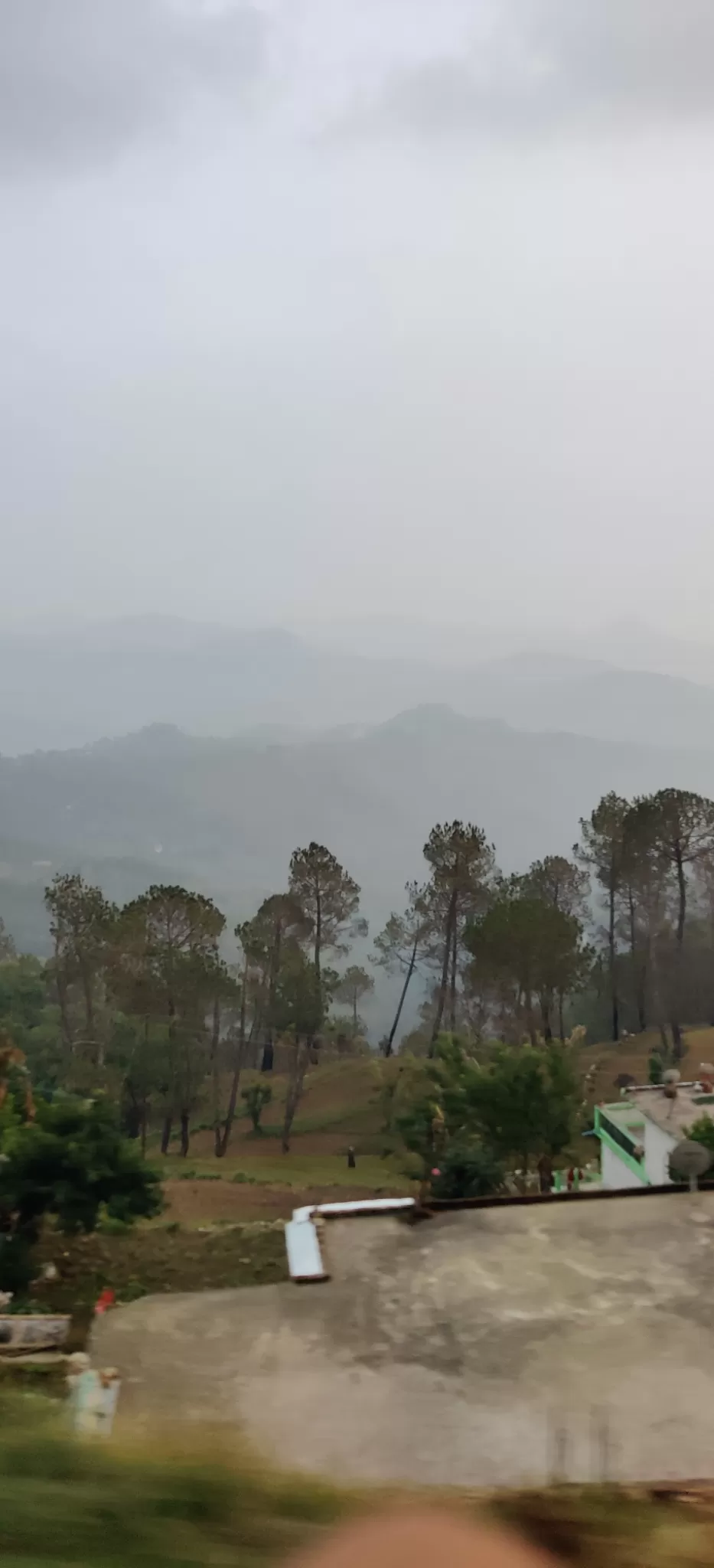 we stayed there for 2 hours. Have some prashad and did some rituals ( puja) and some dhyaan( meditation)
After that only one expression I had was....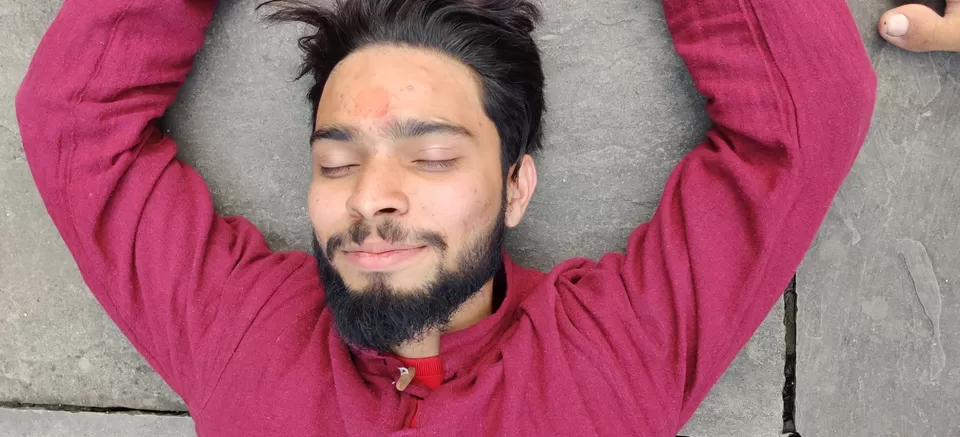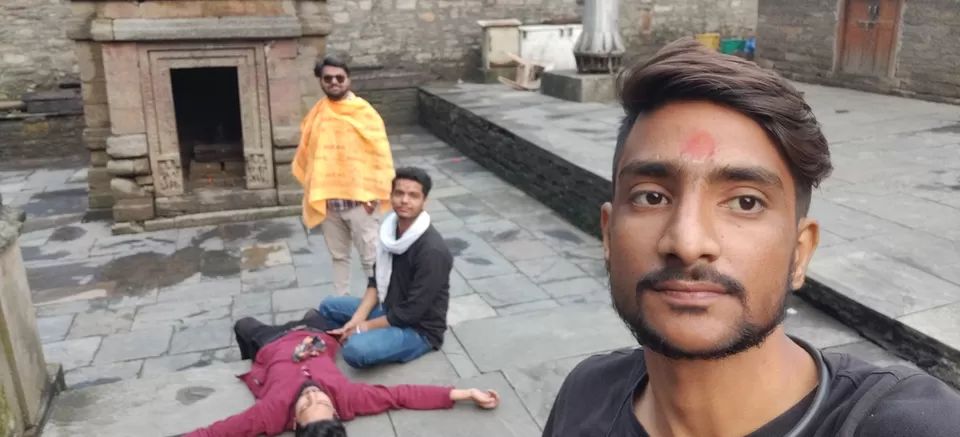 inner peace, calm, as happy as cry.
So we had some aaloo ka paratha and some tea. And we started to ride as long as we do to reach our next destination and also we know we can't ride in the night because of some news of landslide on way and there are some wild animals came out in the night.....
So at 6 we left from JAGESHWAR DHAM and reached almora at 8 o'clock.
We asked some locals to how difficult to ride in night or how far is next village or place to stay night...
They suggest to not ride from there at night because next village is 3 hours far from almora and roads are full of dangers in night.
So we decided to stay there and we rent a room there.
There was a guest house named " Badreshwar Guest House" we get our room in just 1200 bucks with 2 double beds in a single room.
And it was clean so we decided to stay here because it was cheap too.
We had dinner at nearest place name Apni Rasoi.
A 50+ aunty was cooking food and there were only 3 more people except us. Food taste and food quality both were just like home .
And at 11 we spent because we had to leave almora early in the morning.
At 6 we all were woke up and had shower. Till 7:30 we all were ready and had some tea & biscuits. And at 8 o'clock we left from almora.
After 10 km. Bike's brake was too hot that it was almost fail and there was some issue with chain in a bike.
We needed to take a break but at a midway....
There was nothing just a peak of mountain...
After half an hour when breaks started working again. We started and looking for a village or mechanic to deal with chain issue.
After 20km. There was village named " GARAM PAANI" we found a mechanic there. And 50 meter. Ahead we took our breakfast and started ride again. Because it was still a long ride .
From Garam paani it was 12 km. Ride to our next destination named KAINCHI DHAM.
We stayed 15 min. At KAINCHI DHAM and started again.
At 12 o'clock we reached NAINITAL and went to NAINA DEVI TEMPLE.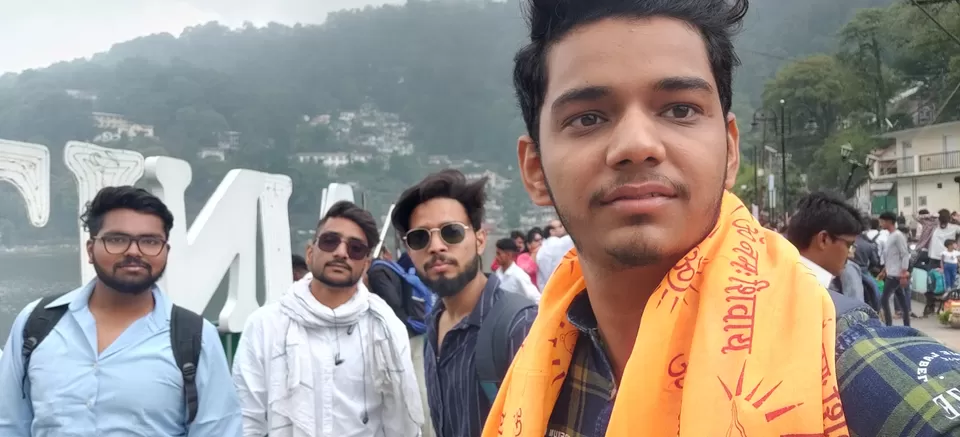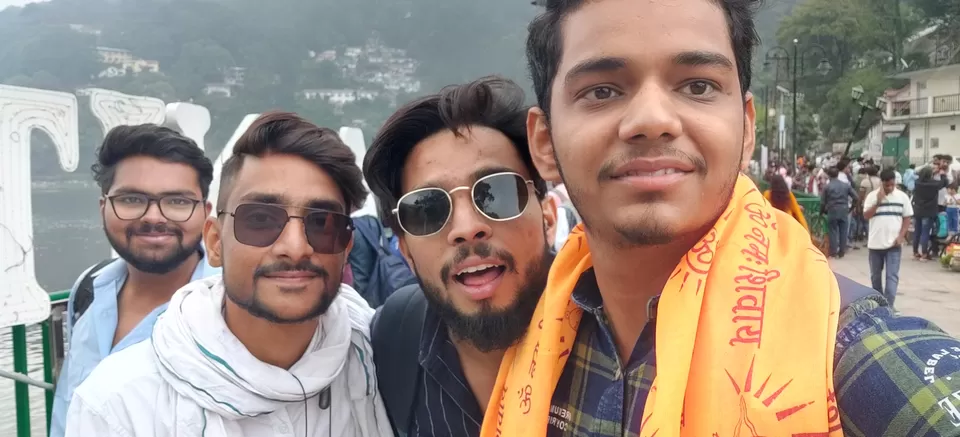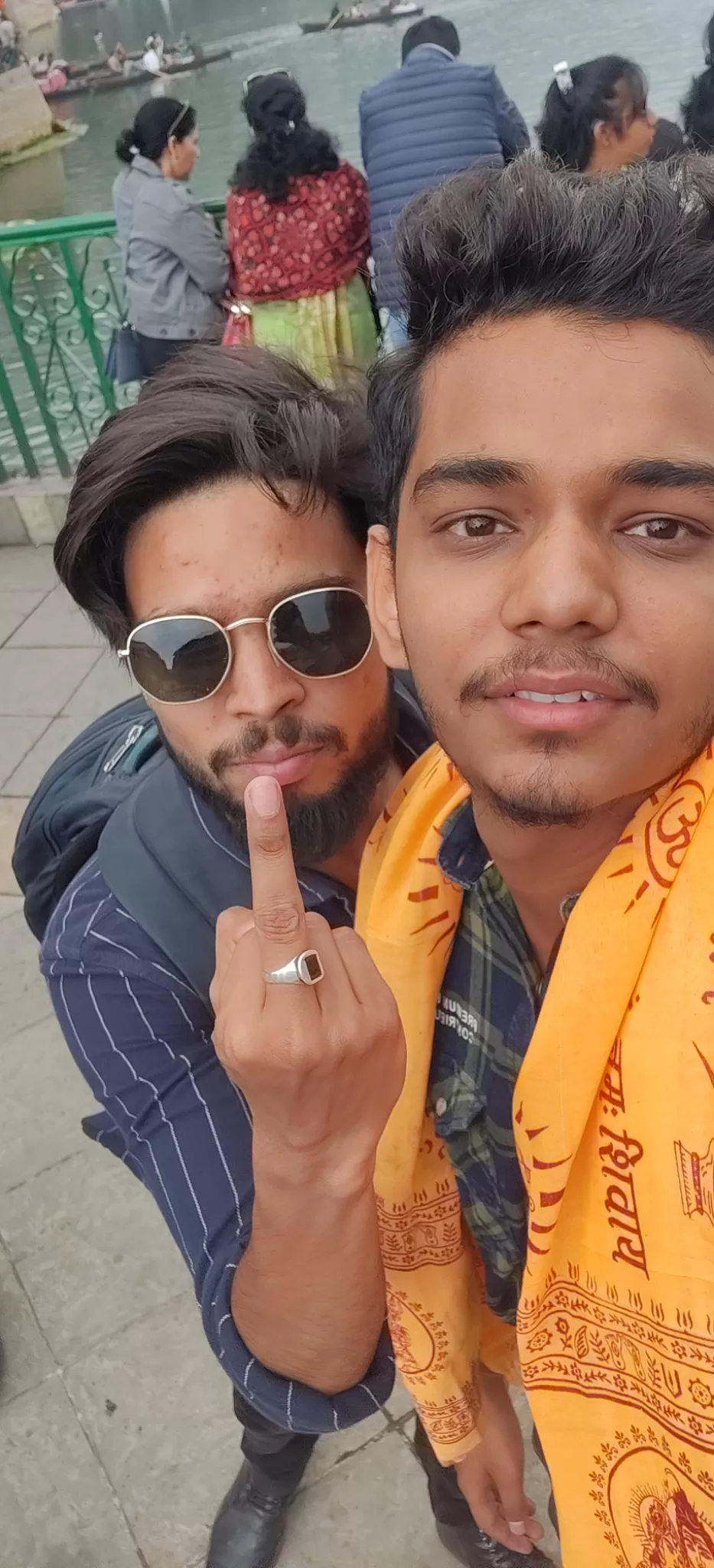 but it was too crowded on the weekend so we decided to leave from here asap...
And we left from there.
After riding 1 hour. There was a village man sitting on the edge of the mountain and selling Corn Cob (bhutta).
We had bhutta in lunch and started again to ride back to home .
We had to ride 127 kms. To home.
And at 7 we finished our 500 km. Rides in 2 days.
And we covered Haldwani, Bhimtal, Jageshwar Dham, Garam Paani, Ghanachuli, Nainital & Almora.
The great thing was we spent 7000 and something rs. In 2 days with Gas , staying and food.
It was 1700 per head.
So it was second ride.
Will update with another ride soon.