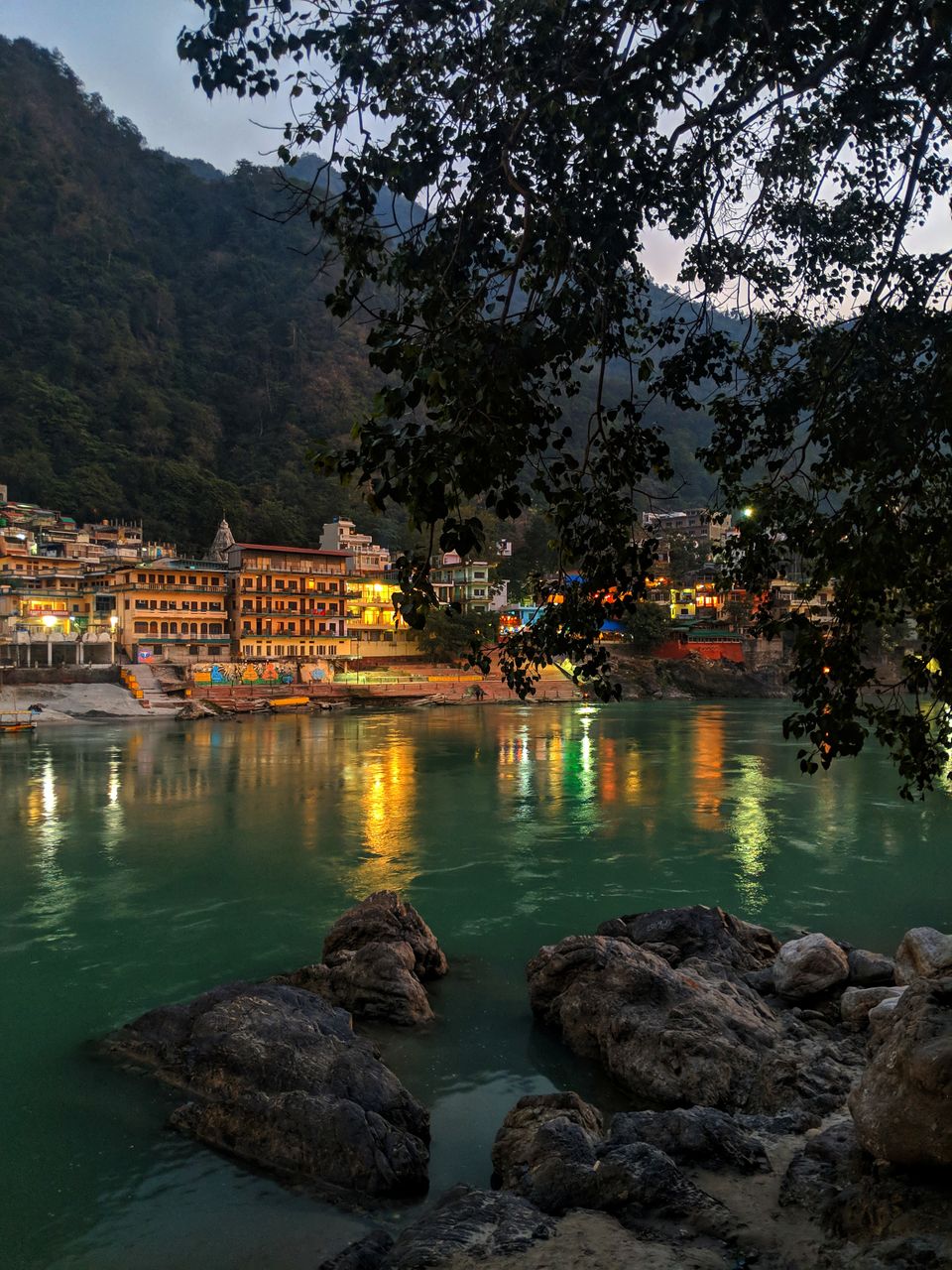 You'll be able to relate to this feeling if you've ever started a journey without a goal or an outcome in hindsight. Be it a career choice, a work project, first hand of poker, your last relationship or a trip. No particular reason why I chose Rishikesh for my first solo, apart from the sheer convenience of it. 280 kms, 7 hours from Delhi by bus and 2 hours Gurgaon to Delhi intercity. December day temperatures at 10 degrees C. Economical hostel Skyard, dorm nights <300 Rupees, conveniently placed at a market neighbourhood and has a view. Winter wears, check, munchies, check, budget, shallow pockets.
UPSRTC bus dropped me off at ISBT stand at the break of dawn and I took a shared tuktuk to Laxman Jhula, 4 kms ride. To get to Skyard, I had to cross the Jhula to the other end on foot. Not another human soul on it, some cows were early risers though.
My stay in Rishikesh was for 3 nights, easygoing, unwinding, at my own tortoise pace. Day 1 was spent in gelling with the hostel staff and fellow travellers. Warmest bunch of people ever.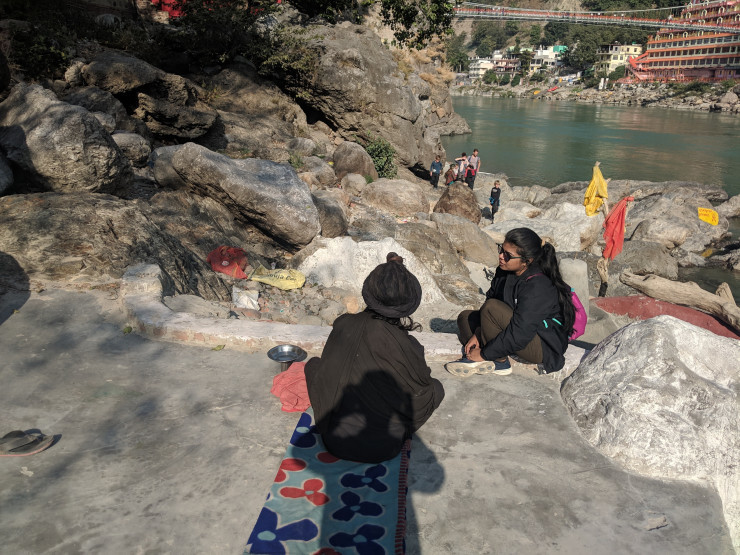 Day 2 began with a jamming session with my dorm guys all the way from Jersey, Brazil and Dehradun and some heartwarming breakfast by Mohan, the chef at Skyard. With each passing moment there I realised how hostels turn out to be families for a huge tribe of travellers. Mine took care of me like I was at home. To soak up some afternoon sun in the cold I headed to the Ganga banks. At one of the banks found a babaji pretty much lost in his own wide world and engaged in parley only to come out of it 3 hours later! He spoke about "his" history of Devbhoomi, how the clan of Babas have self sufficed through thick and thin and summers and storms and that thinking too much ends you faster. Ended the day with some jams again, warm cups of hot chocolates and company to cherish.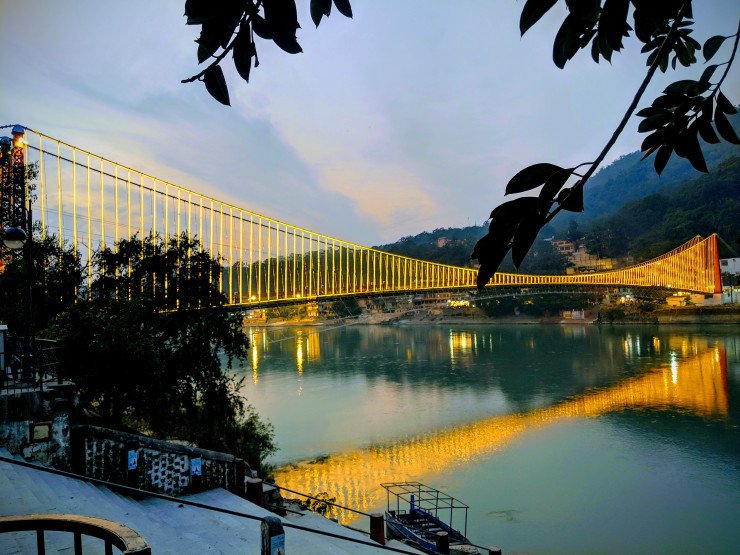 Day 3 was about long walks. Laxman Jhula to Ram Jhula to Beatles Ashram and 4 hours spent in the Ashram exploring its nook and crannies. What delectable pieces of arts in there! Every wall that has a touch of paint on it is click-worthy and the walls without paint build mansions on its own. Evening Ganga Aarti was a must to do when in Rishikesh and Parmarth Niketan was the place to go. Reached there at 6, right on time and witnessed the holy ceremony from a distance. Once the Jhulas got lit in yellow on sundown, I took the 3 km walk by the Ganges back to my hostel while relishing some lip-smacking street food with the ceremonial bells purified the air with the dings. I slept well.
I had a bus to catch at the end of Day 4 and could only squeeze in 1 last stop in the day, and headed towards Neergarh waterfalls. 3 km uphill from Laxman Jhula, the walk was peaceful and quiet and I found a spot to stop at with only the sound of the flowing river. The fall was filled with tourists as I reached and my phone died on me(I had smartly kept my power bank on charge for the night journey). I decided on heading back sooner than planned for this self-inflicted tragedy and hitchhiked with a few folks on scooters. On my way back I hit the famous Raju ka nan khatai shop for the indisputably best butter cookies ever, 50 Rupees for 250 grams! Loot!
That marked the end of a short and crisp trip of tranquility and the beginning of my extensive travel spree. Rishikesh is always going to hold a special place in my heart, it was my first. The walks I took alongside Ganga, with pure breeze brushing aside all unwanted thoughts and emotions, helped me muster all the courage to ditch job hunting and take to the roads. And I find myself happier.