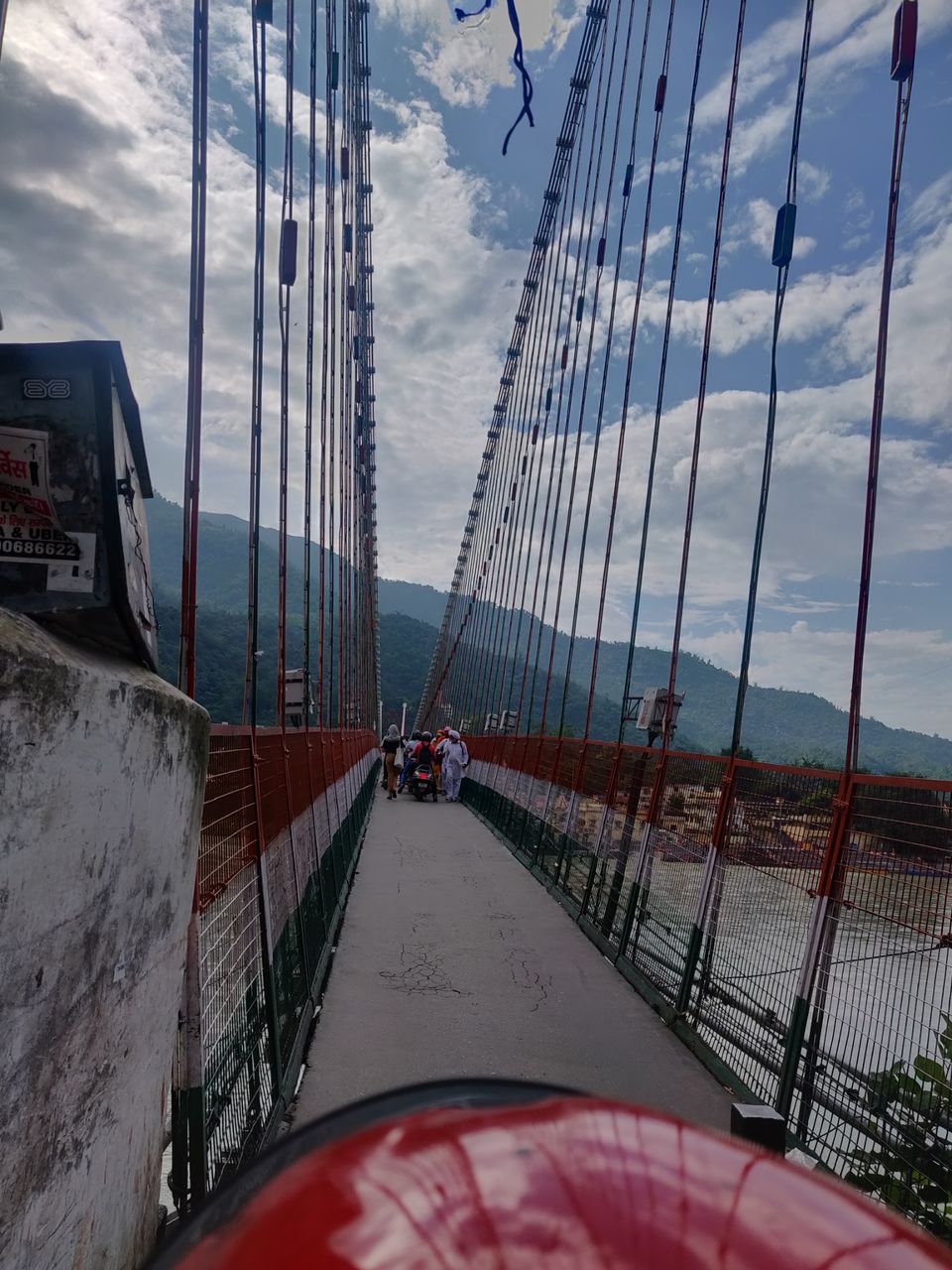 *Breakfast*
Though we had planned to watch the sunrise at a beach, our plans were altered by the pouring skies. Ultimately, we started our day at 9 with breakfast at the Oasis Restaurant and German bakery. The food and the view both were amazing!
*Neergarh Falls*
We then decided to visit the Neergarh Falls which was an uphill, pretty drive. Surrounded by the hills, these waterfalls are popular amongst the tourists and therefore, would be better if visited early in the morning. After a little splish-splash, we decided to go back to the city.
*ATM crisis*
On our way back to the city, we realised that we were low on cash and finding an ATM was the topmost item on our priority list. To our surprise, we found out that ATMs were not running 24x7 in Rishikesh and the day being Sunday 2-3 of them were closed while the rest had no cash flow. After roaming around from Laxman Jhula to Ram Jhula in search of an ATM, we ended up wasting 2-3 hours of our day.
TIP – Carry ample cash. You cannot depend on Paytm and Google pay at Rishikesh.
*Lunch*
For lunch, we planned to devour at Chotiwala. There are many in this place, but we with help from the locals we found the 'original' one where the 'old staff' works, near Ram Jhula. The choti wala man sitting outside seems an interesting attraction, especially by the judgmental/bemused looks he feigns when you go closer to him to get a picture with him. The food is time tested, homely and delicious!
*Dubki-time*
Funnily, after our lunch, we decided to take the plunge and proceed with the planned dubki in the ganga. The ghats dedicated for bathing are separate from the ones where bathing is prohibited and the formed have changing rooms. However, as everywhere else, we Indians have a habit if defying the rules and norms, and hence, you can spot people near the non-bathing ghats as well.
*Pumpernickel Germany Bakery*
We stopped at this bakery partly because we wanted to cross 'German bakery' off our list and also due to the view this place offers at the sunset. We ordered a cheesecake, which wasn't really great but the view was so serene two chatterboxes (we, duh!), sat quiet and gazed at the setting sun with wonder and a plethora of thoughts in your mind.
*Ganga View Cafe*
After roaming around the place on foot for a while and a little bit of shopping, we went to this café at the fag end of the jhula, which was recommended by our Hostel staff and it was beautiful! The place had a very different vibe to it. We were right in time for the Arti at a nearby ghat, which we could see sitting in the café near the window. For music, they play Himalayan chants and the place makes you feel so positive and sorted in your head and the food was amazing! The cheese pasta was 'Big Chill'- level finger-licking! This one is definitely not to be missed in our list.
*Champi*
After two extremely fun, but activity-filled days (and account of being on the verge of the ripe age of 30), I ended up having a splitting headache, which refused to leave me in peace for hours. While walking our way back to the Hostel, we spotted a unisex salon, right opposite to the hostel and I could not stop myself from getting a champi. I don't remember the name of the place but it right adjacent to the SBI at Tapovan and if you are a fan of champis, you can give this one a shot!
*Adios Rishikesh!*
After a good champi, we chilled for a while at the Hostel and then headed to the Bus Stop to catch our 11 PM sleeper AC bus near the Humkund Sahab Gurudwara.
And thus, this fun and memorable trip (with a lot of hogging) to Rishikesh, with my bae came to an end.
With the peaceful and vibrant weekend, the Monday blues did not really seem blue! 😊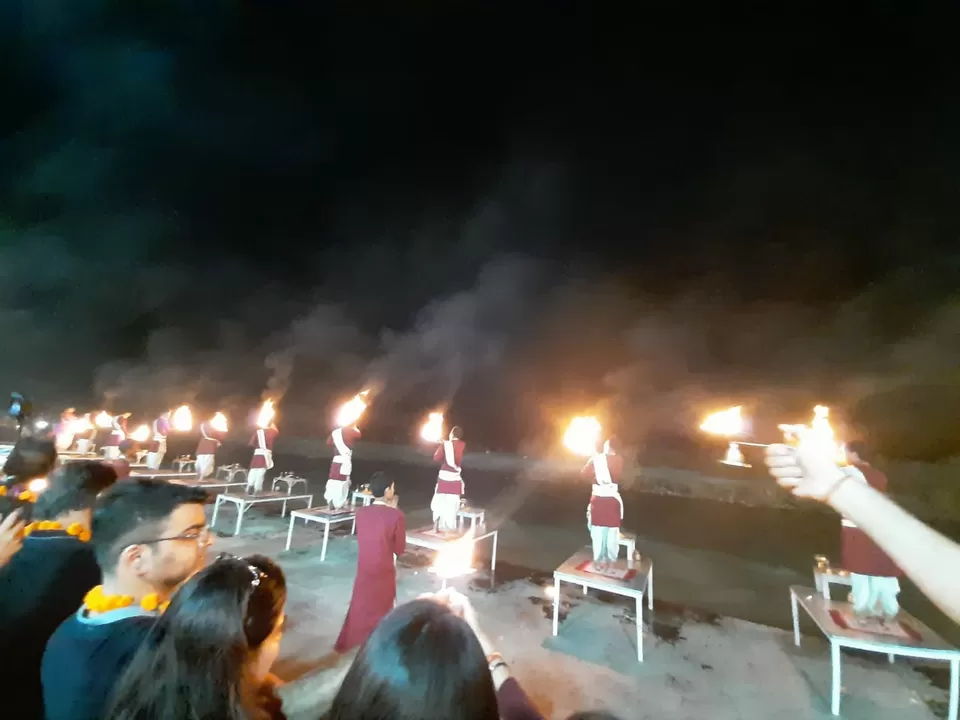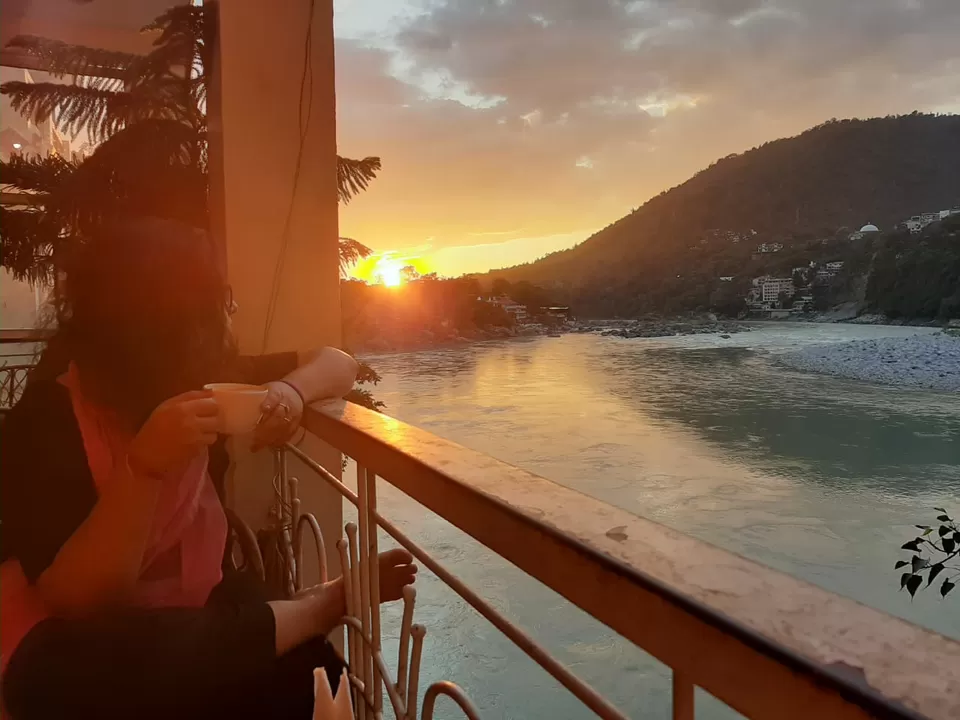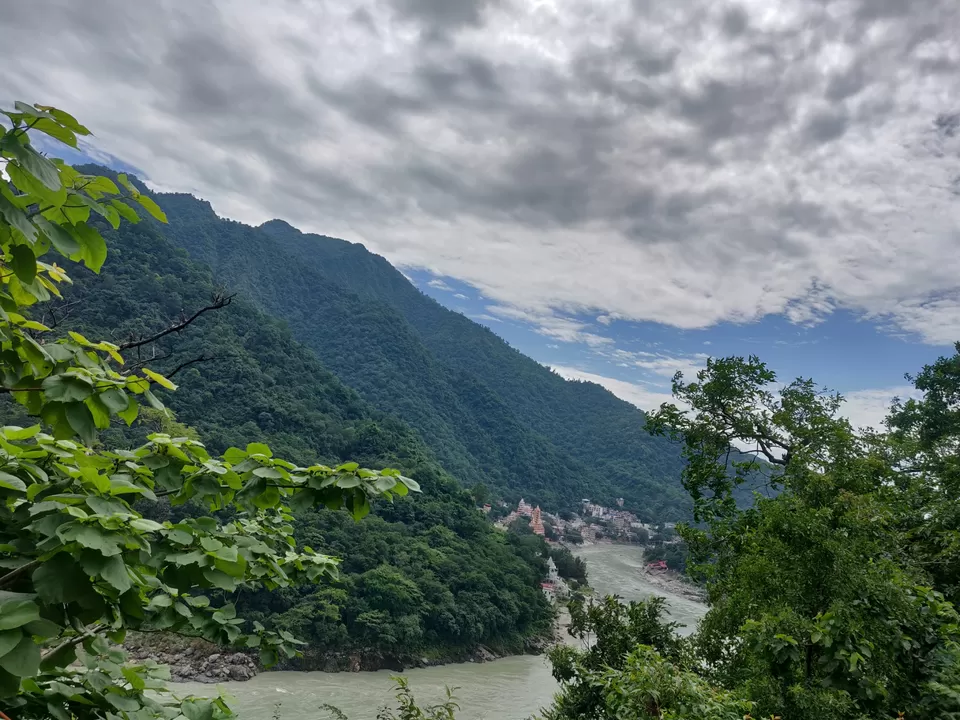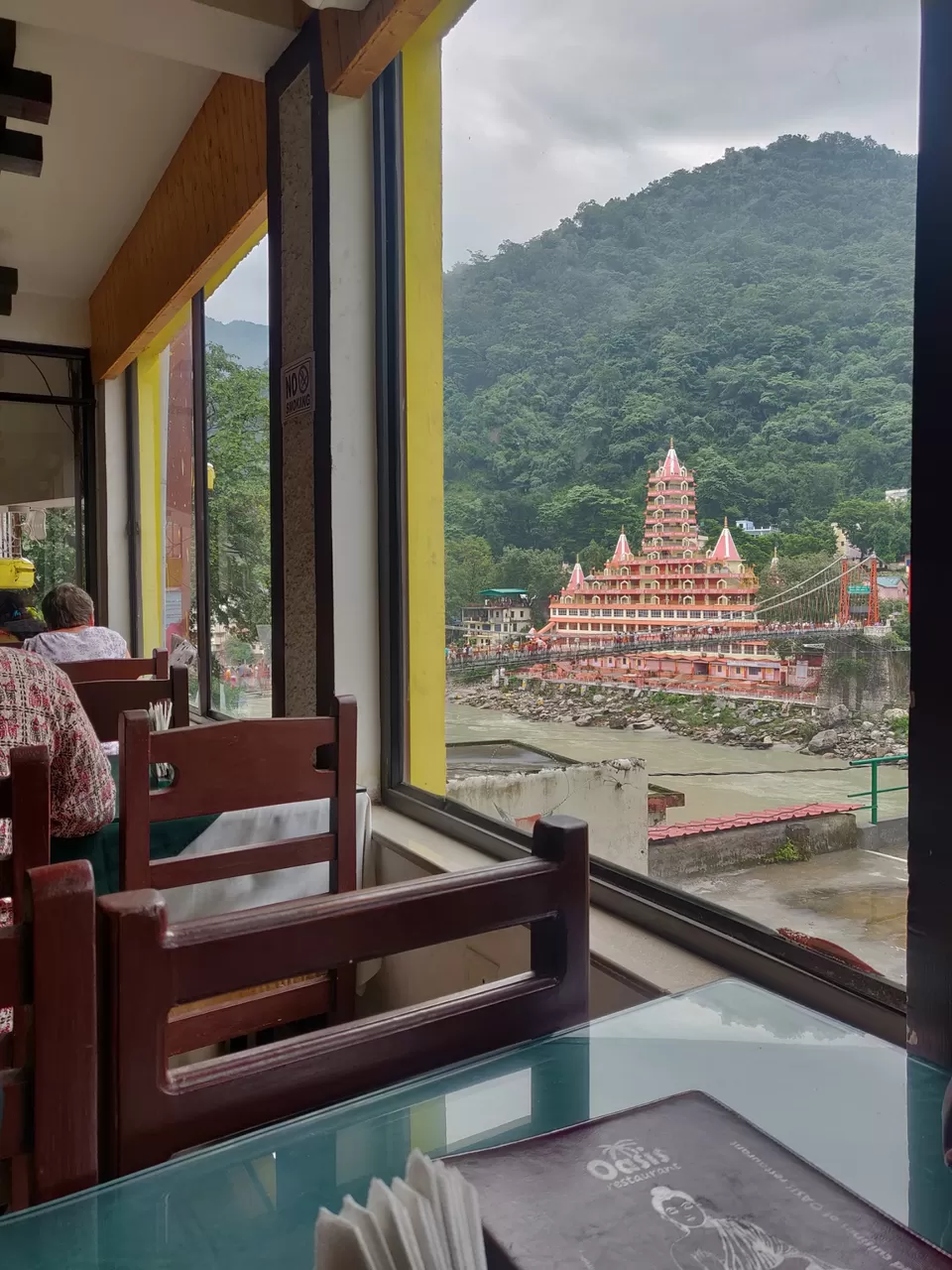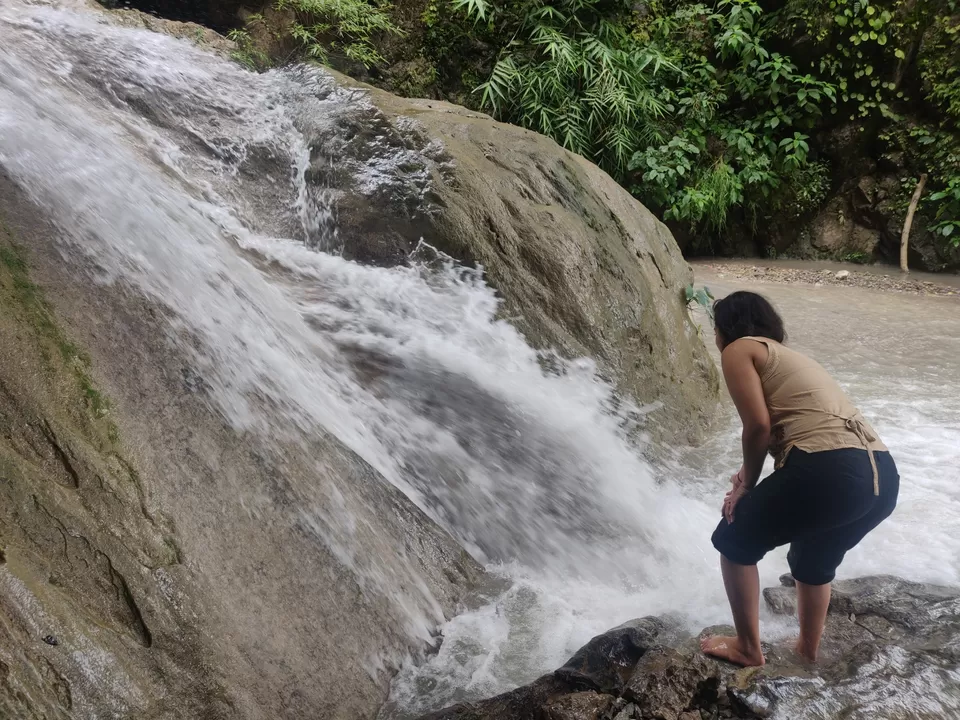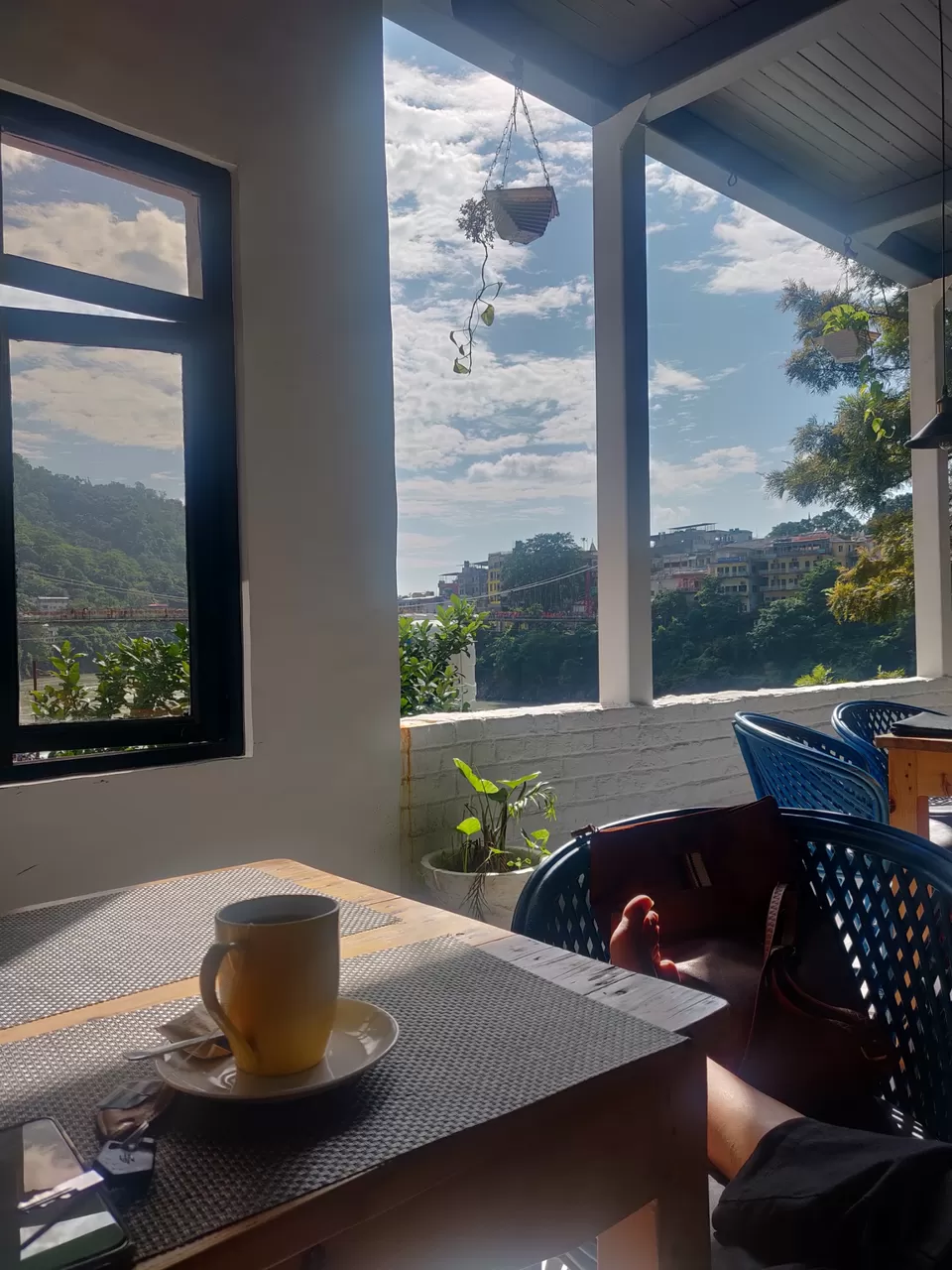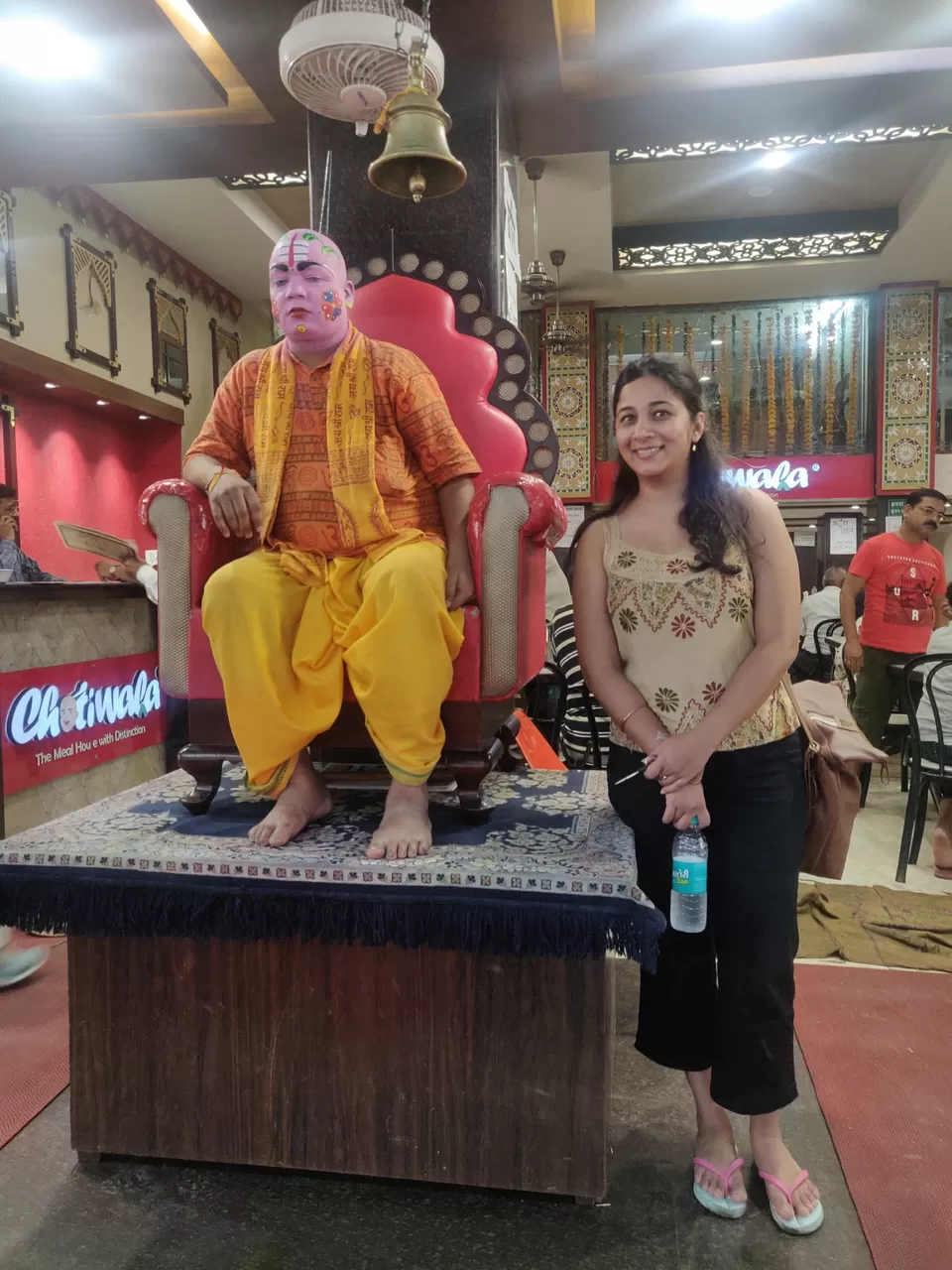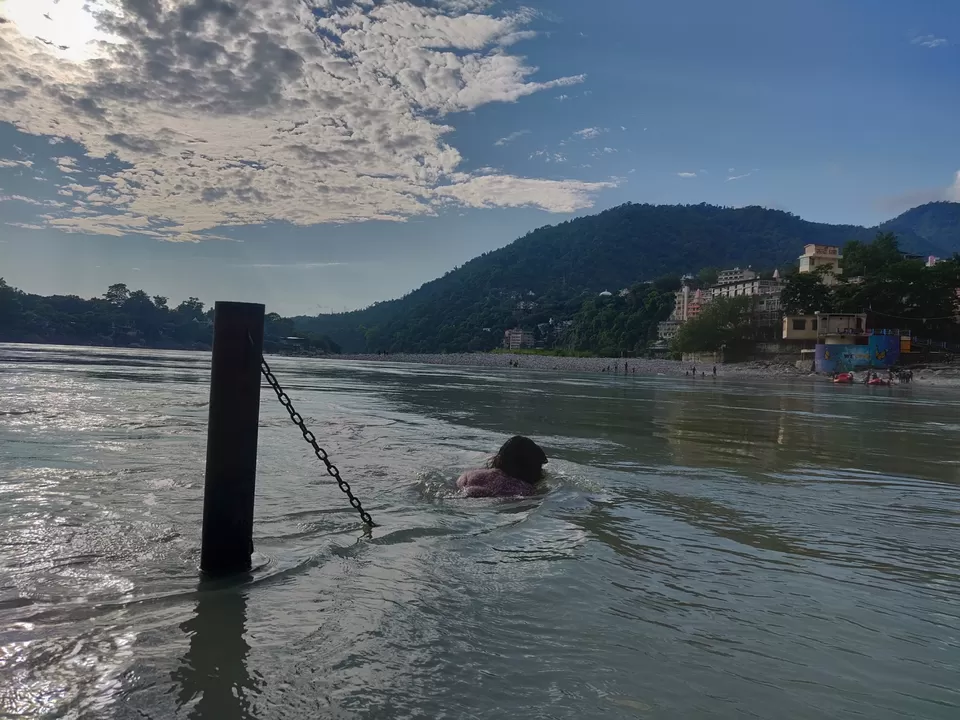 *Delhi to Rishikesh + Accommodation*
We left from Delhi for Rishikesh at 11 PM by an AC bus booked on RedBus and reached Rishikesh at 6 AM in the morning. The Bus dropped us off at the bus stop and we took a tempo/Vikram to Blue Jay Hostel at Tapovan, where we were going to stay for a night. The Hostel was Rs. 200/4 km away from the bus stop and close to a local market and Laxman Jhula.
We reached the Hotel at around 6:30 and requested for an early check-in. However, understandably, being a weekend and with a rush of incoming tourists, we could not be given a room, but were accommodated in the common room with a super fancy vibe, an attached washroom, an egg swing, a foosball table, TV, books etc. The Hostel has dorm rooms and private rooms, is spick and span and has a chill vibe. There's a café on the top floor of the building which also as a nice hill view to offer. The Hostel staff is accommodative, super helpful and good to strike up a conversation with.
Pleased with the warm welcome and willingness to accommodate us by the Hostel staff, we hung out for a while in the common area, changed (and even took a nap on the couch!) and started off our day.
*Hiring a scooty*
Since we were going to go around the city for a duration of two days, we decided to hire a two-wheeler. After talking to locals and a few vehicle hiring places (which are plenty in number), we ended up striking a deal with Lucky Tours and Travels at Tapovan at Rs. 800 for two days. My friend (who was our driver for the weekend) got her Aadhar card and a nominal security amount deposited and we were given a brand new vehicle with all papers in place (since we definitely did not want to fall prey to the higher fines under the new MV Act).
*Café Hopping – I*
Since both of us were starving, we decided to have breakfast at the Madras Café, but were disappointed by the food (the north Indian Idli, to say the least) and moved ahead to a small hidden place called "Tip Top Café". The café had a small seating space but an amazing view of the Ganges. We ended up ordering chai and aloo paratha, which was yum! After chilling for a while, we moved ahead but my coffee loving friend was not satisfied with the chai which led to us stopping at Honey Hut outlet. This was one outlet of a chain of cafés known for using honey instead of sugar. I had been to their outlet in Nainital as well and found it interesting.

*Parmarth Niketan and Geeta Bhawan*
Our next stop was Geeta Bhawan. This place was an ashram/temple/old-age home of sorts with a garden and lines from Ramayan scripted across walls. We parked our scooty here and walked ahead to Parmarth Niketan, the largest Ashram in Rishikesh. We visited the temple inside sat and soaked in the serenity of the place and decided to move on.
*Beatles Ashram*
Our next stop was the Beatles Ashram, which we had only heard of. Funnily, both of us were not a Beatles fan but were excited about this place anyway. This Ashram is a part of the Rajaji Tiger Reserve and the entrance to the Ashram does not let you imagine what lies inside. In this Ashram resided Mahesh Yogi, who had founded the Transcendental Meditation technique. Formerly known as "chaurasi (84) kutiya", this place was later visited by the Beatles in 1968 and hence, the name - "Beatles Ashram". The Ashram has a very unique vibe of serenity and mystery combined together. The walls have mindblowing graffiti painted and at the end of the long walk, right next to 84 kutiyas is an unexpectedly beautiful view of the ganga. Beatles fan or not – this place should not be missed for sure!
*Lunch*
Since we had been out since 7 am in the morning without checking-in, we decided to go back to the Hostel and rest for a while. Once our batteries (and our phones') were back up, we headed randomly to Welcome Krishna Café which had a cute floor sitting space with a very rustic feel. We shared a Garhwali thali which had the local – rai wali arbi, madue ki roti, gahad ki daal and jhingore ki kheer. Eating a good scrumptious lunch after hopping across several cafés for a decent breakfast felt amazing!
*Arti*
Though we still had time after our lunch, we decided to head to Triveni Ghat to get a good place to see the arti from. However, we were told that upon a very reasonable payment for Rs. 300 (on first come bases, I guess), you could get the arti done in your name. My friend registered us and we performed the pooja with the panjitji and the ceremonies right before the majestic arti. This arti takes place at the sunset and the view of 16 priests standing on a high platform performing the ganga arti in synch is view which can stir even an atheist. Immediately after the arti, a bhajan Sandhya starts at the same place and the spiritual bliss in the air makes it irresistible to dance to the tunes of Ram and Krishna, being played live by the bhajan mandali – old or young, rich or not, Indian or foreigners, - all bask together in the glory of faith.
*Dinner*
After the soul-stirring arti, we decided to head for an early dinner at the Little Buddha café near Laxman Jhula, after visiting the place last year and hearing so much about its brilliance. However, much to our disappointment, nothing about the place was brilliant but the view. It has an amazing Ganga view but is always crowded, largely by non-Indians and that is the only crowd that the café staff prefers. We waited for more than 40 minutes for our meal and a water bottle after which, we decided to go elsewhere and the waiters did not seem to mind! So, tip from our end would be to avoid this place.
We headed to this little café called the Ganga Beach Café which had a similar view (being on the same side of the river) but the food here was disappointing again.
After the dinner, we took a walk across the Laxman Jhula and headed back to our Hostel.
FYI – you can cross the Ram Jhula by a two-wheeler or on foot but no vehicular movement is allowed on the Laxman Jhula.