#SwipeRightToTravel
#BestOfTravel If you are looking to find a #WeekendGateaway from Bangalore during next coming long weekends, Hampi is the perfect place :)
https://www.youtube.com/embed/c4OG9s6NU_8?enablejsapi=1&autoplay=1
hi
It's around 380 KM from Bangalore and a valid reason to plan a road trip with your friends or family. In Fact, i would mention the fact that road trip from Hampi can be done from Goa or Hyderabad too. let me share the recent experience during Bangalore to Hampi road trip which gives you a pointer to help you plan better.
How to go: You can follow either NH44 + Bellary road or Nh150A+ NH48, the approximate time drive is around 7 hours. Tough the second option is shorter in distance but poor roads make it difficult to drive, especially the last 150 KM stretch as a lot of bad patches and some narrow deserted roads. I would suggest taking the first option even though its 30Km more but it takes the same time. It also has some of beautiful landscape on the way.,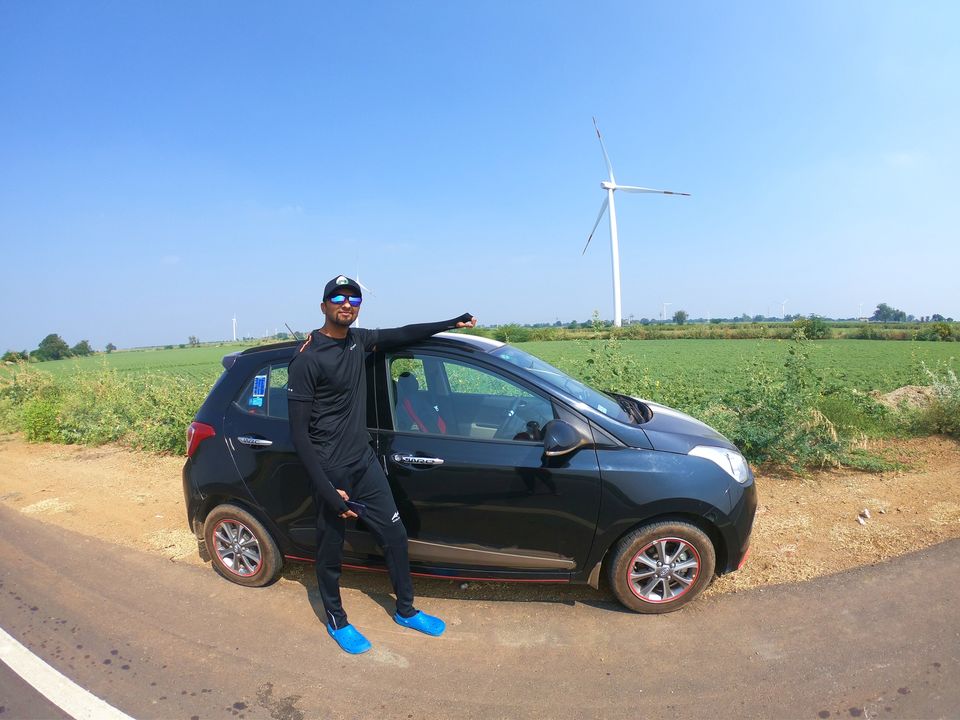 I would also suggest having a FASTAG for your 4-wheelers to avoid waiting time at the toll plazas, in case of motorbikes you will save around 150 Rs of Toll each side :)
Where to stay:
The most important part of any vacation is choosing the right place to stay. This time I made the right decision by choosing Royal Orchid Central Keerti at Hampi.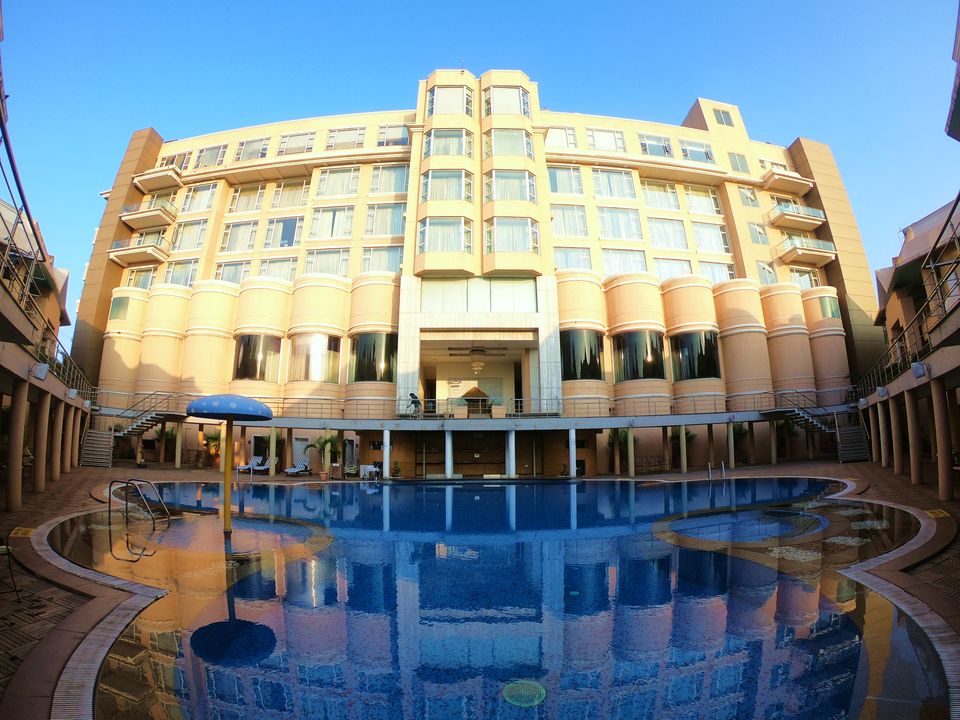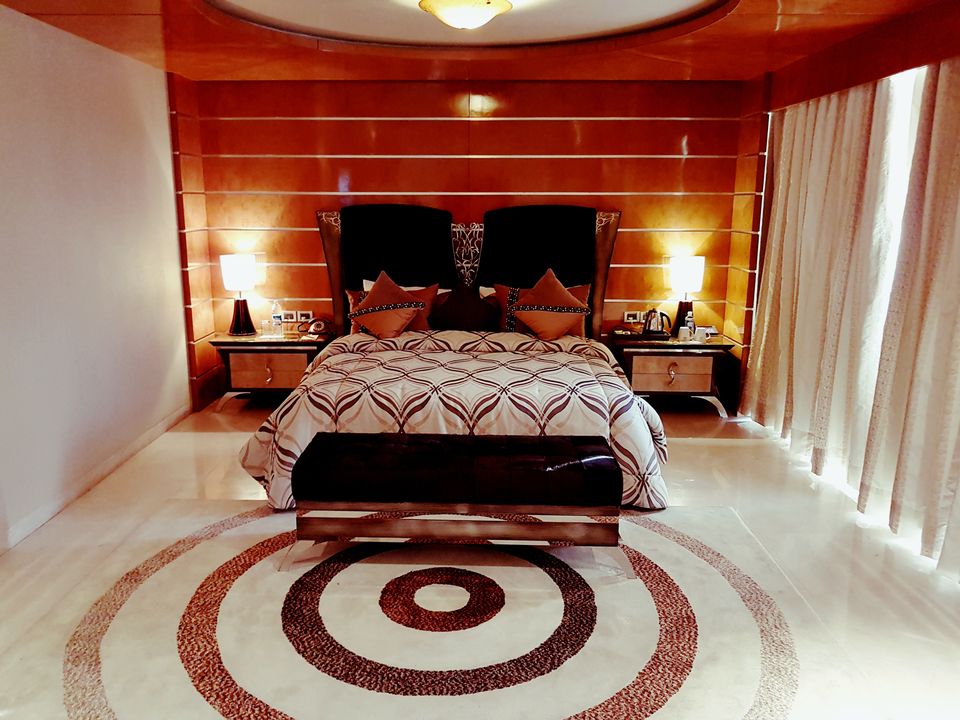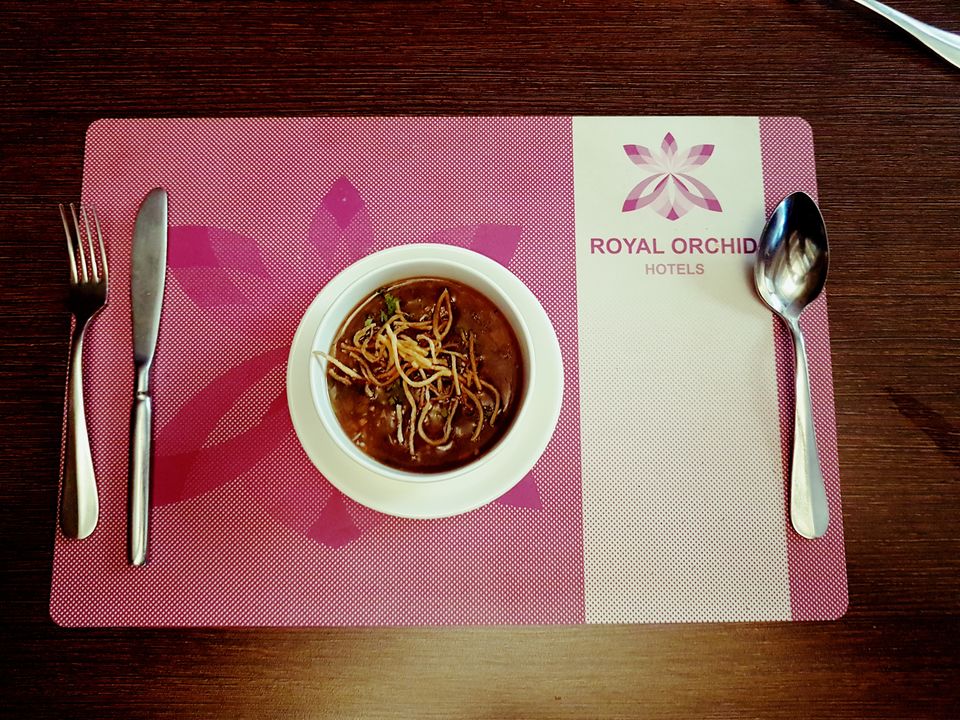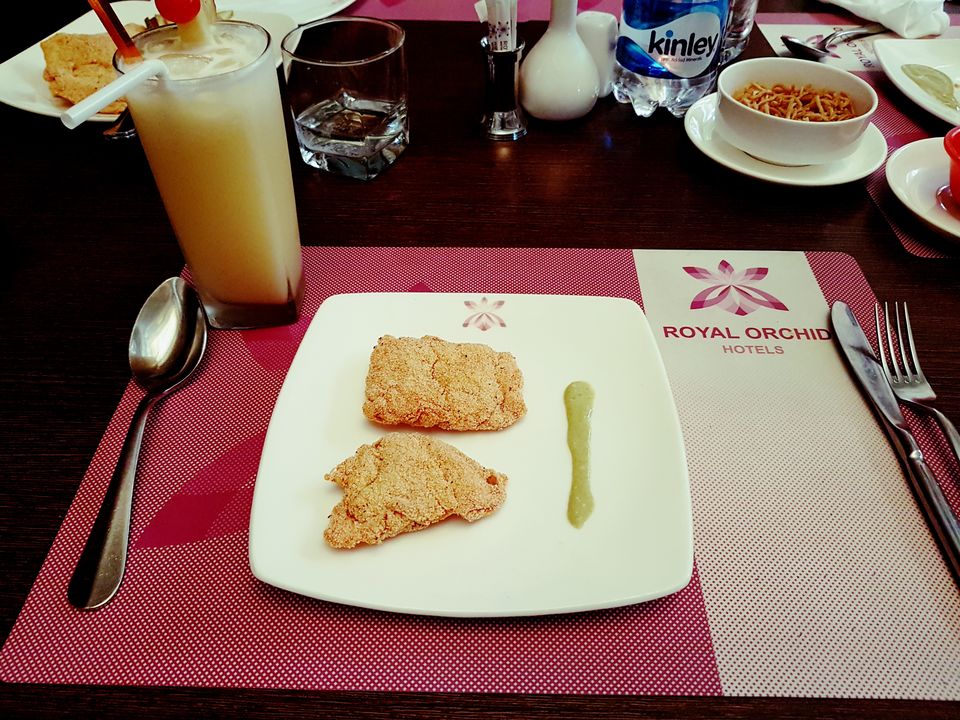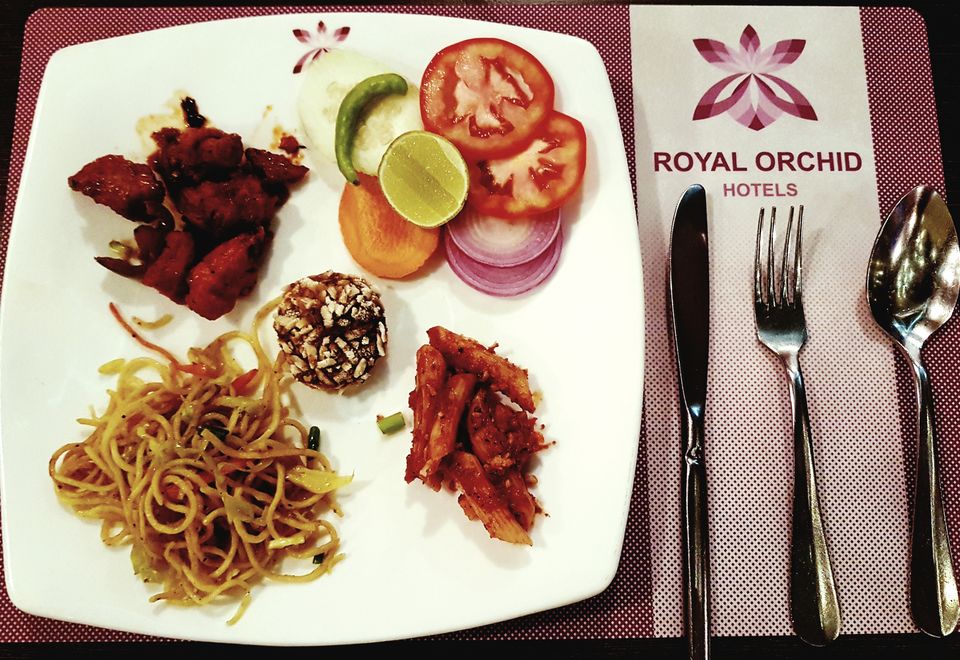 In short, if I have to review this stay in few lines:
-Perfect location
next, to the railway station, Bus stand 5 mins, Hampi temples just 20 mins.
-Amenities like Family friendly swimming pool, Free parking, Free WIFI, Spa, Sauna etc (GYM was little under maintenance)
-Comfortable beds, almost all channels on TV, Toiletries in the bathroom.
-Yummy food at reasonable price
Buffet breakfast includes Choice of Dosa, Idli, Vada, Paratha, Sausage, Tea, Coffee, Fruits, juices etc
Ala carte lunch can be ordered in Veg/ Non Veg dishes (including room service)
Buffet dinner has lot of option for Veg/ Non-Veg too
Staff is very helping and polite
-Check in/Check out can be done around Noon.
-Facilities for arranging cabs/transportation for tours
What to see:
There are so many amazing temples to visit in the Hampi, the good part is it's very close to each other but kind of confusing to start with.
I would suggest to start the visit with Vijay Vitthal temple and make sure you hire a Guide for knowing the details of the history behind the temple. The guide charge is around 350 INR and it usually takes 45 mins to 1-hour maximum.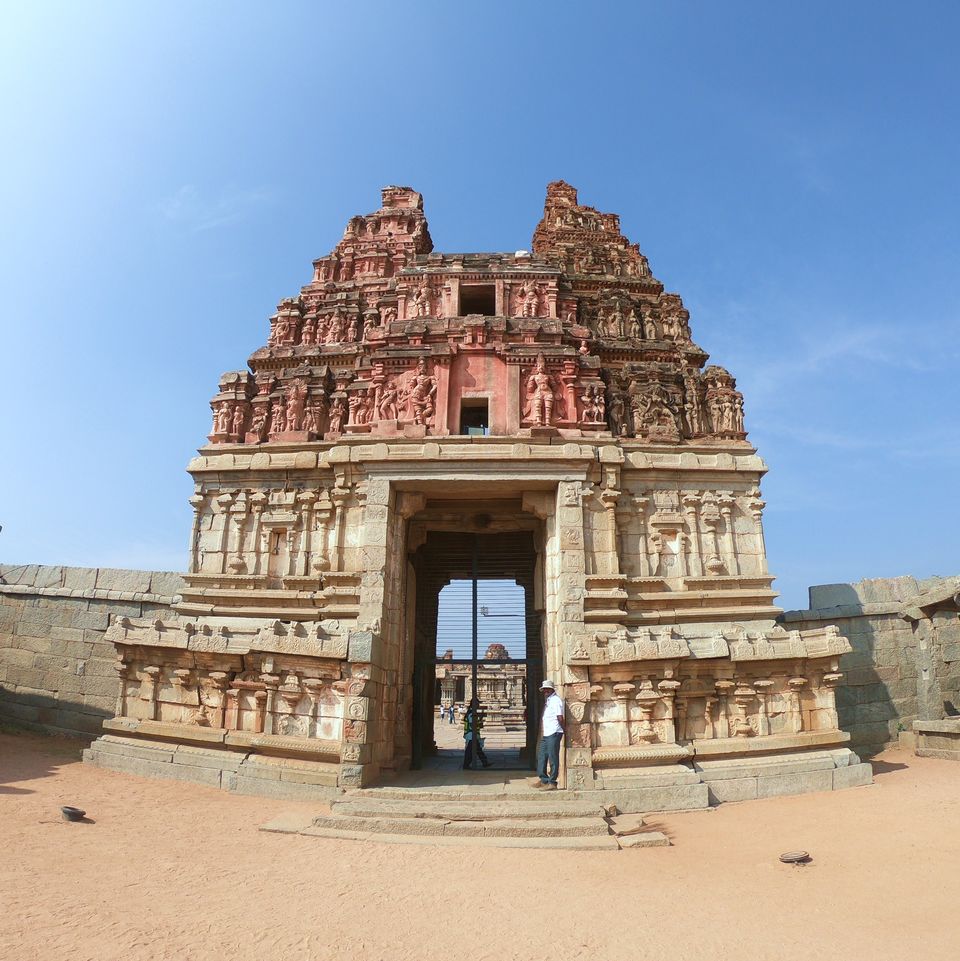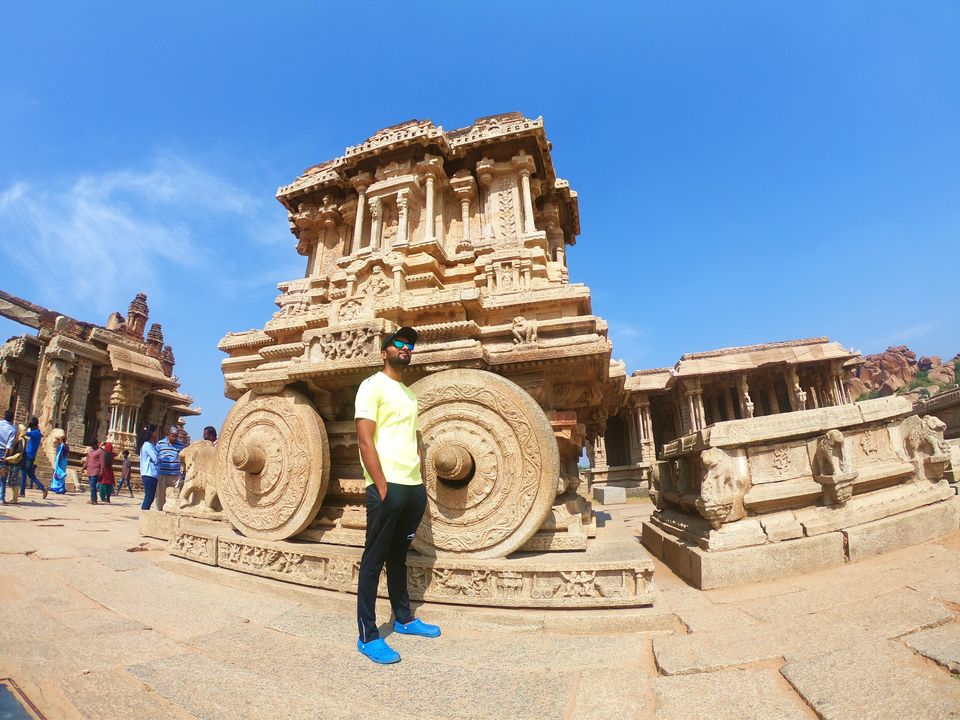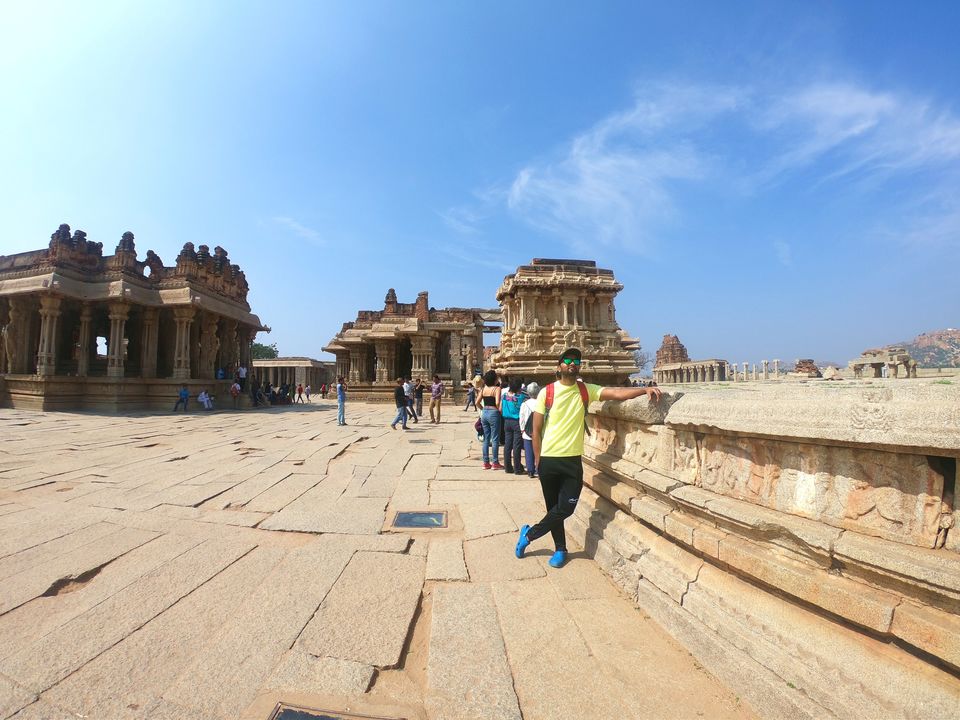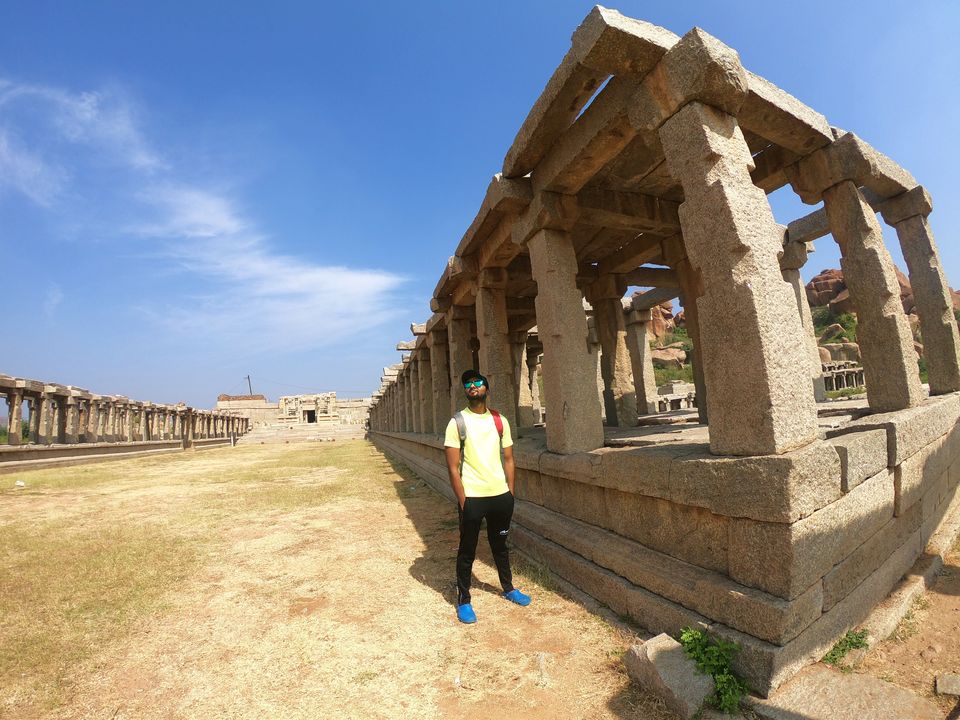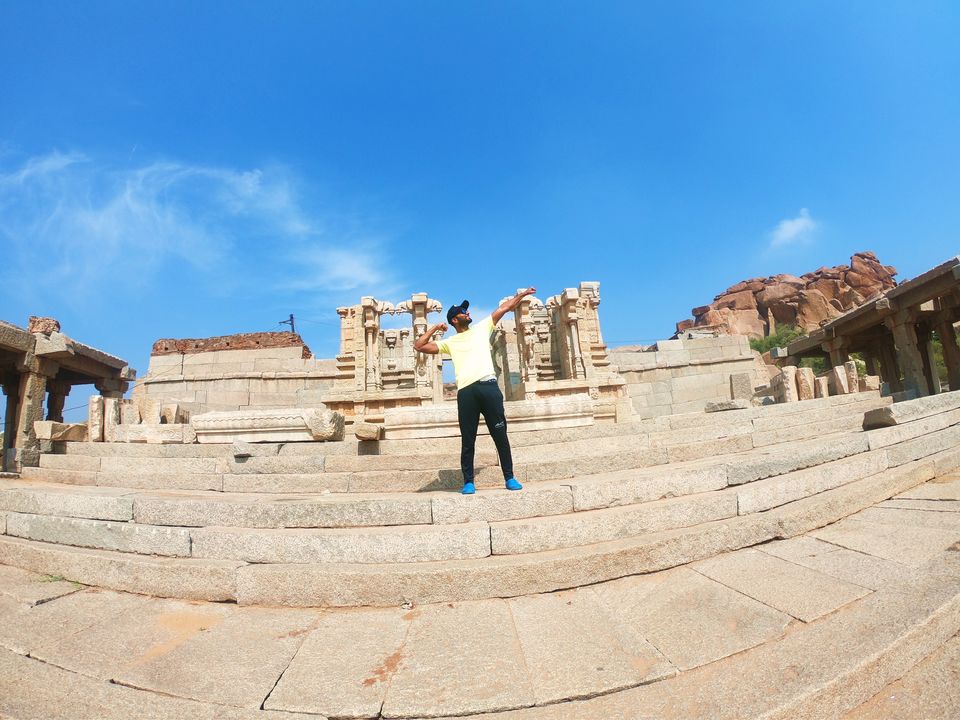 You can drive to the parking place till the temple, plenty of parking space with free of charge. You can walk to the temple which is around 1.1 KM from the parking or purchases the ticket for the battery operated vehicle which is 20 INR per person for a return trip. The motorized vehicle was banned as its pollution and vibrations were damaging the temple, which can be observed with the shattered glass sheets marked on the different rocks to prove the rocks have been moved from its original place.
Once you are amazed by the facts and details of Vijaya Vittala temple, you can drive to other temples Virupaksha temple, Queen Bath, Hazara Rama Temple, Achyutaraya Temple, Royal Enclosure, Elephant Stables and Lotus Mahal. Most of the temples are very close to each other so you can drive and park your vehicle until the entry. There are no parking fees. As most of the temples are very old and destroyed over the time but still it has its old charm.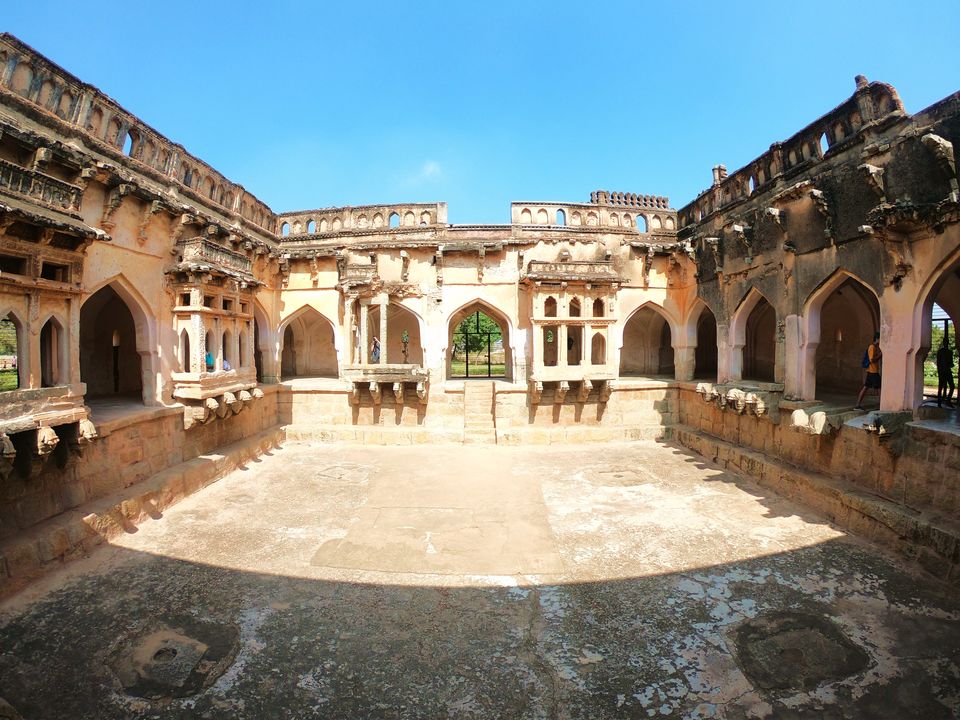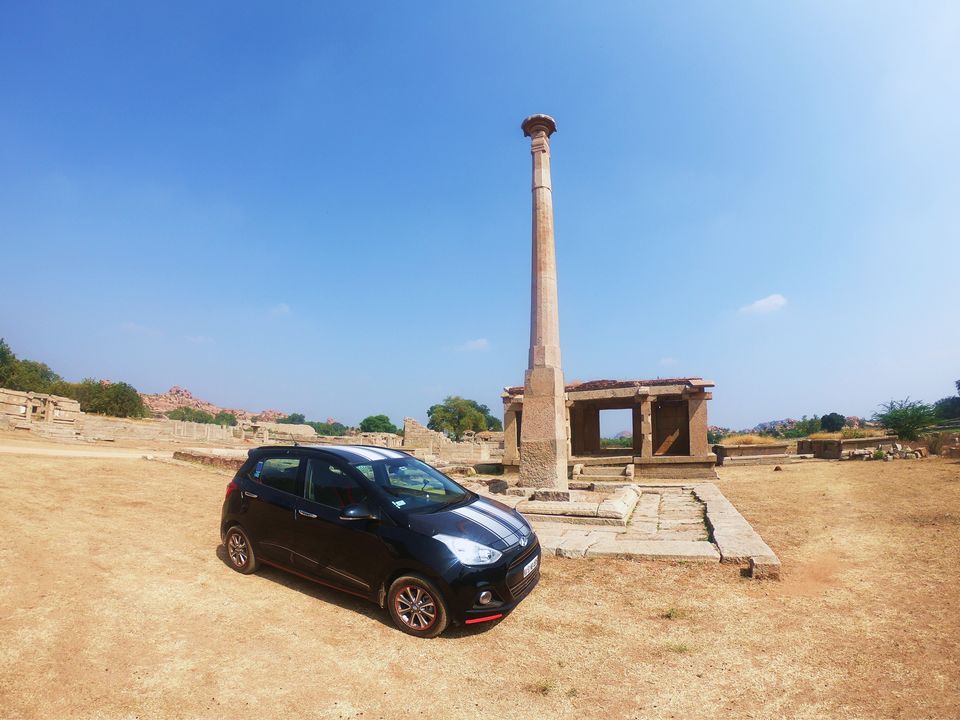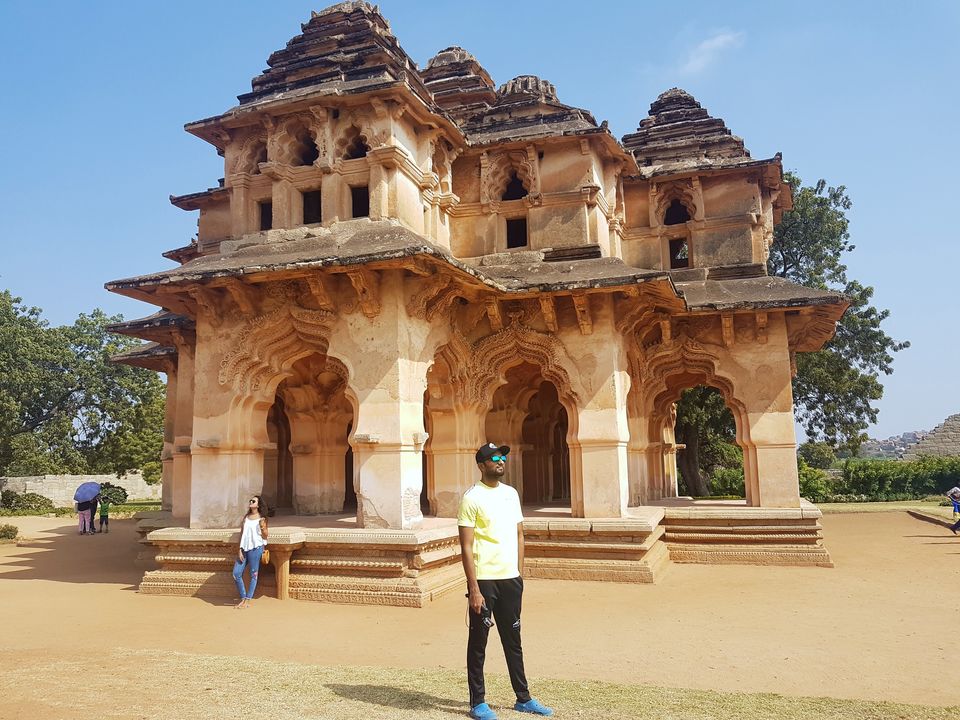 I hope you plan a visit to this amazing city soon and have a wonderful time.
Disclaimer: I am not associated with any brand, its just my personal view without any intention to promote/demote any individual or brand Though it's only done to share my memories and not for monetary benefits, but please take permission for using any content (blog/images/videos)
Frequent Searches Leading To This Page:-
Hampi road trips packages, bangalore to hampi holidays, road trip from bangalore to hampi, weekend getaways from bangalore, weekend trips from bangalor to hampi