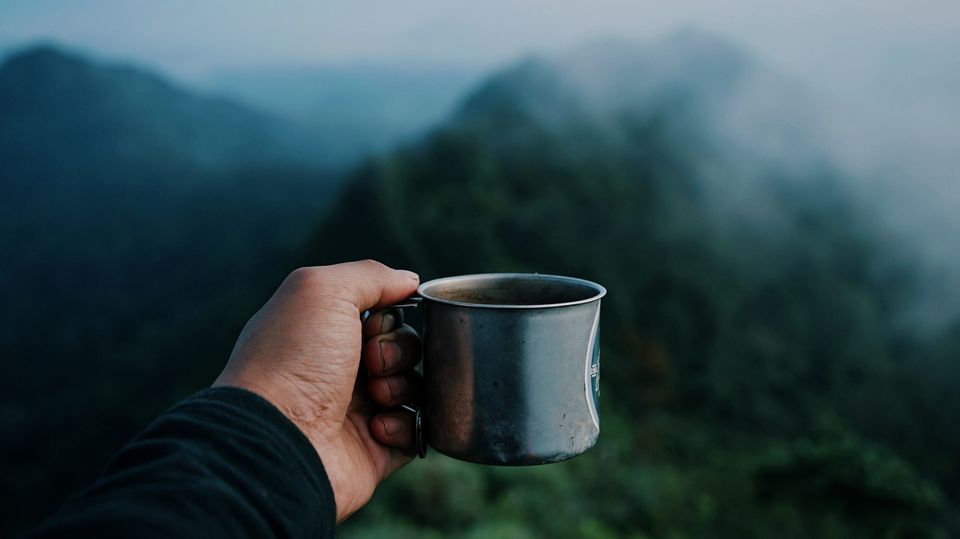 This is about the Most Romantic Time I had lived in the Himalaya's, and it wasn't shared with any girl but with a Joyful Mug of Tea.
And if any of my good Friend read this, they will be literally amazed like how can I share the most romantic moment with the Tea, as I am not at all a Chai Lover, but that day that moment had something Which made me fall for Tea.
So this was about the Hike From Barsheni to Kheerganga on 16th October 2019, I was The Trek Leader of that batch and there was one Navy Guy in our batch who was among The fastest in the batch and in order to match his speed I had to be there with him, and others were left behind with the Trek Guide.
Trek from Barsheni to Kheerganga usually take 4 to 5 Hours and we both completed that trek in 3 Hours and my other trek mate took almost 6 hours. So when we reached real quick on Kheerganga camp amd we had 3 Hours in our hand, so we decided to Explore new things around the Camp and my navy mate suggest me to take along the Thurmus filled with hot tea made by some local in the camp.
And then we found one Unexplored Cliff Edge Few Meter far away from The Camps. We sat there and poured our Mugs with Hot Tea and with some Music playing in the background witnessing the most beautiful sunset ever, and at that time with every sip of tea I was slowly and gradually falling for Tea and that Scenic Beauty. And on that day I literally experienced why people get so relived after having a cup of tea, and Since that day till today, there is no single day when I have taken a sip of tea and have not remembered about that particular time.
I don't know what was exactly in that tea, may be some magic which made me fall for the Tea.