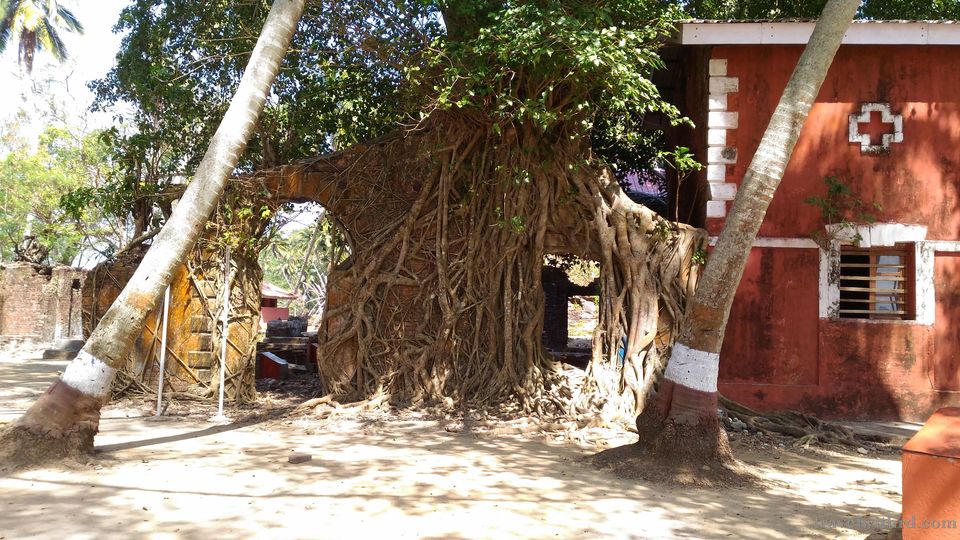 Tomorrow when we were returning from cellular jail, 'Andaman Water Sports Complex' appeared. This is also Aberdeen Jetty. Jetty means 'boat-haft' From here the boat runs for Ross Island and North Bay. Since these two places are nearby and are also visible from here, hence no advance booking is required.
The government boat would also be moving, which would be cheap from private. But we chose private boat. His fares for traveling to both places were Rs. 550 per person. Each finger has its own name. The boat we got was named after Nandini. This boat will take us to Ross Island first, then take North-Bay, and finally Aberdeen Jetty will also return. Ross Island had to wait for one and a half hours and two and a half hours on North Bay.
This was the first voyage to Dipan. It took fifteen to twenty minutes and we reached Ross. Before becoming Cellular Gail in Port Blair, Wiper Island used to be in jail and here the residence of officials on Ross Island. The old photographs of these luxurious houses were once seen in a museum in Cellular Jail. Today, they have not only become patchy but it is also amazing to see how trees, bushes and vines have captured them.
While entering the island of Ross, we had a total of 90 rupees - maybe 20-20 per person fee and 50 rupees camera fee.
See the photo at the moment Do not mind writing much.