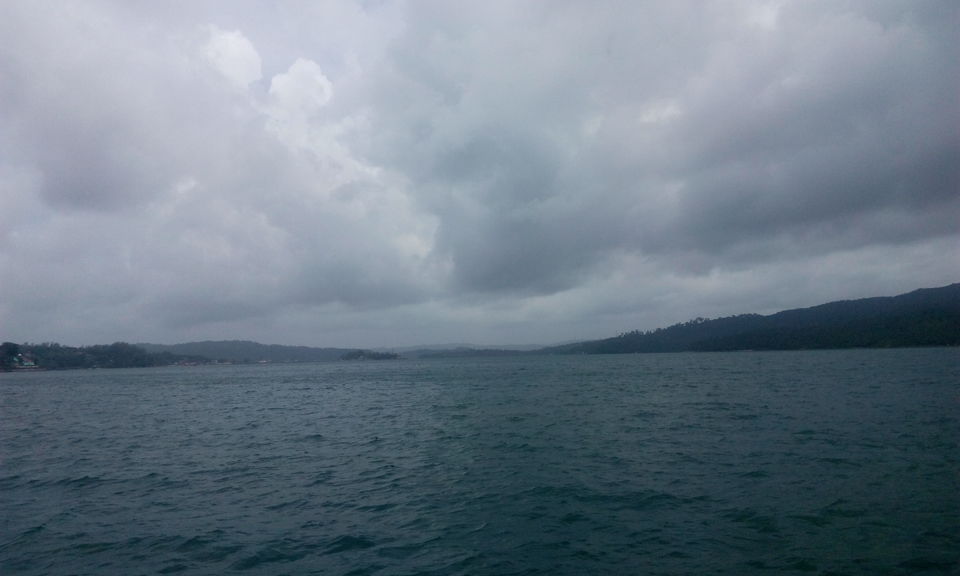 We woke with a phone ringing and an early in the morning. It was Parthiban who had ringed in to confirm with us about the pick-up timings. We were glad to have him as a personal guide. The day started with a lip smacking breakfast at a local joint. The breakfast consisted of south indian dosa with soft roti and sabzi. The food was so delicious that we feasted like horses and ordered 3-4 servings for each person.
Open: 7 days a week

Entry: Free (Boat rides and water activities are chargeable)
Timings: 10:00 am - 18:00 pm
Best time to visit: Between October and May
Things to carry: Extra pair of clothes, Sunscreen
The tour for North Bay and Ross Island started at Rajiv Gandhi Sports Complex (Water Sports Complex). This Complex is loved by both tourists and locals. It is a memorial of the battle between the Andamanese and the British which took place in 1959. Aberdeen jetty is named in commemoration of this battle. The complex has a gorgeous park spanning around an area of 02 km. It can be easily accessed by climbing down the stairs of the Cellular Jail. It is also conveniently located near the bus terminal.
We strolled on the expansive walking area of the complex which is directly above the sea while one of our friends was buying tickets for the ferry. We boarded the next available ferry. The ferry took us from Aberdeen jetty to North bay.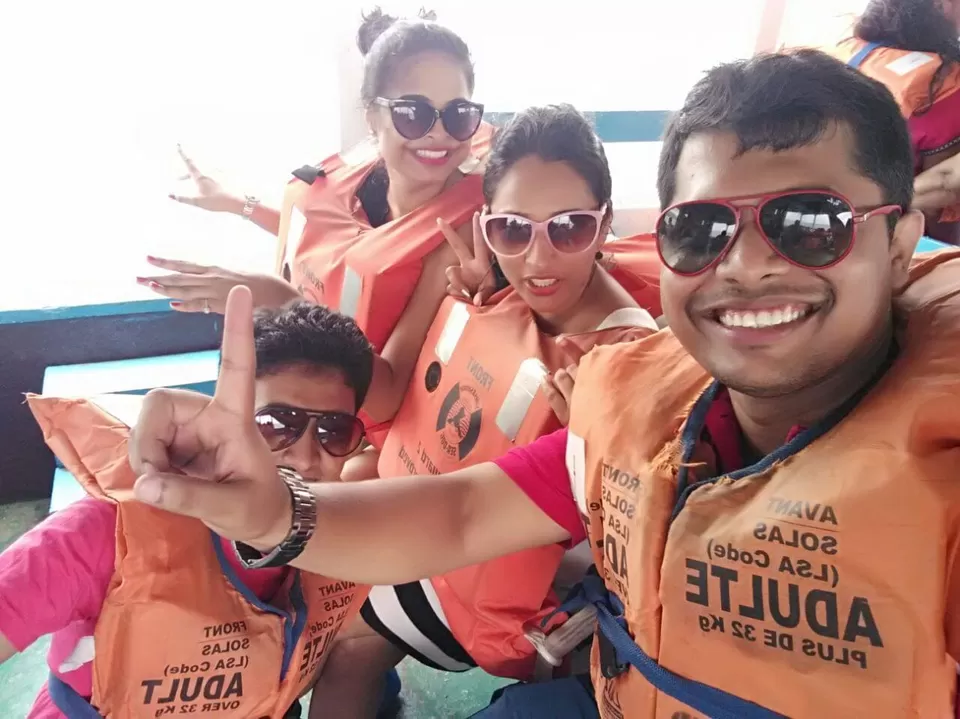 All the ferry rules such as wearing life jackets, and no strolling on the boat must be adhered to.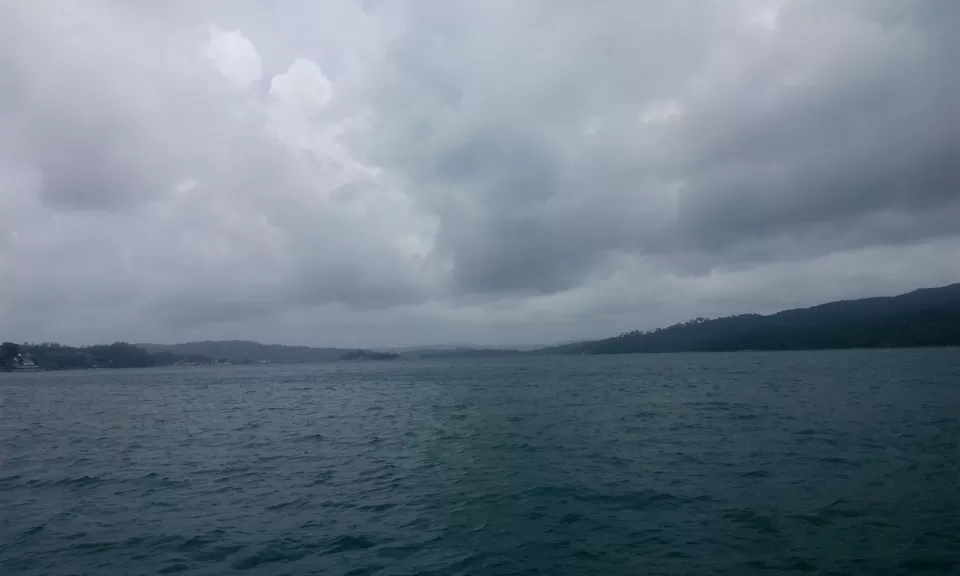 As we were cruising over the clear blue waters I swooshed and dipped my hand in the cold saline heaven and felt a thrilling rush in my spine.
The boat stopped a few meters away from the island and we were given options of glass boat ride, snorkelling and scuba diving.
North bay Island is also known as Coral island for its rich underwater flora and fauna. We were transferred to a smaller and specialized glass bottomed boat for the coral viewing. Beauty of the gorgeous coral reef was a sight never to miss. After the glass boat experience we were taken to the shore where we geared up for some snorkelling.
The island is surrounded by crystal clear cyan coloured water with a shallow shoreline. The majesty of underwater water corals and various magnificent creatures left us in awe. There were many local sellers on the shore, selling various jewellery items made out of shells and sea rocks. I enjoyed buying a few shell artefacts for myself. The overall experience at North bay Island was satisfying.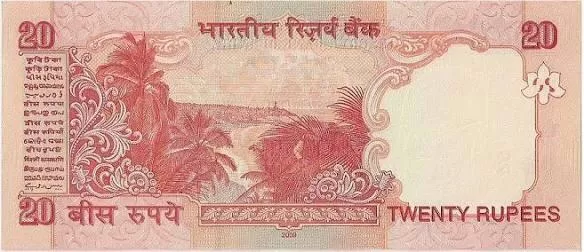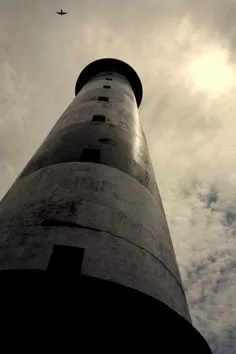 An interesting fact about this island is that it is home to the iconic lighthouse which is depicted on the backside of every Indian 20 rupees note. The island is famous for its beautiful shoreline along with the jungle and less for its sight-seeing options.
The same boat took us to Ross Island (named after Sir Daniel Ross and now renamed as Subhash Chandra Bose Dweep). A mix of British and Japanese architecture is found here.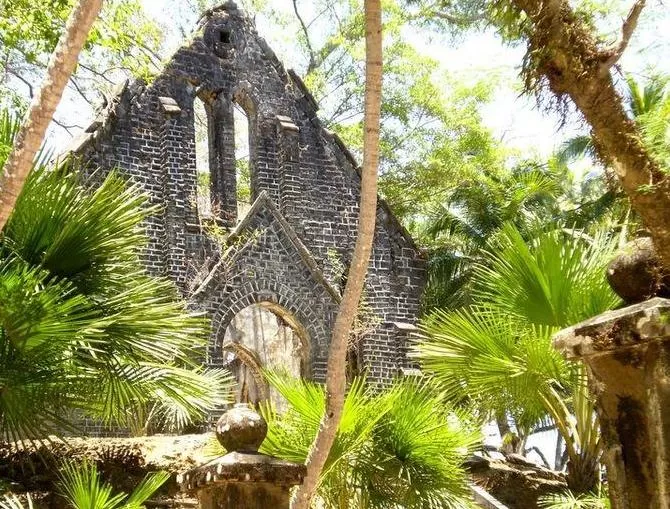 It is a display of luxurious British Era with the remnants of a church, swimming pool, secretariat, government house, gorgeous gardens, printing press, hospital etc taking us back to those days of India's freedom struggle.
Japanese bunkers tell us the story of Japanese army at the time of World War II which protected them from explosions.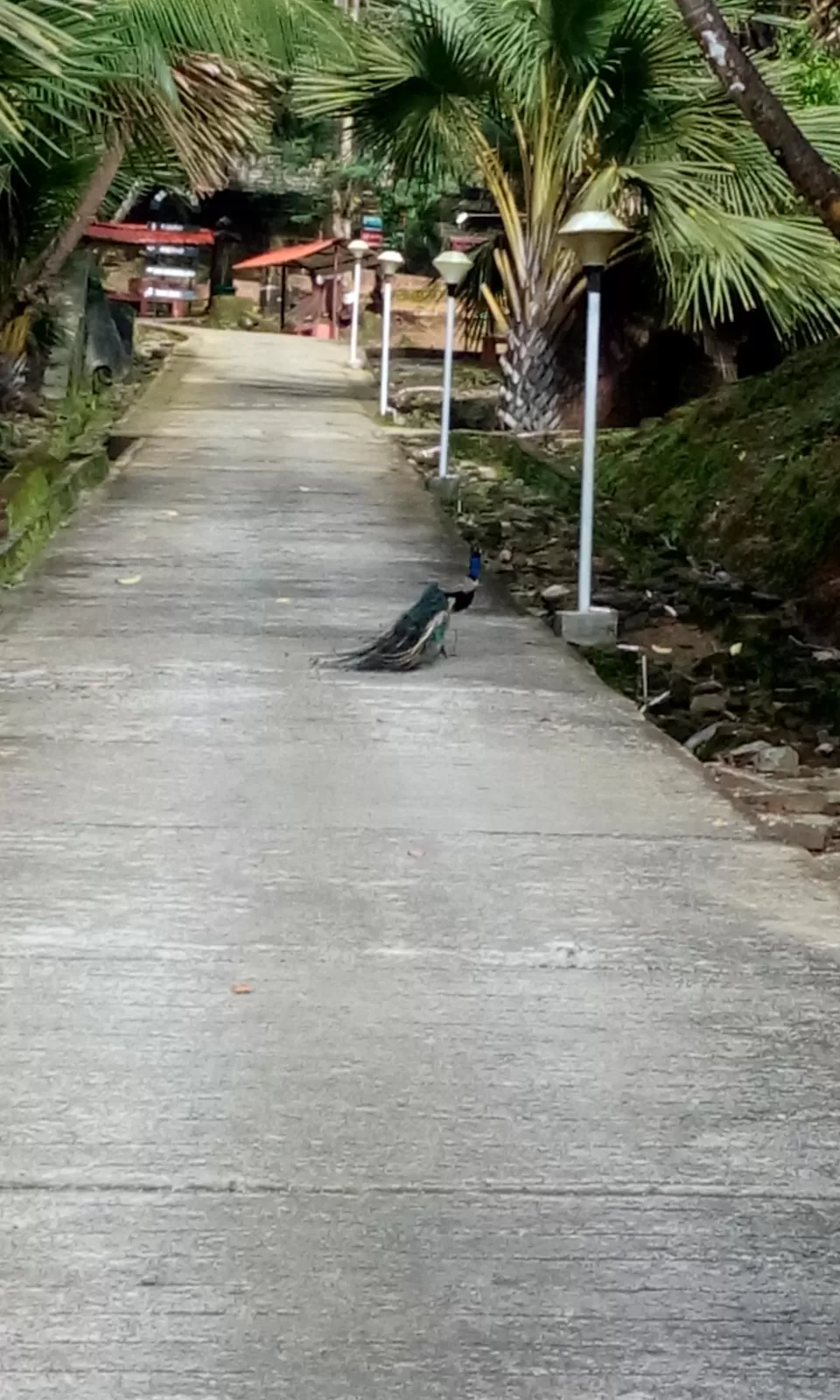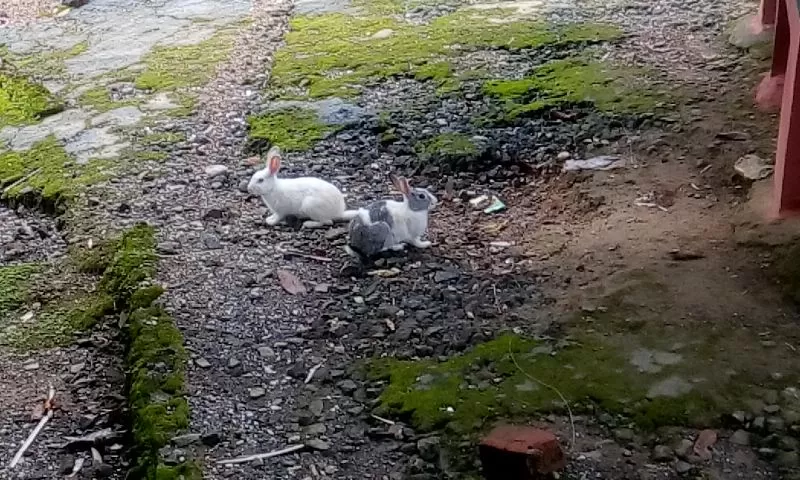 The island is full of deers, peacocks and rabbits managed by the administration.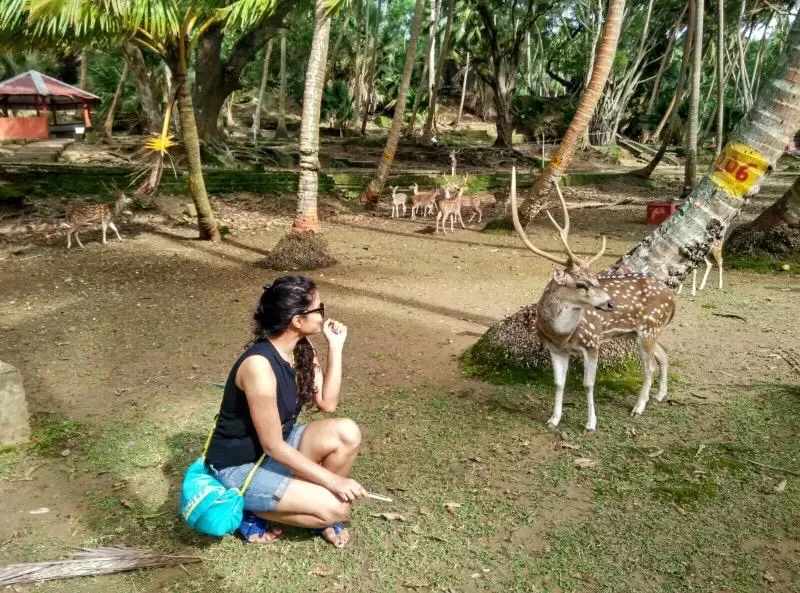 If we try to get too cozy with the animals, they might get offended ;). A friend of mine got herself poked very rough by a deer's horn ;). Thus it is advisable to enjoy the nature and its creatures from a distance and let them live in their own natural habitat.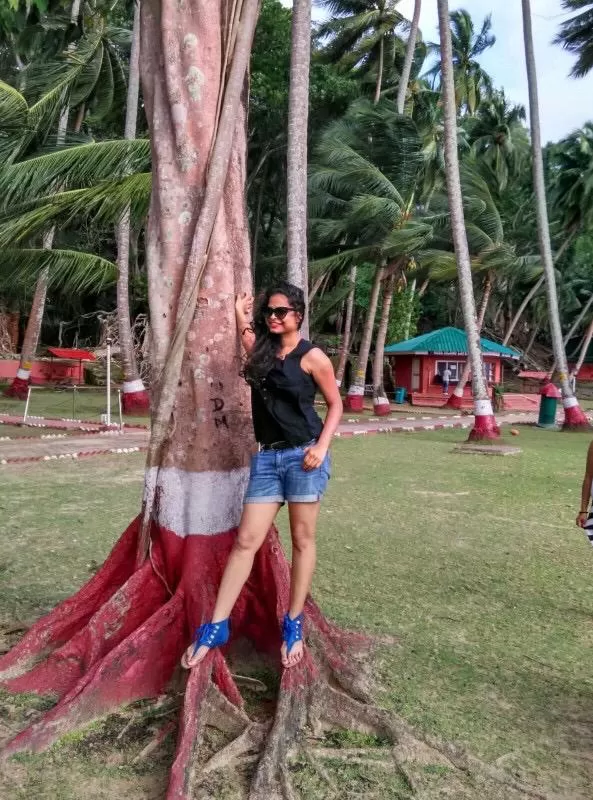 Cool breeze caressing the coconut trees is meditative. You can sit by the shore enjoying the swaying branches while having some sweet coconut nectar.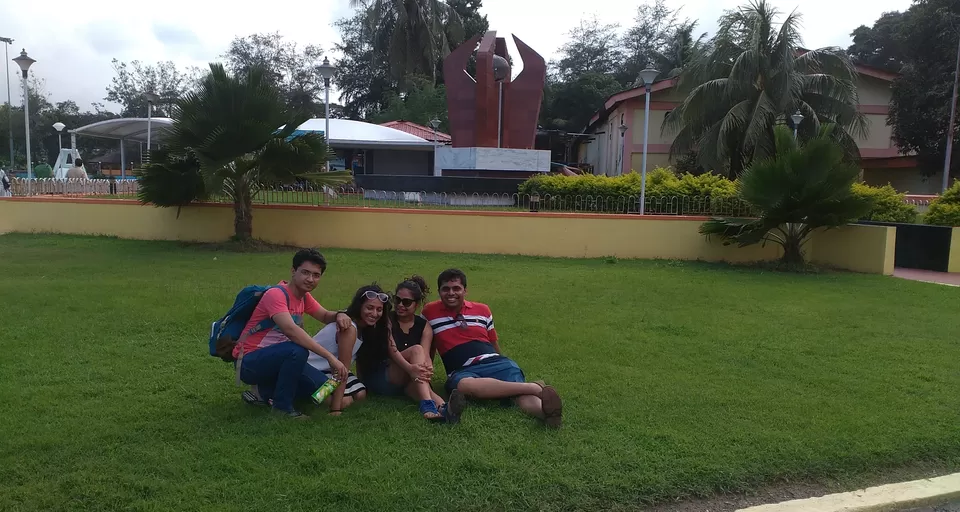 On return to the Rajiv Gandhi Water Club, we went to a local guide shop and booked a trip to Havelock Island with scuba diving for the next day by paying a part payment. Later we dropped off at Corbyn's Cove Beach.
This beach has one of the longest constructed shorelines shaped in a crescent way with wide area open on both sides. The water here is fairly clean and good for swimming. It saves your feet from getting bruised with no presence of underwater reefs. The beach is usually crowded with tourists and is good for taking a casual walk along the shore, ride a jet ski or simply indulge in some fun activities with friends and family. We decided to spend the evening on the shore, treating ourselves with delicious local made ice-creams and some chit-chat while enjoying a lovely sunset.
Upcoming---Be ready for a well executed last minute trip