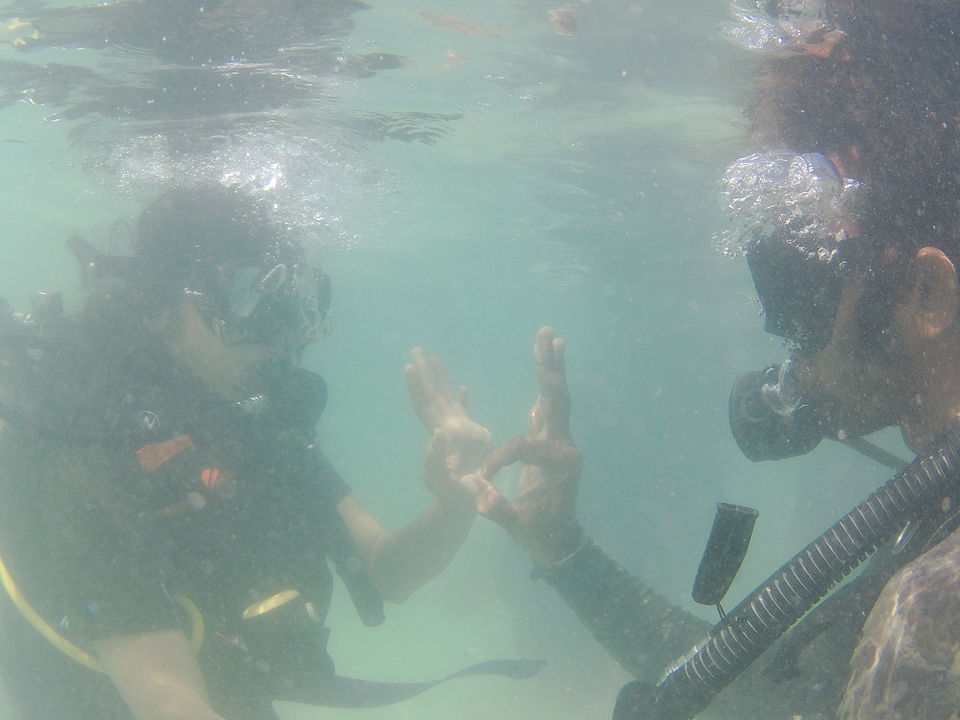 How amazing does it feel to feel the sound of every breath and heartbeat of yours!
How amazing does it feel to land in a different world altogether!
How amazing does it feel to not at all feel humans, but may be the marine life for a change!
The feel of diving into the Andaman sea in the Indian Ocean was undoubtedly surreal and most amazing experiences I've ever had in my life till date.
"There's a different world beneath,
A world we might have never thought existed,
A world
more serene than ours,
more divine than ours,
more calmer than ours"
Away from all the city chaos, for the first time when I actually heard my breathe, and trust me, it took my breathe away!
The sense of divinity and calmness, probably I was closest to myself, for the very first time.
What an incredible feeling! Was I dreaming? Was it real? Or probably surreal!
How could there be an absolute different world beyond a human could possibly think of? So massive, so vast and so vibrant, full of colors.
There are numerous Scuba local agents whom you can chose to for your Scuba. They are really good as my other friends and hoteliers suggested, but their Scuba training and dive lasts for 45 mins, including only 15 minutes underwater, which wasn't acceptable to me.
I chose BareFoot Scuba for this experience, instead of the local Agents. They are PADI certified and offer variety of 1-5 day courses for Scuba beginners and pros too. Also, to not forget, they had amazing and cool scuba instructors, chill people we ever met! We had booked our slots online, well in advance for Discover Scuba Diving (DSD) program which lasts around 3 hours including Land and Water Training along with 1 hour underwater dive in the Nemo Reef!
Read it again - 1 hour under water dive, until 10 meter deep into the sea!
This experience was magic! INSANE and BEAUTIFUL!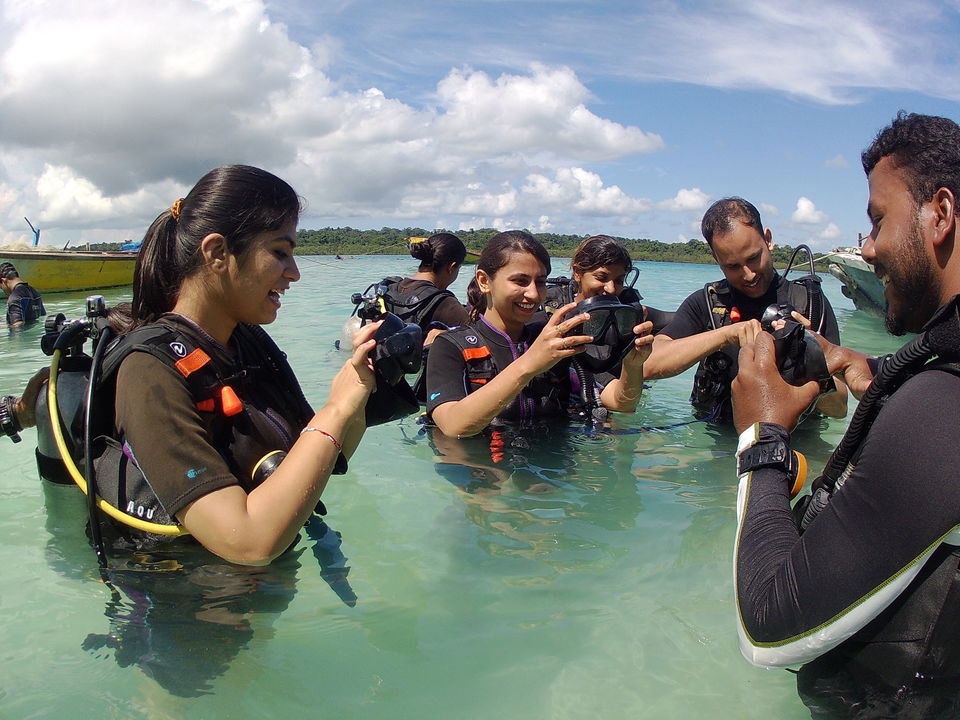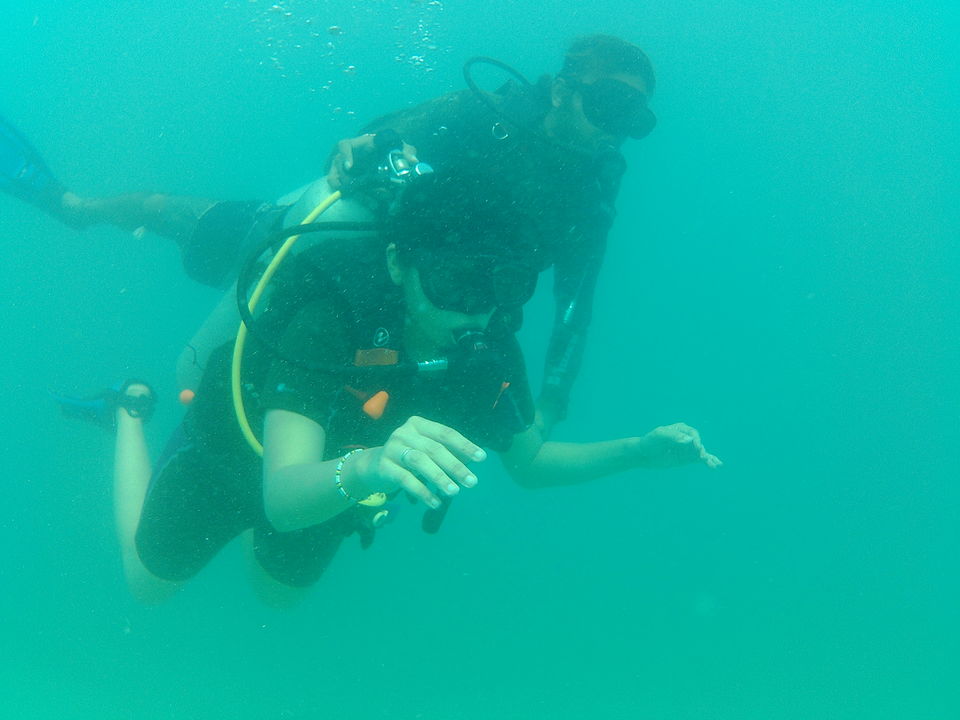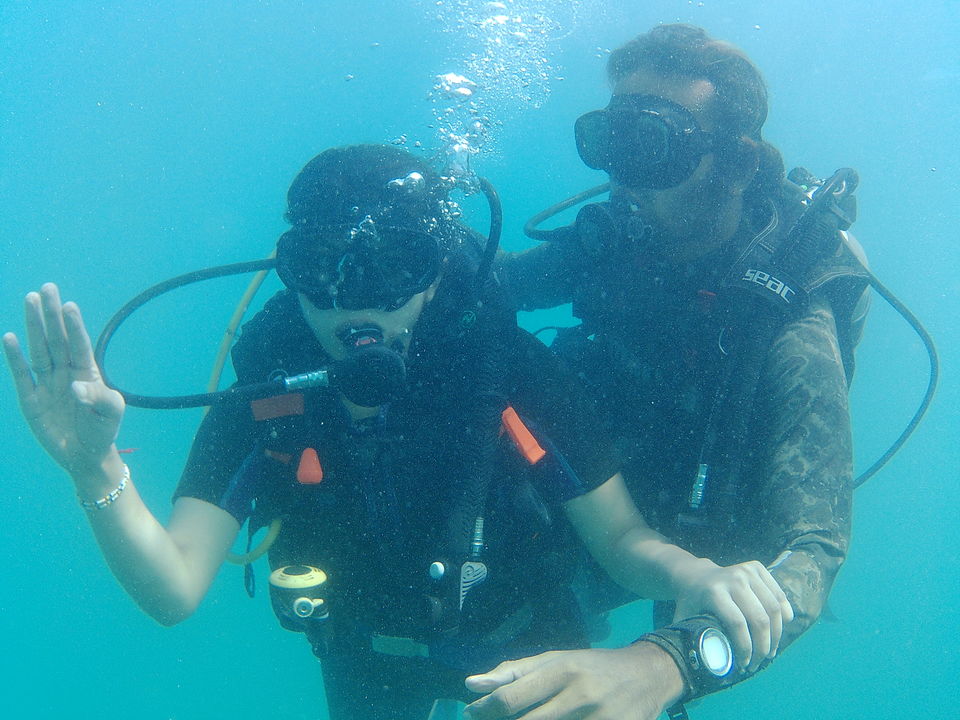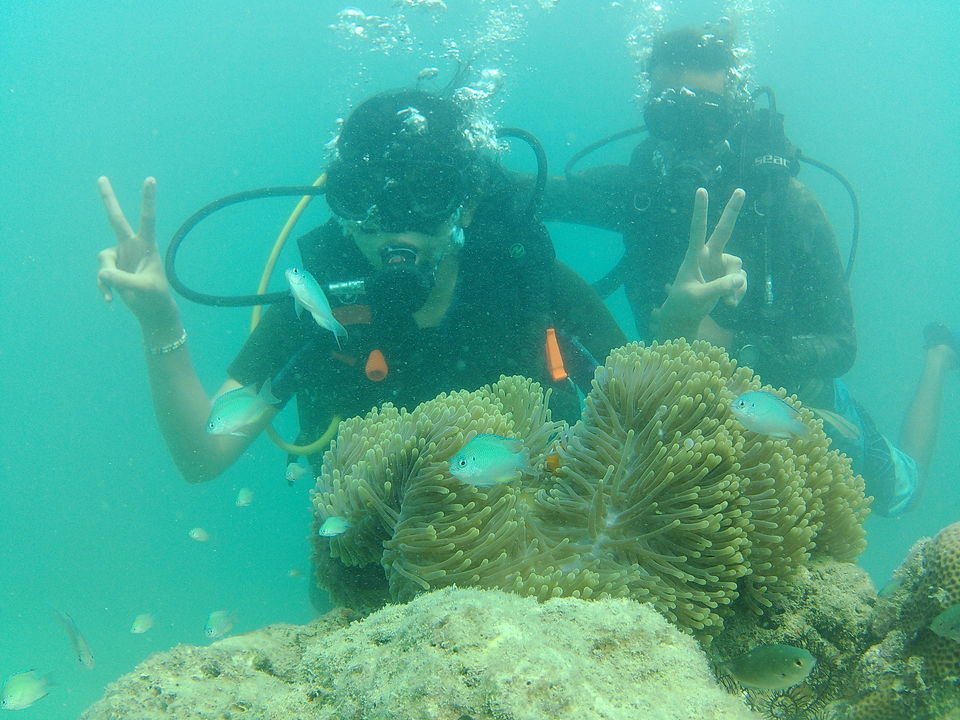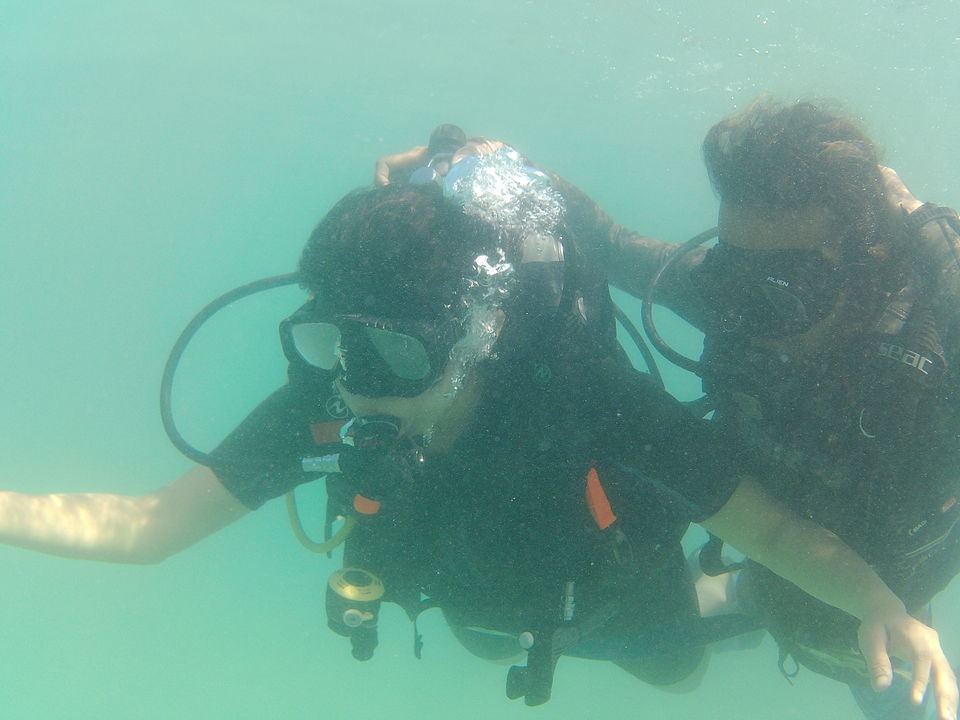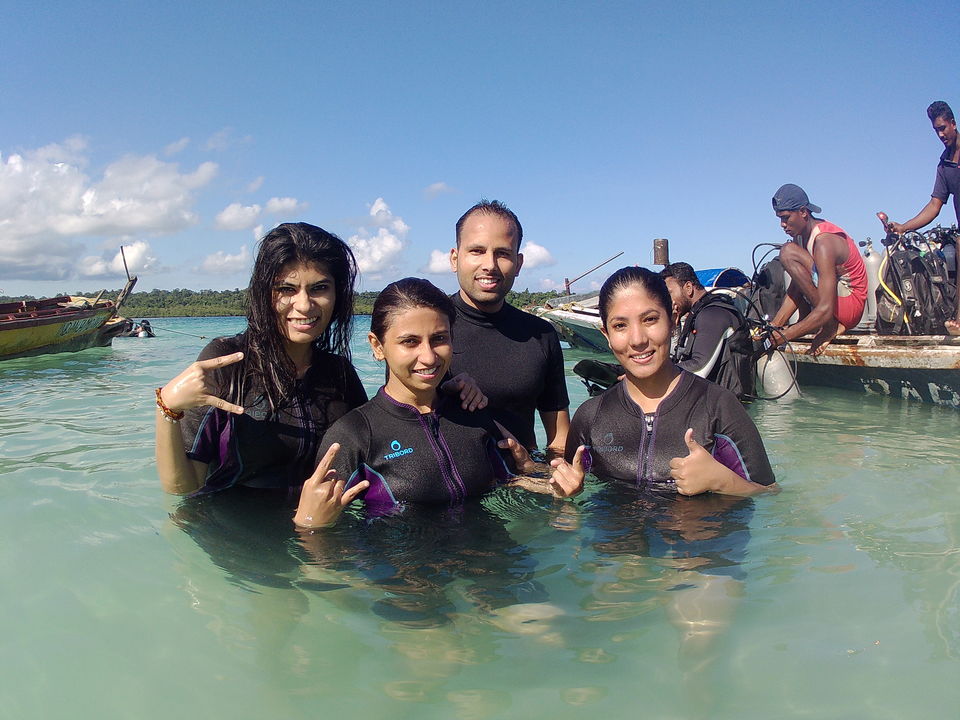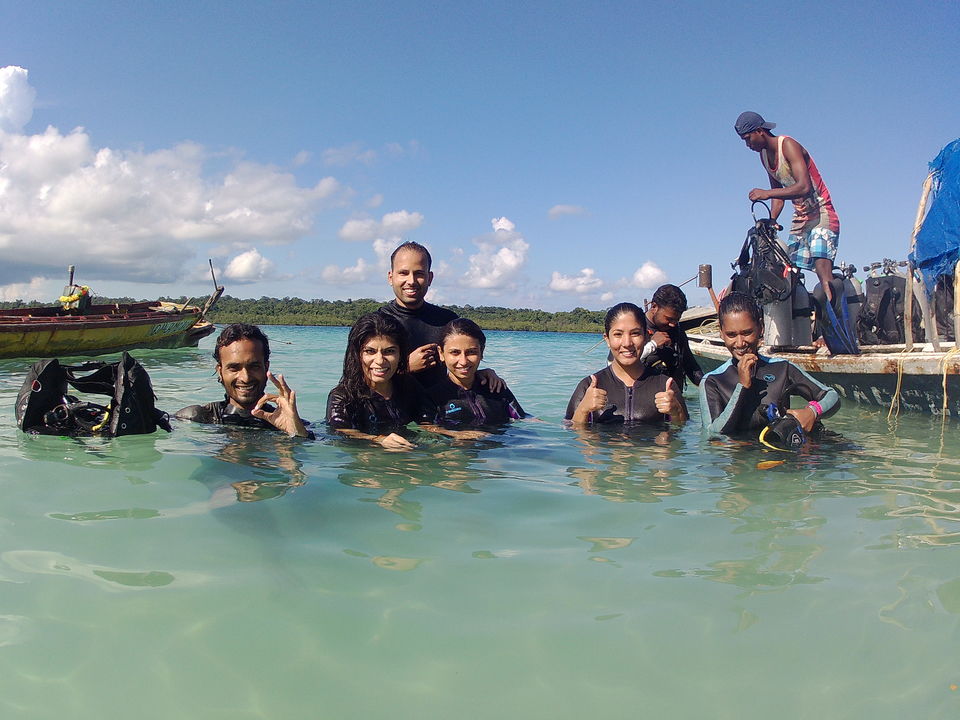 And the Scuba Certificate too! This is so cool!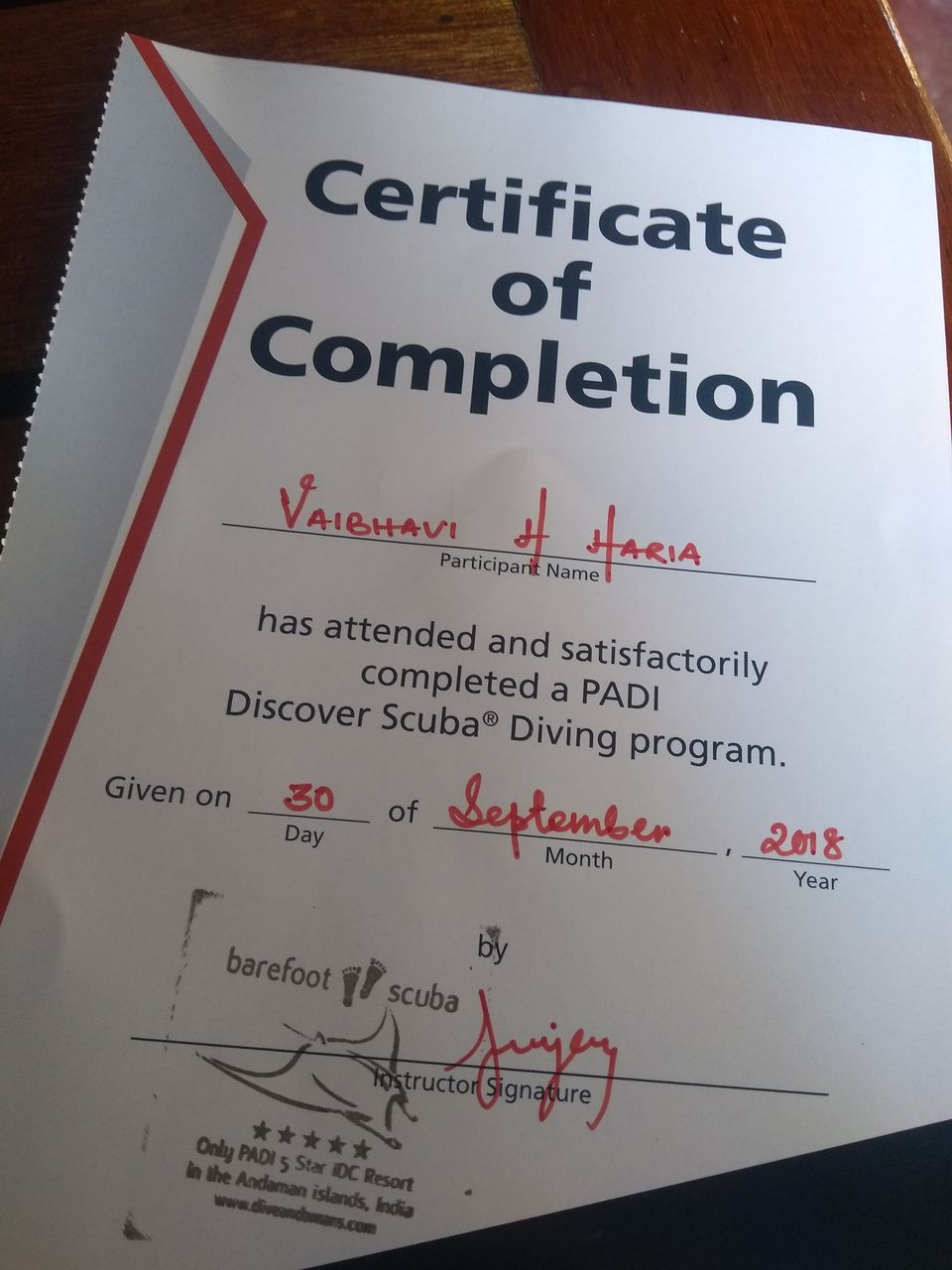 To say that I landed in a blissful paradise is an understatement.
When was the last time when you felt absolute peace, absolute happiness?
So many questions, with nothing but the following answers:
Happiness. Peace. Spirituality. Contentment. Excitement. Love.
Andaman, you are a dream and I love you!
Lots of Love,
Vaibhavi