My story:
It all began on my Malaysia trip in 2019, I was staying in this stunning hostel with panoramic view of Kuala Lumpur skyline. It also had an infinity pool which also had the view of Kuala Lumpur skyline. The room costed only 1000 INR/night. You can see the hostel's photo blog here:
While staying there, I met a guy who was from United Kingdom who had left his job to become a certified scuba diving instructor. Since last 6 years, he had been training people in Thailand. Don't you just love the people who follow their passion. Well! He is the one who told me that anyone can become a certified trainer easily and with that one certification, one can dive anywhere in the whole world just by renting a gear. This reminds of my first swimming lesson (I think I was just 10 years old) which was forced upon me by my father as I didn't want to try it but once I jumped in the pool, there was no coming back for me. I had instantly fallen in love with the water. I guess, it had something to do with the sun sign thing as I am a Cancerian and it's a water sign. Alas! One more thing was added to my checklist of "Things to do before I die".
This reminds me of a shayari I had heard in one of my favorite movie: Zindagi milegi na dobara. This was one of the movies which gave me inspiration to travel. The shayari goes like this-

"Pighle Neelam Sa Behta Hua Yeh Samaa, Neeli Neeli Si Khamoshiyan,Na Kahin Hai Zameen Na Kahin Aasmaan. Sarsaraati Huyi Tehniyan Pattiyan,Keh Rahi Hai Ki Bas Ek Tum Ho Yahan. Sirf Main Hoon Meri Saansein Hai Aur Meri Dhadkane, Aisi Gehraiyan, Aisi Tanhaiyan, Aur Main Sirf Main.Apne Hone Pe Mujhko Yakeen Aa Gaya."
Training organizations:
I came back to India and started researching about the courses. So basically, there are 2 major scuba agencies PADI (Professional Association of Diving Instructors) SSI (Scuba Schools Association) rest are (NAUI, CMAS etc).
PADI Website: Click here
SSI Website: Click here
Criteria for selecting diving school in India and abroad:
You can choose any one of them to get your certification but keep in mind that the school must have a good rating. Now let me tell you about 2 diving area's (one domestic and one international) which I chose keeping these criteria's in mind:
1. Pocket friendly 💵
2. Accessibility 🚣
3. Reviews ⭐
4. Marine life 🐠
If you want to explore the best marine life and the best experience, you should dive in open waters. Open water course is necessary for moving up the ladder to advance course but need not worry as even this course is valid worldwide the only thing is that it will restrict your diving meters to 18 meters whereas the same increases in advance course to 30 meters (According to PADI).
Also keep in mind to choose the diving school which provides accommodation too (prices won't be included in the package) as it becomes easy to travel to the diving location. If it's difficult to find one, research the nearest hotel and book that.
Domestic:
India's best well-preserved coral reef is in Lakshadweep island but since the government has restricted diving in this island, some of the other locations are Goa, Pondicherry, Andaman & Nicobar Island. But amongst these choices, the best coral reefs are found in Andaman.
Andaman-
The best in Andaman is Havelock island/ Swaraj Dweep as it offers a plethora of diving schools to choose from with the best marine life to offer.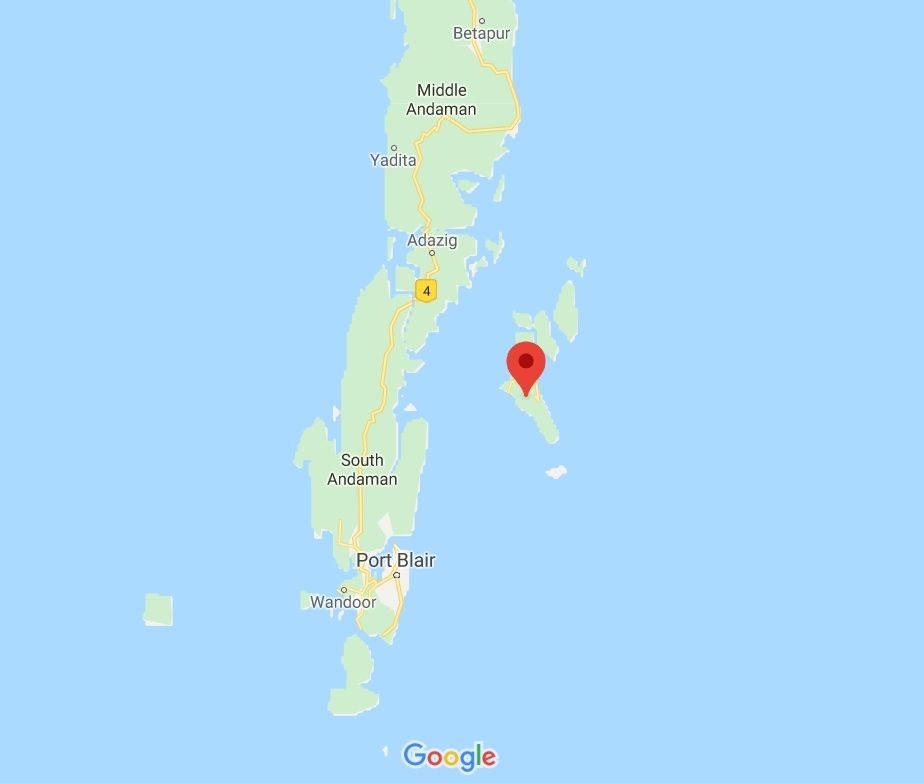 There are many schools to choose from like barefoot, Blue corals dive, Ocean tribe. Research a little on the internet and chose according to your requirements. Taking Barefoot as reference which follows PADI's instructions:
Open Diving course – 27000 INR for 4 days.
You can stop on this course or you can continue to advance level with an additional cost of 17000 INR. As per PADI instruction, a 10 min float test and 200 metres swim (or 300 metres snorkeling) are required prior to the course.
International:
The one I have chosen is Koh Tao, Thailand. It is an isolated, beautiful, small island of Thailand though it's a little difficult to reach, but a little hard work gives the best result isn't it?

If you have searched for scuba diving before, then Koh Tao must have definitely popped up as it's one of the cheapest and one of the best scuba diving location.
There are 100's of diving schools, please click the below link to get the list of some:
Open Diving course – 11000 THB (around 26000 INR) for 4 days.
They also have the same criteria as they follow PADI, a 10 min float test and 200 metres swim (or 300 metres snorkeling) are required prior to the course.
The best part about Thailand is that the accommodation is very cheap which makes it easy for your pocket too and since the island is small, everything is located nearby.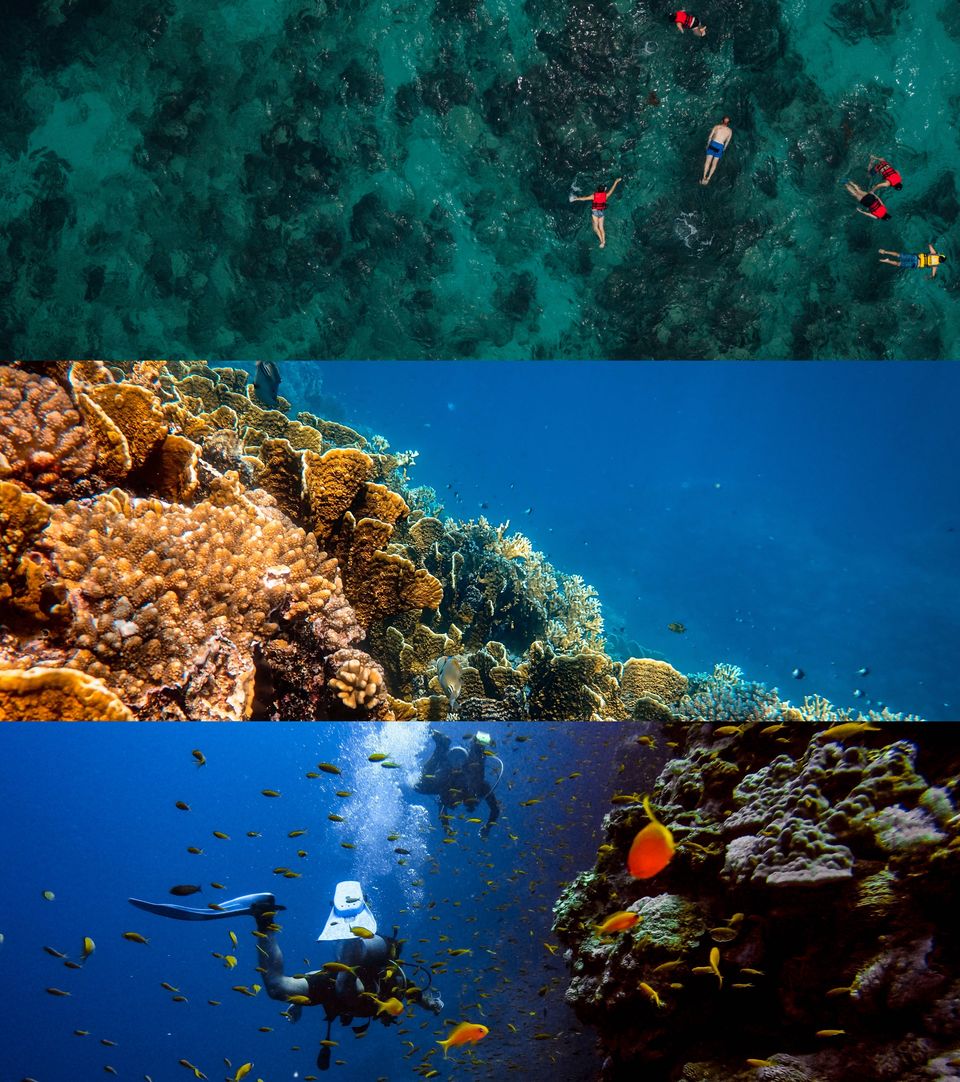 If you feel scared while doing scuba diving always remember of how in the movie ZNMD, Hrithik felt when he over came his fear for water. These lines define scuba diving beautifully-
"Diving is like meditation. Insaan ko apni ek ek saans, ek ek pal ka ehsaas hota hai. Just imagine agar hum apni saari zindagi aise hi jee sakte. Be fully alive to each and every moment."
As far as my dreams are concerned, though it's on halt for now due to Covid-19 spreading terror in the whole world, but as soon as everything becomes fine again and we are ready to fly again, you will find me booked on the first flight to Koh Tao to fulfill my now far-fetched dream. Maybe you will find me as your instructor, cheers to the passions in us.
Happy traveling.