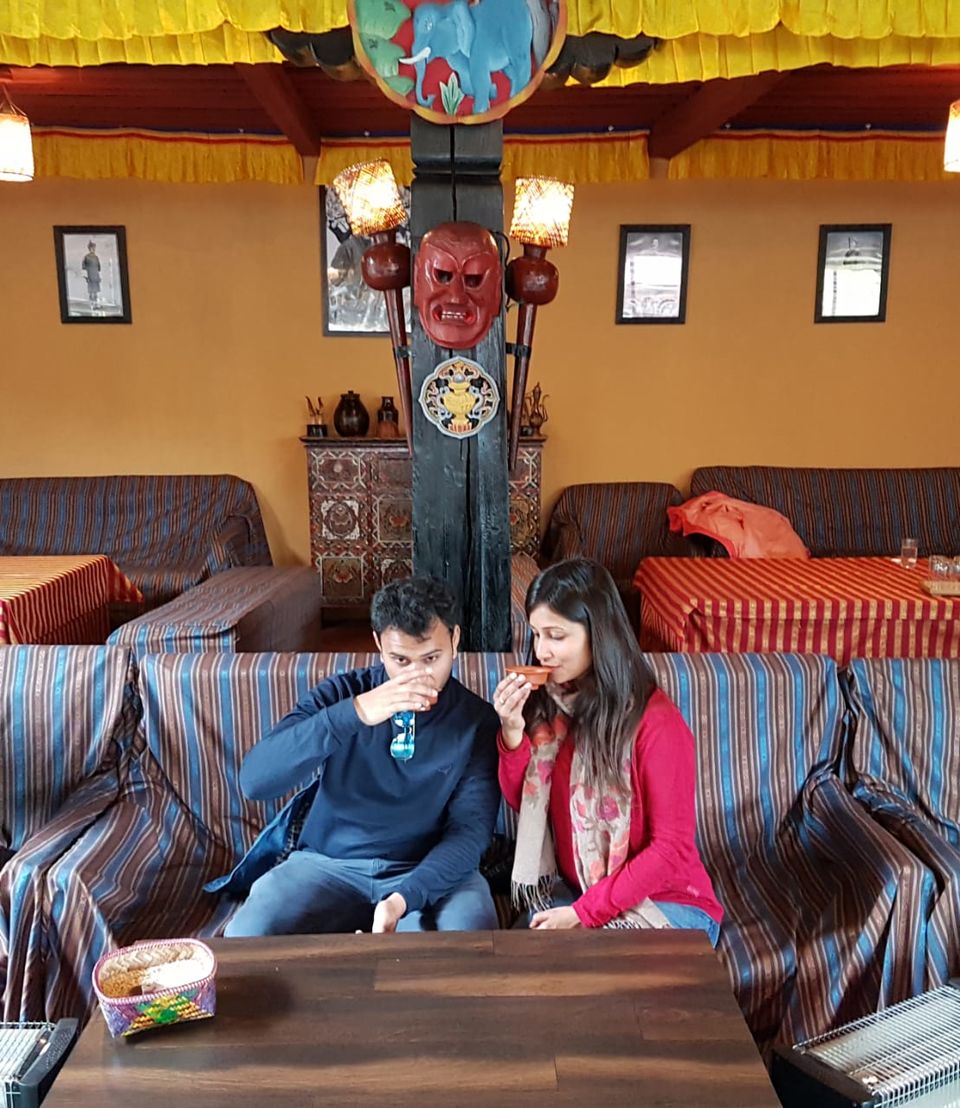 As the name implies Simply Bhutan is a complete tour of Bhutan at one place. It takes you to their dance, their drink, their handicrafts and their hospitality.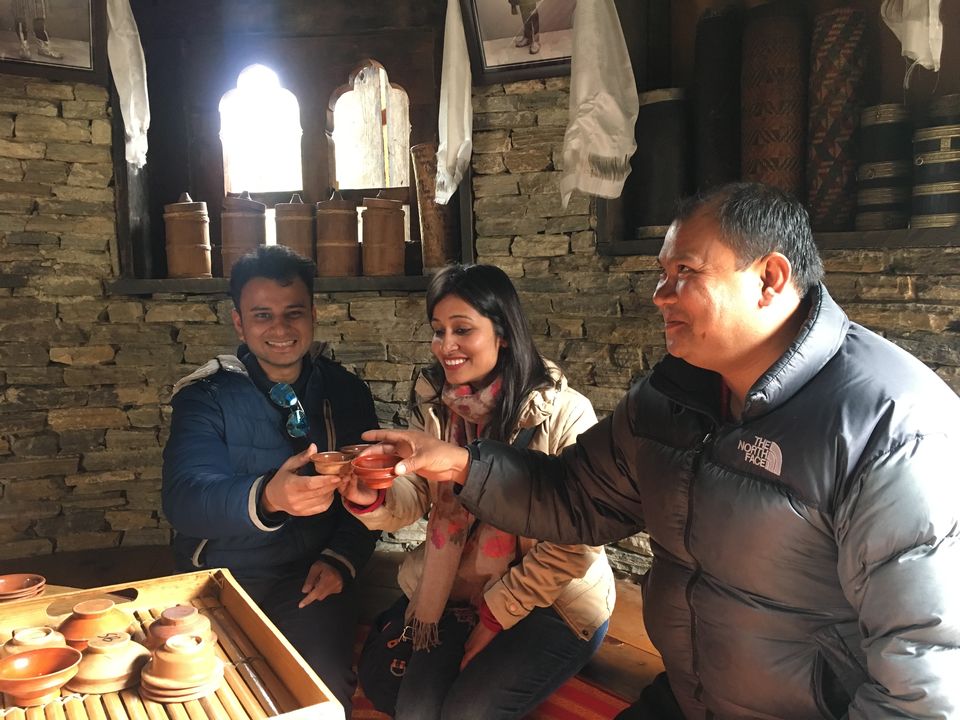 They will welcome you with 'ara' – a traditional drink of Bhutan made with rice, wheat or maze. They will tell about the culture of Bhutan. There was some special thing with this drink "aapko teen baar apni ring finger ko clockwise rotate karna hai aur last mein you need to offer one drop to god and then you are ready to drink". Gazab ki drink hai guys hilaake rakh deti hai fir poora bhutan nashe mein hi dikhta hai (yeh sahi hai pehle hi nasha kardo aur baad mein tourist khush hoke hi jaata hai).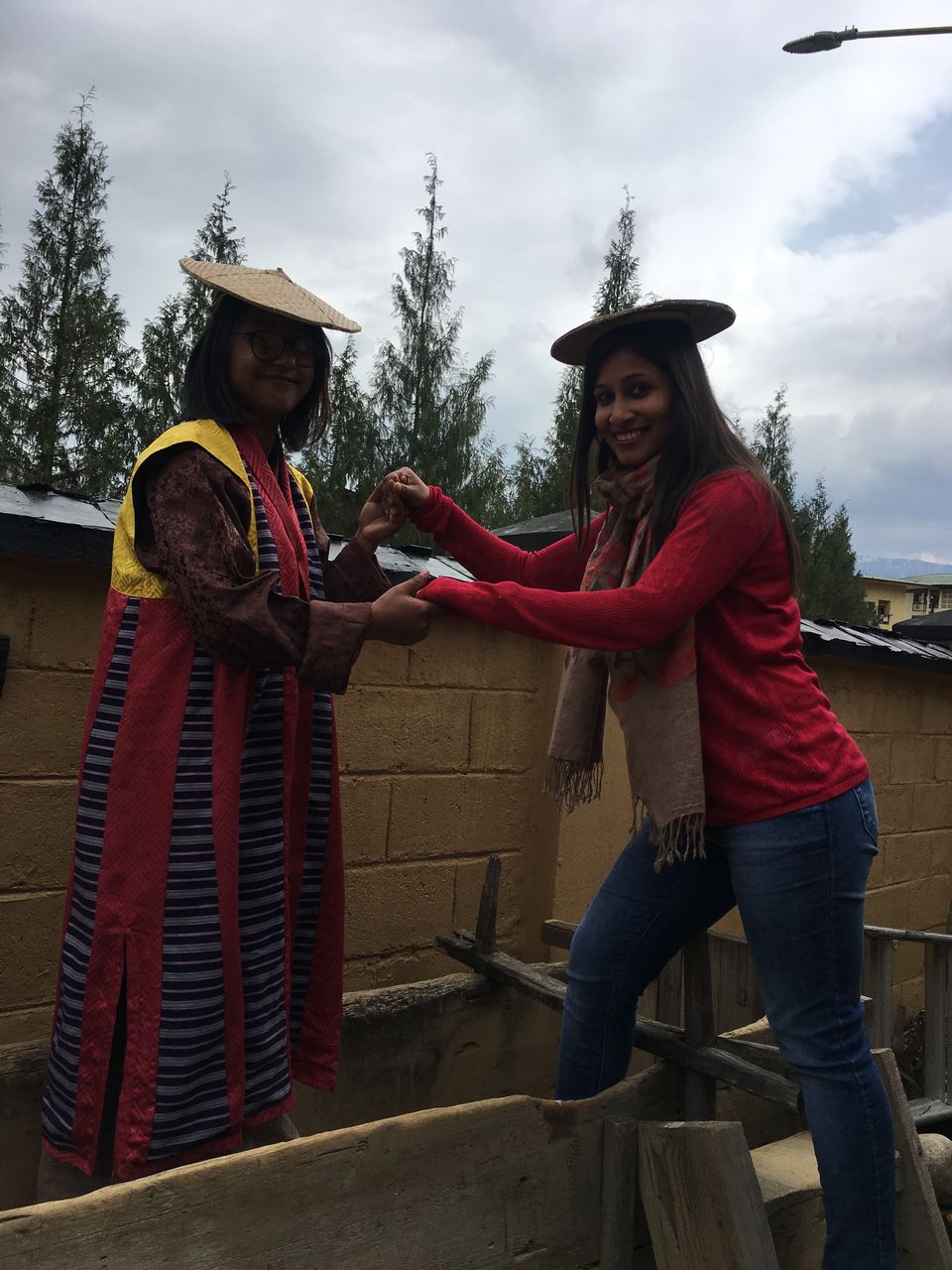 They told us how the mud houses were built in Bhutan, singing songs and dancing and also made us do the same. Showed us their traditional kitchen and garden of fertility.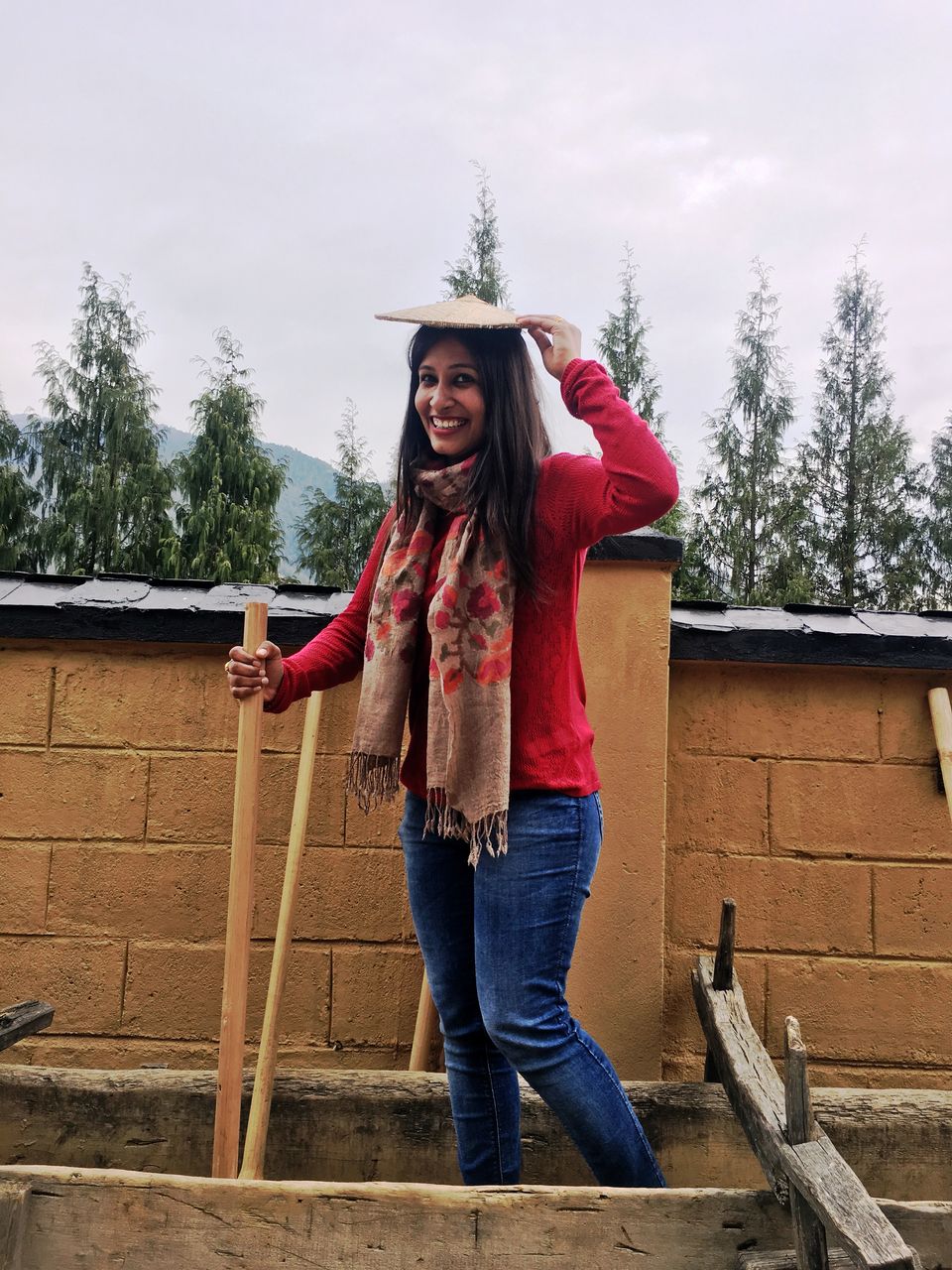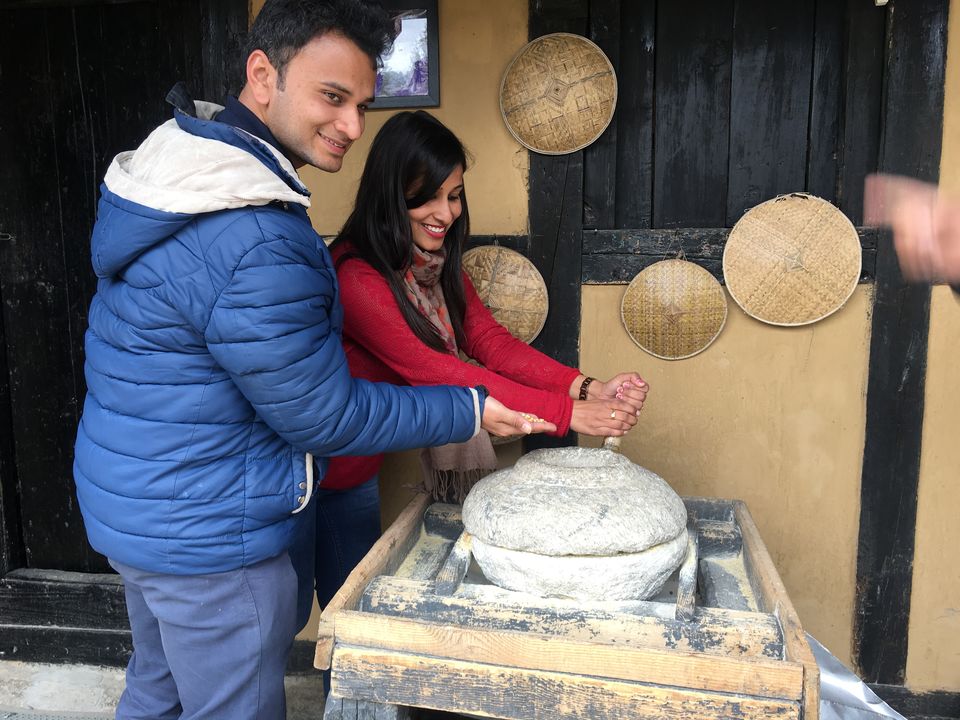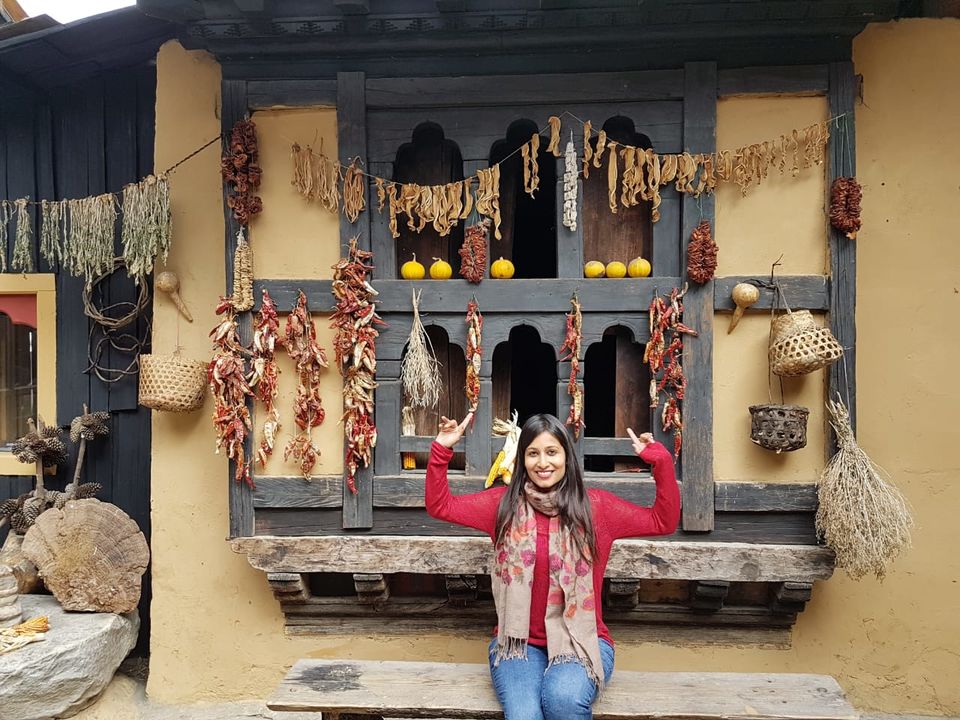 Will take you on a tour of their ancient history starting from weapons used, kitchen items, the way traditional Bhutanese houses were built, temple of fertility and spices of Bhutan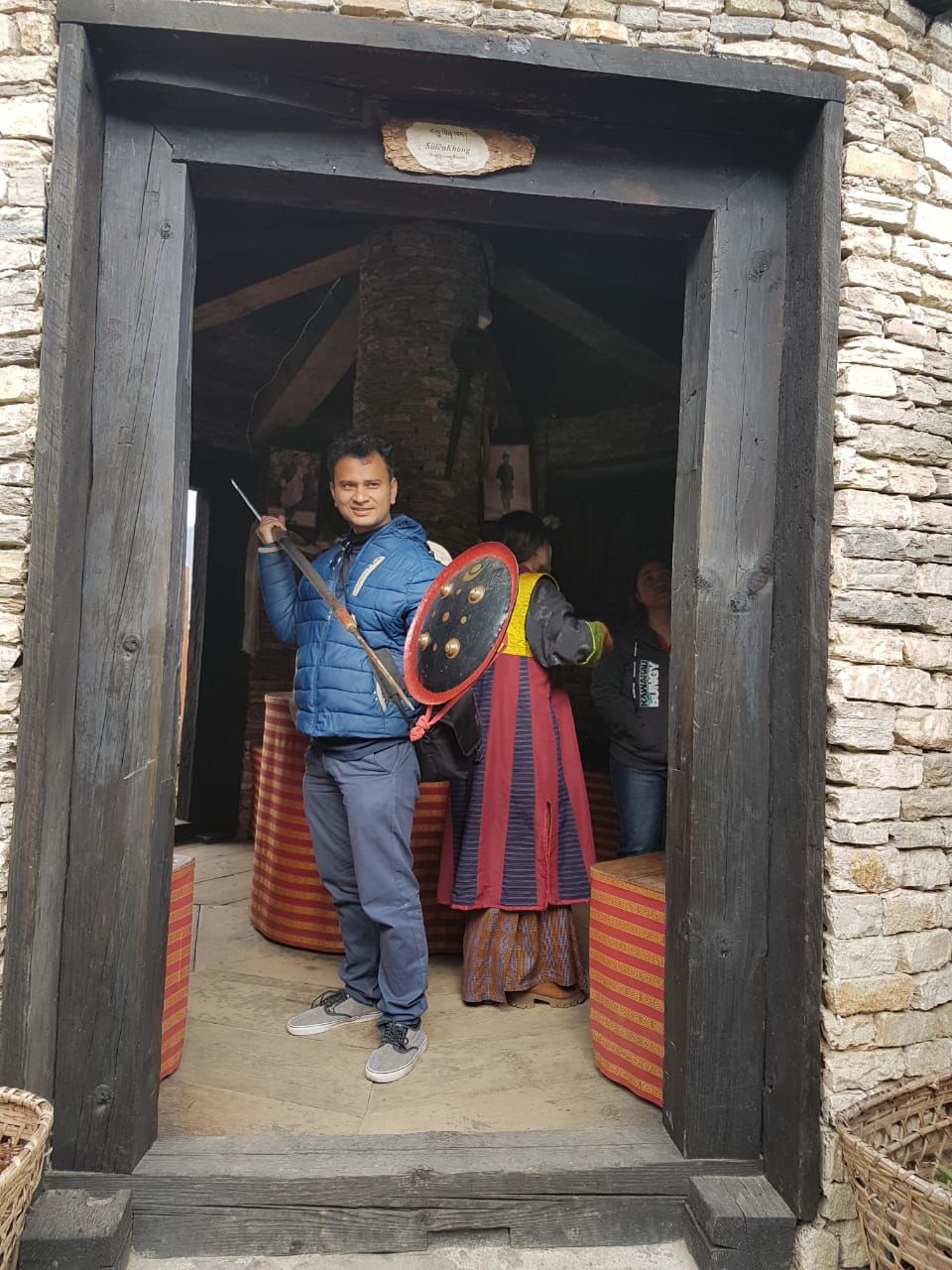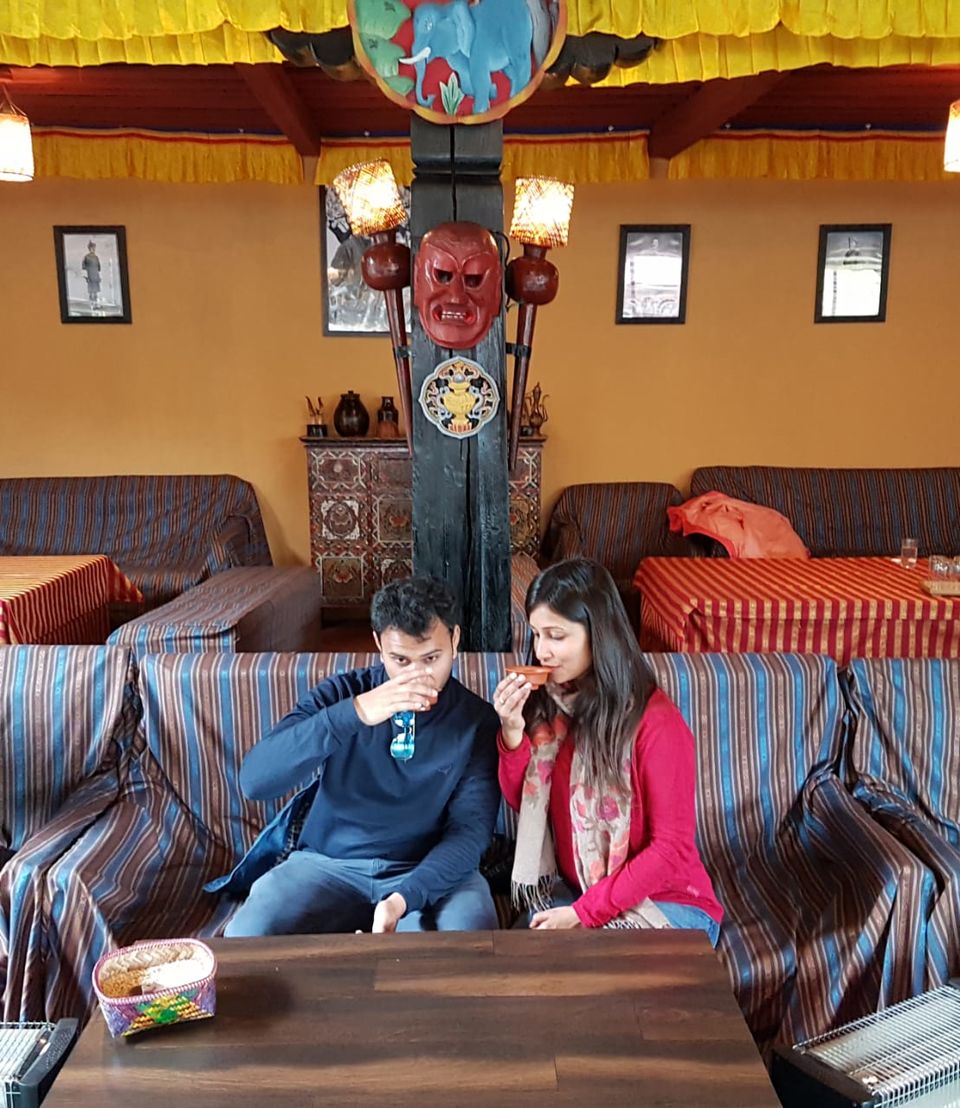 At last, they will give take you to the restaurant area, make you taste delicious butter tea with muri and dance.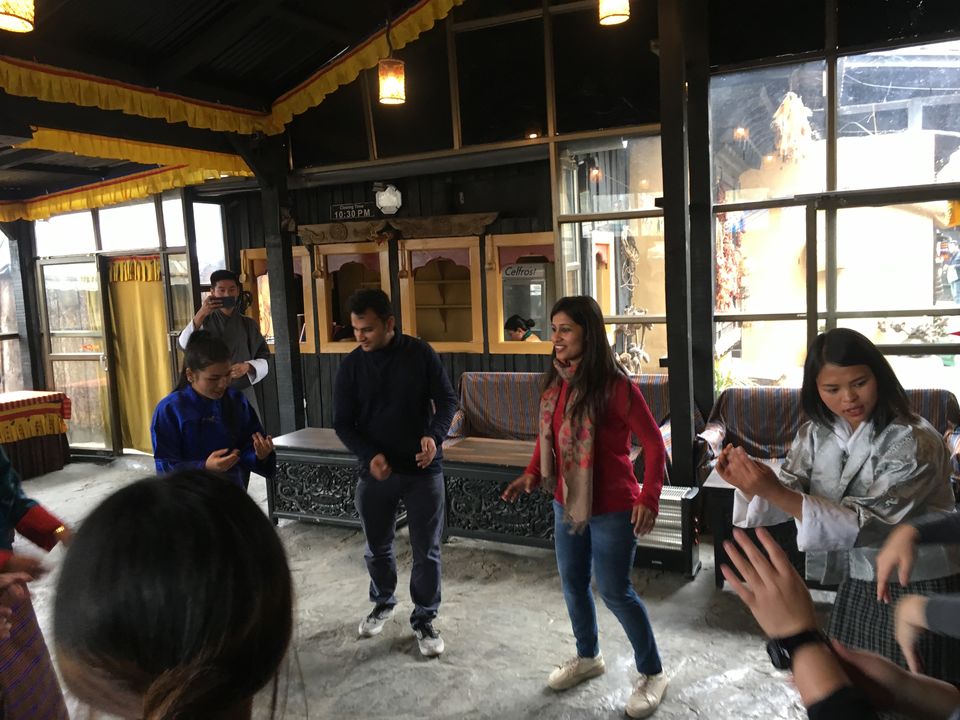 Again they will make you join them for dance. We made them dance too on Indian songs.
You can try your hand at the Archery as well.
Entry Fee – 300 Nu and 150 Nu for Bhutanese dresses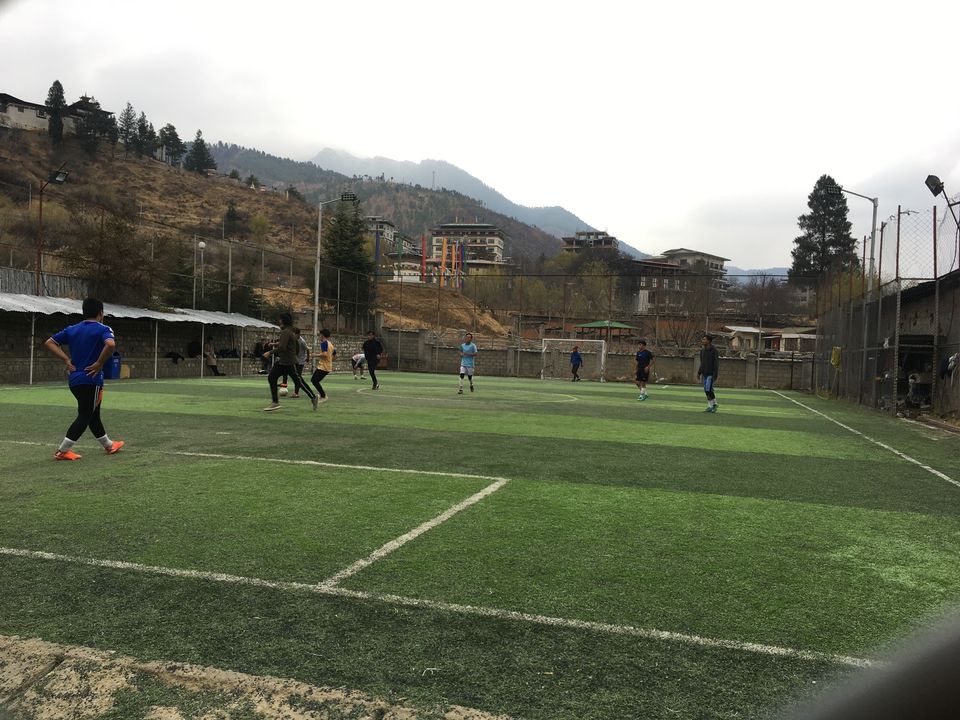 These players were playing football outside Simply Bhutan, they had a small ground but they were playing extremely well.
It was all from Simply Bhutan, Guys do visit this in the first place you will love it. If anyone who is reading this post go the same place please make them dance gaana aapki marzi and let us know on which song you made them dance.