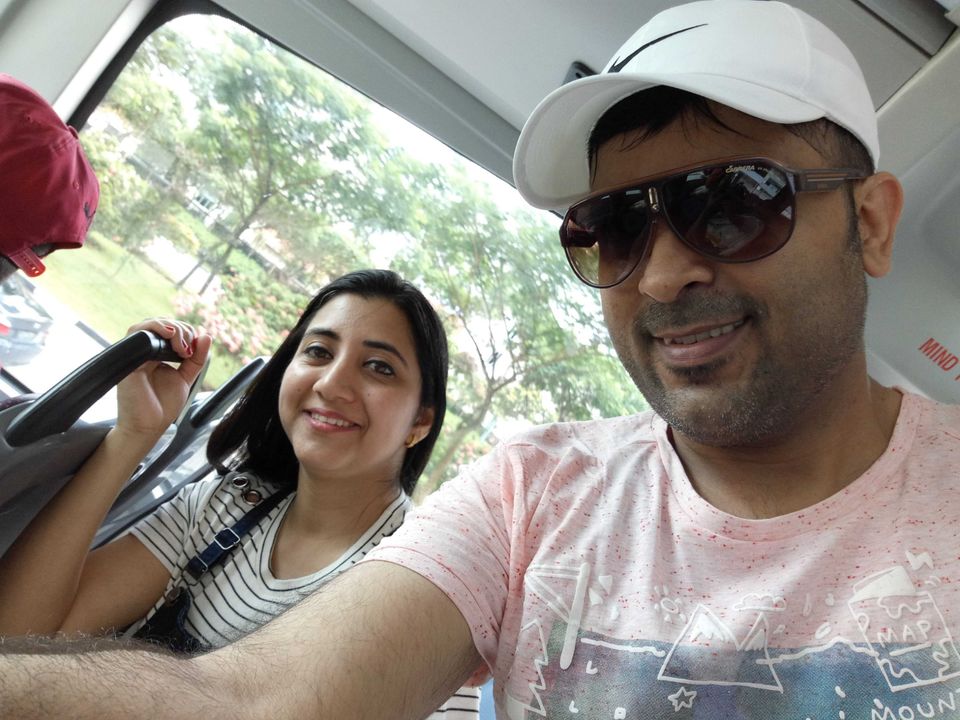 Being in Singapore is like being in the world of dreams. The illusion seems to start right from the Changi airport itself, which is one of the best in the world. Even a week is not enough to experience all the wonders of Singapore. I wanted to experience the spirit of Singapore, meet the locals, see them in action, travel how they travel. Thus we decided to travel on a budget. We stayed at a budget hotel, travelled via public transport, interacted with many locals. It is one of the safest and most tourist friendly places that I have ever been to.
We booked our flight tickets around three months in advance for Singapore. We were able to get quite some discount on the tickets. For stay, we decided to go for a budget hotel and stayed at Hotel Fragrance - Emerald. The rooms were small but perfect for a couple or a family of three with a small child. There is no scope for an extra bed though. The hotel room was very neat and clean. Location wise this hotel is quite good as well.
We arrived at 9pm in the night. The Changi airport is a tourist spot in itself. There is a butterfly garden, sunflower garden etc, these make for good photo taking opportunities.
Firstly we bought the Ez Link travel card from the airport. This card works on the entire MRT network (this is Singapore train) as well as in buses. The minimum recharge value is $10, one can get further top-ups done from any MRT station.
We decided to take the Singapore MRT train (Mass Rapid Transit) to our hotel. It would be a good idea to download the app - Singapore MRT Map 2019. This app has the complete MRT map and is very easy to use.
We had to run to catch the last train of the day. Our stop was at Kallang MRT station. From here our hotel was a 10 minutes walk. The hotel staff was really nice, we had a really quick check in.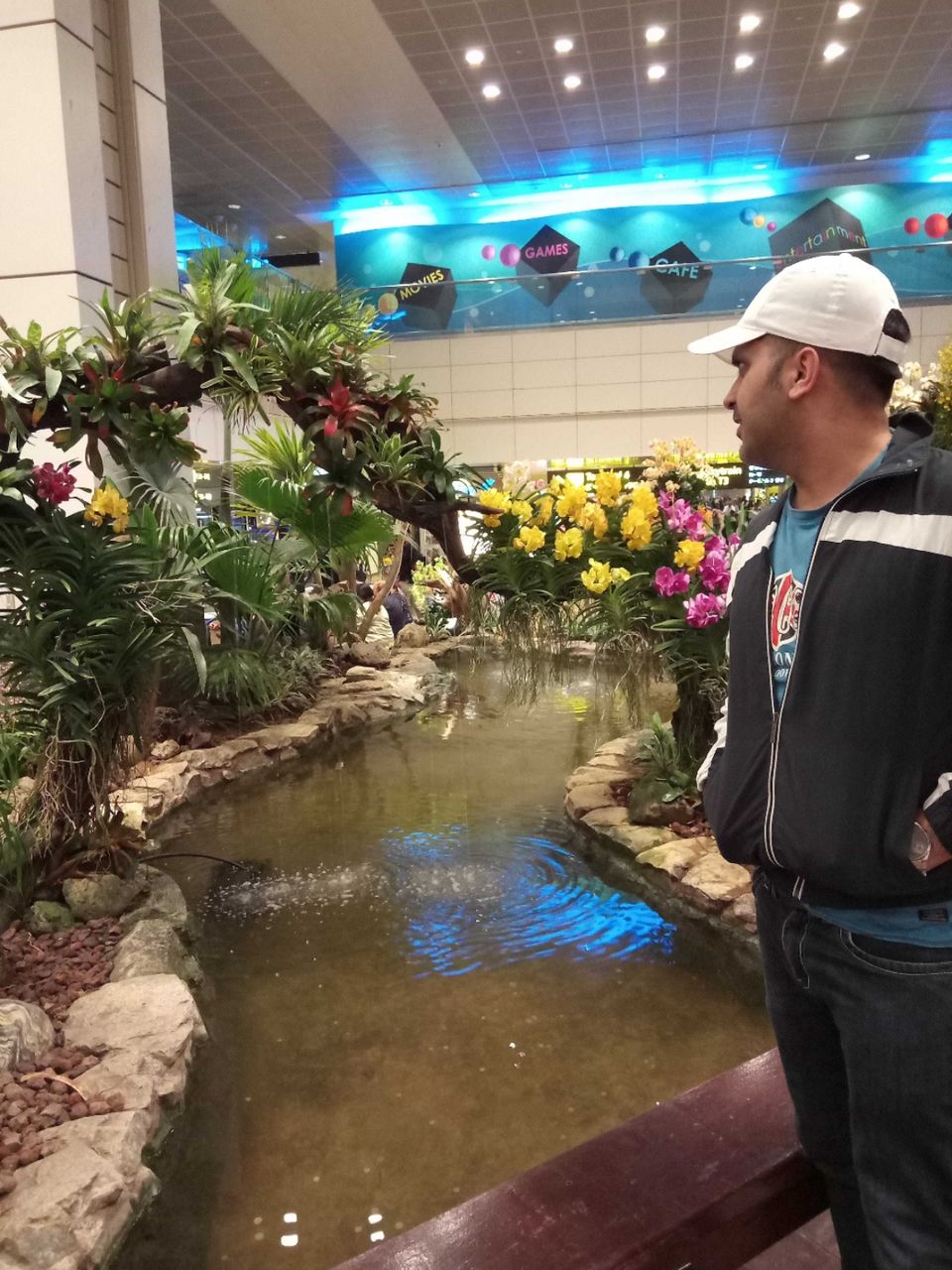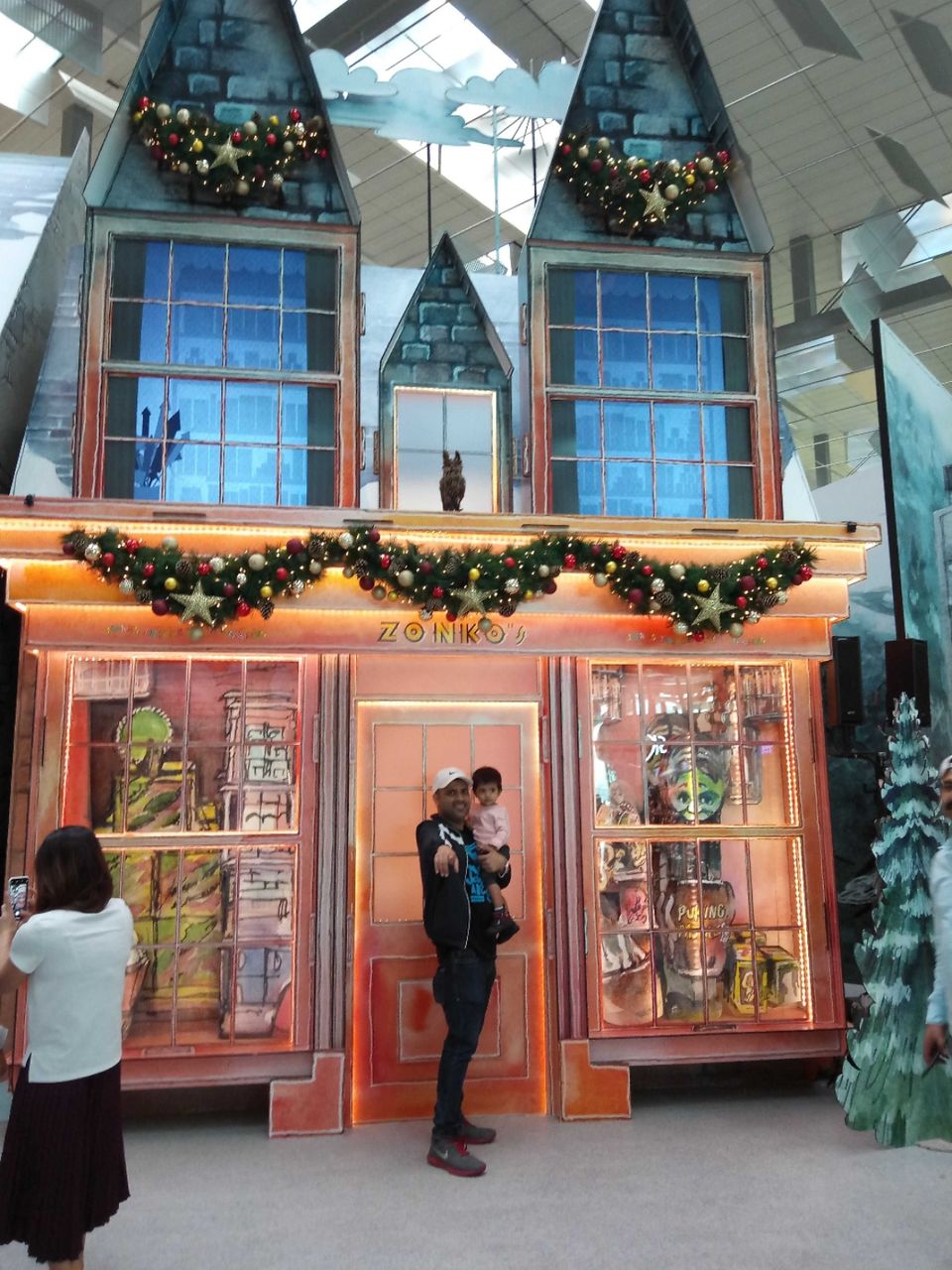 Our hotel was located in Geylang, we took the bus from here to the zoo. Its a long ride (1.5 hours) but we enjoyed it nevertheless. We loved sightseeing and clicking pics in the bus. There are many apps available for bus routes in Singapore. One can travel to the zoo via taxi service as well, but the buses are double storey and air conditioned, it was fun travelling in them. Buses have ample space for strollers as well, so a good option if one is travelling with a baby.
Singapore Zoo is definitely one of the best in the world. There is a beautiful picturesque lake here, the wonders of this zoo are hard to describe in words. It was the first time that I saw wild animals from such proximity. Visiting the zoo needs an entire day, so the earlier you start the better. It closes at 6 pm in the evening.
We bought the tickets online from the Singapore zoo website.
There would be a lot of walking required, so good shoes are a must. Plus an umbrella as it can rain anytime in Singapore. The zoo has many washrooms but just one babyroom and that too at the entrance, so it would be good to change the diapers and feed the baby before starting with the zoo adventure.
Food - inside the zoo Indian food is available and also of many other cuisines.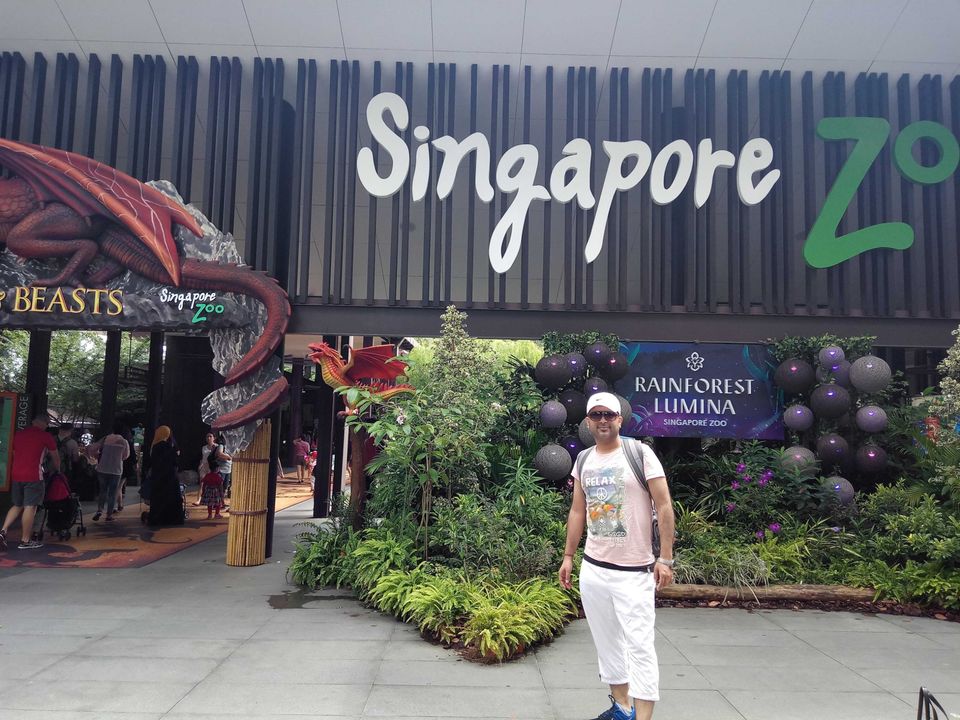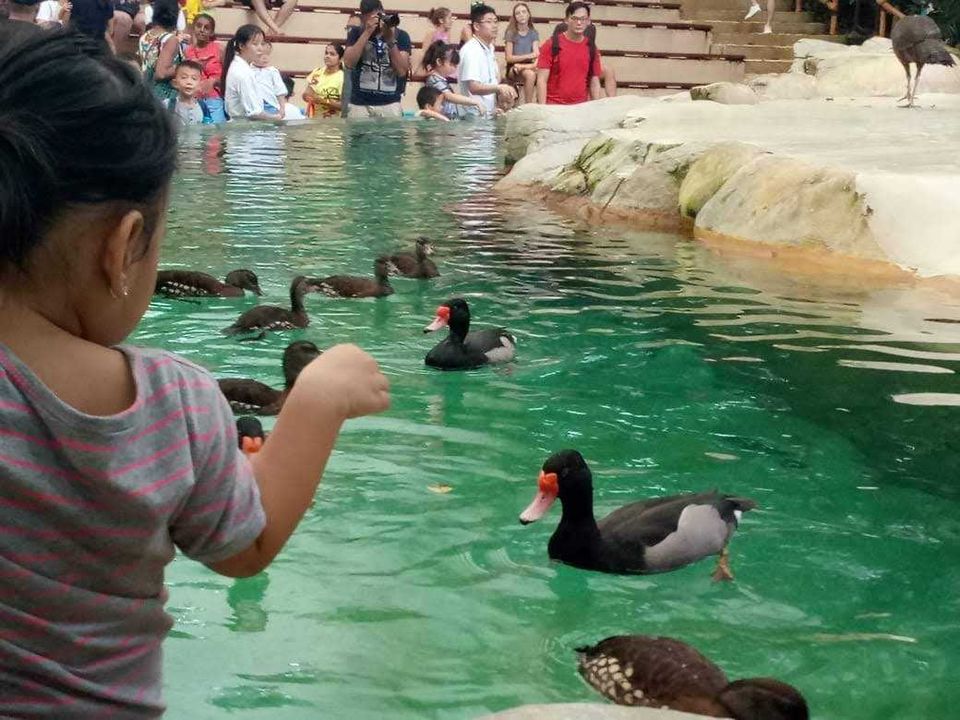 After this we decided to go to Little India for dinner as we were travelling with parents who are strictly vegetarian. For Little India, one has to take a bus and then MRT. There is a bus stop right outside the zoo. There was a male peacock and its baby frolicking around at the bus stop. My baby decided to follow them too, again something right from a dream.
Little India has every kind of Indian restaurant and a beautiful temple as well.
We travelled to Vivo city shopping mall via bus. From here a monorail will take one to Madame Tussauds.
There is a 4D movie which is shown here, it was my first experience of watching a 4D movie, just loved it.
Right outside Madame Tussauds are many good places for lunch.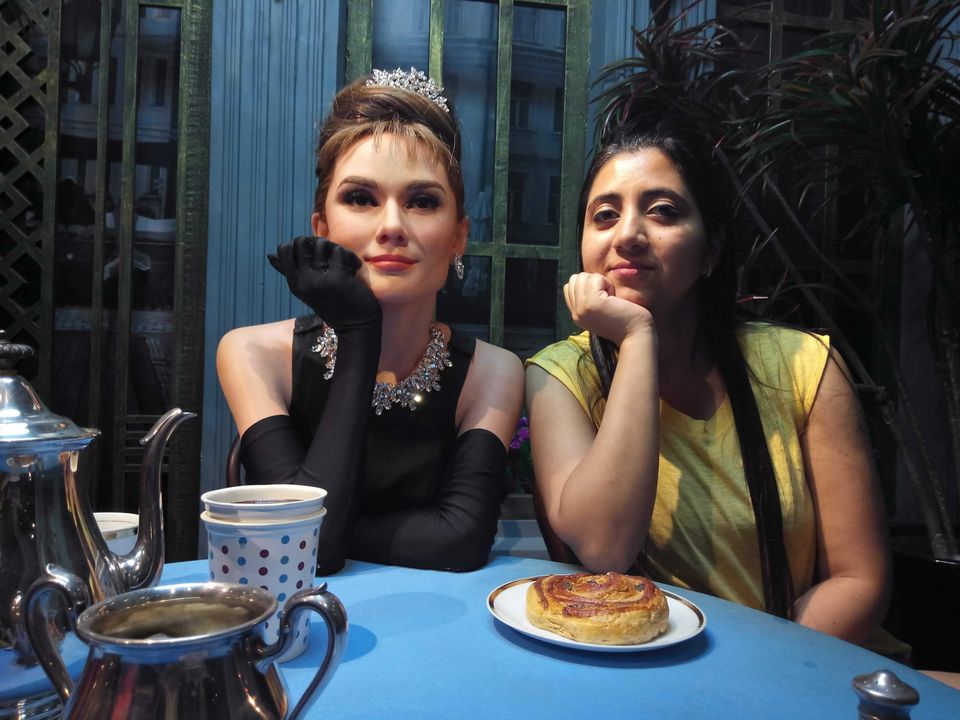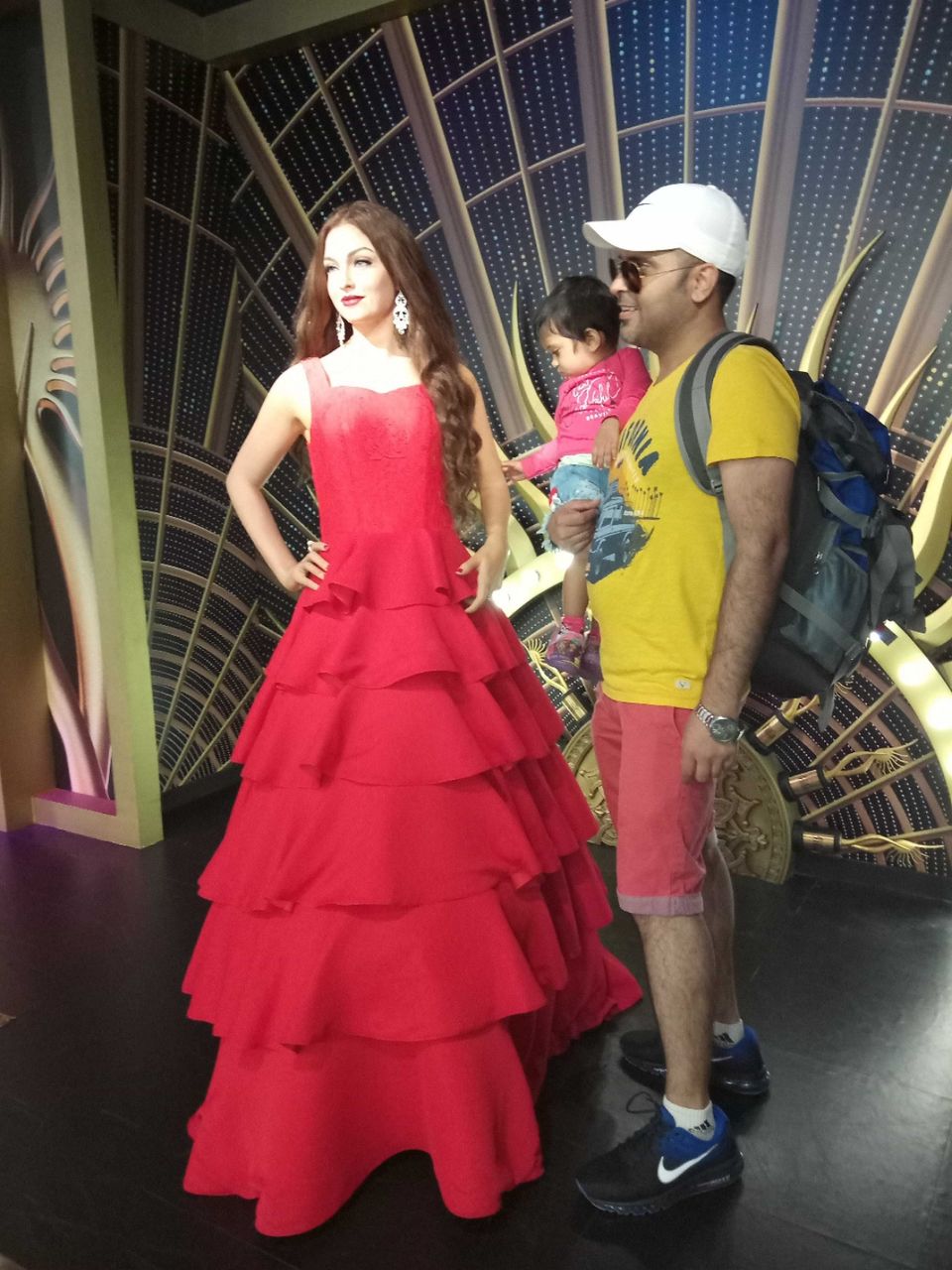 Around 4 pm we headed for Merlion Park. There are some good restaurants here. After taking more than a hundred photographs, we decided to walk to the Esplanade theatres.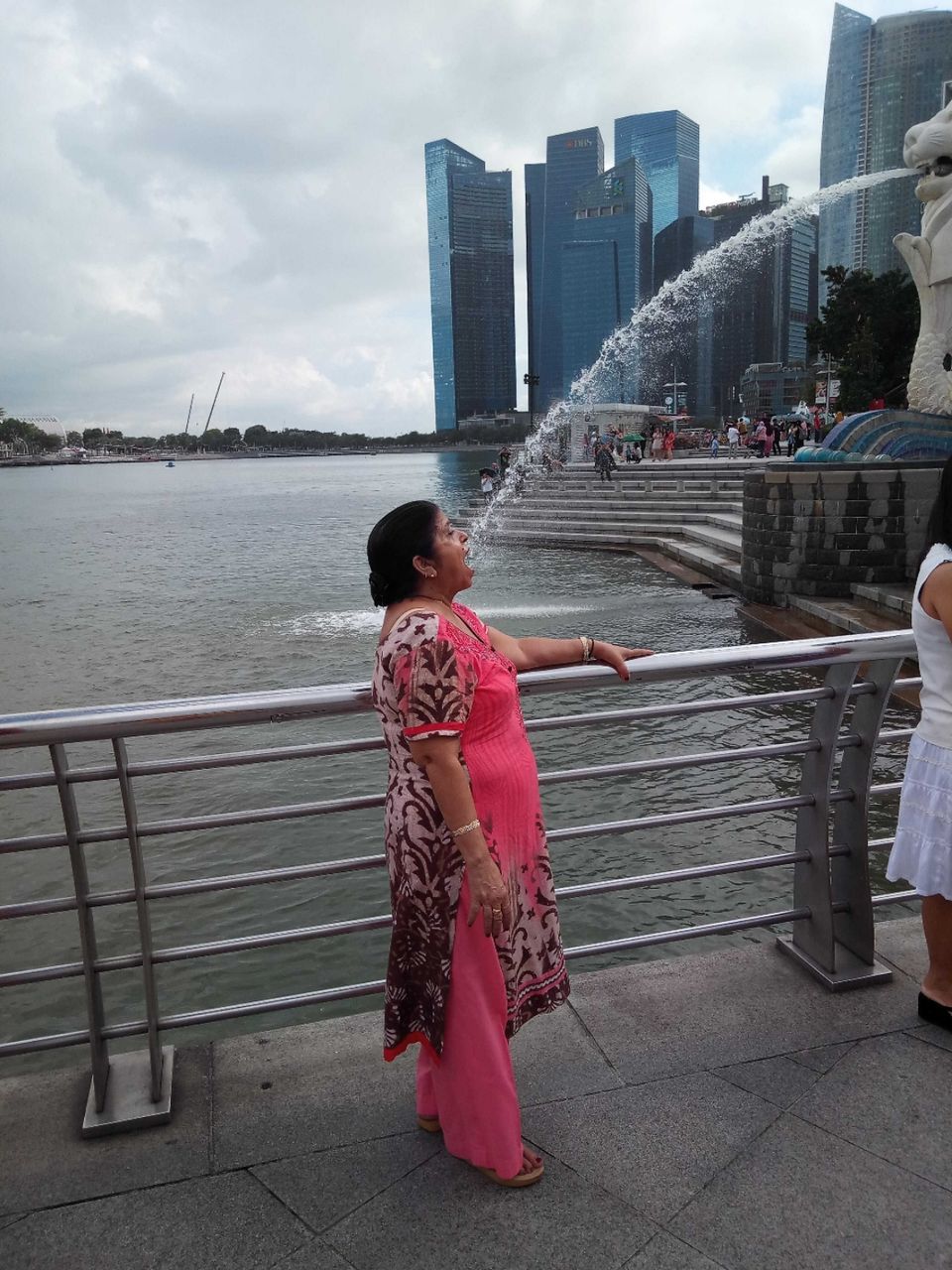 In the evening our plan was to visit Gardens by the bay. We took a cab from Esplanade to Gardens by the Bay. Prices of cabs double after 6pm, we didn't know this.
Here we found direct MRT to Little India and headed for dinner to our favourite place. It was just a half hour bus ride from Little India to our hotel.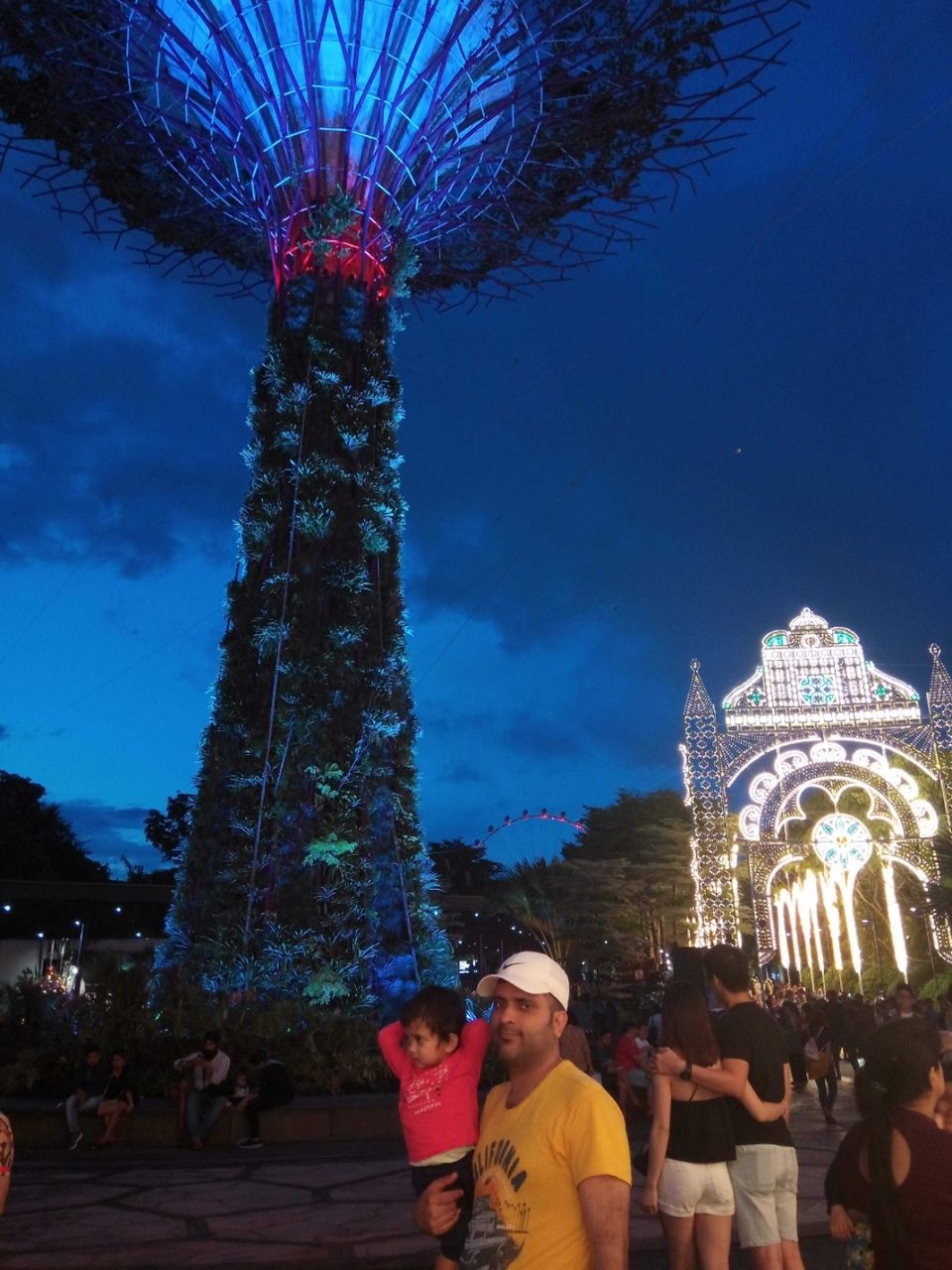 It is best to visit here on weekdays, as weekends are overcrowded. On weekdays itself there were huge ques for every ride. So one needs to wait at least an hour for a ride. Here the question to ask yourself before visiting is do you like adventurous rides? otherwise, you can plan to visit someplace more suitable to your taste. Some of these rides are really thrilling. We were visiting with parents and only one ride was suitable for them. It was a 3D movie ride, the transformers. This place closes at 7pm in the evening.
Food is very costly inside Universal Studios. It is located in a big mall, so after exiting one can find many restaurants and even a food court.
We flew back to India the next day.