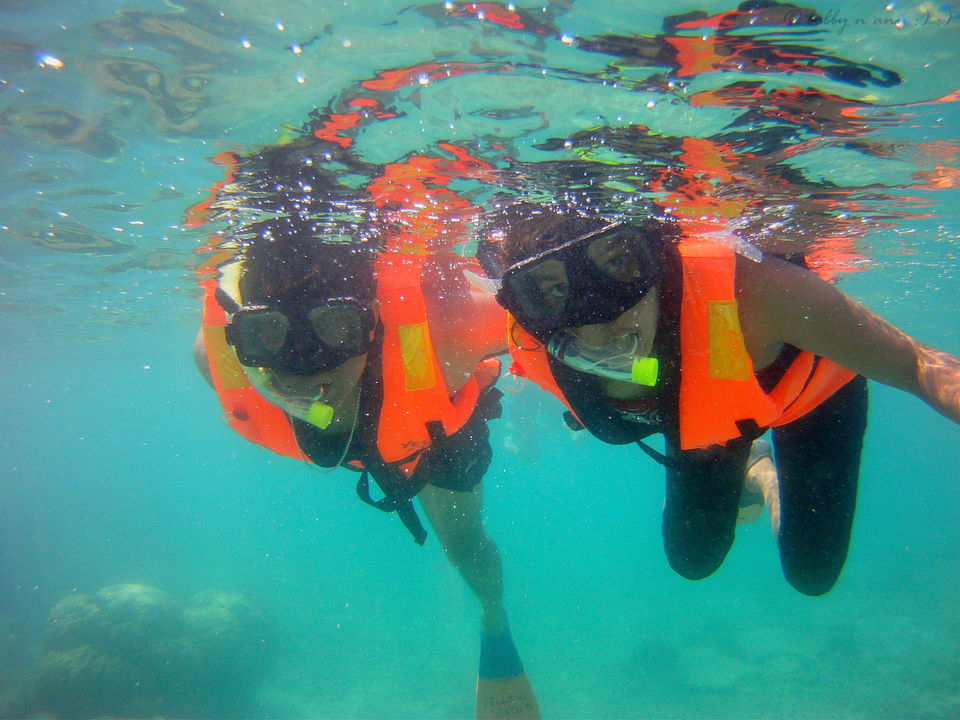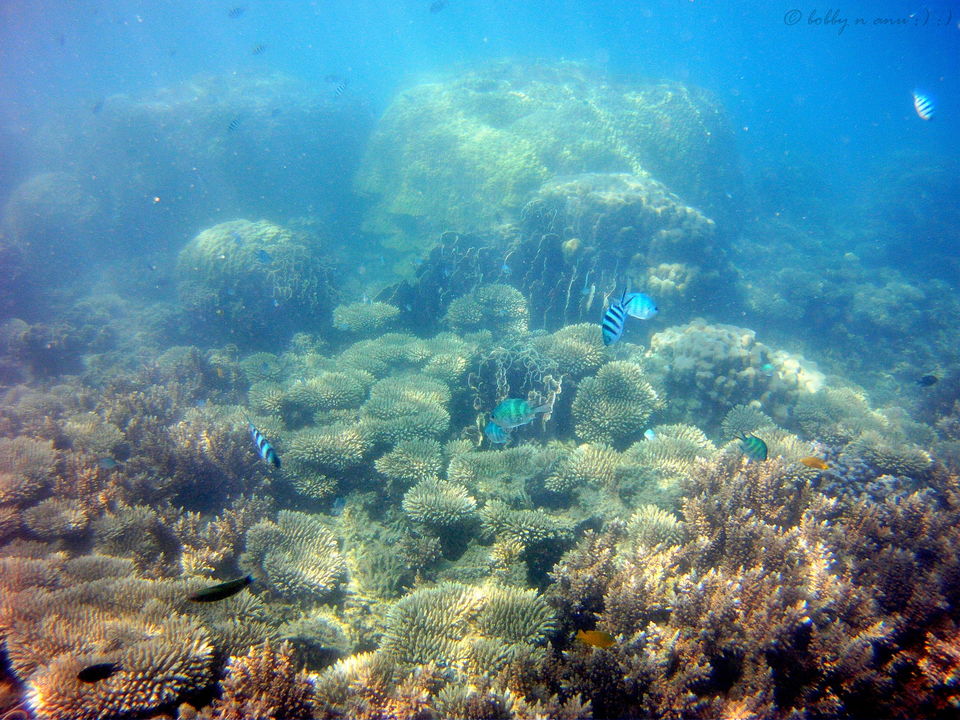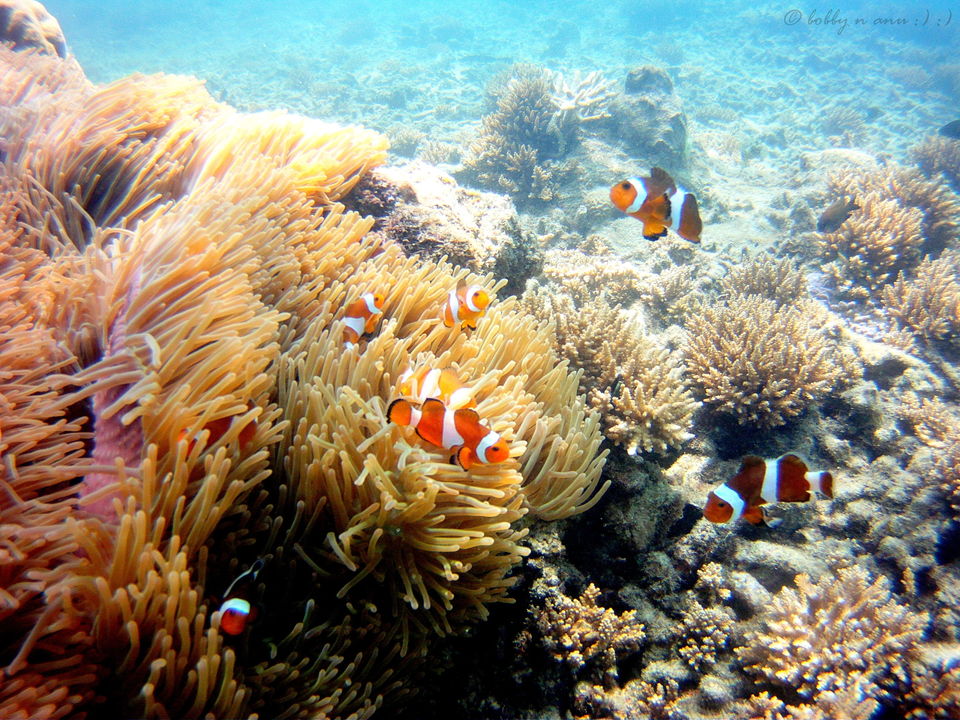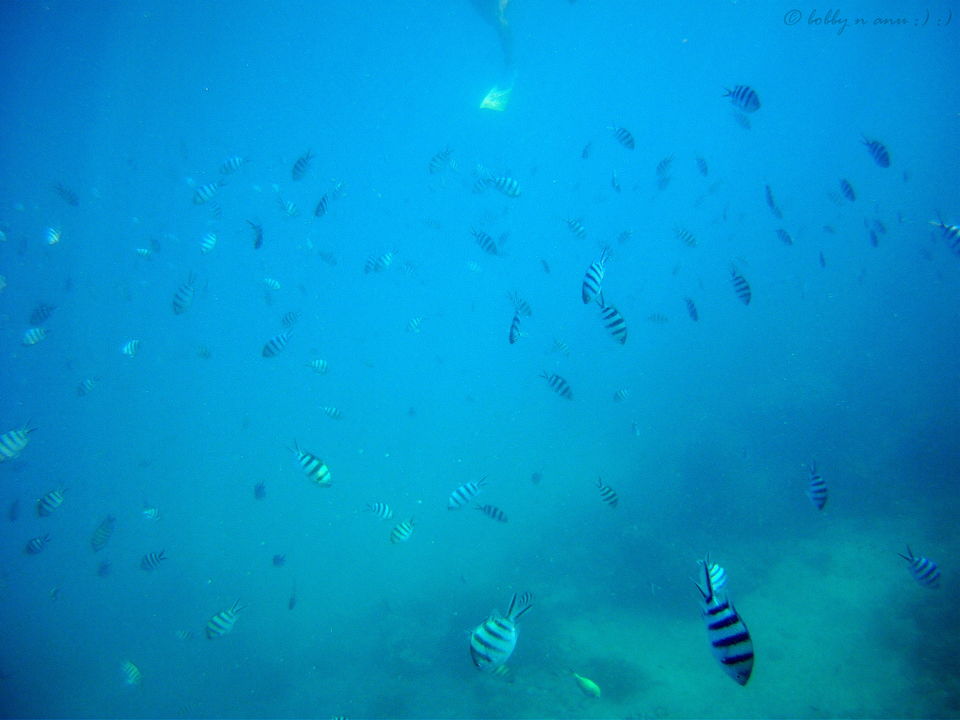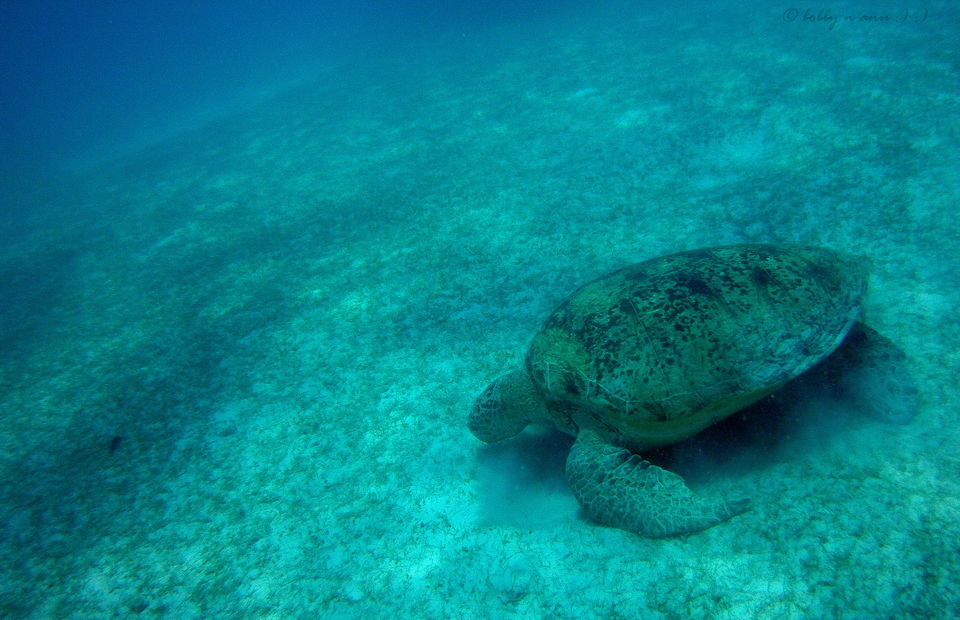 One of our Most awaited Snorkel activity in Perhentian Islands is here.  The best time for Snorkel is between April to Oct.
This is a small group of beautiful, coral-fringed islands off the coast of northeastern Malaysia in the state of Terengganu, not far from the Thai border.  We stayed in Pulau Perhentian Kecil ("Small Perhentian Island") in Perhentian, which is having Big Island & Small Island.
Took a local Snorkel package from Flora Bay Divers to cover 6 places for Snorkel and it costed 30 RM / person.  Snorkel equipment was included in the package.
Took Olympus underwater camera for rent in somewhere nearby shop to capture the Beautiful Hidden underwater world.  Rent - 50RM.  
We started at 9 AM and we re 6 people in our boat from Coral Bay.  This will show you the best spots – some of which you can't reach by just swimming off-the-beach.
Boat trip:  Typically, the itinerary for a boat trip is:
Turtles Point
Coral Point
Shark Point
Lunch in the fisherman's' village
Lighthouse
Romantic Beach
That's out boat , snap took when we are in sea.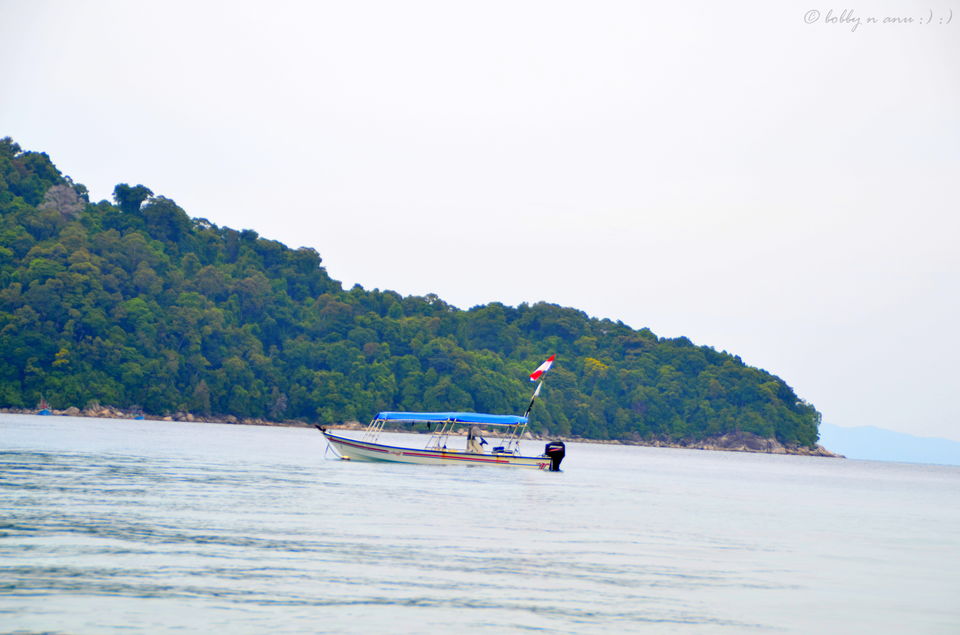 Coral Point  - Few Snaps of Beautiful and Sharp Corals.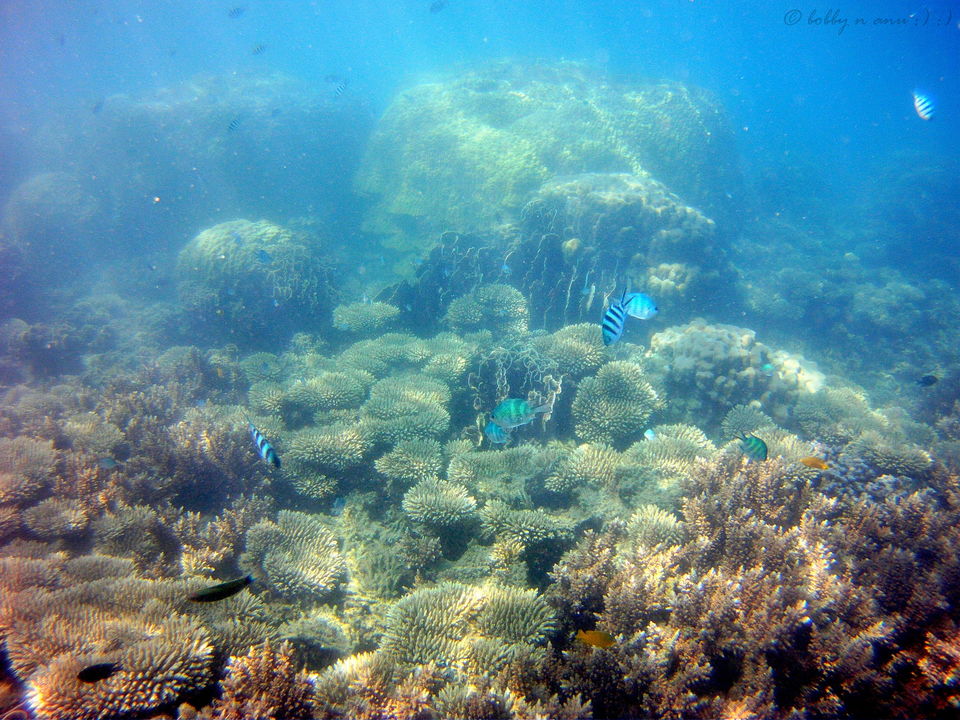 See that Colorful fish :)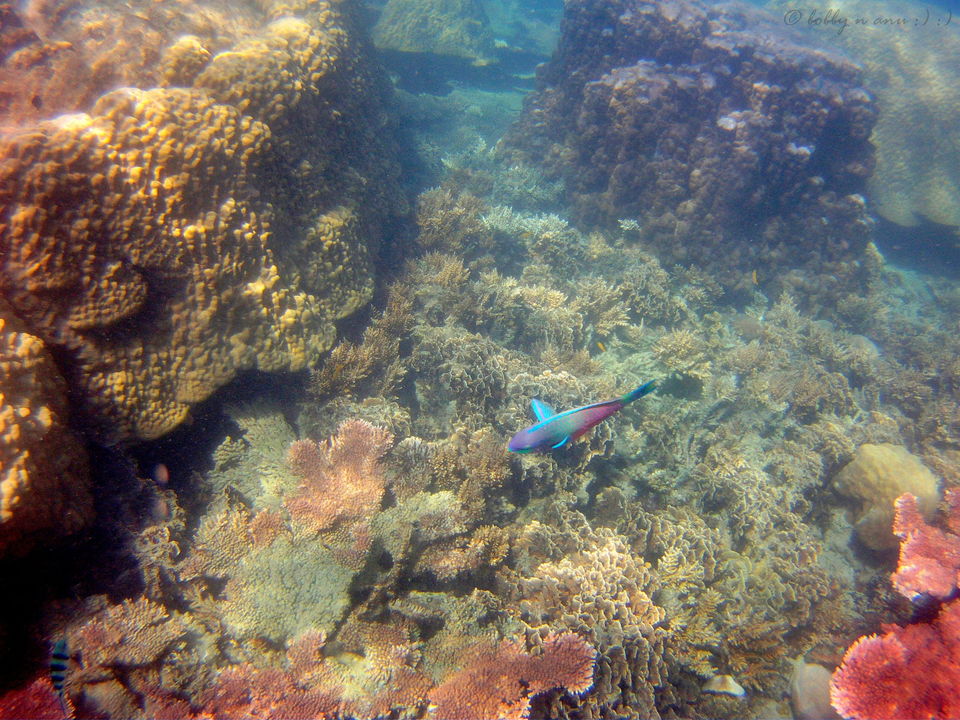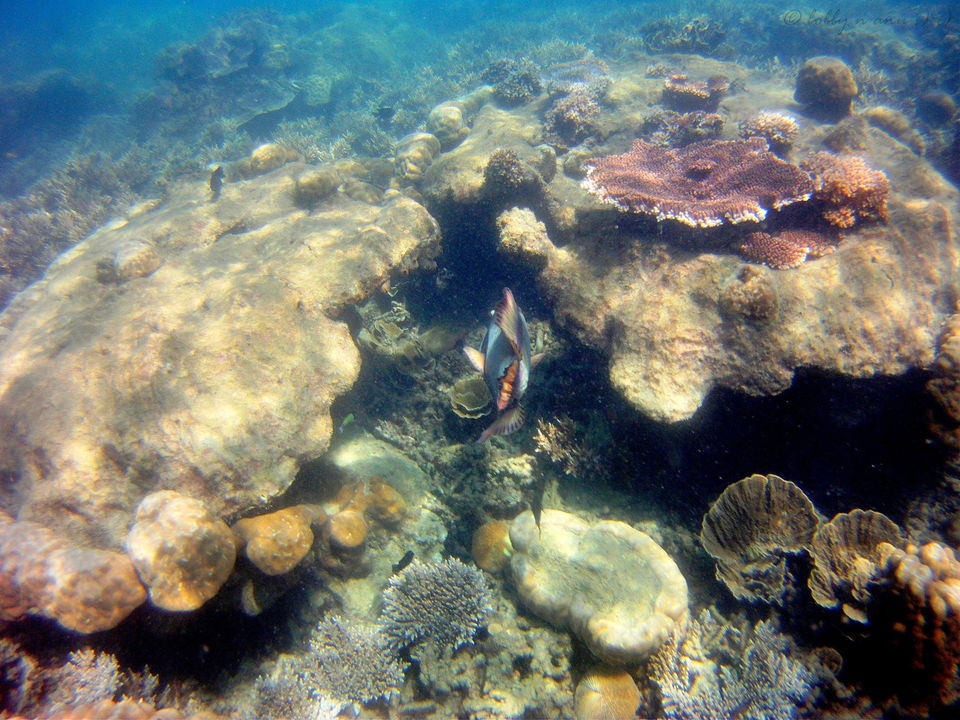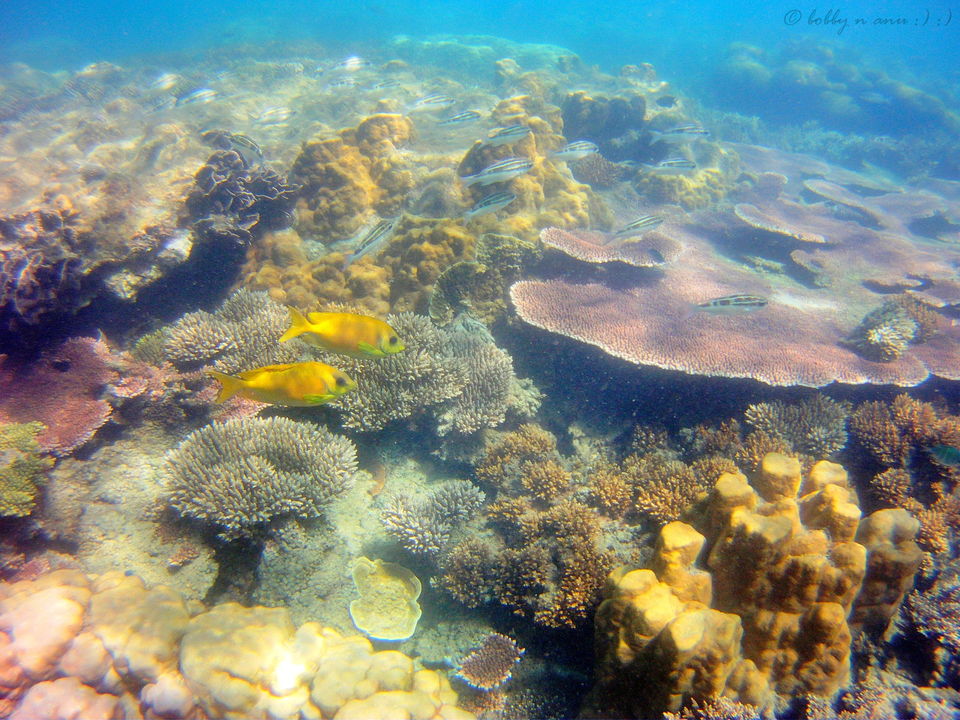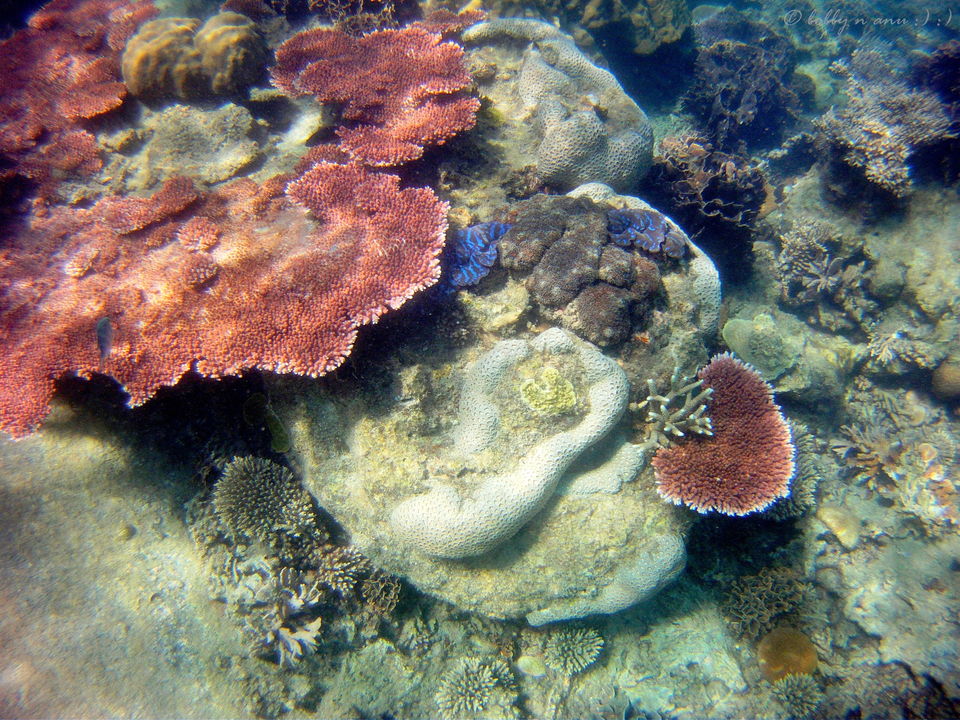 Shark Point - You can see lot of Sharks here and it depends on the time during the visit.  Luckily, we are able to capture few.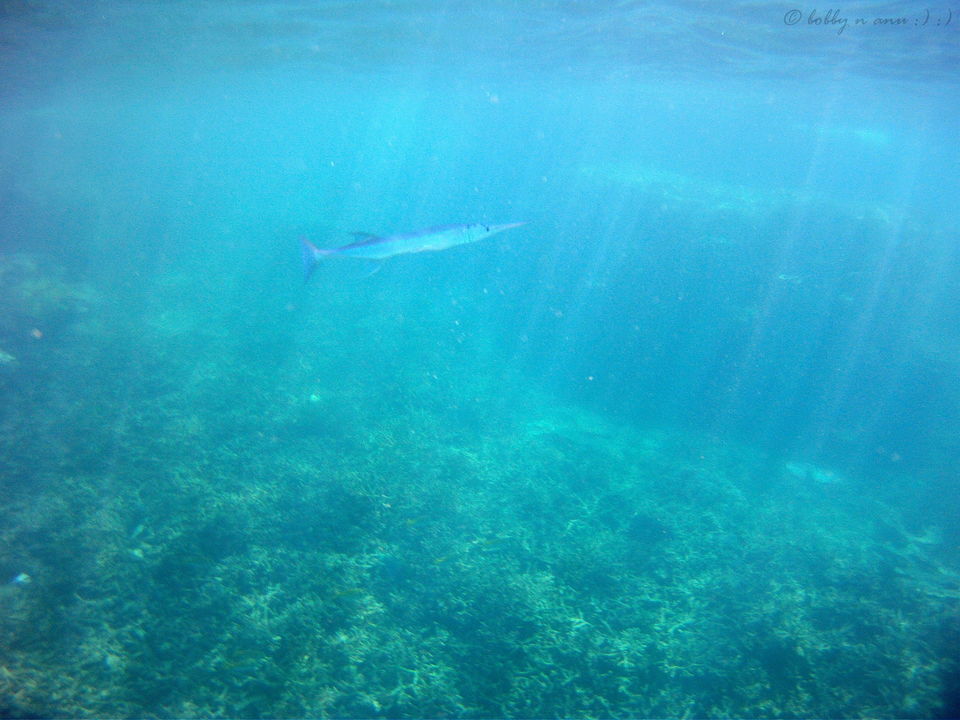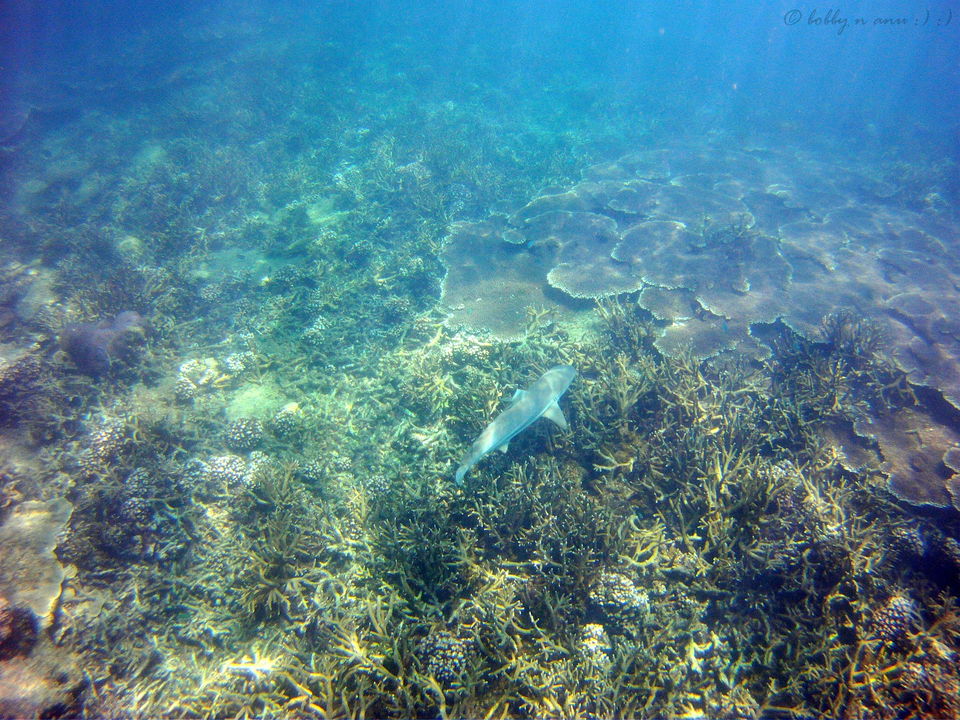 Turtle point -  You can see Giant Tortoises here living from more than 100 Years.  Luckily, it came up and we are able to touch it and believe or not, it was so big and we are surprise to see the size of it.  It was so huge that 3-4 people can sit very comfortable on it..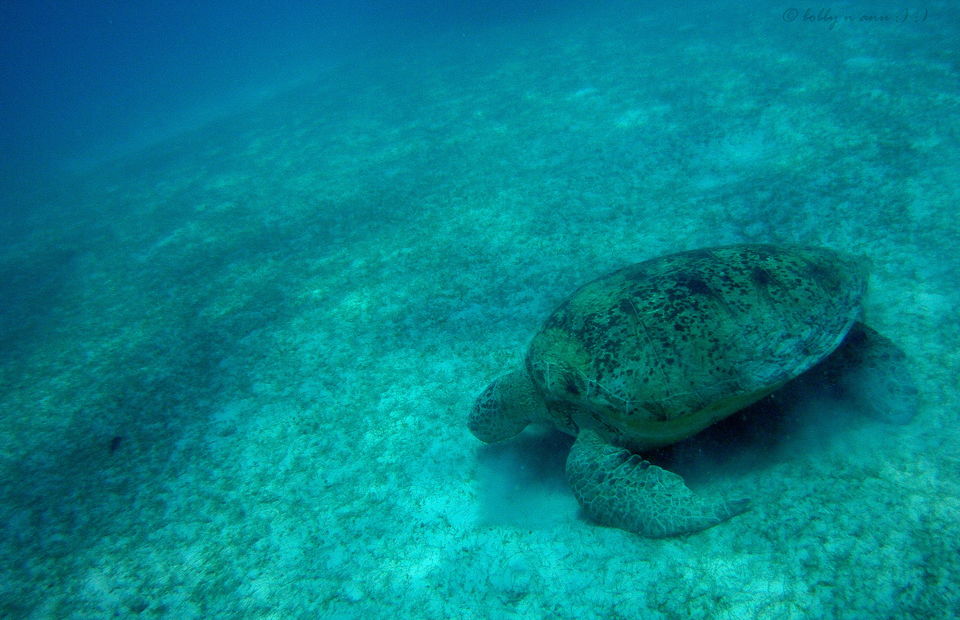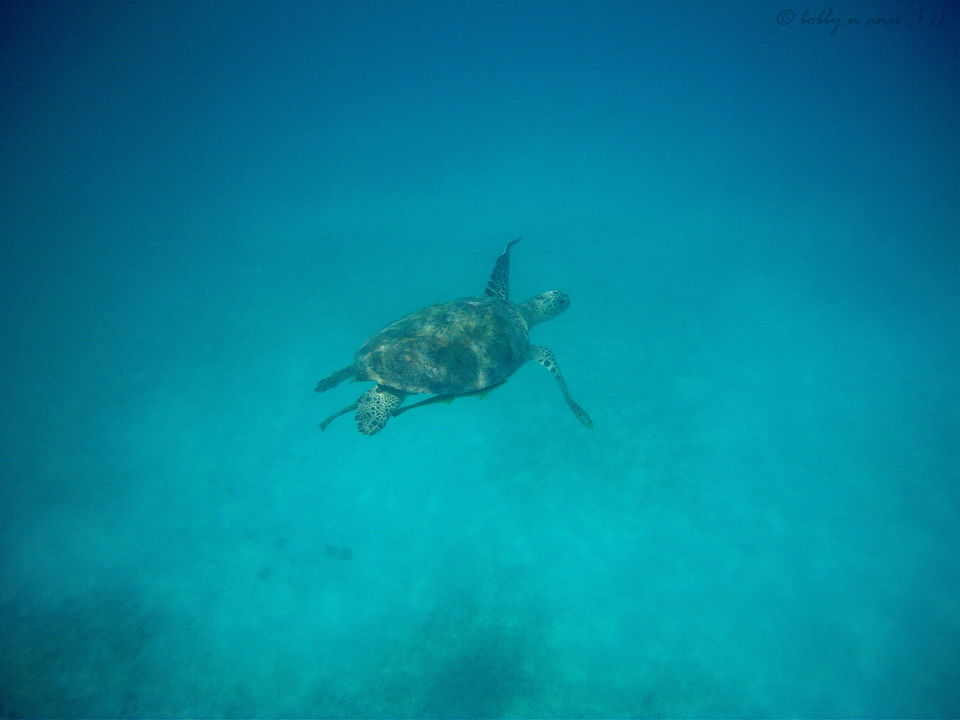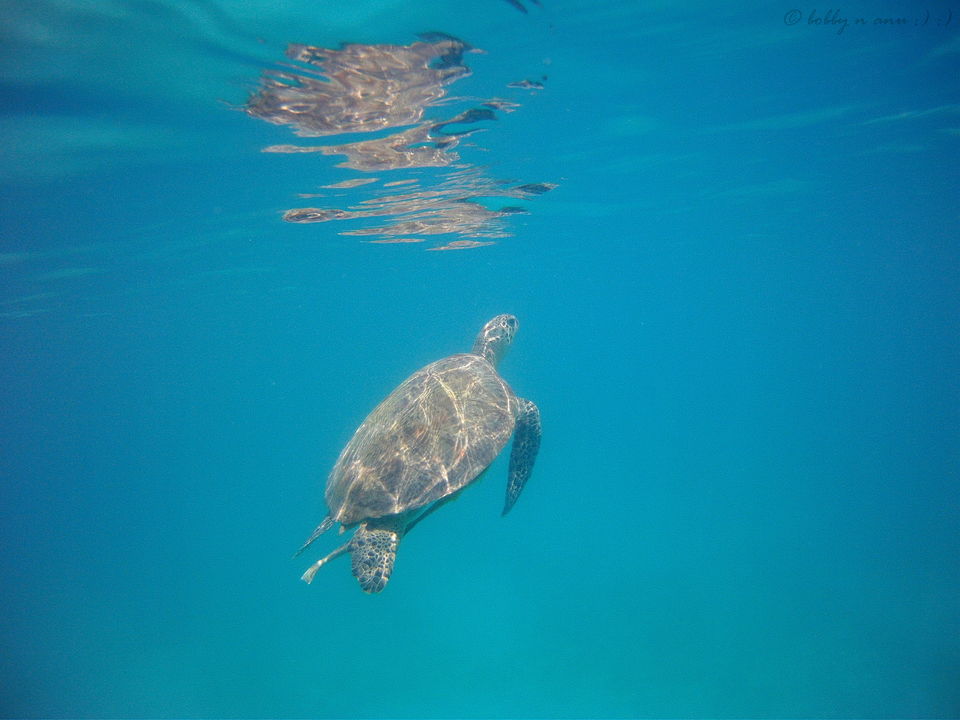 We headed to Fisherman village and had a Nice sea food there and took a break for 30 mins after lunch.
Around 2 PM, started to Lighthouse, where we see lot of Small fishes and it was a trilling experience swimming between them.  Jumping from top top of lighthouse into sea is really amazing.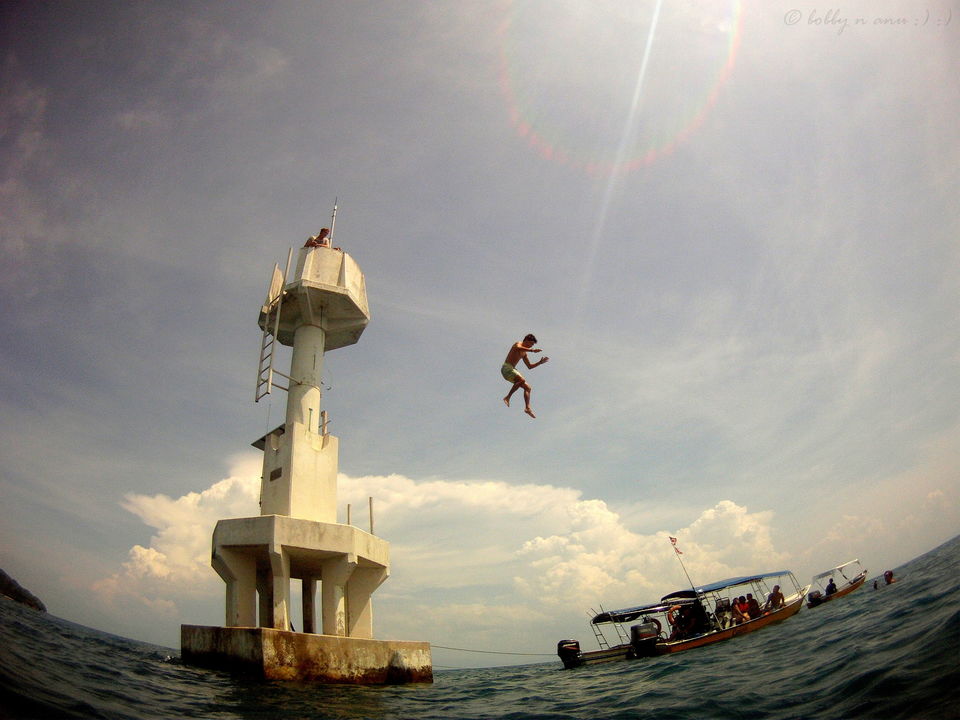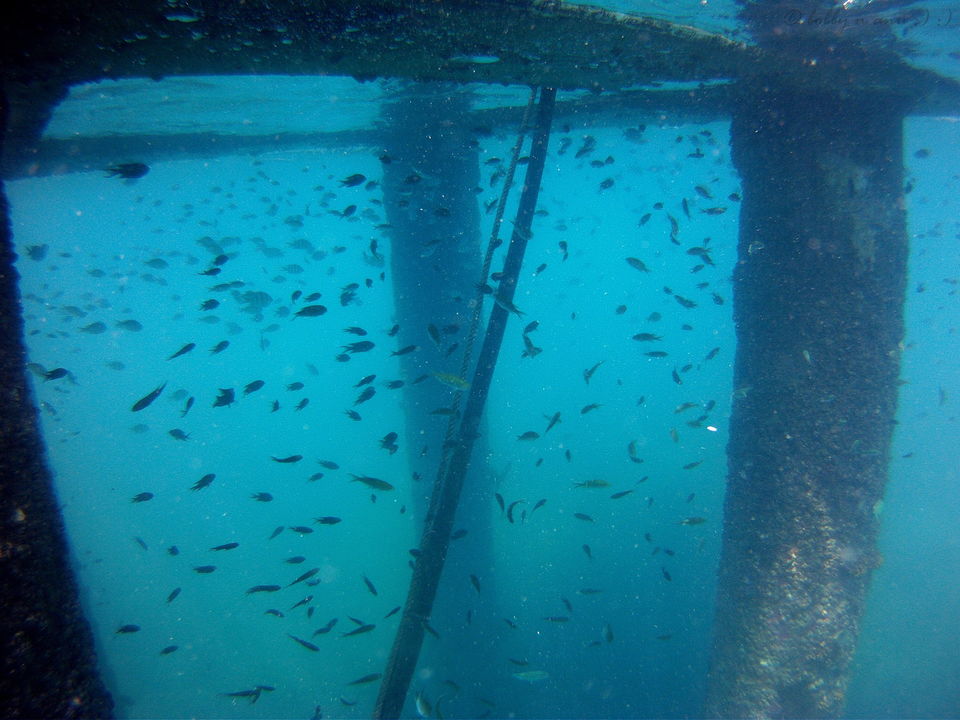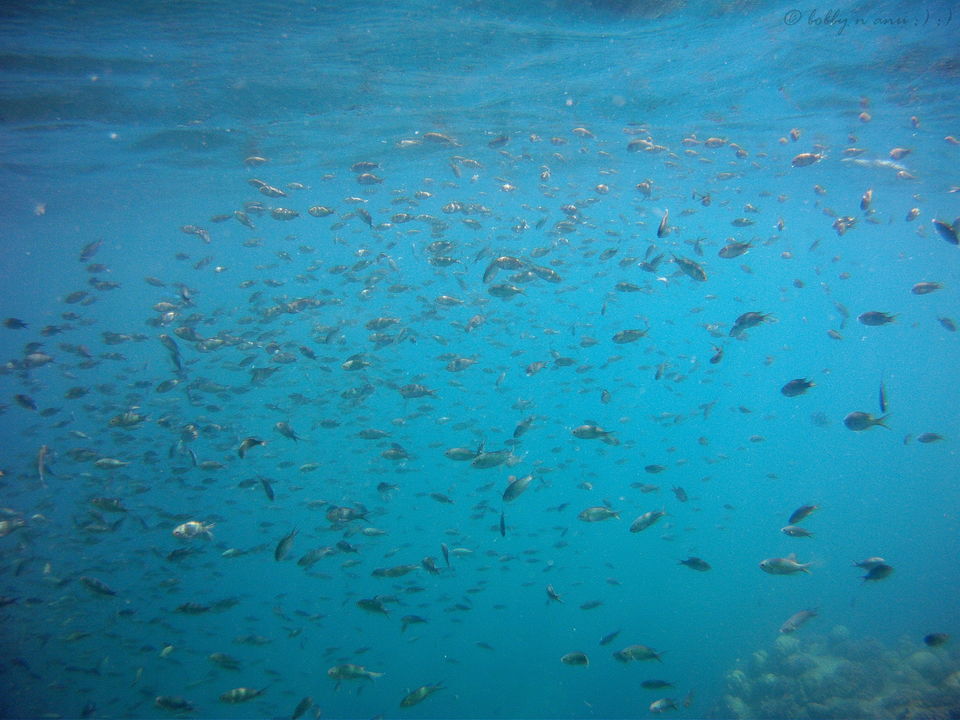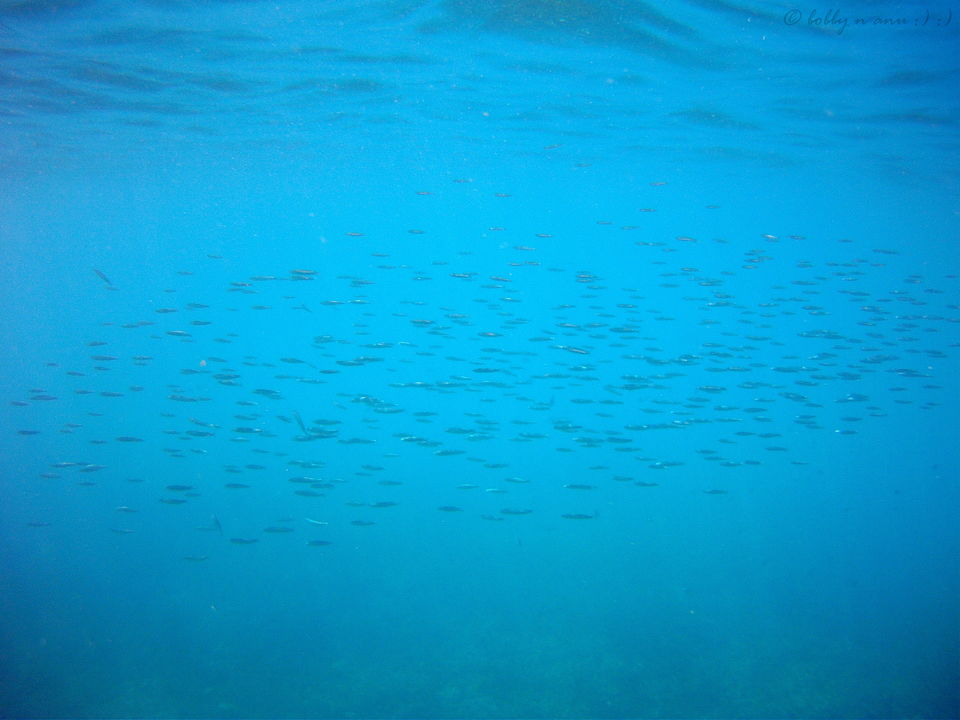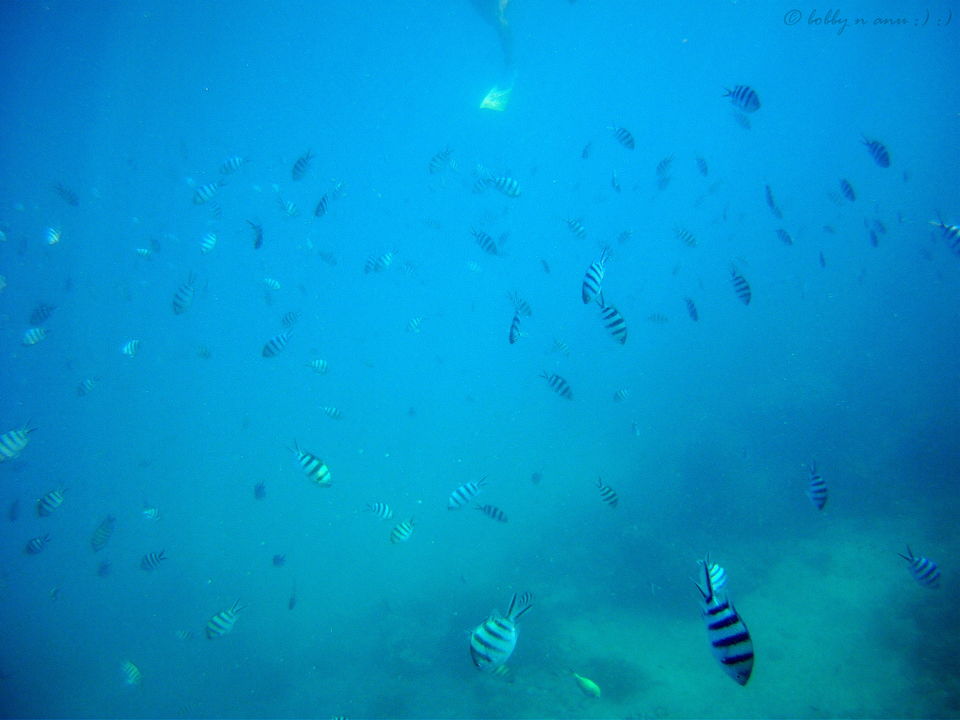 Relaxation in sea for sometime :) :)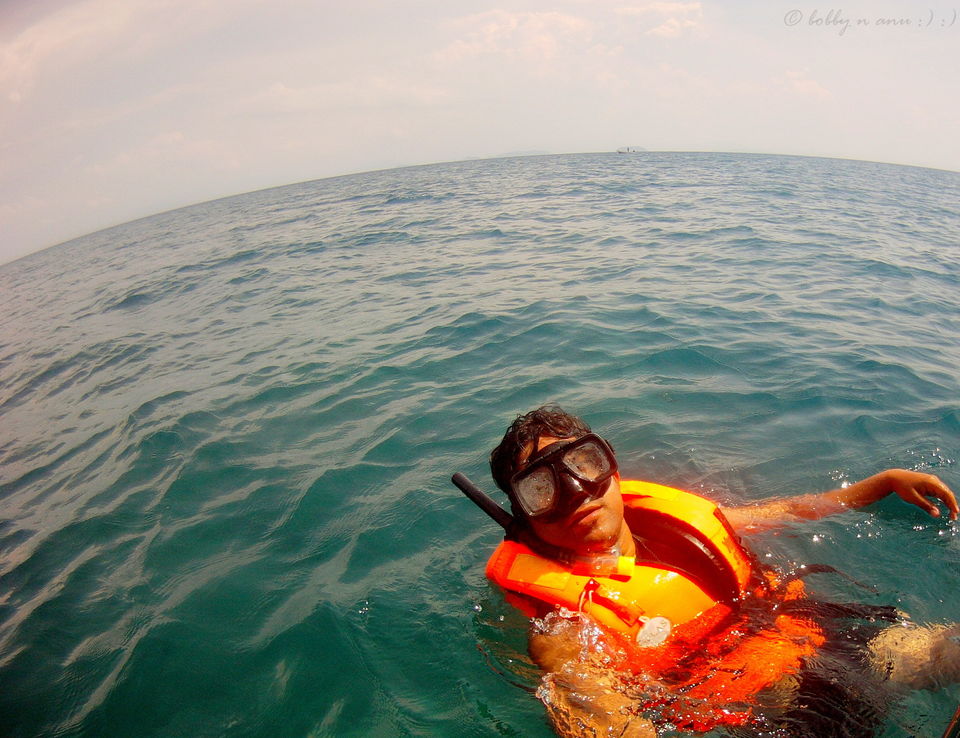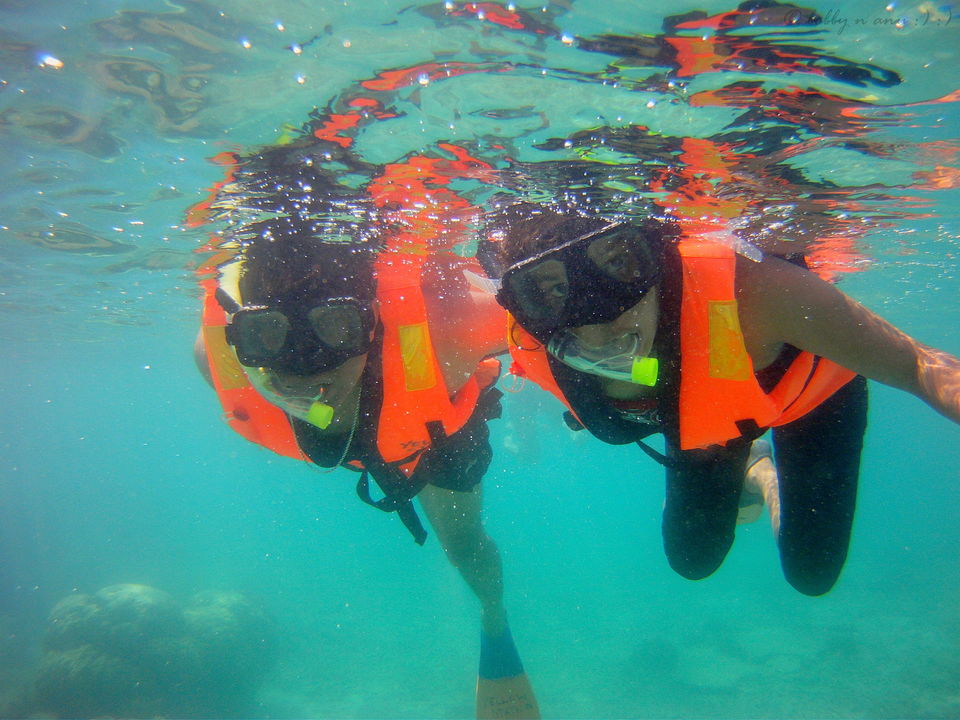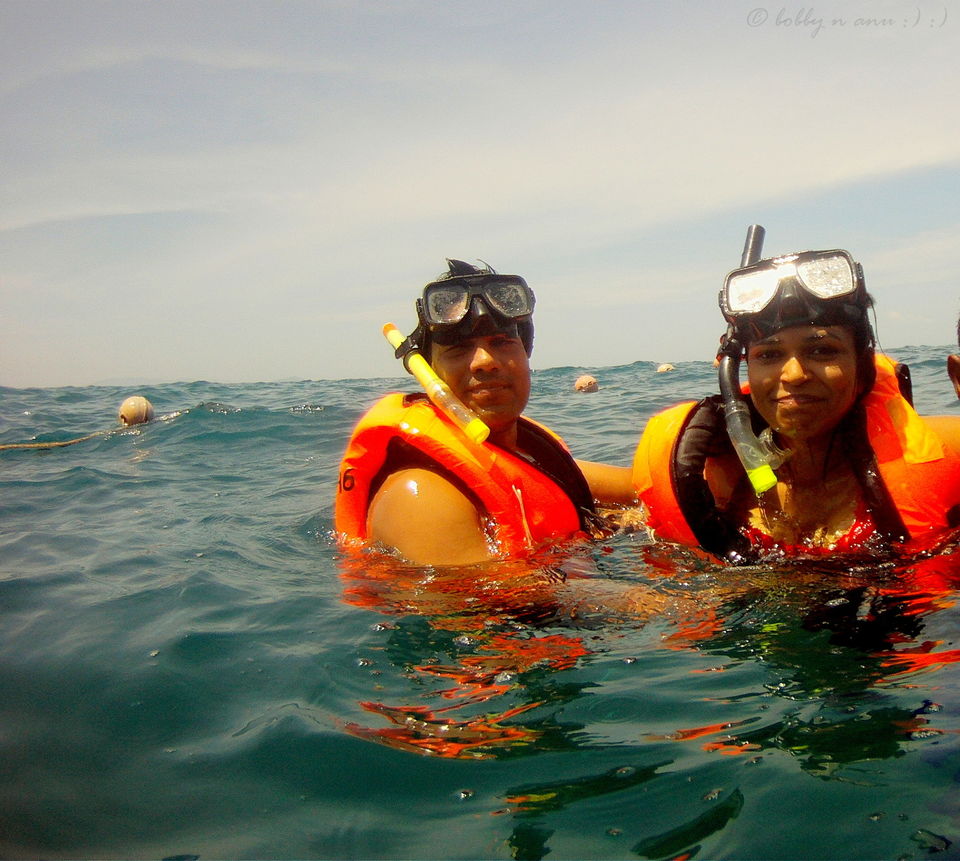 Romantic Beach -  this is truly a romantic beach with very less crowd and lot of Nemo near the shore and If you are lucky enough, can see sharks as well.  Luckily, we saw few here.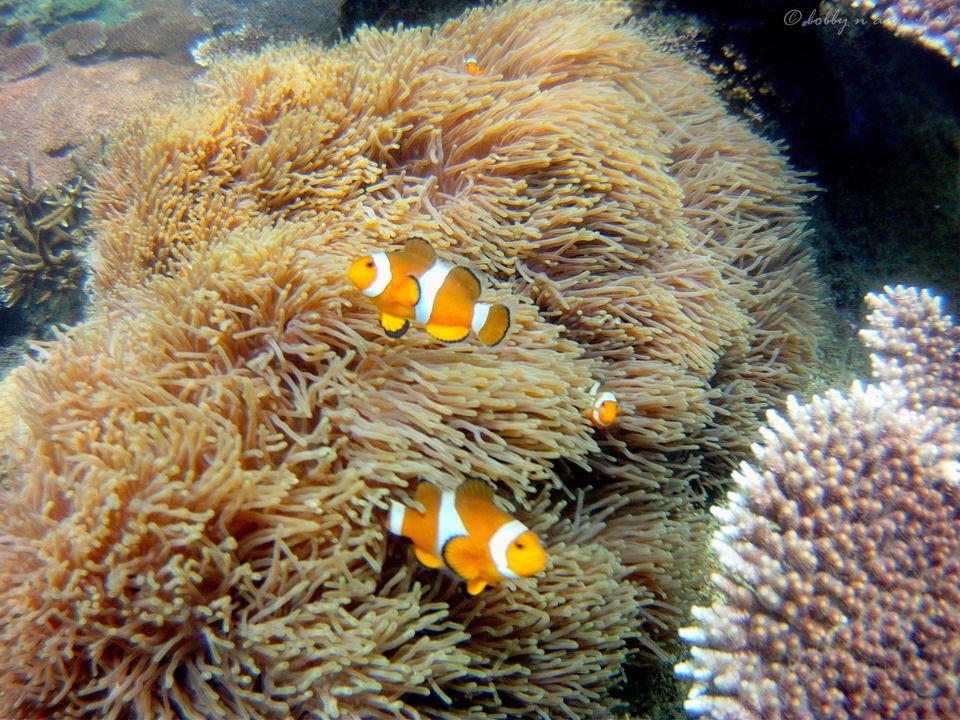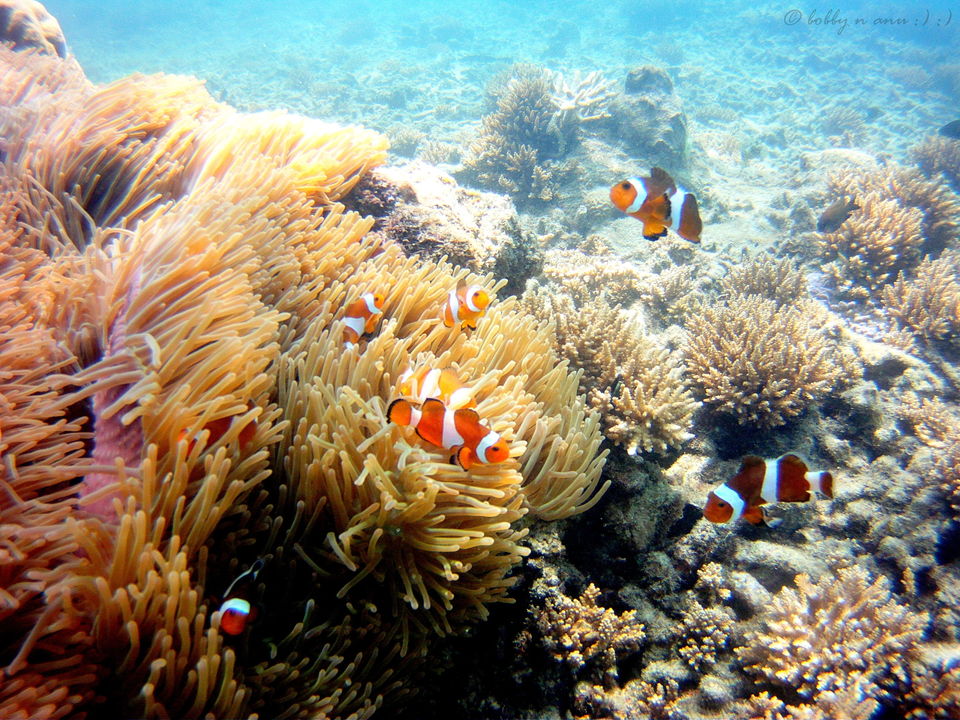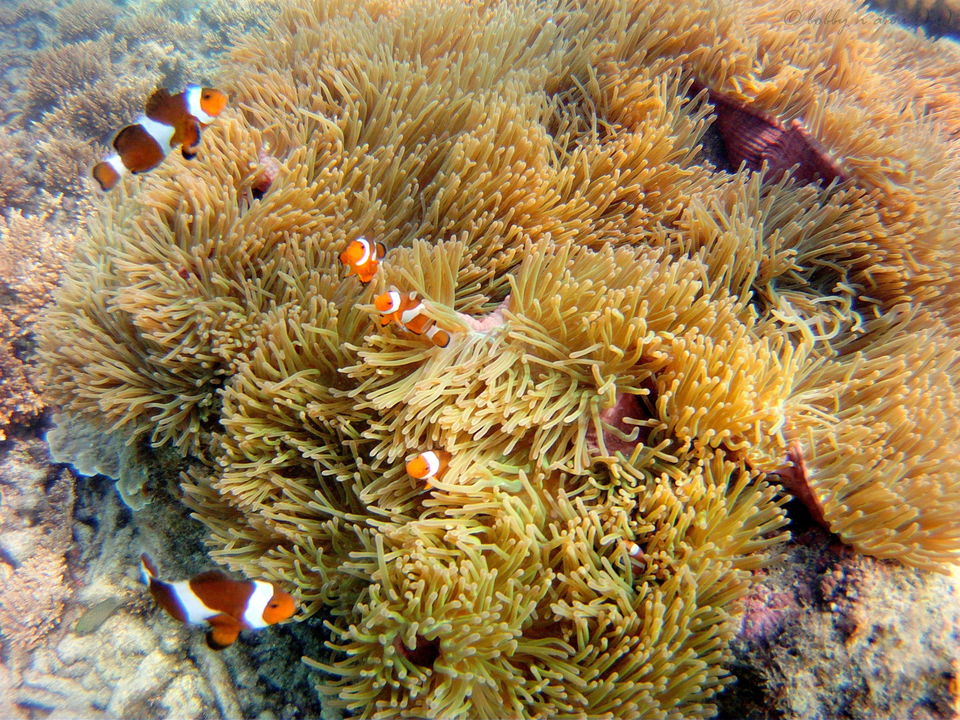 That's the end of Snorkel in Perhentian, a Beautiful and most memorable experience, One should never miss.
Planning to visit the Beautiful Perhentian again in next Summer.