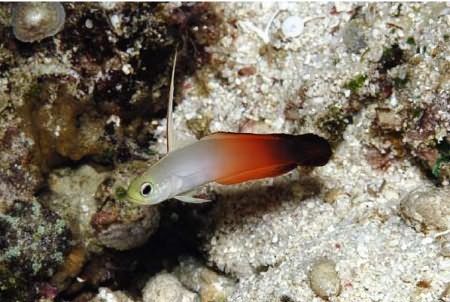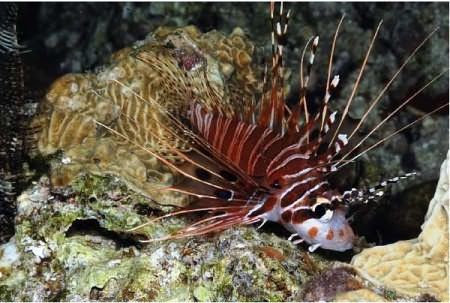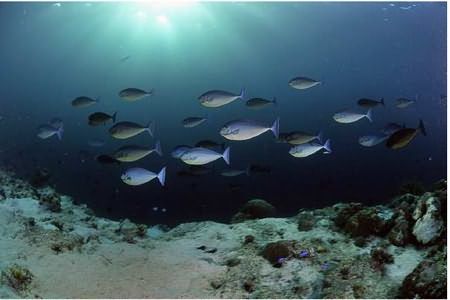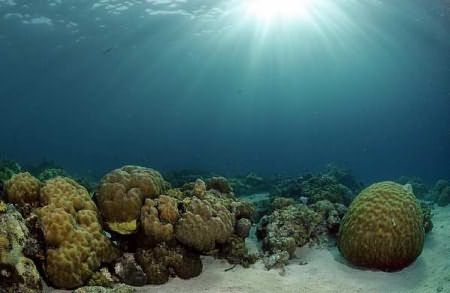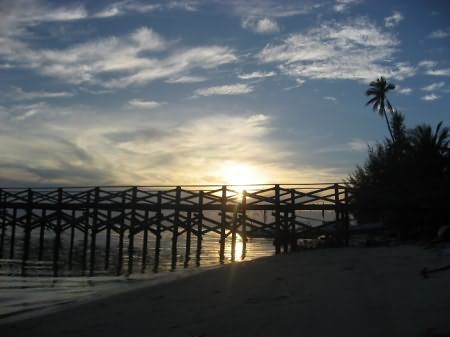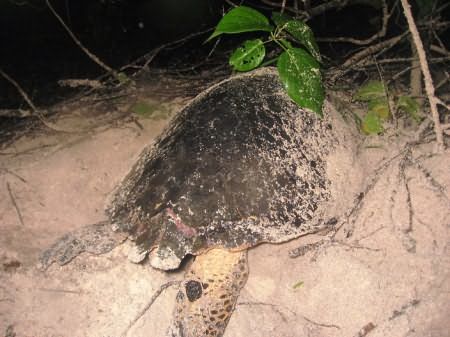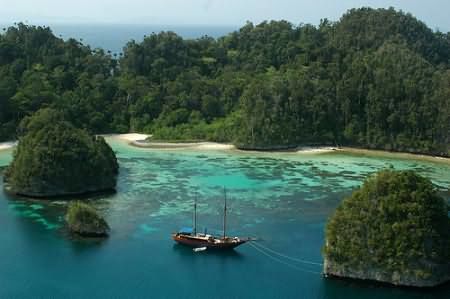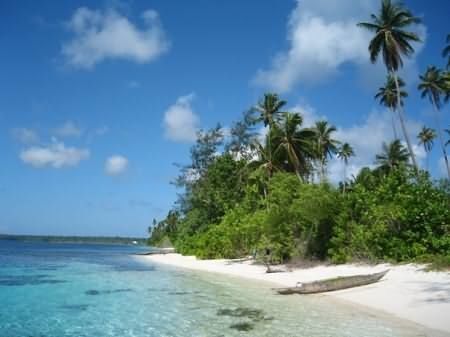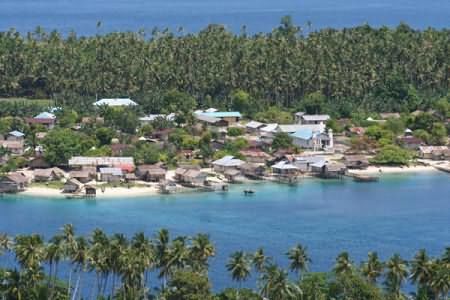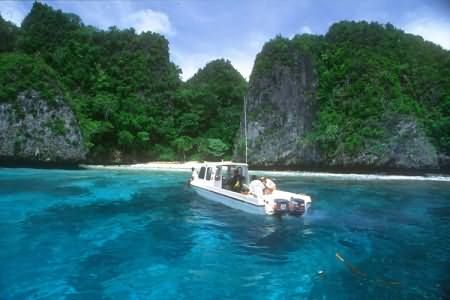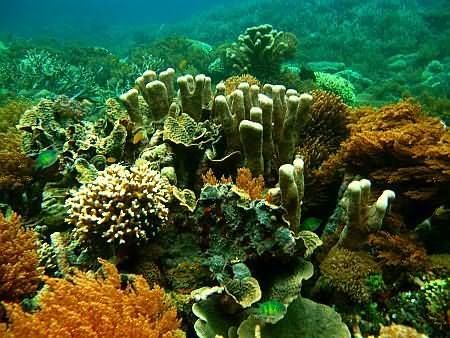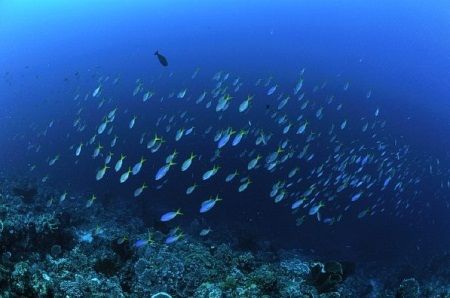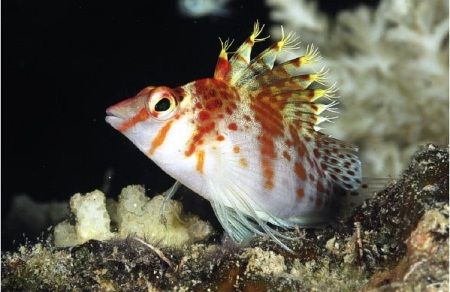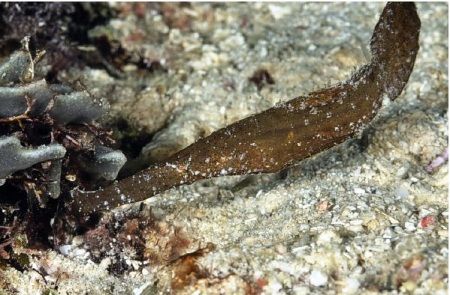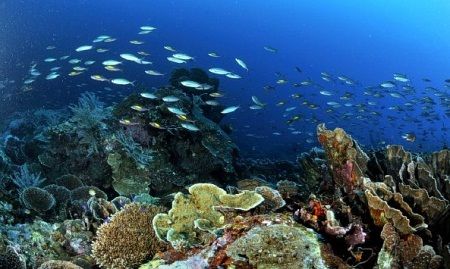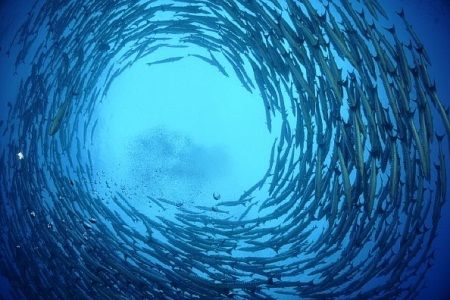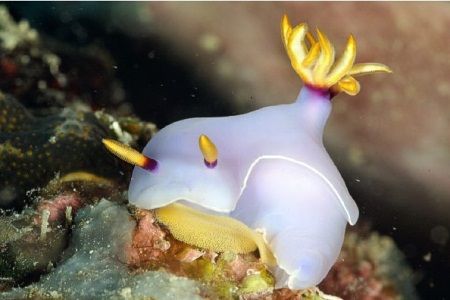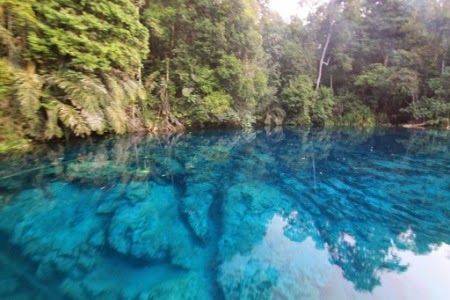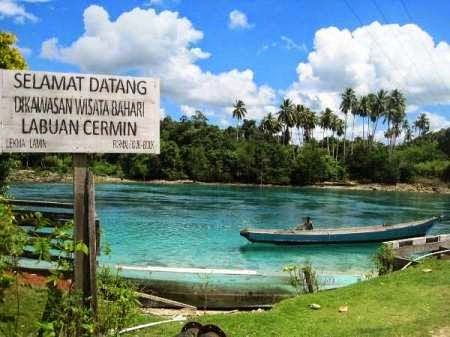 Offbeat way of exploring a country is always charming. Indonesia is a country blessed with natural flora and fauna. What better way than to visit its beaches and lakes to witness the nature's majesty in full grandeur ! 
 
The Exoticism of Kapoposang
The topography is very supportive for underwater tourism, making Kapoposang Island as one of the best diving places in the province. The facilities available are also quite complete, the government of Pangkep has built bungalows with affordable rates. For professional divers, Kapoposang Island is a paradise under the sea, because it stores plenty of exotic coral reefs. As a mainstay of marine tourism destination in the province of South Sulawesi, the island has the charm and potential charm of underwater scenery.
On the other hand there are also many kinds of corals, both hard corals, soft corals, reef fish and invertebrates in the waters around this island. Every holiday season, the island is visited by domestic and foreign tourists. Kapoposang island is very beautiful and has many privileges as a marine tourism object. And so green for there are many varieties of trees planted everywhere.
Fun activity that can be done on the island Kapoposang include diving, snorkeling, fishing, see the turtle habitat, and watch the sunset and sunrise panorama. There are several points mainstay for divers who want to enjoy the charm of the island underwater diving Kapoposang include Cave Point, Shark Point, and Turtle Point Dive.

Kapoposang has become the magnet of Spermonde region, this island is open to anyone who wants to visit it, they just have to abide by rules not to make any damage on the environment and detrimental to society.
 
Facilities
In this island there is a resort that is managed by PT Tirta Tour Makassar. The resort features a restaurant and sports facilities. Tourists can also hire a yacht to deliver them into their favourite dive sites and fishing.There are also some dive resorts homestays run by the local community.Diving facilities are usually set by the dive operators located in the city of Makassar. The main attraction in Kapoposang is the clear water conditions, with good visibility and diving spots in the form of drop off and a lot of fast-flowing areas inhabited by pelagic fishes like tuna, sharks and occasionally marine mammals such as dolphins and passing whales.All dive points are located around the island an it takes only about 50-30 minutes from where you stay.
 
Access
There are several paths to the Kapoposang, you can go from the Port Paotere and Pier POPSA in Makassar, Kalibone Pier at Maros Regency and Tonasa Pier at District Pangkep.
Using traditional boat takes about 6 hours from Makassar, 7 hours from Maros, and 8 hours of Pangkep. But using a speedboat from POPSA will reduce it to only 3 hours.
 
Kofiau Island 
Kofiau Island is an island in the Raja Ampat, West Papua, which saves one of sea tribe civilization in Indonesia. Before the 18th century, Kofiau became a colony area of Kingdom Ternate. Local legend called the origin of the word 'Kofiau' was from the story of King Jailolo cap('kopiah' in Indonesia) left on this great island. As for the sea tribe that inhabit Kofiau is called Betew. The nomad tribe from Waigeo Island or the northern of Kofiau is only 60 miles away. Since the 19th century, the Betew have inhabited the Kofiau and mingle with the settlers from the island of Biak. And until now, it's like the sea will never be separated from the lifeblood of Betew. They indeed really inhabit the beach. And take the fishes only to the degree necessary to fulfill their daily needs.
This group of islands are formed from a series of islands of about 32 islands including the Big Island (Sub Bakken) and cluster Rew (Boo Island.) Villages on the islands are located on some northern parts of this group of islands (Kofiau besar), the three major islands which are being used as human habitation is, Deer, Dibalal, and Tolobi. The names of villages / village are adapted to the names of the island, and the side it's stretching whether it's from north to east or vice versa.
Togian Islands, Unforgettable Diving
Togian Islands is one of the islands included in the Tojo Unauna district, a fraction of newly formed Poso regency in early 2004. The keywords for this islands are: Diving & Snorkelling.
The number of fish and molluscs, indicating that the condition of coral reefs in Togean is still good, and so it became an attractive options for many tourists from all over the world for diving and snorkeling.Togian Islands have many different types of beautiful coral reefs. CI Indonesia recorded about 262 species of corals classified into 19 families. One is the endemic species, namely Acropora togeanensis. From 91 Acropora species found in Indonesia (which is also the most in the world), 78 of them are in Togian Islands. Generally, the condition of coral reefs in 25 locations in the Islands Togean is 4 percent in Very Good condition (excellent), 16 percent good, 40 percent moderate, 28 percent bad (poor) and 12 percent in very poor condition.
But still, Togian is a paradise for divers. Just look at the famous spots there.
 
Facts About Togian
Dive spots in Togian is the favorites to shoot wide angle, relatively healthy reefs with an underwater wall of the unfounded and overhangs beneath the cracks and some patches coral filled with orange and purple Anthias fish is a blend of unforgettable underwater scenery. In some places can be found hordes of jack fish and barracuda with a very high concentration.
One of the busy dive spot is a placewhere a bomber aircraft owned by the Dutch, B-24 Liberator sunk. The aircraft is located at a depth of 16-22 meters and can be reached one hour by speed boat from Kadidiri. The plane crashed on May 3, 1945 on the way home from Makassar, South Sulawesi after being attacked by Japanese troops. Kadidiri Island is a small island in the Togian Islands where you can stay, here you will find the true meaning of solitude in the midst of beautiful beaches and clear water. Sunbathing upon the white sand, swimming in shallow crystal clear waters, or just relaxing in front of your bungalow, an unforgettable experience.
 
Facilities
On some islands in Togian, there are hotels, guesthouses, cottages and houses provided a number of local and foreign (Italian) entrepreneurs, in order to facilitate the tourists to enjoy a variety of fun activities. Rental rates also varied, ranging from IDR 150,000 (USD 15)to IDR 400,000 per day.One that can be recommended is the Black Marlin Cottage, which is managed by the Ais, a local resident. Black Marlin is located on Kadidiri. It also had a Dive Center with the same name managed by a foreign diving instructor.
 
Access and Accommodation
From Jakarta to Palu, you can transit in Makassar, South Sulawesi or Balikpapan, East Kalimantan and continue to the Mutiara Airport, Palu. From Jakarta to Makassar or Balikpapan only takes about 2 hours, then to Palu will only take a maximum of 50 minutes. Only then you proceed to Togian via Parigi Moutong, Poso, Ampana up to Wakai.
To reach Togian Islands in the middle of Tomini Bay, there are several entrances, from Palu then headed to Ampana crossing the 350 km road, passing through Poso or from Luwuk (capital of Banggai regency in the eastern province of Central Sulawesi), and Gorontalo using aircraft.
Of these cities,you then board a motor boat crossing towards Wakai (one of the district capitals in Togean Islands which is often used as tourist 'basecamp' before heading to diving spots and cottages on small islands). Rent rate is only IDR 23,000 with Tuna Tomini KMP, a ferry owned by the Department of Transportation. Or by using a motor boat yacht with the same rental price.
Sea trip mileage is between 1.5 to 4 hours, depending on your carrier type.
For local tourists, it's quite cheap. You can use minibus from Palu to Togean with a rate of IDR 40,000. With car travel for IDR 100,000 for 7-8 hours until you reach Ampana, via Parigi Moutong and Poso. From Ampana by motor boat for 4 hours to Wakai with a rate of IDR 30,000 – 40,000. And finally, from Wakai for only 15 minutes – 30 minutes to Kadidiri, Togian, by speed boat. In the Black Marlin Cottage, Kadidiri, Togian, rate for 1 night for standard room is IDR 120,000. Deluxe is IDR 150,000, including 3 meals a day.
 
Labuan Cermin Lake
Have you ever heard of a lake which has dual taste of water and as clear as glass? Pay a visit to Labuan Cermin Lake in East Kalimantan, Indonesia.Labuan Cermin is located at Labuan Village, Biduk-biduk, East Kalimantan, which can be reached for about 6-7 hours by land from the capital of Berau, Tanjung Redeb. There are several ways to reach Berau, generally the tourists who come to Berau first visit the underwater heaven of Derawan Islands.
 
The water taste just like regular fresh water on the surface, but if you dive deep enough you will get the subtle taste of sea salt. It is, actually sea water. It happens because there is a hole that connects the lake and the ocean The distance between the fresh water and the sea water is usually only two meters away. You'll only to dive for a couple seconds to see the marine biota and when you back to surface you can switch to freshwater biota. 
You can also enjoy the white water. The color is strongly suspected as plankton and small crustacea trapped between freshwater and saltwater. The poor crustacea and plankton then die and the carcasses of the unfortunate little creatures rot and give the impression of a white color.
The trees can be seen in every corner of Labuan Cermin Lake because the small lake is surrounded by jungle. Cermin means mirror in Indonesia and that's where the lake got its name, the water is just as clear as glass.