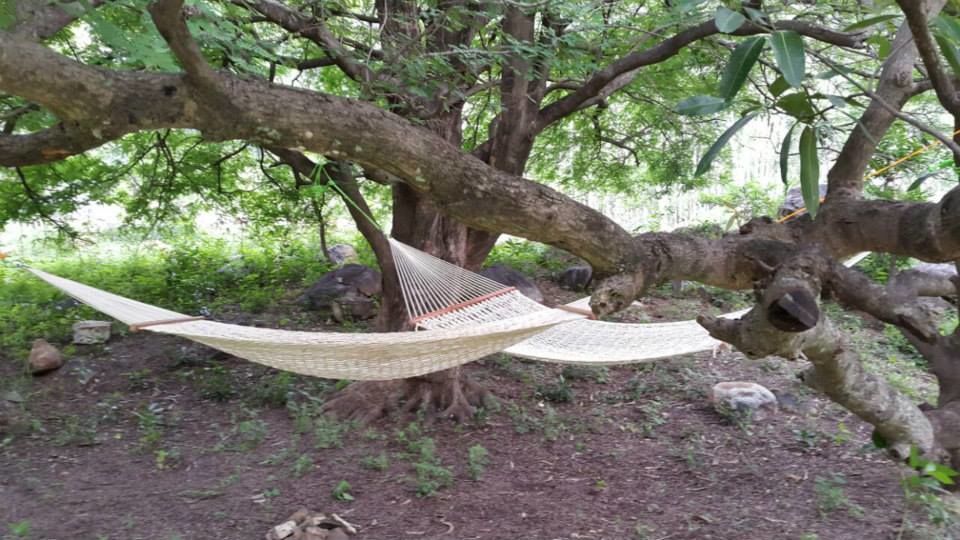 Just 75km out of town are the hills around Krishnagiri, nestled between 2 minor ridges is a 60-acre farm – Alphonso By The Lake – next to a lake and a small forest. A large mango farm, a lake, hills around and the woods offer enough to explore over an active weekend.The drive to this place is scenic. And it's close enough to actually cycle to if you're so inclined!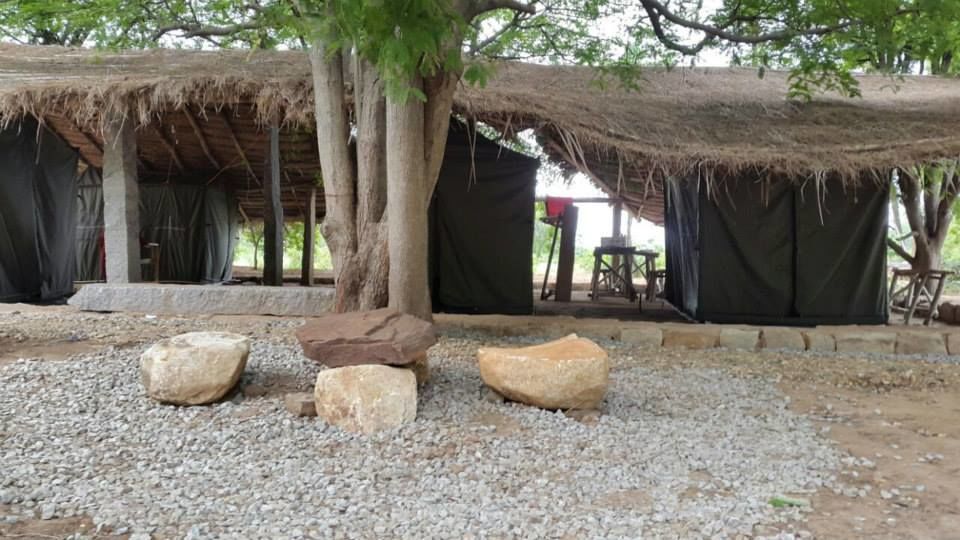 A weekend out camping is a fun way to spend time with friends, the team or your family.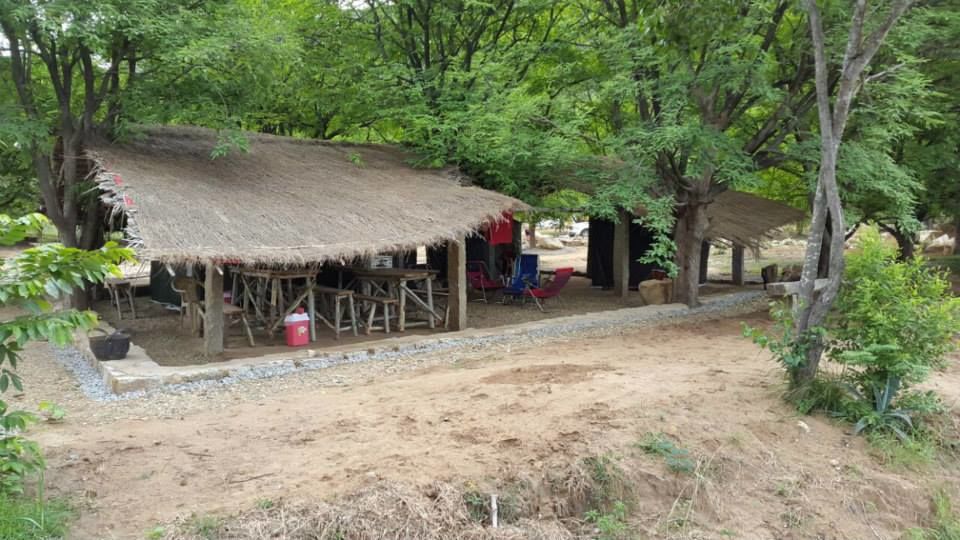 At the wooded end of the 60-acre farm, we've set up a large thatched canopy under the tree cover where 4 large family tents and a few spare tents accommodate 15-20 people easily. A wooden platform a little away – amidst the trees – has space for an additional tent for those looking for a little more adventure. The entire area is lit up using solar energy, and a well in the area provides fresh water.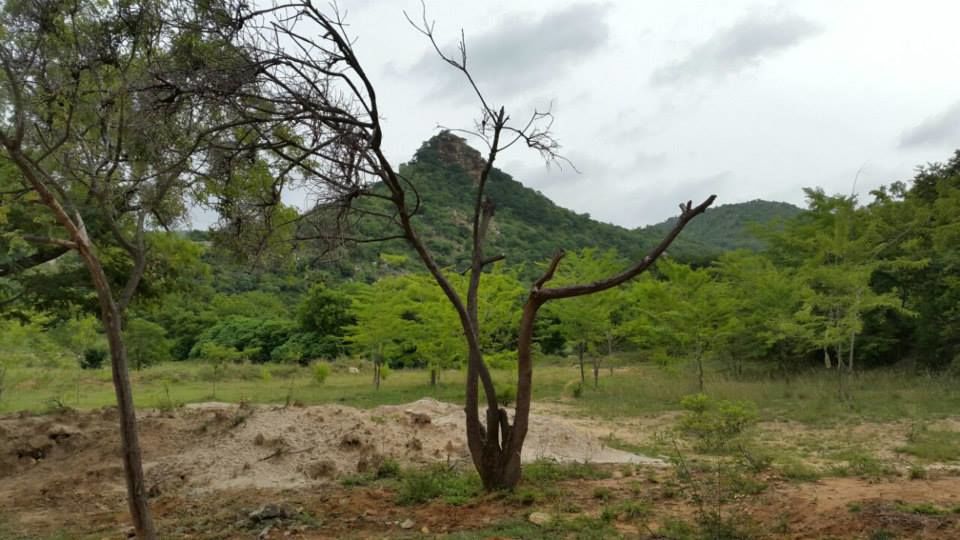 Inside the tents, we provide comfortable mattresses, fresh sheets, and pillows. The kitchen is next to the big hut, and the block of common bathrooms a stone's throw away.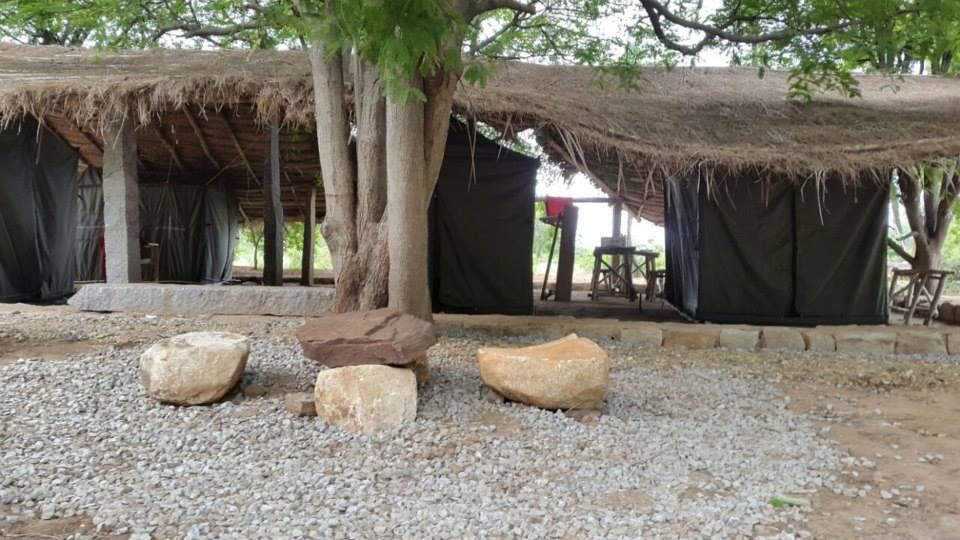 Here you can go grab the mangoes in between 60 acres of mango farms, or sit in lap of hill around you. A lake and the woods are just so serene that you won't feel like leaving. In the evenings setup a bonfire and engage in endless conversations with your fellow travelers.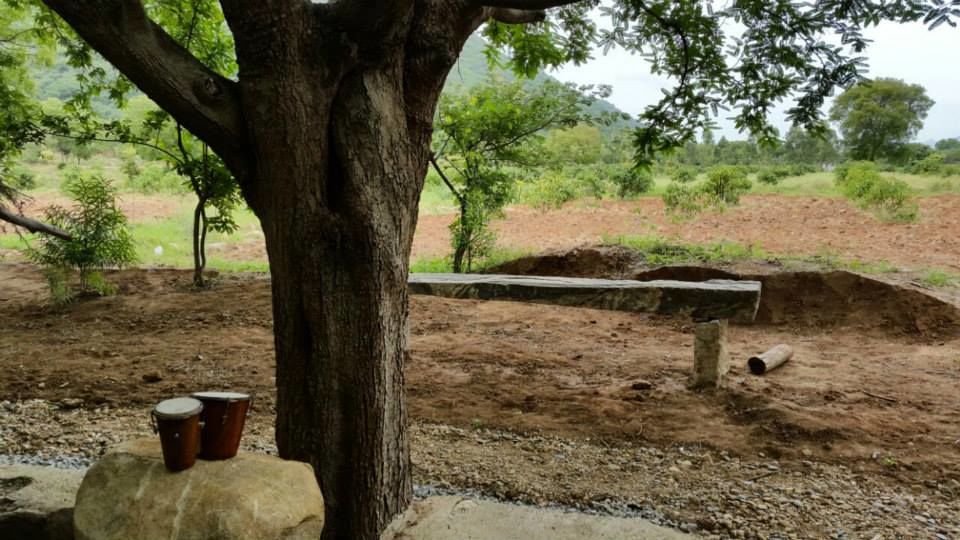 Check here for more details: Weekend escape from Bangalore in a mangrove.