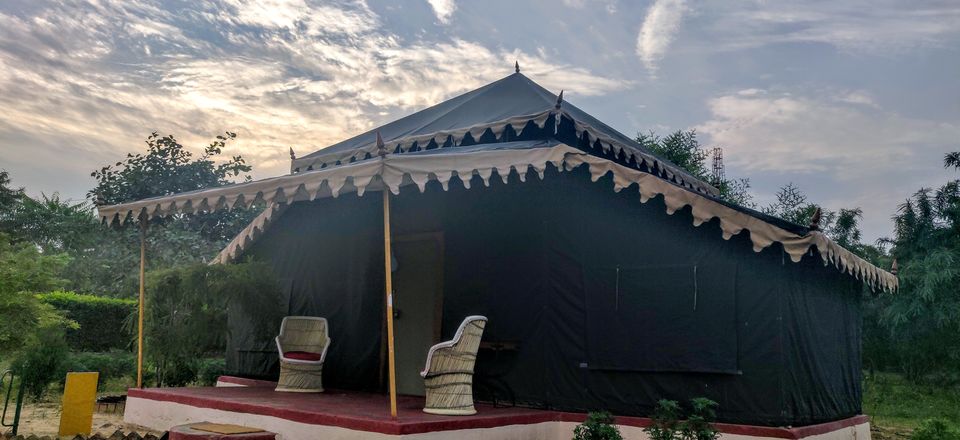 A weekend getaway staying in a tent is a must in winter. After all, winters are not only about hibernating. My stay at Orchard tents and tranquility in Pushkar was relaxing. The tents are located in a rural locale of Ganahera. There are 15 tents set up amidst orchards of Indian gooseberries. The tents are open to reservations only from September/October to March/April.
Mr. Harpal, the property manager, has been taking care of the 7-acre property for the last 14 years. He personally welcomes the guests and guides them around the beautiful property. Ladyfingers, spinach, bottle gourd, corn, carrots, lemons, Coriander are grown on the site in substantial patches.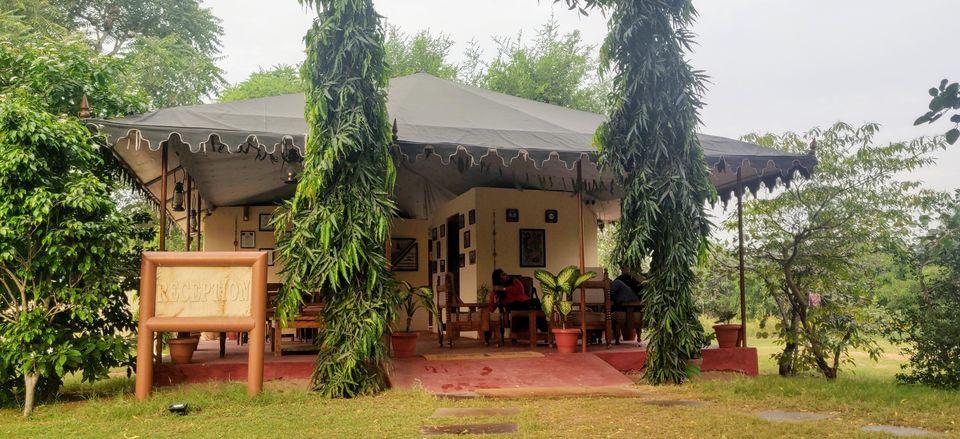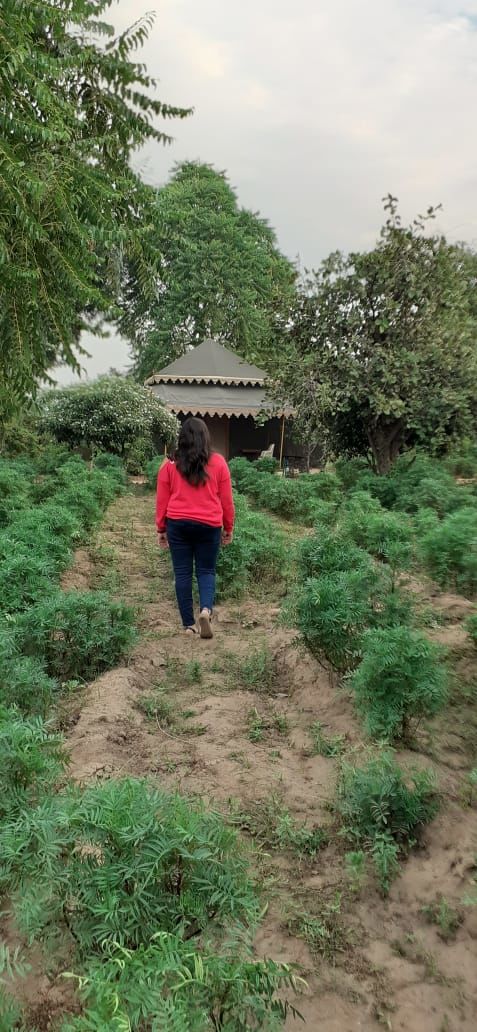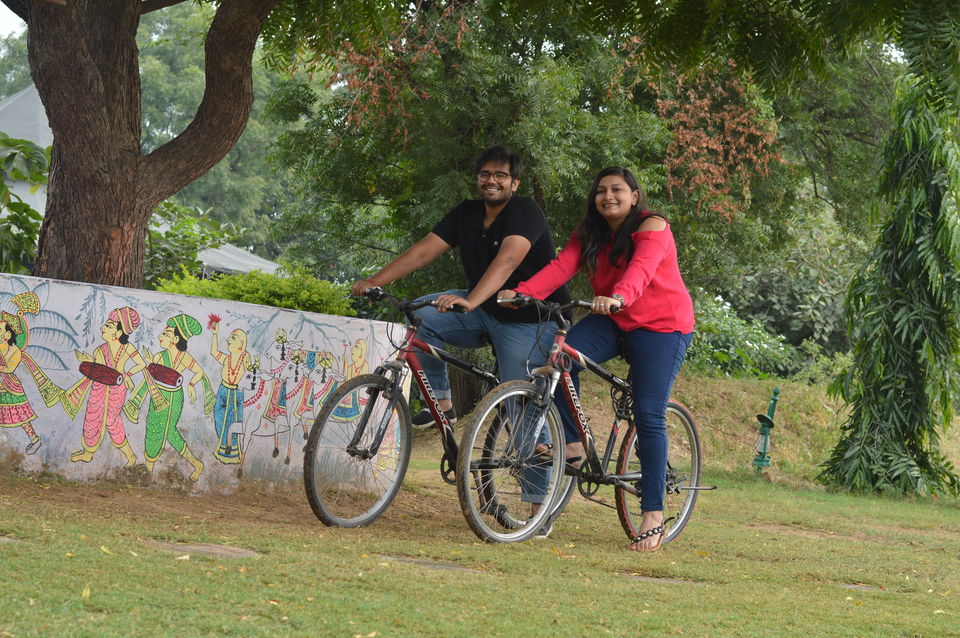 The ambiance of the property is very calm and peaceful. If you are staying at this property, it is worth waking up at 6 am. The air is so fresh and there is no sound of the vehicles till 8 am. Well, You can click instagrammable photos too in the morning light.
There is no phone connection or television inside the tents so people can disconnect from outside and connect with nature during the stay. If you are lucky, you can have an opportunity to connect with your inner self as well. A few yoga and meditation workshops keep taking place here. They have recently started WiFi services as there are many people from travel channels who come and stay for work.
The tents
Do not expect those basic tents. The tent is big with a living, dressing and the bed area. I won't call the tents as opulent but they are quite classy with nice interiors. The extensive use of wooden furniture gives a little rustic appearance to the tent. All tents are air-conditioned with electric blankets to sleep in. I enjoyed my sleep with this cozy combination.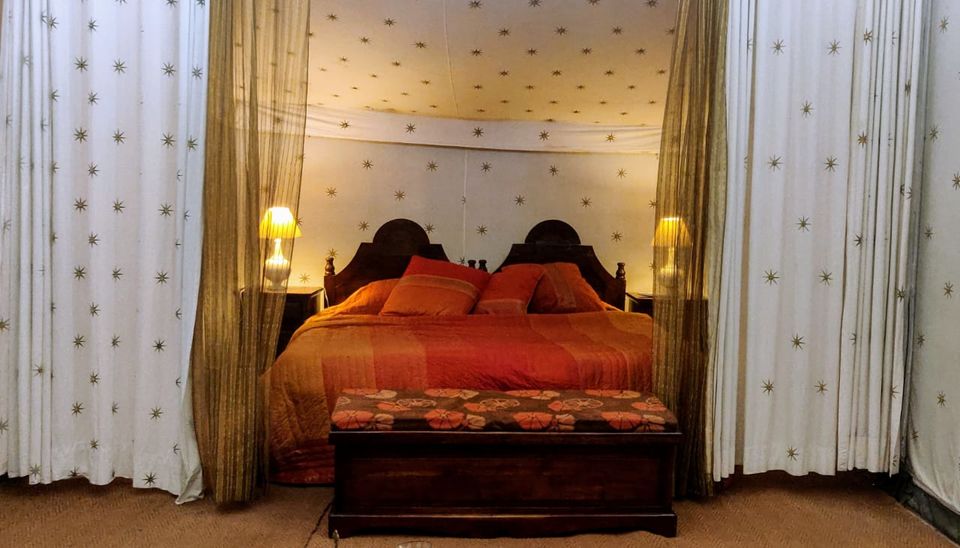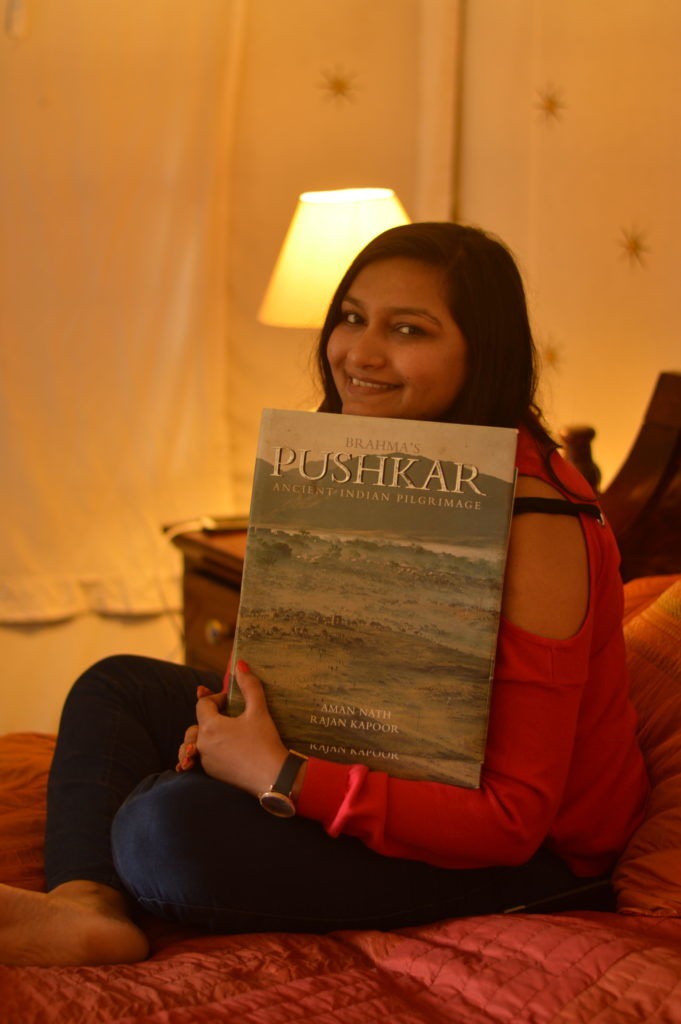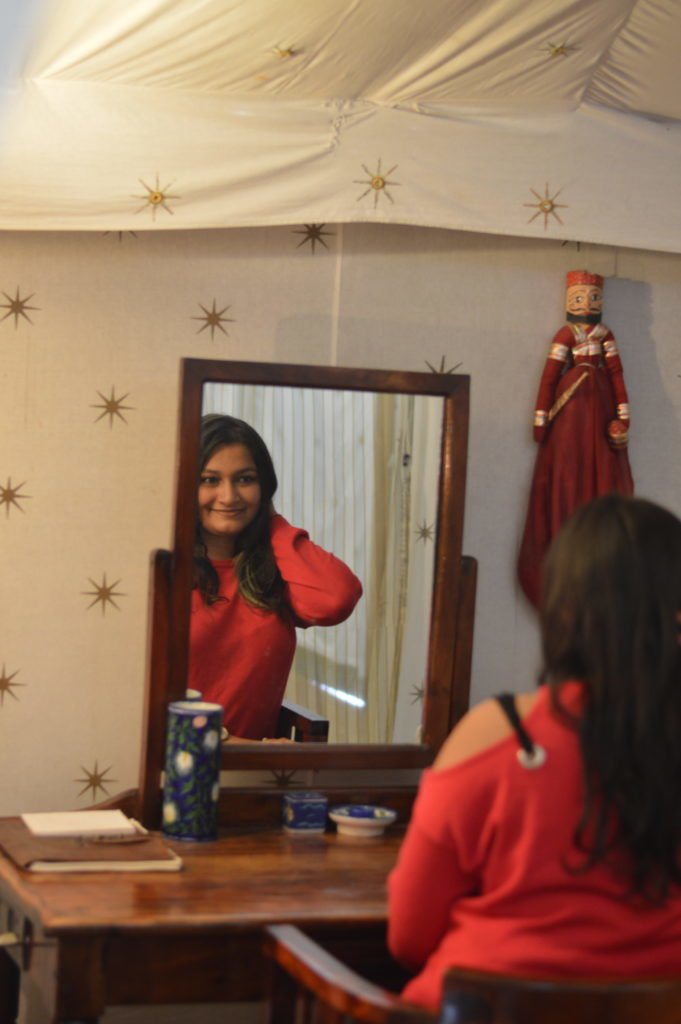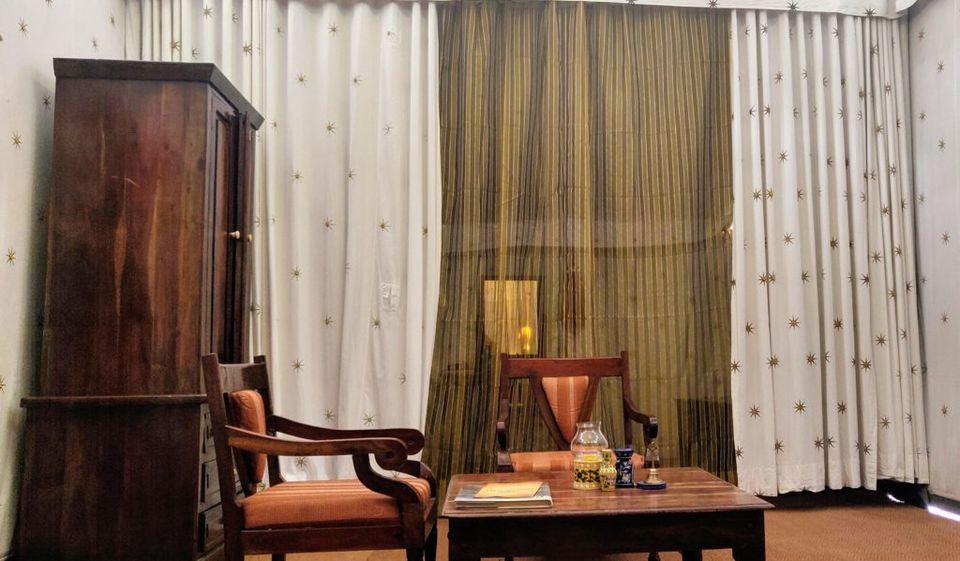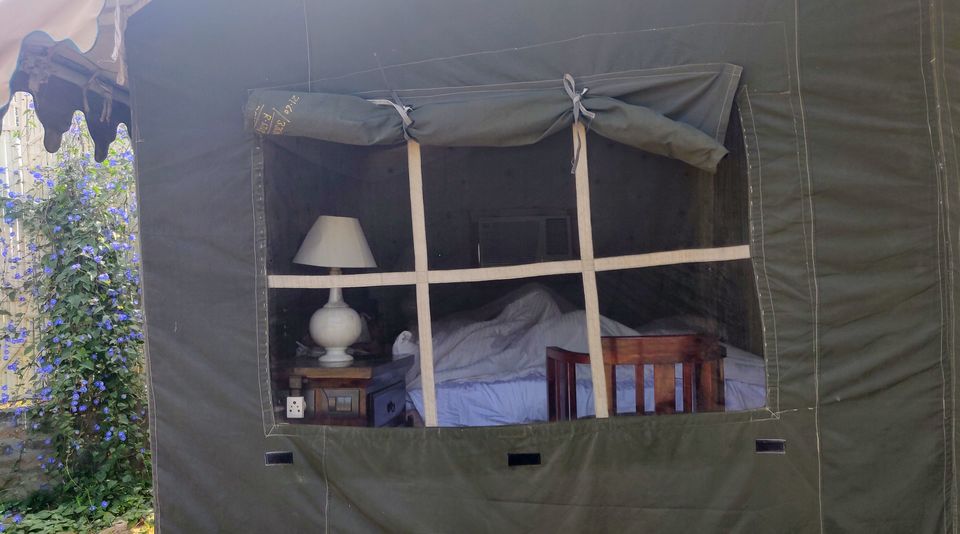 Amenities
A good space for a bonfire is all one needs during winters. Yes, you got that right. Orchard offers complimentary bonfire to the guests. Spend a good time sitting by the bonfire with your loved ones. Other amenities include indoor games like chess, table tennis, Ludo, etc. and Outdoor activities include badminton, archery, cricket, etc. Recreational activities like yoga, meditation keep taking place based on group requests.
Services
Good service in a hotel primarily means room service. You feel satisfied if there is a quick response from the staff when you call for anything. Well, it is quicker here. There is no intercom in the tent. They give a bell to the guests which you need to ring right outside the tent to call a staff member. Someone will come within a minute. Envisage how quiet the place is that the staff members can hear the ringing of a small bell.
Food
The property serves buffet breakfast from 8 am till 10:30 am in Golghar (a circular tent). The breakfast spread is not huge but has a decent variety. An important thing to note here is that they use fresh vegetables, mostly taken from the in-house farm to cook food. Therefore, the food tastes fresh and good. They also offer a set buffet lunch and dinner. Moreover, you can enjoy a barbeque evening choosing a package from the menu and look forward to a memorable evening.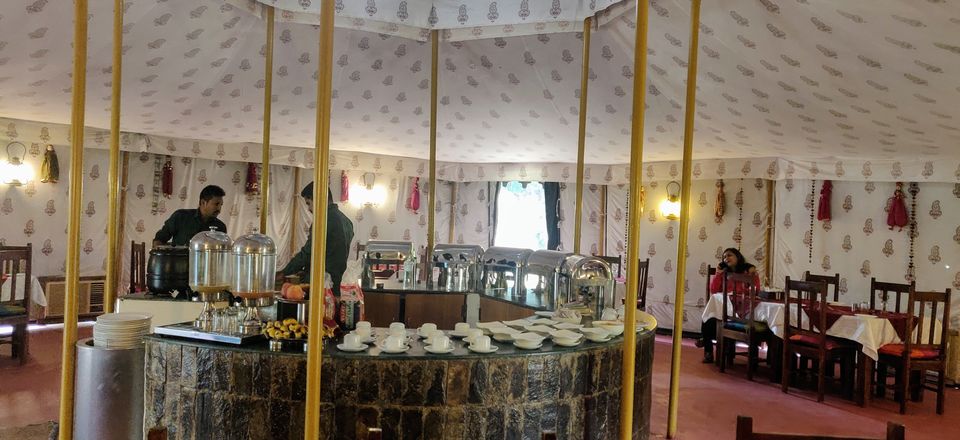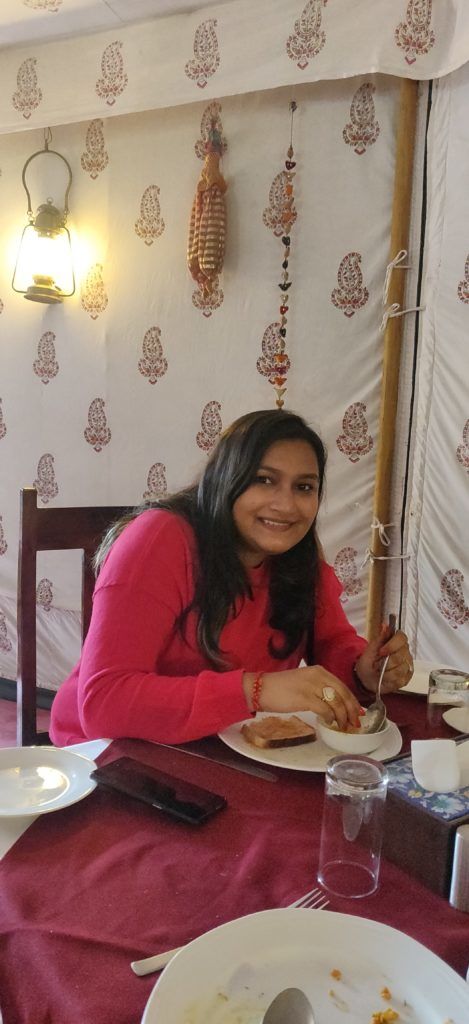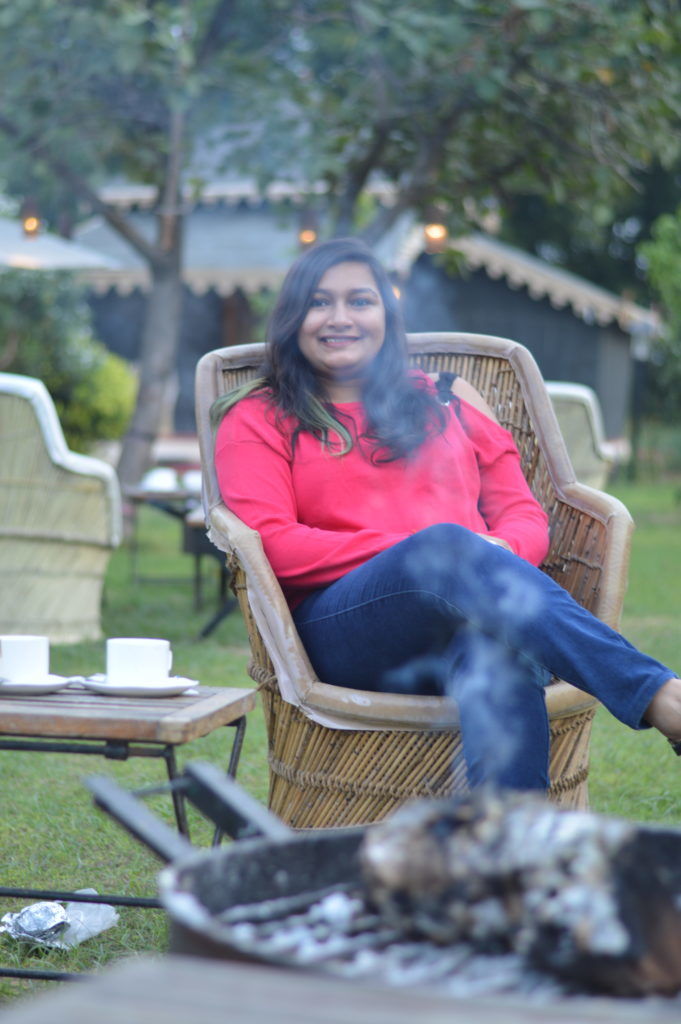 Conclusion

The winters are almost there in most parts of the country. I would recommend Orchard tents and tranquility if you want to spend a weekend in the coziness of beautiful tents. Step out this winter to feel the snugness outside and enjoy the chilly breeze for some time.