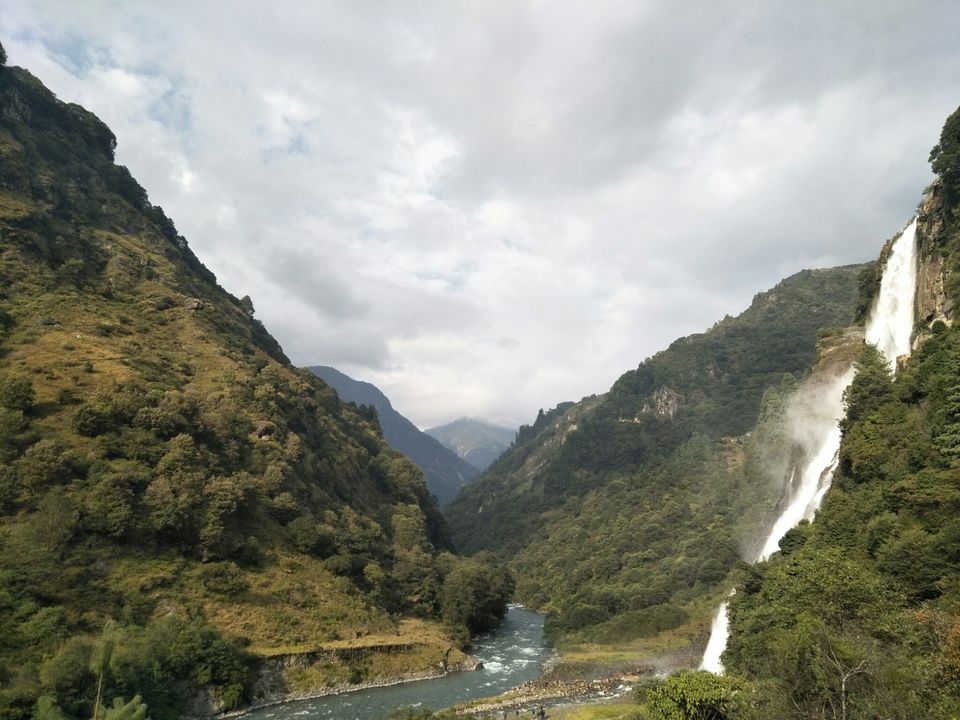 My debut post on Tripoto , has to be about my latest long trip ... guess where ? yeah .. Arunachal Pradesh . "The land of rising sun" is the nickname given to this part of India but I would rather call it " the mystique land". Its the north-eastern most frontier of India ,very close to China (Tibet) in the north and Bhutan in the west . Away from the new growing and happening India , this corner is a bit different . Still limited tourism facilities has kept it away from the crowd but nonetheless the nature ,mountains and the culture here has got all the ingredients to be one of the popular vacation destinations .
Tawang, can be called the jewel in Arunachal's crown, obviously from a tourist's perspective.But these regions are also strategically very important for Indian Army , as I researched about the place in the beginning I found that , this is one of the most militarized zone in the country. But ,there is nothing to be afraid of ,if your soul is a nomad one , the amazing landscape will keep you drugged in it , you won't feel any sort of tension .
Traveling upto Tawang from Guwahati is itself one of the main 'things to do' in this trip. The 560 KM long road trip is exciting , adventurous , at some portions its hard and scary , but as I said earlier when you are looking for an unique experience ,these little things seems insignificant .This route is also famous among bikers , the challenging and exciting road makes it a journey to remember .
The 17th century Tawang Monastery , which is the largest in India and second largest in the world ,is one of the few main tourist attractions here but if you love traveling in your own way ; there are good scope for exploring, treks & hikes.
Tawang and the places that will welcome you during the journey are really hidden gems.Don't forget to check out and stay in some of thise little hill towns that leads you up to Tawang.
I am sharing my tour itinerary below :
*Guwahati to Bhalukpong (245kms /1 night stay / make the inner line permit to enter Arunachal)
*Bhalukpong to Dirang (137 kms / Bhalukpong Orchid Research Centre /Hot water spring/ 1 night stay at Dirang/ visit the monastery there )
* Dirang to Tawang ( 145 kms /Sela Pass /hike upto the majestic and amazing Nuranang falls/ check in to your hotel at Tawang / you can go for a stroll in the market area )
* Tawang ( Visit the Tawang Monastery and some other Buddhist Gompas and Urgelling Monastery, if you go there during the end of October you will get to enjoy the Tawang Festival, which I did, a local fest which precisely express the culture and traditions of these people )
* Tawang ( Book a local vehicle , they will take you upto Bum La pass , the Indo-China border , this is something that you will remember your entire life and trust me am not exaggerating, Come back to hotel you will be tired take rest, move around the local market)
*Tawang to Bomdila(171kms. / 1 night stay, visit the Monastery its beautiful )
*After this I came down to Assam which will be a different experience so will add in my next posts.