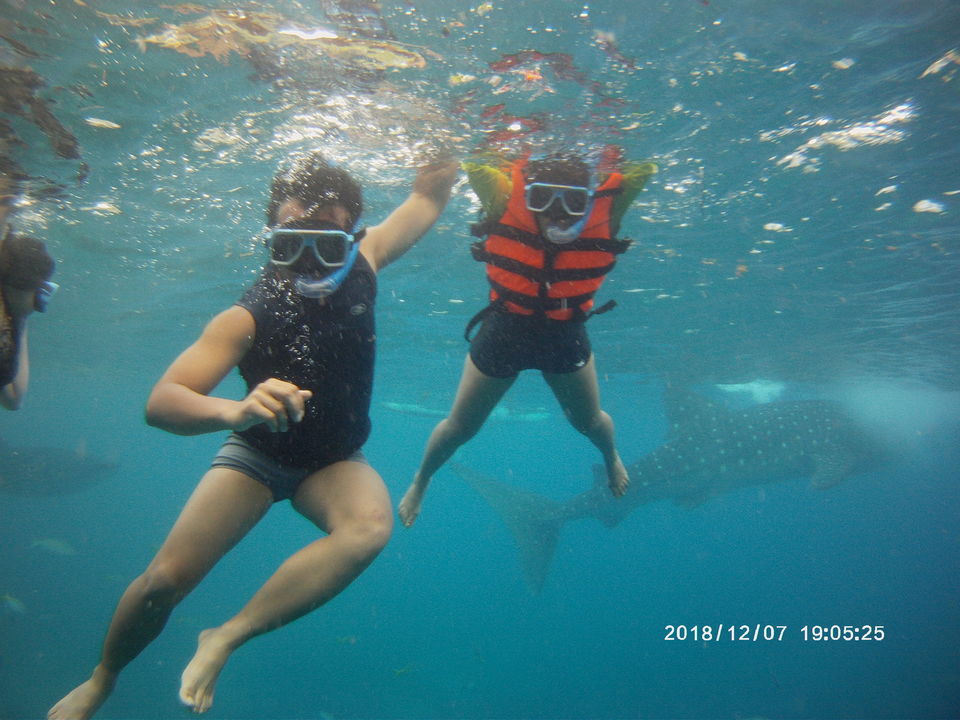 Yaar mazaak mat karo whale shark dekhna toh thik hai par unke saath swimming. The same feeling came when we heard of it that it is not possible or seeing them might be known as swimming. But Guys this is true, you swim with them and experience the magic of big.
Whale sharks are filter feeding sharks that can grow to an impressive length of about 40ft and can weigh upto 13.6 tonnes. Its called a whale due to it's massive stature, the whale shark is actually a fish and not a mammal and it holds the record for being the largest living fish on the planet whose tail alone is the length of our body.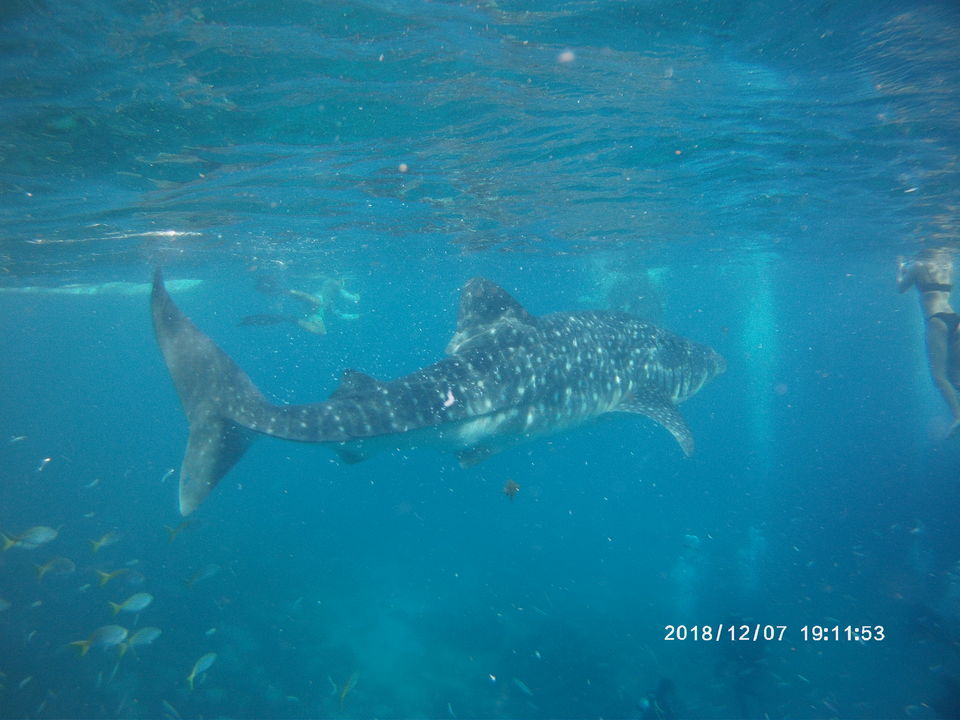 With white spot much like stars on the back of this massive yet magnificent fish, whale sharks are gentle and people friendly creatures unlike its other shark relatives. An absolute joy to dive or snorkel with them is quite an attraction to divers in diving destinations around the world.
Swimming with whale shark is an experience of a lifetime.
Here it goes starting from the hotel:-
Being started around 3:30 am, we were feeling sleepy yet excited to try these new adventures. After some kilometers, we were out of the town and the view was lush green on one side and turquoise on another (beaches). It was such a delight to watch that we forgot all the sleepiness and tiredness. We reached around 6:00 am at the spot of our activity i.e. Swimming with Whale Sharks.

The beach was clean with cool breeze and crowded with the people waiting for their turns.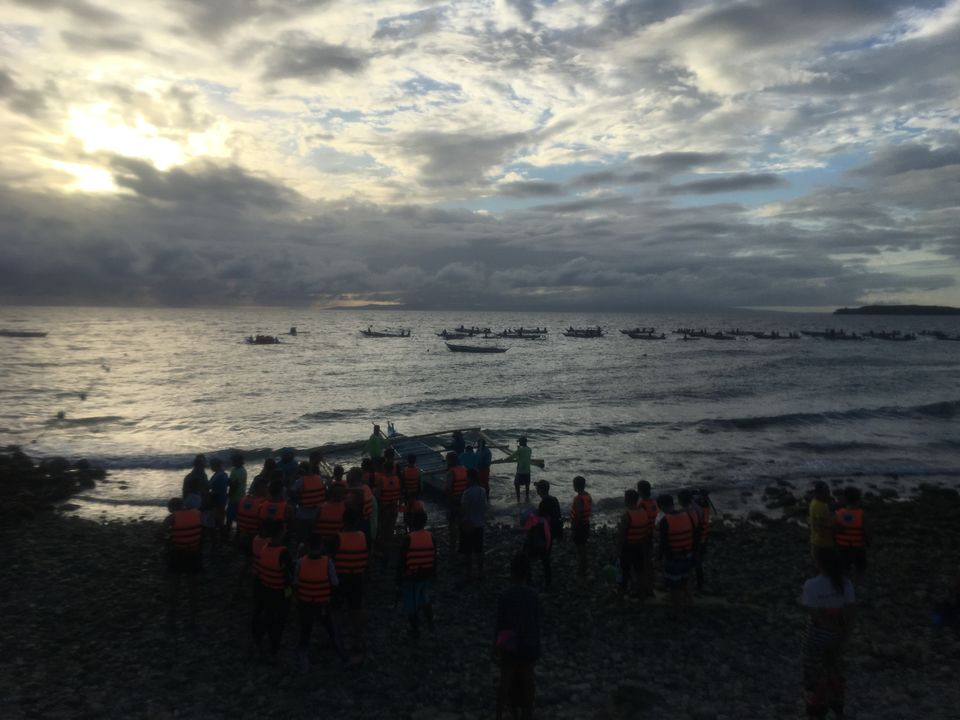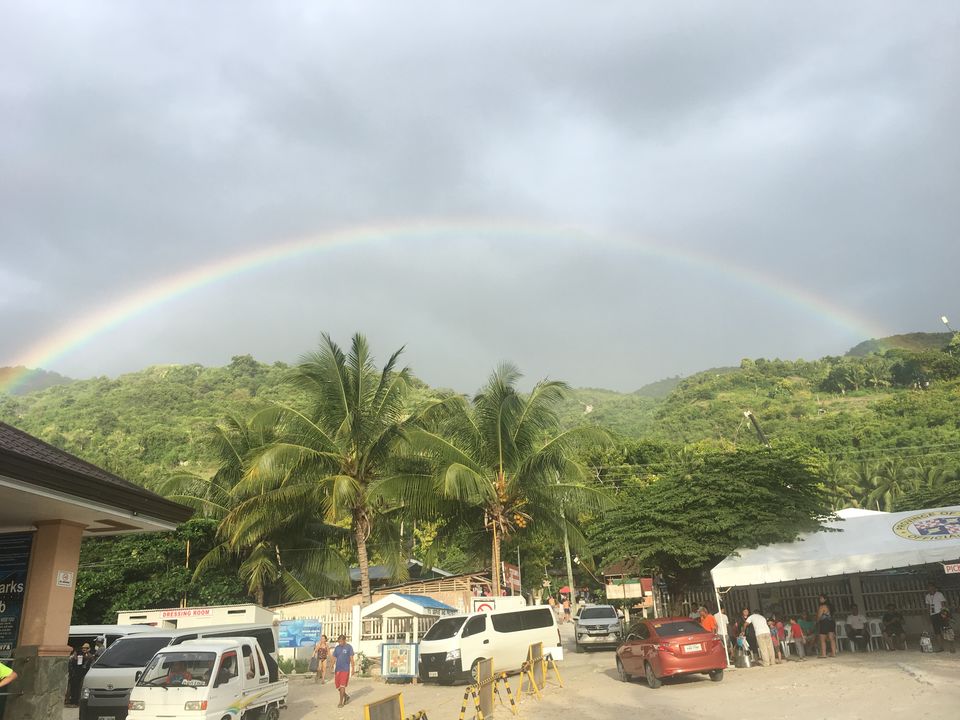 Visitors are given mandatory orientation and those who plan to swim with these gentle giants are required not to wear sunscreen, not to use flash photography and not to get closer than 5 m to the Whale Sharks and life jacket mandate.

So it started we were transferred to the area where whale sharks were called through the bait. The boat and the guide remains there itself while swimming with whale sharks. 
Our guide looked like a south indian hero so i told him the same. So he gave me the tip not to use life jacket if you want to get an experience at another level. I did the same, i don't know how i did it but guys don't do the same it's really risky without life jacket.
There is an adventure thing happened in the video. We were asking our guide that from where the whale shark will come and as soon as we started to see them from that side, a giant whale came from back and you are gone, totally gone. We could not take our eyes off them.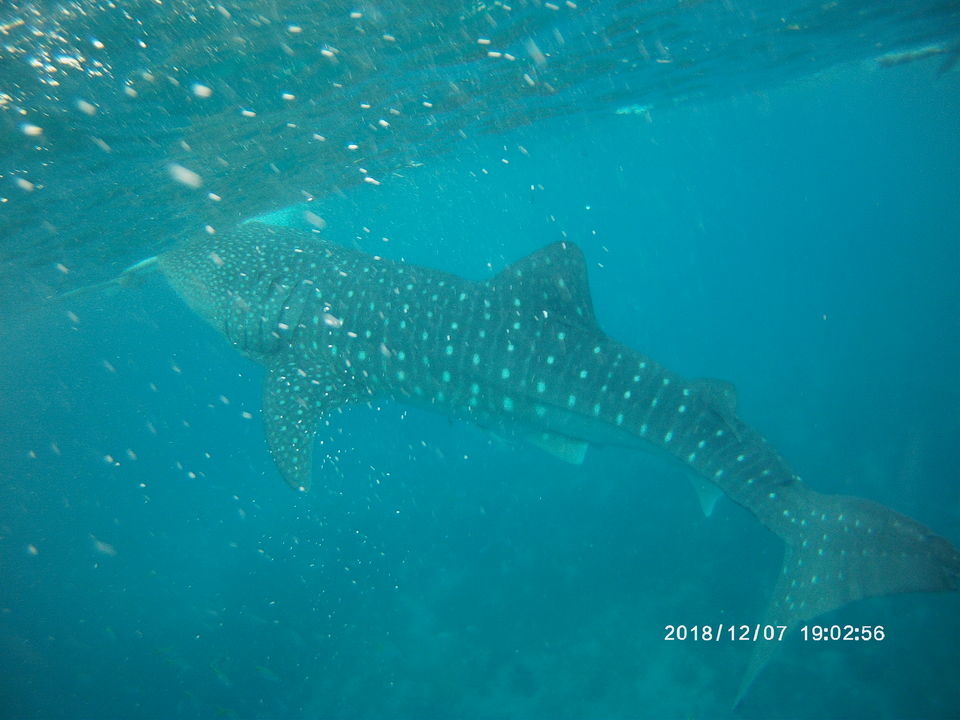 So guys we did this because we are fond of adventures and if you have the same or more thrill then go for it. Do share your stories as well.