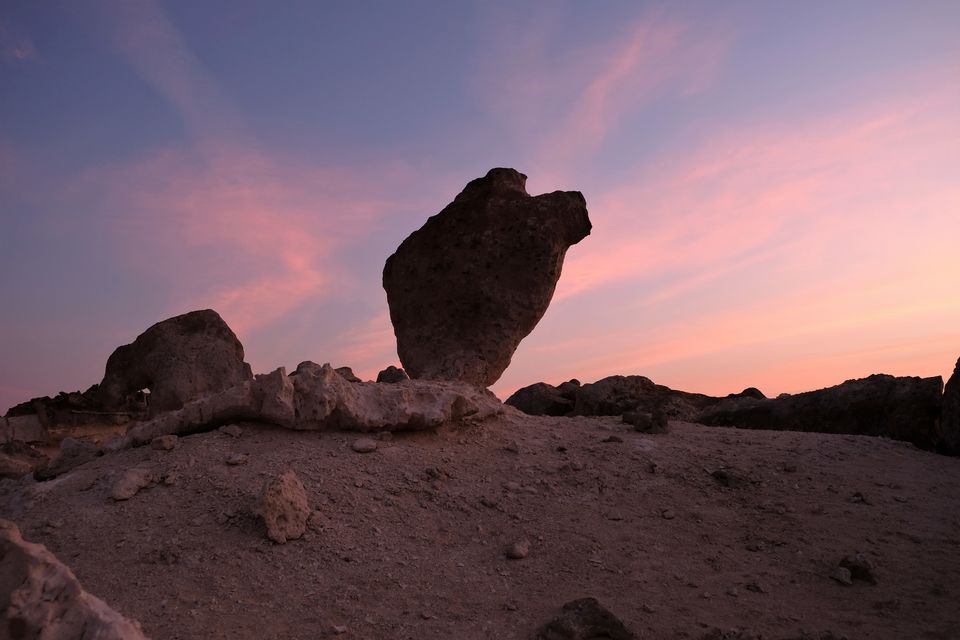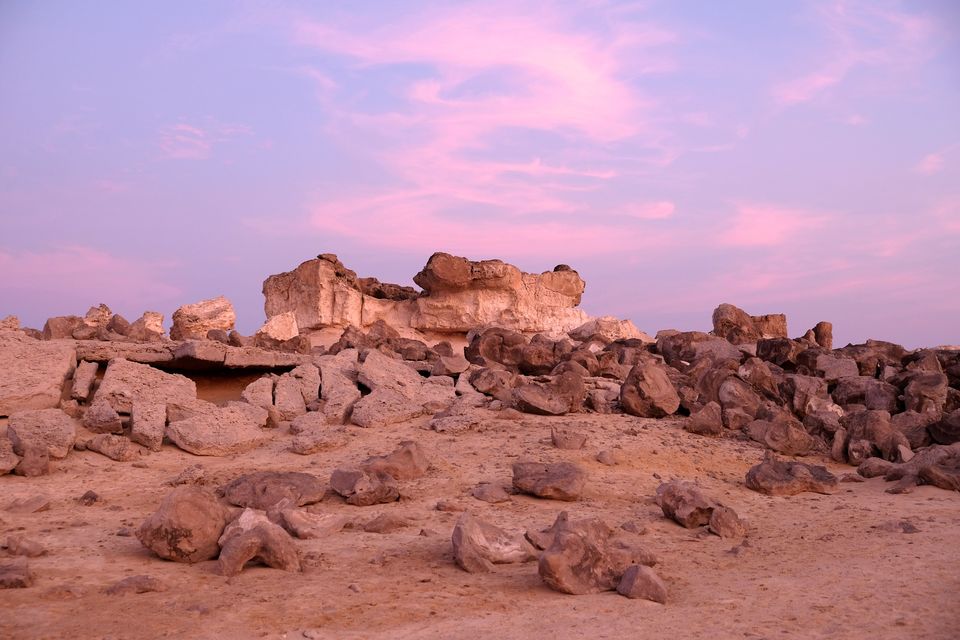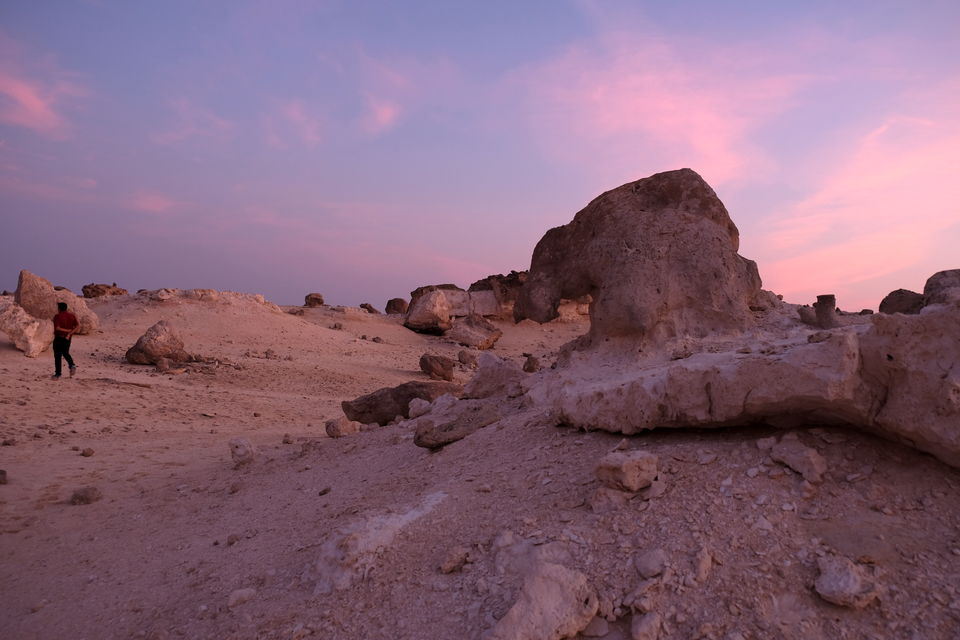 As per the Information available The Rock Garden is a 1.2 sq.km area of limestone and sandstone rocks which was formed in an underground freshwater over 46 million years ago.
With time it has been shaped by wind, water, frost and other natural forces. This is normally found in the subsurface at a depth ranging from 200 to 1200 meter. subsea.
Because of some regional uplift the subsurface got exposed at surface and many were eroded. The Rock Garden in the modern time too is close to the seashore and low topographic part and gets flooded with seawater lagoons. The present shoreline is approx. 3 to 6 km to its East.
The rock shapes and size are highly variable. On an average shape are between 2 to 5 meters in size and 1 to 2 meters in height.
Loved my trip to this wonderland of Nature and is a must visit for any visitor to Duqm or Oman.
Duqm is situated approx. 650 Km from Muscat and can be reached by Flight (One Flight every day except Friday) or by road (Approx. time 5 to 6 hours one way). It's a new city in the making and hence one can get hotels and apartments to stay or can drive back same day after spending 2 to 3 hours.