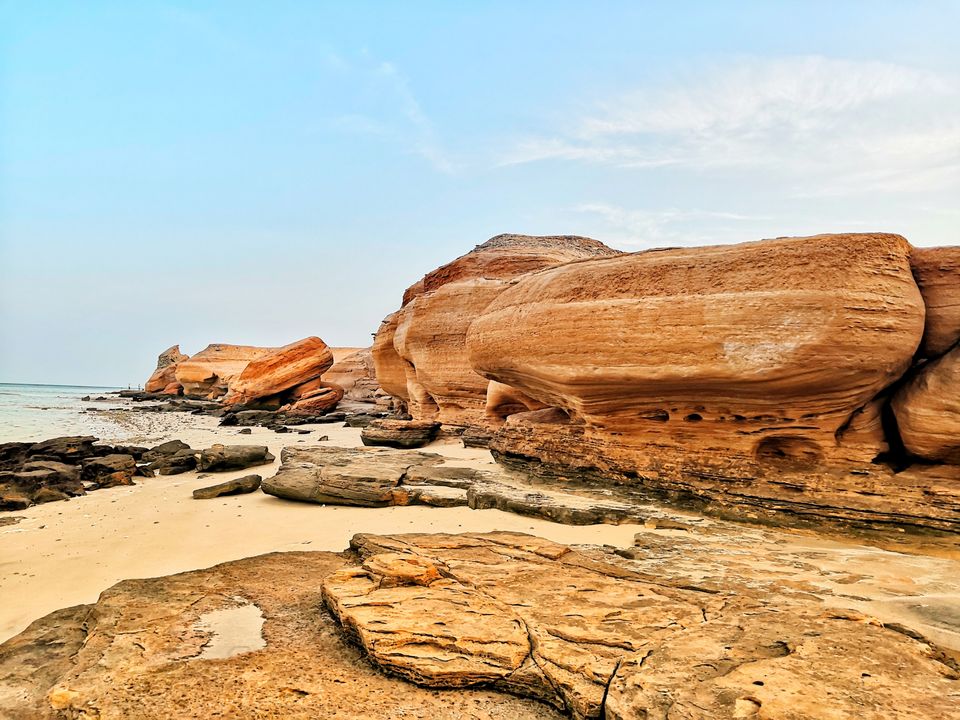 A Day in an untouched island of UAE.
This island in Abu dhabi is a natures gift for those who want to escape from the city life hustle.
Located approx 350 kms away from Dubai, a drive for 3 to 4 hours to this island is worth a visit. Most Popular attraction in this island is red rock formation and the beach. One can swim upto 500 meters or more as the waves are away from its shore. One of the best beach camping spot in the UAE. One can easily reach this spot with Google map direction. A Muddy road connecting this island is beautifully constructed with the touch of nature. Some parts of this island are private properties and no trespassing allowed. Visitors can do campings and bonfire near the beach area.
Only SUV's can be driven upto the beach area.
Sedans should be parked away. Winter is the best advised time to visit this place. Fresh air, clear sea, red rock dunes & serenity is what to expect there.
Tips :
- Carry your food, water and other requiremets as there are no shops or restaurants available around atleast for 20 kms.
- Try to reach there before it gets dark and enjoy the sunset.
- Avoid night travel as one will be confused with the routes that lead to beach areas. There are no marked routes, but only 4 wheeler trial.
Note - Pack all the trash back with you. This place is untouched. Let the nature shine.
#shuweihat #shuweihatisland #abudhabi #dubai #uae #nature #beach #island #roadtrip #longdrive #placestovisitinuae