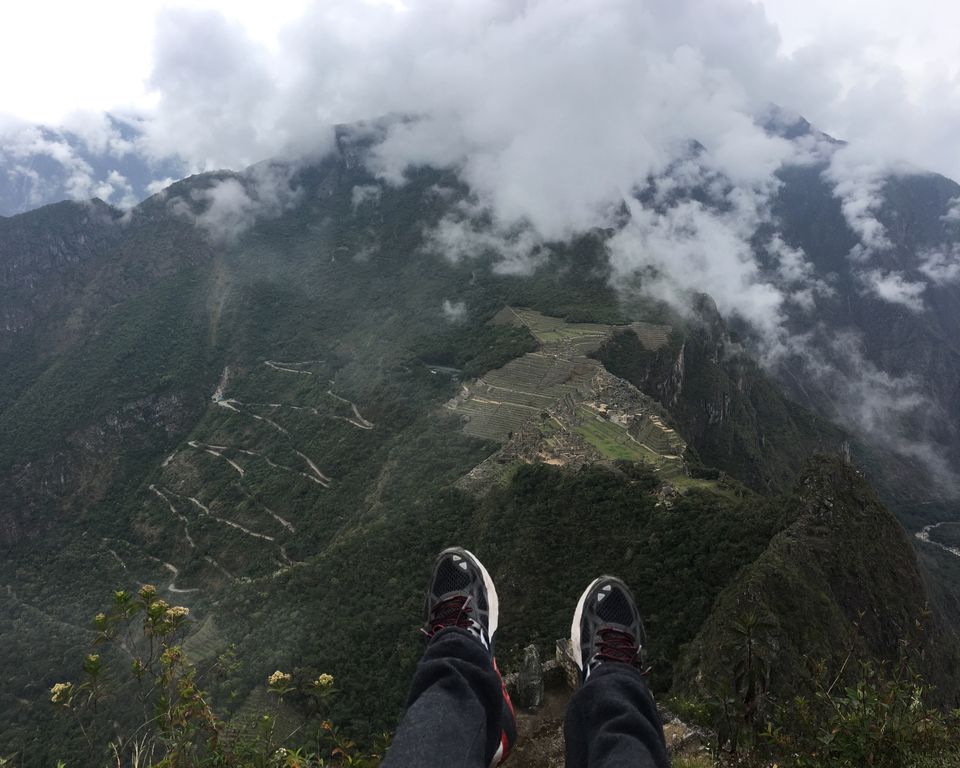 Let me start of by clearing a confusion most people have, Huayna Picchu and Wayna Picchu are one and the same. Every day, only 400 lucky hikers are allowed to enter in two groups, each group of 200 hikers. The first climbing time is between 7 am to 8 am. The second is between 10 am to 11 am. Make sure you reach on time as they can refuse entry if you're late. Tickets to Huayna Picchu get sold out months in advance, especially during the peak seasons, so make sure you plan it well in advance (6 months to be safe). You could book your tickets here. I was lucky to be one among the 400.
The peak is about 2690 meters above sea level. The hike to Huayna Picchu is about 2 kms and has an elevation gain of about 1000 feet. It's a strenuous hike, but the views are breath taking and make it worth the effort.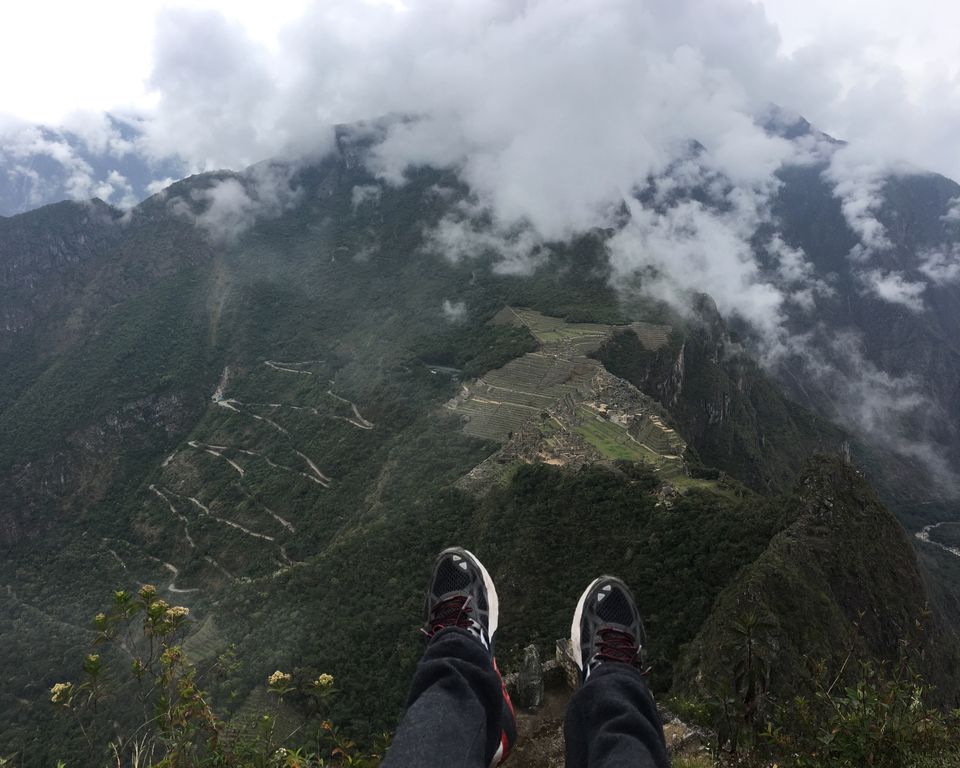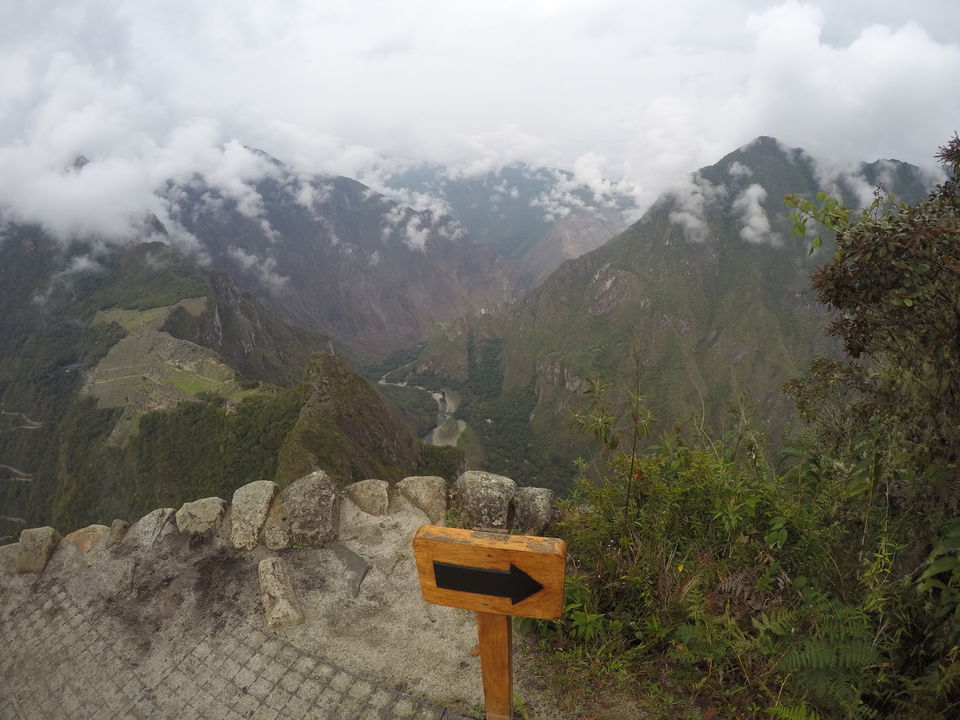 Cost?
The entry fee to Huayna Picchu, which also includes the Machu Picchu entry is 200 Soles, which is about 65 USD (as of Sept 2017)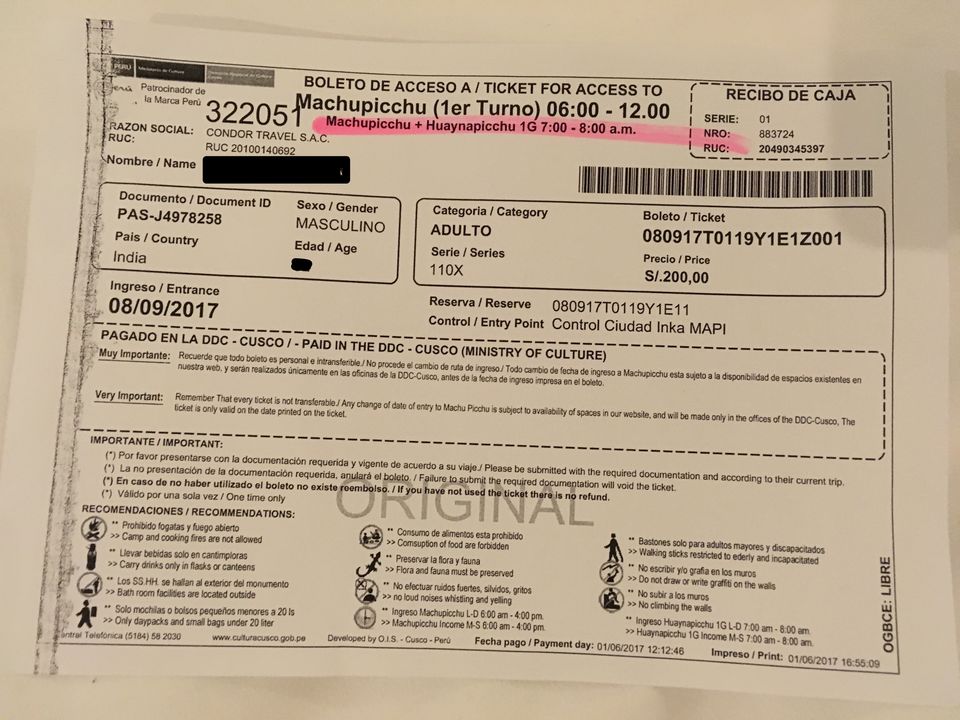 What to wear?
This would vary depending on the time of the day and year. In summer, shorts and t-shirt should be fine. I did the 7 am hike and it was cold that morning. You may start sweating and feeling warmer once you start walking up the stairs so wearing layers is the best thing to do when its cold.
What time should I take the bus to Machu Picchu from Aguas calientes?
If you intend to take a bus to Machu Picchu for the hike, ensure you go as early as possible. People start queuing up as early as 2 a.m We reached the bus stand at 5 a.m and were lucky to get on the bus at 6.20 a.m. I would suggest you to go early, you may not always be as lucky as us. We reached the entrance of Huayna Picchu about 7.15 a.m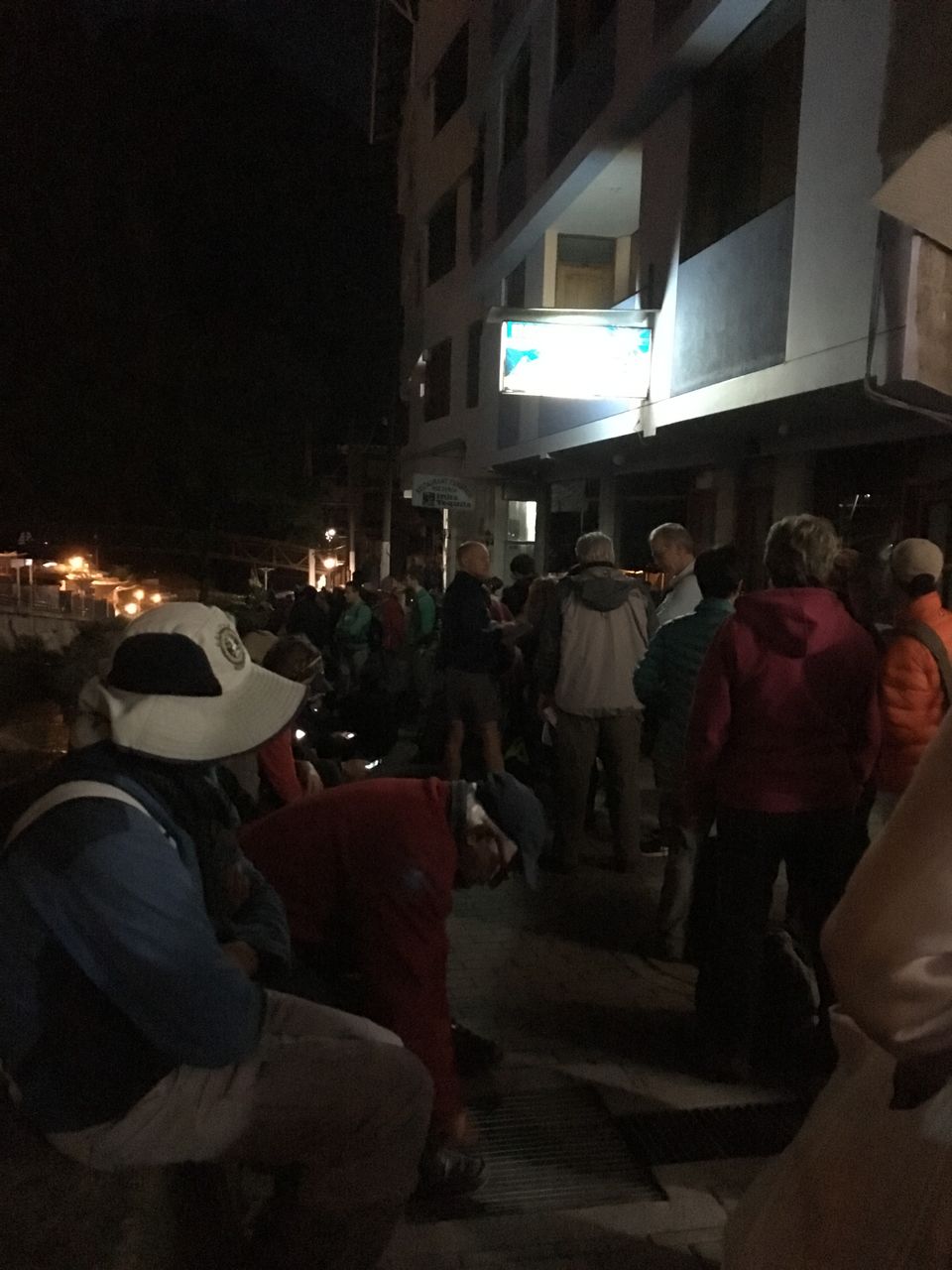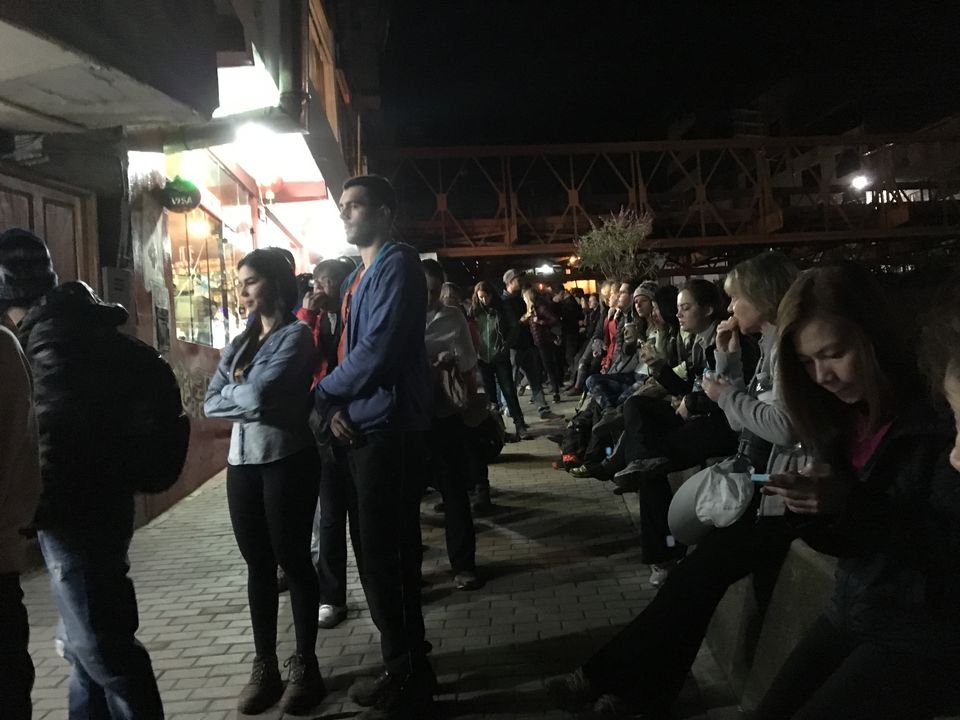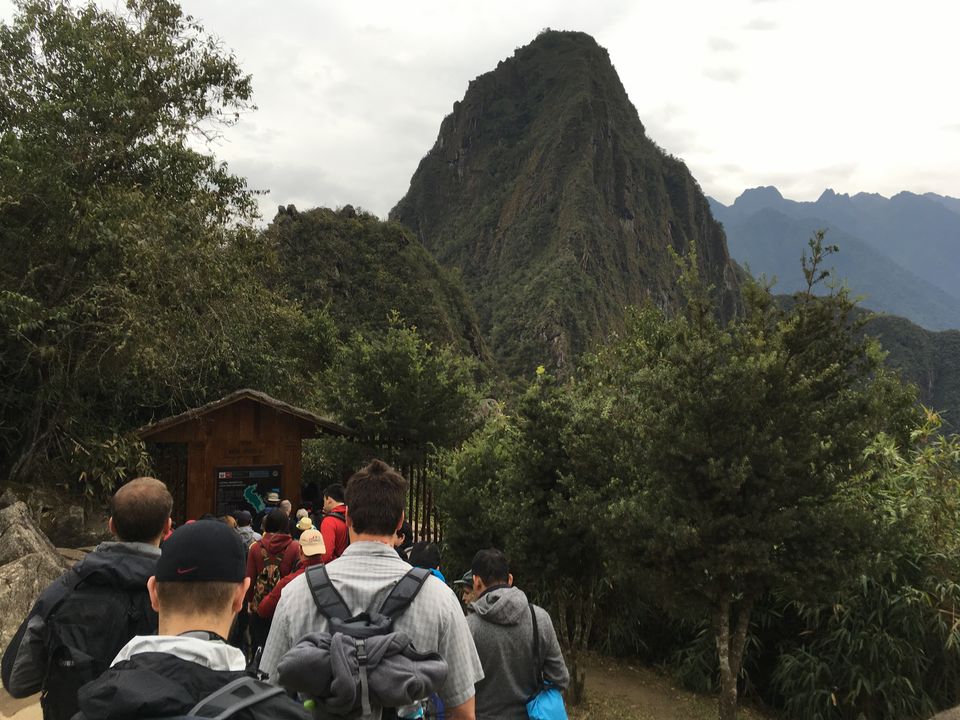 Is it really as dangerous as people say?
The Huayna Picchu hike is considered to be one of most dangerous hiking trails in the world. Having completed the hike, let me tell you that it is not as dangerous as people claim (and I'm no experienced hiker). Of course, any hike has an element of danger, and you need to be careful. Some sections of the hike are really steep, and some of these steep sections do not have any handrail to hold on to. A small mistake and you could fall to your death or be seriously injured.
YouTube videos and few blogs discouraged me. But after completing the hike, I didn't find it bad at all. Having said that, if it rains while you're hiking, it can be a totally different ball game. If some online pictures of the hike got you afraid, you're not alone. I was afraid too, but later found out that the scary picture that most of us are afraid of is not shot at the correct angle (so it looks steeper). What I'm trying to say is don't be discouraged by the pictures.
If you need some encouragement, there was a 14 year old kid who completed the hike in our group.
Is the hike for me?
It's not for you if..
1. You're afraid of heights or you suffer from vertigo (some sections have stairs that have about a 6o degree inclination and no hand rails).
2. It's difficult for you to climb steep steps
3. You're not confident on climbing it in the rain (It could get slippery if it rains. If you ask me, this was the only thing I was afraid of as I hiked in regular sport shoes). So make sure you have good hiking shoes.
Lets talk about the hike
At the entrance of the trail, you need to enter your details in the register and sign out when you're back. This is how they keep a track of missing people, if any. Do remember to carry your passport. I started the ascent at 7.30 am, took my own time and stopped to take pictures along the way. I reached the summit around 8.45 am. I was back by 10.20 am
A good (or bad) thing about this hike is, there's no mile marker to tell you how far you are from the summit. In my opinion, this is a good thing as it may discourage people if they realize they still have a long way to go.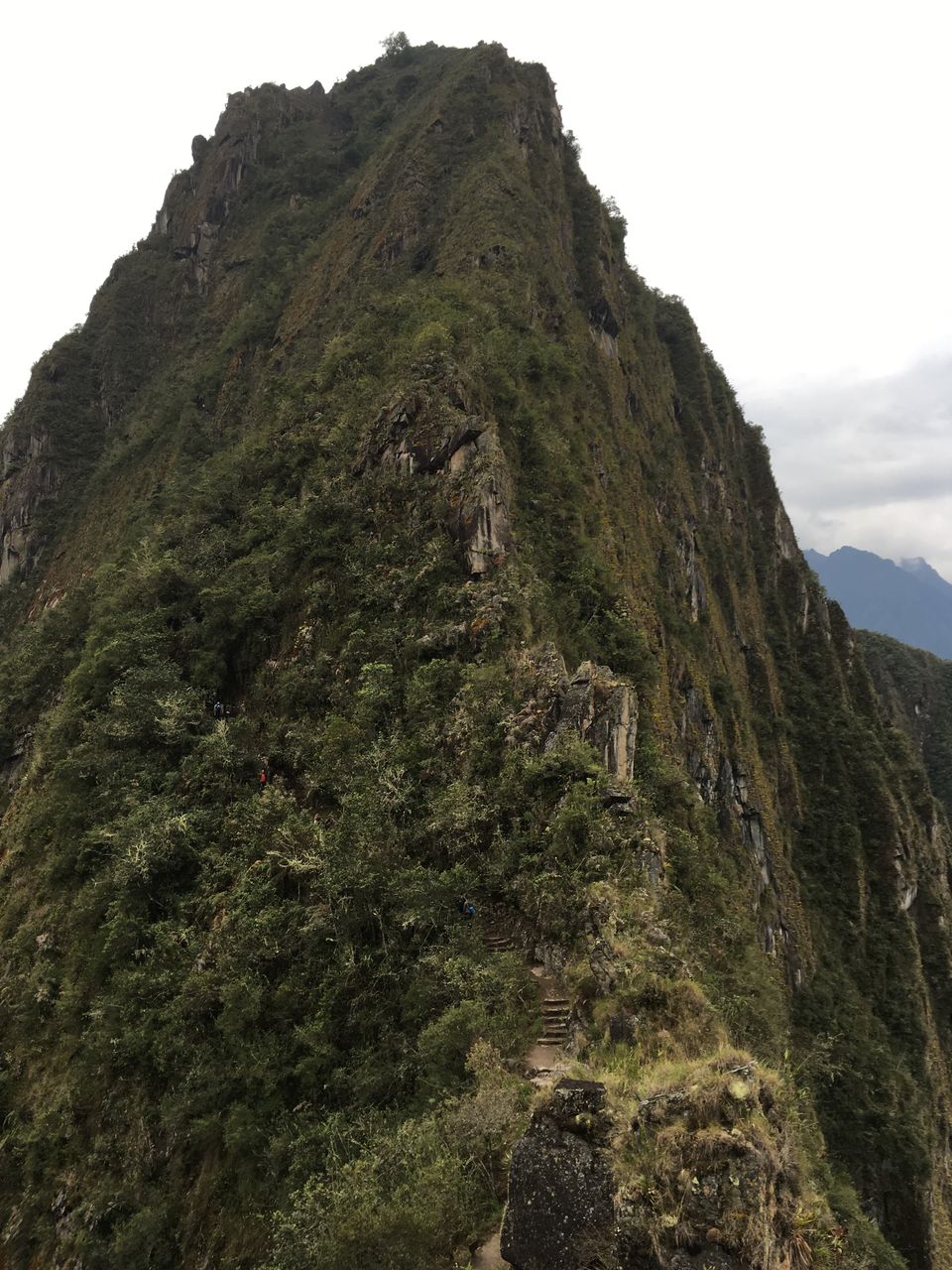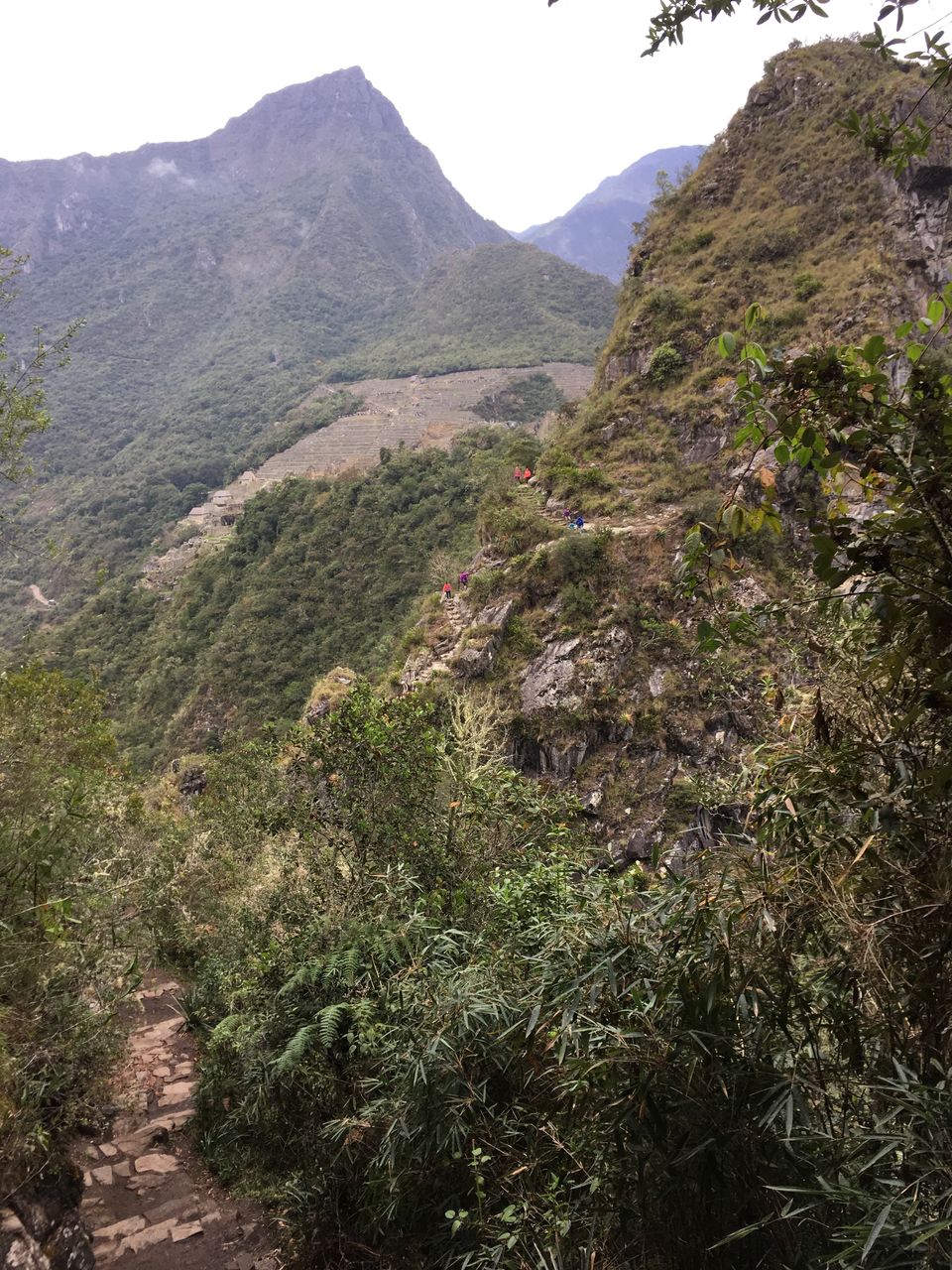 I took frequent breaks to catch my breath on sections with ~ 60-65% inclination. I would say the last 100 meters or so are most strenuous and dangerous. This is the part with a ~60 degree incline and has approx 200-300 small steps, which would make it easier for you to skip a step or slip. So just be careful, go slow, if not confident, just hold on to the step above and keep climbing (just like climbing a ladder).
Nearly every step you take after this is a good spot for a picture.
The trail is shaped like a tennis racket. The handle is a 2-way path to go up and come down, the circular section is one way.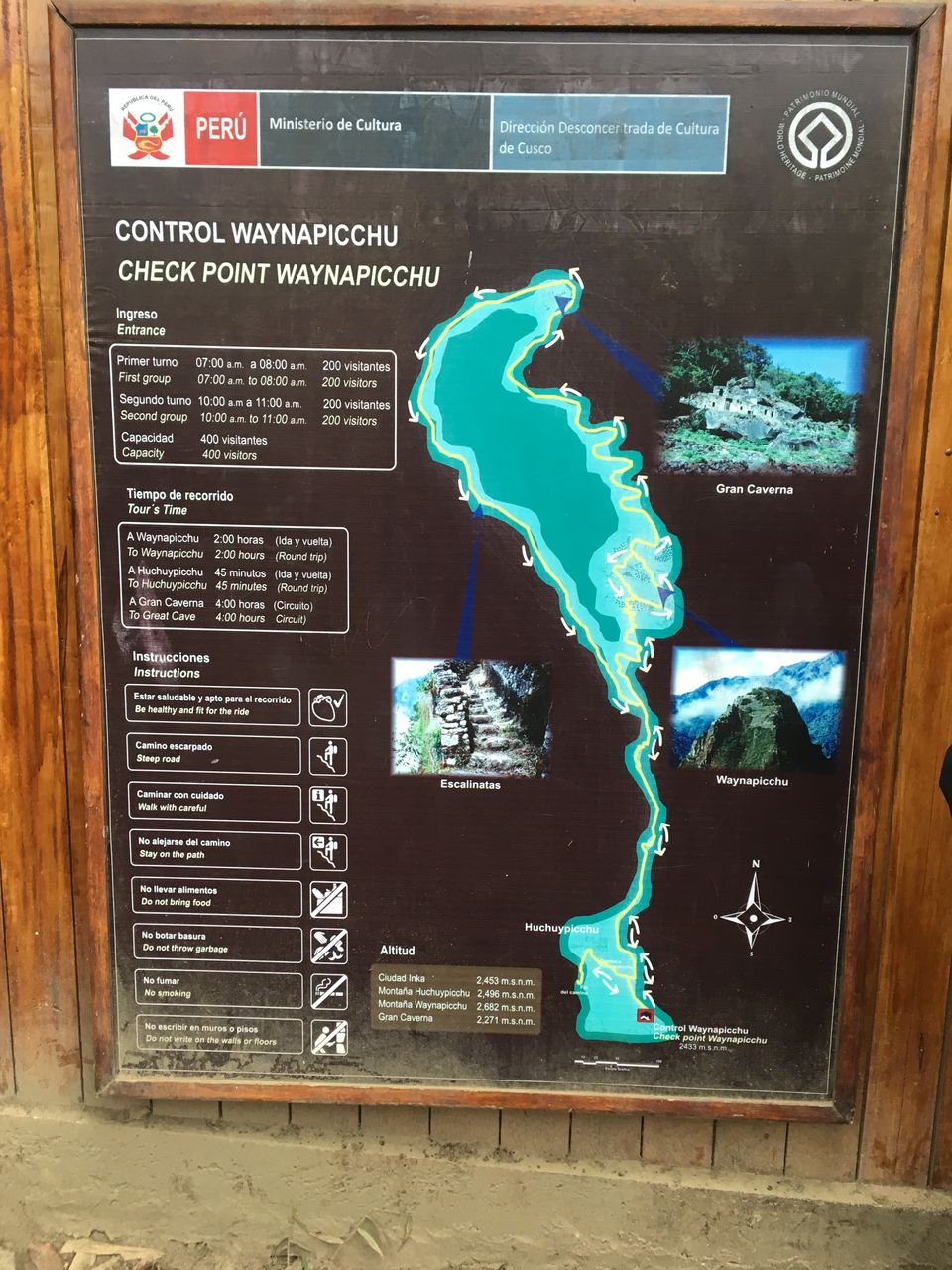 At the summit, there'll always be a lot of people posing for pictures. It's not the best and only place to get good pictures, so don't worry if you don't get a good picture at the summit.
You now start your descent. Descents are always hard on your ankle and knee so use your knee/ankle braces if you have them or just be careful.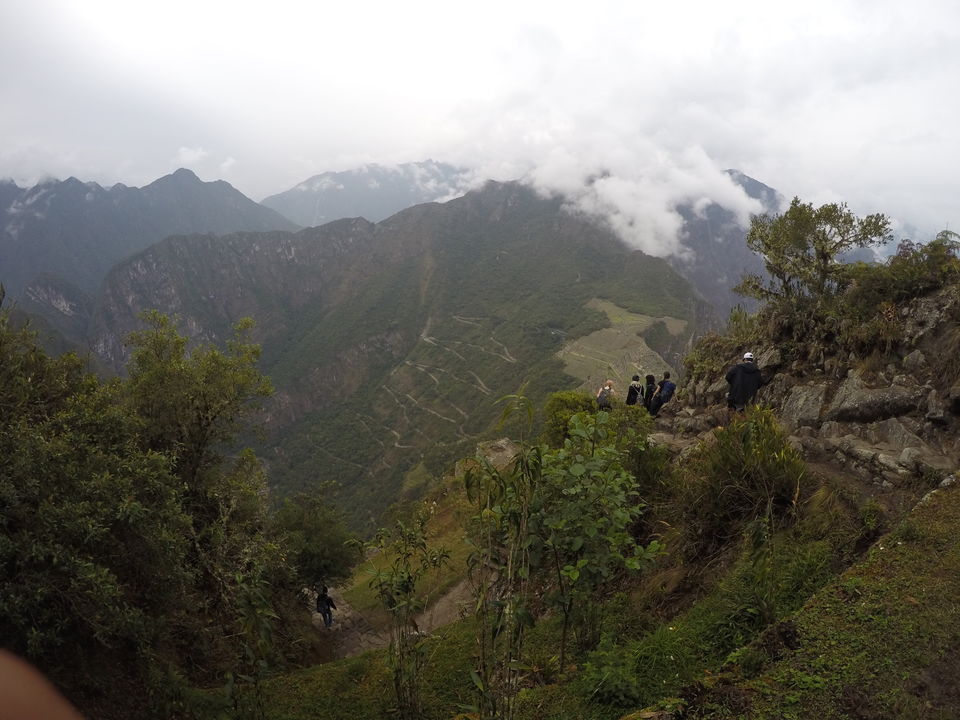 One tricky part of the descent is that you need to pass a small tunnel through a rock. It's pretty narrow.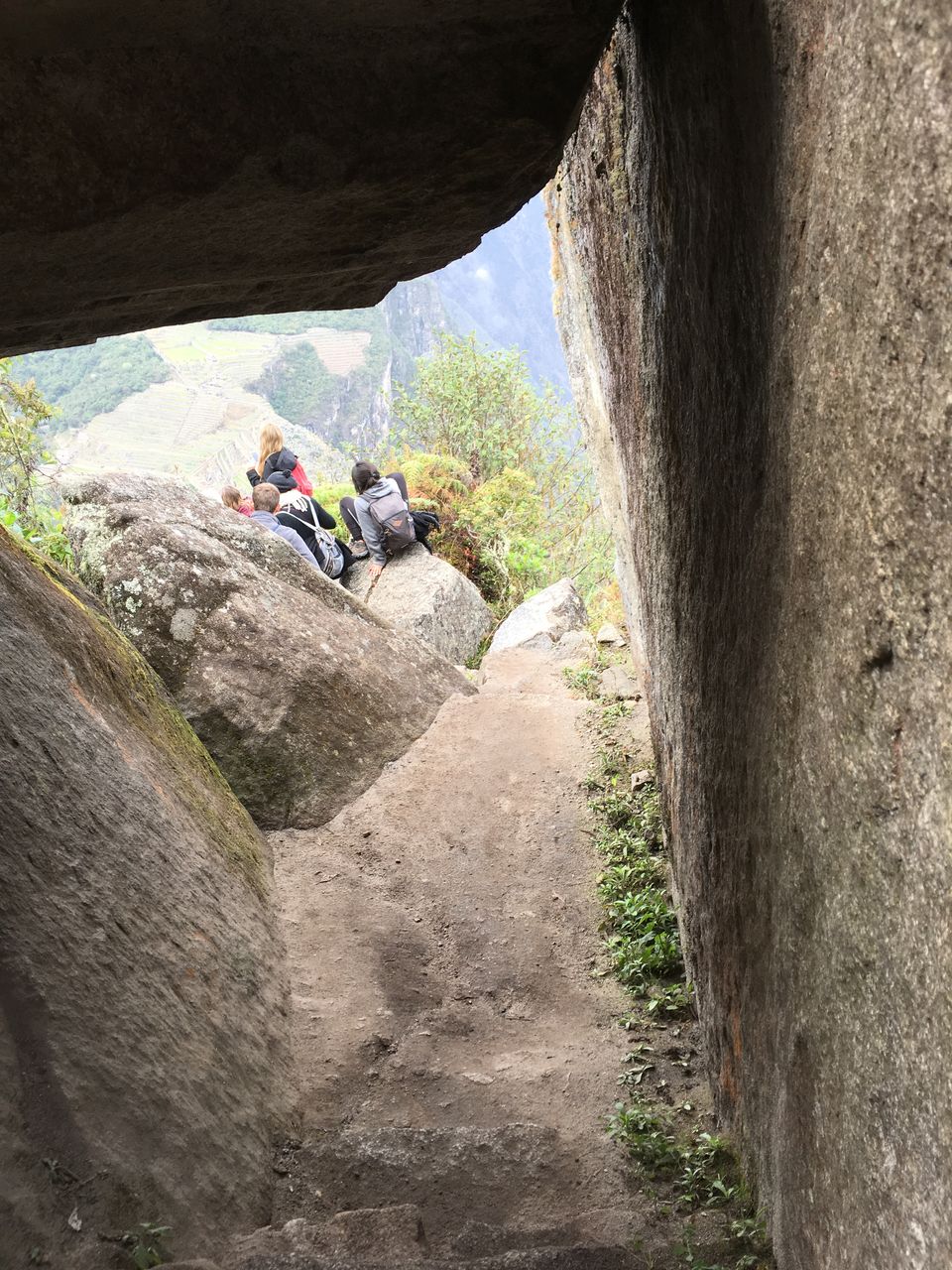 You then keep walking down the stairs, passing a couple of picturesque spots. You then reach back to the 2-way path and continue walking down.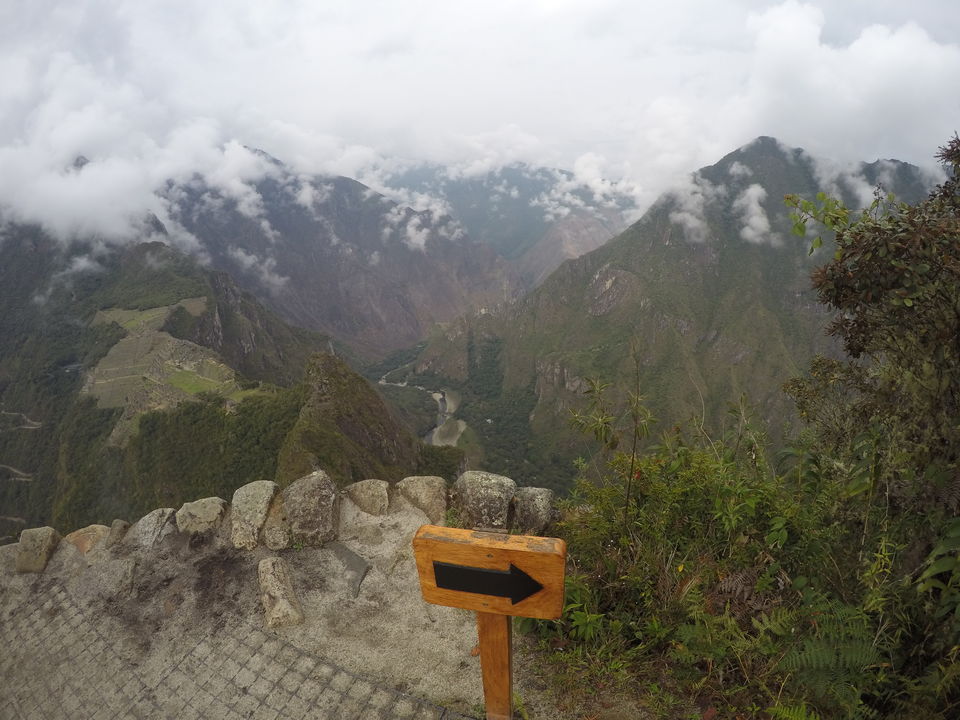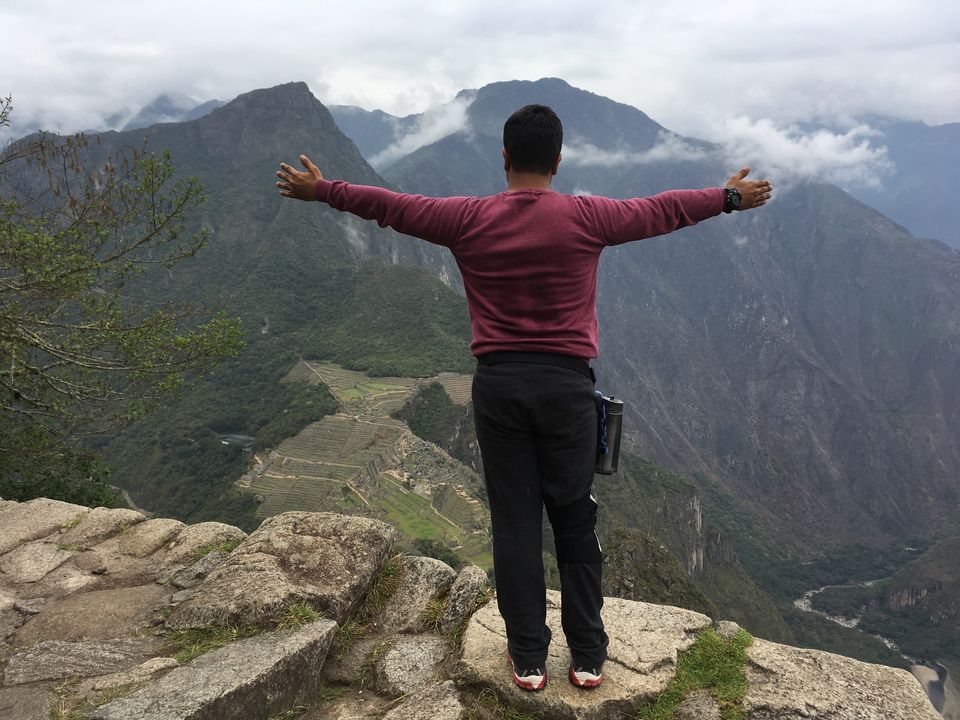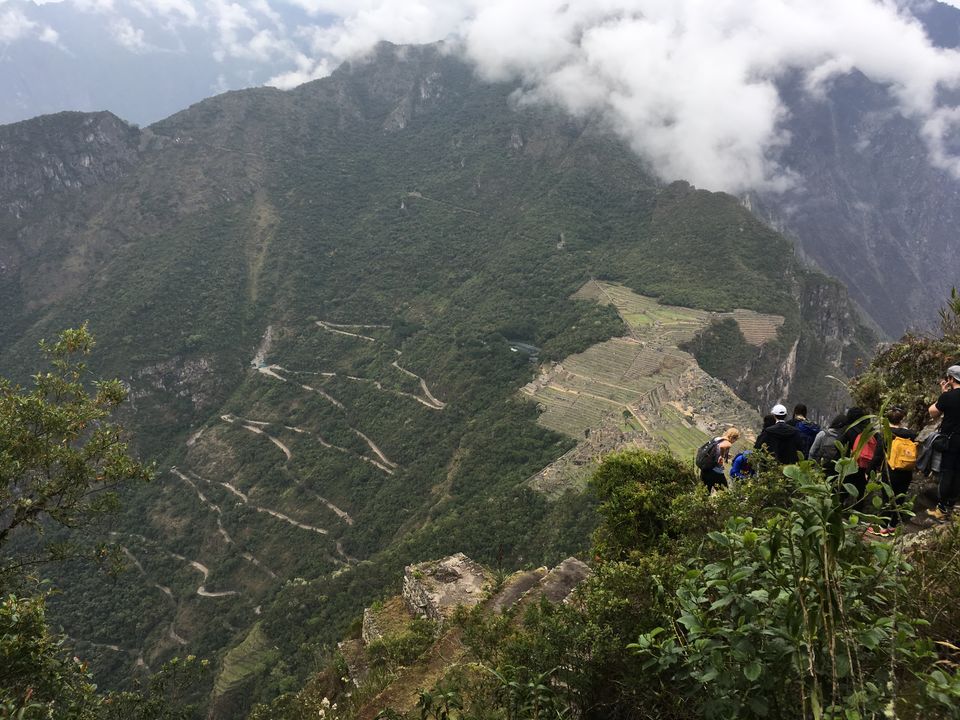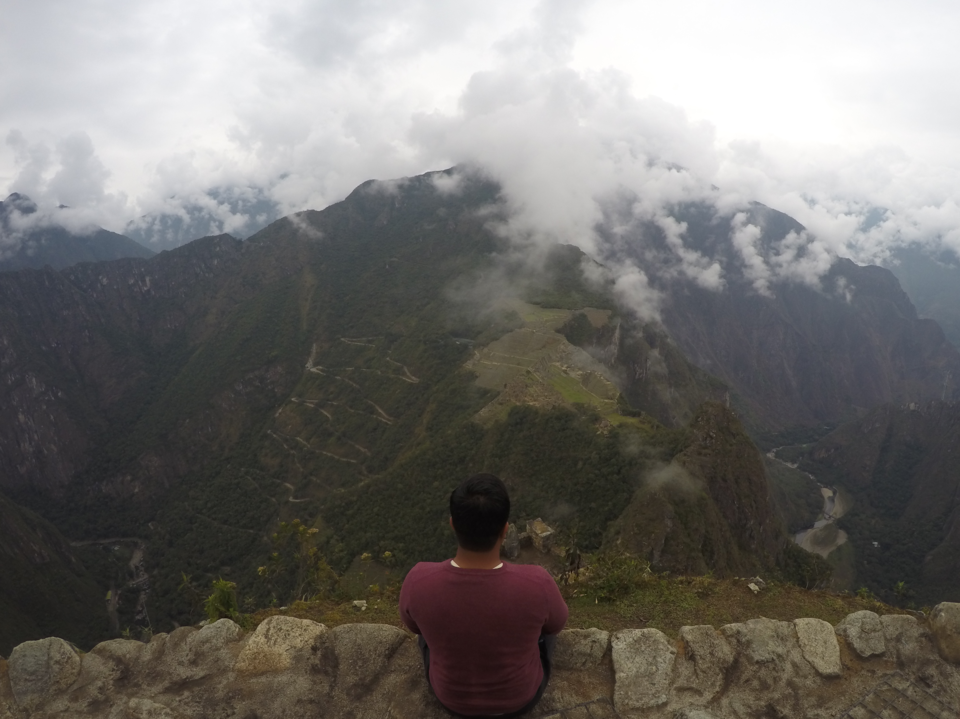 By now, you may start getting restless and would want to reach back soon. If not, you're probably pretty fit and you could consider going to Huchuypicchu. Huchuypicchu has a closer view of Machu Picchu as compared to Huayna Picchu. I didn't do this, but the people I met on the way that did it said its a 20-30 min each way to get there.
The infamous death stairs
I had read a lot of blogs before my hike, and had a fair picture of the path in mind. But looks like the path to the summit has been reversed recently. So instead of walking down the death stairs, you'll be walking up (this is definitely not as scary as before since you're not looking down).